Russian- Arab Cooperation Forum
On April 16, Moscow hosted the 5th Russian-Arab Cooperation Forum to review comprehensively its strategic goals and achievements, challenges and layout plans for the future. The Fifth Ministerial Session of the Russian-Arab Cooperation Forum, for the first time, attracted 14 ministers from the League of Arab States (LAS), and representatives from north Africa (Maghreb) and from the Arab world. It was also attended by the three foreign office representatives of the Council of the Arab League (Iraq, Sudan and Somalia), as well as Tunisia (as current Arab League Summit chair) and the Arab League Secretary General.
Foreign Minister Sergey Lavrov agreed, in an opening remarks at a news conference, to continue joint work in the interest of a Libyan settlement, supported the UN Secretary-General Special Representative in Libya Ghassan Salame's efforts to implement the road map he developed to normalise the situation in Libya.
"We have a common goal which is to help the Libyans overcome their current differences and reach a stable agreement on national reconciliation. To this end, Russia is working with all the political forces of Libya, without exception," he said.
"We discussed various situations in the Middle East and North Africa, including Sudan, Somalia, Yemen and Iraq. We supported the decisions adopted at the recent Arab League summit in Tunisia, the documents that capture the commitment to increase the role of the League in the region's affairs. We strongly welcome such decisions," the Minister added.
Lavrov further referred to the 12th session of the Russian-Arab Business Council and the 4th Arabia-Expo International Exhibition as significant events that enormously contributed to creating additional opportunities in the interest of promoting business cooperation between Russian and Arab organisations.
Earlier, Russian President Vladimir Putin sent a message of greetings to the participants and guests of the 12th session of the Russian-Arab Business Council and the 4th Arabia-EXPO International Exhibition, held from April 8 to 10.
The message reads, in part:"Over the years of its work, the Russian-Arab Business Council has fully proved its relevance and effectiveness and contributed to promoting direct dialogue and practical interaction between the business communities of Russia and the countries of the Middle East and North Africa.
The council's energetic efforts serve to expand and diversify trade, to increase mutual investment and implement promising joint projects in the manufacturing industry and agriculture, energy and high technologies, transport and infrastructure.
Large-scale Arabia-EXPO exhibitions are an essential area of the council's activities. They introduce the latest economic, scientific and technological achievements of the Arab states to the Russian people and offer an opportunity for entrepreneurs to exchange business proposals and innovative ideas.
I hope the current session of the council will be substantive and will make it possible to outline new forms and mechanisms for equitable cooperation, as well as to strengthen friendship and mutual understanding between our nations."
The Russian-Arab Cooperation Forum was officially launched in 2009 with the signing of a memorandum between the Russian Federation and the Arab League. Since then it has proved its importance as a mechanism of a regular exchange of opinion and coordination of positions on major regional and international issues.
An in-depth exchange of views were held during the meeting on the situation in the Middle East and North Africa, particular attention was paid to coordinating practical steps to further enhance the whole range of relations between Russia and Arab countries, primarily trade and economic relations, investment, culture, education and people-to-people ties. At the end of the Forum, a joint declaration adopted as well as an action plan to implement the principles, objectives and tasks of Russian-Arab cooperation for 2019-2021.
Understanding Today's Russian Government: Putin's Goals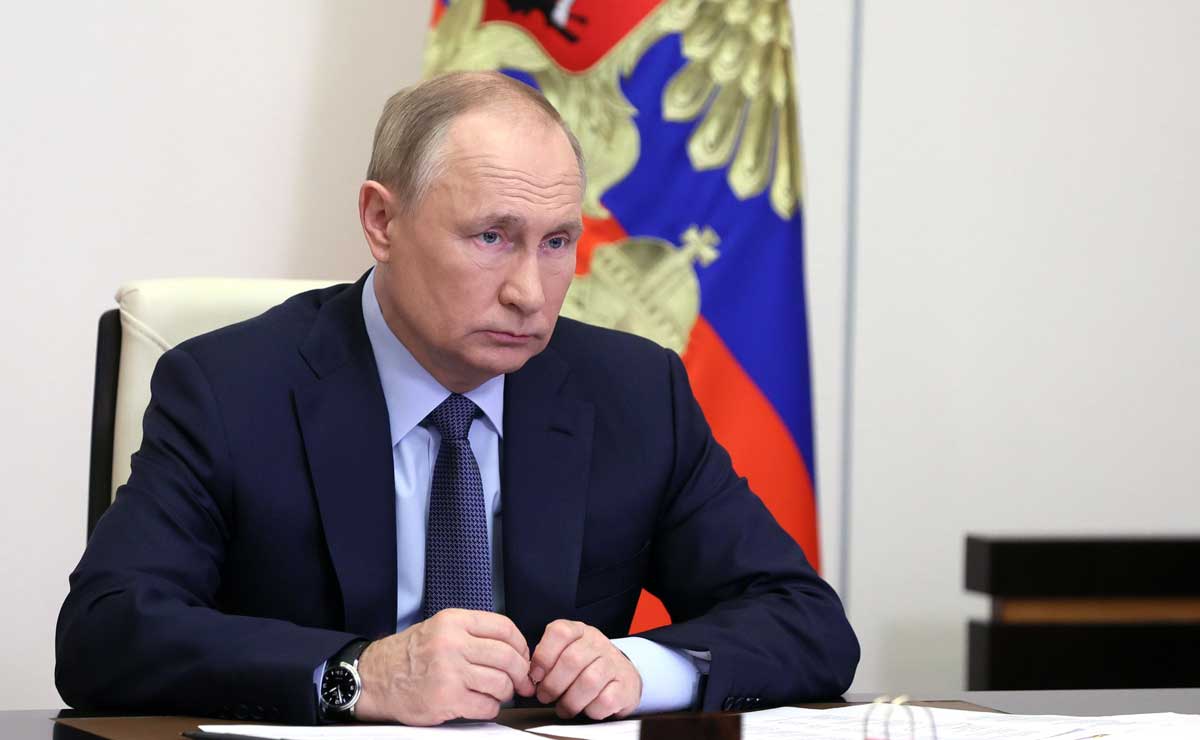 Following are excerpts from (which constitute only 22% of) Russian President Vladimir Putin's speech and his answers to questions at the 17 July 2022 St. Petersburg International Economic Forum Plenary session, where the moderator was Margarita Simonyan, whom Putin chose in 2005 to head the Russian Government's news-site RT. There were also two other presenters: Kazakh President President Kassym-Jomart Tokayev in person, and, via satellite-remote, Egyptian President Abdel Fattah el-Sisi, and Chinese President Xi Jinping.
President of Russia Vladimir Putin: Thank you very much. President Tokayev, friends and colleagues,
I welcome all participants and guests of the 25th St Petersburg International Economic Forum.
It is taking place at a difficult time for the international community when the economy, markets and the very principles of the global economic system have taken a blow. Many trade, industrial and logistics chains, which were dislocated by the pandemic, have been subjected to new tests. Moreover, such fundamental business notions as business reputation, the inviolability of property and trust in global currencies have been seriously damaged. Regrettably, they have been undermined by our Western partners, who have done this deliberately, for the sake of their ambitions and in order to preserve obsolete geopolitical illusions. …
The flaw is in the concept itself, as the concept says there is one, albeit strong, power with a limited circle of close allies, or, as they say, countries with granted access, and all business practices and international relations, when it is convenient, are interpreted solely in the interests of this power. They essentially work in one direction in a zero-sum game. A world built on a doctrine of this kind is definitely unstable. …
The ruling elite of some Western states seem to be harbouring this kind of illusions. They refuse to notice obvious things, stubbornly clinging to the shadows of the past. For example, they seem to believe that the dominance of the West in global politics and the economy is an unchanging, eternal value. Nothing lasts forever.
Our colleagues are not just denying reality. More than that; they are trying to reverse the course of history. They seem to think in terms of the past century. They are still influenced by their own misconceptions about countries outside the so-called "golden billion": they consider everything a backwater, or their backyard. They still treat them like colonies, and the people living there, like second-class people, because they consider themselves exceptional. …
Thereby, the irrepressible urge to punish, to economically crush anyone who does not fit with the mainstream, does not want to blindly obey. Moreover, they crudely and shamelessly impose their ethics, their views on culture and ideas about history, sometimes questioning the sovereignty and integrity of states, and threatening their very existence. Suffice it to recall what happened in Yugoslavia, Syria, Libya and Iraq. …
According to experts, the EU's direct, calculable losses from the sanctions fever could exceed $400 billion this year. This is the price of the decisions that are far removed from reality and contradict common sense.
These outlays fall directly on the shoulders of people and companies in the EU. The inflation rate in some Eurozone countries has exceeded 20 percent. I mentioned inflation in Russia, but the Eurozone countries are not conducting special military operations, yet the inflation rate in some of them has reached 20 percent. Inflation in the United States is also unacceptable, the highest in the past 40 years.
Of course, inflation in Russia is also in the double digits so far. However, we have adjusted social benefits and pensions to inflation, and increased the minimum and subsistence wages, thereby protecting the most vulnerable groups of the population. At the same time, high interest rates have helped people keep their savings in the Russian banking system. …
The growing outlays of European companies and the loss of the Russian market will have lasting negative effects. The obvious result of this will be the loss of global competitiveness and a system-wide decline in the European economies' pace of growth for years to come.
Taken together, this will aggravate the deep-seated problems of European societies. …
Surging inflation in product and commodity markets had become a fact of life long before the events of this year. The world has been driven into this situation, little by little, by many years of irresponsible macroeconomic policies pursued by the G7 countries, including uncontrolled emission and accumulation of unsecured debt. …
So, they printed more money, and then what? Where did all that money go? It was obviously used to pay for goods and services outside Western countries – this is where the newly-printed money flowed. They literally began to clean out, to wipe out global markets. Naturally, no one thought about the interests of other states, including the poorest ones. They were left with scraps, as they say, and even that at exorbitant prices. …
America's role has changed drastically. It has turned from a net exporter of food into a net importer. Loosely speaking, it is printing money and pulling commodity flows its way, buying food products all over the world.
The European Union is building up imports even faster. Obviously, such a sharp increase in demand that is not covered by the supply of goods has triggered a wave of shortages and global inflation. This is where this global inflation originates. In the past couple of years, practically everything – raw materials, consumer goods and particularly food products – has become more expensive all over the world.
Yes, of course, these countries, including the United States, continue importing goods, but the balance between exports and imports has been reversed. I believe imports exceed exports by some 17 billion. This is the whole problem.
According to the UN, in February 2022, the food price index was 50 percent higher than in May 2020, while the composite raw materials index has doubled over this period.
Under the cloud of inflation, many developing nations are asking a good question: why exchange goods for dollars and euros that are losing value right before our eyes? The conclusion suggests itself: the economy of mythical entities is inevitably being replaced by the economy of real values and assets. …
As for Europe, their failed energy policy, blindly staking everything on renewables and spot supplies of natural gas, which have caused energy price increases since the third quarter of last year – again, long before the operation in Donbass – have also exacerbated price hikes. We have absolutely nothing to do with this. It was due to their own actions that prices have gone through the roof, and now they are once again looking for somebody to blame.
Not only did the West's miscalculations affect the net cost of goods and services but they also resulted in decreased fertiliser production, mainly nitrogen fertilisers made from natural gas. Overall, global fertiliser prices have jumped by over 70 percent from mid-2021 through February 2022. …
This situation has been brewing for years, spurred by the short-sighted actions of those who are used to solving their problems at somebody else's expense and who have relied and still rely on the mechanism of financial emission to outbid and draw trade flows, thus escalating deficits and provoking humanitarian disasters in certain regions of the world. I will add that this is essentially the same predatory colonial policy as in the past, but of course in a new iteration, a more subtle and sophisticated edition. …
Today, I would like to talk about the key principles on which our country, our economy will develop.
The first principle is openness. Genuinely sovereign states are always interested in equal partnership and in contributing to global development. On the contrary, weak and dependent countries are usually looking for enemies, fuelling xenophobia or losing the last remnants of their identity and independence, blindly following in the wake of their suzerain.
Russia will never follow the road of self-isolation and autarky although our so-called Western friends are literally dreaming about this. Moreover, we are expanding cooperation with all those who are interested in it, who want to work with us, and will continue to do so. There are many of them. I will not list them at this point. They make up the overwhelming majority of people on Earth. I will not list all these countries now. It is common knowledge.
I will say nothing new when I remind you that everyone who wants to continue working or is working with Russia is subjected to blatant pressure from the United States and Europe; it goes as far as direct threats. …
Russia will build up economic cooperation with these states and promote joint projects. At the same time, we will certainly continue to cooperate with Western companies that have remained in the Russian market despite the unprecedented arm-twisting – such companies exist, too. …
To reduce and bring to a minimum all sorts of abuse and loopholes to exert pressure on entrepreneurs, we are consistently removing loose regulations from criminal law that are applied to economic crimes.
Last March, a law was signed, under which tax-related criminal cases against entrepreneurs shall only be brought before a court by the tax service – there is no other way. Soon a draft law will be passed on reducing the statute of limitations for tax-related crimes and on rejecting lawsuits to initiate criminal proceedings after tax arrears have been paid off.
Working comprehensively, although prudently, we need to decriminalise a wide range of economic offenses, for instance, those that punish businesses without a licence or accreditation. This is a controversial practice today because our Western partners illegitimately refuse to provide such licenses.
Our own agencies must not single-handedly make our businesses criminally liable for actually doing nothing wrong. …
We need to reconsider the conditions for detaining entrepreneurs and for extending preliminary investigations. It is no secret that these practices have long been used inappropriately.
Businesses have been forced to cease operations or go bankrupt even before the investigation is over. The reputation of the owners and of the brand name suffers as a result, not to mention the direct financial loss, loss of market share and jobs. …
Real, stable success and a sense of dignity and self-respect come only when you link your future and the future of your children with your Fatherland. We have maintained ties with many people for a long time, and I am aware of the sentiments of many of the heads and owners of our companies. You have told me many times that business is much more than just making a profit, and I fully agree. It is about changing life around you, contributing to the development of your home cities, regions and the country as a whole, which is extremely important for self-fulfilment. There is nothing like serving the people and society. This is the meaning of your life and work. …
Our country has huge potential, and there are more than enough tasks that need your contribution. Invest here, in the creation of new enterprises and jobs, in the development of the tourism infrastructure, support schools, universities, healthcare and the social sphere, culture and sport. I know that many of you are doing this. I know this, but I wanted to say it again.
This is how the Bakhrushin, Morozov, Shchukin, Ryabushinsky, Akchurin, Galeyev, Apanayev, Matsiyev, Mamontov, Tretyakov, Arsanov, Dadashev and Gadzhiyev families understood their noble mission. Many Russian, Tatar, Buryat, Chechen, Daghestani, Yakutian, Ossetian, Jewish, Armenian and other merchant and entrepreneurial families did not deprive their heirs of their due share, and at the same time they etched their names in the history of our country.
Incidentally, I would like to note once again that it remains to be seen what is more important for potential heirs: money and property or their forefathers' good name and service to the country. The latter is something that cannot be squandered or, pardon my language, wasted on drink.
A good name is something that will always belong to your descendants, to future generations. It will always be part of their lives, going from one generation to another, helping them and making them stronger than the money or property they might inherit can make them. …
Let me emphasise that generating positive momentum in terms of household income growth and poverty reduction are the main performance indicators for government agencies and the state in general. We need to achieve tangible results in this sphere already this year, despite all the objective challenges we face. I have already assigned this task to the Government.
Again, we provide targeted support to the most vulnerable groups – pensioners, families with children, and people in difficult life situations.
Pensions are indexed annually at a rate higher than inflation. This year, they have been raised twice, including by another 10 percent on June 1.
The minimum wage was also increased by 10 percent at the same time, and so was the subsistence minimum – a reference figure used to calculate many social benefits and payments – accordingly, these benefits should also grow, increasing the incomes of about 15 million people.
In recent years, we have built a holistic system to support low-income families with children. Women are entitled to state support from the early stages of pregnancy and until the child reaches the age of 17.
People's living standards and prosperity are the most important demographic factors. …
It is up to the strong sovereign states, those that do not follow a trajectory imposed by others, to set the rules governing the new world order. Only powerful and sovereign states can have their say in this emerging world order. Otherwise, they are doomed to become or remain colonies devoid of any rights. … Russia enters this nascent era as a powerful sovereign nation. We will definitely use the new immense opportunities that are opening up for us in this day and age in order to become even stronger.
The moderator, Simonyan, in closing the presentations, addressed Putin with a question, "Mr President, I would like to show you something that I have brought with me especially. It is juice, and it [the packaging] used to be so nicely coloured. … Because we ran out of paint. The producer of paint for such packaging has left Russia, and the producer of the packaging also announced that they are leaving." Putin opened his reply by saying, "Whenever any decisions are taken, the key issues must be to singled out. What is key for us? Being independent, sovereign and ensuring future-oriented development both now and for the future generations? Or having packaging today? Unless we have sovereignty, we will soon have to buy everything and will only produce oil, gas, hemp fibre, saddles and sell rough logs abroad." She then called on "President Tokayev, would you like to add anything?" He stated flat-out, that, in his view, the topic of "Juice packaging has no place here." There were further questions about the different needs of different nations. Putin noted that: "My colleague said we sometimes have disagreements. But of course, behind closed doors, we always have debates. Even so, we always treat each other with respect and always look for and find compromises, which is extremely important."
The facts about the mobilization in Russia
From soviet times Russia have a good mobilization system. Every town district have its own mobilization office (for example, Moscow with 27 districts has 27 of them). Usually, they have 1-2 officers and 4-5 civilians working there. They are divided on officers and low ranks departments.
Each Russian citizen (all man and all woman with military education) should make registration in local mobilization office and inform it when they move somewhere, change official job and etc. Also, you need to register in mobilization office to take pension if you spend in Army 20+ years.
Surely, many people after they spend a year in the army, or 3 years in military additional courses in university, or retired from the army forget about mobilization offices, but they get all documents about each person from Ministry of Defense (After you finish your service in education they inform your local mobilization office, because each Russian citizen have official place of residence).
All information about people is systemized. Each district office knows military occupation and personal experience, they have documents about person. So, it is very easy to mobilize people they need.
In Russia many officers serve for 20 or 25 years and take a good military pension, its twice bigger then moderate civilian (also they mast buy you house or apartments). In these 20-25 years are included 5 years in military high school! Also, if you take part in active military companies or serve in the High North, they count your 1 year of service as 2 or even 3. So, you CAN finish your service in 38-43 years, or even in 35, or even earlier if you are a special force officer who served in Syria or Northern territories (If you`ll try to become a general you can serve up to 60 years (senior officers major, -colonel-lieutenant and colonel). Surely usually such people are officers or warrant-officers. Many of them after retirement work in different security services (banks, markets, so on). Also, it`s important to know – all guys who retired from the Army have big files about their career in mobilization offices, they are in contact with them because of pension and so far!!!
So when you start mobilization you can easily find in your district all officers and warrant officers and some sergeants of military specialties you need. Surely, usually they be after 40 y.o! So mostly all this part of mobilized people is 35+. They are very patriotic, some of them were born in USSR and they are motivated to fight. Also their nowadays civilian salaries usually are less, then money they will be payee when they are back in Army!
All people who were conscripted in Russian army as privates (in 18) spend their 2 or (after 2008) 1 year. All they studied at list 3 month to take military specialization. Many of them after 1 or 2 years of compulsory service stayed in Army for 2-3 years to get some money and benefits for education. All they are in contacts with military offices and they are mobilized now too!
So, for lower ranks the best variants for Russian mobilization are people of 25-30 (they don't forget what they studied in the Army) who spend in the Army a year or more. Russian army pay very good salary for mobilized privates, corporals and sergeants also this people don't sign a contract for 1-2-3 years. Also, Russian army take a lot of older people because they are much more disciplined and motivated, served in army for 2 years (so served before 2008 and are at least 32 now).
Also, it is important to know. Mobilization order can be handed over only in official residence or working place of the person. They can't stop people in the street(like in Ukraine), it's not the total mobilization in Russia! Older people usually have official jobs, they have families and are to buy apartments so it's easier to mobilize them.
Also, mobilization offices chiefs have a plan of mobilization and they should take exact number of people they were ordered (different for each district). So, they will start to mobilize people they can find. Because of that real age of mobilized of lower rank is about 30. And it's at least 15% of people who are older than 40. Many of them came himself!
What is important to emphasize is that 60-70% of mobilized people will never reach front zone. And they understand it. They will be sent in new reserve regiments that will change regular troops somewhere in Estonian or Chinese border, and regular troops from this place will be send to frontline. Though if we`ll get second wave of mobilization they will be already more or less retrained and can be send to frontline too. Other 40-30% are more or less professionals. Some of them will be replenishment of acting army, and some of them will be formed in new regiments.
Russia-Zimbabwe's Parliamentary Relations Still at Exploratory Stage
Speaker of the National Assembly of the Republic of Zimbabwe Jacob Mudenda and his delegation paid a reciprocal working visit late September to Moscow, held separate meetings with Russian Upper House Speaker Valentina Matviyenko and Chairman of the State Duma Vyacheslav Volodin, and finally addressed the plenary session of the State Duma.
Speaker Valentina Matviyenko said at a meeting with Jacob Mudenda that the United States has been trying to push its politics on the African continent, keeping African nations in the grips of neo-colonial rule.
"We highly appreciate it that the Zimbabwean leadership remains committed to the development of bilateral relations and mutually beneficial cooperation with Russia. And that Zimbabwe is resolutely resisting the unprecedented pressure of the collective West led by the United States, their open attempts to dictate their will," Matviyenko said.
The Federation Council speaker cited the US bill 'Countering Malign Russian Activities in Africa that was introduced in the course of Russia-Ukraine crisis which began Feb 24 after Russia initiated its "special military operation" primarily aims at protecting Russian-speaking population in Eastern Ukraine.
Significant to note here that at a meeting with his US counterpart Joe Biden, South African President Cyril Ramaphosa stressed that it would be unfair to punish African states for their ties with Russia, and expressed his concern about the Russian Malicious Acts Bill.
This document was submitted to Congress on March 31. At the end of April, it was approved by the House of Representatives. After that, it went to the Senate. The bill, according to its authors, is aimed at countering Russia's 'malevolent' activities in Africa.
This would include agreements which are unwanted by Washington, and cooperation between Russia and Africa in a variety of areas – from trade, investment and development of natural resources to military-technical cooperation.
The bill obliges Washington to take punitive measures against African nations that facilitate Russia's 'malignant' activities. Concrete sanctions will be developed on the basis of this document by the US Department of State, and they should be commensurate with the restrictions imposed by Washington against Moscow in connection with Russia's special military operation in Ukraine.
Chairman of the State Duma Vyacheslav Volodin held a meeting with Speaker of the Parliament of Zimbabwe Jacob Mudenda, and later Mudenda addressed the plenary session of the State Duma. In his speech, he drew attention to a special military operation in Ukraine, and underscored the Republic of Zimbabwe's support for all efforts aimed at a peaceful resolution of the conflict.
"However, this conflict between the Russian Federation and Ukraine is complex and deeply rooted in the history of geopolitics. For many centuries, the history of Russia and Ukraine has been inextricably linked," said Mudenda, further pointed to the fact that there is real threat for the Russian Federation posed by the presence of NATO's nuclear arsenal at arm's length near its borders.
According to Jacob Mudenda, the special military operation in Ukraine should be considered as a pre-emptive defensive step against the enemy. The Speaker, in addition, noted the importance of the swift end to the conflict for the African continent. Russia and Ukraine are the food suppliers, its shortage is felt in Africa.
"Across Africa, the steep rise in food prices causes concern, the continent is experiencing food difficulties due to the conflict in Ukraine and the grain supplies do not reach Africa. Africans are forced to cut their spending. Food inflation affects a lot the poor people, who spend a significant part of their money on buying food. People have to buy products of lower quality," said Mudenda.
According to him, Zimbabwe understands well the reasons for Russia's decision to start the special military operation. That was the reason why the President of the Republic of Zimbabwe, Emmerson Dambudzo Mnangagwa, rejected the United States appeal to support sanctions against Russia.
Mudenda noted the role of Russia in the fate of Africa. He is convinced that Zimbabwe would never have gained independence without Russia. "Russia firmly supported Zimbabwe's aspirations for self-determination and independence. Thank you, Russia," concluded the Speaker of the Parliament of Zimbabwe.
Russia and Zimbabwe have common challenges. Sanctions have been imposed against Zimbabwe and the Russian Federation. The unipolar world, the desire to preserve it, leads to bad consequences. The world must be multipolar. Relations should be built on the principles of friendship and non-interference in the affairs of sovereign states. Then everything will be all right, stressed the Chairman of the State Duma.
The Speakers signed an agreement on cooperation between the State Duma and the National Assembly of Zimbabwe. "Zimbabwe is one of our key partners in Africa. We are convinced that we should develop relations within the framework of the parliamentary dimension," said Vyacheslav Volodin and added the parliaments of the two countries could do a lot to provide legislative support to the decisions made by the Presidents Vladimir Putin and Emmerson Mnangagwa.
The Russian side had accepted an invitation to participate in the meeting of the African Parliamentary Union, which will be held in Zimbabwe in November. lt will accept the proposal to be observer in the African Parliamentary Union, just as China and Turkey. Russia's Federation Council and the State Duma have expressed appreciation for cooperating on various questions on international platforms, regional organizations and specifically to the Republic of Zimbabwe. Diplomatic relations between Russia and Zimbabwe marked their 40th year.