Is Israel Taking Advantage of a Longtime Strategic Partner for Russia?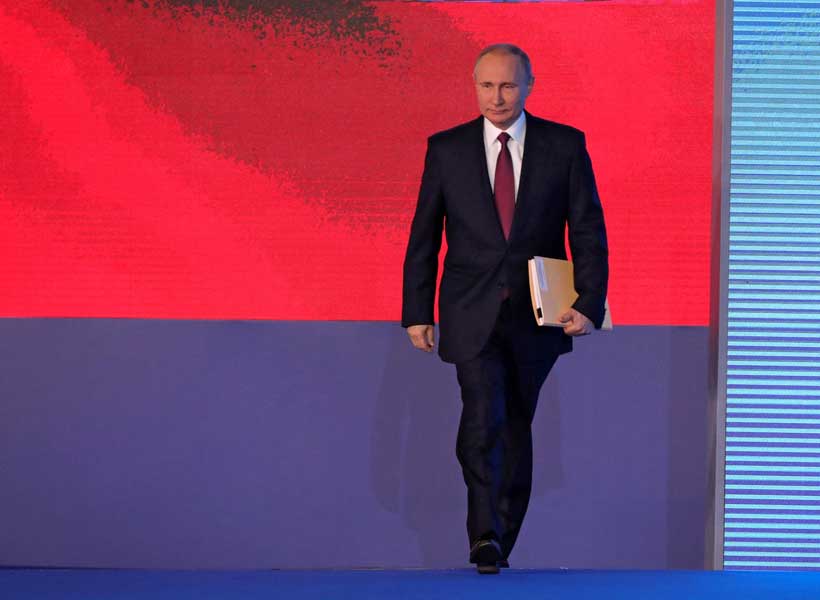 In February, Israeli Prime Minister, Benjamin Netanyahu met with his Russian counterpart, President Vladimir Putin. In what can only be described as a bravado attempt to flaunt the strength of the ties between the two countries, Netanyahu pointed out that, "tourism is at an all-time high, with 400,000 Russians visiting Israel every year and about 200,000 Israelis visiting Moscow every year," adding that, "(he has) the honor to contribute somewhat to this statistic." The first part of that statement is accurate; yet, the latter part is far from the truth. Russo-Israeli relations had been improving for decades before Netanyahu entered the Israeli political scene.
Primakov's Mission: Laying the Foundations for Russo-Israeli Relations
The "founder" of improving Russo-Israeli relations, Yevgeny Primakov, made a point (almost a mission) of maintaining some type of relationship between the two countries. Since the 1967 Arab-Israeli War all the way up to the latter years of Secretary General Mikhail Gorbachev's leadership, Moscow officially considered Israel a "pariah state." However, in the 1970s, during the "Brezhnev Years," Primakov, a Jewish-born Soviet, was a key member of Soviet delegations that held several rounds of secret talks with the Israelis (usually in hotel rooms from Vienna to Tel Aviv) despite Moscow breaking off diplomatic relations with Israel.
Following Brezhnev's death, Primakov continued his "mission" by maintaining correspondence with his Israeli counterparts while serving in various capacities within the Soviet establishment in order to preserve communications between the two countries. When Gorbachev began his perestroika and glasnost policy, relations between the Soviet Union and Israel slowly began to improve. Gorbachev's policies allowed Soviet Jewish "refuseniks" to immigrate to Israel, which eventually led to the resumption of diplomatic relations with Israel in October of 1991—two months before the breakup of the Soviet Union. In December of that same year, Gorbachev announced the breakup of the Soviet Union but relations between the newly formed Russian Federation and Israel continued.
The 1990s were a tough decade for the newly formed Russia. The breakup of the Soviet Union saw the end of a social, cultural, economic, and political lineage that lasted for roughly seventy years dissolve overnight, thereby sending the citizens into dearth and poverty at unimaginable levels. As a result, Russia was a very weak state and did not have much leverage in the international arena. It did not help that the Yeltsin government implemented an American-backed "shock therapy" economic policy that de-modernized the country several decades and left the vast majority of the state in calamitous conditions.
Under the Yeltsin presidency, Russia was destabilized to a high degree (some would argue that it was worse than the years of the Great Depression in the 1930s), crushing their economy. Russians often term the "Yeltsin years" or the decade following the breakup of the Soviet Union as smutnoe vremya (time of troubles), or smutnoe for short, in reference to political crises caused by tumultuous transition periods. The term was most notably used following the demise of the Rurik dynasty, which eventually saw the establishment of the Romanov dynasty. It was also used, to a lesser extent, during the years of the Russian Revolution—the transition from the Russian Empire to Soviet Russia.
Similar to the "Brezhnev years" of stagnation in the 1970s, Israel proved to be a sanctuary for many Russian Jews during this chaotic period. Russian Jews (and other Jewish citizens from former Soviet satellite states) were no exception to this smutnoe of the 1990s, and as a result, Soviet and Russian Jews chose to immigrate to Israel in large numbers.
Despite the tough economic times in Russia, the Russian political elite, which included the then-Russian Foreign Minister (and eventual Prime Minister) Yevgeny Primakov, did its best to preserve its relations with Israel, while maintaining its longstanding foreign policy principle of a two-state solution regarding the Israeli-Palestinian conflict. This was consistent with its overall foreign policy of stability in the region. In the 1990s, Russia (similar to the Gorbachev era of the Soviet Union) maintained a balanced approach when it came to the Middle East, ensuring its national interests were preserved.
The Putin Era: Advancing Interactions, Strategic Engagement, and Navigating the Palestinian Question
Relations between Israel and Russia significantly improved under Russia's current leader, Vladimir Putin. Throughout his nineteen years in office, since being elected in 2000, President (and Prime Minister) Putin has often received many Israeli Prime Ministers along with other Israeli officials. Putin and others have also visited Israel on many occasions. Both Israeli and Russian officials often cite the size of the Jewish community in Russia and the Russian diaspora in Israel as proof of warming relations. In fact, today the Russian Jewry often claim that the community has it better under the current leader than at any other point in Russian history. And, there is a reason for that. The extent of anti-Semitism in Russia is minimal in comparison to the past. This increased acceptance is reinforced by President Putin. The Kremlin often speaks kindly of the Jewish community in Russia, and Putin has even taken it a step further by stating that Israel and Russia have common histories – namely that the two despise fascism and Nazism of any kind. In addition, the Russian Jewry now has the freedom to practice its religion with no fear of retribution today and can travel to Israel freely—a right greatly curtailed in the Soviet Union.
Despite being political rivals, President Putin, like others, sought Primakov's advice when it came to the Middle East. Being an Arabist and an expert on the Middle East, Primakov felt (and wrote extensively) that Russia's main challenge in the 21st century was to fight international terrorism—something that the new President agreed with (and still agrees with to this day). The President has long sought better relations with the Zionist entity as a result of his belief that one of Russia's main national interests in the region is reducing international terrorism. President Putin believes, for better or worse, that Israel can be a strategic partner in fighting international terrorism. However, President Putin and the entire policy class also believe in a two-state solution along the 1967 borders (in reference to the land Israel captured in the 1967 Arab-Israeli War) to allow for a future Palestinian state to exist alongside Israel. Furthermore, the Russian policy class believes that state sovereignty must be respected. On the former, Israel has made little to no effort and, on the latter, Israel has consistently overstepped its bounds with regards to state sovereignty, often pushing hard enough to destabilize the region.
A policy reversal by the Israelis on the Palestinian question – that is to disengage from the West Bank and East Jerusalem, as well as fully withdrawing from Gaza – seems highly unlikely. Moreover, it also seems unlikely that Israel will cease its illegal excursions in other countries, such as what it is doing in the Syrian arena. This begs some fundamental questions: is Israel's belligerence putting its citizens in harm's way and, more importantly, is it risking losing Russia as a national security partner, with its fifty years of unofficial relations and twenty-plus years of official relations? If this is the case, then Israel will be putting itself in a very dangerous conundrum.
The United States, Russia, & Israel: Is it a Triangle?
It is true that Israel, for decades, has relied on the United States for military aid and moral support in the international community in times of war. However, since the fallout of Hurricane Katrina in 2005, the United States has been slowly (but surely) leaving the scene. American citizens do not want their country to be extensively engaged in the Middle East or elsewhere. They would rather the exorbitant amount of money spent on these commitments abroad be invested in improving lives of American citizens through domestic programs, like healthcare, education, and increased job security. The direct lineage between the elections of candidates Barack Obama and Donald Trump (not John McCain, Mitt Romney, or Hillary Clinton) proves this to be the case. We are seeing further evidence of this as politicians vie for control of the Democratic Party. Voices within the party are justifiably asking questions out loud that have been asked behind closed doors for years. Questions like: why is it that a foreign country receives so much financial support from the United States when many of its own citizens still struggle to survive? As a result, support for Israel in the American political scene is waning, despite the Israeli lobby's claim. Today, only a certain portion of the Republican Party blindly supports Israel wholeheartedly. At some point, those voices will grow quieter and quieter or, at the very least, become less influential.
When America leaves the scene and becomes less influential on the international stage, Israel will be left alone. Yet, Israel can move eastward in pursuit of securing its national interests, creating a new alliance with Russia, a country that is more invested in the region today. This can be beneficial to Israel's national security but, for that to happen, Israel will need to change its course on both the Palestinian question and its excursions in the region. The decision is a "no-brainer" given that the current course is creating an outcome where Israeli citizens are endangered from rockets as well as stabbings, shootings, and car-ramming attacks.
Russia, who seems to be invested in the region for the long haul, has been a willing partner thus far. Most recently this was evident when Russia –– in coordination with its military and the Syrians –– cooperated with Israel to help return the body of the fallen Israeli soldier, Zachary Baumel, who was killed in the 1982 "Lebanon War." However, the Israeli establishment cannot take its Russian counterparts for granted forever. While the vast majority of the Russian policy class and President Putin still seem to want better relations with Israel and are willing to give it the benefit of the doubt, this is not guaranteed going forward. The policy class is not homogenous and some within it can override the Russian President when they deem Russia's national interests are being jeopardized, as we saw when Russia finally decided to deliver its S300 surface-to-air missile systems to Syria. Thus, if Israel continues its confrontational activity in the region and prolongs its actions towards the Palestinians, Russia has cards at its disposal that will be unfavorable to Israel—leaving Israel isolated and weaker.
The ball is in Israel's court. It must decide if it wants better relations with Russia or not. For the moment, the Russian policy class desires this; there is no doubt. However, at some point, Russian patience might run out. With the United States slowly leaving the scene, Israel would be wise to move closer to Russia. However, for that to happen, it needs to seriously consider changing its policy towards the Palestinians and cease its military excursions in the region. Israel should not test Russia's resolve like it has done in the past, because the consequences for the Zionist entity could prove to be existentially dire.
First published in our partner RIAC
Russia Postpones BRICS Summit to Later Date
The summits of the BRICS (Brazil, Russia, India, China and South Africa) and Shanghai Cooperation Organization (SCO) member states have been postponed from July to a later date, due to the coronavirus pandemic, the Kremlin press service said on May 27.
The Shanghai Cooperation Organization (SCO), established in 2001, brings together China, India, Kazakhstan, Kyrgyzstan, Pakistan, Russia, Tajikistan and Uzbekistan. Afghanistan, Belarus, Iran and Mongolia are SCO observers, while Azerbaijan, Armenia, Cambodia, Nepal, Sri Lanka and Turkey are dialogue partners.
"In light of the global pandemic and the temporary restrictions linked to it, the Organizing Committee for the preparation and securement of the chairmanship of the Russian Federation in the SCO in 2019-2020 and BRICS in 2020 has made a decision to postpone the meeting of the BRICS leaders and the session of the SCO Heads of State Council earlier scheduled for July 21-23 in St. Petersburg to a later date," the press service said in a statement.
The new dates for the summits will be determined depending on the further development of the epidemiological situation in the member states and in the world in general, the statement said.
As part of the events, Foreign Ministers from BRICS held their meeting online late April while the Ministers of Health held theirs in May. BRICS members were, particularly, looking for ways to step up cooperation within the bloc to contain coronavirus pandemic, as well as to revive the economies that have received a major blow due to the travel restrictions and lockdown imposed in most countries to curb the spread of coronavirus.
Throughout 2020, – under the theme "BRICS Partnership for Global Stability, Shared Security and Innovative Growth" – Russia holds the BRICS pro tempore presidency.
The emphasis of the Russian presidency is on promoting science, technology and innovation and digital economy and health, and strengthening cooperation in the fight against transnational crimes.
In addition to those, dozens of academic, sporting, cultural and artistic events planned for the year. St Petersburg was chosen as the venue in accordance with the Presidential Executive Order No. 380 of 15 August 2019.
BRICS is the group composed by the five major emerging countries – Brazil, Russia, India, China and South Africa, – which together represent about 42% of the population, 23% of Gross Domestic Product (GDP), 30% of the territory and 18% of the global trade.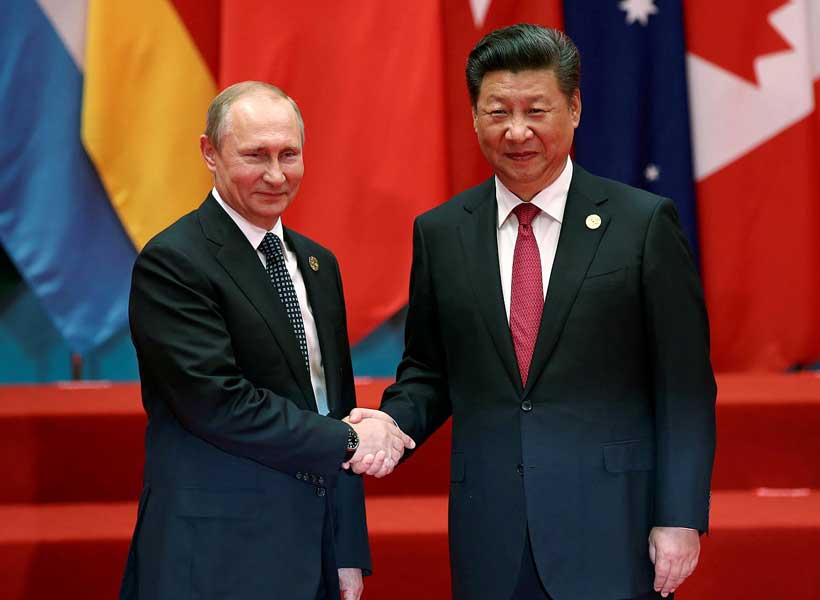 Cooperation between Russia and China has deep historical roots, and its earliest manifestations can be found already during the Chinese civil war. It seems that both countries should be most united by their communist ideology, but the ambitions of their leaders and the willingness to be the first and the most powerful was in fact the dominating force. Relations between these nations have seen times of flourishing, as well as times of military conflict.
The relationship between both countries are currently presented as friendly, but it is difficult to call them truly friendly. Even in the past, relations between the USSR and China were based on each nation's calculations and attempts to play the leading role, and it doesn't seem like something has changed at the present, although China has become a "smarter" and resource-wise richer player than Russia.
We will now look at the "similarities" between China and Russia, the ways they are cooperating and future prospects for both of them.
Russia is a semi-presidential federative republic, while China is a socialist nation ruled by the secretary general of its Communist Party.
Already we can see formal differences, but if we dive deeper both countries essentially feel like Siamese twins. There are more than one party in Russia, but only one party decides everything that takes places in the country – United Russia. Russia isn't even attempting to hide the aim of establishing the said party, which is to support the course taken by Russian President Vladimir Putin.
China, too, has nine parties, but only one of them is allowed to rule and it is the Communist Party of China which answers to the secretary general who is also the president of the state.
Therefore, there is a single ruling party both in Russia and China, and this party is responsible for implementing and executing whatever the president wishes, meaning that both countries are ruled by a rather narrow circle of people. Forecasting election results in Russia and China is as difficult as being able to tell that the day after Monday is Tuesday. To write this piece, I spent a lot of time reading about the history of China and Russia and the current events taking place in these countries, and for this reason I figured that we also have to look at the meaning of the word "totalitarianism".
Totalitarianism is a political system in which a country is governed without the participation of its people and decisions are made without the agreement of the majority of the people; in a totalitarian regime the most important social, economic and political affairs are controlled by the state. It is a type of dictatorship where the regime restricts its people in all of the imaginable aspects of life.
Notable characteristics:
Power is held by a small group of people – a clique;
Opposition is suppressed and general terror is a tool for governing the state;
All aspects of life are subordinate to the interests of the state and the dominating ideology;
The public is mobilized using a personality cult of the leader, mass movements, propaganda and other similar means;
Aggressive and expansionist foreign policy;
Total control over public life.
Are China and Russia truly totalitarian states? Formally, no, but if we look at the essence of it we see a completely different picture. We will look at all of the signs of totalitarianism in China and Russia, but we will not delve too deep into events and occurrences that most of us are already familiar with.
Can we say that the majority of Russian and Chinese citizens are engaged in decision making? Formally, sort of, because elections do take place in these countries, but can we really call them "elections"? It would be impossible to list all the video footage or articles that reveal how polling stations operate in order to provide the required election results. Therefore, we can say that the general public is involved in making decisions, it's just that the results are always determined by those in power.
The last paragraph brings us to the first point: power is held by a small group of people – a clique. Both nations are ruled by presidents who appoint whoever they wish and dismiss whoever they wish. This is power held by a small group of people. The next point – suppressing the opposition and using general terror to govern the state. Media outlets have written enough about suppressing the opposition in both countries, and everyone has seen at least a video or two on this topic. To stop their political opponents and any events organized by them Russia and China use not only their police forces, but the army as well. From time to time, information appears that an opposition activist has been murdered in either of the countries, and these murders are never solved. We will not even begin talking about criminal cases and administrative arrests of opposition activists. We can say that the point in question is completely true. Regarding all of the aspects of life being subordinate to the state and ideology – is there anyone who isn't convinced by this? If Russia is engaged in restricting and "teaching" its citizens quite inconspicuously, China has no time for ceremony – the Communist Party of China has published new guidelines on improving the "moral quality" of its citizens, and this touches upon all of the imaginable aspects of one's private life – from organizing wedding ceremonies to dressing appropriately.3 Is the public in Russia and China mobilized using the cult of personality, mass movements, propaganda and other means? We can look at 9 May celebrations in Russia and all of the surrounding rhetoric, and the events dedicated to the anniversary of founding the People's Republic of China. I'm sorry, but it feels like I'm watching some Stalin and Hitler era montage but in a more modern fashion, and instead of Stalin and Hitler there are some new faces. What is left? Of course, aggressive and expansionist foreign policy. China has been very active in the South China Sea for many years now, which has aggravated tensions among the armed forces of its neighbors – Brunei, Malaysia, the Philippines, Taiwan and Vietnam.
China is continuing to physically seize, artificially build and arm islands far from its shores. And in the recent years China has been particularly aggressive towards Taiwan, which the regime sees as being rightfully theirs. China is also willing to impose sanctions against those nations who intend to sell arms to Taiwan.
However, when it comes to armed aggression China pales in comparison to Russia, which isn't shy to use armed aggression against its close and far neighbors in order to reach its goals. Russia's aggression goes hand in hand with its nihilism. I am sure I don't have to remind you about the events in Georgia, Ukraine and previously in Chechnya as well. Russia will use every opportunity to show everyone its great weaponry, and this also includes directly or covertly engaging in different military conflicts.
Maybe some of you will disagree, but as I see it China and Russia currently are totalitarian states in their essence.
History has shown us that up to a certain point even two totalitarian countries are able to cooperate. Let's remember the "friendship" between Nazi Germany and the USSR, but let's also not forget what this friendship resulted in.
It is also true that the economic sanctions imposed against Russia have pushed it to be more friendly with China, but it seems that China will come out as the winner of this relationship.
According to data from the Chinese Ministry of Commerce, in 2018 the Chinese economy received 56.6 million USD in direct investments from Russia (+ 137.4%), meaning that by the end of 2018 the amount of direct investments from Russia reached 1,066.9 million USD.
In 2018, the Russian economy received 720 million USD in direct investments from China, resulting in a total of 10,960 million USD in direct investments from China by the end of 2018.
The main spheres of Chinese investments in Russia are energy, agriculture and forestry, construction and construction materials, trade, light industry, textiles, household electric goods, services, etc.
The main spheres of Russian investments in China are production, construction and transportation.5 We can see from the amount of investments that in this "friendship" China has far exceeded Russia. We also cannot ignore the fact that China has launched more large-scale investment projects in other nations than Russia has.
It should be noted that China's procurement of military equipment has allowed Russian armaments programs to exist. Russia sold modern armaments to China, despite the concerns that China will be able to "copy" the received armaments and then improve them. But the need for money was much greater to worry about such things. As a result, in early 2020 it was concluded that China has surpassed Russia in producing and selling armaments.
If we look at the ways Russia and China are attempting to shape public opinion in the long term, we can see some differences. Russia tries to do this using publications, demonstrative activities and attempts for its compatriots to become citizens of their country of residence while maintaining their cultural identity in order to establish an intellectual, economic and spiritually-cultural resource in global politics. China, in addition to all of this, has established Confucius Institutes that are subordinate to the Chinese Ministry of Education. There are a total of 5,418 Confucius Institutes or classes around the world. These institutes, named after the most known Chinese philosopher, have drawn sharp criticism globally for its foreign policy views – ones that avoid discussing human rights or believe that Taiwan or Tibet are inseparable parts of China. These institutes have been accused of espionage and restricting academic freedom.
"The Confucius Institutes are an attractive brand for our culture to spread abroad," representative of the Communist Party's Politburo Li Changchun said in 2011. "They have always been an important investment in expanding our soft power. The brand name "Confucius" is quite attractive. By using language tuition as a cover, everything looks logical and acceptable from the outside." The leadership of the Communist Party calls these institutes a crucial part of its propaganda toolset abroad, and it is estimated that over the past 12 years China has spent roughly two billion USD on them. The constitution of these institutes9 stipulates that their leadership, personnel, guidelines, tuition materials and most of their funding is ensured by the Hanban institution which is under the Chinese Ministry of Education.
Both Russian and Chinese citizens either buy or rent property abroad. Russians do this so they have somewhere to go in case the necessity arises.
Chinese citizens and companies slowly rent or purchase large swathes of land in in the Russian Far East. There is no precise estimate of the amount of land handed over to the Chinese, but it is said it could range between 1–1.5 billion hectares.
What can we conclude from all of this? China and Russia are, in essence, totalitarian states with bloated ambitions. If Russia tries to reach its ambitions in an openly aggressive and shameless manner, then China is doing the same with caution and thought. If Russia often uses military means to reach its goals, China will most likely use financial ones. If Russia attempts to fulfill its ambitions arrogantly, then China achieves the same result with seeming kindness and humility.
Which country has gotten closer to its goal? I believe it is definitely not Russia. In addition, just as the USSR, Russia too believes it is better than China. But for those observing from the sidelines, it is evident that in many areas China has far succeeded Russia and is now even acquiring Russian land.
This brings us back to history – what happens when two totalitarian states share a border? One of them eventually disappears. For now, it seems that China has done everything in its power to stay on the world map.
COVID-19 Presents Both Opportunities and Threats to Russia's Foreign Policy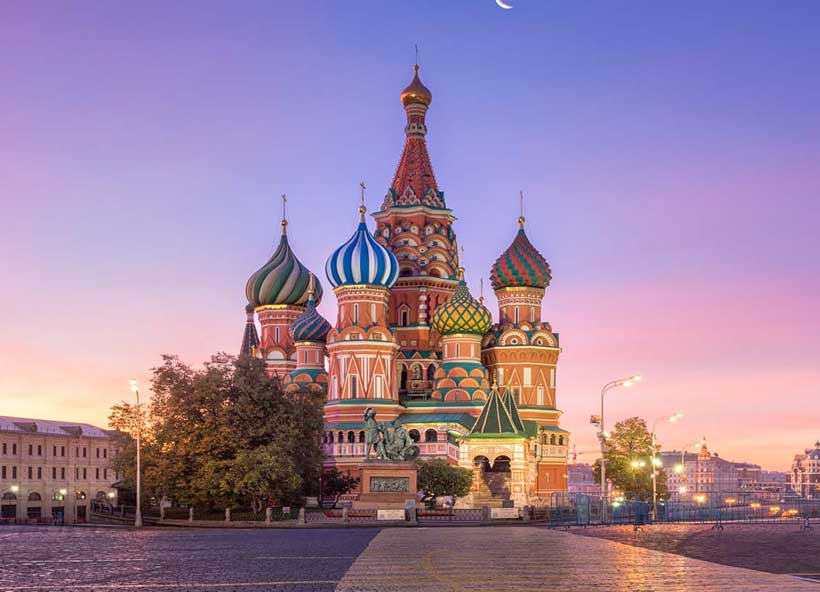 Like every major global crisis, the coronavirus pandemic both generates additional risks, challenges and threats to every state's foreign policy and opens up new opportunities and prospects. Russia is no exception in this. The specific nature of Russia's case lies, we believe, in its opportunities being mostly tactical and situational, while the threats it faces are strategic and systemic. The balance of opportunities and threats depends on many variables but primarily on how Russia ultimately copes with COVID-19 compared to other states, particularly its international opponents. Any comparative advantage that Moscow has in fighting the virus, be it the numbers infected and lost to COVID-19 or the relative scale of economic losses will somehow expand Moscow's range of opportunities in the post-virus world. Any failure will increase foreign policy threats and curtail opportunities. Let us compile a preliminary list of these opportunities and threats.
Opportunities
Confirming Russia's Perspective of the World
Over recent years, Russia's leadership has insistently advanced its own "Westphalian" picture of international relations, emphasizing the priority of national states and the importance of sovereignty, questioning the stability of Western solidarity and the effectiveness of Western multilateral diplomacy. Thus far, the epidemiological crisis is bearing out the Russian perspective: the crisis is bolstering national states, demonstrating the helplessness of international organizations and generating doubts as to whether the West does, indeed, follow its own declared values and principles. This development both opens up a huge number of additional opportunities for Russia's domestic and foreign propaganda and justifies the Kremlin's ambition to be one of the principal architects of the post-crisis world order.
The Possibility of the West Adjusting its International Priorities
The global pandemic that has delivered a particularly grievous (at the moment!) blow to the leading western states may well result in them revising their hierarchy of external threats and, accordingly, adjusting their system of foreign political priorities. In recent years, the established idea of Russia has come to be that of the "main problem" in global politics and the "main threat' to the interests of the West, while COVID-19 is rapidly eroding this. Such a mental shift is unlikely to result immediately in practical positive shifts in Moscow's relations with its western partners, but we do believe that it will open up opportunities for a "mini-reset" of these relations. At the very least, we might expect increasing pressure from the West on Moscow, as well as further escalation of the confrontation, to be averted.
The Expanding Global "Power Vacuum"
Proposals for curbing international commitments were popular in developed states, primarily the US, long before the COVID-19 pandemic. The pandemic will, however, apparently be a powerful catalyst to such sentiments, which will have an increased effect on foreign political practices. This development will manifest itself, in particular, in a possible curtailing of bilateral and multilateral financial and economic aid programmes for the global South and in reduced military and political commitments to developing partner states. The expanding "power vacuum" in the Middle East, Africa, South Asia and the post-Soviet space can create additional opportunities for Russia's foreign policy.
Threats
Russia's Global Economic Standing Deteriorating
The experience of the last global financial and economic crisis in 2008–2009 allows us to conjecture that, in the new upheaval, Russia will be hit harder than other countries. The prospects of even a partial recovery of global oil prices are dubious, accumulated financial reserves will be shrinking rapidly, the timeframe for Russia's economy returning to the global average growth rate will be revised, and the threat of Russia being pushed on to the periphery of the global economy will remain. Accordingly, there is an emerging threat of Russia's defence and foreign policy resource base shrinking, and that includes support for Russia's allies and partners, funding for international organizations, and Russia's participation in cost-intensive multilateral initiatives (such as implementing the Paris Climate Agreement). If the country's current socio-economic model remains unchanged in the post-crisis world, the consequences for the "national brand" will be no less significant.
The Rise of Isolationism in Russia
Russian society's initial reaction to Moscow's efforts to assist several foreign states (from Italy to Venezuela) was mixed. In general, however, the pandemic is certainly boosting isolationist sentiments and reducing public support for an active and energetic foreign policy. Previously, the public saw demonstration of Russia's presence in the Middle East, Africa, and Latin America as an affirmation of it as a "superpower", which was perceived in a solely positive light. Now, this presence is, with increasing frequency, viewed as an unfounded waste of shrinking resources. It may be concluded that, given the pandemic, the so-called "Crimean consensus" is becoming entirely ineffective, and it is becoming harder and harder to justify Russia's foreign policy in the eyes of the country's population.
The Harsh Bipolarity of the Post-Virus World
The COVID-19 pandemic has evidently accelerated the shaping of the new US-China bipolarity. The recently-launched electoral campaign in the US is marked by Trump and Biden outdoing each other in demonstrating their harsh attitude toward Beijing. The confrontation between the two states is undermining the effectiveness of the UN Security Council, the WHO, G20 and other international organizations. The emerging rigid bipolarity carries systemic risks for all participants in global relations; Russia, additionally, faces other specific threats. The growing asymmetry between the Moscow and Beijing potentials is becoming increasingly visible and cooperation with China's real or potential opponents (such as India, Vietnam or even Japan) more and more problematic.
P.S.
"Never waste a good crisis": this paradoxical adage credited to Winston Churchill is relevant today as never before. Neither Russia nor other states should waste the systemic global crisis triggered by the coronavirus pandemic. A crisis does not give anyone grounds for crossing out their past mistakes or forgetting their past achievements. Yet a crisis is not just a convenient pretext but also a solid reason for shaking up one's old foreign political "wardrobe." Close scrutiny is certain to reveal things that are moth-eaten, no longer fit, or are simply no longer fashionable.
From our partner RIAC