Creating Opportunities for People through Inclusive and Sustainable Growth in North Macedonia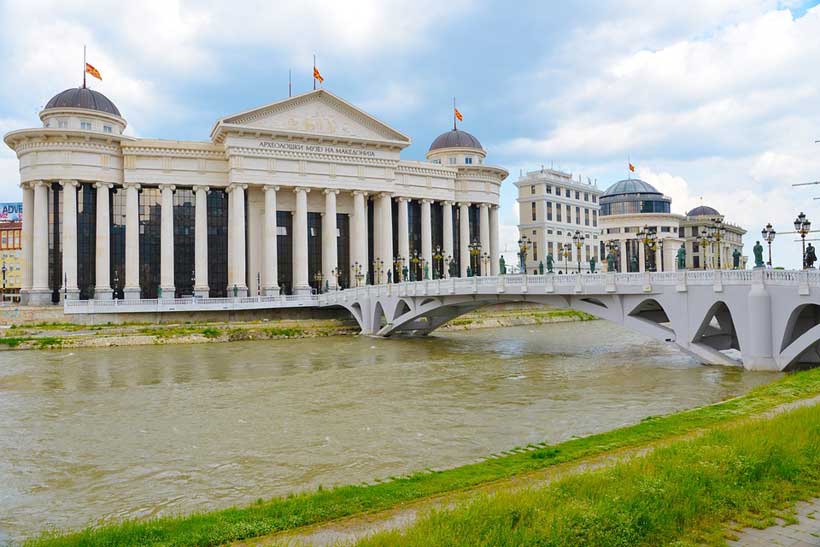 Supporting faster, inclusive, and sustainable growth in the Republic of North Macedonia is the objective of the new four-year Country Partnership Framework (CPF) endorsed today by the World Bank Board of Executive Directors. The strategy aims to support the Government's program and medium-term strategy by creating greater opportunities to improve citizen's living standards and accelerate income convergence with the European Union (EU).
"The resolution of the country name dispute opens new opportunities for growth in North Macedonia," said Linda Van Gelder, Country Director for the Western Balkans. "We are very pleased to be partnering with the country at this historic moment and we will continue to help maximize opportunities to build a vibrant and inclusive domestic economy that is fully engaged with the region and the world."
The new CPF has three focus areas. The first area will improve the environment for a competitive private sector by boosting connectivity and improving access to markets, helping businesses become more innovative, productive, and competitive, and creating more and better jobs for people.
The second area will support investments in human capital, with a focus on improving education and skills training, providing better access to social services for the most vulnerable people, and encouraging more inclusive participation in labor markets.
The third area will reinforce fiscal and environmental sustainability by strengthening public financial management and accelerating the country's transition to a more sustainable energy mix. Climate change challenges will be addressed through investments in energy efficiency, renewable energy and climate resilient transport and agriculture.
The strategy, across all three focus areas, supports policy reforms to advance North Macedonia's European Union accession agenda, complementing and reinforcing the efforts of the Government and other development partners.
As part of the CPF, IFC, a member of the World Bank Group, will seek further opportunities to mobilize foreign direct investment to generate growth and exports and improve the participation of SMEs into the supply chain. IFC will also support trade facilitation and logistics to improve connectivity with export markets and enlist the private sector to support energy transition.
"IFC's goal is to unleash the power of the private sector to accelerate sustainable economic growth and create job opportunities," said Thomas Lubeck, IFC Regional Manager for Central and Southeastern Europe. "We will focus on supporting export-led growth, accelerating the transition to renewable energy, and improving financial inclusion and financial sector efficiency."
ADB Program to Help Improve Education and Health in Armenia
The Asian Development Bank (ADB) has approved a $10 million policy-based loan (in euro equivalent) to assist the Government of Armenia's efforts to improve the quality and accessibility of education and health services.
Armenia is experiencing a demographic shift with the share of children under the age of 18 declining from 37% of the national population in 1990 to 25% now, signaling an impending decline of the country's labor force. Access to and funding for quality education and health services are poor, resulting in many people not having the skills to meet employers' needs and avoidable ill health having a detrimental effect on the population.
In 2017, for instance, public expenditure on education was about 2.2% of gross domestic product (GDP), which is lower than the 5% recommended by the Organisation for Economic Co-operation and Development. Government health spending was at 1.3% of GDP, below the 5% threshold observed by the World Health Organization as expenditure of countries with low shares of out-of-pocket payments.
To address this, the Government of Armenia has implemented reforms since 2010 to improve education and health services, with a focus on helping women and girls. A preschool law was endorsed to the National Assembly with the aim of boosting the number of children in elementary schools to 70% in 2023, from around 30% in 2017. Teachers have also been receiving training and skills development. A new set of guidelines and protocols, meanwhile, have been implemented in most of the country's hospitals and health centers, covering topics ranging from preventing hospital-acquired infections to methods in continuing medical education.
"A well-educated and healthy population is essential for the growth and development of a country like Armenia, where human capital is significantly unrealized," said ADB Senior Health Specialist for Central and West Asia Ms. Rouselle Lavado. "ADB's assistance will support the government's ongoing efforts to ensure that citizens are educated, healthy, and productive.
The main focus of the Human Development Enhancement Program is children and youth, starting from the preschool age. As well as improving the accessibility and enhancing the quality of education and health services in the country, the program will also increase financing for these efforts.
ICC gives greenlight for probe into violent crimes against Rohingya
Judges of the International Criminal Court (ICC) on Thursday authorized an investigation into alleged crimes against humanity, namely deportation, which have forced between 600,000 and one million Rohingya refugees out of Myanmar, into neighboring Bangladesh since 2016.
The pre-trial judges "accepted that there exists a reasonable basis to believe widespread and/or systematic acts of violence may have been committed that could qualify as crimes against humanity of deportation across the Myanmar-Bangladesh border" the Court said in a press statement, in addition to "persecution on grounds of ethnicity and/or religion against the Rohingya population."
After a reported military-led crackdown, widespread killings, rape and village burnings, nearly three-quarters of a million Rohingya fled Myanmar's Rakhine state in August 2017 to settle in crowded refugee camps in neighboring Bangladesh.
This is the second strike against the alleged crimes this week, as the tribunal's decision follows a Monday submission by Gambia to the UN's principal judicial organ, the International Court of Justice (ICJ), accusing Myanmar of "mass murder, rape, and genocidal acts" which violate its obligations under the Genocide Convention, in addition to destruction of villages, arbitrary detention, and torture.
As a member to the Genocide prevention treaty, Gambia "refused to stay silent", and as a member of the Organisation of Islamic Cooperation (OIC), the small African nation has taken legal action to assist the persecuted majority-Muslim Rohingya, with support by other Muslim countries.
In July, the ICC's top Prosecutor, Fatou Bensouda, requested an investigation be open into the alleged crimes committed since October of 2016, concerning Myanmar and Bangladesh.
At that time, her Office's preliminary examination found "a reasonable basis" to believe that at least 700,00 Rohingya were deported from Myanmar to Bangladesh "through a range of coercive acts causing suffering and serious injury."
Under the Rome Statute that created the ICC, which highlights crimes against humanity as one of its four crucial international crimes, the top Prosecutor concluded sufficient legal conditions had been met to open an investigation.
While Myanmar is not a State party to the treaty, Bangladesh ratified the Statute in 2010, meaning authorization to investigate does not extend to all crimes potentially committed in Myanmar, but will focus on violations committed in part on Bangladeshi territory, the ICC said in July.
'Only justice and accountability' can stop the violence
Judges forming the pre-trial chamber, Judge Olga Herrera Carbuccia, Judge Robert Fremr, and Judge Geofreey Henderson received views on this request by or on behalf of hundreds of thousands of alleged victims.
According to the ICC Registry, victims insist they want an investigation by the Court, and many "believe that only justice and accountability can ensure that the perceived circle of violence and abuse comes to an end."
"Noting the scale of the alleged crimes and the number of victims allegedly involved, the Chamber considered that the situation clearly reaches the gravity threshold," the Court said.
The pre-trial Chamber in addition authorized the commencement of the investigation in relation to any crime, including future crime, so long as it is within the jurisdiction of the Court, and is allegedly committed at least in part in the Rome Statute State Party, Bangladesh, or any other territory accepting the jurisdiction.
The alleged crime must also be sufficiently linked to the present situation, and must have been committed on or after the date of the Statute's entry into force for Bangladesh or the relevant State Party.
Judges from the ICC have given the greenlight for prosecutors to commence collection of necessary evidence, which could result in the judge's issuance of summonses to appear in court or warrants of arrest. Parties to the Statute have a legal obligation to cooperate fully with the ICC, nonmembers invited to cooperate may decide to do so voluntarily.
Hyatt Launches Three Global Initiatives to Significantly Reduce Single-Use Plastics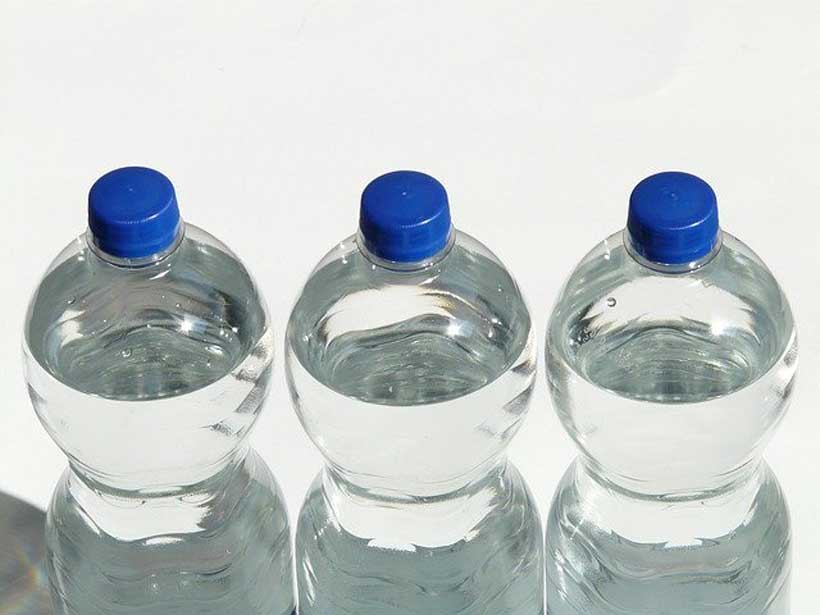 Hyatt Hotels Corporation is announcing a series of initiatives to reduce waste at Hyatt hotels globally, including introducing large-format bathroom amenities and reducing single-use water bottles by June 2021. The following initiatives will be introduced as soon as possible in properties around the world, and no later than June 2021:
Transitioning to large-format bathroom amenities to replace traditional small bottles of shower gel, shampoo, conditioner and lotion.
Increasing the number of water stations in key public spaces at hotels for guests who wish to refill reusable water bottles.
Serving water in carafes or other containers for meetings and events; bottled water will be available by request.
"At Hyatt, our purpose – we care for people so they can be their best – guides all business decisions, including our global sustainability framework, which focuses on using resources responsibly and helping address today's most pressing environmental issues," said Mark Hoplamazian, president and CEO, Hyatt. "Plastic pollution is a global issue, and we hope our efforts will motivate guests, customers and, indeed, ourselves to think more critically about our use of plastic."
These new initiatives represent a significant step in Hyatt's global sustainability program and underscore Hyatt's commitment to wellbeing. As promoted in Hyatt's landmarks of wellbeing – Feel, Fuel and Function – proper hydration is essential to living well. Offering increased access to water stations across Hyatt hotels around the world will ensure guests will have hydration choices that align with both their wellbeing and sustainability priorities while traveling.
Transitioning to large-format bathroom amenities and reducing single-use water bottles builds on Hyatt's broader commitment to reduce disposables and select environmentally preferable options whenever possible, with the exception of when single-use bottles are needed for water quality reasons.
Other recent global initiatives have included removing plastic straws and drink picks and making alternative options available only by request at Hyatt hotels, and increasing the use of compostable, recyclable, or recycled content packaging for to-go food containers.
While these global efforts ensure guests – both leisure and business – will consistently have the option to avoid single-use water bottles while staying at Hyatt hotels, many properties have already been introducing additional efforts to create best-in-class solutions. Examples include:
In-house water bottling plants that reuse glass bottles and replace single-use bottles. Hotels with this solution currently include Alila Villas Koh Russey, Alila Manggis, Alila Ubud, Alila Villas Uluwatu, Alila Bangsar, Alila Jabal Akhdar, Hyatt Regency Addis Ababa, Hyatt Regency Delhi, Andaz Costa Rica Resort at Peninsula Papagayo and Park Hyatt Maldives Hadahaa.
Reusable bottles distributed to all guests at check-in at resorts such as Hyatt Regency Maui Resort and Spa, Andaz Maui at Wailea Resort, Grand Hyatt Kauai Resort & Spa, Hyatt Ziva Cancun, Miraval Arizona and Miraval Austin.
Filtered water spouts installed in all guest rooms at Park Hyatt Istanbul – Macka Palas to provide fresh drinking water.