Structural Transformation Can Turn Cities into Engines of Prosperity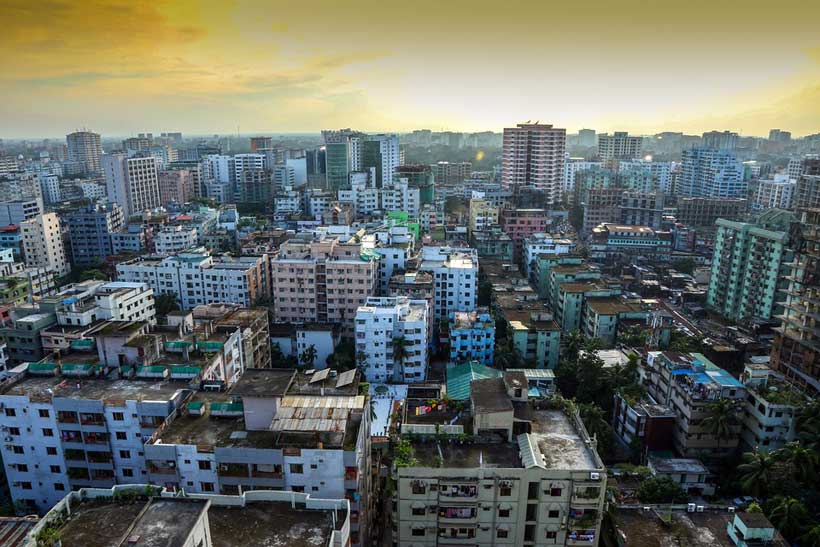 By 2050, the population of cities is projected to double from its current size, with nearly 70 percent of the global population residing in urban areas. For many, cities are beacons of hope that offer the prospect of a better job or education, but a new body of research is highlighting how the complex interactions between cities, their surrounding rural areas, and structural transformation can make or break cities as engines of prosperity.
"Poverty reduction is almost universally accompanied by a transition of the workforce from agriculture into higher-productivity jobs in the manufacturing and service sectors," said Francisco Ferreira, Acting Director of Research at the World Bank. "Urbanization plays a central role in this process, but getting this right requires an understanding of how cities are shaped by investments in infrastructure as well as human capital."
At a recent Policy Research Talk, World Bank Senior Economist Forhad Shilpi shared insights into how to manage this process based on more than a decade's worth of research spanning many of the world's poorest countries. According to Shilpi, all cities share certain common features: higher population density, a predominance of non-agricultural activities, a high degree of labor specialization, and a diverse set of economic activities.
But history demonstrates that the underlying economic structure of cities can vary significantly. Prior to the industrial revolution, cities like ancient Rome grew through concentrated trade and services. The growth of manufacturing in the 19th century produced the modern industrial town, exemplified by Manchester. More recently, knowledge-intensive industries have helped shape post-industrial cities like San Francisco.
According to research by Shilpi and her colleagues, cities in many developing countries still bear a greater resemblance to ancient Rome than to Manchester or San Francisco. In Nepal, for instance, Shilpi found that the size of manufacturing firms in cities was on average no larger than in rural areas and these firms employed no more skilled managerial workers than those in rural areas. Both of these characteristics point to an absence of the kind of high-productivity jobs that are associated with economic specialization.
Worryingly, this pattern applies more generally for cities across South Asia and to an even greater degree for many cities in Africa. According to a widely-cited study published in 2000, African countries are prone to urbanization without economic growth. More recent research has found that African cities are relatively closed to the world, with only half of economic activity taking place in sectors that produce tradable goods and services. Some cities have even been described as consumption cities that live off the proceeds of resource exports rather than more dynamic manufacturing and services sectors.
Despite this depressing portrait, Shilpi still offered her audience cause for optimism. In 1999, Shilpi's native country of Bangladesh opened the World Bank-supported Jamuna Bridge, which crosses the Jamuna River and connects the rural and poorer northwest part of Bangladesh to the rest of the country. The nearly 5-kilometer bridge brought about a dramatic reduction in trade costs with travel time cut by at least four hours and freight costs reduced by 50 percent.
According to Shilpi and colleagues' research, the greater integration of the northwest with the rest of Bangladesh following the opening of the Jamuna bridge transformed both rural and urban areas. In the northwest, population density increased and rice yields rose significantly. Manufacturing moved to urban areas, while the agricultural and services sectors generated more employment in rural areas.
"In 1974, Bangladesh suffered a devastating famine. The northwest region was hardest hit," said Shilpi. "But by 2010, that region had become the breadbasket of the country."
Additional research on trade costs in Burkina Faso and Mali confirms a broader point: bringing down trade costs through smart investment in infrastructure can allow rural and urban areas to specialize in the sectors for which they are best suited, with benefits for both rural and urban populations.
Another key element that connects cities to their surrounding areas is internal migration. Cities are almost always the destination of choice for internal migrants, but a study by Shilpi and her colleagues of migration in South Africa suggests that the decision about which city to migrate to is far from arbitrary. The study found that unskilled migrants were more concerned with levels of unemployment across cities, while skilled workers were driven more by wage differences.
The results point to the role that migration can play as an engine for equality between regions—those without jobs move to where the jobs are, while those seeking higher wages move to where wages are higher.
For individual cities, this presents a challenge, since efforts to create new jobs will only have a partial impact on their own unemployment rate. Migration can also further exacerbate inequality within a city, as unskilled job seekers find themselves concentrated in areas lacking basic amenities like electricity that the wealthier residents can afford. Shilpi highlighted the positive role that targeted policies—especially education initiatives targeted to poor areas—can play in helping manage these challenges.
Managing cities not as islands, but as parts of an integrated whole, may serve as one of the most effective methods for building a world without poverty.
Cities can fight climate change and improve lives by finding new ways to be cool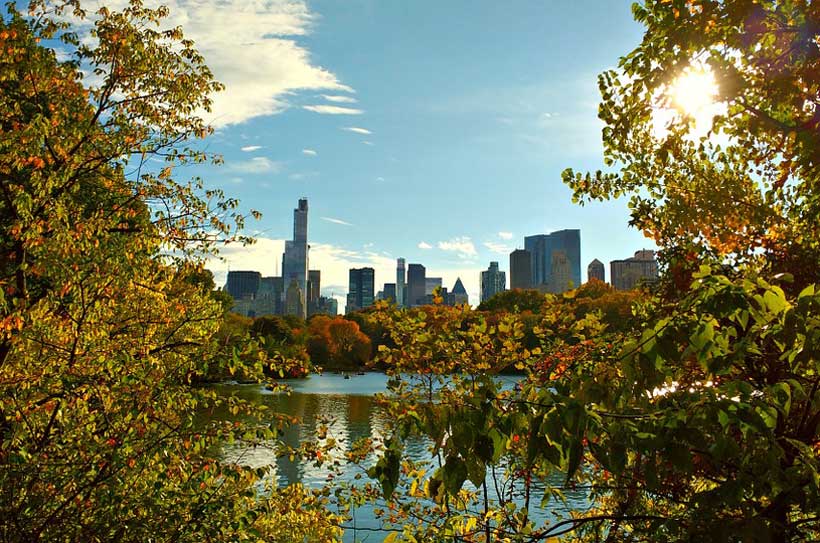 Life has always been hotter in cities. Concrete soaking up and radiating sunlight, and the concentration of people, cars and machinery crank up the temperatures, making them on average 5–9°C warmer than rural areas.
This has led to fast growth of power-hungry air conditioning units delivering cooling. The problem is that this cooling has been pumping out excess heat and greenhouse gas emissions, which warm the planet and so lead to an ever-greater need for cooling.
Cities will still have to keep their citizens cool. We have already witnessed growing heat waves, both in frequency and amplitude. They severely affect the functioning and health of cities and their citizens. Rising temperatures contribute to heat-related deaths, reduced workforce productivity—estimated at 2.2 per cent of working hours lost worldwide by 2030—and poor air quality, which disproportionately affects the poorest communities. Rising temperatures mean that 1.6 billion people could face average summer temperature highs of 35°C by 2050, approximately 1.4 billion more people than today.
We need better ways to keep cool.
"About 40 per cent of energy consumed by buildings worldwide is used for space heating and cooling," said Martina Otto, who heads the secretariat of the Global Alliance on Buildings and Construction at the UN Environment Programme (UNEP). "Space cooling is amongst the fastest-growing building end uses, and with higher temperature, more urbanites and rising standards of living, we will need a multiplicity of solutions to provide thermal comfort and protect human health."
Active cooling needs to be cleaner and more efficient while we design buildings for more passive cooling and include nature-based solutions in buildings and cities' public space. And we need to shift from the notion of cooling down space to providing thermal comfort.
Cities already starting to deliver
There are global and local efforts to address the energy efficiency and climate impact of the cooling sector, in particular through the Kigali Amendment to the Montreal Protocol. These actions can make a huge difference, but cities can do a lot more.
The Cool Coalition—a global network connecting over 80 partners—is working towards a rapid global transition to efficient and climate-friendly cooling. It will work with C40 cities and its network of more than 90 members to share expertise and integrate urban cooling into their climate action plans, as well as with the GlobalABC, who issued a call: "Buildings—keeping cool, naturally".
By implementing clean cooling strategies, cities can not only reduce the demand for cooling but align their policies with other areas of importance, such as air quality, public health and energy resilience.
Cities are working on innovative solutions, and C40 cities are delving deeper into them as they meet in Copenhagen this week for the C40 World Mayors Summit. These range from scaling up district cooling initiatives to cool roofs and green roofs and facades, to urban landscaping with nature-based solutions such as green corridors, a well-articulated offer of green public spaces.
"Cities have a critical role to play in delivering efficient, clean cooling for their citizens" said David Aitken, Director, Innovation at Cool Coalition partner the Carbon Trust. "In their role as a facilitator, planning authority, asset owner and financier, cities have many levers to pull that can influence the way cooling is produced and consumed. Taking action on cooling at the local level will also leverage co-benefits relating to health and wellbeing, air quality and living standards."
There are examples from all over the world.
Following the 2010 heatwave, Ahmedabad in India developed a plan for cool roofs, awareness raising and cooling stations. Since 2013, the city has avoided an estimated 1,100 deaths per year. It has acted as a blueprint for 30 cities in India, who have now released or are developing their own plan.
As part of their commitment to the Paris Climate agreement, Melbourne, Australia is banking on nature-based solutions. The goal is to plant 3,000 trees—which provide shade, reflect sunlight and release moisture into the air through their leaves—every year and cool the city by 4°C.
Copenhagen, Denmark, uses seawater in its district cooling system, reducing CO₂ emissions by up to 30,000 tonnes per year. The goal is to expand district cooling further and contribute to Copenhagen's target of becoming CO2-neutral by 2025. Other initiatives in Copenhagen include green roofs for municipal buildings and a smart city energy lab that demonstrates how electricity and heating, energy-efficient buildings and electric transport can be integrated into an optimized system.
Cool roofs and new building materials on the rise
Cool roofs are gaining traction globally. Through its CoolRoofs Initiative, New York City has already painted more than 5 million square feet of its roofs with a reflective coating. Meanwhile, the Global Cool Cities Alliance has launched the Million Cool Roofs Challenge, a US$2 million global competition to rapidly scale up the deployment of highly solar-reflective roofs in developing countries.
"The concept of cool roofs is simple, but implementation faces barriers in the global south," said Kurt Shickman, Executive Director of the Global Cool Cities Alliance. "We need to raise awareness of the opportunity. The availability of coatings and other cool roof solutions is often limited or non-existent. There is a lack of financing and investment. The Million Cool Roofs Challenge seeks to address each of these challenges."
Green roofs and facades provide thermal insulation and help clean the air by trapping particulate matter. They offer the opportunity for urban agriculture and onsite wastewater treatment, adding further benefits. Bio-based building materials, which have a lower climate impact than concrete and store less heat, also offer real potential to improve the building envelope. While concrete has a high thermal mass, it's extremely energy intensive to produce: 8 to 10 per cent of the world's CO₂ emissions come from cement. "Alternatives such as bio-based materials are increasingly being used and can help reduce environmental impacts, while also providing the desired thermal mass," said Otto. "For example, we have engaged in a partnership with Yale University to explore the use of such alternatives, from certified timber to bamboo and use of agricultural waste products such as coco fibre."
It is clear that cities have a wide menu of options to choose from. They can walk the talk through public procurement decisions regarding their own buildings, set performance standards, use their planning authority and enter into partnerships with the private sector. By taking advantage of these options, cities can turn down the heat in the city and help put the world on track for a cooler future.
Unprecedented Global Alliance for Smart City Technology Launched to Counter Growing Tensions
Fifteen of the world's leading city networks and technology governance organizations announced today a new partnership to advance the responsible and ethical use of smart city technologies. The G20 Global Smart Cities Alliance on Technology Governance will create global norms and policy standards for the use of connected devices in public spaces. It is the largest and most ambitious undertaking to advance the responsible and ethical use of smart city technologies on a global level.
Smart city technologies can help decrease traffic congestion, combat crime, improve resilience during natural disasters and reduce greenhouse emissions. Without proper governance, these technologies pose significant risk, notably to privacy and security. To ensure data collected in public places is used safely and ethically, the Global Smart Cities Alliance will develop, pilot and collectively implement new global policy standards.
"Our cities stand at a crossroads. Rapid urbanization – if not effectively managed – threatens to paralyse local economies and undermine recent advances in the quality of life," said Jeff Merritt, Head of IoT, Robotics and Smart Cities at the World Economic Forum. "Smart city technologies offer huge promise, but they can be a Pandora's box. Today's announcement is a critical first step to accelerate global best practices, mitigate risks, and foster greater openness and public trust regarding the collection of data in public spaces."
Established in June 2019 in conjunction with the G20 Summit in Osaka, Japan, the Alliance comprises fifteen of the world's leading city networks and technology governance organizations. The partners represent more than 200,000 cities and local governments, leading companies, start-ups, research institutions, and civil society organizations. The World Economic Forum serves as the secretariat.
"The advancement of smart cities and communities is critical to realizing Japan's vision for Society 5.0. It is also essential to addressing the world's most pressing challenges, including climate change and inclusive economic growth," said Koichi Akaishi, Vice Minister for Science, Technology, and Innovation for the Cabinet Office of the Government of Japan. "The Government of Japan is proud to have championed this initiative as part of our G20 presidency. We hope that cities will pledge support for the Alliance and participate in its activities to cooperate and form shared global principles in the future."
Working together with municipal, regional and national governments, private-sector partners and city residents, the Global Smart Cities Alliance has committed to co-design and roll out a first-of-its-kind global policy framework on smart city technologies in advance of the 2020 G20 Summit in Riyadh, Saudi Arabia. It is currently accepting nominations from cities and private entities, interested in piloting and contributing to global policy standards. The first policy design workshops with city leaders will be held in November 2019 in conjunction with the Smart City Expo World Congress in Barcelona, Spain. For more information, please visit: http://www.GlobalSmartCitiesAlliance.org.
The Global Smart Cities Alliance's founding set of institutional partners include: the presidents and host nations of the Group of 20 (G20) in 2019 and 2020; Japan and the Kingdom of Saudi Arabia; the Smart City Mission of India; Cities for All; Cities Today Institute; Commonwealth Local Government Forum; Commonwealth Sustainable Cities Network; Connected Places Catapult; Digital Future Society; ICLEI – Local Governments for Sustainability; International Telecommunication Union; Open and Agile Smart Cities; Smart City Expo World Congress; United Cities and Local Governments; What Works Cities; World Economic Forum; and World Enabled.
What leaders are saying about the Global Smart Cities Alliance
"Inequality is no longer an option and needs to be addressed by all spheres of government to be at the centre of every tool we have," said Emília Saiz, Secretary General of United Cities and Local Governments (UCLG). "We want to bring the voices of all local governments, big and small, to this alliance. When quality of life and humanity are at stake, local governments are the first respondents. Count on UCLG to be critical and committed."
"The rapid growth and expansion of cities brings both enormous opportunities and significant challenges," said Kunal Kumar, Joint Secretary and Director of India's Smart Cities Mission. "India is at the forefront of this urban transformation and is committed to ensuring that our cities develop in a way that is smart and sustainable. The Smart Cities Mission looks forward to working together with city leaders around the world to share best practices and forge new policy standards for the responsible and ethical use of smart technologies in our cities."
"As urban populations grow, smart city technologies become more and more essential not only to improve the quality of life of citizens but also to simply keep our cities livable," said Chizuru Suga, Head of the World Economic Forum Centre for the Fourth Industrial Revolution Japan. "However, it would be difficult for cities to face the challenges of these technologies to balance economic development and innovation with the protection of the public, alone. We will commit to supporting these cities, through international cooperation and technology governance."
"Cities are the solution makers and testbeds of the future," said Jan Vapaavuori, Mayor of Helsinki, Finland. "Our ability to forward technological advancements and smart city solutions is directly related to the responsible and ethical use of data and technology. Only by creating a joint trust-based framework can we realize the full potential of smart city technologies for the benefit of all mankind in the future."
"Our message has always been that one city is not a market. If we want a scalable, global market for Smart Cities, this can only happen when people come together to agree common ways of working, to build scalable, interoperable solutions centred around human needs", said Nicola Yates, CEO of Connected Place Catapult. "That's why the UK invested in leading the establishment of the first set of smart city standards in 2014 and we are pleased to be joining the Global Smart Cities Alliance partnering with the G20 and World Economic Forum to further this mission and the opportunities this can provide to stimulate growth and improve the lives of citizens around the world."
"We've seen how data and technology can radically transform how cities design and deliver services to residents," said Simone Brody, Executive Director of What Works Cities. "They enable us to identify the most pressing needs that residents have and provide tailored solutions to address them. They are among the best tools we have to advance economic mobility, and we are excited to partner with the World Economic Forum to advance this effort."
"The G20 Global Smart Cities Alliance will be critical to minimize the risks and maximize the benefits of rapid urbanization," said Victor Pineda, President of World Enabled and Co-Founder of Cities for All. "Cities for All and our partners will help ensure that the Alliance can develop new global norms related to access and inclusion. Networks like this can help ensure that we align and can reach the promise of the SDGs and the 2030 Agenda."
"Smart City Expo World Congress is thrilled to join forces with the World Economic Forum and the G20 Global Smart Cities Alliance in this major challenge of advancing together towards a more sustainable and inclusive urban future," said Ugo Valenti, Director of Smart City Expo World Congress. "As the world's leading event for cities, we are committed to help accelerate and implement smart solutions that empower people and make cities a better place to live in."
"The rapid development of technology is transforming physical and social infrastructure," said Gino Van Begin, Secretary General of ICLEI – Local Governments for Sustainability. "Smart cities look at the big picture, supporting resource efficiency and technological progress while considering rising challenges like cybersecurity, job loss and privacy. We're excited to support the G20 Global Smart Cities Alliance in joint pursuit of people-focused smart solutions in cities that lead to a safe, inclusive and sustainable future."
"I would like to extend my sincere congratulations on the establishment of the Global Smart Cities Alliance," said Kizo Hisamoto, Mayor of Kobe, Japan. "The City of Kobe has been actively promoting smart city initiatives, including personal health records and autonomous vehicles, but in order to accelerate these efforts even further, last month we launched a new public-private collaboration project, called "Be Smart KOBE". We believe that establishing standards for data utilization will stimulate the growth of smart cities, and we are looking forward to working together on solving global issues."
"The Cities Today Institute is excited to join the World Economic Forum's effort to help cities move quickly from understanding the benefits of digitalization to implementing solutions that will define the citizen experience in a 21st Century Community," said Bob Bennett, Chair of the Cities Today Institute.
"Open and Agile Smart Cities is proud to be a founding partner of the G20 Global Smart Cities Alliance," said Martin Brynskov, Chair of Open and Agile Smart Cities, an international smart cities network. "A global framework based on common, open, and minimal mechanisms is needed to de-risk investment and scale up smart city solutions that help tackle the challenges cities are facing in the 21st century – on the individual city's terms and conditions."
"Digital Future Society is delighted to join this global alliance led by the World Economic Forum to ensure that cities drive our digital future toward a good common framework," said Esteban Redolfi, Director of Digital Future Society. "For years, cities have acted as testing grounds for massive technology deployments; now is the moment for cities to lead by sharing learnings and creating guidelines that reinforce a more conscious use of technology. We are committed to analysing, sharing and building on those cases where cities have developed a sustainable and effective path toward a more inclusive and equitable digital future."
"When we consider smart cities in Asia, fundamental urban challenges such as water and waste disposal, energy efficiency, and low-carbon transport systems are of exceeding importance," said Fumiko Hayashi, Mayor of Yokohama City, Japan. "In addition to this kind of infrastructure, we also need an integrated discussion on the impact that new technologies such as AI will have on our cities. Here in Yokohama, we are engaged in a pilot public-private collaborative project to support the development of communities centered on the city's residents. We are working to foster innovative ideas, create networking opportunities, and reduce carbon dioxide emissions.
I hope those involved in smart city development in Asia, including the private sector, international organizations, academia, experts, and businesses in Yokohama, will all take advantage of this initiative."
"Building an inclusive society is a vital mission, and Eisai Co. is excited to partner with the World Economic Forum to achieve it," said Keisuke Naito, Chief Digital Officer of Eisai and Member of the Global Internet of Things Council. "We look forward to sharing knowledge and experience through the Global Smart City Alliance, which we believe will become an invaluable forum for enhancing the governance for the benefit of all, regardless of functional impairments or disabilities."
"NEC is proud to celebrate today's first step for the G20 Global Smart City Alliance. We are confident that this alliance will become an innovative platform for providing ever-increasing social value to all communities by means of cross-border, open collaboration of people and cities aiming for globally shared goals," said Nobuhiro Endo, Board Chair of NEC Corporation. "NEC is committed to social value creation in support of safety, security, efficiency and equality, and will continue to contribute to the promotion of globally agreeable technology governance in partnership with the World Economic Forum."
"Salesforce believes that business is the greatest platform for change and is excited to work toward this goal in partnership with the World Economic Forum and the Centre for the Fourth Industrial Revolution," said Shinichi Koide, Chairman and CEO Salesforce.com. "Driving social change and sustainable growth is the core of smart city development and we are looking forward to seeing the G20 Global Smart Cities Alliance lead cities to a sustainable world by leveraging the advanced technologies of the Fourth Industrial Revolution."
"We believe smart cities are crucial to building a future-proof and people-centric society, and Hitachi is proud to work with the World Economic Forum to achieve it," said Norihiro Suzuki, Vice President and Executive Officer, Chief Technology Officer, and General Manager of the Research & Development Group, Hitachi. "We look forward to contributing our knowledge and experience to the G20 Global Smart Cities Alliance."
Turning waste into wealth: World Habitat Day focus on cleaning up cities
Waste can have a devastating effect on public health, the environment, and the climate, but cutting-edge innovation and technology can provide improved, cheaper solutions to the challenge, and help cities and communities to see waste as a business opportunity. This was the message marking World Habitat Day, on Monday, with a focus on waste management.
"We must reduce the amount of waste we produce", said UN Secretary-General António Guterres in a statement. "And, at the same time, start seeing it as a valuable resource that can be re-used and recycled, including for energy".
Linked to the International Day, UN-Habitat, the United Nations agency for human settlements, has launched a "Waste Wise Cities" campaign, to address the increasing challenges of coping with solid waste.
As part of the campaign, cities are invited to confirm their commitment to uphold a set of principles. These include assessing the quantity and type of waste, improving waste collection, ensuring cities are environmentally safe, and implementing waste-to-energy schemes.
The campaign notes that dealing with waste eats up a significant proportion of city budgets, and that waste management is not being sufficiently financed. So-called "frontier technologies", however, can provide cost-effective answers to the problem of how to clean up cities.
Examples include automation and artificial intelligence which, when used together, can help sort recyclables more efficiently. Smart packaging is another potential solution, using sensors to help reduce the amount of food thrown away, and innovative new technologies which can turn organic waste into renewable energy and compost.
The technology also provides an opportunity for newer, rapidly-growing cities in developing countries to "leapfrog" older cities, by taking advantage of the latest solutions and avoiding more established, but less efficient methods.
Using these tools effectively, said the UN chief on Monday, can help us to build well-planned and smartly managed cities, which can steer us towards inclusive growth, and low-emission development.
The potential benefits of frontier technologies for developing countries are outlined in the UN's 2018 World Economic and Social Survey, which concludes that they can help the world to change for the better, and achieve the Sustainable Development Goals (SDGs), and address climate change.
The study also warns that the widespread introduction of these tools must be accompanied by appropriate, effective policies, to help countries to avoid pitfalls and minimize the economic and social costs of technology-related disruption.