Structural Transformation Can Turn Cities into Engines of Prosperity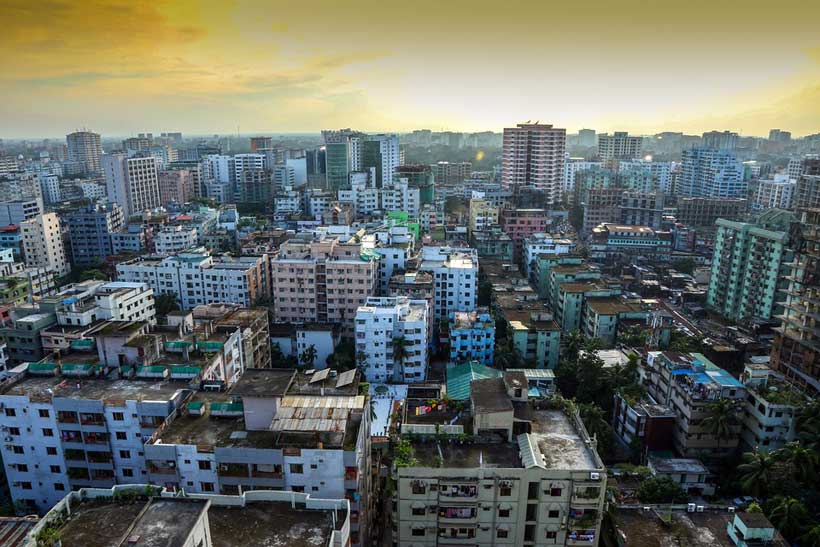 By 2050, the population of cities is projected to double from its current size, with nearly 70 percent of the global population residing in urban areas. For many, cities are beacons of hope that offer the prospect of a better job or education, but a new body of research is highlighting how the complex interactions between cities, their surrounding rural areas, and structural transformation can make or break cities as engines of prosperity.
"Poverty reduction is almost universally accompanied by a transition of the workforce from agriculture into higher-productivity jobs in the manufacturing and service sectors," said Francisco Ferreira, Acting Director of Research at the World Bank. "Urbanization plays a central role in this process, but getting this right requires an understanding of how cities are shaped by investments in infrastructure as well as human capital."
At a recent Policy Research Talk, World Bank Senior Economist Forhad Shilpi shared insights into how to manage this process based on more than a decade's worth of research spanning many of the world's poorest countries. According to Shilpi, all cities share certain common features: higher population density, a predominance of non-agricultural activities, a high degree of labor specialization, and a diverse set of economic activities.
But history demonstrates that the underlying economic structure of cities can vary significantly. Prior to the industrial revolution, cities like ancient Rome grew through concentrated trade and services. The growth of manufacturing in the 19th century produced the modern industrial town, exemplified by Manchester. More recently, knowledge-intensive industries have helped shape post-industrial cities like San Francisco.
According to research by Shilpi and her colleagues, cities in many developing countries still bear a greater resemblance to ancient Rome than to Manchester or San Francisco. In Nepal, for instance, Shilpi found that the size of manufacturing firms in cities was on average no larger than in rural areas and these firms employed no more skilled managerial workers than those in rural areas. Both of these characteristics point to an absence of the kind of high-productivity jobs that are associated with economic specialization.
Worryingly, this pattern applies more generally for cities across South Asia and to an even greater degree for many cities in Africa. According to a widely-cited study published in 2000, African countries are prone to urbanization without economic growth. More recent research has found that African cities are relatively closed to the world, with only half of economic activity taking place in sectors that produce tradable goods and services. Some cities have even been described as consumption cities that live off the proceeds of resource exports rather than more dynamic manufacturing and services sectors.
Despite this depressing portrait, Shilpi still offered her audience cause for optimism. In 1999, Shilpi's native country of Bangladesh opened the World Bank-supported Jamuna Bridge, which crosses the Jamuna River and connects the rural and poorer northwest part of Bangladesh to the rest of the country. The nearly 5-kilometer bridge brought about a dramatic reduction in trade costs with travel time cut by at least four hours and freight costs reduced by 50 percent.
According to Shilpi and colleagues' research, the greater integration of the northwest with the rest of Bangladesh following the opening of the Jamuna bridge transformed both rural and urban areas. In the northwest, population density increased and rice yields rose significantly. Manufacturing moved to urban areas, while the agricultural and services sectors generated more employment in rural areas.
"In 1974, Bangladesh suffered a devastating famine. The northwest region was hardest hit," said Shilpi. "But by 2010, that region had become the breadbasket of the country."
Additional research on trade costs in Burkina Faso and Mali confirms a broader point: bringing down trade costs through smart investment in infrastructure can allow rural and urban areas to specialize in the sectors for which they are best suited, with benefits for both rural and urban populations.
Another key element that connects cities to their surrounding areas is internal migration. Cities are almost always the destination of choice for internal migrants, but a study by Shilpi and her colleagues of migration in South Africa suggests that the decision about which city to migrate to is far from arbitrary. The study found that unskilled migrants were more concerned with levels of unemployment across cities, while skilled workers were driven more by wage differences.
The results point to the role that migration can play as an engine for equality between regions—those without jobs move to where the jobs are, while those seeking higher wages move to where wages are higher.
For individual cities, this presents a challenge, since efforts to create new jobs will only have a partial impact on their own unemployment rate. Migration can also further exacerbate inequality within a city, as unskilled job seekers find themselves concentrated in areas lacking basic amenities like electricity that the wealthier residents can afford. Shilpi highlighted the positive role that targeted policies—especially education initiatives targeted to poor areas—can play in helping manage these challenges.
Managing cities not as islands, but as parts of an integrated whole, may serve as one of the most effective methods for building a world without poverty.
Banking on nature: a Mexican city adapts to climate change
The Mexican city of Xalapa is surrounded by ecosystems that not only harbor stunning flora and fauna, but also provide crucial services to the city and its 580,000 people.
The cloud forest, an indigenous mountain rainforest neighbouring the city­­, provides 30 per cent of Xalapa's water supply, while the diverse soil and vegetation around it is a vital store of carbon. But both these natural assets and the city itself are feeling the effects by climate change. Fluctuating temperatures and rainfall patterns are destabilizing the mountain slopes around the city, leading to frequent landslides, while intense rains in the mountains cascade into urban areas below, causing turmoil for the city's residents.
"Human resilience to climate change depends on ecosystems, and we need urgent measures to protect them," says Isabel Garcia, author of a study examining the climate vulnerability of Xalapa.
In particular, Garcia's study identified urban expansion–and its effect on the surrounding environment—as an exacerbating factor in the climate-related risks facing the city.
"We have a city that has approximately 20,000 uninhabited homes, because they were built in inaccessible areas, without potable water and drainage services," Xalapa's Deputy Director of Planning, Angélica Moya, says.
"We have irregular settlements in areas that should have never been urbanized, and now we have landslides and floods."
Focusing on natural solutions
Recognizing both the climate change impacts facing the city and the importance of Xalapa's surrounding ecosystems for helping its people adapt to these changes, local authorities are now turning to natural solutions. Partnering with the UN Environment Programme (UNEP), they are working to restore and protect large areas of cloud forest around the city under the Global Environment Facility-backed CityAdapt project.
A five-year initiative, CityAdapt is working across Latin America and the Caribbean to support cities in their efforts to adapt to climate change, an issue that is increasingly a priority for municipalities around the region, according to UNEP's Director for Latin America and the Caribbean, Leo Heileman.
"In Latin America and the Caribbean, where 80 per cent of the population lives in cities, we urgently need to shift from vicious cycles of degradation to the virtuous dynamic of resilient ecosystems," Heileman says.
The CityAdapt project marks Xalapa as the first Latin American city to seize the potential of ecosystem-based adaptation–an approach that uses nature to adapt to climate change. By leveraging the natural environment–like the role of trees in regulating water flow and preventing landslides and erosion—ecosystem-based adaptation can help reduce both flood and drought, and is often much more cost-effective than engineered structures built to serve the same role.
"The main goal of this project is to enhance the capacity of local governments to face the adverse effects of climate change," Sergio Angón, CityAdapt National Coordinator in Mexico, says.
Within the framework of the project, two reports have already been produced for Xalapa on climate change vulnerability and potential climate scenarios for 2039.
The vulnerability analysis identified areas most at risk from climate change. It also measured the adaptive capacity of the ecosystems that currently provide Xalapa with surface water supply, soil retention and carbon storage.
According to the analysis, Xalapa's cloud forest—an ecosystem already reduced to just 1 per cent of its former range around Mexico—could see temperatures rise by as much as 1.8°C by 2039, impacting biodiversity, as well as potentially increasing the spread and intensity of diseases in the nearby coffee plantations.
Balancing people and nature
But by restoring the forest and working to limit the growing city's negative impacts on the surrounding environment, CityAdapt is helping Xalapa strike a vital balance between people and nature.
"We need to move Xalapa in an orderly way towards a new model of territorial development, in which resilience is the key focus," Xalapa mayor, Hipólito Rodríguez, says.
Alongside research and forest restoration, CityAdapt is backing other adaptation initiatives, such as enhanced watershed planning, and strengthening local livelihoods.
Rainwater harvesting systems are being introduced in public buildings and schools, ensuring adequate water supplies in the face of increasingly unpredictable rains, while the project is also teaching climate-resilient agricultural practices to local communities.
"This is an opportunity to rethink the way we build a city," says Angelica Moya.
As urbanization grows, cities unveil sustainable development solutions on World Day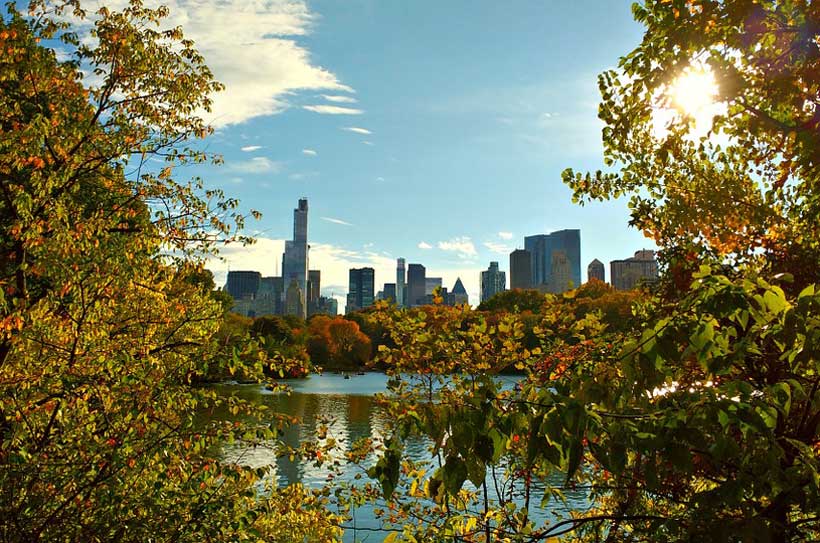 Over half of the world's population now live in cities, with numbers expected to double by 2050, but while urbanization poses serious challenges, cities can also be powerhouses for sustainable development; something the UN is spotlighting on World Cities Day, marked 31 October.
The UN Educational, Scientific and Cultural Organisation (UNESCO) will host a celebration at its Paris Headquarters on Thursday, convening representatives from all corners of the world for discussions on how cities can combat the climate crisis, create more inclusive urban spaces, and contribute to technical innovation.
Cities provide a wealth of opportunities, jobs included, and generate over 80 per cent of gross national product across the globe, according to UN estimates. Urban areas also account for between 60 and 80 per cent of all energy consumption, despite only occupying three per cent of the planet's surface and are responsible for three quarters of all greenhouse gas emissions.
In addressing these pros and cons, the Organisation has advocated for a "people-centred" development model, and aims to "re-humanise cities" in the face of trends impacting them, from population growth, demographic shifts, and increasing the risk of disasters induced by climate change.
This year's theme: "Changing the world: innovations and better life for future generations" spotlights the role of technology and young people in building sustainable cities. To do so, Thursday's commemorative event will be organized along four key discussion themes: 'Cities 4 Sustainable Development Goals (SDGs)', 'Cities 4 Climate Action', 'Cities 4 Communities', and 'Cities 4 the Future'.
In line with its multidisciplinary mandate, UNESCO's 2004 Creative Cities Network continues to harness the various ways cities spanning the globe are placing creativity and cultural industries at the heart of their development plans.
From gastronomy in Tucson, Arizona, to design in Nagoya, Japan, the network engages more than 246 cities, which integrate creative approaches in their development plans, 66 of which UNESCO announced as newcomers on the World Day. See the complete list of cities, and their creative undertakings here.
For World Cities Day this year, UNESCO is partnering with the UN"s Food and Agriculture Organisation (FAO), UN-Habitat, and refugee agency (UNHCR) to amplify the concerted action of the United Nations for cities alongside their planners and other urban players.
The UN-proclaimed World Day serves as a call for States, municipalities and city dwellers to work together for transformative change and sustainable strategies for cities, as urbanization continues to swell.
UN chief calls cities a battleground for climate crisis
Secretary-General António Guterres explained in a statement attributable to his spokesperson, that "the choices that will be made on urban infrastructure in the coming decades…will have decisive influence on the emissions curve. Indeed, cities are where the climate battle will largely be won or lost."
From electric public transport to renewable and energy and better waste management systems, cities are "hubs of innovation and creativity, and young people are taking the lead."
In addition, he highlighted that World Cities Day comes as "urban October" concludes, a month dedicated to raising awareness of urban challenges, and successes in sustainability.
"Let us commit to embracing innovation to ensure a better life for future generations and chart a path towards sustainable, inclusive urban development that benefits all", he encouraged.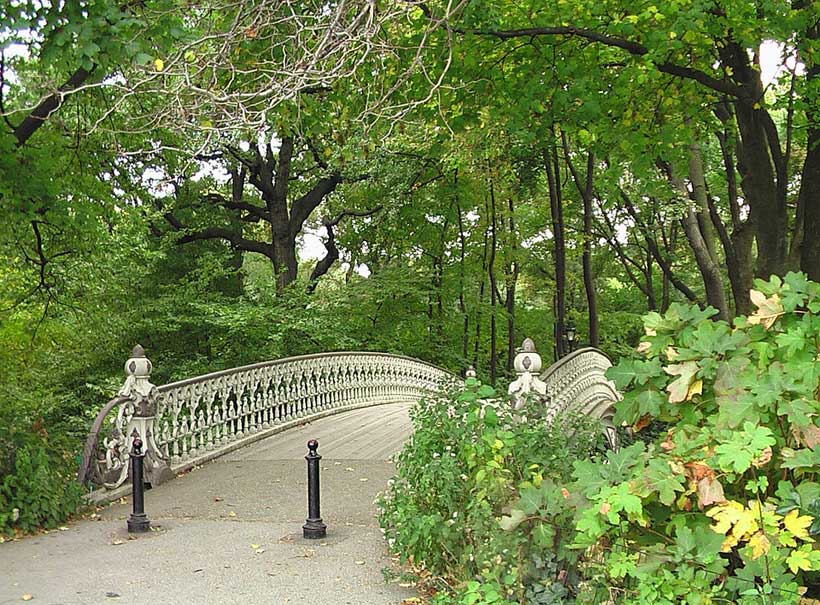 Over half the world's people live in cities. As more and more people move into cities from rural areas a number of environmental and social challenges arise, including overcrowding in slum areas, poor sanitation and air pollution. However, urbanization can also present great opportunities and is a critical tool for achieving the 2030 Agenda for Sustainable Development if done right.
Cities have always been drivers and incubators of innovation. It is often said that the battle for achieving the Sustainable Development Goals will be won or lost in cities. For this to happen, cities will have to continue to drive innovation to achieve a lasting impact in communities and to ensure that "no one and no place" is left behind.
This year's World Cities Day, hosted by the City of Ekaterinburg, Russian Federation and co-organized by UN-Habitat, the Shanghai People's Government and the City of Ekaterinburg, will focus on technology and innovation: digital innovations that can be used for urban services to enhance people's quality of life and improve the urban environment; technologies for building more inclusive cities; opportunities for generating renewable energy and; technologies that can promote social inclusion in cities.
This year's theme for World Cities Day on 31 October is "Changing the world: innovations and better life for future generations."
Technologies such as artificial intelligence, virtual, augmented and mixed reality and the internet of things present efficiency and communications opportunities requiring new governance frameworks. This rapid rate of innovation also puts pressure on urban policymakers and managers to strengthen their capacity when it comes to understanding, procuring and regulating new technologies.
The UN Environment Programme (UNEP) works in partnership with UN-Habitat and others to promote the sustainable development of cities.
Jointly with the World Health Organization, the Climate and Clean Air Coalition and the World Bank, we lead BreatheLife, a global campaign to mobilize cities and individuals to protect our health and our planet from the effects of air pollution.
Together with Cities Alliance, the United Nations Human Settlements Programme (UN-Habitat) and the World Bank, we launched the Knowledge Centre on Cities and Climate Change (K4C), an online repository of information on climate change that advocates informed decision-making in local governance.
Check out UNEP's work with partners relating to cities, covering green spaces (and the importance of trees in soaking up pollution), sustainable transport, district heating and cooling, sustainable waste management, sanitation and more.