EU is strengthening its political partnership with Latin America and the Caribbean
The European Union is strengthening its political partnership with Latin America and the Caribbean by focusing it on four priorities – prosperity, democracy, resilience and effective global governance – for common future.
The vision for a stronger and modernised bi-regional partnership focused on trade, investment and sectoral cooperation is set out in a new joint communication presented by the European Commission and the High Representative. This new partnership aims at working together in changing global and regional realities that require joint efforts to address common challenges and opportunities.
On this occasion, High Representative/Vice-President Federica Mogherini commented: "Latin America, the Caribbean and Europe have social, cultural and economic deep links, a long history of common work for peace and prosperity, and share the same attachment to cooperation and multilateralism. With this communication, we lay the ground for further strengthening our collaboration, for the sake of our peoples and of the whole world."
Commissioner for International Cooperation and Development Neven Mimica said: "Our commitment remains to continue engaging with countries in the region according to their different levels of development through tailor-made partnerships and innovative forms of cooperation such as transfer of knowledge or triangular cooperation. In this context, we will pay particular attention to countries least developed and in situations of conflict where the potential to raise finance is the lowest. Only when we join forces can we deliver on our ambitious Agenda 2030 for Sustainable Development or the Paris Agreement".
Building on the achievements of the last decades, the partnership should concentrate on four mutually reinforcing priorities, underpinned by concrete initiatives and targeted EU engagement with the region:
Partnering for Prosperity – by supporting sustainable growth and decent jobs; reducing socio-economic inequalities; transitioning towards a digital, green and circular economy; as well as further strengthening and deepening the already solid trade and investment relationship
Partnering for Democracy – by strengthening the international human rights regime including gender equality; empowering civil society; consolidating the rule of law; and ensuring credible elections and effective public institutions
Partnering for Resilience – by improving climate resilience, environment and biodiversity; fighting against inequalities through fair taxation and social protection; fighting organised crime; and deepening dialogue and cooperation on migration and mobility, in particular to prevent irregular migration, trafficking in human beings
Partnering for effective global governance – by strengthening the multilateral system, including for climate and environmental governance; deepening cooperation on peace and security; and implementing the 2030 Agenda.
Background
The strategic partnership between the European Union, Latin America and the Caribbean is based on a commitment to fundamental freedoms, sustainable development and a strong rules-based international system. As a result, there is an unprecedented level of integration and our economies are closely interconnected.
The EU has signed association, free trade or political and cooperation agreements with 27 of the 33 Latin American and Caribbean countries.
Close to six million people from both regions live and work across the Atlantic, and more than one third of Latin American and Caribbean students studying abroad do so in the EU. The EU is the third largest trade partner of Latin America and the Caribbean and the first investor. Total trade in goods amounted to €225.4 billion in 2018, while foreign direct investment reached €784.6 billion in 2017.
The EU has promoted the cooperation in areas of strategic interest, efforts to tackle anti-microbial resistance, improving aviation safety, working together against climate change and promoting a safe and human-centric digitalised economy are some concrete examples that illustrate this partnership towards a common future.
The EU has been the largest provider of development cooperation to its partners in Latin America and the Caribbean, with €3.6 billion in grants between 2014 and 2020 and over €1.2 billion in humanitarian assistance in the last 20 years, including assistance under the EU Civil Protection Mechanism in case of natural disasters.
The EU and LAC countries often align in the United Nations, and have closely cooperated on the 2030 Agenda for Sustainable Development and the Paris Agreement.
Africa-Europe Alliance: Two new financial guarantees under the EU External Investment Plan
Today in the margins of the 2019 Africa Investment Forum in Johannesburg, South Africa, the European Commission signed two guarantee agreements with two Member States' development finance institution: the Dutch 'Financierings-Maatschappij voor Ontwikkelingslanden N.V' (FMO) and the Italian 'Cassa Depositi e Prestiti' (CDP). These guarantee agreements are part of the implementation of the EU External Investment Plan, the financial arm of the Africa-Europe Alliance for Sustainable Investment and Jobs.
Commissioner for International Cooperation and Development, Neven Mimica said: "The agreements signed today, worth €70 million, will help us to unlock more than €500 million in new investment in Africa and the EU Neighbourhood. These guarantees aim at mitigating and sharing the risk with other private investors in countries where otherwise these investments would not be as attractive. They will help to boost access to finance for small businesses, notably in the tech sector – and create up to 175,000 jobs directly and indirectly."
Two guarantees, one goal: more investment in partner countries
The two guarantees will significantly boost investment and access to finance for small businesses (MSMEs), especially in the technology sector, in the countries covered by the Plan.
FMO Ventures Programme
This €40 million guarantee agreement is a partnership with FMO, the Dutch development bank. It targets Sub-Saharan Africa and the EU Neighbourhood. It will guarantee venture capital provided by FMO to start-up companies, in particular led by young entrepreneurs. The companies will use technology to lower the costs of making or supplying products and services that were previously unaffordable to many people. The guarantee will target companies offering digital solutions in a wide range of areas, from agriculture, access to energy and financial services to education, healthcare, transport and logistics. It will support up to 125,000 new jobs, directly and indirectly.
Archipelagos One4A – One Platform for Africa
The €30 million Archipelagos guarantee agreement is a partnership with Cassa Depositi e Prestiti (CDP), the Italian Development Bank, and the African Development Bank (AfDB). It will support access to finance across Africa for high potential small businesses. In order to help their growth, the programme supported by the guarantee will provide financing through innovative capital markets solutions. It will also enable financing partners to share the risk of investing in projects. By doing so it will generate up to 50,000 jobs, many for young people, and benefit about 1,500 small businesses in 10 African countries.
These guarantees are part of the External Investment Plan, which, by investing €4.5 billion, is set to leverage €44 billion in total investment. Out of the total budget, the EU has already allocated €4.2 billion.
Background
The EU External Investment Plan is using €4.5 billion in public funds to leverage €44 billion by 2020 in public and private investment for development in countries neighbouring the EU and in Africa.
The plan has three pillars. The first is finance. Through financial guarantees, the EU mitigates the risk in countries with difficult environments so that private investors and development banks will lend to entrepreneurs or finance development projects.
The plan's second part is technical assistance. This funds experts who help develop new projects, to the benefit of will authorities, investors and companies. Technical assistance may include, for example, market intelligence and investment climate analysis, targeted legislative and regulatory advice, support to partner countries in implementing reforms, chains and identification, preparation, and help to carry out necessary investments.
The third part is investment climate support. The EU works closely with governments in partner countries to help them improve the conditions which investors consider when making their decisions. These include the business environment and a country's political and economic stability. The EU also brings together governments and business to discuss investment challenges.
The External Investment Plan is a key part of the Africa-Europe Alliance for Sustainable Investment and Jobs, launched by European Commission President Jean-Claude Juncker in September 2018. The Alliance aims to boost investment which creates jobs and promotes sustainable development.
EU delivers on stronger European Border and Coast Guard to support Member States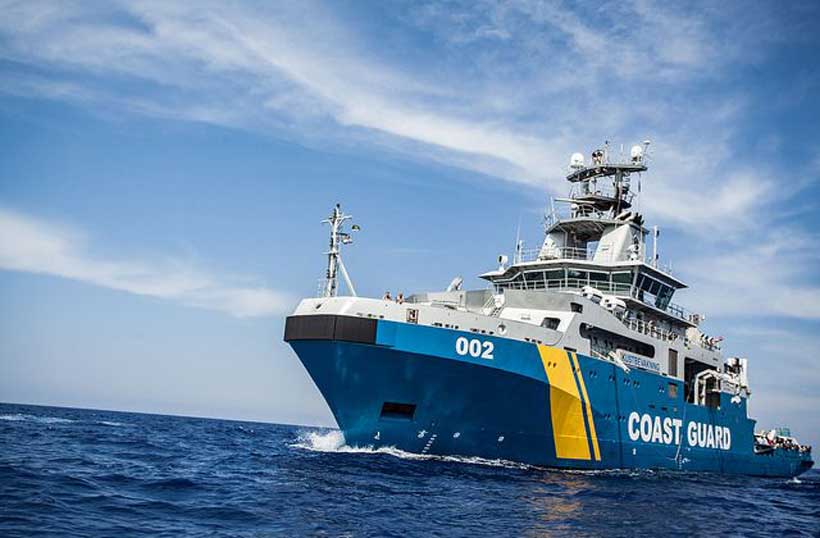 Today, the Council has officially adopted the Commission's proposal to reinforce the European Border and Coast Guard. The European Border and Coast Guard Agency will have a standing corps of 10,000 border guards, a stronger mandate on returns and will also be able to cooperate more closely with non-EU countries, including those beyond the EU's immediate neighbourhood. This will give the Agency the right level of ambition to respond to the challenges facing Europe in managing migration and its external borders.
Welcoming today's final adoption, First Vice-President Frans Timmermans and Commissioner for Home Affairs, Migration and Citizenship Dimitris Avramopoulos said:
"Today the European Union has achieved an ambitious task of transforming the EU border agency, Frontex, into a fully-fledged European Border and Coast Guard. This Agency will be equipped to offer tangible support to Member States to manage the EU's external border – wherever and whenever needed.
From less than 300 border guards on the ground in 2014, the European Border and Coast Guard is now deploying around 1,300 officers and will soon have a 10,000-strong standing corps available for deployment. This is a collective achievement, which would not have been possible without strong political support for a common approach.
The European Border and Coast Guard is now stronger than ever. While Member States will remain responsible for the management of external borders, the standing corps will provide unprecedented operational support on the ground. Its officers will be able to assist national border guards in conducting identity and document checks, with border surveillance and return operations.
The Agency will also provide support beyond the EU's borders. With European Border and Coast Guard officers already deployed in Albania and soon in other Western Balkan countries also, the Agency will be able to cooperate with third countries beyond the EU's immediate neighbourhood.
We have spared no effort to make sure that Member States have the necessary tools to protect their borders and ensure the security of European citizens.
But our work is not yet done. The Commission will now provide its full support to help the Agency quickly take up its new tasks and ensure the standing corps swiftly reaches its full capacity of 10,000 border guards."
Next steps
The European Parliament and the Council will now jointly sign the final text. The text will then be published in the Official Journal of the European Union and the European Border and Coast Guard's reinforced mandate will enter into force 20 days later. The new European Border and Coast Guard standing corps will be ready for deployment from 2021, and will then gradually reach its full capacity of 10,000 border guards.
Background
The European Border and Coast Guard consists of Member States' authorities responsible for border management and return, and of the European Border and Coast Guard Agency. It was established in 2016, building on the existing structures of Frontex, to meet the new challenges and political realities faced by the EU, both as regards migration and internal security. The reliance on voluntary contributions of staff and equipment by Member States has however resulted in persistent gaps affecting the efficiency of the support the European Border and Coast Guard Agency could offer.
In his 2018 State of the Union Address President Juncker announced that the Commission will reinforce the European Border and Coast Guard even further. The objective of this upgrade was to equip the Agency with a standing corps of 10,000 border guards and to provide the agency with its own equipment to allow it to respond to challenges as they arise. The European Parliament and the Council reached a political agreement on the Commission's proposal on 28 March 2019. With the last step completed in the Council today, both institutions have now formally adopted the text.
EU-Singapore agreement to enter into force on 21 November 2019
EU Member States today endorsed the trade agreement between the EU and Singapore. This means the agreement will enter into force as soon as 21 November.
President of the European Commission Jean-Claude Juncker said: "This is the European Union's first bilateral trade agreement with a Southeast Asian country, a building block towards a closer relationship between Europe and one of the most dynamic regions in the world. It crowns the efforts of this Commission to build a network of partners committed to open, fair and rules based trade. Trade has created 5 million new jobs in the EU since I took office in 2014, and now contributes to the employment of 36 million people. This, together with the fact that it accounts for 35% of the EU GDP, shows how critical trade is for Europe's prosperity."
Commissioner for Trade Cecilia Malmström said: "Our trade agreement with Singapore provides further evidence of our commitment to fair and rules-based trade. The agreement will benefit workers, farmers and companies of all sizes, both here and in Singapore. It also includes strong clauses protecting human and labour rights and the environment. This agreement means that in the last five years we have put in place 16 EU trade deals. This brings the total to 42 trade agreements with 73 partners, accounting for a third of total EU trade. This is the largest such network in the world."
Singapore is by far the EU's largest trading partner in the Southeast Asian region, with a total bilateral trade in goods of over €53 billion and another €51 billion of trade in services. Over 10,000 EU companies are established in Singapore and use it as a hub for the whole Pacific region. Singapore is also the number one location for European investment in Asia, with investment between the EU and Singapore growing rapidly in recent years: combined bilateral investment stocks reached €344 billion in 2017.
Under the trade agreement, Singapore will remove all remaining tariffs on EU products. The agreement also provides new opportunities for EU services' providers, among others in sectors such as telecommunications, environmental services, engineering, computing and maritime transport. It will also make the business environment more predictable. The agreement will also enable legal protection for 138* iconic European food and drink products, known as Geographical Indications. Singapore is already the third largest destination for such European specialty products. Singapore also agreed to remove obstacles to trade besides tariffs in key sectors, for instance by recognising the EU's safety tests for cars and many electronic appliances or by accepting labels that EU companies use for textiles.
The EU and Singapore have also concluded an investment protection agreement, which can enter into force after it has been ratified by all EU Member States according to their own national procedures.