The Rabidly Hypocritical EU
Unlike America under Donald Trump, who is proudly psychopathic and went so far as to blurt out that his followers would accept his leadership even if he were to shoot someone on Fifth Avenue, the European Union is so rabidly hypocritical (Trump would probably call it "politically correct") that its leaders routinely moralize about 'human rights and democracy' even while their governments indiscriminately rob and slaughter people in foreign lands (as will be documented here). EU leaders assist U.S.-led atrocities while using prettier language to describe their alleged motivation for these policies. Though the U.S. Government also occasionally employs such verbal sucker-punches (insincere or "politically correct" rhetoric), such moralizing is now the exception for the U.S. Government, and is no longer (as it had been under the immediately prior U.S. President, Barack Obama) the routine American practice — very much like the EU's was, and still remains: such 'idealistic' hypocrisy.
But even Obama wasn't as hypocritical as EU leaders still are. The biggest difference between the U.S. and the EU is that, whereas even under America's Nobel-Peace-Prize-winning (and continuing to be predominantly sanctified) President Obama (the invader of Libya, Syria, Yemen, and more), America's head-of-state repeatedly said that America is "the one indispensable nation" — meaning that all other nations are "dispensable." By contrast, there is no EU leader, and not even any European head-of-state, who says, in the modern era, anything of the sort. Adolf Hitler infamously did it when reasserting "Deutschland über alles!" (i.e, that Germany is the one indispensable nation). But modern Europe's leaders know better than to copy such rhetoric. (Trump's version, of course, is "America first," but this can mean many different things, and not only mean that "America is the one indispensable nation." Obama's version was far less ambiguous than Trump's is, because Obama's clearly means that every other nation is "dispensable," and that only America is not. And, yet, still, Europe's leaders accepted it — they accepted that their nations were and are "dispensable." After all: they are vassals.)
America's leaders are simply more honest about their psychopathy than modern Europe's are. In fact, ever since at least the time of Ronald Reagan's Presidency, "Greed is good" has been America's unofficial, but clearly dominant, political philosophy — virtually the official American philosophy. How many European nations today publicly and proudly assert anything like that? Do any?
A recent example of the EU's hyper-hypocrisy was headlined at the far-right UAWire Ukrainian news-site on March 31st, "EU urges Russia to stop attacks on Crimean Tatars", which reported that,
The EU decisively condemns the arrest of 23 Crimean Tatars in police raids by the Russian occupation authorities in Crimea on 27 and 28 March, said EU Spokesperson for EU Foreign Affairs and Security Policy Maja Kocijancic in a statement.
"A court in the Crimean peninsula, illegally annexed from Ukraine by Russia, has ruled that all 23 Crimean Tatars detained on 27 March and 28 March will be held in pre-trial detention until 15 May. They are accused of belonging to the organisation Hizb ut-Tahrir, which is banned in Russia but not in Ukraine. The European Union does not recognise the enforcement of Russian legislation in Crimea and Sevastopol and expects all illegally detained Ukrainians to be released without delay," Kocijancic stated.
"The recent detentions, as well as the prior searches of their private property, constitute the latest targeting of Crimean Tatars, human rights defenders, and people who have spoken out peacefully against the illegal annexation by Russia of the Crimean peninsula," the EU spokesperson stressed. …
Here is what Wikipedia says about that banned-by-Russia group:
Hizb ut-Tahrir (Arabic: حزب التحرير) (Translation: Party of Liberation) is an international, pan-Islamist political organisation, which describes its ideology as Islam, and its aim as the re-establishment of the Islamic Khilafah (Caliphate) to resume the Islamic way of life in the Muslim world. The caliphate would unite the Muslim community (Ummah)[4] upon their Islamic creed and implement the Shariah, so as to then carry the proselytising of Islam to the rest of the world.[5] …
Hizb ut-Tahrir has been banned in countries such as Germany, Russia, China, Egypt, Turkey,[14] and all Arab countries except Lebanon, Yemen, and the UAE.[15][16] In July 2017, the Indonesian government formally revoked Hizbut ut-Tahrir's charter, citing incompatibility with government regulations on extremism and national ideology.[17] …
They declare the necessity of jihad so that Da'wah will be carried "to all mankind" and will "bring them into the Khilafah state," and the importance of declaring "Jihad against the Kuffar without any lenience or hesitation;" (Ummah's Charter),[97][117] as well as the need to fight unbelievers who refuse to be ruled by Islam, even if they pay tribute (The Islamic Personality).[97][118]
Do Europeans really want people such as this to be increasing in the EU? The Ukrainian regime that Obama had installed in February 2014 thinks it's fine, but do Europeans, really? Obama had fooled Russia's Government, at least until his 2012 re-election, to think that he wasn't aiming like all his predecessors since at least the time of Reagan were aiming — for the U.S. Government ultimately to conquer and absorb Russia into the steadily growing U.S. empire — but after the bloody U.S. coup right on Russia's doorstep in Ukraine in 2014, the EU has been clearly the U.S. regime's vassal in this conquer-Russia enterprise — participating in it, though reluctantly.
The EU's leadership has consistently been working in secret to assist jihadists — mass-murderers and terrorists — whenever jihadists are fighting in the U.S.-led international war against Russia and against any nation whose leadership (such as Saddam Hussein, Muammar Gaddafi, Viktor Yanukovych, and Nicolas Maduro) are either allied with or even just friendly toward Russia. Syria, and its President, Bashar al-Assad, constitute one particular example of this EU hypocrisy.
Here are examples of this U.S.-EU support for jihadists that are trying to overthrow a Russia-friendly government:
On 10 December 2012, AFP bannered "Jihadists seize key north Syria army base", and reported that, "Jihadists led by the radical Al-Nusra Front seized a strategic army base in the northern Syrian province of Aleppo on Monday, in a fresh setback for President Bashar al-Assad's regime. … On the political front, the EU gave a vital boost to the newly-formed Syrian opposition coalition, describing it as the 'legitimate representatives' of the Syrian people following talks in Brussels with its leader Ahmed Moaz al-Khatib."
On that very same day, December 10th, Britain's Telegraph headlined and sub-headed "Syrian rebels defy US and pledge allegiance to jihadi group: Rebel groups across Syria are defying the United States by pledging their allegiance to a group that Washington will designate today a terrorist organization for its alleged links to al-Qaeda." That report opened: "A total of 29 opposition groups, including fighting 'brigades' and civilian committees, have signed a petition calling for mass demonstrations in support of Jabhat al-Nusra, an Islamist group which the White House believes is an offshoot of al-Qaeda in Iraq." So: no one could reasonably doubt that America's alleged 'rebels' in Syria were, in fact, loyal to al-Nusra. Yet, the EU and U.S. continued supporting them.
Also on that same day, Bill Roggio at Long War Journal bannered, "Al Nusrah Front, foreign jihadists seize key Syrian base in Aleppo", and he reported that, "The Syrian government has warned that rebels may also use chemical weapons after the Al Nusrah Front took control of a chlorine factory in Aleppo last week. Islamists hold sway over new rebel military command." So: it was already clear, even then, that the 'rebels' were interested in perpetrating against civilians a chemical-weapons attack that their supporters in the U.S. and EU could then blame against Syria's Government as being an alleged reason to invade Syria by their own forces in order to 'protect the Syrian people and establish democracy and human rights there', or similar lies.
The next day, December 11th, Roggio reported that "The Al Nusrah Front has by far taken the lead among the jihadist groups in executing suicide and other complex attacks against the Syrian military. The terror group is known to conduct joint operations with other Syrian jihadist organizations."
And, on the very next day, December 12th, Roggio headlined "Syrian National Coalition urges US to drop Al Nusrah terrorism designation". Anyone who, after this, didn't know that the U.S. and EU were supporting jihadists to take control over Syria, was very deceived, because the truth was now known, and was then being subsequently hidden from the public, by almost all of the subsequent 'news'-reporting. But there were a few exceptions:
On 26 January 2013, Roggio reported that,
The Al Nusrah Front has now claimed credit for 46 of the 55 suicide attacks that have taken place in Syria since December 2011, according to a tally of the operations by The Long War Journal (note that multiple suicide bombers deployed in a single operaton are counted as part of a single attack).
Al Nusrah spearheads military assaults
Al Nusrah has also served as the vanguard for jihadist forces in the major attacks on Syrian military bases. In concert with allied jihadist groups such as the Ahrar al Sham, the Islamic Vanguard, Mujahedeen Shura Council, the Muhajireen Group, and Chechen fighters, the terror group has overrun three large Syrian installations since last fall.
On 20 April 2013, Reuters headlined "Rebels battle with tribesmen over oil in Syria's east" and reported that, "The EU said this week it wants to allow Syria's opposition to sell crude in an effort to tilt the balance of power towards the rebels." The EU supported and backed the 'rebels' seizure and black-market sale of whatever oil they could steal from Syria. This was the EU's 'humanitarianism'.
On 22 April 2013, the AP headlined "EU lifts Syria oil embargo to bolster rebels" and opened: "The European Union on Monday lifted its oil embargo on Syria to provide more economic support to the forces fighting to oust President Bashar Assad's regime. The decision will allow for crude exports from rebel-held territory."
On 1 May 2013, TIME bannered "Syria's Opposition Hopes to Win the War by Selling Oil" and reported that, "Without an embargo, European companies can now legally begin importing barrels of oil directly from rebel groups, which have seized several oil fields in recent months, mostly around the eastern area of Deir Ezzor. That would provide the opposition with its first reliable source of income since the revolt erupted in Feb. 2011, and in theory hasten the downfall of Bashar Assad's regime." No mention was made, in any of this reporting, that this constituted aggression by the EU against the sovereign nation of Syria under the U.N.'s Charter and was therefore an international war-crime. The Western press didn't care about such things — but only about 'democracy' and 'human rights' and other such billionaires' bumper-stickers for suckers.
On 22 February 2019, one of the U.N.'s top experts on international law, Alfred de Zayas, was interviewed for a half hour on the ways in which America and its allies are blatantly violating international law by attempting a coup to overthrow Venezuela's Government, and by going even further and imposing sanctions against Venezuela's Government because it was resisting this (in effect) economic invasion-by-means-of-sanctions. The EU is one of these invading countries, but some of its constituent states oppose the U.S.-sponsored invasion.
On 31 March 2019, I headlined "EU Joins NATO's War Against Russia" and reported on the EU's knee-jerk increase of economic sanctions against Russia as being the initial phase — the sanctions phase — of the U.S. regime's wars to overthrow the leaders of nations that are friendly toward Russia (e.g., Saddam Hussein, Muammar Gaddafi, Bashar al-Assad, Viktor Yanukovych, and now Nicolas Maduro), and now (ever since the 2012 Magnitsky Act sanctions fraud against Russia) increasingly to apply Washington's economic sanctions against Russia itself.
In international affairs, the EU therefore is clearly a stooge of the constantly aggressive U.S. regime.
After all, the U.S. regime had initiated and led the creation of the European Union. This scheme started as soon as FDR died and Harry S. Truman became America's President. The death of FDR was also, in a sense, the death of any real democracy in the United States. Truman was forced onto the Democratic Party's Presidential ticket in 1944 by the Democratic Party's centi-millionaires against the will of FDR. Truman and Churchill started the Cold War, which increasingly became mass thought-control in America (culminating with Joseph R. McCarthy) and with the CIA's operations Gladio in Europe and Mockingbird in the U.S. itself. First, NATO, and then the EU, were born as part of that secret U.S. strategy to conquer Russia even after the end of the U.S.S.R and of its communism and of its Warsaw Pact counterbalance to America's NATO anti-Russian military alliance. Ever since that time (1991), America's controlling owners of international corporations (our billionaires) have also controlled — via European nations' own super-rich — first, Europe's national Governments, and then the EU itself. It secretly remains true even after the 1991 end of the Cold War on Russia's side.
Consequently: when there's a choice to be made between supporting jihadists (or other extremists such as — in Ukraine — nazis) or else to side with Russia (or any nation that's friendly toward Russia), the American team always back the jihadists or other extremists, and they say it's being done 'for human rights and democracy' and other such hypocrisies, while they perpetrate actual war-crimes, and make fools of their own publics, in order ultimately to conquer Russia. That's doing it the "diplomatic" way, and they don't like Trump's doing it the "Greed is good" way. The directness of his greed makes themselves look bad. That's why these super-hypocrites preferred Obama.
Author's note: first posted at strategic-culture.org
Fifth report on the EU visa-free regime with Western Balkans and Eastern Partnership countries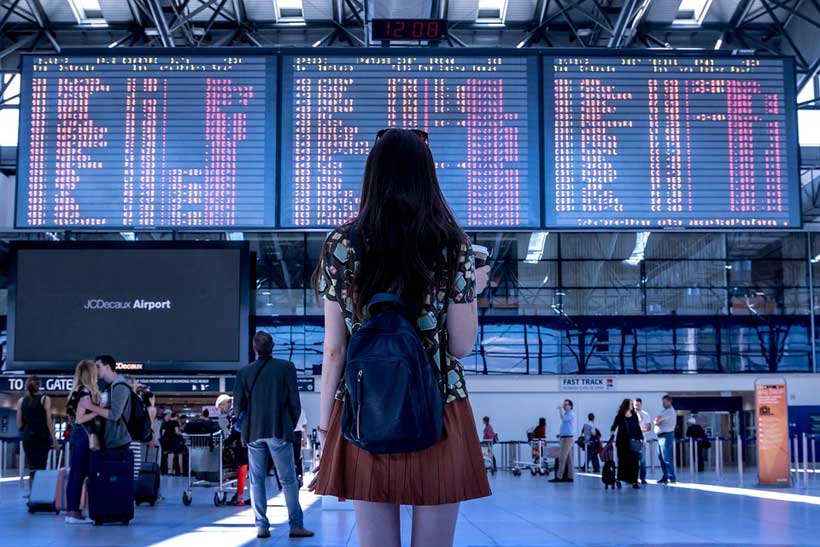 What is the Commission presenting today?
Today, the Commission reports on results of its monitoring of the EU visa-free regime with Albania, Bosnia and Herzegovina, Montenegro, North Macedonia, and Serbia as well as Georgia, Moldova and Ukraine. For the countries that obtained visa exemptions less than 7 years ago (Georgia and Ukraine), the report also provides a more detailed assessment of other actions taken to ensure the continuous fulfilment of the benchmarks.
What is the general assessment?
The Commission considers that all countries concerned have taken action to address the recommendations made in the previous report and continue to fulfil the visa liberalisation requirements. However, all 8 countries need to continue to take further measures to address different concerns related to the fight against organised crime, financial fraud and money laundering, as well as addressing high-level corruption and irregular migration. To ensure a well-managed migration and security environment, and to prevent irregular migration flows to the EU, the assessed countries must ensure further alignment with the EU's visa policy. Countries concerned should also take action to effectively phase out investor citizenship schemes or refrain from systematically granting citizenship by investment.
It is imperative that the reform process undertaken during the visa liberalisation negotiations is sustained and that the countries do not backtrack on their achievements.
What is a visa liberalisation requirement (benchmark)?
While 61 countries around the world benefit from visa-free travel to the EU, in some cases, visa free access can be decided following bilateral negotiations, called 'visa liberalisation dialogues'. They are based on the progress made by the countries concerned in implementing major reforms in areas such as strengthening the rule of law, combatting organised crime, corruption and migration management and improving administrative capacity in border control and security of documents.
Visa liberalisation dialogues were successfully conducted between the EU and the 8 countries covered by today's report. On this basis, the EU granted visa-free travel to nationals of these countries; for Montenegro, Serbia and North Macedonia in December 2009, for Albania and Bosnia and Herzegovina at the end 2010, for Moldova in April 2014, for Georgia in March 2017 and for Ukraine in June 2017.
These dialogues were built upon 'Visa Liberalisation Roadmaps' for the Western Balkan countries and 'Visa Liberalisation Action Plans' for the Eastern Partnership countries.
During the visa liberalisation dialogues, the Commission closely monitored the implementation of the Roadmaps and Action Plans through regular progress reports. These progress reports were then transmitted to the European Parliament and the Council and are publicly accessible (see here for the Western Balkan countries and here for Eastern Partnership countries).
Why does the report only assess 8 countries out of all those which have visa-free regimes with the EU?
The report only focuses on countries that have successfully completed a visa liberalisation dialogue: Albania; Bosnia and Herzegovina; Montenegro; North Macedonia; Serbia; Georgia; Moldova and Ukraine.
Under the EU rules, the Commission is responsible for reporting to the European Parliament and the Council on the continuous fulfilment of visa liberalisation requirements by non-EU countries which have successfully concluded a visa liberalisation dialogue less than seven years ago.
Georgia and Ukraine have been visa-exempt for less than seven years, therefore the Commission is required to report on the continuous fulfilment of the benchmarks. As regards Moldova and the visa-free countries in the Western Balkans, which are visa exempt since more than 7 years, the report focuses on the follow-up to the specific recommendations the Commission made in the fourth report adopted in August 2021, and assesses the actions taken to address them. An assessment of aspects related to the visa liberalisation benchmarks for the Western Balkans is included in the European Commission's annual Enlargement Package.
What is the Commission doing to help partner countries to address organised crime and irregular migration?
The Commission together with EU agencies and Member States are stepping up operational cooperation to address both organised crime and irregular migration with the countries assessed in the report.
On 5 December the Commission presented an EU Action Plan on the Western Balkans. It aims to strengthen the cooperation on migration and border management with partners in Western Balkans in light of their unique status with EU accession perspective and their continued efforts to align with EU rules.
Partner countries are encouraged to actively participate in all relevant EU Policy Cycle/EMPACT operational action plans, undertaken to fight serious and organised crime. The EU-Western Balkans Joint Action Plan on Counter-Terrorism is an important roadmap and evidence of our strengthened cooperation to address key priority actions in the area of security, including the prevention of all forms of radicalisation and violent extremism, and challenges posed by returning foreign terrorist fighters and their families.
The EU has signed a number of Status Agreements with Western Balkan countries on border management cooperation. The agreements allow the European Border and Coast Guard Agency (Frontex) to carry out deployments and joint operations on the territory of neighbouring non-EU countries. A number of agreements have been successfully implemented and the remaining agreements should be swiftly finalised.
Cooperation between Frontex and partner countries takes place though different level working arrangements, and includes cooperation on return operations as well as information exchange, sharing best practices and conducting joint risk analyses.
The Commission is also providing significant financial support to partner countries to support capacity building and the law enforcement reforms.
What is the Commission doing to ensure the partner countries' alignment with the EU's visa policy?
Visa policy alignment is a pre-condition to ensure a continuous fulfilment of the visa liberalisation benchmarks as well as to ensure a well-managed migration and security environment.
All countries covered in the report are required to take further actions to align their visa policies with the EU's. The Commission has consistently recommended, both in the visa suspension mechanism reports and in the annual enlargement packages, that the countries should ensure further alignment of their respective visa policies with the EU lists of visa-required third countries, in particular as regards those third countries which present irregular migration or security risks for the EU.
What are the next steps?
The report sets out actions to be taken by the partner countries to ensure the sustainability of reforms. Close monitoring is an ongoing process, including through senior officials meetings as well as the regular Justice, Freedom and Security subcommittee meetings and dialogues between the EU and visa-free countries, the regular enlargement reports, including, where relevant, EU accession negotiations.
What is the revised visa suspension mechanism?
The visa suspension mechanism was first introduced as part of the EU's visa policy in 2013. The mechanism gives a possibility to temporarily suspend the visa exemption for a non-EU country, for a short period of time, in case of a substantial increase in irregular migration from the partner countries.
The European Parliament and the Council adopted a revised mechanism which entered into force in 2017. Under the revised mechanism, the Commission can trigger the suspension mechanism, whereas previously only Member States could do so. In addition, the revised mechanism introduced an obligation for the Commission to:
monitor the continuous fulfilment of the visa liberalisation requirements which were used to assess to grant visa free travel to a non-EU country as a result of a successful conclusion of a visa liberalisation dialogue;
report regularly to the European Parliament and to the Council, at least once a year, for a period of seven years after the date of entry into force of visa liberalisation for that non-EU country.
The new measures allow the European Union to react quicker and in a more flexible manner when faced with a sudden increase in irregular migration or in internal security risks relating to the nationals of a particular non-EU country.
When can the suspension mechanism be triggered?
The suspension mechanism can be triggered in the following circumstances:
a substantial increase (more than 50%) in the number people arriving irregularly from visa-free countries, including people found to be staying irregularly, and persons refused entry at the border;
a substantial increase (more than 50%) in the number of asylum applications with from countries low recognition rate (around 3-4%);
a decline in cooperation on readmission;
an increased risk to the security of Member States.
The Commission can also trigger the mechanism in case certain requirements are no longer met as regards the fulfilment of the visa liberalisation benchmarks by non-EU countries that have gone through a visa liberalisation dialogue.
Hungary's Victor Orban uses soccer to project Greater Hungary and racial exclusivism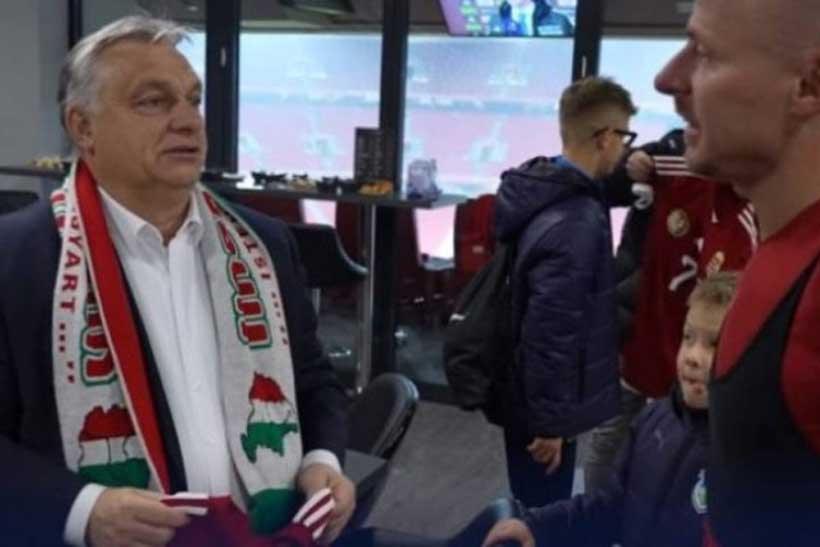 Hungary didn't qualify for the Qatar World Cup, but that hasn't stopped Prime Minister Victor Orban from exploiting the world's current focus on soccer to signal his Putinesque definition of central European borders as defined by civilization and ethnicity rather than internationally recognized frontiers.
Mr. Orban drew the ire of Ukraine and Romania for wearing to a local Hungarian soccer match a scarf depicting historical Hungary, which also includes chunks of Austria, Slovakia, Slovenia, Croatia, and Serbia.
It was the second time in a matter of months that Mr. Orban spelt out his irredentist concept of geography that makes him a member of a club of expansionist leaders that includes Russia's Vladimir Putin, China's Xi Jinping, Israel's Benyamin Netanyahu, and members of the Indian power elite, who define their countries' borders in civilisational rather than national terms.
Speaking in July to university summer camp students in Romania, which is home to 1.2 million ethnic Hungarians, Mr. Orban insisted that "Hungary has…national…and even European ambitions. This is why…the motherland must stand together, and Transylvania and the other areas in the Carpathian Basin inhabited by Hungarians must stand together."
Responding to Ukrainian and Romanian objections to his scarf, Mr. Orban insisted that "soccer is not politics. Do not read things into it that are not there. The Hungarian national team belongs to all Hungarians, wherever they live!"
Hungary has accused Ukraine of restricting the right of an estimated 150,000 ethnic Hungarians to use Hungarian in education because of a 2017 law that curbs the usage of minority languages in schools.
Slovak Prime Minister Eduard Heger presented Mr. Orban with a new scarf at a recent summit of Central European leaders in a twist of satire. "I noticed that Viktor Orban has an old scarf, so I gave him a new one today," Mr. Heger said on Facebook.
Mr. Orban's territorial ambitions may pose a lesser threat than his supremacist and racist attitudes.
Those attitudes constitute building blocks of a cvilisationalist world that he shares with Christian nationalists and Republicans in the United States, as well as a new Israeli coalition government that Mr. Netanyahu is forming. Mr. Putin has used similar arguments to justify his invasion of Ukraine.
In contrast to Mr. Putin and potentially Mr. Netanyahu, depending on how the Biden administration responds to his likely coalition, Mr. Orban is on a far tighter leash regarding territorial ambition as a member of NATO and the European Union.
As a result, far more insidious is what amounts to a mainstreaming of racism and supremacism by men like Mr. Orban, Mr. Netanyahu, and former US President Donald Trump, who consistently mainstream norms of decency and propriety by violating them with impunity.
Speaking a language shared by American Christian nationalists and Mr. Netanyahu's potential coalition partners, Mr. Orban rejected in his July speech a "mixed-race world" defined as a world "in which European peoples are mixed together with those arriving from outside Europe."
The prime minister asserted that mixed-race countries "are no longer nations: They are nothing more than conglomerations of peoples" and are no longer part of what Mr. Orban sees as "the Western world." The prime minister stopped short of identifying those countries, but the United States and Western European nations would fit the bill.
In a similar vein, Mr. Trump recently refused to apologise for having dinner with Ye, a rapper previously known as Kanye West, who threatened he would go "death on con 3 on Jewish people," and Nick Fuentes, a 24-year old pro-Russian trafficker in Holocaust denial and white supremacism.
Mr. Trump hosted the two men at Mar-a-Lago, his Florida resort, just after launching his 2024 presidential election campaign. Mr. Ye "was really nice to me," Mr. Trump said.
Candidates backed by Mr. Trump in last month's US midterm elections, including Hershel Walker, who is competing in next week's runoff in Georgia, have similarly felt comfortable associating themselves with Messrs. Ye and Fuentes.
Mr. Fuentes asserted days before the dinner that "Jews have too much power in our society. Christians should have all the power, everyone else very little," while Mr. Ye's manager, Milo Yannopoulos, announced that "we're done putting Jewish interests first."
Mr. Yonnopoulos added that "it's time we put Jesus Christ first again in this country. Nothing and no one is going to get in our way to make that happen."
Featured on notorious far-right radio talk show host Alex Jones' Infowars, Mr. Ye professed his admiration of Adolf Hitler. "I like Hitler," Mr. Ye said, listing the various reasons he admired the notorious Nazi leader.
Mr. Netanyahu's likely coalition partners seek to legislate discriminatory distinctions between adherents of different Jewish religious trends, hollow out Israeli democracy, introduce an apartheid-like system, disband the Palestinian Authority, expel Palestinians "disloyal to Israel" in what would amount to ethnic cleansing, deprive women of their rights, and re-introduce homophobia.
Avraham Burg, an Israeli author, politician, businessman, and scion of a powerful leader of a defunct once mainstream religious political party, warned in 2018 that Messrs. Orban, Trump, and Netanyahu "are the leaders of paranoia and phobia."
Mr. Burg cautioned that they represent "a global phenomenon that crosses all boundaries, ethnic, racial, or religious, gathering into a tribal ghetto that is smaller than the modern state, which is diverse and inclusive of all its citizens. Their fierce antagonism to the foundations of democracy and the attempt to do detriment to as many accomplishments and benefits of the open society as possible are evidence of inherent weaknesses and real existential fears."
Mr. Burg's dire vision is even more a reality today than when he spoke out four years ago.
Strong will to enhance bilateral relations between Serbia and Pakistan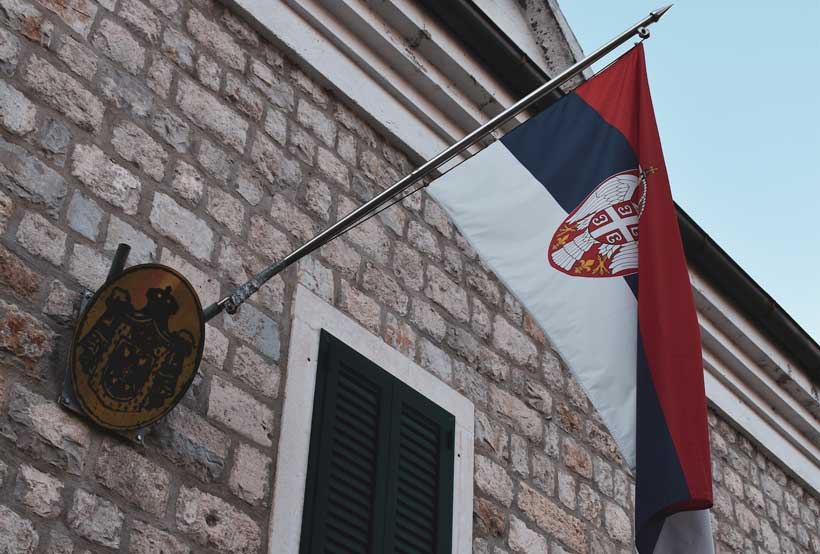 Although the Republic of Serbia and the Islamic Republic of Pakistan are two sovereigns, independent states, with different cultures, religions, languages, histories, and ethnicities. One is located in Europe and the other in Asia. Yet, there exist so many similarities and commonalities, which provide a strong basis and convergence of interests.
Both, Serbia and Pakistan, are developing countries and struggling to improve their national economies and the standard of life of respective nations. Both nations were victims of the Western world and sanctions. Ugly media has been projecting a distorted image of both countries. Hindrances created by Superpowers in the path of development are a common phenomenon in both cases.
People in both countries are hardworking, strong, resilient, and capable of surviving in harsh circumstances. Both have demonstrated in the past that they can resist pressures from any superpower. Both have learned the lessons from past bitter experiences and are determined not to repeat the same in the future.
In my recent visit to the Republic of Serbia, I noticed that there exists a fair awareness in Serbian regarding Pakistan. I came into a cross with the general public and common people and they know a lot about Pakistan. They have shown strong feelings for Pakistan. There exists immense goodwill for Pakistan among Serbian youth.
Both countries are in the process of industrialization and promoting trade. Currently, both countries are earning from the export of workforce and human resources. Serbian youth are working in Western Europe and sending back foreign exchange. And Pakistan workforce finds a convenient destination in the Middle East for earning more and sending back foreign exchange to Pakistan. But, both nations have the potential to earn through export and foreign trade.
Serbia is known as the gateway to Europe and Pakistan is the gateway to Oil-rich Middle East, South Asia, East Asia, Central Asia, and Eurasia. Both countries can utilize each other for re-export too.
Both countries are far away from each other but, a strong bond of friendship and mutual understanding is admirable. Based on the convergence of interests, we can cooperate with each other. Especially can help each other in their areas of weaknesses and benefit from each other's strengths.
Serbia has vast cultivatable land and is rich in water resources, very niche in the agriculture sector. Whereas its population is limited to only 7 million approximately. While Pakistan is 250 million population and a strong workforce in the agriculture sector. Both nations can positively collaborate and cooperate in the Agriculture sector.
The Republic of Serbia is in the process of Industrialization, especially in the automotive sector, whereas, Pakistan has a strong base for industrialization and is rich in the technical and skilled workforce. Pakistan has established a rich supply chain for industrialization and Serbia can benefit from Pakistan's strength.
Science, Technology, Research, Innovation, and Higher Education is the important area where both can benefit from collaboration and cooperation. Pakistan has world-ranked Universities, recognized globally with English as a medium of study, and can meet the demand of Serbian youth. Whereas Serbia has the edge in the IT sector, Pakistani youth can be beneficiaries of Serbian facilities.
However, to achieve the real benefits from each other's strengths, there is a need to do a lot of homework. There is a dire need to promote people-to-people contact and mutual visit at all levels. Scholars, intellectuals, academia, and media can play a vital role in bringing both nations closer.
Governments in both countries may take appropriate policy measures to strengthen the relations like relaxing visa regimes, removing tax barriers, and introducing attractive policies to each other's nationals in various fields of life.
To promote trade, Free Trade Agreement (FTA) can be signed among them and formulate a trade policy benefitting each other. Similarly, investment mechanisms need to be devised to attract investment from each other country.
Media has a long-lasting impact and collaboration between two nations in Media will greatly help to build a positive narrative of both countries and simultaneously need to counter negativism in the ugly media in some countries over-engaged in distorting our image.
There is a strong will to enhance our bilateral relationship between the two nations, and whenever there is a will, there is a way. I am optimistic that bilateral relations will grow exponentially in the days to come.