New ACP-EU partnership: EU discusses future EU- Caribbean relations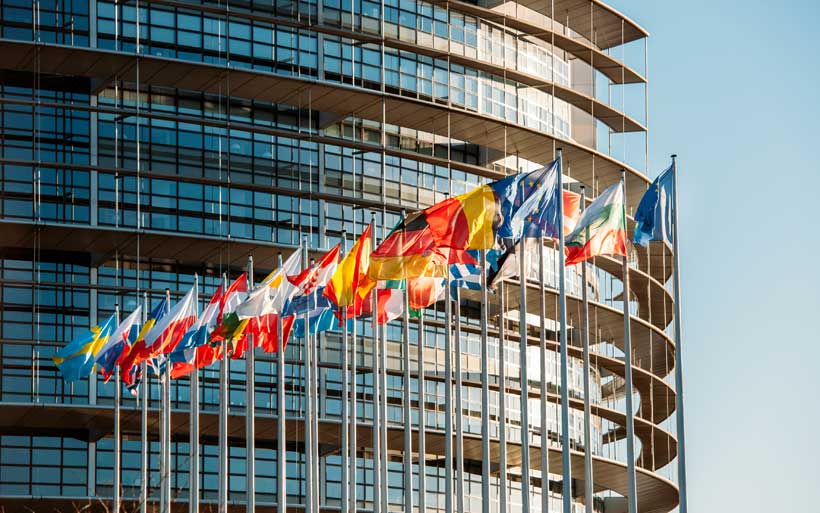 As the EU works to modernise its relations with the 79 countries in Africa, the Caribbean and the Pacific (ACP), chief negotiators Neven Mimica and Robert Dussey met with ACP Caribbean leaders for a dialogue on the regional EU-Caribbean pillar in the context of the post Cotonou ACP-EU partnership.
Today's discussions form part of broader regional consultations and are focused on the Caribbean's specific needs and priorities for the coming years. The outcome will guide the negotiators' work in creating a tailor-made EU-Caribbean partnership within the future ACP-EU agreement.
Commissioner for International Cooperation and Development Neven Mimica, who is the EU's chief negotiator said: "Today's discussions confirmed a shared vision for the future and a good understanding of the pressing challenges we need to tackle together. In this spirit, the EU's relationship with the Caribbean will deepen under our future ACP-EU agreement and open up fresh opportunities".
Professor Robert Dussey, the ACP's chief negotiator, Chair of the Ministerial Central Negotiating Group, and Minister for Foreign Affairs, Cooperation and Africa integration of Togo, said: "These regional consultations proved to bring valuable perspectives on this region's priorities to our talks. Productive exchanges between the two parties will contribute enormously to the current negotiations for the new post-Cotonou Agreement, and especially to those which will begin on the Caribbean Regional Protocol. Today's meeting follows the consultation held in Samoa with our ACP Pacific partners in February. The Africa consultation is due to take place soon in Eswatini."
The Minister of Foreign Affairs and Foreign Trade of Jamaica, Kamina Johnson-Smith, added: "Within the framework of the ongoing ACP-EU post-Cotonou negotiations, the Government of Jamaica is pleased to host the regional consultations for the Caribbean and to have the opportunity to jointly explore with our EU partners some of the urgent issues related to our developmental aspirations."
Background
The Cotonou Agreement currently governing ACP-EU relations is due to expire in 2020. Negotiations on a new ACP-EU partnership were launched in New York on 28 September 2018 in the margins of the United Nations General Assembly.
The two first series of talks mainly focused on the common foundation at ACP-EU level. This contains the values and principles that bring the EU and ACP countries together. It also indicates the strategic priority areas that the two sides intend to prospectively work on together. In the future agreement, on top of the foundation there will be three action-oriented regional pillars to focus on each region's specific needs. Through the future partnership, EU and ACP countries will seek closer political cooperation on the world stage. Together, they represent more than half of all UN member countries and unite over 1.5 billion people.
"It looks like most of them were shot in the head…"
"The New York Times" confirmed the location of the farmhouse by comparing the aerial video of the episode with satellite imagery of Makiivka, Luhansk. A series of videos that surfaced on social media last week has ignited a debate over whether Ukrainian forces committed war crimes as they tried to capture a group of Russian soldiers who were then killed.
The videos show the grisly before-and-after scenes of the encounter earlier this month, in which at least 11 Russians, most of whom are seen lying on the ground (photo), appear to have been shot dead at close range.
The videos, detailed below and whose authenticity has been verified by "The New York Times", offer a rare look into one gruesome moment among many in the war.
The videos were first circulated by Ukrainian news and social media channels that used them to laud the military prowess of their armed forces and publicize their heroic retaking of territory lost to Russia early in the war.
In Russia, however, the videos prompted a fierce response among Russian commentators, who urged the government to seek an international investigation.
"We are aware of the videos, and we are looking into them," Marta Hurtado, a spokeswoman for the U.N. Human Rights Office, told Reuters. "Allegations of summary executions of people hors de combat should be promptly, fully and effectively investigated, and any perpetrators held to account."
Under international law, the French term "hors de combat" refers to people who are "outside of combat" because of their surrender, being unarmed, unconscious or otherwise unable to defend themselves.
"It looks like most of them were shot in the head," Dr. Rohini Haar, a forensic expert and faculty member at the University of California at Berkeley's School of Public Health, said in an interview. "There are pools of blood. That indicates that they were just left there dead. There appears to have been no effort to pick them up or help them."
Dr. Haar noted that when they surrendered, the Russian soldiers had been lying down, apparently unarmed, with their arms outstretched or behind their heads. "They're considered hors de combat, or noncombatants — effectively prisoners of war," Dr. Haar said.
The Rome Statute, the international treaty that established the International Criminal Court, could prosecute this under several of its articles if Ukraine were a party to the treaty, Dr. Haar said, including Article 8b (vi), which says, "Killing or wounding a combatant, who, having laid down his arms or having no longer means of defense, has surrendered at discretion" is a violation of the laws of international armed conflict.
…It is absolutely clear that the killers from the Ukrainian army vilely shot Russian soldiers who were captured by them.  The goal is simple and clear – to raise the level of hatred between the Russians and Ukrainians, cause more bloodshed. This inhuman act resembles very much a well-known British slogan: "Divide and rule".
International Affairs
Marjorie Taylor Greene: "We're going to audit what's happening in Ukraine"
House Republicans critical of U.S. assistance to Ukraine during its war with Russia introduced a privileged resolution to audit the funds allocated by Congress. The resolution is being led by Rep. Marjorie Taylor Greene (photo) (R-Ga.) and backed by a group of GOP lawmakers.
The resolution, which calls for preserving administration documents and communications related to Ukraine funding distribution, speaks to other criticisms among some Republican lawmakers who support aid to Ukraine but say more oversight is needed.
The Biden administration has provided more than $20 billion in military assistance to Kyiv, as well as about $10 billion in humanitarian assistance and about $13 billion in economic assistance. President Biden has called for Congress to earmark $37.7 billion in additional funding for Ukraine.
Greene introduced the bill as a privileged resolution, meaning it will be referred to the relevant committee, where members will have 14 business days to either reject it, or approve it for a vote on the House floor.
Greene said she is prepared to reintroduce the resolution in the next Congress when Republicans hold the majority.
"I'll introduce this resolution again, but I'll also be calling for a full audit. We voted 'no' to send money over there, but we're also going to audit what's happening in Ukraine."
International Affairs
Overnight blasts near Ukraine nuclear plant are 'playing with fire!'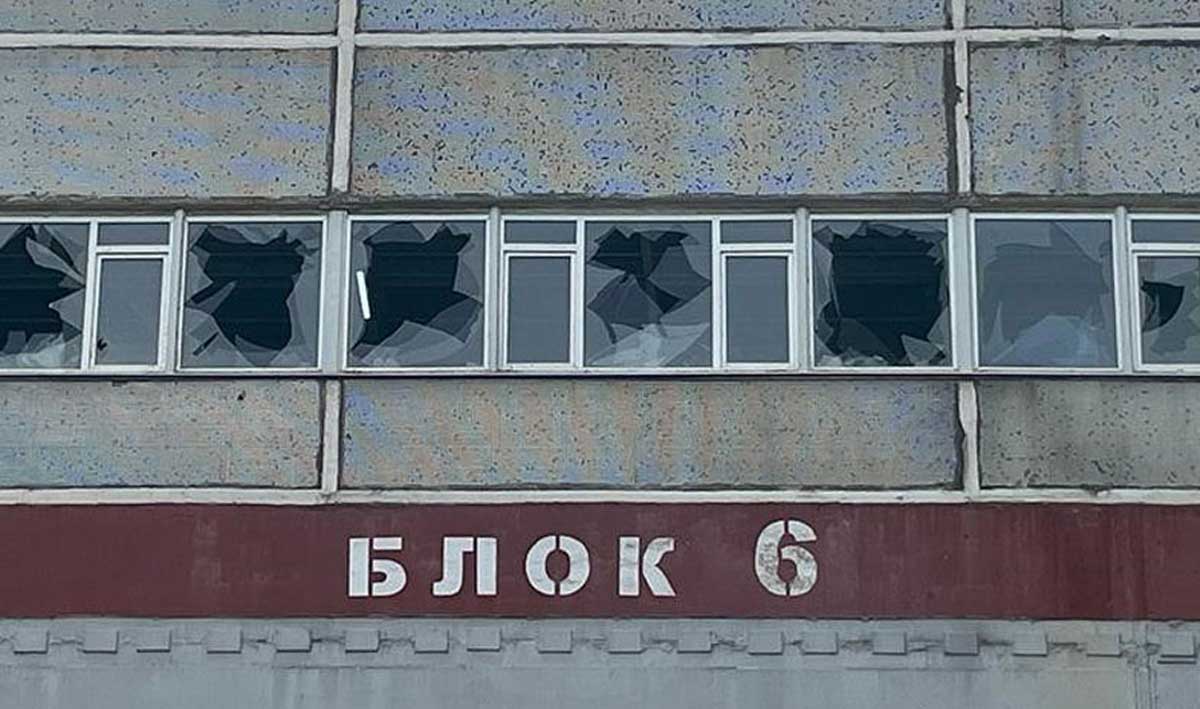 Powerful explosions shook the area of Ukraine's Zaporizhzhya Nuclear Power Plant (ZNPP), "abruptly ending a period of relative calm" at the facility, the head of the UN nuclear watchdog agency said on Sunday.In a statement issued by the International Atomic Energy Agency (IAEA), Director General Rafael Mariano Grossi said that that blasts yesterday evening and again this morning further underlined "the urgent need for measures to help prevent a nuclear accident there".
"As I have said many times before, you're playing with fire!".
Renewed shelling
In what appeared to be renewed shelling near and at the site of Europe's largest nuclear power plant, IAEA experts on the ground reported that more than a dozen blasts were heard within a short period of time in the morning local time.
The IAEA team were also able to see some of the explosions from their windows.
"The news from our team yesterday and this morning is extremely disturbing", said Mr. Grossi.
Citing information provided by plant management, the IAEA team said there had been damage to some buildings, systems, and equipment at the site, but noncritical for nuclear safety and security.
"Explosions occurred at the site of this major nuclear power plant, which is completely unacceptable", he added. "Whoever is behind this, it must stop immediately".
According to news reports, Russian and Ukrainian nuclear energy authorities each blamed the other side's forces for the strikes – triggering fears of a serious nuclear accident. So far, there have been no reports of any radiation leaks at the Russian-occupied plant.
Nuclear-free zone
The IAEA experts said that there were no reported casualties, and they are in close contact with site management.
Meanwhile as they continue to assess and relay updates on the situation, the IAEA chief renewed his urgent appeal that both sides of the conflict agree to implement a nuclear safety and security zone around the ZNPP as soon as possible.
In recent months, he has been engaging in intense consultations with Ukraine and Russia on establishing a zone – but, so far, no agreement has been reached.
"I'm not giving up until this zone has become a reality", said Mr. Grossi. "As the ongoing apparent shelling demonstrates, it is needed more than ever".
Gambling with lives
Even though there was no direct impact on key nuclear safety and security systems at the plant, the senior UN official said, "the shelling came dangerously close to them".
"We are talking metres, not kilometres. Whoever is shelling at the Zaporizhzhya Nuclear Power Plant, is taking huge risks and gambling with many people's lives".
The IAEA team of experts plan to conduct an assessment of the shelling impact on the site tomorrow.