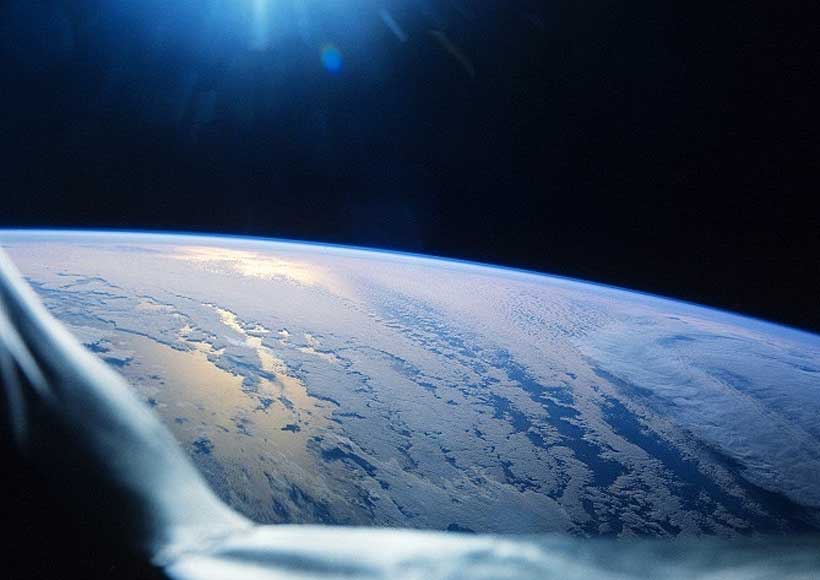 On March 27, 2019 India has tested its first ever Anti-Satellite (ASAT) missile code named as 'Mission Shakti'. India shot down one of its own Low Earth Orbit (LEO) satellite through a ballistic missile and became fourth country in the world after USA, Russia and China having the capability. ASAT weapons are the space weapons which allow a state to attack opponent space assets which disrupt communication channel. Indian ASAT test translates into New Delhi capability which can be used to destroy opponent satellites. The shooting down of its own low orbit satellite with a ground to space missile has made India a 'space power'. This technology effects Intelligence, Reconnaissance and Surveillance (IRS) system of enemy state.
India has the ambitions to enhance its space capabilities as a part of its Defence Doctrine. This ASAT test by New Delhi touches a number of important issues which endanger the contemporary security environment of South Asia and the international security. At international level it generates a debate on space policy, politics and the weaponization. International community gave different reaction on Indian ASAT test. Indian missile test raised concerns in Pakistan as its security threats mainly coming from eastern border.
Pakistan responded that 'ASAT test should have a matter of serious concern for global community, not only in terms generation of space debris but also because of its consequences for long term sustainability of peaceful space activities'. Bridenstine, administrator of NASA also condemned Indian ASAT test and said that 24 pieces out of 400 debris identified by NASA went above the apogee of International Space System (ISS) which could damage the ISS and other satellites. Russia and China also commended Indian ASAT test. Contrary, US reaction to Indian ASAT was quite supportive but they showed their reservation on debris. Pentagon's statement in favor of Indian ASAT test shows clearly that US have biased attitude towards New Delhi's developments. In general, such types of tests have negative impact on existing ISS. International rules and regulations about the space only stop a state from putting WMDs in the space. But it is a matter of concern that destruction of satellite creates debris which will ultimately affect the space system or other satellite. There should be a treaty which deals with the matter of debris.
South Asia security environment is marred with mutual hostility between two nuclear powers India and Pakistan. Owing to this enmity, both the states indulge in arms race. The action reaction spiral governs the arms race between India and Pakistan. This test will also start a new chapter of space race between two states.
The timing of the test i.e. 27th March was crucial in the context of existing tensions and aftermath of February 2019 military escalation between Pakistan and India. The crisis between two states started after 14 February Pulwama attacks in Indian occupied Kashmir (IOK) for which India blamed Pakistan. In this intense environment, the ASAT test opens up new avenue for intensification of existing clashes between the two nuclear armed neighbors. This test has strategic as well as political significance. Politically it is significant because soon after two weeks of this test, Indian general elections were going to be held. It can be said that the test was a way to strengthen BJP popularity and to gain right wing support in the elections.
Strategically, this test will not only disturb the stability of the region but also increase vulnerability which will ultimately challenge the existing deterrence stability of South Asia. Pakistan considers Indian developments a direct threat to its sovereignty; consequently this test can start a new space arms race in South Asia. Pakistan always in favor of demilitarization of space and tried to controlled arms race in South Asia. Pakistan due to economic constraints faces difficulties to maintain existing strategic balance of South Asia after Indian ongoing conventional and unconventional developments. International community especially US and West has dual standards vis-à-vis India and Pakistan. In this regard, Pakistan should further enhance its collaborations with China which is a time tested friend and strategic partner to maintain strategic stability of South Asian region.
Overcoming today's challenges for tomorrow's security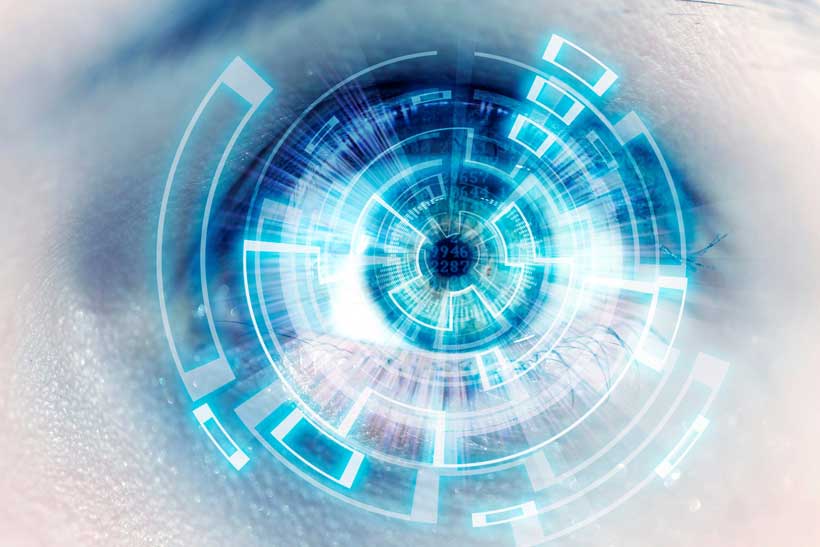 In a world where technology such as artificial intelligence and robotics is evolving rapidly, defence organisations that are steeped in bureaucracy and decades-long procurement times are finding it more difficult to keep pace and ultimately keep their citizens safe.
An aging global population is making it harder for defence forces to ensure a supply of recruits. Meanwhile, global economic power is shifting towards China and India, and isolationist policies from superpowers such as the US and the UK are rewriting diplomatic conventions.
With the world at an economic, strategic and technological inflection point, defence forces are under pressure to act now to embrace emerging technology and create flexible organsations, to ensure they don't end up planning for a form of combat that no longer exists. That is the view of PwC's Global Defence Advisory Board, in its inaugural white paper, which aims to guide governments through uncertainty and into taking bold action.
The paper, "Overcoming today's challenges for tomorrow's security," has drawn expertise from the Global Government Defence Network, which spans 32 countries, and connects defence industry teams across PwC's vast network of firms. It outlines key steps governments can take to plan effectively amid these changes.
"The future is more opaque than ever before for today's defence planners," says PwC Australia partner Terry Weber, Global Government Defence Network coordinator and the report's lead author. "One breakthrough in AI technology, or a change in political cooperation within the European Union, could trigger a radical overhaul in a nation's military plans. Yet, today's major military platforms take longer to design, build, buy, integrate and deploy than ever before. Military equipment being built now, due to become operational in a decade's time, and expected to serve decades into the future, may not be fit for purpose before it ever begins service," Weber says.
The key opportunities
To achieve the level of maturity required to prepare for the future, defence organisations should focus their efforts through three mutually-reinforcing lenses: the organisation, its partnerships, and effective capability planning.
Mature organisations are those that build agile, adaptable and reflective defence organisations, adopt a more agile and efficient approach to procurement, and focus on strategic workforce planning, all while balancing the complexity of dealing with big organisations with competing interests and multiple stakeholders.
Mature partnerships involve building deep and trusted partnerships within industry, as well as building international relationships with organisations that share common needs that will help create the flexibility crucial to adapting to changing system requirements.
Mature capability planning involves avoiding a platform replacement approach; instead of new-for-old, decision makers should assess the technology's use case first. It also includes adapting the supporting infrastructure to the changing force environment, many of which were implemented during or shortly after WWII and no longer applicable to today's needs.
In order to seize the opportunities at hand, defence organisations need to take decisive actions to begin the change process now. To achieve that, senior leaders should:
1) Assess their organisation's maturity, and socialise these outside the organisation in order to establish the priorities for change.
2) Engage with outside stakeholders. Seeking outside perspectives can help leaders look beyond their understanding and uncover new opportunities for improvement.
3) Prioritise their reform agendas, to help drive meaningful change and form a foundation for lasting success.
4) Drive the reform, achieving early wins that will allow stakeholders to see the benefit in continuing until a high level of maturity is reached consistently across the organisation.
Is this the end of NATO-era?
Money is a very powerful tool, which can easily ruin relations. Different views on money spending can ruin even good relations between countries in such huge and powerful organization as NATO. It should be noted that European defence spending will surpass $300 billion a year by 2021, according to new research from Jane's by IHS Markit.

Defense expenditure is a highly sensitive topic in the region. U.S. President Donald Trump has repeatedly criticized NATO member countries in Europe for not respecting a rule that says 2% of GDP should be spent on defence.
At a NATO summit in 2017, Trump ramped up that pressure by noting the U.S. had allocated more cash to defense than all the other NATO countries combined.

The U.S., as the leader of the Alliance, keeps close eye on those of them who try to oppose the need to rapid increase on defence spending.
In particular, this month Germany displeased the U.S. by a conflict that erupted between Finance Minister Olaf Scholz of the Social Democrats (SPD) and Defense Minister Annegret Kramp-Karrenbauer, chair of Chancellor Angela Merkel's Christian Democrats (CDU).

The finance minister insisted that an increase in the defense budget to 2 percent of gross domestic product, as NATO member states have pledged to do, not be anchored in the coalition government's midterm assessment. The discord between the two apparently grew so heated that the Chancellery had to step in. President of France also shocked the NATO supporters when said about "the death of NATO brains".
Judging by opinion polls, many residents of the European countries, including the Baltic States, consider military expenditures of this size unnecessary and dangerous.

The authorities of the Baltic States, in contrary, strive to increase defence spending. But the reason why the Baltic States support US requirements is their active cooperation with the U.S. The dependence on the U.S. is so high that they simply can not oppose U.S. initiatives. Though even 2 percent of gross domestic product on defence is a heavy burden for the Baltics' economy.

Within the EU, the Baltic States and Poland are considered close U.S. partners and are doing everything to really benefit the United States, no matter how the EU looks at it. These are the main reasons why the Baltic countries support a requirement that they themselves are not able to fulfill.

Latvian journalist Māris Krautmanis in his article in Neatkarīgā Rīta Avīze discussing the adoption of the budget for next year, writes that there is no money for the promised salary increase for doctors and teachers. Krautmanis finds an explanation for why this is happening. "The tremendous sums from the state budget eat up defence spending so that NATO generals do not reproach that Latvia spends little. This is a taboo topic at all, it is not even discussed," the author writes.

Another Latvian journalist Juris Lorencs writes in Latvijas Avīze about disturbing trends in world politics for Latvia and about what position should be taken in Latvia.
He writes about slogans which sound louder and louder: "Our home, our country comes first!" He thought they weaken both NATO and the EU. He also calls the U.S. unpredictable in its political behaviour.

Misunderstanding of the role and amount of financing could lead to the NATO destruction on the inside. At least there are two reasons for the collapse of the NATO: the U.S. can stop its financing or European member states such as Germany and France will decide to quit the organization themselves in favor to strengthening defence in the framework of European Union. Let's see…
As Kashmir simmers the IOR too stands as a potential Nuclear Flashpoint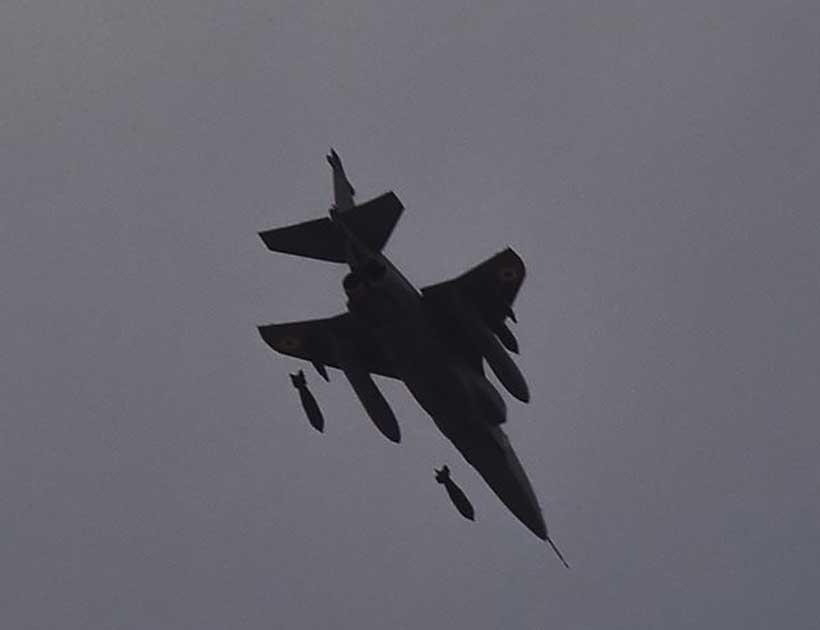 This year has seen tensions between Nuclear armed Pakistan and India reach unprecedented levels with both countries flirting with a dangerous escalation spiral. February's aerial engagement between the two countries' air forces, sustained exchanges of small arms and artillery fire over the LOC, as well as the ongoing curfew and communications blackout (now in its 100th day) have all left many to contemplate the long-term consequences of these altercations on the stability and overall security of the entire South Asian region.
These include consequences leading to as far as the Indian Ocean Region, which despite being more than 1300kms away from the LOC remains witness to a series of dangerous developments, especially within context of the current scenario. For instance, India's recently planned test of its K4 Submarine Launched Ballistic Missile (SLBM) represents a key part of India's long-held desires of developing a robust second-strike capability. While the test itself is meant to signal a major tipping point within the overall strategic balance of the region, the worsening situation in Kashmir carries the risk of unnecessarily heightening tensions at a time when the regional situation is already quite complex. This is largely because the K4 with its purported range of 3500 kms is capable of targeting most of mainland China in addition to Pakistan from the relatively safer distance of India's coastal waters. Its value as a strategic deterrent is evident from its planned deployment on India's nascent fleet of nuclear-powered ballistic missile submarines (SSBNs). These include the INS Arihant and the recently commissioned INS Arighant for which the K4 has been designed to spec. With the Indian navy planning to induct even more SSBNS over the next decade, there are soon likely to be dozens of K4 missiles deployed on these subs, which themselves are likely to remain scattered across the IOR.
While the planned deployment of these missiles was to supposedly herald India's coming of age as a major global power, the current context in which these actions are being taken presents a troubling scenario. Particularly keeping in mind the apparent shifts in India's nuclear doctrinal and policy framework, the very thought of such nuclear weapons being readily deployed across the Indian Ocean represents a major cause for concern the world over. Unlike India's land-based nuclear arsenal where its nuclear warheads are largely demated from the several delivery systems available to its military, India's sea based nuclear arsenal is likely to be deployed at a much more heightened state of alert. As a result, it is also likely to be subject to an altered or more sophisticated command and control structure which in itself requires seamless communications not only between the Indian state and military but also within the many arms of the Indian military itself. Such integration is further conditional on India acquiring highly robust intelligence, surveillance and reconnaissance (ISR) capabilities that leave absolutely no margin for error considering the immense risks at stake in one of the world's most volatile regions. Add to that the Indian government's now institutionalized approach to nuclear brinkmanship and its steady revocation of its 'No First Use' policy, there exists a highly dangerous mix of hubris and recklessness where the entire human race risks being annihilated from even the smallest of missteps.
While some may argue that India is still quite a few years away from deploying a notable fleet of SSBNs armed with its K4 SLBMs, the nuclear weapons already deployed by the Indian Navy already pose quite serious challenges to regional stability. In addition to the K4 which is still under testing, India has equipped several of its surface and sub-surface platforms with a number of other nuclear capable missiles such as the Dhanush and the K-15 Sagarika SLMBs. Considering their relatively short ranges (the Dhanush has a target range of 350kms, while the K-15's range is around 750-800 kms) these weapons are unlikely to be able provide an adequate second-strike deterrent. However, being mostly Pakistan specific, they still contribute immensely to converting the entire Indian Ocean Region to a nuclear flashpoint in addition to the LOC.
In fact, considering the direction in which India's military thinking has evolved over the last decade, the IOR's potential as a nuclear flashpoint is arguably even greater than that of the LOC. The sea's vastness, lack of terrestrial boundaries and potential lack of collateral damage makes a nuclear detonation in the IOR all the more likely. This can range from a non-targeted nuclear detonation as a mere show of force to a tactical nuclear strike on a specific naval platform and its crew in a bid to achieve escalation dominance early on in a conflict. As has often been the case with Indian military thinking, such a scenario can arise from a gross overestimation of its capabilities. Derived from its conventional military superiority(which is already more manifest at sea), such conditions make for an attractive option for India to conduct a limited war against Pakistan at sea.
However, considering how both the Indian and Pakistani navies have opted to commingle conventional and nuclear weapons across a large section of their naval platforms, the risks of any conventional engagement escalating to the use of nuclear weapons remain unacceptably high. As such, even thinking that escalation from a small engagement or skirmish at sea can be managed by either side is downright illusory at best. Yet, based on the Indian state's most recent actions and statements, whether the hubris coming out of India's leaders extends to the manic delusions of a winnable nuclear war is unnervingly open to question.
One hopes that the world never has to contemplate, let alone face, the consequences of such an appalling possibility.