ADB Releases Annual Report, Financial Results for 2018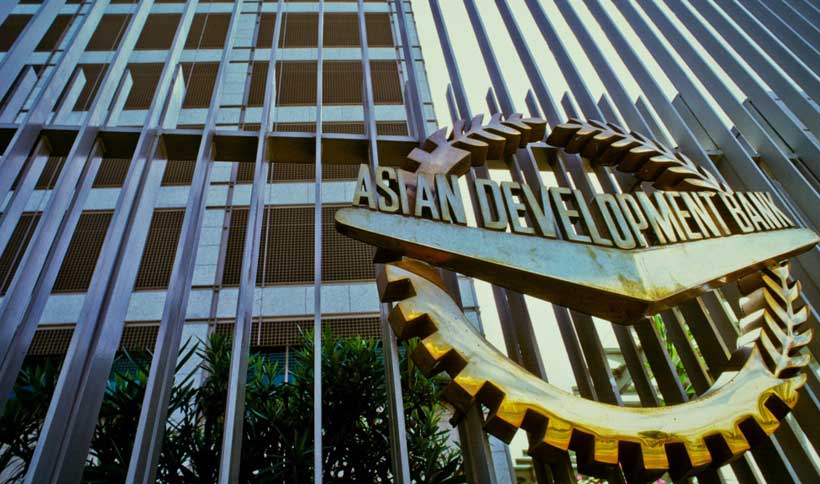 The Asian Development Bank (ADB) released its Annual Report for 2018 today. The report presents ADB's important operational and organizational milestones over the past year, including key numbers and data of ADB operations, activities, and financial results.
It also focuses on the adoption of ADB's new long-term corporate strategy, Strategy 2030, approved in July 2018, and highlights the strategic transition in progress across all aspects of ADB's operations and organization.
The demand for ADB assistance continued to grow in 2018. New commitments included $21.6 billion in loans, grants, and investments from ADB's own resources, exceeding the target of $19.71 billion and up 10% from 2017.
Private sector operations reached $3.14 billion, a 37% increase from 2017, which is 14.5% of ADB's overall commitment. The result reflected ADB's long-term strategy to increase support for private enterprise, especially in new markets and sectors, to create more high-quality jobs and to mobilize private financial resource for development.
ADB also successfully mobilized $14 billion in cofinancing from bilateral and multilateral agencies and other financing partners, including $7.17 billion in cofinancing from ADB's private sector operations. The increase in cofinancing saw total new commitments reach $35.82 billion in 2018, a 13% increase over 2017, reflecting the importance of partnerships in addressing Asia and the Pacific's continuously growing development needs.
Disbursements, a key indicator for successful project implementation, also improved, rising to $14.19 billion in 2018, an increase of 24% from 2017.
In his message to stakeholders in the report, ADB President Mr. Takehiko Nakao said that Strategy 2030 had energized ADB and positioned the Manila-based lender well to help countries in Asia and the Pacific cope with the challenges and opportunities that lie ahead.
"As our region continues to develop and transform, so too must ADB," said Mr. Nakao. "Strategy 2030 provides us with a clear roadmap to meet the needs of our developing member countries (DMCs) and guide our operations for the next decade. We set out clear corporate targets to significantly increase operations, to build climate and disaster resilience, address gender equality, and mobilize long-term private financing."
ADB continued to deliver on its climate commitments in 2018 with $3.6 billion in financing approved. ADB is on target to double its annual climate financing to $6 billion in approvals by 2020.
ADB also made significant progress in designing projects with a gender focus. In 2018, 47% of ADB's support, on a three-year-average term, included elements that directly improved the lives of women and girls in the region.
The report also records ADB's successful efforts to strengthen its role as a leading provider of development knowledge and expertise to DMCs seeking support to implement policies, programs, and projects that utilize international best practices and learnings.
Internally, ADB continued to implement initiatives to improve operational efficiency and business processes. The report describes key areas of reform that support Strategy 2030, including information technology reforms to modernize ADB's systems and infrastructure.
In 2018, to complement its print and online editions, ADB produced a new format of the Annual Report that is optimized for smart devices and screens. The new format includes rich multimedia content and enables standard touchscreen features such as swipe, tap, and scroll.
GCC returns to growth amid high oil prices and strong responses to COVID-19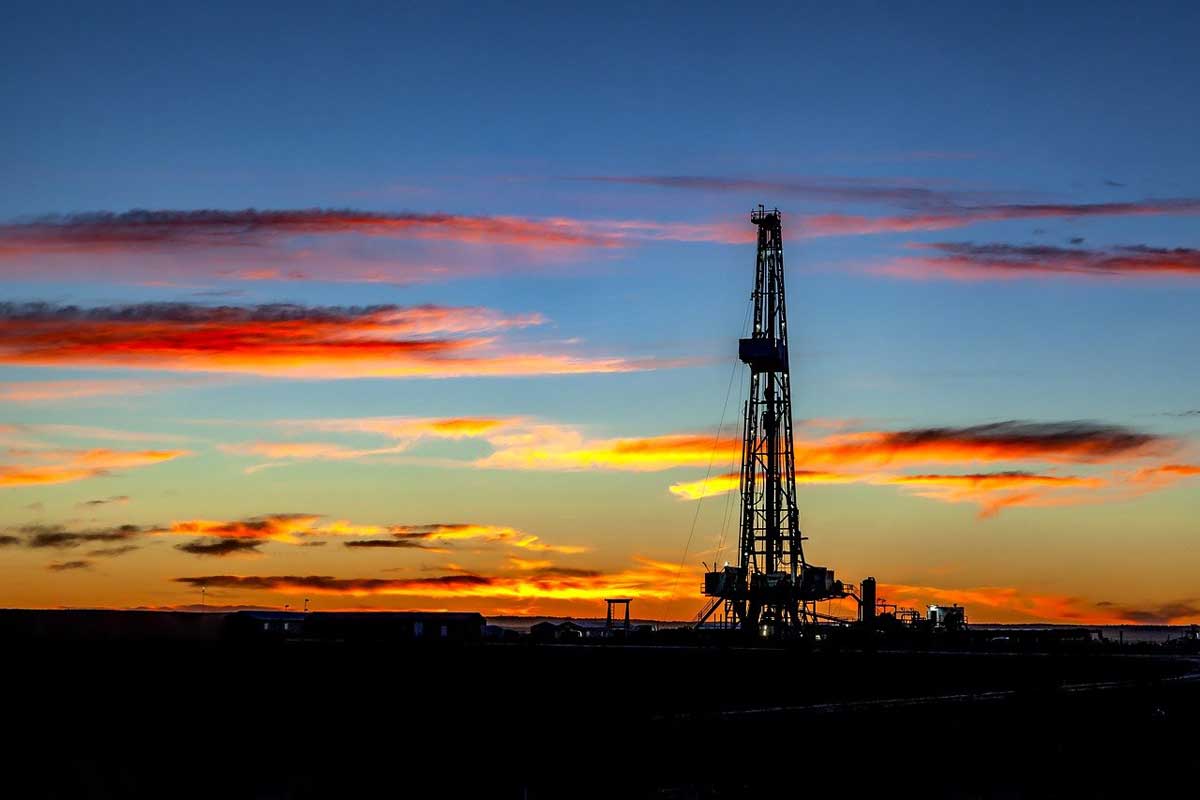 Gulf Cooperation Council (GCC) economies are expected to return to an aggregate growth rate of 2.6% in 2021, according to the latest issue of the World Bank Gulf Economic Update (GEU), "Seizing the Opportunity for a Sustainable Recovery." The six-member GCC is composed of the United Arab Emirates, Saudi Arabia, Qatar, Oman, Kuwait, and Bahrain.
Their robust recovery, which is due to stronger oil prices and the growth of non-oil sectors, will accelerate into 2022 as OPEC+-mandated oil production cuts are phased out and higher oil prices improve business sentiment and attract additional investment. These favorable oil market conditions have shrunk fiscal and external imbalances as export earnings recover. However, the outlook in the medium-term is subject to risks from slower global recovery, renewed coronavirus outbreaks, and oil sector volatility.
The World Bank's latest GEU report focuses on addressing the wage bill in the GCC—the amount of government spending devoted to the salaries and benefits of state employees. Well-paid, public sector jobs are part of the region's social contract, as well the free health care, education, social security benefits, and subsidized housing and utilities which citizens are often also offered.
"With high population growth and limited options in the private sector, the wage bill has become unsustainable in some GCC countries, as it is a large part of government spending and of the economy overall," said Issam Abousleiman, World Bank Regional Director for the GCC. "Given their improved fiscal situation, this is an opportune time for GCC governments to accelerate their reforms agenda and reach the goals they set for themselves."
According to the report, the average GCC wage bill over the past two decades has exceeded the Organisation for Economic Co-operation and Development (OECD) average, except in Qatar and the UAE. Many GCC countries have public sectors that are well within OECD norms size-wise, in terms of the numbers of employees. However, public servants are paid a wage premium of between 50–100%, which results in a high wage bill relative to the countries' total spending and GDP.
Despite the oil price crash, spending on the wage bill and the numbers of people employed in the public sector have both risen inexorably upwards. Kuwait's 2022 budget allocated KWD 12.6bn (about US$42bn) for salaries and benefits, or 55% of its total expenditure. Other countries in the GCC are in a similar position: Oman's wage bill has doubled in the past decade despite efforts to cap its growth. Saudi Arabia's allowances for civil servants rose from SAR 44bn in 2016 to SAR 148bn in 2019 and now form more than a third of the government's total wage bill.
These high wage bills are adding excessive pressure to GCC budgets, especially in countries with fewer resources and limited fiscal buffers. In consequence, most are either introducing or expanding their tax bases, trimming back benefits, and exploring early retirement options for some staff. Rather than providing a prescriptive solution in their report, World Bank economists highlight some of the options adopted by other countries and suggest GCC countries reach consensus among stakeholders before moving forward.
New Project to Support the Emergence of a Digital Economy in Djibouti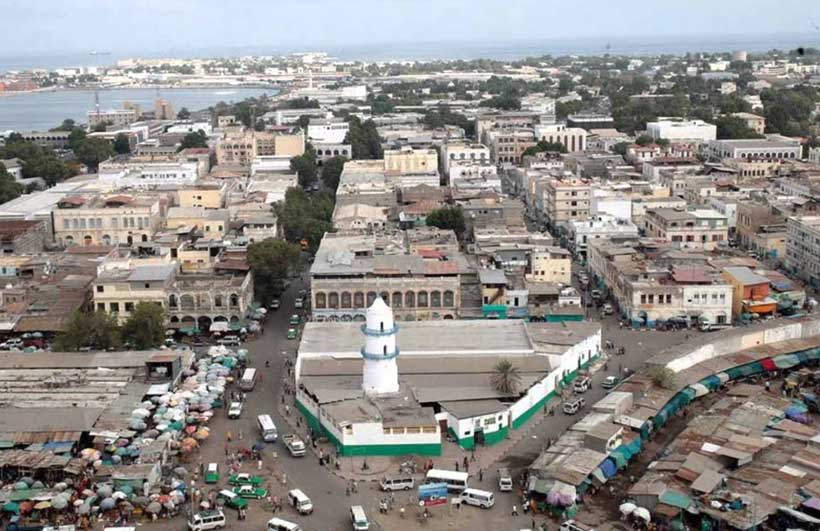 The World Bank today approved a US$10 million credit from the International Development Association (IDA), the World Bank's program for the poorest countries, in support of Djibouti's efforts to accelerate the digital transformation and build a more inclusive digital economy.
While Djibouti has made significant inroads in becoming a digital hub in regional connectivity and data markets, many Djiboutians do not fully benefit from the country's connectivity infrastructure. The new Digital Foundations Project aims to ensure that more citizens and businesses have access to quality and affordable internet by developing an enabling environment for the gradual introduction of competition and private-sector investment in information and communication technology (ICT), and by fostering the uptake of digital skills and services. The project is aligned with the new Country Partnership Framework and Djibouti's Vision 2035, which recognize the role of ICT in economic growth.
"Accelerating digital transformation in Djibouti is an urgent necessity for post-COVID-19 recovery," said Ilyas Moussa Dawaleh, Djibouti's Minister of Economy and Finance in charge of Industry. "Stimulating economic growth, innovation and job creation through technology is an opportunity that will benefit present and future generations."
The new financing will strengthen the capacity of the public sector, specifically the Ministry of Communication, with responsibility for Posts and Telecommunications, the Delegate Ministry in charge of Digital Economy and Innovation and the Multi-sectoral Regulatory Authority of Djibouti, to promote digital economy and market competition. It will provide support to micro, small and medium enterprises (MSMEs), while boosting Djibouti's resilience to external shocks, including disaster response and climate monitoring.
"COVID-19 has highlighted the importance of digital technologies," said Boubacar-Sid Barry, World Bank Resident Representative in Djibouti. "With this new project, the Bank supports Djibouti in its efforts to address vulnerabilities and create a favorable environment for the development of an inclusive and safe digital economy."
The project will also support the development of digital skills programs for entrepreneurs and the integration of basic digital skills into school and university curricula. It is anticipated that the project will benefit all segments of Djibouti's economy and society, including the public and private sectors, women, youth and underserved rural populations. Citizen engagement will be an essential component of the program.
According to Eric Dunand and Tim Kelly, co-Task Team Leaders, "The project will help Djibouti to harness its digital potential. A high-performing digital economy in Djibouti, based on a well-developed ICT sector, will have many benefits. Wider use of digital technologies will help the government improve service delivery, offer youth more job opportunities, and entrepreneurs, more business prospects in diversified economic sectors."
The World Bank's portfolio in Djibouti consists of 14 projects totaling US$258 million in financing from IDA. The portfolio is focused on education, health, social safety nets, energy, rural community development, urban poverty reduction, the modernization of public administration, governance, and private sector development with an emphasis on women and youth.
Saint Lucia Builds Investment Reference Guide to Boost Sustainable Development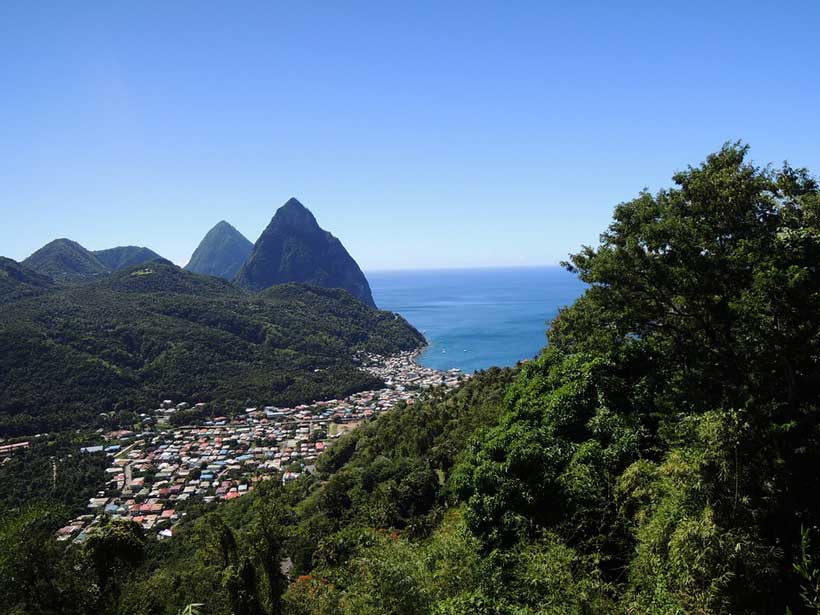 In partnership with the Government of Saint Lucia, the World Economic Forum is launching the Country Financing Roadmap for the SDGs. It aims to help Saint Lucia unlock sources of funding, remove investment bottlenecks and develop a more coordinated approach for financing projects that are environmentally friendly or can help people develop new skills.
The Country Financing Roadmap for Saint Lucia provides an overview of priority initiatives for leaders to assess and action project work – potentially saving money and helping to identify synergies across funding areas.
For example, the initiative brought together reskilling programmes with $12 million in total budget that can support the country's economic recovery efforts – potentially supercharging efforts. These include a collaboration between the European Commission and Forte, to help 500–600 people develop skills related to hospitality, digital skills and green or blue economy by the end of 2022, at no upfront cost to the government.
Another project, the Caribbean Climate-Smart Fund initiative by the Rocky Mountain Institute (RMI) and Lion's Head Global Partners (LHGP), is working towards mobilising both private and below market rate capital to finance a $80 million project pipeline dedicated to renewable energy in Saint Lucia.
"Finding viable solutions in the short, medium and long term to the myriad challenges that plague small island developing states (SIDS) like Saint Lucia is critical to safeguarding and putting the needs of our people first while achieving meaningful post-COVID socioeconomic recovery and implementing the Sustainable Development Goals," said Wayne Girard, Minister in the Ministry of Finance, Economic Development and the Youth Economy, Government of Saint Lucia. "The CFR not only presents Saint Lucia with actionable options to unlock some of the financing and investment bottlenecks that limit sustainable development, it also presents a useful mechanism for replication across other SIDS in the Caribbean region. Saint Lucia is committed to continuing its work with the Sustainable Development Investment Partnership (SDIP), to advance a regional approach to driving our collective capacities to build back better."
"Saint Lucia has demonstrated its commitment to meeting the SDGs by embarking on several important initiatives, with some of the most important focusing on financing targets," said Sean de Cleene, Member of the Executive Committee of the World Economic Forum. "We hope that this CFR initiative will create opportunities for Saint Lucia and other countries to fast track similar impact projects."
The CFR is a country-led initiative in collaboration with the Sustainable Development Investment Partnership (SDIP) and a joint initiative of the World Economic Forum and the Organisation for Economic Co-operation and Development (OECD). Its goal is drive economic recovery and achieve the Sustainable Development Goals by presenting viable solutions that address barriers to investment and attract greater sources of capital.
As a small island nation, Saint Lucia is vulnerable to economic shifts and continues to expand recovery efforts due to the consequences of the COVID-19 pandemic, which pushed the country to an 86.5% debt-to-GDP ratio for 2020. In 2019, tourism accounted for 80% of the nation's labour market which faced a reduction in jobs from 63,400 in 2019 to 41,600 in 2020 as a result of the crisis, according to the World Travel and Tourism Council. Barriers to sustainable growth also hinge on the population's dependence on fossil fuels which, through a successful transition to renewable energy, could increase self-sufficiency, equity, and environmental sustainability.
Alongside the CFR, the government in collaboration with the United Nations Office for Project Services (UNOPS) and the University of Oxford launched the Saint Lucia National Infrastructure Financing Strategy developed using the Sustainable Infrastructure Financing Tool (SIFT), which complements the CFR and further explores the opportunities for sustainable infrastructure financing in the country.
The Sustainable Development Investment Partnership plans to continue its support to the Government of Saint Lucia and regional organisations in hosting a series of discussions on reskilling and renewable energy solutions with over the next six months.