Fire at Notre-Dame: UNESCO stands by France to safeguard and rehabilitate this historic heritage
"We are all heartbroken," said UNESCO Director-General Audrey Azoulay in front of the devastating fire that ravaged the historic Cathedral of Notre-Dame of Paris last night. The Cathedral is part of the World Heritage site of "Paris, Banks of the Seine" inscribed on the World Heritage List in 1991. The site includes bridges, quays and the banks of the River Seine, along the historical part of its course, between the Sully and Iéna bridges, the Ile de la Cité and the Ile St Louis.
"Notre Dame represents a historically, architecturally, and spiritually, outstanding universal heritage. It is also a monument of literary heritage, a place that is unique in our collective imagination. Heritage of the French but also of humanity as a whole. This drama reminds us of the power of heritage that connects us to one another. We are receiving messages of support from all over the world," said Ms Azoulay, who immediately went to the site with the French authorities.
The Cathedral is considered to be the finest example of French Gothic architecture, with an innovative use of rib vaults and buttresses, stained glass rosettes and sculpted ornaments. Construction of the church began in 1160 and continued over a century.
The Director-General also announced that a rapid damage assessment would be carried out as soon as possible. "UNESCO stands by France in safeguarding and rehabilitating this invaluable heritage," she said. "We are already in contact with experts and ready to send an emergency mission to assess the damage, preserve what can be preserved and plan short and medium-term measures," Ms Azoulay said.
The assessment will be carried out with the authorities concerned, including national and local authorities, site management and Church authorities, in order to develop a plan of action, avoid further deterioration of the site and recover as many original elements as possible. UNESCO will then accompany and support the authorities in their rehabilitation.
Financing to Support Reforms for Inclusive Growth and Development
The World Bank approved the second in a series of three single-tranche Inclusive Growth Development Policy Operations (IGDPO) to support key reforms for enabling inclusive growth in Liberia. The financing, amounting to $40 million, comes in the form of an International Development Association (IDA) concessional credit of $20 million and an IDA grant of $20 million to be disbursed as budget support. The underlying reforms being supported seek to remove distortions in selected sectors, strengthen public sector transparency, and promote economic and social inclusion.
"The continued implementation of critical policy reforms in sectors such as energy and agriculture helps create a conducive environment for transformative investments being made in these sectors by the Government, with support from development partners," said Dr. Khwima Nthara, World Bank Liberia Country Manager.
Building on reforms supported under the first reform program approved last year, the key reforms under this second program are expected to help increase agriculture productivity by promoting farmers' access to certified seeds; reduce power theft and commercial losses at the Liberia Electricity Corporation (LEC) by making electricity affordable for the small consumers with the reduction in electricity tariffs for poor households from $0.385/kWh to $0.22/kWh in May 2021; streamline and increase the transparency of tax waivers and in turn, improve revenues to enhance the provision of public services, especially for poor households; strengthen the oversight and transparency of State-owned Enterprises (SOEs); promote financial inclusion through the amendment of the Payments Act and introduction of digital credit; and finally, create an efficient, transparent and sustainable Social Safety Net System.
"Strengthening Domestic Revenue Mobilization, through reduction of duty waivers and tax holidays, is critical to expanding fiscal space for increased public investment that is domestically financed," said Mamadou Ndione, World Bank Senior Economist and Task Team Leader of the IGDPO program.
The reform programs being supported are aligned with the Liberia's Pro-poor Agenda for Prosperity and Development and the World Bank's Country Partnership Framework.
Suicide remains one of the leading causes of death worldwide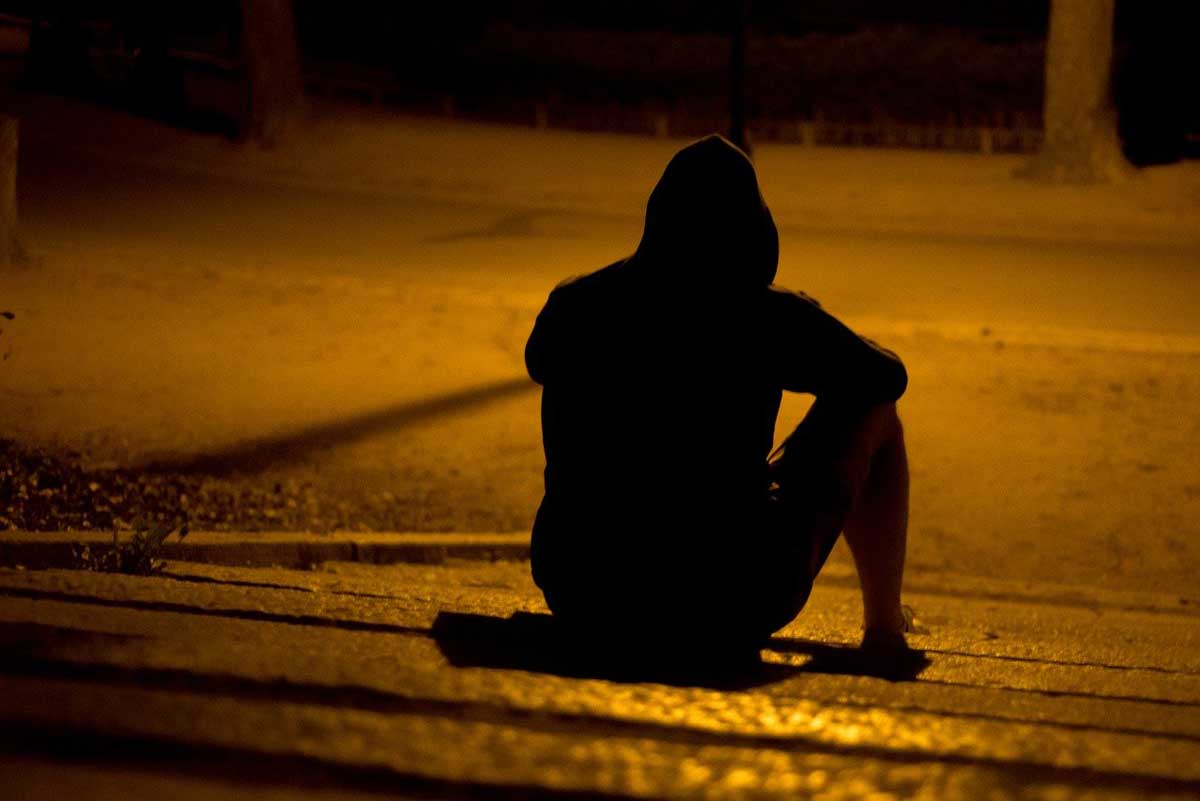 New research published by the UN health agency on Thursday revealed that suicide remains one of the leading causes of death worldwide – taking more lives each year than HIV, malaria, breast cancer, war and homicide.
Based on its estimates that more than 700,000 people, or one-in-100, died by suicide in 2019, the World Health Organization (WHO) produced new LIVE LIFE guidelines to help countries reduce that rate by a third, no later than 2030.
"We cannot – and must not – ignore suicide", said WHO chief Tedros Adhanom Ghebreyesus.
COVID pressure
From job loss to financial stress and social isolation, the many risk factors triggered by the COVID-19 pandemic make suicide prevention "even more important now", said the top WHO official.
The WHO guidance "provides a clear path for stepping up suicide prevention efforts", he added.
Suicide breakdown
Among young people aged 15-29, suicide was the fourth leading cause of death after road injury, tuberculosis and interpersonal violence, according to the study: Suicide worldwide in 2019.
While rates varied between countries, regions and gender, the analysis shows that more than twice as many men kill themselves, than women.
Those rates are generally greater in high-income countries, while the highest suicide rates for women were found in lower middle-income countries.
Per 100,000 people, the 2019 global average of suicide rates stood at 9.0, while that number jumped to 11.2 in the WHO Africa region; 10.5 in Europe; and 10.2 in Southeast Asia. At 6.4, the Eastern Mediterranean region had the lowest rate.
"Each one is a tragedy", said the WHO chief.
While the report showed a global suicide drop of 36 per cent between 2000 and 2019, the Americas Region witnessed a 17 per cent surge.
WHO said, "a significant acceleration" in suicide reduction is needed to meet the Sustainable Development Goal (SDG) target by 2030.
Interventions
WHO's guidance to suicide prevention, zeros in on four strategies: limiting access to the means of suicide; educating the media on responsible suicide reporting; fostering socio-emotional life skills in adolescents; and early identification, assessment, management and follow-up of those with suicidal thoughts and behaviour.
The guidance highlights that in the social media age, media reports can prompt copycat suicides, especially when surrounding a celebrity. It calls for suicide coverage to be counteracted with articles highlighting successful recovery from mental health challenges or suicidal thoughts. It also recommends working with social media companies to increase awareness and remove harmful content.
Since half of all mental health conditions appear before children reach 14, adolescence is a critical period, according to WHO, which encourages anti-bullying programmes, support services and clear protocols for people working in schools when suicide risk is identified.
Prevent heartbreak
A previous suicide attempt is one of the most important risk factors for a future suicide, said the UN health agency.
Healthcare workers should be trained in early identification, assessment, management and follow-up and crisis services should also be available to individuals in acute distress, according to the guidance.
"A comprehensive national suicide prevention strategy should be the ultimate goal for all Governments", said Alexandra Fleischmann, WHO suicide prevention expert, adding that "LIVE LIFE interventions can save lives and prevent the heartbreak that follows for those left behind".
World Bank Supports Recovery and Resilience of Rwanda's COVID-19-Affected Businesses
The World Bank Group today approved $150 million from the International Development Association (IDA)* to help the Government of Rwanda increase access to finance and to support recovery and resilience of businesses affected by the COVID-19 pandemic.
The Access to Finance for Recovery and Resilience (AFIRR) Project also benefits from $25 million in IDA grants, as well as an additional $7.5 million grant from the Global Risk Financing Facility (GRiF), to help enhance business' access to finance.
"This project is an important contribution to the government's post-COVID Economic Recovery Plan, promoting investment in priority growth sectors, supporting jobs and reinforcing Rwanda's financial system's crisis preparedness." said Rolande Pryce, World Bank Country M anager. "The AFIRR project provides significant resources to help further capitalize the Economic Recovery Fund coupled with enhanced support programs to improve firms' capacity and remove barriers to access to finance. It provides a suite of instruments that strengthen the existing recovery ecosystem ranging from financial instruments to adjustment mechanisms that include innovative risk mitigation solutions."
The project will provide financing targeting affected businesses to facilitate refinancing of existing debt obligations, provide working capital, and support investments for business adaptation and growth through the provision of longer-term sources of finance. This will be complemented by risk sharing instruments, including a partial credit guarantee scheme and a bridge loan and insurance facility, to increase access to finance for underserved segments, such as micro, small and medium sized enterprises (MSMEs). In addition, the project will provide targeted technical assistance to firms, participating financial institutions, and government implementing agencies, to address existing constraints for increasing uptake of the Economic Recovery Fund.
"Interventions under the project will help businesses to continue to operate and adapt to the post-COVID-19 environment. They will also provide a lifeline to firms in growth-potential sectors that find it difficult to access financing from financial institutions; this will contribute to preserving jobs and mitigating loss of otherwise productive firms that can help drive economic recovery" said Brice Gakombe, World Bank Financial Sector Specialist, and Task Team Leader of the project.
In addition to providing financing, the AFIRR project will bolster the capacity of key government and private sector stakeholders on the technical aspects of the financing and risk-sharing instruments, as well as disaster risk financing principles. As women were hardest hit by the COVID-19 (coronavirus) pandemic, the project focuses on increasing the share of women-inclusive enterprises able to access financing under the liquidity and financing facility and through targeted training to address gender specific constraints for MSMEs as well as improve outreach in underserved segments.
The AFIRR project will be co-financed in the amount of $100 million by the Asian Infrastructure Investment Bank (AIIB), of which Rwanda is a non-regional member. It is AIIB's first investment in Rwanda.