World Bank, Government of Korea Join Forces to Support Achievement of SDGs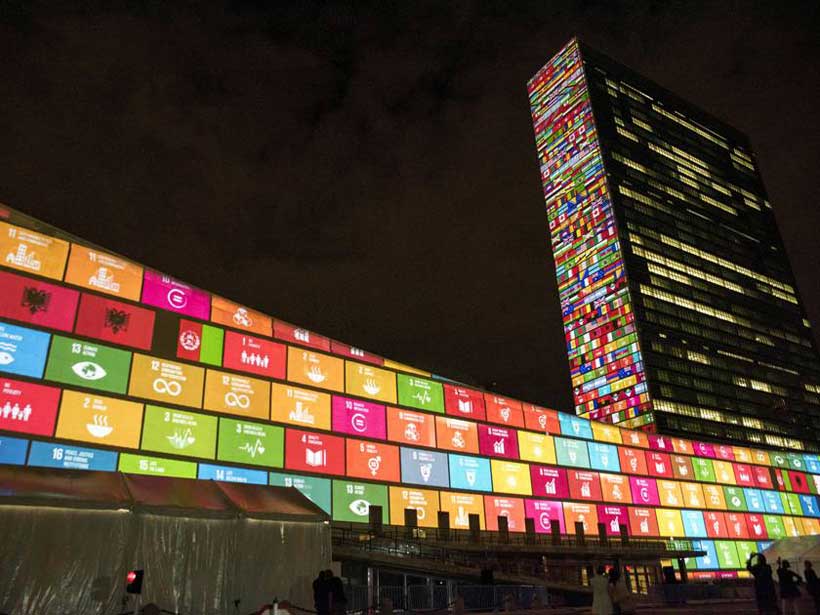 The Government of Korea (GoK) and World Bank Group (WBG) today announced a $900,000 contribution from the GoK to the recently launched WBG Partnership Fund for the Sustainable Development Goals (SDG Fund). The funding will support the SDG Acceleration Toolbox to help WBG member countries achieve an inclusive and sustainable development path toward the SDGs.
The SDG Acceleration Toolbox will focus on the following countries: Kazakhstan, Vietnam, and Egypt. A comprehensive country development diagnostic combined with an in-depth thematic and sector-focused assessment of policies and institutions, the SDG Acceleration Toolbox will strengthen countries' ability to implement the 2030 Agenda and attain the SDGs.
The activity will be conducted in partnership with the Government of Korea and the Institute for Global Engagement and Empowerment (IGEE) Ban Ki-moon Center for Sustainable Development at Yonsei University. The Government of Korea is the second donor to join the SDG Fund after Sweden, which helped launch the SDG Fund with an initial contribution of $7 million.
"The SDGs are a comprehensive vision and a daunting challenge for countries. The Government of Korea is pleased to partner with the World Bank Group to develop innovative approaches that help WBG client countries achieve the SDGs" said Chang Huh, Director General, GoK Ministry of Economy and Finance.
"We are very pleased to launch the SDG Accelerator Toolbox with the Government of Korea and the Ban Ki-moon Center for Sustainable Development," said WBG Senior Vice President Mahmoud Mohieldin. "This is an excellent collaboration between the World Bank Group, Government of Korea, and our client countries, and it is aligned with WBG SDG Fund objectives in promoting partnerships under SDG 17."
Established in October 2018, the multi-donor WBG SDG Fund provides financing to strategic and high-impact initiatives that can help countries strengthen implementation of the global goals. It focuses on capacity building, quality data, knowledge generation, and institutional strengthening for the achievement of the SDGs. Since its launch, the WBG SDG Fund has financed 15 activities led by World Bank Group teams, in many cases in partnership with the UN, private sector, academia, and other development partners.
Activities cover a broad range of sectors including, for example, supporting sustainable energy (SDG7) and climate change (SDG13) through the provision of renewable energy in emerging markets, enabling access to credit for marginalized groups, creating decent work (SDG8), promoting gender equality (SDG5), strengthening welfare analysis frameworks and tools for inclusive growth (SDG8), and reducing inequalities (SDG10).
A New Boost for Fiscal Federalism in Nepal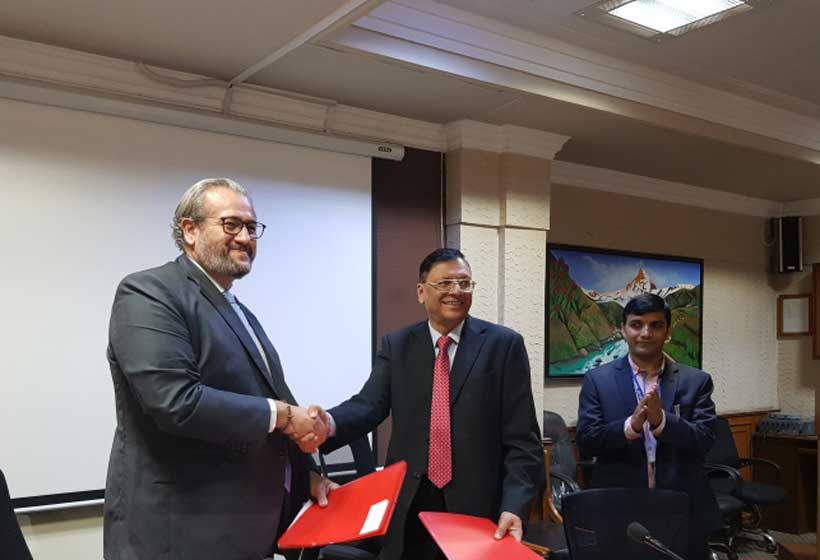 The World Bank has renewed support to the Government of Nepal to strengthen the country's efforts towards fiscal federalism and improving public financial management under the Second Programmatic Fiscal and Public Financial Management Development Policy Credit Project. The $100 million project is geared towards the accomplishment of reform actions coordinated by the Ministry of Finance which was built on reforms supported under the first Development Policy Credit project. The agreement was signed today at the Ministry of Finance by Secretary, Lal Shanker Ghimire and the World Bank Country Manager for Nepal, Faris H. Hadad-Zervos.
"We are thankful for the support of the World Bank and development partners in the ongoing and dynamic process of federalism in Nepal," stated Secretary Lal Shanker Ghimire. "Coordination and capacity are one of the primary pillars for the success of Nepal's three-tier government and it is important we build accountability with responsibility in our pursuance of the country's development objectives."
This project supports reforms to advance Nepal's federalism agenda, under two pillars. The first pillar supports measures to establish fiscal federalism through various legislations, policies and regulations. An umbrella legislation, enacted at the federal level, will guide budget execution and improve the accounting and financial reporting framework, and will form the basis of model laws to be adopted by local governments, to govern their budget processes.
The second pillar supports reforms to strengthen the policy framework for public financial management at the subnational levels. This will be achieved through legislation and regulations that govern the budget cycle and promotes transparency and accountability to citizens, guides preparation of the Medium-Term Expenditure Framework, strengthens expenditure control, and supports the development of a revenue collection system. These reforms also include gender responsive budgeting, and measures to address Nepal's vulnerability to climatic shocks and improve disaster risk management.
"Nepal's transition to a federal state is an ambitious agenda and the World Bank Group is committed to support the government in fulfilling this goal," stated Faris H. Hadad-Zervos, World Bank Country Manager for Nepal. "The sustainability of the proposed reforms under this budget support is a critical aspect. The partnership between the government and development partners will further enable strengthening of public institutions, inclusion and resilience as Nepal progresses with the federalism agenda."
This project builds on the reforms supported by the first Development Policy Credit to establish the legal frameworks to govern resource allocation across the three tiers of government and guide operations of local governments. It also supported measures to strengthen budget execution and public financial management systems at the federal level.
Nepal's transition to a federal state aims to bring services closer to the people and to increase the government's effectiveness in the delivery of social and infrastructure services.
IRENA and RES4Africa Partner to Accelerate Renewables in Africa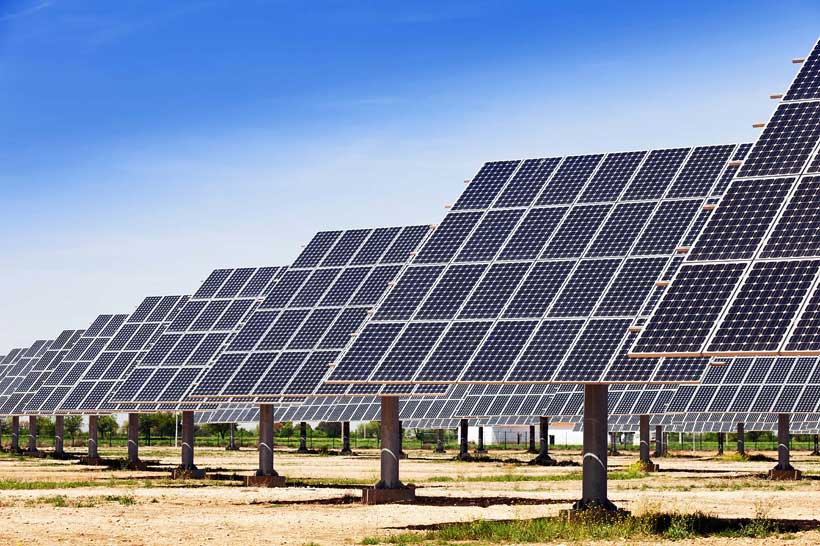 IRENA and the RES4Africa Foundation have agreed to cooperate to increase the speed of renewable energy development in Africa in the pursuit of the continent's sustainable development and climate goals. The 'Letter of Intent' signed on 15 July 2019 in Rome, will see the two parties work together to explore public-private initiatives, knowledge creation opportunities, capacity building programmes and strategic dialogues to accelerate renewable energy deployment in Africa.
With more than 620 million Africans – nearly half the continent's population – still without access to electricity, the RES4Africa Foundation works to address the water-energy-food nexus and promote the adoption of renewable energy in Africa. IRENA estimates the continent could meet nearly a quarter of its energy needs from indigenous and clean renewable energy by 2030, but to realise this potential a step-up in renewable energy action is necessary.
"To achieve the sustainable development goals and tackle climate change we must grow the share of global energy supplied by renewables to 50 per cent by mid-century," said Francesco La Camera, Director-General of IRENA during the signing event. "That requires a significant scale up of renewable energy deployment. Stronger partnerships can accelerate the energy transformation lifting millions of people in rural villages across Africa out of energy poverty and delivering socioeconomic outcomes."
Growing engagement in Africa
IRENA's engagement with Africa on renewables dates back to the Agency's formation nearly a decade ago. A key component of IRENA's engagement and its effort to promote regional market integration in Africa, has been through the development of the Clean Energy Corridors. IRENA's work informed the objectives of the African Renewable Energy Initiative (AREI), which now targets to develop 300 gigawatts of renewable energy capacity across the continent by 2030.
IRENA analysis suggests a transformation of Africa's energy sector with renewables by 2030, would result in carbon-dioxide emission reductions of up to 310 megatonnes per annum and create millions of jobs across the continent.
Ursula von der Leyen presents her vision to MEPs
In a debate with MEPs, Ursula von der Leyen outlined her vision as Commission President. MEPs will vote on her nomination, held by secret paper ballot, at 18.00.
Ursula von der Leyen outlined her political priorities, if elected as Commission President, to MEPs in Strasbourg this morning.
Here is a selection of the topics she mentioned during her speech.
Having identified the collective need for "a healthy planet as our greatest challenge and responsibility", Ms von der Leyen proposed bolder emissions targets, with a reduction of 50% to 55% by 2030 and committed to submit a plan for a "Green Deal for Europe" and a European Climate Law within her first 100 days in office. She also announced plans for sustainable European investment (also through the partial conversion of EIB funds into a "climate bank") to provide €1 trillion in investments within a decade.
Ms von der Leyen also stressed that the EU must establish an economy that serves the people. In order for this to happen however, "everyone needs to share the burden" – including those tech giants that conduct their business (and should continue to do so) in Europe, yet do not repay the people of Europe for their access to EU human and social capital.
Reiterating her commitment for a gender-balanced College of Commissioners during her term, she also highlighted that violence against women has to be tackled decisively; she would therefore seek to define violence against women as a crime in the European treaties, in parallel to completing the EU's accession to the Istanbul Convention.
Ms von der Leyen declared her commitment to rule of law as a European value, announcing that she intends to establish an EU-wide monitoring mechanism in parallel to existing measures. She emphasised that these European values also include a duty to save lives at sea and should translate into a humane border policy. She stated her support for a "new pact on migration & asylum" and Dublin Regulation reform, adding that she intends to ensure that Frontex border guards number 10,000 not by 2027, but by 2024, and that all countries should shoulder their fair share of the burden based on the principle of European solidarity.
On the matter of European democracy, Ms von der Leyen announced a two-year Conference for Europe as of 2020, in which citizens will take a leading and active role. She also emphasised the need for the Spitzenkandidaten system to be strengthened and that transnational lists should be reconsidered in future European elections. She also declared her full support for a right of initiative for the European Parliament, committing to put forward a legislative proposal in response to every resolution that is passed with a majority of Parliament's constituent members.
Reactions from political groups
Manfred Weber (EPP, DE) confirmed his group's support for Ms von der Leyen. "We stand for a Europe that is fair, modern and innovative, secure, open-minded and ecological. We will implement these pledges together with her." He welcomed her proposals for a right of initiative for the EP and to improve the lead candidate process, saying, "Backroom deals must be a thing of the past."
Iratxe García Pérez (S&D, ES) complained that "European democracy is progressing way too slowly" and underlined that Ms von der Leyen must give further details on how she plans to respond to citizens' demands, and particularly youth, before the S&D decides whether or not to back her. Support for sustainable growth, stronger action to fight poverty, and a binding strategy for gender equality are essential, García added.
Dacian Cioloș (Renew, RO) said, "We can no longer disappoint the millions of Europeans who said YES to Europe. They expect the EU to defend the rule of law without hesitation". His group is ready to support her, with one goal: the renewal of Europe. "But, above all, we expect from you real pro-European leadership. Europe is not an administration, but a political ambition", he said.
Philippe Lamberts (Greens/EFA, BE) said that his group was not ready to hand over the helm of the European Union to Ursula von der Leyen at a time when ''our common house is burning, the climate is deteriorating, there are ever deeper inequalities and a backlash in fundamental freedoms and the rule of law". However, if elected, his group was ready to provide its support "whenever the proposals would be up to the existential challenges we face".
Jörg Meuthen (ID, DE) announced that his group will vote against her, stating that she is unfit for the job and that she had no convincing vision for Europe. He criticised her for promising too many different, contradictory things to groups in order to secure support, e.g. regarding the rule of law or migration.
Raffaele Fitto (ECR, IT) asked Ursula von der Leyen to clarify her position on "the mechanism on the rule of law, on which we are at odds" with the policy pursued so far by the Commission. Regarding the fight against climate change, he said he was "happy for proposals such as the transition fund and the bank for sustainable investments, but we discuss increasingly ambitious targets, without saying how to achieve them".
Martin Schirdewan (GUE/NGL, DE) said that his group will not vote for Ms von der Leyen. Voters expected a lead candidate as Commission President, he claimed, not a Minister of Defence, which is a signal "for the continued militarisation and isolation of the EU." He called for austerity policies to end and for investment in social security, education, healthcare and fighting climate change.