World Bank, Government of Korea Join Forces to Support Achievement of SDGs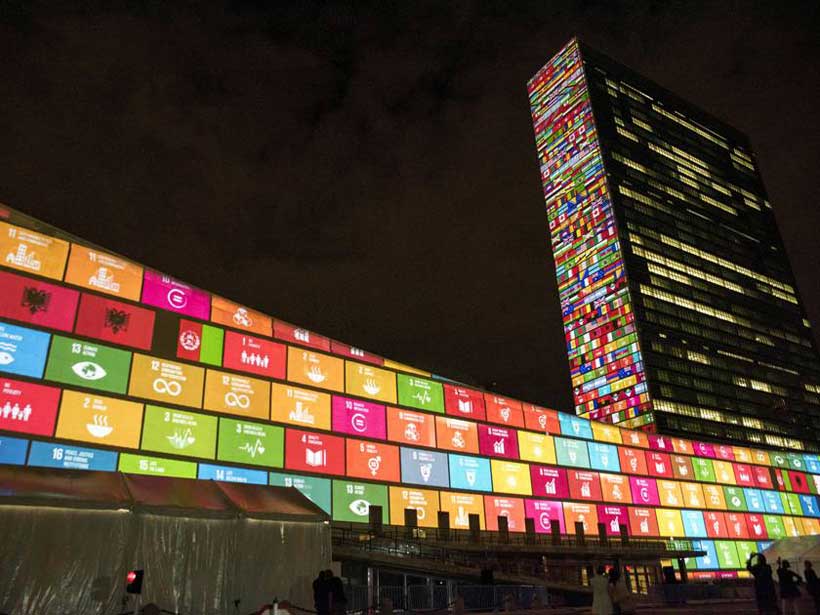 The Government of Korea (GoK) and World Bank Group (WBG) today announced a $900,000 contribution from the GoK to the recently launched WBG Partnership Fund for the Sustainable Development Goals (SDG Fund). The funding will support the SDG Acceleration Toolbox to help WBG member countries achieve an inclusive and sustainable development path toward the SDGs.
The SDG Acceleration Toolbox will focus on the following countries: Kazakhstan, Vietnam, and Egypt. A comprehensive country development diagnostic combined with an in-depth thematic and sector-focused assessment of policies and institutions, the SDG Acceleration Toolbox will strengthen countries' ability to implement the 2030 Agenda and attain the SDGs.
The activity will be conducted in partnership with the Government of Korea and the Institute for Global Engagement and Empowerment (IGEE) Ban Ki-moon Center for Sustainable Development at Yonsei University. The Government of Korea is the second donor to join the SDG Fund after Sweden, which helped launch the SDG Fund with an initial contribution of $7 million.
"The SDGs are a comprehensive vision and a daunting challenge for countries. The Government of Korea is pleased to partner with the World Bank Group to develop innovative approaches that help WBG client countries achieve the SDGs" said Chang Huh, Director General, GoK Ministry of Economy and Finance.
"We are very pleased to launch the SDG Accelerator Toolbox with the Government of Korea and the Ban Ki-moon Center for Sustainable Development," said WBG Senior Vice President Mahmoud Mohieldin. "This is an excellent collaboration between the World Bank Group, Government of Korea, and our client countries, and it is aligned with WBG SDG Fund objectives in promoting partnerships under SDG 17."
Established in October 2018, the multi-donor WBG SDG Fund provides financing to strategic and high-impact initiatives that can help countries strengthen implementation of the global goals. It focuses on capacity building, quality data, knowledge generation, and institutional strengthening for the achievement of the SDGs. Since its launch, the WBG SDG Fund has financed 15 activities led by World Bank Group teams, in many cases in partnership with the UN, private sector, academia, and other development partners.
Activities cover a broad range of sectors including, for example, supporting sustainable energy (SDG7) and climate change (SDG13) through the provision of renewable energy in emerging markets, enabling access to credit for marginalized groups, creating decent work (SDG8), promoting gender equality (SDG5), strengthening welfare analysis frameworks and tools for inclusive growth (SDG8), and reducing inequalities (SDG10).
World Bank Supports Recovery and Resilience of Rwanda's COVID-19-Affected Businesses
The World Bank Group today approved $150 million from the International Development Association (IDA)* to help the Government of Rwanda increase access to finance and to support recovery and resilience of businesses affected by the COVID-19 pandemic.
The Access to Finance for Recovery and Resilience (AFIRR) Project also benefits from $25 million in IDA grants, as well as an additional $7.5 million grant from the Global Risk Financing Facility (GRiF), to help enhance business' access to finance.
"This project is an important contribution to the government's post-COVID Economic Recovery Plan, promoting investment in priority growth sectors, supporting jobs and reinforcing Rwanda's financial system's crisis preparedness." said Rolande Pryce, World Bank Country M anager. "The AFIRR project provides significant resources to help further capitalize the Economic Recovery Fund coupled with enhanced support programs to improve firms' capacity and remove barriers to access to finance. It provides a suite of instruments that strengthen the existing recovery ecosystem ranging from financial instruments to adjustment mechanisms that include innovative risk mitigation solutions."
The project will provide financing targeting affected businesses to facilitate refinancing of existing debt obligations, provide working capital, and support investments for business adaptation and growth through the provision of longer-term sources of finance. This will be complemented by risk sharing instruments, including a partial credit guarantee scheme and a bridge loan and insurance facility, to increase access to finance for underserved segments, such as micro, small and medium sized enterprises (MSMEs). In addition, the project will provide targeted technical assistance to firms, participating financial institutions, and government implementing agencies, to address existing constraints for increasing uptake of the Economic Recovery Fund.
"Interventions under the project will help businesses to continue to operate and adapt to the post-COVID-19 environment. They will also provide a lifeline to firms in growth-potential sectors that find it difficult to access financing from financial institutions; this will contribute to preserving jobs and mitigating loss of otherwise productive firms that can help drive economic recovery" said Brice Gakombe, World Bank Financial Sector Specialist, and Task Team Leader of the project.
In addition to providing financing, the AFIRR project will bolster the capacity of key government and private sector stakeholders on the technical aspects of the financing and risk-sharing instruments, as well as disaster risk financing principles. As women were hardest hit by the COVID-19 (coronavirus) pandemic, the project focuses on increasing the share of women-inclusive enterprises able to access financing under the liquidity and financing facility and through targeted training to address gender specific constraints for MSMEs as well as improve outreach in underserved segments.
The AFIRR project will be co-financed in the amount of $100 million by the Asian Infrastructure Investment Bank (AIIB), of which Rwanda is a non-regional member. It is AIIB's first investment in Rwanda.
How to Make Your Hospitality Business More Sustainable
Climate change and its impact on the world has been a major news story for decades, but it's only in recent years that awareness has been pushed to the fore. This is thanks to the actions of activists such as Greta Thunberg and Sir David Attenborough.
However, it's also because 2020 was the joint hottest year on record, tying with 2016 – although, unlike 2016, there was no El Nino event last year to contribute to these temperatures.
While there is pressure on companies to play their part and think more sustainably, there are things that smaller businesses can do too. As someone who runs a hospitality business, you can make operations more environmentally aware. If you want to think green, here are some ideas to help.
Consider the materials
How much paper does your business use? There's a real trend for cardboard menus and paper flyers showcasing the latest dining deals. Hotel rooms are filled with directories and leaflets, too – and these need replacing when they get tatty.
To resolve the issue, try switching to digital. Create online menus that diners can access, have a screen detailing the latest meal deals and specials, and introduce tablets to bedrooms in your hotel. If you're reluctant to include tablets, try creating a directory on the TV where guests can browse the services your hotel offer, from breakfast serving times to the food on offer.
Rethink utilities
How much electricity does your business use a day? How much water is wasted?
Try looking at introducing motion sensitive lighting to avoid empty rooms being lit. Also, while it can be tricky to encourage guests to think about the water they use, you can get your staff to set an example by switching off taps when not in use. Even small changes can both save energy and money.
Manage waste
Hospitality businesses see a lot of waste, especially hotels. There's paper waste, bottles, and food waste to consider, among other things.
Having a robust recycling system in place can help to keep your business sustainable. Introduce recycling bins in guest bedrooms and have these in offices too to encourage best practice.
Additionally, separate food waste bins for your restaurant are an essential part of waste management. By keeping food waste separate, it can be easily removed from the premises.
As with any waste management, there are risks here. Staff could cut themselves on glass or encounter other injuries, so think about how to keep your team safe while they do their job. Arm protection and overalls, for instance, can be useful.
Look at the décor
As well as the day-to-day operations in your business, it's worth thinking about the materials used in the design and décor. Where possible, try to source reclaimed furniture and trawl the vintage and flea markets for beautiful pieces that could work well in your hotel foyer or guest rooms.
By taking the time to reassess the way your business runs, you could find that you're lowering your carbon footprint and becoming more sustainable.
New Space Sustainability Rating Addresses Space Debris with Mission Certification System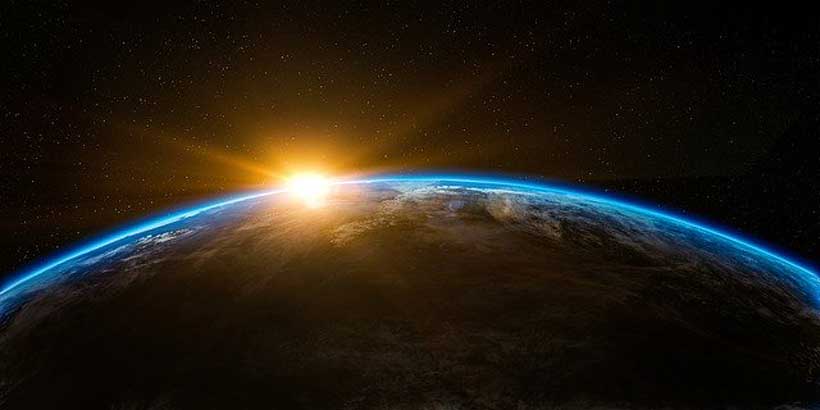 In early 2022, space organizations will be able to give their missions, including satellite launches and crewed missions, certifications for sustainability with the finalization of the Space Sustainability Rating (SSR).
With ever more satellites being launched each year, the risk of collisions and the proliferation of space debris continues to rise. This has created a need to find ways to maximize the long-term sustainability of the space environment and encourage responsible behaviour.
The SSR system aims to address these issues by quantifying the sustainable behaviour of space actors. These scores will be based on factors ranging from data sharing, choice of orbit, measures taken to avoid collisions, plans to de-orbit satellites on completion of missions, and even how well they can be detected and identified from Earth. The choice and characteristics of a launch provider will also have an impact on the score.
There will be bonus marks for adding optional elements, such as de-orbiting fixtures, which could be used for the active removal of the object once its operational lifetime has been fulfilled.
"The Forum is very glad to support such an innovative approach to a global challenge of space debris," said Nikolai Khlystov, Lead for Mobility and Space, World Economic Forum. "Incentivizing better behaviour by having actors compete on sustainability will create a race to the top and eSpace at EPFL is a great organization to take the SSR to the next level."
After a robust selection process involving close to 20 stakeholders, the EPFL Space Center (eSpace) at the Swiss Federal Institute of Technology Lausanne (EPFL), based in Lausanne, has been selected to lead and operate the SSR, in preparation for the roll-out of the transparent system for scoring the space sustainability efforts of different space actors.
"Space sustainability is in eSpace's DNA, as one of our research projects led to the creation of ClearSpace – a pioneer spin-off selected by ESA [European Space Agency] for the first debris removal mission. Hosting the SSR is a strategic move for our Center. With our experience and the partners that will support SSR at EPFL, Switzerland and international levels, we intend to initiate in 2022 what could be a game changer in the way space missions are carried out," said Jean-Paul Kneib, Professor of Astrophysics and Director of eSpace.
"The SSR aims to influence behaviour by all spaceflight actors, especially commercial entities, and help bring into common usage the sustainable practices that we desperately require," said Holger Krag, Head of ESA's Space Safety Programme. "To achieve this, the SSR rating includes a peer-reviewed assessment of the short- and long-term risks that any mission presents to other operators and for our orbital environment in general."
The SSR initiative was developed over the past two years by the Forum, the ESA and a joint team led by Space Enabled Research Group at the MIT Media Lab, with collaboration from BryceTech and the University of Texas at Austin, and it comes at a critical time. While satellites have long been used for navigation services, weather monitoring and television broadcasts, humankind's reliance on space infrastructure is set to increase sharply with the launch of large constellations of small satellites designed to boost global internet access.
"The design process of the SSR catalysed a creative community of commercial firms, universities, government agencies and civil society organizations," said Danielle Wood, Director of the Space Enabled Research Group at the MIT Media Lab. "There is more important work to do in engineering research, policy-making and norm building to ensure that the global community can operate in space for decades to come. All of us who contributed to the SSR are committed to continuing this important work and we hope others will continue to join in."
There are now nearly 4,000 active satellites in orbit, including the inhabited outposts of the International Space Station and the Tiangong Space Station, currently under construction. As many more organizations from many more countries prepare to launch new missions, this number is set to grow exponentially. The risk of collisions will inevitably increase and raise questions about the capacity of near-Earth orbit to accommodate so many objects safely and sustainably.
By voluntarily taking part in the new SSR system, spacecraft operators, launch service providers and satellite manufacturers will be able to secure one of four levels of certification which they can share externally to show their mission's level of sustainability.
This will increase transparency, without disclosing any mission-sensitive or proprietary information. The goal is to incentivize good behaviour by all space actors in addressing the problem of space debris. A favourable score for a particular rated party might, for example, result in lower insurance costs or improved funding conditions from financial backers.
Over the two-year development period of the SSR, numerous operators within the space industry have been engaged in the evolution of the rating system and there is already widespread interest in this new tool. Several companies, including Airbus, Astroscale, AXA XL, elseco, Lockheed Martin, Planet, SpaceX and Voyager Space Holdings, have actively supported the SSR concept and expressed interest in participating once it is publicly launched.