Khalifa Haftar's military advance
Khalifa Haftar's military advance-started in Jufra on April 4 last – passed from the South, namely Fezzan, and partly from Central Libya, starting from the Westernmost point of the area of influence already gained by Haftar in the last military advances.
The support for his actions against Tripolitania, which stems from very old tensions (the Senussi King Idris boasted he never set foot in Tripoli), materialized with the support of Egypt, the United Arab Emirates, Saudi Arabia and the Russian Federation, as well as France in particular. Other countries, however, are and will be the future friends of Haftar's forces, if the General wins throughout the Libyan territory.
Why so many allies? Firstly, Saudi Arabia regards Haftar as an opponent of Islamic terrorism, the first real danger of the Saudi Kingdom.
Also the United Arab Emirates, however, start from this first consideration and assessment.
Moreover, both the United Arab Emirates and Saudi Arabia have largely funded Al-Sisi's coup against the Muslim Brotherhood of the then President Mohammed Morsi in 2013.
The Emirates also participated in the secret negotiations held last summer to have Libyan oil exported through external channels other than the one approved by the UN, namely the National Oil Corporation of Tripoli.
Haftar's forces have already redirected oil shipments from the ports they control -to the tune of several thousand oil barrels.
Furthermore Saudi Arabia and the Emirates also funded the electoral campaigns of General Haftar's candidates. This is a problem close to us, because the upcoming elections announced by the UN envoy, Ghassam Salamè, at the Palermo Conference, scheduled for next spring, will anyway be decisive, whoever funds them.
In any case, they will be blocked indefinitely due to the now evident proxy civil war that is taking place in Libya.
In addition, General Haftar started the April 4 offensive after informing Emirate's Prince Mohammed bin Sayed al-Nayan on April 2 and Saudi King Salman bin Abdulaziz (but not the acting Prince) on March 27.
The penetration into Tripolitania had already been militarily planned by General Haftar with both the Saudi and Emirate leaders, with whom he had very secret contacts.
The political will of the two Arab States in the peninsula is to put al-Sarraj's government in Tripoli under such strong pressure as to make al-Sarraj accept the agreement that had been defined in the Abu Dhabi meetings with General Haftar himself on February 28 last.
In Abu Dhabi, the first issue to be discussed was the Sharara oil field, the most important one in Libya, held by General Haftar's forces, as well as the gradual unification of the two State structures.
The signing of that agreement, which reaffirmed – sine die- the bureaucratic union of the two parts of Libya was welcomed everywhere, but evidently that agreement had been written on the desert sand.
For the Sharara oil field, Prime Minister al-Sarraj accepted the sale of 300,000 barrels/day, managed by the Libyan NOC, the Spanish Repsol, Total, the Austrian OMV and the Norwegian Equinor. However, no progress has been made so far.
Nevertheless the "Libyan National Conference" that the previous Palermo Conference had scheduled for late January 2019 was never held, despite the passion and enthusiasm shown for it by the UN envoy for Libya, Ghassan Salamé.
France sent its DGSE operatives to Haftar's area in late 2015, encamped near the Benghazi airbase.
What does France want from General Haftar? It wants to close the Maghreb region to other countries' influence – especially Italy's – so as to create a large Françafrique area from Central Africa to all Mediterranean African coasts except for Egypt, which is too big for the forces (of France and Great Britain) that even had to stop – for lack of ammunition – during the first phase of Gaddafi's Libya "conquest" and asked the United States to intervene.
Certainly France also wants all the Libyan oil, which is currently in General Haftar's hands.
What about the Russian Federation? It supports Haftar, although with a sui generis approach. In fact, while I am writing this article, Haftar is holding a talk with Vladimir Putin for two reasons: he wants to sell weapons to the Libyan National Army, but also to avoid competition from Saudi Arabia, which is also a major oil producer and could add the Libyan oil and gas to its own, thus quickly becoming the unparalleled top exporter of crude oil in the world.
Here – regardless of OPEC or not – the situation does not change: the price of the oil barrel would be set by Saudi Arabia.
Russia's allies on the field are not homogeneous in their alliances. Turkey and Algeria support al-Sarraj while – as already noted – the others support General Khalifa Haftar.
There is also the possibility of a Russian military base on Cyrenaica's coast, when General Haftar fully wins the game.
Nevertheless, rumours are already rife that the Russians of the Wagner Group, the main private military group used by Russia, are present in the Benghazi forces' area.
In late 2018, the Russian newspaper RBC reported that there were "Russian troops in Libya".
General Khalifa Haftar's forces, the Libyan National Army, moved from Fezzan – through the territories of the various local tribes – in two ways: with the good – and not only recent – good relations they had with that tribe world or with large cash payments.
The first military advance line of the Benghazi Free Army was between Bani Walid and Sabratha, towards Gharyan, the crossing point to Tripoli from the South.
In late March, many local, tribal and non-tribal brigades had changed sides, in favour of General Haftar, mainly thanks to the example of the Seventh Al Khaniat Brigade from Tarhouna, which started fighting with the Benghazi National Army that, in fact, advanced through the Southern districts of Tripoli.
The Seventh Brigade's attack probably had the opposite effect, thus making some Tripoli's brigades remain loyal to al-Sarraj's government, although no one knows for how long.
Even the "moderates" of Misrata -led by the current Interior Minister of Tripoli, Fathi Bachaga – that until now have been open to future negotiations with General Haftar, have stiffened their stance in defence of Tripoli.
The troops of Misrata, the Libyan "Sparta", amount to 15,000 soldiers and would make the difference in any future confrontation.
However, Misrata has already mobilized its military forces, but for the time being there is only a small Misrata force alongside the other forces in Tripoli.
The Benghazi Defence Brigades, which also include some soldiers from Misrata, and the Halbous militia have instead agreed to be part of Tripoli's counteroffensive.
(Others') money counts.
The Forces of Zintan, another major military centre of Tripoli's armed forces, are divided between the group still loyal to Tripoli's GNA, led by Oussama al-Jouili and Emad al-Trabelsi, while all the others are now supporting General Haftar.
The latter, can still rely on a large amount of ammunition.
The Rada Militia, led by Abdelraouf Kara, has not yet made any choice.
It is currently called "Unit for the Prevention of Organized Crime and Terrorism" and controls Tripoli's nerve centres.
Hence if Haftar wins, the old Rada Militia will be on his side.
General Haftar has already had contacts with this organization, which is affiliated with the same Makhdalist Salafist movement that is already operating in favour of General Haftar in the East.
The strength of the African Salafist sect, which aims at an African and Libyan jihad, must certainly not be underestimated.
The strategy of forcedly re-proposing the Abu Dhabi agreement to al-Sarraj, who would obviously be weakened, is supported – on Haftar side – by Russia, which coincidentally voted a UN Security Council's motion condemning General Haftar's advance.
Egypt itself has some fears for the current advance of the Benghazi forces. It is afraid that this may have repercussions both on the many Egyptian workers still present in Libya and on the country's internal equilibria.
France has supported General Haftar's advance, also with its operatives – not only from the DGSE and its Service Action. France thinks that General Haftar's advance is the only barrier against terrorism, but also the way to reconquer Libya after the disastrous operations following Gaddafi's ousting in 2011.
General Haftar is openly pro-Gaddafi, as he demonstrated by having the Rais image portrayed on his banknotes printed in Russia.
Moreover France has greatly favoured Haftar's advance in Fezzan by collecting and assigning to the Benghazi General the intelligence gathered by a spy-plane provided by CAE Aviation, a company belonging to DGSE and to its Service Action, in particular.
The Reagan Institute poll: Americans are losing trust in the military
The current era is marked by fading trust in U.S. institutions, but confidence in one pillar has held up: the military. But now even that is eroding, and the question is whether the brass will get the message, writes "The Wall Street Journal".
The Reagan Institute releases an annual survey of public attitudes on national defense, and this year only 48% reported having "a great deal of confidence" in the U.S. military in results first detailed here. That's down from 70% in 2018, and within the margin error of last year's 45%.
Some 52% also had reduced confidence in uniformed officers.
General Mark Milley's speech to Congress last year that he wanted to understand "white rage," in response to reasonable inquiries about whether cadets at West Point should be learning critical race theory, was a lapse in judgment. Many Americans think the military is no longer an institution that runs on excellence, merit and individual submission to a larger cause.
The Pentagon denies this is a problem, but it surely is if half the public believes it.
Americans on the left have their own reasons for declining confidence in the military: 46% cited right-wing extremism, even though this scourge has been wildly overstated.
This drop in confidence comes at an ominous moment, as the public seems to know.
Some 75% in the Reagan survey viewed China as an enemy, up from 55% in 2018, and the percentage of those worried about Russia has doubled. Some 70% are concerned China might invade Taiwan within five years, and 61% support increasing the U.S. military's Pacific footprint.
International Affairs
Ukraine Crisis: International Security and Foreign Policy Option for Pakistan
Impact on International Security:
When Russia invaded Ukraine on 24 February 2022, Russia presented it as a matter of its own under the "Special Military Operation", but it has major repercussions on the regional as well as global security. It proved to be the most predominant driving force of escalation in the European region which had huge ramifications on the rest of the world. It is a seismic international issue, because it has spillover effects on the world's security i.e., traditional, and non-traditional security, proliferation of weapons, global energy, economy, refuge crisis and the food security. It aroused refugee crisis and around 5.8 million refugees from Ukraine moved to Poland, Hungry and Romania etc. This war has brought a surge of new challenges for the globalized world and a challenge to Pakistan's foreign policy.
The primary imminent threat to international security is the food security, which is the second goal of the SDGs by UN. Ukraine and Russia provide ample amount of food for about "four hundred million people," out of which "fifty%" sunflower oil, "ten%" grains and "thirteen%" corns are exported by both. These substantial supplies are exported to countries like India, China, Pakistan, North African countries and to Europe. In March both the countries have imposed ban on the export of fertilizer and food, but countries like India is making agreements for less price. Analyzing the above statistics, the extraordinary sanctions on Russia have touched the world in a more horrific way, and it has increased the risk of food insecurity.
Curiously, the Russian invasion has ignited the issue of energy insecurity in the entire world. This issue has been further accelerated by the sanctions that are imposed by the EU, and US on Russia. It had also impacted the EU, currently they are working on projects to reduce the dependence on Russian oil and gas till 2024. According to some statistics, European countries were the major importers of Russian oil and gas for about 40-49% and almost 30-38% the Asian countries and rest were imported by other countries. This war has also increased the prices of oil unprecedently in the international market to 108$ per barrel of crude oil in April 2022. Along with it the high rate of dependance of the European countries notably Germany has been affected so much.
Furthermore, these crisis poses a threat to the traditional security of states and have led to a security dilemma, as the British industrial complex BEA shares have increased up to 14%, Rheinmetall (Germany) up to 29% and Lockheed Martin (US) shares are also increased. The world is not unipolar now, but the unipolarity of the world has been challenged and yet multipolarity is on its rise. Once again, there is a clash between the Western-US bloc and the communist bloc. China also supports Russia in this cause indirectly because China did not stand in the UN resolution with the Western-US bloc, so there is the clash of world powers again and Western-US bloc is consistently supporting Ukraine with an economic aid and providing the military assistance. There is also an imminent threat to Taiwan as US did not intercept Russia in these crises directly so it would not be able to constrain China from Taiwan. This would increase the proliferation of conventional as well as non-conventional weapons. The major ramification of Ukraine crisis is on the militarization of countries to ensure its security, because till now 3.4 billion dollars military package has been provided by US to Ukraine along with latest military equipment. Moreover, Russia is a nuclear weapon state and if it uses its nuke so its impacts cannot be constrained till Ukraine's border and the usage of nuclear weapons in Ukraine is in consideration as the allies of Putin are also advising him.
Impact on Pakistan's Foreign Policy:
When it comes to "Bloc politics," there is always a gigantic pressure on the foreign policy of Pakistan because of the close historical ties with US and China both. The sentiment of "Neutrality" during the visit of Ex-PM Imran Khan to Moscow, built the tensions. Bilateral relations between the Russia and Pakistan are growing but not to the pace as with US, as exports of Pakistan grown at the rate of 13% and imports at 10% annually with Russia. Pakistan also abstained from voting in UN, from condemning Russia's aggression along with thirty-four other countries. This resulted in a hype of growing mistrust and disrupted the mechanism of communication between Pakistan and US during Ukraine's crisis. Pakistan's move in the UN has provided an opportunity for its historical rival, India. It has strengthened its ties with US by 2+2 Dialogue which followed to "Basic Exchange and Cooperation Agreement (BECA)", which is defense agreement between them.
Recommendations:
For the international security following are some of the recommendations:
Firstly, these crisis needs to be mitigated by a neutral body (UN) because if it is prolonged too much, it would indulge the world into a havoc, because both Russia and Ukraine are enormous contributors to the "Global source markets," in energy, food, and fertilizer etc.
Secondly, a new "Common and acceptable agenda" must be initiated by the UN, which is acceptable to both, because without a common agenda no party is willing to stay back among both the countries.
Thirdly, "Disinformation and misinformation" must be controlled because both sides are using their national and social media for their own, as early it was speculated that the Ukrainian crisis is purely Russia's internal security issue.
Finally, one option for Pakistan's foreign policy is to take the edge of "Neutral foreign policy," as India is also signing agreements with Russia for 30 % less price of the oil while also maintained strategic ties with the US and signing defense agreements with the US. This would help Pakistan to gain its national interest and its political objectives from both the blocs, because US still have the status quo and Russia is the rising power after Soviet Union fall in 1991 and Russia is also supported by China as well.
Another option for Pakistan's foreign policy is that Pakistan should revisit its foreign policy with US and take a pragmatic approach. This is because historically, Pakistan was aligned with US in "War on terror" and Pakistan also received economic and financial assistance from US-bloc under "Coalition support fund" and both EU and US have largest trade relations with Pakistan than Russia. US also have a great amount of trade partnership with Pakistan, imports of Pakistan from US were $237.092 million during May,2022 while exports were $499.686 million in July 2022.
Thus, from above mentioned policy options, it can be concluded that Pakistan must condemn the Russian invasion of Ukraine because this is the violation of the sovereignty of Ukraine. Pakistan should not abruptly change its bloc towards Russia, but to continue with the US-bloc, because the situation in Ukraine is uncertain and ambiguous. Russian economy is also destabilized and if Pakistan went towards Russian-bloc, it would suffer a lot. Moreover, Pakistan has better trade ratio with US and EU as compared to Russia. Similarly, Russia can only provide oil and gas to Pakistan, providing energy security but on contrary, US can support Pakistan in economic and defense security as proved in the history because US has provided billions of dollars to Pakistan under different agreements and moreover Pakistan should not left a space to India in South Asia because it can exploit the opportunity of bad Pak-US relations in its own national interests.
Internet of Military Things (IoMT) and the Future of Warfare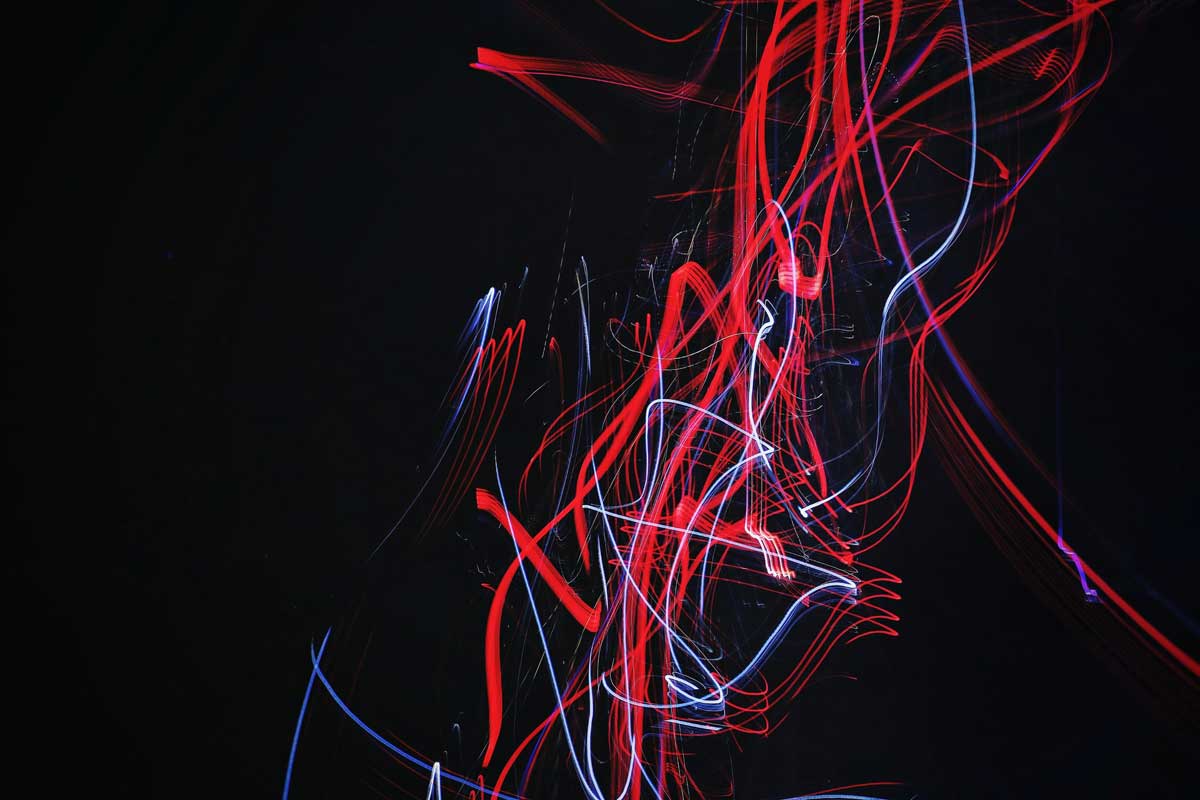 The Internet of Military Things (IoMT) is a class of heterogeneously connected devices employed for future warfare. It has wide applications in advanced combat operations and intelligence-oriented warfare. For example, it allows real-time connection among devices, such as between unmanned vehicles and a central command station. Likewise, it would enable a broader warfighting concept interpreted as Joint All Domain Command and Control (JADC2) by the United States (US) military. JADC2 is based on a similar network of sensors that connect all battlefield devices.
A majority of highly advanced military units have integrated IoMT into their battlefield operations to enhance their surveillance and response strategies. This concept offers multiple strategic options to militaries. For example, deployment of multiple sensors of IoMT across various domains (air, land, sea, space and cyber) can support data to acquire comprehensive situational awareness and understand the information ecosystem of the battlefield. This will ultimately speed up the Observe, Orient, Decide, Act (OODA) loop of decision-making and help in prompt and accurate planning and execution in future warfare.
IoMT can connect not only battlefield devices but also military troops through wearable devices. Under challenging terrains such as mountains, jungle or deserted terrains, wearable devices such as a jacket or a wristband can sense and track troops' health status, weapon state, atmospheric conditions, relative locations and communicate all such information to the central command. The central command can analyse the tactical data of the soldiers to make decisions, based on incoming real-time information. It is expected that with the advancement of neural networks, wearable devices will also be able to evaluate the physical, psychological and emotional state of Air Force pilot. It is also anticipated that automated battleground devices, such as mechanised snipers would be equipped with IoMT. Such a sniper would have two units, a firing unit and a control unit. A webcam and a sensor would detect movement while the control unit would order fire.
Cloud computing would be essential for the storage of data gathered from multiple sensors of IoMT. A 5G connection would, therefore, be vital for data transfer through high bandwidth and low latency. Likewise, Artificial Intelligence (AI) and data analytics would be crucial for data processing.
The US and China have actively invested in IoMT. The US military has developed an integrated warfighting network that converges and combines all the data from IoMT sensors, radars, and satellites. This data is filtered to pinpoint critical data for successful missions. IoMT solutions have also been used to integrate the Army's ballistic missile defence system and classified communication networks into one central hub to interact with and engage threats. US defence contractors such as Lockheed Martin, L3Harris and Northrop Grumman have worked on various elements of this integrated battle network.
Similarly, China has also shown great interest in IoMT. The model China has adopted to develop IoMT includes a high level of collaboration between academic and government research organisations, the private sector and defence industrial complexes. Like the US, China has also developed a strategic outline for integrated warfare. The Chinese National Defence White Paper (NDWP 2019) characterised future warfare as 'Intelligent Warfare.' A round of cutting-edge IoT technologies would drive the development of an intelligent military and ultimately create a modern military force for the future. This process is expected to be completed by 2035.
The Indian Army is using IoMT for communication purposes. It has been developing an LTE-based mobile communication grid with integrated IoMT sensors to provide a secure and failsafe communication system. This communication system would have layered security for voice, data and video, and protect the network from intrusions and interceptions. This communication system would be provided to formations and units along Pakistan and China's border. For developing this IoT-based communication grid, the Indian military would choose only Indian vendors and those foreign companies who have registered offices with production, maintain and repair infrastructures in the country.
The IoT ecosystem in Pakistan is nascent as the country lacks the basic infrastructure to produce IoT devices on a large scale. Presently, small start-ups have been engaged in building IoT devices through outsourcing, mainly to China. These start-ups have developed wearable medical devices, smart home appliances, trackers for electric consumption­, etc. IoMT devices require a large upfront budget; however, these applications offer long-term benefits. As Pakistan is heavily inclined towards developing its capacity in emerging technologies, IoMT should not be neglected as it could be a force multiplier that facilitates the network of communication and data transmission. Coupled with advancements in the telecom industry and 5G, IoMT can deliver effective and precise military capabilities that would help in tackling any future threat environment.