Europe remains the world's biggest development donor – €74.4 billion in 2018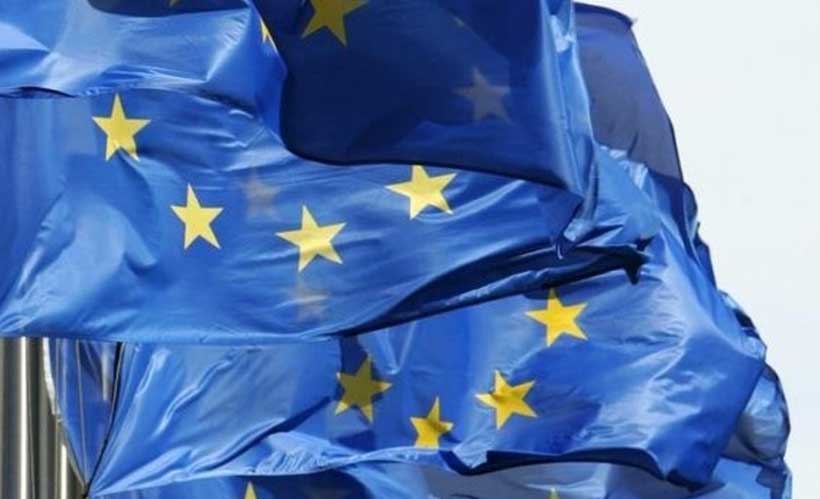 The European Union and its Member States continued to be the world's leading provider of official development assistance in 2018 and stepped up their efforts directed at developing countries.
This was confirmed by the OECD's Development Assistance Committee (OECD-DAC) in their latest report on preliminary figures for 2018. Collective assistance from the European Union and its Member States amounted to more than €74.4 billion in 2018. European development assistance represents almost 57% of the total global development assistance by all OECD-DAC donors.
Commissioner for International Cooperation and Development, Neven Mimica, said: "EU development cooperation helps improve life opportunities for millions of people across the world. The EU and its Member States have invested over €74 billion in development in 2018 – over half the world's development efforts. In the future, the EU and its Member States should not only maintain our leading position, but also keep up efforts to further increase our development assistance."
Preliminary 2018 figures indicate a slight decrease in overall collective Official Development Assistance (ODA). Taking into account the OECD's recent change of calculation methodology, the adjusted difference between 2017 and 2018 comes to a decrease of €731 million.
This decrease is due to a significant reduction in in-donor refugee spending in 2018 compared to previous years. Excluding in-donor refugee costs, the EU and its Member States have stepped up their development cooperation efforts by 4% compared with 2017.
Compared to previous years, the number of people arriving in Europe decreased down significantly. In consequence, in-donor refugee spending – which aims at assisting refugees and asylum-seekers in Europe during the first year of their stay, covering food, shelter or training – has decreased as well, by €3.3 billion – a 32% decrease compared to 2017.
Collective EU and Member States' official development assistance represents 0.47% of the EU Gross National Income (GNI), significantly above the 0.21% average of the non-EU members of the Development Assistance Committee (DAC).
In 2018, four EU Member States provided 0.7% or more of their Gross National Income in Official Development Assistance: Denmark, Luxembourg, Sweden, and the United Kingdom. In four Member States (France, Hungary, Malta and Sweden), the Official Development Assistance to GNI ratio increased by more than 0.01 percentage points between 2017 and 2018, while it decreased by at least 0.01 percentage points in twelve Member States.
Background
The international community spelt out in the Addis Ababa Action Agenda how development financing should evolve to support the 2030 Agenda for Sustainable Development. Official Development Assistance (ODA) is one of the sources of financing to deliver on the international community's commitment to achieve the Sustainable Development Goals (SDGs), but it is clear that efforts to mobilise financial resources for sustainable development have to go much further.
In May 2015, the European Council reaffirmed its commitment to increase collective ODA to 0.7% of EU Gross National Income (GNI) before 2030. Since 2015, on a flow basis, ODA by the EU and its Member States has grown by 11.7%.
The ODA pledge is based on individual targets. Member States that joined the EU before 2002 reaffirmed their commitment to achieve the 0.7% ODA/GNI target, taking into consideration budgetary circumstances, whilst those that have achieved that target committed themselves to remain at or above that target. Member States that joined the EU after 2002 committed to strive to increase their ODA/GNI to 0.33%.
The Union and its Member States are also committed to collectively providing to least developed countries (LDCs) ODA amounting to between 0.15% and 0.20% of the EU GNI in the short term and 0.20% by 2030. In 2017, EU collective ODA to LDCs grew to 0.12% of GNI (€18.2 billion), the first increase in four years after having stood at 0.11% since 2014.
The data published today is based on preliminary information reported by the EU Member States to the OECD pending detailed final data to be published by OECD in December 2019. EU collective ODA consists of the total ODA spending of the EU Member States and the ODA of EU institutions not attributed to individual Member States (i.e. own resources of the European Investment Bank).
There are 30 members of the Development Assistance Committee (DAC), including the European Union which acts as a full member of the committee, and 20 EU Member States.
EU Facility for Refugees in Turkey: Solid progress in supporting refugees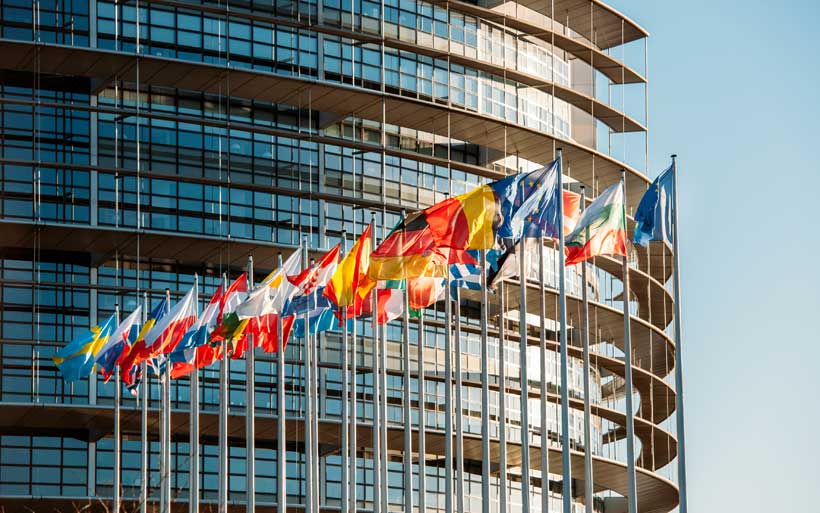 The Commission reported today good progress in the implementation and programming of €6 billion of the EU Facility for Refugees in Turkey. More than 80 projects are currently up and running delivering tangible results to refugees and host communities in particular on education and health. Out of the €6 billion, some €4.2 billion has been allocated, of which €3.45 billion has been contracted and €2.22 billion disbursed to date.
Johannes Hahn, Commissioner for European Neighbourhood Policy and Enlargement Negotiations,said: "We continue to make good progress in the implementation and programming of the Facility. More than 80 projects to date provide vital assistance in the areas of education, health, protection and socio-economic support, and more projects are in the pipeline. We remain committed to continue our support to refugees and host communities in Turkey, addressing current needs and increasing resilience and self-reliance for the longer term."
Christos Stylianides, Commissioner for Humanitarian Aid and Crisis Management,added: "The European Union is continuing to support refugees in Turkey, in line with its commitment. 1.6 million refugees are receiving humanitarian assistance to meet their basic needs. Looking ahead to the future, we are working to make our support more sustainable. We remain committed to continue working closely with Turkey to make this possible."
Today, the twelfth Steering Committee meeting of the EU Facility for Refugees in Turkey took place in Brussels. It was chaired by the Commission and brought together representatives of EU Member States and Turkey.
The Committee reviewed the third annual monitoring report on the implementation of the Facility and confirmed the progress made in the programming of the second €3 billion tranche of the budget of the Facility. It completed the evaluation of project proposals in the areas of socio-economic support and municipal infrastructure to the tune of €845 million.
The 84 projects set up in the framework of the Facility bring forth concrete outcomes and a significant positive impact for refugees and host communities alike, facilitating the integration of refugees in the Turkish society.
For education, one of the priority areas of action, the EU signed a €400 million contract to continue its support to existing programmes, which is to be complemented by a further €100 million before the summer. This involves the construction of 136 school buildings and 50 prefabricated schools well under way. This progress in education infrastructure goes hand in hand with the implementation of the project for Promoting Integration of Syrian Children into Turkish Education System (PICTES), which benefits 400,000 students.
In the area of health, 5 million healthcare consultations have been carried out, with 178 migrant health centres now operational, employing over 2,600 staff, two thirds of which are Syrian refugees.
The EU is highly focused on ensuring the sustainability of the Facility's humanitarian and development activities, which aim to support the Turkish authorities in a structural manner and to facilitate refugee integration. Under the humanitarian strand of the second tranche, the EU is implementing projects for a total of €50 million in addition the ongoing projects under the first tranche, those have already delivered tangible results for refugees and host communities.
Background
The EU Facility for Refugees in Turkey was set up in 2015 in response to the European Council's call for significant additional funding to support Syrian refugees in Turkey.
It has a total budget of €6 billion divided into two equal tranches of €3 billion each, allocated over two periods: 2016-2017 and 2018-2019.Out of the operational funds of €6 billion, €2.22 billion has already been disbursed, €3.45 billion contracted, with over 80 projects rolled out.
The Facility provides a joint coordination mechanism, designed to ensure that the needs of refugees and host communities are addressed in a comprehensive and coordinated manner. The support seeks to improve conditions for refugees in Turkey as part of the EU's comprehensive approach to addressing the refugee crisis inside and outside the EU.
EU and Tunisia work to strengthen their Privileged Partnership
There has been continued progress in the transition towards democracy in Tunisia in the last year, but this must be accompanied by equivalent economic and social progress to ensure that it can be sustained.
Ahead of the EU-Tunisia Association Council due to be held on 17 May, the EU has today published its latest report on developments in relations with Tunisia. The report describes the key aspects of the cooperation from the beginning of 2018 to March 2019.
'We attach particular importance to our cooperation with Tunisia, built as it is on the foundation of our common history, shared values and mutual respect. Significant progress has been made in the last year within the framework of our Privileged Partnership. We remain steadfast in our commitment to the Tunisian people, and specifically to the future of its young people, in order to help establish lasting democratic rule of law and a safe and prosperous country' , stated Federica Mogherini, High Representative/ Vice-President for Foreign Affairs and Security Policy.
'The EU has continued to deploy all its cooperation instruments to support our Tunisian partner. In 2018, this led to the adoption of a financial assistance package worth € 305 million, in the form of grants, which is the highest amount ever allocated to Tunisia under the European Neighbourhood Instrument. At the same time, working together with eight European and international financial institutions, I launched an unprecedented initiative in order to highlight the need for Tunisia to follow through on its commitments to socio-economic reforms as soon as possible, for the benefit of all Tunisians', said Johannes Hahn, Commissioner for European Neighbourhood Policy and Enlargement Negotiations.
The report is structured around the EU-Tunisia strategic priorities to be achieved by 2020, with the aim of describing in as much detail as possible the progress made in the Partnership's priority areas. These priorities focus on inclusive and sustainable socio-economic development; young people, democracy, good governance and human rights; bringing peoples together, mobility and migration; as well as security and the fight against terrorism.
Since 2011, Tunisia has been transitioning towards democracy, making it a source of hope at regional level and beyond. Significant progress was made in 2018, particularly the holding of municipal elections in May 2018 with the full support of the EU, marking a key milestone in the decentralisation process. However, the report also notes that the transition can only be sustained if it is accompanied by social and economic progress on a similar scale. As a result, in this year of significant elections, it is vital to continue to make progress in implementing the strategic priorities of the EU-Tunisia Partnership and the EU-Tunisia Youth Partnership.
The report also notes that EU funding for cooperation has continued to strengthen the Privileged Partnership between the two parties. The intense work on EU-Tunisia relations over the last year resulted in an unprecedented financial commitment from the EU, using the Neighbourhood Instrument budget, totalling € 305 million in the form of grants for key sectors, such as support for innovation and start-ups, youth, energy efficiency, tourism diversification and the redevelopment of poorer neighbourhoods. In addition to this amount, there are also thematic lines and regional programmes.
The EU remains Tunisia's main trading partner, and in 2018 it was the destination for three quarters of Tunisia's exports and the source of over half of its imports. The EU is still the largest foreign investor in Tunisia, accounting for over 85 % of all direct foreign investment in the country, where there are more than 3 000 European companies employing over 300 000 people.
The main initiatives in 2018 include programmes to support competitiveness and exports, for both industry and agriculture, support for modernisation of the administration and tax reforms, as well as support to prepare for and reduce the risks of natural disasters. The impact and tangible results for citizens are central to the follow-up of these initiatives.
The European Union and Central Asia: New opportunities for a stronger partnership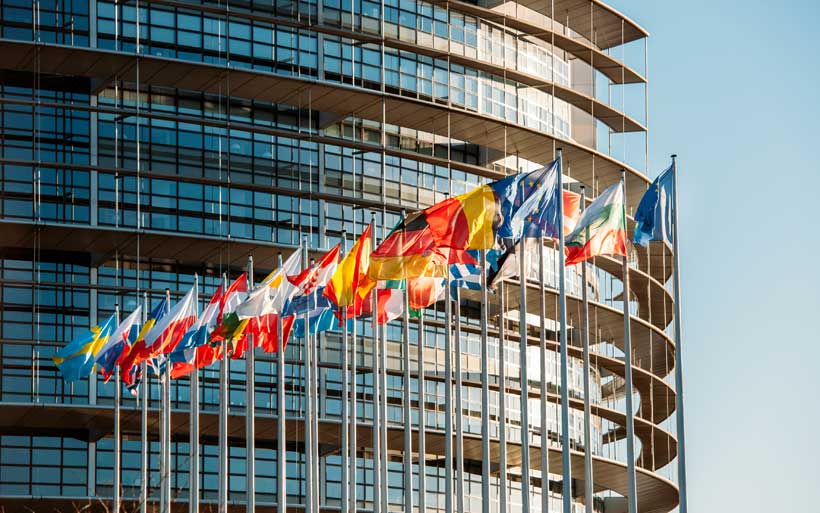 The European Union is outlining its vision for a renewed partnership with Central Asia, updating its strategy on relations with the region first set out in 2007.
The new Joint Communication adopted today by the European Commission and the High Representative of the Union for Foreign Affairs and Security Policy sets out a fresh vision for a stronger partnership with the five countries of Central Asia: Kazakhstan; the Kyrgyz Republic; Tajikistan; Turkmenistan; and Uzbekistan. It comes at a key moment of fast-developing Euro-Asian connectivity, reform and opening up in some of the countries of the region, and new momentum for regional cooperation.
"Central Asia has always been a key region: for its history, for its culture, and for its role of connecting East and West. Today it is becoming more and more strategic, amid positive internal and regional dynamics, as well as increasing global challenges that demand a strengthened partnership", said High Representative/Vice-President, Federica Mogherini. "Resilience and prosperity will be the pillars of our cooperation with Central Asia, of our support to sustainable development and reform processes, to the benefit of our citizens."
The Commissioner for International Cooperation and Development, Neven Mimica, added: "The European Union is a leading development partner for Central Asia, supporting the region with over €1 billion between 2014-2020 in areas such as the rule of law, environment, water, trade and border management. Through a renewed partnership, we want to strengthen our engagement with Central Asian partners to help them make the region more resilient, prosperous and better inter-connected."
The Joint Communication proposes to focus future EU engagement on two aspects:
Partnering for resilience by strengthening Central Asian states' capacity to overcome internal and external shocks and enhancing their ability to embrace reform;
Partnering for prosperity by supporting economic modernisation, promoting sustainable connectivity, and investing in youth.
In addition, the EU is determined to invest in regional cooperation in Central Asia, helping the countries of the region to promote dialogue and cooperation at their own pace.
Adding to the Enhanced Partnership and Cooperation Agreement that the European Union has signed with Kazakhstan, the EU intends to conclude negotiations on similar agreements with Uzbekistan and the Kyrgyz Republic, as well as to make the best possible use of its wider development assistance toolbox in the region.
In line with its Strategy on Connecting Europe and Asia and using existing frameworks of cooperation, the EU will, where appropriate, establish partnerships on sustainable connectivity with countries of Central Asia, following market principles, guaranteeing transparency and based on international standards. Envisaged areas of cooperation include transport, energy and digital connections, as well as people-to-people contacts.
Given the critical interest that Central Asian countries have in the future of the country, the EU also intends to step up cooperation with Central Asian partners to promote peace in Afghanistan. Integrating Afghanistan as appropriate in relevant EU-Central Asia dialogue meetings and regional programmes, and supporting more regional and trilateral cooperation projects with Afghan and Central Asian partners, will therefore remain a priority.
Background information
The Joint Communication adopted today by the European Commission and the High Representative of the European Union for Foreign Affairs and Security Policy will now be discussed in the Council and the European Parliament.
High Representative/Vice-President Mogherini, together with Commissioner Mimica, intends to present formally the new EU Strategy on Central Asia to her Central Asian counterparts at the 15th EU-Central Asia Ministerial meeting, which will take place on 7 July in Bishkek, Kyrgyz Republic.