World Bank Launches Human Capital Plan to Propel Investment in Africa's People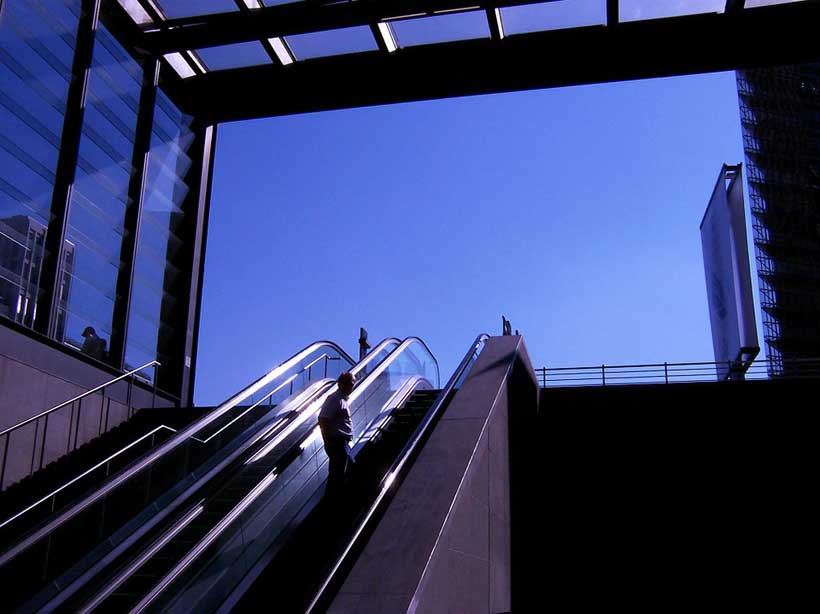 The World Bank unveiled a new plan today to help African countries strengthen their human capital. The objective of the plan is to enable Africa's young people to grow up with optimal health and equipped with the right skills to compete in the digitizing global economy.
Sub-Saharan Africa scores the lowest of all the world's regions on the World Bank's Human Capital Index, a measurement of how well countries invest in the next generation of workers. The score is explained by high mortality and stunting rates in the region, as well as inadequate student learning outcomes – all of which have a direct effect on economic productivity.
In an effort to help countries turn these indicators around, the World Bank's Africa Human Capital Plan is setting ambitious targets to be achieved in the region by 2023. These include a drastic reduction in child mortality to save 4 million lives, averting stunting among 11 million children, and increasing learning outcomes for girls and boys in school by 20%. These achievements can raise Africa's Human Capital Index score upwards to increase the productivity of future workers by 13%.
"Preventing a child from fulfilling his or her potential is not only fundamentally unjust, but it also limits the growth potential of economies whose future workers are held back. GDP per worker in Sub-Saharan Africa could be 2.5 times higher if everyone were healthy and enjoyed a good education from pre-school to secondary school," says World Bank Vice President for Africa Hafez Ghanem at the launch of the Bank's Plan during the World Bank-IMF Spring Meetings.
The Plan also aims at empowering women to prevent early marriage and pregnancy for adolescent girls. "The adolescent fertility rate in Sub-Saharan Africa is 102 births per 1,000 girls—three times as high as in South Asia. This not only damaging for girls and their children, but it also hurts economic growth," noted Ghanem.
The World Bank will increase its investments in human capital in Africa by 50% in the next funding cycle. This includes new World Bank grants and concessional finance for human capital projects in Africa totaling $15 billion in fiscal years 2021-2023. The World Bank will invest these funds strategically to unblock structural constraints to human capital development. The World Bank will also target game changing interventions that leverage technology and innovation and that prevent and reverse damage to human capital in fragile and conflict-affected settings.
The World Bank is already supporting countries to come up with new strategies to invest more and better in their people. Twenty-three African countries, covering over 60% of the region's population, have joined a coalition of nearly 60 countries to join the Human Capital Project, committing to a set of accelerated investments in their human capital.
"Human Capital Project countries are breaking away from traditional paradigms to make investment in their people a priority and are working in a more coordinated way across government to ensure that households have the right enabling environment to support human capital formation," said Annette Dixon, World Bank Vice President for Human Development.
EU Facility for Refugees in Turkey: €5.6 bn out of €6 bn now allocated in support of refugees
The European Commission today adopted a new set of assistance measures worth €1.41 billion, ensuring continued European Union support to refugees and host communities in Turkey. The programmes will focus on the areas of health, protection, socio-economic support and municipal infrastructure. The new measures are part of the second tranche of the Facility for Refugees in Turkey, bringing the total amount already allocated to €5.6 billion out of €6 billion since 2016, with the remaining balance due to be allocated over the summer.
Johannes Hahn, Commissioner for European Neighbourhood Policy and Enlargement Negotiations, said: "With this new allocation of funds, the European Union continues to deliver on its commitment to support Turkey in hosting the largest group of refugees in the world. Our assistance will focus on healthcare and protection services to refugees, and increase the resilience and self-reliance of refugees and host communities through socio-economic support. In addition, we will support municipal infrastructure in provinces with a high number of refugees."
The new assistance measures focus on long-term support and development assistance, as a combination of agreements with partners and relevant Turkish ministries. Contracts should be signed by end-2020 and actions should be completed by mid-2025 at the latest.
A particular feature of today's financial allocation is that it aims to ensure the sustainability of Facility-funded activities, reflecting the need for sustainable support for refugee inclusion, self-reliance and integration beyond the EU Facility.
Background
The EU Facility for Refugees in Turkey was set up in 2015 in response to the European Council's call for significant additional funding to support Syrian refugees in Turkey. It has a total budget of €6 billion divided into two equal tranches of €3 billion each. Out of the operational funds of €6 billion, over €2.35 billion has already been disbursed, €3.5 billion contracted and €5.6 billion allocated, with over 80 projects already rolled out.
The Facility provides for a joint coordination mechanism of EU budget and Member States' contributions designed to ensure that the needs of refugees and host communities are being addressed in a comprehensive and coordinated manner. The support seeks to improve conditions for refugees in Turkey as part of the EU's comprehensive approach to addressing the refugee crisis inside and outside the EU.
ICJ orders Pakistan to review death penalty for Indian accused of spying
In a ruling delivered on Wednesday, the International Court of Justice (ICJ) ordered Pakistan to review a death sentence handed down in the case of a former Indian Navy officer accused by Pakistan of spying, finding that the country's authorities acted in breach of the Vienna Convention, which lays out rules for diplomatic relations between countries.
Kulbhushan Jadhav, said the Court, had not been informed of his rights by the Pakistani authorities, and that the Indian Government has been deprived of "consular access": the right to communicate with him.
During the hearings, the ICJ had directed Pakistan not to carry out the death sentence until the Court's final ruling. On Wednesday, the Court ordered a "continued stay of execution", as a "indispensable condition for the effective review and reconsideration of the conviction and sentence".
Mr. Jadhav was arrested three years ago by Pakistani authorities, who say that he was in the restive Balochistan province, which is home to a separatist insurgency that Pakistan accuses India of backing. The charges levelled against Mr. Jadhav were of "espionage and sabotage activities against Pakistan".
Although a video was released shortly after Mr. Jadhav's arrest, in which he was shown admitting involvement in spying, India has always questioned the alleged confession, saying that it was extracted under duress. The Indian authorities also deny that Jadhav is a spy and say that he was kidnapped in Iran, which borders the province, which he was visiting on business.
Following Pakistan's pronouncement of the death penalty, in April 2017, India filed a case with the ICJ, calling the trial, which took place in a military court, "farcical", and asked for a stay of execution and consular access to Mr. Jadhav. Pakistan countered that Mr. Jadhav was not given consular access because he is a spy who illegally entered the country in order to create "unrest and instability".
WEF on Africa to Focus on Inclusiveness in the Fourth Industrial Revolution
The 28th World Economic Forum on Africa will take place in Cape Town, South Africa, on 4-6 September. The theme of the meeting is Shaping Inclusive Growth and Shared Futures in the Fourth Industrial Revolution.
The meeting will be the first that the World Economic Forum has held in sub-Saharan Africa since 2017, when leaders from government, business and civil society from around the world gathered in Durban, South Africa.
This year's meeting falls in a year when 20 elections will take place across the region, and nearly 100 days since South African President Cyril Ramaphosa took office. While progress has been made politically in sub-Saharan Africa, economic growth is also expected to accelerate modestly in 2019 from 3.1% in 2018 to an average of 3.6% in 2019, according to the World Bank.
Against this backdrop, the World Economic Forum on Africa will address a number of key issues facing the region's inclusive development. These include:
· Supporting growth and integration through the African Continental Free Trade Area
· Creating high-quality employment opportunities and protecting workers in the Fourth Industrial Revolution
· Employing drones to address health, infrastructure and other societal needs
· Using emerging technologies to advance healthcare and prepare for epidemics
· Implementing growth strategies that address environmental challenges and deliver industrialization
The Co-Chairs of the meeting are:
· Ellen Agler, Chief Executive Officer, The END Fund, USA
· Jeremy Farrar, Director, Wellcome Trust, United Kingdom
· Arancha Gonzalez Laya, Executive Director, International Trade Centre (ITC), Geneva
· André Hoffmann, Vice-Chairman, Roche, Switzerland
· Alex Liu, Managing Partner and Chairman, A.T. Kearney, USA
· Jim Ovia, Chairman, Zenith Bank, Nigeria
· Sipho M Pityana, Chairman, AngloGold Ashanti, South Africa
"Africa's successful development depends on building the right conditions for its new generation of entrepreneurs, innovators and leaders. This means smart, agile institutions; an enabling environment for innovation that includes access to skills and capital; and a determined approach by policy-makers to level the playing field and implement policies that prioritize sustainable, inclusive growth over short-term imperatives," said Elsie Kanza, Head of the Regional Agenda, Africa, and Member of the Executive Committee at the World Economic Forum.