UNIDO, Japan to boost economic resilience and long-term stability for IDPs and returnees in Iraq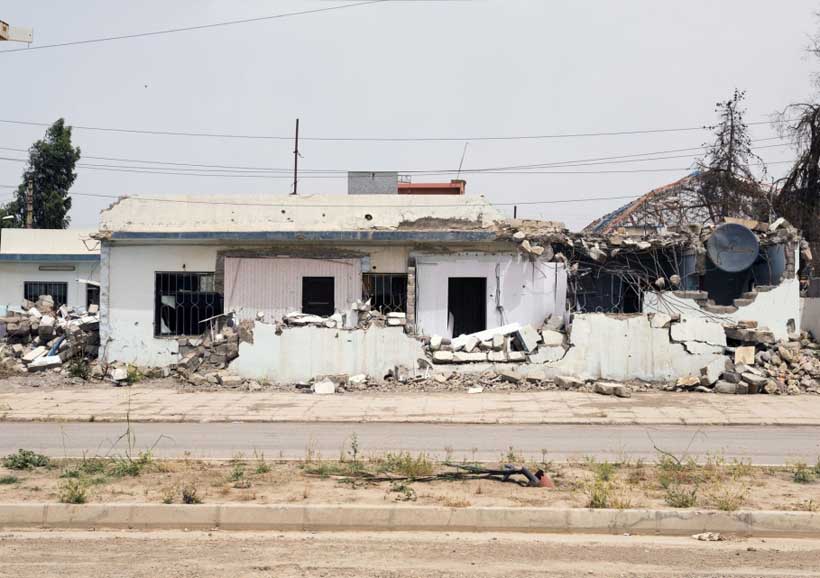 The United Nations Industrial Development Organization (UNIDO) and the Government of Japan are teaming up to foster the social stabilization and economic resilience of internally displaced persons (IDPs) and returnees in the Nineveh Governorate of Iraq. This is one of nine new projects implemented by UNIDO which Japan has recently agreed to fund, totalling US$5.8 million.
The Nineveh Governorate hosts the highest number of IDPs and returnees out of all Governorates in Iraq. The families and individuals returning to their towns often face a lack of livelihoods, social cohesion and security. With the highest countrywide poverty rates linked with unemployment and food insecurity, hardships are exacerbated for IDPs, returnees, and host communities alike. UNIDO and Japan have therefore partnered to harness the productive capacities of IDPs and returnees through entrepreneurship and technical skills upgrading, as well as to contribute to institutional capacity-building to ensure long-term and sustainable assistance to civil society.
"There is an urgent need to revive the local economy and generate employment opportunities for conflict-affected people and communities, in particular IDPs and returnees, in order to ensure livelihoods and social stability for all," said UNIDO Project Manager Noriko Takahashi.
Stavros Papastavrou, UNIDO Project Manager, added that: "In the Nineveh Governorate of Iraq, there is a tremendous need to support the re-establishment of the most vital components of civil society and to restore the technical capacities of governmental institutions with an overall goal to foster socio-economic revival in a sustainable way."
The project aims to revitalize micro and small enterprises that were operational before the crisis, establish new income-generation activities, and provide technical skills training for youth. In addition, the upgrading of vocational training centres and national institutions will ensure long-term institutional capacity-building contributing to the overall resettlement and stabilization of the local economy.
Naofumi Hashimoto, Ambassador of Japan to the Republic of Iraq said: "Japan has recently decided on a new assistance package for Iraq amounting to USD 63 million, including this project as a contribution to enhancing employment and food security. With this package, the total amount of Japan's assistance to the people affected by the crisis reaches USD 500 million."
Commission issues guidelines to protect critical European assets and technology in current crisis
European Commission today issued guidelines to ensure a strong EU-wide approach to foreign investment screening in a time of public health crisis and related economic vulnerability. The aim is to preserve EU companies and critical assets, notably in areas such as health, medical research, biotechnology and infrastructures that are essential for our security and public order, without undermining the EU's general openness to foreign investment.
President of the European Commission Ursula von der Leyen said: "If we want Europe to emerge from this crisis as strong as we entered it, then we must take precautionary measures now. As in any crisis, when our industrial and corporate assets can be under stress, we need to protect our security and economic sovereignty. We have the tools to deal with this situation under European and national law and I want to urge Member States to make full use of them. The EU is and will remain an open market for foreign direct investment. But this openness is not unconditional."
Commissioner for Trade Phil Hogan said: "We are facing an unprecedented public health crisis with deep consequences for the European economy. In the EU, we are and wish to remain open to foreign investment. In the current circumstances, we need to temper this openness with appropriate controls. We need to know who invests and for what purpose. The EU and its Member States have the right legal tools for that. Today's guidelines call upon Member States to use these tools to the fullest extent and will bring additional clarity on how to use our investment screening framework to prevent a sell-off of strategic EU assets in the current crisis."
Under existing EU rules, Member States are empowered to screen foreign direct investments (FDI) from non-EU countries on grounds of security or public order. Protection of public health is recognised as an overriding reason in the general interest. As a result, Member States can impose mitigating measures (such as supply commitments to meet national and EU vital needs) or prevent a foreign investor from acquiring or taking control over a company. National FDI screening mechanisms are currently in place in 14 Member States. With the EU foreign investment screening regulation in force since last year, the EU is well equipped to coordinate control of foreign acquisitions done at the Member States' level.
Issuing its guidelines, the Commission calls upon Member States that already have an existing screening mechanism in place to make full use of tools available to them under EU and national law to prevent capital flows from non-EU countries that could undermine Europe's security or public order.
The Commission also calls on the remaining Member States to set up a fully-fledged screening mechanism and in the meantime to consider all options, in compliance with EU law and international obligations, to address potential cases where the acquisition or control by a foreign investor of a particular business, infrastructure or technology would create a risk to security or public order in the EU.
The Commission also encourages cooperation between Member States, as it comes to FDI screening cases where foreign investment could have an effect on the EU single market. Foreign acquisitions taking place now already fall under the EU FDI screening regulation, and could be reviewed under the cooperation mechanism established by the regulation, which will be fully operational as from October 2020.
On capital movements, the guidelines also recall under which specific circumstances free movement of capital, notably from third countries, linked to acquisitions of stakes may be restricted.
The Commission will also continue to follow closely developments on the ground and stands ready to discuss and ensure coordination on any foreign investment case with a larger European impact. Protection of the EU strategic assets will also be the subject of discussions between President von der Leyen and EU leaders in tomorrow's European Council videoconference.
Background
The EU FDI Screening Regulation was adopted in March 2019. It puts in place for the first time an EU-level mechanism to coordinate the screening of foreign investments likely to affect the security and public order of the Union and its Member States. This mechanism is based on an obligation to exchange information between Member States and the Commission, as well as on the possibility for the Commission and Member States to issue opinions and comments on specific transactions. The application of this mechanism will start on 11 October 2020. The Commission and Member States are already cooperating with a view to adapt national screening mechanisms and ensure a full and swift implementation of the Regulation at EU and national levels.
China: Developing Green Finance in Agriculture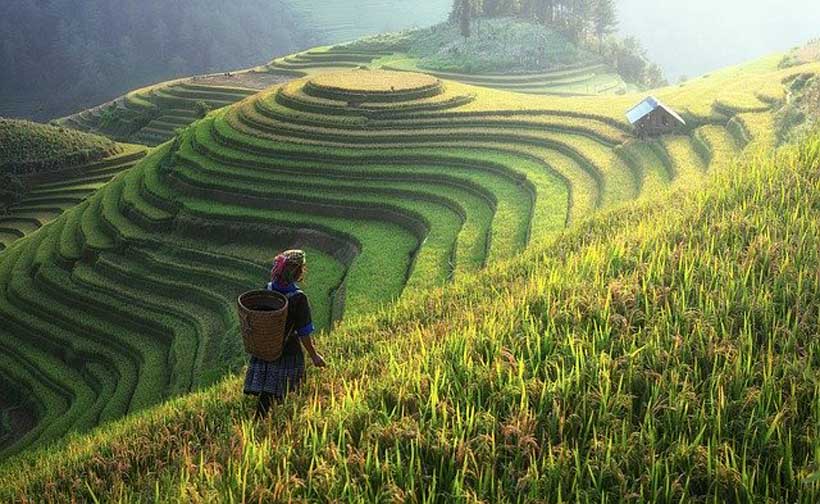 The World Bank's Board of Executive Directors today approved a loan of Euro 267.2 million (US$300 million equivalent) for China to foster green agriculture investments, development of standards, and technological innovation in Henan Province.
"This project will support the development of a green agriculture financing mechanism that can leverage commercial investments and boost the adoption of innovative technologies. It will help China fill the gap in green financing standards and generate useful lessons for other parts of China and increase the quality and safety of agricultural food products," said Martin Raiser, World Bank Country Director for China. "This project has a strong focus on promoting global public goods. Through this project, both China and the world will benefit from reduced agricultural pollution and emissions."
China's agricultural sector accounts for about 14 percent of global agriculture-related greenhouse gas (GHG) emissions and is a major source of two highly potent GHGs: methane and nitrous oxide. The level of green financing in China is low due to a general reluctance of financial sector institutions to finance agriculture investments, which are perceived to be of high risk and relatively low return. Lack of clear green finance standards has also been an obstacle to developing the market and attracting investments.
The Henan Green Agriculture Fund (GAF) Project will support the establishment of a dedicated investment facility to demonstrate the viability of financing green agriculture investments by providing financing for equity investments and on-lending to eligible firms. Henan is a major agricultural province with some of the highest output of livestock and grains in China. At the same time, agriculture has a significant environmental footprint. For example, Henan is the largest consumer of chemical fertilizers and the second largest consumer of pesticides in the country.
The GAF will finance green agriculture projects, which are defined as those that achieve more resource-efficiency and environmental sustainability, are climate-smart, and increase the quality and safety of agri-food produce. Financing could go towards green inputs and equipment production, reduction and elimination of chemical fertilizer, pesticide and plastic use through good agriculture practices; investments in technologies and practices that reduce GHG emissions and nutrients run-off; investments in improving energy and water resource use; and investments in reducing food loss and waste. Seventy-five percent of the project's activities are expected to provide direct climate co-benefits.
The project will foster the development of green agriculture financing standards based on globally accepted green investment principles, good practices and performance benchmarks, as applicable to China's agriculture sector. These would cover such areas as identification of green agriculture investments, improved processes for project evaluation and selection, management of social and environment risks, and measurement and reporting of environmental benefits based on scientific evidence, transparency and accountability.
The project will be implemented by the Henan Agriculture Development Fund Investment Corporation, which will serve as the fund manager and investor. About 60 small and medium enterprises (SMEs) in the agriculture sector are expected to receive financing through the GAF. The project should also have a catalyzing impact by directly and indirectly mobilizing public and private funds to support green agriculture investments by these SMEs.
Harmonizing and Improving Statistics in West Africa
The Board of the World Bank Group has allocated today a total of $379 million in International Development Association (IDA)* credits and grants to help harmonize and strengthen statistical systems in seven West African countries, namely Burkina Faso, Cabo Verde, Cote d'Ivoire, Ghana, Liberia, Sierra Leone and Togo, and to support the African Union (AU) and the Economic Community of West African States (ECOWAS) in their efforts to deepen regional integration in Africa.
The new project, Harmonizing and Improving Statistics in West Africa (HISWA), aims to strengthen the statistical systems of participating countries and regional and sub-regional bodies, in order to help them harmonize, produce, disseminate and enhance the use of core economic and social statistics.
Good data are essential to address the socio-economic development challenges facing the West Africa region in general, and the seven beneficiary countries in particular. Regular population censuses, household surveys, data of critical social concerns and key economic statistics such as agricultural and enterprise censuses and surveys are key to inform the decision-making process, enable efficient allocation of resources, and assess the effects of development policies and interventions. Despite progress over the past 20 years, institutional weaknesses and inconsistent financing limit the quality of statistics in West Africa, leading to poor knowledge management and difficulties in addressing emerging challenges in various development sectors.
HISWA is a regional project that will stimulate demand for data and increase the capacity of the National Statistics Offices in the beneficiary countries. Key activities include, inter alia: the harmonization of methodologies by the ECOWAS Commission; strengthened production of core economic and social statistics, including demographic and poverty statistics, national accounts and price statistics; the improvement of targeted administrative statistics; capacity-building, data dissemination; and institutional reforms. The project will also help to improve and modernize physical and statistical infrastructure to help achieve its stated objectives.
"High-quality and harmonized statistics are essential to support economic activity and regional integration as a way to address some of the key challenges facing countries in West Africa", says Ms. Deborah Wetzel, World Bank Director of Regional Integration for Africa. "Through its regional approach, the HISWA will allow for more cost-effective data and harmonization of data across countries, which is instrumental in key areas such as promotion of free trade, convergence of economic policies, and many others", she added.
Beyond the National Statistics Offices and the regional bodies, HISWA will provide reliable microdata, data platforms and statistics bulletins to a larger audience, including universities, researchers, students and the general public.
The project is also relevant to the Strategy for Harmonization of Statistics in Africa (SHaSA2), the continent-wide initiative aimed at addressing the constraints facing African statistical systems and promoting its regional integration agenda. It also supports the implementation of ECOWAS's regional strategy 2019-2023 that aims to raise the living standards of its member country populations. By generating data critical to national and regional planning and monitoring, the project remains well aligned with the World Bank Group's Regional Integration and Cooperation Assistance Strategy for Sub-Saharan Africa and will help strengthen the connection between regional policy commitments and national planning.