Moldova: Time to Overwrite the Mind Traps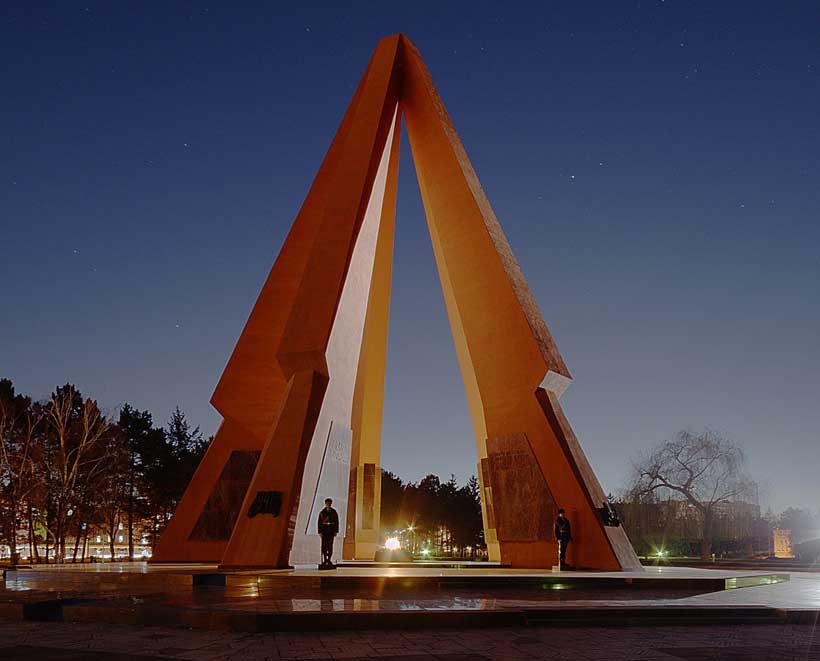 Moldova is usually assigned the title of the poorest country in Europe mired in financial and corruption scandals. The 'frozen' Transnistrian conflict is said to further divide the country between chimeric pro-Russian and pro-Western camps. Oligarchs are blamed for having captured the state and preventing democracy to flourish; and so goes on the litany of reputational prejudices about Moldova.
Although these clichés hold some water, they have generated mind traps and have prevented any alternative reading of Moldova. Caught in a thug of war between Brussels and Moscow, Europe has three options on how to approach Moldova: oppose Moscow on Moldovan territory; scale back its engagement; or honour its commitment to strengthen the rule of law and deepen economic cooperation with Chisinau. The last option requires the political maturity to accept that Chisinau can be a partner of both Brussels and Moscow.
The Bright Side of Scandals
Moldova made headlines in 2014 when the banking sector was defrauded of one billion dollars. Courtesy of the testimony of one oligarch, Ilan Shor, who himself has been convicted of involvement in the fraud, the former Prime Minister Vlad Filat was convicted and sentenced to nine years imprisonment. Despite his own conviction, Ilan Shoris now the mayor of the small town of Orhei, heads the Shor party and recently won a seat in the parliament. For many, this was a typical "à la moldave" scenario where most of the thieves got off scot-free whilst only one sits behind bars. Taken from another angle, even though Ilan Shor has been granted some form of witness protection and has escaped punishment himself, at least some part of the truth has been divulged and justice has been partly served. Following Shor's revelations about the scandal, people took the streets and a citizen movement emerged under the name of Dignity and Truth, now a political party headed by politician Andrei Nastase.
The one-billion theft has understandably attracted a lot of public attention, as did the role of Moldova in the Russian Laundromat, a scheme that laundered tens of USD billions from Russia between 2010 and 2014, involving over one hundred countries. Following these two scandals, Moldova launched a large package of reforms of its banking and judiciary systems, and put in place a National Integrity and Anti-Corruption Strategy for 2017-2020. These improvements have not gone unnoticed: the World Bank extolled the efforts of the National Bank of Moldova and the country's economic progress, which should boost investors' trust. Furthermore, criminal activities, such as smuggling, have been curtailed thanks to international cooperation, but the grey zone of Transnistria remains a thorn in Moldovan development.
Transnistria – A Peaceful Frozen Conflict
The active phase of the short 1992conflict lasted four months and left a thousand people dead. Due to the prolonged absence of military engagement, the situation was branded as a frozen conflict – thisvague concept was coined to qualify the blurry simmering situations of violence that followedthe several wars in various post soviet republics. As time passed, the term conflict has become redundant in the context of Transnistria; not much is frozen: population travels freely, students from Transnistria study in Chisinau and Transnistrians voted for the first time in the most recent February elections. There is a need to rethink our reading of this so called frozen conflict in Transnistria – violence is unlikely to resume between Tiraspol and Chisinau as long as escalating tensions between Moscow and Brussels do not boil over.
Former Vice-Minister of Foreign Affairs, Professor Osmochescu, asserts that the settlement was on right track with the 1992 Settlement Agreement, although he questions the decision to include Transnistrian representatives in the joint commission as it eventually gave Russia – allied with Tiraspol – the upper hand. The former diplomat is convinced that settlement dialogue should only include Russia, Ukraine, Romania and Moldova, excluding Tiraspol authorities that continue to insist on international recognition as a state. It is highly unlikely that European countries will recognize Transnistria owing to the fact that the EU Council has adopted restriction measures against the leadership of Transnistria for stalling progress of the political settlement.
Thecurrent process is a 5+2 settlement format, named after its composition including 5 negotiators (Russia, Ukraine, OSCE, Moldova and Transnistria) + 2 observers (EU and US). Unfortunately it has not yielded any meaningful results with the tensions between Russia and the West increasingly running counter-productive to the intent of the mechanism. During the recent conference on Transnistria, Russian academic Natalia Kharitonova underlined the unprecedented situation whereby relations between the external participants to the settlement process are far worse than between the parties to the conflict.
Today, some observers claim that a new conflict is poised because of Russian troops' presence in Transnistria and in 2018 the UN General Assembly adopted a resolution introduced by Moldova on the withdrawal of foreign troops, specifically targeting Russian troop and armament presence. These elements demonstrate that Transnistria is being utilised by both the West and Russia in pursuit of their own strategic objectives and, arguably, Transnistria is more an international affair than an internal one.
An Unhelpful International Involvement
For decades the presence of Russian troops in Transnistria has been a major concern for NATO, which has been amplified by the situation in Ukraine; and in its efforts to counter Russia, NATO opened an Information Office in Chisinau in December 2017. In view of the militarisation of the region and the recent collapse of the Intermediate-Range Nuclear Forces (INF),the NATO-Russia confrontation directly affects Moldovan sovereignty and security. The Foreign Policy Advisor to the President, Mr Ciocoi, acknowledged that his country is trapped between a rock and a hard place:'as a constitutionally neutral country, we are not pleased with the presence of Russian troops or NATO on our soil. It is a legacy of the past and a consequence of today's geopolitical realities. We have to deal with it.'
With most international efforts focusing on security issues and more recently on the fight against so-called Russian propaganda, little effort has been comparatively made to promote sustainable economic development and the rule of law in Moldova. Moldovans' daily concern is about making ends meet and employment, whilst Brussels and Moscow use the carrot and stick approach to promote their policies. Using economic incentives and sanctions, Brussels and Moscow are forcing Chisinau to choose between the West and the East. This dilemma is leading nowhere as Moldova is both West and East with the country depending on Russia for its energy and the EU market to export its goods. No reasonable politician or businessman in Moldova today embraces a west or east approach, but all favour a mixed approach. It is thus misleading to label President Dodon as a pro-Russian or the tycoon Plahotniuc as a pro-Western.
Blame it on the Rich
An oligarch turned politician, Vlad Plahotniuc presides over the Democratic Party, which won 30 seats at the recent parliamentary elections. Often described as the puppet-master who captured the state, most people blame him for all wrongs in the country and believe that he pulls the strings of the country including the judiciary system.
In a recent discussion with Vitali Garmurari, the Spokesperson for the Democratic Party said that the accusations against Vlad Plahotniuc need to be substantiated. Only a court can rule over the guilt of a person and so far, Mr Plahotniuc has not been sentenced, he added. Recently, Interpol rejected the request of Russia to place Mr Plahotniuc on their wanted list for alleged involvement in the attempt on the life of German Goruntsov, a Russian banker. For Vlad Plahotniuc's detractors, the absence of condemnation is not a proof of his innocence but evidence of his control over the judiciary.
In Moldova and abroad, rumours flourish about this man who has unquestionable power thanks to his key role in the energy sector. As a veteran in the oil and gas business, he has forged strong connections in the US, who are obsessed with replacing Russia as the leading gas exporter to Europe. The situation though is not as straightforward as it seems. Moldova relies completely on Transnistria for its energy and the region acts as a small hub for Russian gas to the Balkans. Moldovagaz – a joint venture between the Ministry of Industry of Transnistria, the Moldova Government and the Russian giant Gazprom – has the monopoly over gas transactions. One of the issues is that Moldova has committed to the European Third Energy Package that calls for the unbundling and opening of the energy market. As part of its commitment Moldova must strip Moldovagaz of its privileged position and, given the complexities at play, Chisinau was granted an exceptional delay until 1 January 2020. This European requirement corners Moldova as the country is totally dependent on Russian gas and Gazprom holds 50% of Moldovagaz shares and, de facto, the 13% nominally held by Transnistria. The situation gets even more complicated as the contract between Gazprom and Moldovgaz are valid until the end of 2019and Moldova does not have a meaningful gas alternative in place. Mr Plahotniuc understands perfectly the gains to be by playing Russian, the US and European against each other in the energy sector. In 2017,his close ally Vasile Botnari was appointed as the new head of Moldovagaz.
The ruthless energy competition between Russia and the United States for the European market is driving their political and security agendas. The year 2019 will be pivotal in the Moldovan energy market and, as this deadline approaches, the manoeuvrings of those invested parties both within Moldova and externally will be a riveting game to observe.
An Oligarchy on the Way to Democracy?
In the meantime, the Moldovan constitutional court has validated the result of the 24 February elections and Plahotniuc's Democratic Party has emerged as the party with second largest number of seats. Alongside the Democratic Party with 30 out of 101 seats, the Socialists gained 35 seats, the ACUM group gained 26 and the remaining 10 seats were shared between the Shor party and independents.
One of the features of the Moldovan political landscape is the fact that oligarchs head several parties: Vlad Plahotniuc heads the Democrats, Ilan Shor has his eponymous party and Renato Usatii is the president of Our Party. According to popular narratives, oligarchs are involved in politics to further their own profit and wealth; however their involvement does not necessarily pose a barrier to democracy. Commenting on the recent elections and the political landscape, Professor Osmochescu sees the emergence of these parties as a genuine mirror of the diverse opinions held by the population. Looking back at the political developments over the past thirty years, Professor Osmochescu recalls the evolution from an early enthusiasm with plethora of parties, the uncertainties around the future and the disillusion with both Russia and Europe. Today, he is hopeful that the leading parties will observe democratic principles and contribute to a new political paradigm.
The OSCE statement on the recent elections echoes the same opinion: although violations were recorded, fundamental rights have been generally respected, says the preliminary report. Taken as a whole, Moldova is transitioning and some are definitely looking at the cup half full rather than focusing on shortcomings.
It's All About the Money
Conflict specialist Iulia Cozenco has worked on various projects in Transnistria over the past decade and today she has one message: efforts should be directed towards social inclusion, and not only in Transnistria. Due to all the challenges Moldova has gone through over the past three decades, the population has become increasingly vulnerable and the country lacks a social protection system capable of responding to all the problems. She concludes that international assistance should be directed at broader social inclusion and protection initiatives rather than narrow Tiraspol-Chisinau confidence-building projects.
Commenting on the situation in Transnistria, Dumitru Budianschi, an economist at the Moldovan ExpertGrup,has observed that, the lack of a political settlement between Tiraspol and Chisinau does not prevent economics agreements from forging on. These agreements cover energy and mobile communications, however Mr Budianschi has raised the concern that these agreements lack transparency and have been extremely profitable to a select few people on both sides of the river. Unsurprisingly, the lack of settlement is perversely convenient for such shady deals. According to Mr Budianschi, the international policy of small steps in Transnistria will not pay off and a crackdown on the criminal activities in the region is needed in order to give any settlement a chance of succeeding. The growing trade with Europe, Moldova's first export partner, is a positive development that can no longer accommodate the black holes around Transnistria.
International involvement in Moldova is both a part of the problem and the solution. Should involvement take the shape of interference advancing eastern or western interests, it will only serve to polarise and destabilise Moldova and will ultimately backlash on European security. Disengagement would be equally damaging as Moldova today relies on both Brussels and Moscow and wishes to maintain relations with both partners. At this point in time, Chisinau needs international cooperation with Moscow and Brussels to assert itself as a solid partner to both the West and the East.
Prospects of Armenia-Turkey Rapprochement
Potential Armenia-Turkey rapprochement could have a major influence on South Caucasus geopolitics. The opening of the border would allow Turkey to have a better connection with Azerbaijan beyond the link it already has with the Nakhchivan exclave. Moscow will not be entirely happy with the development as it would allow Yerevan to diversify its foreign policy and decrease dependence on Russia in economy. The process nevertheless is fraught with troubles as mutual distrust and the influence of the third parties could complicate the nascent rapprochement.
Over the past month Armenian and Turkish officials exchanged positive statements which signaled potential rapprochement between the two historical foes. For instance, the Armenian PM Nikol Pashinyan said that he was ready for reconciliation with Turkey "without preconditions." "Getting back to the agenda of establishing peace in the region, I must say that we have received some positive public signals from Turkey. We will assess these signals, and we will respond to positive signals with positive signals," the PM stated. Turkey's President Recep Tayyip Erdogan said Ankara could work towards gradual normalization if Yerevan "declared its readiness to move in this direction."
On a more concrete level Armenia has recently allowed Turkish Airlines to fly to Baku directly over Armenia. More significantly, Armenia's recently unveiled five-year government action plan, approved by Armenia's legislature, states that "Armenia is ready to make efforts to normalize relations with Turkey." Normalization, if implemented in full, would probably take the form of establishing full-scale diplomatic relations. More importantly, the five-year plan stresses that Armenia will approach the normalization process "without preconditions" and says that establishing relations with Turkey is in "the interests of stability, security, and the economic development of the region."
So far it has been just an exchange of positive statements, but the frequency nevertheless indicates that a certain trend is emerging. This could lead to intensive talks and possibly to improvement of bilateral ties. The timing is interesting. The results of the second Nagorno-Karabakh war served as a catalyzer. Though heavily defeated by Azerbaijan, Armenia sees the need to act beyond the historical grievances it holds against Turkey and be generally more pragmatic in foreign ties. In Yerevan's calculation, the improvement of relations with Ankara could deprive Baku of some advantages. Surely, Azerbaijan-Turkey alliance will remain untouched, but the momentum behind it could decrease if Armenia establishes better relations with Turkey. The latter might not be as strongly inclined to push against Armenia as it has done so far, and specifically during the second Nagorno-Karabakh war. The willingness to improve the bilateral relations has been persistently expressed by Ankara over the past years. Perhaps the biggest effort was made in 2009 when the Zurich Protocols were signed leading to a brief thaw in bilateral relations. Though eventually unsuccessful (on March 1, 2018, Armenia announced the cancellation of the protocols), Ankara has often stressed the need of improvement of ties with Yerevan without demanding preconditions.
Beyond the potential establishment of diplomatic relations, the reopening of the two countries' border, closed from early 1990s because of the Nagorno-Karabakh conflict and Turkey's solidarity with and military and economic support for Azerbaijan, could also be a part of the arrangement. The opening of the 300 km border running along the Armenian regions of Shirak, Aragatsotn, Armavir, and Ararat could be a game-changer. The opening up of the border is essentially an opening of the entire South Caucasus region. The move would provide Armenia with a new market for its products and businesses. In the longer term it would allow the country to diversify its economy, lessen dependence on Russia and the fragile route which goes through Georgia. The reliance on the Georgian territory could be partially substituted by Azerbaijan-Armenia-Turkey route, though it should be also stressed that the Armenia transit would need considerable time to become fully operational.
Economic and connectivity diversification equals the diminution of Russian influence in the South Caucasus. In other words, the closed borders have always constituted the basis of Russian power in the region as most roads and railways have a northward direction. For Turkey an open border with Armenia is also beneficial as it would allow a freer connection with Azerbaijan. Improving the regional links is a cornerstone of Turkey's position in the South Caucasus. In a way, the country has acted as a major disruptor. Through its military and active economic presence Turkey opens new railways and roads, thus steadily decreasing Russian geopolitical leverage over the South Caucasus.
As mentioned, both Ankara and Yerevan will benefit from potential rapprochement. It is natural to suggest that the potential improvement between Turkey and Armenia, Russia's trustful ally, would not be possible without Moscow's blessing. Russia expressed readiness to help Armenia and Turkey normalize their relations, saying that would boost peace and stability in the region. "Now too we are ready to assist in a rapprochement between the two neighboring states based on mutual respect and consideration of each other's interests," the Russian Foreign Ministry spokeswoman, Maria Zakharova, said. Yet, it is not entirely clear how the normalization would suit Russia's interests. One possibility is that the Armenia-Turkey connection would allow Russia to have a direct land link with Turkey via Azerbaijan and Armenia. However, here too the benefits are doubtful. The route is long and will likely remain unreliable. For Russia trade with Turkey via the Black Sea will remain a primary route.
Presenting a positive picture in the South Caucasus could however be a misrepresentation of real developments on the ground. The Armenian-Turkish rapprochement is far from being guaranteed because of ingrained distrust between the two sides. Moreover, there is also the Azerbaijani factor. Baku will try to influence Ankara's thinking lest the rapprochement goes against Azerbaijan's interests. Moreover, as argued above, Russia too might not be entirely interested in the border opening. This makes the potential process of normalization fraught with numerous problems which could continuously undermine rapport improvement.
Thus, realism drives Turkish policy toward Armenia. Ankara needs better connections to the South Caucasus. Reliance on the Georgian transit route is critical, but diversification is no less important. The results of the Second Nagorno-Karabakh war present Turkey and Armenia with an opportunity to pursue the improvement of bilateral ties. Yet, the normalization could be under pressure from external players and deep running mutual distrust. Moreover, the two sides will need to walk a tightrope as a potential blowback from nationalist forces in Turkey and Armenia can complicate the process.
Author's note: first published in caucasuswatch
Tighter Ties with China Signal Ukraine's Multi-Vector Foreign Policy
Ukraine is eager to cut deals with China as it confronts the West's moves to allay Russian concerns. Whether Kyiv's moves are a sign of a larger foreign policy adjustment or just a bluff aimed to mitigate faltering ties with the EU and the US, they could beget big consequences.
'Chinese Card'
On June 30, Ukraine touted an agreement with China, which proposes revamping the country's decrepit infrastructure. The decision comes following a US-German resolution to finish the Nord Stream 2 pipeline, despite longstanding concerns of Kyiv and other CEE nations. Yet, perhaps the biggest motivation was the growing unwillingness in the West to advance Ukraine's NATO/EU aspirations.
The current state of affairs pushes Ukraine to find alternatives in foreign policy. China, with plenty of cash and political clout, comes as an obvious choice resulting in the signing of the bilateral agreement in June. The document outlines China's willingness to invest in railways, airports, and ports, as well as telecommunications infrastructure across Ukraine. But otherwise, the agreement details few specifics.
The available details from the deal fit comfortably into the pattern China has been following across Eurasia. For example, China signed similar deals with Iran, Egypt and Saudi Arabia among others, demonstrating its willingness to penetrate those states' vital infrastructure. Still, the documents can be also characterized as an umbrella agreement that serves as a roadmap rather than an accord listing concrete details and commitments.
The China-Ukraine agreement is all the more surprising as Kyiv rebuffed earlier this year a Chinese proposal to buy a Ukrainian aerospace company, Motor Sich.
Nevertheless, there are several reasons behind the rapprochement. First and foremost, it is about Ukraine adjusting its foreign policy stance to the state of economic relations. China is now Ukraine's biggest single-country trade partner outstripping Russia and having a 14.4 percent share of the country's imports and 15.3 percent of its exports. Perhaps fearful of possible Chinese countermeasures over the Motor Sich decision, Kyiv has been open to mending ties with Beijing with the June agreement.
Secondly, it paves the way for a more active role in China's near-trillion-dollar Belt and Road Initiative (BRI), which aims at connecting China with the European market across the heart of Eurasia. Ukraine was among the first to endorse the initiative but has avoided signing memorandums on cooperation similar to what China has done with many others.
More immediately, the tilt toward China follows Kyiv's decision to remove its name from an international statement about human rights abuses in China's Xinjiang. While Ukraine initially joined the initiative, together with 40 other states, Kyiv abruptly changed its mind on June 24. It has been confirmed that the withdrawal followed Chinese threats to limit trade and deny access to COVID-19 vaccines for which Ukraine had already paid.
Multi-Vector Policy
Some larger geopolitical dynamics are also at play, such as Kyiv's attempt to acclimate to the changing world order and the growing global competition between Beijing and Washington. In this environment, Ukraine might want to carve out an equidistant place between the two powers so as to avoid possible backlash from siding clearly with either of them.
As such, Ukraine appears to be embarking on a multi-vector foreign policy. It would allow Kyiv to alleviate its dependence on the West and seek lucrative economic and political ties with large Eurasian states. Put simply, relations with the West did not deliver on the expected benefits. The country was not offered NATO or EU accession, while the collective West's consistent concessions to Russia undermine Ukraine's interests. Ukraine has also often tended to look at China and other Eurasian powers from the 'Western perspective', which limited its options.
In Kyiv's understanding, elimination of this obstructive dependence would enable it to find new partners able to bring in investments and ideally political support in multilateral organizations. China undoubtedly can be such a partner.
Kyiv's calculations are more understandable when taken in view of its larger diplomatic readjustment in the region. For example, Ukraine recently began building closer relations with another Eurasian power in Turkey. When Ukrainian president Volodymyr Zelensky visited Istanbul in April 2021, nascent bilateral military ties were seen as a new chapter in the countries' relations. Most indicative of this shift, a memorandum was signed on the creation of joint defense-industrial projects, which includes joint development of unmanned aerial vehicles in Ukraine.
The story of Turkey could serve as a microcosm, whereby Kyiv displayed that it is more interested in balancing the pressure from Russia and mitigating the failures in its pro-Western foreign policy course. Ukraine thus foreshadowed its increasingly multi-vector foreign policy as a solution to its geopolitical problems. In Kyiv's understanding, rapprochement with China and Turkey could mitigate threats emanating from Russia as both Beijing and Ankara enjoy closer ties with Moscow, but nonetheless consider it a competitor.
The multi-vector foreign policy for Ukraine however does not mean abandoning its pro-Western cause. It rather involves seeing its NATO/EU aspirations as complementary with the closer economic ties with China and others. It will require an agile foreign policy and leveraging the country's geopolitical assets.
New Type of Bilateral Relations
Ukraine's behavior might herald the birth of what could be characterized as a Eurasian model of bilateral relations. Across the continent, the notion of traditional alliances is being gradually replaced by partnerships. Devoid of formal obligations, China, Iran, Turkey and Russia find more space for interaction and see a larger pool of opportunities across the vastness of the supercontinent. Bigger maneuverability makes their foreign policy more agile in finding a common ground for cooperation.
The Eurasian model is a byproduct of an evolving global order in which each state with geopolitical influence recalibrates its foreign ties to fit into the post-unipolar world. Russia and China officially refuse to have an alliance – indeed, they claim an alliance would undermine their purportedly benevolent intentions toward one another. More specifically, the concept relates to how China sees the future world order. It opposes alliances – the 'relic' from the Cold War era.
Thus, the shift in Kyiv's foreign policy could be part of this Eurasian trend where Ukraine seeks to construct its Asia policy which would better correspond to the unfolding China-US competition, Asia's economic rise, and most of all, the failure to become a NATO or EU member state.
Reality Check
However, closer ties with China and most of all the dependence on Beijing's investments also involves risks. China's infrastructure projects are mostly financed through loans, which poorer and weaker countries are unable to repay. Often, ownership of the sites ends up in Chinese hands.
Chinese involvement in Ukraine's critical infrastructure could also risk giving control over strategic technologies to Beijing, which would be channeled to China and successfully used to advance Chinese interests.
For Kyiv, dependence on Beijing also involves risks because of China's close partnership with Russia. Dangers could be manifested in a concerted pressure on Ukraine in international organizations, or even China heeding Russian fears and abandoning infrastructure projects which would harm Russian interests.
The June agreement is an umbrella deal that lays out the foundation for deeper cooperation, but in no way guarantees its fulfillment. This could mean that Ukraine only sought to restore worsening bilateral relations with China following the Motor Sich saga. Alternatively, Kyiv might merely be trying to raise stakes in its stagnated relations with the West and hold Washington to account, signaling that it can successfully navigate between geopolitical poles if need be.
Author's note: first published at chinaobservers
Ukraine's independence: Shaping new political narratives through art
Ukraine's 30th Independence Anniversary brings forth a discussion on forming a modern cultural identity in the wake of political instability.
Despite gaining independence 30 years ago, Ukraine is still facing consistent attacks on its sovereignty, both political and cultural. From the ongoing war with Russia in Eastern Ukraine, where 10,000 people have lost their lives since 2014, down to the root of oversimplification of Ukrainian issues in the media, Ukraine's story is often being told by opponents attempting to distort the modern Ukrainian cultural identity.
My first-hand experience working with kids at the Ukrainian warzone has taught me a deep appreciation for cultural independence. For five years together with youngsters I wrote, directed and staged a performance piece titled 'Contact Line' about life at the warzone and personally witnessed the huge impact of arts and culture on the kids' lives. This experience demonstrated that for too long Ukraine has let someone else present its identity to its youth, citizens and the world.
Shaking away the Soviet legacy
There's no denying that the Soviet Union left a lasting legacy on Ukraine. The culture of Ukraine is to this day tainted by lingering ghosts of the Soviet past. Soviet authorities vigorously supressed the development of independent cultural identities in all the member states. In Ukraine's case, simplistic rural folklore was imposed on society as a primary culture and was a means of suppressing creative or progressive thought. National collectives and one-dimensional traditional themes were presented as the essence of Ukrainian culture throughout the 20th century. Anyone who didn't fit the Soviet mould was eliminated. A specific term, Executed Renaissance, is used to define a generation of Ukrainian artists who were repressed by the Soviet regime for their artistic non-conformism.
It has taken decades for Ukraine to regain its cultural voice and iron out its Soviet imprint. A key concept of postcolonial theory examines the creative resistance to the colonizers' culture and the fraught slow development of a postcolonial identity. Ukraine has been struggling through this process for 30 years. However, since the 2014 Revolution of Dignity the country has been reimagining its culture, exploring its history and reconnecting with its identity. Ukraine is now striving to be on par with Western culture by ridding itself of remaining Soviet influences. Cultural institutions previously under government control or censorship are finding an independent voice and the population is discovering that authentic artistic expression is providing hope in difficult times.
Looking at the future
Over the past 10 years, Ukraine has witnessed a robust change in the arts sector. The cultural scene has made a significant move away from a conservative ethos to a more contemporary one. Visual arts are the most progressive form of expression in Ukraine, with cinema rapidly catching up. Ukrainian filmmakers are winning awards at the Cannes Film Festival and Ukrainian artists are receiving praise at La Biennale di Venezia. The expectation is that this trend will not only magnify in the coming years, but also position Ukrainian artists as global creative trailblazers.
Despite ballet being an extremely politicised art form during the Soviet period, it is now going through a revival and modernisation. The Ukrainain school of ballet is gaining recognition as one of the world's best and Ukrainian ballet dancers are headlining the top ballet companies across the globe, showcasing their immense talent and training. British audiences will have an opportunity to watch the best Ukrainian ballet dancers from the world's top theatres come together for a one-off unique performance at Sadler's Wells Theatre in London on September 7th.
Georgian-American ballet choreographer George Balanchine famously said, "Ballet will speak for itself," and the artform remains a true demonstration of the universal language of dance. The Ukrainian Ballet Gala will be a showcase of the innovation and traditions of the contemporary Ukrainian ballet school.
Global cultural promotion
In a globalised world it's the wish of every country to promote and engage in cultural exchanges, and Ukraine is very much part of this movement. Ukraine wants to be an active player on the world stage, both politically and culturally, and to be a dynamic culture creator, particularly in Europe. Trust in soft diplomacy is growing and Ukraine's international relations and diplomacy are benefiting from this trend.
As a Ukrainian-born and British-educated theatre producer and director I appreciate the importance of bringing the best of Ukrainian culture to the world not just for Ukraine's benefit, but to enrich global culture and share experiences through creative means. It is the job of people like me and my colleagues to tell Ukraine's story through art and, thus, shape new political narratives about Ukraine internationally. We want to share our rich culture with the world and events, such as the Ukrainian Ballet Gala, are key to achieving this.
Ukrainians are now left with no choice but to stride forward – no outside force should ever again control the vibrant culture of Ukraine.