Assange arrest exposes him to risk of serious human rights violations
Independent UN rights experts on Thursday said the arrest of Wikileaks co-founder Julian Assange by police in the United Kingdom, after the Ecuadorian Government decided to stop granting him asylum in their London embassy, exposed him to "the risk of serious human rights violations", if extradited to the United States.
Special Rapporteur on extra-judicial executions, Agnes Callamard, tweeted that in "expelling Assange from the Embassy" and allowing his arrest, it had taken Mr. Assange "one step closer to extradition". She added that the UK had now arbitrarily-detained the controversial anti-secrecy journalist and campaigner, "possibly endangering his life".
Mr. Assange took refuge inside the embassy in 2012, to avoid extradition to Sweden by the UK authorities where he faced charges, since dropped, of sexual assault. But he also faces US federal conspiracy charges, relating to the leak of a vast number of Government documents to his Wikileaks website, by the former US intelligence analyst, Chelsea Manning. The US argues that publication by the investigative site, endangered the lives of its citizens working overseas.
According to reports, the UK will now assess whether to extradite the Australian national to the US, where he faces up to five years in prison. The UK has reportedly given assurances in writing to the Ecuadorian Government that Mr. Assange will not be extradited to a country where he could face torture, or the death penalty.
After appearing in a central London courtroom on Thursday, Mr. Assange was found guilty of failing to surrender to the court in 2012, and now faces up to 12 months in prison.
The UN independent expert on the right to privacy, Joe Cannataci, issued a statement following the arrest, saying that "this will not stop my efforts to assess Mr. Assange's claims that his privacy has been violated. All it means is that, instead of visiting Mr Assange and speaking to him at the Embassy…I intend to visit him and speak to him wherever he may be detained."
In a statement last Friday, Special Rapporteur on torture, Nils Melzer, said he was alarmed by reports that an arrest was imminent, and that if extradited, Mr. Assange could be exposed to "a real risk of serious violations of his human rights, including his freedom of expression, his right to a fair trial, and the prohibition of cruel, inhuman or degrading treatment or punishment."
UK urged to 'abide by international obligations'
Last December, the UN Working Group on Arbitrary Detention, urged the UK to "abide by its international obligations" and allow Mr. Assange safe passage out of the embassy.
"States that are based upon, and promote the rule of law, do not like to be confronted with their own violations of the law, that is understandable. But when they honestly admit these violations, they do honour the very spirit of the rule of law, earn enhanced respect for doing so, and set worldwide commendable examples," said a statement released by the Working Group.
In December 2015, the Working Group concluded in its opinion No. 54/2015 that Mr. Assange – who at the time had a European arrest warrant issued against him for an allegation of crimes committed in Sweden ‑ was being arbitrarily deprived of his freedom and demanded that he be released.
"Under international law, pre-trial detention must be only imposed in limited instances. Detention during investigations must be even more limited, especially in the absence of any charge" said the experts. "The Swedish investigations have been closed for over 18 months now, and the only ground remaining for Mr. Assange's continued deprivation of liberty is a bail violation in the UK, which is, objectively, a minor offense that cannot post facto justify the more than 6 years confinement that he has been subjected to since he sought asylum in the Embassy of Ecuador."
"Mr. Assange should be able to exercise his right to freedom of movement in an unhindered manner, in accordance with the human rights conventions the UK has ratified," the experts added.
ADB Marks International Day Against Homophobia, Transphobia, and Biphobia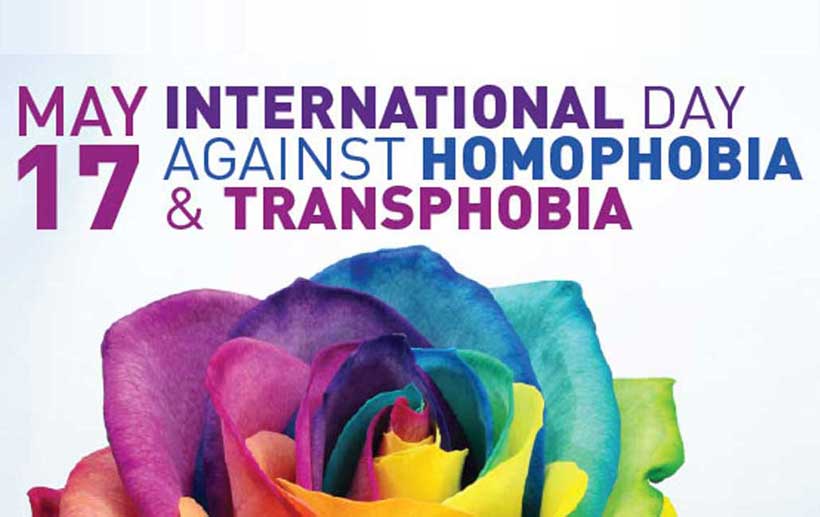 The Asian Development Bank (ADB) is marking the International Day Against Homophobia, Transphobia, and Biphobia (IDAHOT) for the first time by hosting two events over 2 days at ADB headquarters in Manila.
"ADB supports LGBT+ inclusion within and outside its organization. We are committed to a diverse and inclusive workforce where everyone is treated with respect regardless of gender, nationality, ethnicity, religion, sexual orientation, physical ability, and thinking style. We recognize that the promotion and strengthening of diversity, inclusion, and equality at ADB is critical to our effectiveness as an organization," said ADB President Mr. Takehiko Nakao.
On 16 May, IBM Philippines President and Country General Manager Ms. Aileen Judan-Jiao made a presentation on IBM's programs and initiatives to foster a diverse and inclusive workplace for all employees, including for those from the lesbian, gay, bisexual, transgender, and related communities (LGBT+).
ADB hosted a panel discussion on 17 May, which brought together ADB experts and civil society representatives to discuss ways to promote the inclusion of LGBT+ communities in ADB operations. The panel members included civil society leaders from APCOM, the Asia Pacific LGBT+ health and rights organization, and Babaylanes, the Philippines LGBT+ student and youth organization.
The inclusion of vulnerable groups in societies, including LGBT+ people, is critical to achieving a prosperous, inclusive, resilient, and sustainable region, as envisioned in ADB's Strategy 2030.
IDAHOT promotes inclusion and recognizes efforts to overcome the exclusion, discrimination, and violence that the LGBT+ community continues to experience in many parts of the world, including in Asia and the Pacific. IDAHOT recognizes the significant progress that has been made towards equality in many parts of the world. The date of 17 May was chosen to commemorate the World Health Organization's decision in 1990 to declassify homosexuality as a mental disorder.
UN: Gaza blockade causes 'near ten-fold increase' in food dependency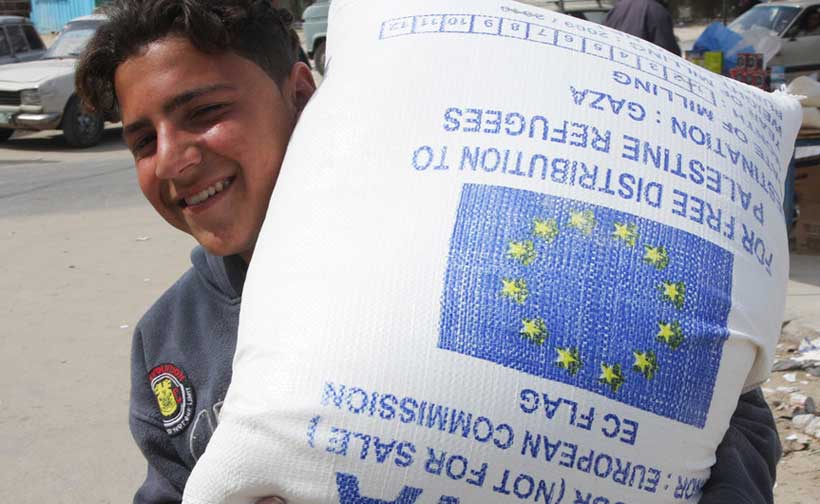 At a time when Muslims globally are observing the holy month of Ramadan, more than half the population in Gaza depends on the international community for food aid, the director of the United Nations Relief and Works Agency for Palestine refugees in the Near East (UNRWA) said on Monday, citing a "near ten-fold increase" in need.
According to UNRWA, it must secure an additional $60 million by June to continue providing food to more than one million Palestine refugees in Gaza, including some 620,000 "abject poor" who cannot cover their basic food needs and are surviving on $1.6 per day. The funds are also needed to cover the severely challenged 390,000 "absolute poor", who survive on about $3.5 per day.
UNRWA is funded almost entirely by voluntary contributions and financial support, which has been outpaced by growing needs.
From fewer than 80,000 Palestine refugees in Gaza receiving social assistance in 2000, today over one million people need urgent food aid to get through their day.
"This is a near ten-fold increase caused by the blockade that led to the closure of Gaza and its disastrous impact on the local economy, the successive conflicts that razed entire neighborhoods and public infrastructure to the ground, and the ongoing internal Palestinian political crisis that started in 2007 with the arrival of Hamas to power in Gaza," said Matthias Schmale, Director of UNRWA Operations in Gaza.
UNRWA is also confronted with an increased demand for services resulting from a growing number of registered Palestine refugees.
Moreover, the tragic death of 195 Palestinians – including 14 UNRWA students and the long-lasting physical and psychological injuries of 29,000 people during year-long demonstrations, known as the 'Great March of Return' – come after three devastating conflicts since 2009 that, combined, left at least 3,790 dead and more than 17,000 injured.
A 2017 UN report predicted that by 2020, Gaza would be unlivable.
Today, with over 53 per cent of Gazans unemployed and more than one million dependent upon quarterly UNRWA food handouts, UN agencies and remittances from abroad are all that stand between Gaza and total collapse.
"For the first time in my year-and-a-half there," Mr. Schmale elaborated, "I had three people talking to me separately about noticeably increasing drug abuse, increasing suicide attempts and prostitution and they put this down to the place is collapsing socially, in socio-economic terms and one can see it and of course against a background like that escalation is possible at any time".
By continuing to deliver upon its mandate, UNRWA remains a critical lifeline for most of Gaza's 1.9 million inhabitants, dispensing services in health and education and defending rights and dignity. Most urgent though, is the food assistance to more than one million Palestine refugees.
Operating with large financial shortfalls, as one of the few stabilizing elements in a very complex environment UNRWA is encouraging all Member States to work collectively to fund its programme budget as well as its emergency programmes, which are financed through separate funding portals.
UNRWA is tasked to help Palestine refugees in Jordan, Lebanon, Syria and the West Bank – including East Jerusalem and the Gaza Strip – to achieve their full human development potential.
UN: Sahel crisis reaching unprecedented levels
Repeated and increasingly sophisticated armed attacks in the Sahel and food shortages linked to last year's severe drought, have reached unprecedented levels, putting the future of a "whole generation" at stake, three top UN humanitarian officials said on Wednesday.
In an appeal for increased funding to support millions of people affected by spreading violence in Mali, Niger and Burkina Faso, the UN Resident and Humanitarian Coordinators for the three countries warned that the instability risked spilling over into other West African countries.
Needs are growing, they maintained, amid a five-fold rise in displacement in the last 12 months which has seen more than 330,000 people leave their homes, in addition to 100,000 refugees.
"Many of those affected by the violence now were already facing dire hardship; for them, it's double devastation," said Mbaranga Gasarabwe, UN Resident and Humanitarian Coordinator in Mali.
Citing "recurrent" violent attacks by armed groups that are up to four times more common now than in 2012 at the start of Mali's security crisis – when the north and centre were briefly under the total control of extremists – Ms. Gasarabwe told journalists in Geneva that these had severely hampered the delivery of basic social services to communities, such as education, health, water sector and shelter.
In Mali "more than 1,800 schools have closed and over 80 health centres are either shut or only partially operational", the UN official said, echoing concerns by her colleagues about service and governance gaps that extremists can be quick to fill.
"We must act now and fast," added UN Resident and Humanitarian Coordinator in Niger, Bintou Djibo. "Sustained relief efforts, economic and social development are key. In the Sahel, violence is also rooted in a sentiment of marginalisation and disenfranchisement."
According to latest UN figures, some 5.1 million people need humanitarian assistance in Burkina Faso, Mali and Niger's western Tahoua and Tillaberi regions.
Aid organizations have appealed for $600 million to assist 3.7 million of those most in need, but funding is at around 19 per cent only, for all three countries.
"We cannot stress enough the urgency of the situation. The future of a whole generation is at stake," said Metsi Makhetha, UN Resident Coordinator for Burkina Faso, referring to attacks by "ISIS-inspired" armed groups, which threatened to destabilize longstanding traditional methods of community-based conflict resolution. "The UN, partner humanitarian organizations and Governments have stepped up operations. But we must do more."
Amid indications that explosive devices now being used in the Sahel resemble those being used in the Syria conflict, the UN officials insisted that the urgent action was needed to help vulnerable communities.
"The attacks are increasing, the methods are getting sophisticated; we are seeing more and more targeting of civilians," said Ms. Makhetha "We need even a concerted effort so that we can really create conditions that will enable the communities to strengthen their traditional community links."
Community tension "is something that we can ill-afford", Ms. Makhetha explained, "and we have to do everything to make sure that the communities are supported because when we don't it is also very fertile terrain for recruitment and it is very fertile terrain for increased grievances."