The clash of human rights ideas between universalism and relativism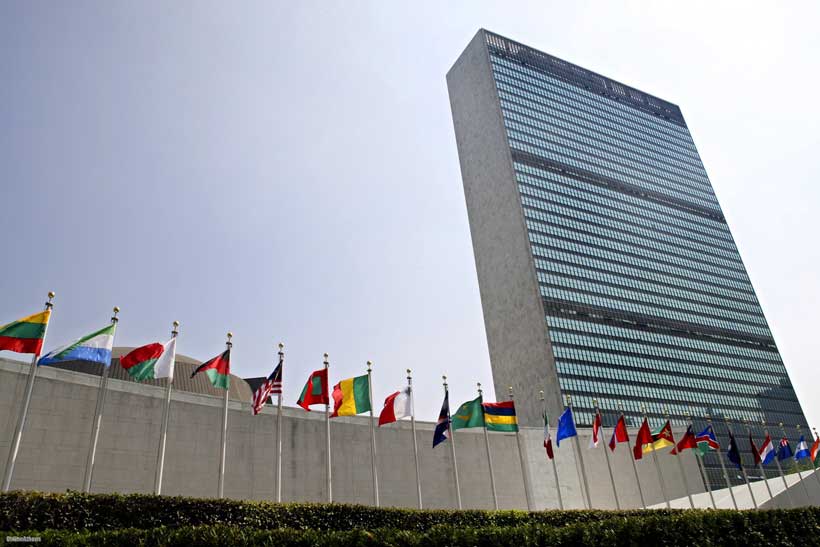 All human beings are born free and equal in dignity and rights. They should act towards one another in a spirit of brotherhood". Article 1 of the Universal Declaration of Human Rights, 1948.
Human rights from the prism of universalism
After the outbreak of the Second World War, maintaining and in particular, providing a universal set of rules and values of human rights were put forward as one of the basic duties. Universalist approach searches for what is methodical and systematic, tries to enforce the rules, laws, and norms on all of its members so that things can run more resourcefully. In order to promote democracy in terms of human rights should be a pivotal priority of each state. Certainly, the development of a state adequately depends on preserving, and especially the implementation of human rights in civil society. In our current world, human rights are based on two predominant approaches in accordance with regions-East and West, North and South. One of them is universalism, another is cultural relativism. The cutting edge universalism theory of human rights can be founded not only on common law, equity, response to dignity, injustice, and fairness of appreciation, but also capacities of a human being, moral agency, and self-ownership, among other peopleUniversal sets of standards, rules, and values are based on Western countries prospects. The history of universalism can be traced back to the Universal Declaration of Human Rights on 10 December 1948, as a pivotal guide to mankind. As a result, The Declaration expressed a novel denotation to the word "universalism."
The fundamental values and principles highlighting the concept of human rights are of a universal character. Thus, these values and principles referred to the concept of individual liberty and freedoms, the belief in democracy and political rights, the acknowledgment of social and economic rights. "To a large extent, universality is one of the indispensable descriptions of human rights. From this perspective, human rights are civil rights that apply to all humankind and are therefore referred to universal values and rules. All human beings are the possessor of these civil rights, independent from what they actually do, where they come from, where they reside and from their national citizenship, their community, etc. "The universality of human rights is rooted in and also manipulated by the other characteristics of human rights: human rights are categorical (every human being has these rights, they cannot be denied to anyone), democratic (also called egalitarian-every human being has the same rights), individual (human rights apply to every human being as individual and protect the latter from violations by a collective recognizing at the same time the important role of a collective for the individual, they have their own rights to provide themselves sufficiently in social community, such as freedom of living, speech and etc), fundamental (human rights protect basic and essential elements of human continuation) and indivisible (the whole catalog of human rights must be respected, they are complimentary)".[1]
It would be necessary to emphasize that promoting democracy, providing human rights, individual liberty, national self-determination, and the other values were noted on Woodrow Wilson's fourteen-point program. The main crux of universalism is the implementation of universal sets of norms, and values along with not only Western countries, but also Eastern, Asian and The Middle Eastern countries, where cultural relativism (mainly moral relativism) dominates and contains its moral and ethical values over people of these countries. Universal human rights are based on Western ideology. It has been argued that universalism on human rights merely referred to Western Imperialism. It put forward some challenges in accordance with the main priorities and prospects of universal human rights. Unquestionably, we apparently realize that countries who reject the universal sets of standards as a policy of Western countries, form some basic values and ethical values based on cultural relativism. Universalism and cultural relativism cannot coincide with each other in terms of diverse moral and universal values.
In our industrialized world, the universal sets of values cannot be wholly implemented to all countries, because of the fact that strong dominance of primordial cultural and ethical values and standards which bolster their places among people within civil society, at the same time reject the universalism of human rights. On the other hand, cultural relativism cannot be accepted as universal moral values for countries. According to providing human rights, universalism is a pivotal approach that has more opportunities than cultural relativism. But, in more cases, we try to percept the today's realities of the world. In general, as we understand that providing universal human rights have to base on the basic principles and rules within international law, but cultural relativism cannot refer to the rules and norms of international law, because of having predominant cultural and traditional values and norms within its own system. Thus, a related challenge is that the inspirations of human rights do not aid to solve the most disputable issues of non-Western societies. The extreme of which is that the idea of human rights is in many cases, as opposed to the ideas and values of non-Western countries.
In the case of the universality of human rights, there are some challengeable situations along with the implementation and perception of human rights. Since the publication of Pollis and Schwab's Human Rights: Cultural and Ideological Perspectives in 1979, human rights universalists and cultural relativists have collided in regard to legality and applicability of human rights outside the West within civil society. In their confrontational lead essay, "Human Rights: as Western Construct with Limited Applicability," the authors argued that "the Western political philosophy upon which the United Nations Charter and the Universal Declaration of Human Rights are based provides only one specific elucidation of human rights, and that this Western notion may not be successfully applied to non-Western areas" due to ideological and cultural differences.[2]
Apart from these, it can be comprehended that Universality of human rights refers to Western cultures, in particular, traditional and moral characters, which can not be implemented to non-Western countries because of having their own cultural and ethical rules and norms. The implementation of universal human rights from the Western perspective to relativist non-Western countries cannot achieve any kind of success in terms of providing human rights sufficiently, because of the fact, universal human rights merely concern on the Western-cultural sets of norms. Thus, in the case of non-Western countries, cultural relativism and universalism can collide with each other in for a range of reasons, for instance, considering moral and ethical standards, attitudes toward human rights, implementation of these rights and etc.
The approach of cultural relativism
Relativism is characterized as a set of views about the connection between morals and culture or humanity. Apart from universalism, cultural relativism is based on morals, ethics, and customs of each human society and differs from one another. Thus, what is the crux of cultural relativism within civil society? Cultural relativism is the vision that all beliefs, traditions, and morals are in respect to the person inside of his own social setting. As such, "right" and "wrong" are society particular; what is viewed as good in one society may be viewed as morally wrong in another, and, since no worldwide standards of morals and ethical behaviors exist, nobody has the privilege to judge another society's traditions. Moreover, we can not judge someone, or person with his or her cultural values, in particular ethics and morals in society.
Cultural relativism is an aphoristic standard created by Franz Boas and advanced by his successors of human sciences in the 1940s. It was blended with moral relativism during the Meetings of the Commission of Human Rights of the United Countries in setting up the Universal Declaration of Human Rights from 1946-1948. Thusly, the scholastic marvel of cultural relativism grew synchronously with the conception and development of the universal human rights lawful administration. Actually, discussion, cultural relativism within the order of humanities is a heuristic device reflecting the rule that an individual human's convictions bode well as far as his own particular society, while moral relativism imitates the rule that all societies and all worth frameworks, while unmistakable, are just as substantial.
In 1887, Franz Boas first ascribed this principle as "… civilization is not something complete but is relative, and our thoughts and conceptions are true only so far as our civilization goes", whereby, he formed an adage of anthropological research.[3]
According to some analysts, cultural relativism sees nothing naturally wrong with any cultural appearance. As a consequence, the primordial Mayan practices of self-mutilation and human sacrifice are neither good nor bad; they are simply cultural distinguishing, analogous to the American custom of shooting fireworks on the Fourth of July. Human sacrifice and fireworks -both are merely diverse products of separate socialization. Cultural relativism engenders in each human society differently.[4] Cultural relativity is an irrefutable fact that ethical rules and social institutions produce astounding cultural and historical variability. Cultural relativism is an authoritative opinion that holds that (at any rate some) such contrasts are absolved from legitimate criticism by outsiders, a precept that is firmly bolstered by ideas of mutual independence and self-determination.
Moral judgments, notwithstanding, would appear to be basically widespread, as proposed by Kant's definite imperative as well as by the common sense difference in the middle of the principled and self-intrigued activity. The perception of human rights in the modern world from the prism of both universalism and cultural relativism is entirely complicated. At the same time, they showed their assumptions and ideas with a radical approach. In this case, two extreme positions can be considered in each called radical universalism and radical cultural relativism. Radical cultural relativism holds the opinion that culture is the sole wellspring of the legitimacy of ethical rights and rules. Radical universalism emphasized that culture is unimportant to the legitimacy of moral rights and principles, which are universally lawful and valid.
Furthermore, the main arms of the cultural relativism are typified as strong and weak cultural relativism. How were they considered under the rules of human society? – Strong cultural relativism refers to culture as a vital source of the legitimacy of ethical rights, in particular, morality and rules. The standards of Universal human rights, however, serve in conjunction with ensuring on potential excesses of relativism. At its utmost extreme, just short of radical relativism, strong cultural relativism would recognize a few basic rights with virtual universal requests, but allow such a wide range of variation for most rights that two entirely reasonable sets might overlap only somewhat. Weak cultural relativism also cites that culture may be an imperative well of the legitimacy of an ethical right and rules. Universality is at first assumed, however, the relativity of human instinct, groups, and rights serve as to verify on potential abundances of universalism. In some cases, weak cultural relativism would perceive an extensive arrangement of by all appearances universal human rights, but permit intermittent and entirely constrained neighborhood varieties and special cases. [5]
Hence, the cultural impacts on human civilization are unalienable, regarding the fact in civil societies had been formed by the effects of various types of moral and ethical powers, in particular, primordial traditions belonged to each human being. Thus, in today's world, the realities of East and West, North and South are irrefutable. Moreover, there can be slight uncertainty that there are important, structurally determined cultural and in many cases, moral distinctions for example, between the basic "personality and natures "of men and particularly, women in modern western and traditional Islamic or Muslim societies. Thus, human nature formed the basic personality of each human being within his or her civil community. Relativism centers on the thoughts of moral self-sufficiency and public self-determination. Regarding cultural relativism, it also establishes the internal and external effects of morality.
The main features of internal evaluations were given by your own society, but the external evaluation focus would seem universal judgments that can be affected by western or other foreign societies. Furthermore, moral judgment by their society is normal and universal for its human nature. Because of the fact that he or she belongs to this civil society which is based on its cultural and moral characteristics and for this reason, moral judgments given by his or her own society center on their genesis and historically specific contingent.
Pre-colonial African village, Native American tribes, and traditional Islamic or Muslim social community focus on the native morality of cultural relativism. Universal human rights are strange to their community, the reason why, they merely concern on their native traditional values, because of the fact that the communal self-determination, in particular, moral self-sufficiency engenders cultural and social variability of human nature within their own community.[6] Long-established traditional cultures of Africans for example, usually were powerfully constitutional, with compulsory major restrictions on civil society. These kinds of central limitations also deprived them of the main universal and identified norms and values of the contemporary world. Thus, it can lead to strong despotism and violence in this community. According to cultural relativism, it can be essential to mention some Asian, the Middle Eastern and Latin American countries through considering their own conventional values and morality within the system of human rights.
Regarding Pakistan, the main reference in its National Report is contained in the schooling procedures underlined by the government, in which it proclaims that the "new National Educational modules has tried endeavours to incorporate standards, in particular values of human rights, maintaining assorted qualities and distinction alongside universal human rights that In the case of Pakistan, CEDAW was unequivocally worried about not only pervasive patriarchal positions and attitudes but deep-seated conventional and cultural stereotypes related to the roles and responsibilities of women and men in the family, in the place of work and in civil society.[7]
In accordance with cultural values and traditions, in Iraq, young ladies are often deprived of education after 12 to 15 years in provincial areas; however, the country's educational ministry still remains muted and latent with respect to the procedures of schooling to be taken to set up the compulsory law of education. Apart from this, the "violence against women and girls continues to be one of the critical problems in this region. Women in these areas are undergone some kinds of violence by armed forces, Iraqi policies, and militias. On the other hand, the extensive functionality of the death punishment, torment, and inhuman behaviors and standards are widely practiced in Iraqi prisons, therefore, the severe influences of the myriad breaches of the rules of war by Iraq armed forces, groups, and policies have lingered in civil society for a long time.[8] Thus, in the case of Iraq's cultural values and morality, it can never be justified in terms of gender equality, because this country only validates itself to engender violence and antagonist actions toward its society, in particular women. Why? – Is the maintenance of human rights composed of these types of behaviors? In this region, promoting antagonist manners and behaviors toward society, rather than upholding universal sets of values and standards of human rights can not give meaningful benefits to this country.
In addition, it should be emphasized that at the same time, Israel articulated its anxieties regarding, severe methods of capital punishment, discrimination, violence, in particular, forced marriages methodically engaged against women and girls.
When it comes to Latin American countries, it can be useful to focus on the traditional manners and roots of Cuba. According to this country, the UN Compilation gives data to form autonomous human rights institutions and associations and boost contributions to the international system. Cuba experiences torture, discrimination, prison circumstances, arbitrary detentions, domestic violence, the conditions of prostitution and other forms of violence against women. In the instance of Cuba, the UN promotes basically substantial reforms on human rights. According to this situation, in 2006, "Cuba tried to mention its motivation in order to support cultural rights and the respect for cultural diversity and the promotion of peace for the satisfaction of all human rights.
However, Cuba stands in the same position in order to maintain conventional rights and international-third generation values and standards in human rights issues."[9] Hence, basic cultural differences cannot justify the universal values and standards of human rights. In most cases, cultural relativism leads to the conditions of despotism and antagonism, in Asian, the Middle Eastern and some parts of Latin American countries, through these methods, it can not maintain human rights within society. If cultural relativism merely focuses on strong authentic moral and ethical basis rather than supporting the alternative methods of providing human rights universally, these types of roots can lead to colossal gaps between Eastern and Western societies in the contemporary world order. Eventually, we tend to realize that reciprocal respect and understanding between people can cause the inclusive implementation of human rights from both universalism and relativism perspective in civil society. Through reaching to reconciliation processes of the two main approaches of human rights, our civil society can create relative universal sets of values and behaviors by taking into account both relativism and universalism.
We try to comprehend that many Eastern and Asian countries will not justify the strong universal basis and sets of human rights in future life expectancy. Regarding the fact that their community, in particular, each human being depends on the authentic self-governing rules, traditional set of values and basis. Transmitting from these kinds of values into the burly standards of human rights can be arduous for them that how can they behaved under the rules of these common standards. Universalism is not about everything for them, but at the same time, if universal sets of values can be implemented in some Eastern and Asian countries, firstly, their social communities have to eager to alter their customary ethical and moral natures into the central standards of human rights take on universal nature of human rights.
[1] Universality of Human Rights, Dr. Peter Kirchschlaeger, Co-Director of the Centre of Human Rights Education, University of Teacher Education of Central Switzerland – Lucerne, http://www.theewc.org/uploads/files/Universality%20of%20Human%20Rights%20by%20Peter%20Kirchschlaeger2.pdf
[2] Michael Goodhart*, Human Rights Quarterly 25 (2003) 935–964 © 2003 by The Johns Hopkins University Press Origins and Universality in the Human Rights Debates: Cultural Essentialism and the Challenge of Globalization, pp 4-5, http://hmb.utoronto.ca/HMB303H/weekly_supp/week-02/Goodhart_Cultural_Essentialism.pdf.
[3] Franz Boas 1887 "Museums of Ethnology and their classification" Science 9: 589
[4] http://www.gotquestions.org/cultural-relativism.html , what is cultural relativism?
[5] Cultural Relativism and Universal Human Rights Author(s): Jack Donnelly Source: Human Rights Quarterly, Vol. 6, No. 4 (Nov., 1984), pp. 400-419 Published by: The Johns Hopkins University Press Stable URL: http://www.jstor.org/stable/762182.
[6] Cultural Relativism and Universal Human Rights Author(s): Jack Donnelly Source: Human Rights Quarterly, Vol. 6, No. 4 (Nov., 1984), pp. 406-414 Published by: The Johns Hopkins University Press Stable URL: http://www.jstor.org/stable/762182.
[7] http://www.univie.ac.at/bimtor/dateien/pakistan_upr_2008_info.pdf, Human Rights Council Working Group on the Universal Periodic Review Second session Geneva, A/HRC/WG.6/2/PAK/1 of 14 April 2008, Para. 74.
[8] A/HRC/WG.6/7/IRQ/3 1, http://www.univie.ac.at/bimtor/dateien/iraq_upr_2010_summary.pdf, Human Rights Council, Working Group on the Universal Periodic Review Seventh session Geneva, 8-19 February 2010;
[9] A/HRC/WG.6/4/CUB/1 4 November 2008, http://www.univie.ac.at/bimtor/dateien/cuba_upr_2008_report.pdf Human Rights Council Working Group on the Universal Periodic Review Fourth session, Geneva, 2-13 February 2009.
Satya N. Nandan: End of an era for Law of the Sea
The passing away of Amb. Satya N. Nandan of Fijion February 25, 2020 comes as a decisive loss to law of the sea as both a field of academic inquiry and a branch of applied public international law. As a crusader for a global rules based order for the world's oceans, there are few who have contributed to the practical development and evolution of this field as the iconic Fijian lawyer-diplomat who would hold top positions in the United Nations and man the International Seabed Authority for the better part of its existence. His seminal contribution to Law of the Sea marks him out as a world-renowned practioner in a field that was marked by Westphalian struggles to establish control over the world oceans and the vast resources that lie beneath in the years leading to the adoption of United Nations Convention on the Law of the Sea, 1982 (UNCLOS). His death marks the end of an era for the discipline that continues to evolve based on the provisions of UNCLOS and the untiring efforts of States to strive for a world order based on equity and justice.
Born in 1936 in what was then known as the British Crown Colony of Fiji as the youngest of ten children to Shiu Nandan and Raj Kaur, Satya Nandan after completing his early education in his home country moved to New Zealand to complete his high school education. Pursuant to a law degree from the University of London in 1965, Nandan became a barrister at Lincoln's Inn before returning to Fiji to start private practice. The newly independent nation would seek his assistance in establishing the country's mission to the United Nations in 1970 eventually leading to his absorption as a career diplomat in Fiji. From here on Satya Nandan would be the moral and intellectual voice of the Pacific Island States seeking to assert their legitimate claims on ocean resources and championing the codification of what was then regarded as one of the last unregulated frontiers of the global commons. This association with law of the sea and ocean affairs would become a lifetime preoccupation for the rising young lawyer-diplomat.
Amb. Nandan's most remarkable contribution to law of the sea would be his work as the Rapporteur of the Second Committee of the Conference that dealt with the major issues of law of the sea. The inability of the First and Second Geneva Conventions to iron out contentious issues failed to result in a global ocean convention acceptable to all States. The mistakes where sought to be corrected by the time the Third Conference on the Law of the Sea convened in New York in 1973. The United Nations Convention on the Law of the Sea, 1982 was the result of this Conference and has been the major treaty body regulating the use of oceans for the international community since its coming into force on November 16, 1994. Amb. Satya Nandan is widely recognized as the principal architect of this exercise who ironed out differences existing between various countries on diverse contentious issues. In the process, the Pacific States and Asian-African States were able to secure maritime jurisdictional claims of 200 NM from their baselines through the creation of Exclusive Economic Zones (EEZs), a unique output of the Convention first articulated in the Colombo Session of the Asian African Legal Consultative Organization (AALCO) in 1971 by Kenya. In addition, Amb. Nandan negotiated the rights for archipelagic States and the passage through straits for international navigation. In all cases, his determination to safeguard the interest of Pacific States and by doing so the interests of the broader community of Asian-African States stood out with conviction that continues to find resonance in global treaty negotiations till this date.
The provisions pertaining to deep-sea bed mining continued to remain contentious even after the adoption of the 1982 Law of the Sea Convention. This lead to the delay in the coming into force of the Convention. Urged by the then Secretary-General of the United Nations, Javier Perez de Cueller, Amb. Nandan joined the Organization as the Under Secretary- General for Ocean Affairs and Law of the Sea and the Special Representative of the Secretary-General for Law of the Sea. Most of the concerns pertaining to the issue were resolved through the intervention of Amb. Nandan as Chairman of the 'Boat Paper Group' resulting in the 1994 Implementing Agreement on Part XI, which created the International Seabed Authority to regulate the conservation and use of non-living resources on the deep-sea bed in areas beyond national jurisdiction.
Elected as the Secretary-General of the International Seabed Authority in 1996, Amb. Nandan in his three-term tenure that lasted till December 2008 was instrumental in moulding the ISA from its inception as an international organization with a specific mandate including establishing its main organs- the Assembly, Council, Legal and Technical Commission and the Finance Committee. It was during his tenure that the Regulations on Prospecting and Exploration of Polymetallic Nodules in the Area also known as the 'Nodules Regulations' were promulgated that would regulate the actual conduct of deep-sea mining in the 'Area' . The establishment of an Endowment Fund in 2006 by the Authority for the advancement for marine scientific research (MSR) activities was also a significant feature of the work of the Authority and was widely welcomed as advancing the mandate of UNCLOS, 1982. Incorporating the 'Precautionary Approach' to the work of the Authority was a legacy of Amb. Nandan, which was validated by the Seabed Disputes Chamber in February 2011 in an advisory opinion that mandated the application of this principle as originally laid down in the 1992 Rio Declaration.
Amb. Nandan's role in creating a global legal framework for fishery conservation was yet another shining aspect of his legacy. As Chairman of the Conference on Straddling Fish Stocks and Highly Migratory Fish Stocks, the global community would witness theadoption of the 1995 United Nations Fish Stocks Agreement under his leadership and the subsequent setting up of the Western and Central Pacific Fisheries Commission. His lifelong commitment to sustainable use of marine living resources continues to inspire sustainability debates in the sector and remains highly valuable in the context of 'blue economy' debates.
The Virginia Commentary, which remains the most significant and reliable elucidation on the law of the seawas spearheaded by Amb. Nandan. It gives a masterly account of the treaty negotiation process leading to the adoption of the convention and forms a crucial corpus of the Law of the Sea. While it involved the effort of numerous individuals, Nandan is credited with providing intellectual leadership of the project as the series general editor of the work along with Shabtai Rosenne. The seven-volume book, which took 26 years to prepare, remains an indispensable account for any serious scholar or practioner of the subject.
Born To Rule: Sovereignty in International Law
When you ask those born in this age of the internet about the concept of royalty or monarchism, you should expect mixed answers. Anything from the latest Disney movie to the fairytales of the British royal family seem to be the accepted definition. The world has forgotten that just about a century ago, most of human civilization was governed by monarchies.
From the moment of birth, a monarch was taught to be a leader for the rest of his or her life. Today, many members of these ancient families have been reduced to footnotes in history. We know of eminent persons such as Dom Duarte Pio, the "king" of Portugal; Constantine II, the "king" of Greece; and Simeon II, the "king" of Bulgaria who do not administer their countries but retain certain rights according to international law. Though they lost all the pomp and circumstance, have they also lost their sovereign right to rule?
The Definition of Sovereignty
Sovereignty is one of the most important concepts of political science and international law. Many believe that no other term has given rise to more discussion and confusion than the word "sovereignty." It is used in a variety of ways which are not clearly distinguished from each other. The word "sovereignty" is derived from the Latin word "superanus" which means "supreme power".
Definitions of sovereignty are numerous and varied. French jurist and political philosopher Jean Bodin was the first Western writer to develop a systematic doctrine of sovereignty. He defines it as "the supreme power over citizens and subjects, unrestrained by law". Dutch humanist, diplomat, lawyer, theologian and jurist Hugo Grotius, defines sovereignty as "the supreme political power vested in him whose acts are not subject to any other and whose will cannot be overridden".
The ultimate authority to rule within a polity is known and commonly accepted at present times as a definition of sovereignty. Historically, the ultimate authority within a polity was vested in the person of the sovereign, a monarch whose rule was granted by divine right or local custom, and often by a good deal of force.
The Concepts of Sovereignty
Things were quite simple and defined up until the Middle Ages. God was sovereign, and that is all that mattered. In the Book of Psalms, Psalm 24:1 writes that "the earth is the Lord's, and the fulness thereof; the world, and they that dwell therein" offered soothingly emphatic confirmation of this. Few temporal leaders would dare usurp God's position at the top of the
body politic. This gave the Church a central place and enormous influence in all affairs of the state. Eventually, God was good enough to delegate. He kept things simple by investing sovereignty in monarchs. Now they, and they alone, had absolute power within their territories. And they were at pains to stress that this monopoly of sovereignty was a "divine right." Laws may now have emanated from human words and deeds, but for anyone thinking of causing trouble, such laws were still seen to be the expression of God's will.
Similarly, the Quran affirms that the term "Sultan" meant moral or spiritual authority. It was used later by Muslim sovereigns to represent political and governmental power. This was written in the Surah ar-Rahman 55:33 which roughly states that "O assembly of the jinn and the human! If you have power to penetrate through the diametrical zones of the heavens and the earth, then penetrate (go through them)! You cannot penetrate through them except with a Sultan (authority)!"
As the "Age of Reason" or the Enlightenment took Europe by storm, the world of absolutes began to slip away. The concept of sovereignty started to mutate and increasingly became more complex. Ideas of popular will, individual rights and "parliamentary sovereignty" slowly gained a foothold across the region. Things were no longer simple.
What is de jure and de facto sovereignty?
Sovereignty being a query of fact, a contrast is sometimes made between de jure and de facto sovereignty. The de jure sovereign is the legal sovereign and the de facto sovereign, is obeyed by the people whether he has a legal status or not. A de facto sovereignty may rest purely on physical force, where de jure sovereignty has the legal right to command obedience.
The distinction between the two comes out abruptly in times of revolution or usurpation. Some developments mean a mere change in the personnel or organization of government, while others result in a complete destruction of the old legal sovereign and the establishment of a new one.
How long does a de jure sovereignty last?
Under the principles of public international law, a ruler who is deprived of the government of his territory by either invaders or revolutionaries remains the legitimate de jure sovereign of that country while the de facto regime set up by the revolutionaries or invaders is considered a "usurper", both constitutionally and internationally.
The question of how long a de jure sovereign may continue in this status is answered by the book "Synopsis of the Law of Nations" written by Johann Wolfgang Textor, which states that de jure sovereigns retain their status as long as they don't surrender their sovereignty to the de facto government. A dispossessed royal family may keep their claims alive by filing diplomatic protests against the usurpers as required by International Law. That claim can only be abandoned when the protests are stopped. The failure of royal heirs to prosecute or assert their claims may disqualify them from any consideration to the inheritance. This corresponds
to Emmerich de Vattel's legal treatise "The Law of Nations: Or, Principles of the Law of Nature Applied to the Conduct and Affairs of Nations and Sovereigns", which states that only when such protests cease does a prescription arise against the de jure rights of a legitimate claimant. When this occurs, the sovereignty passes back to God, who gave it or may be passed in some cases to the de facto government which at that point would be legitimized and will acquire the full de jure rights of the former sovereign.
Such legitimate claimants are de jure sovereigns and, as such, remain head of the government-in-exile of their usurped territory.
Public international law towards the legal validity of objections against the usurpation of sovereignty applies to both republic and monarchical states. Prof. Stephen P. Kerr in his academic paper entitled "Dynastic Law" states that "The United States of America refused to recognize the 1939 Soviet usurpation of the three Baltic Republics of Estonia, Latvia, and Lithuania. This facilitated the maintenance of Governments-in-Exile of the Baltic Republics and the maintenance of embassies in Washington, D.C., which persisted through the Cold War Era until these countries managed to recover their independence. Accordingly, matters pertaining to de jure Governments-in-Exile are matters of public international law. The de jure sovereignty of a state which has been usurped by a foreign conqueror is not extinguished by such usurpation but survives as long as such sovereignty is kept alive by competent diplomatic protests."
Conclusion
Non-reigning or dispossessed monarchs, who, as de jure sovereigns, may continue to exercise their sovereignty. This conforms with public international law fully taking into consideration that they do not surrender their sovereignty to the de facto government. This is legally supported for as long as such sovereignty is kept constantly affirmed with strong diplomatic campaigns.
Resulting from this, any monarch that has been relieved of his power yet continues to perform his birth right across the globe does not lose this immutable sovereignty.
Reimagining the contours of "Common Heritage of Mankind" vis-à-vis right to Health
Authors: Manini Syali and Vinayak Jhamb*
In the recent meeting of G20, Indian Prime Minister Narendra Modi called for sharing medical research freely and openly between nation states for the development of mankind. This raises interesting questions with respect to re-assessing the existing contours of the Common Heritage Mankind principle (CHM), commonly applied in the context of natural resources. This become important especially in the present context when the entire mankind, as a single unit, is facing an unprecedented challenge in the form of the COVID-19 pandemic.
The COVID-19 pandemic has brought forth unprecedented challenges before the world community and not even a single nation state has remained out of reach of the damage and adverse impacts it can cause. Moreover, it would not be wrong to equate the magnitude of this contagious spread with the two World Wars which the world had the misfortune to witness.
It is also a well-established fact that due to historical as well as socio-economic reasons not all nation states are at an equal footing when it comes to infrastructural development. This in the present context becomes extremely important and places a burden on the developed states to share the health care resources they possess with the other less resourceful countries. It is pertinent to note that an appeal in this regard was also made by the Indian Prime Minister Narendra Modi, at the recent G20 meeting, for utilizing and sharing medical research freely and equally between nation states for the benefit of the entire mankind.
Countries have started working in this direction and the United States has already announced financial assistance of 174 million USD to 64 countries, for effectively fighting the COVID-19 pandemic. Out of this amount, 2.9 million USD is being offered to the Indian government for preparing laboratories, activating case findings and conducting event-based surveillance.
This call made to the World Community to operate as a unified whole for disease eradication is not new and also gets reflected in the goals and purposes for which the World Health Organization was established. Moreover, the nomenclature used for the organization clearly signifies that the focus was on looking at health as a global agenda which goes beyond artificially constructed sovereign borders. Despite existence of a specialized United Nations agency and acknowledgement of right to health as a primary human right by virtue of Article 12, International Covenant on Economic Social and Cultural Rights, there remains a disparity between the world population when it comes to accessibility of health care facilities.
Moreover, the Doha Declaration on the TRIPS Agreement and public health is a good example which can substantiate the above discussed proposition. The Declaration attempted to reconcile the existing conflicts between Trade Law and Right to Health and also responded to the concerns of developing countries about the obstacles they faced when seeking to implement measures to promote access to affordable medicines in the interest of public health in general. This demonstrates that Health Related rights stand in conflict with parallelly operating legal regime, namely, International Trade Law. The focus of the Declaration remained on the following health related aspects of TRIPS: Compulsory Licensing, Parallel Imports and the Transition Period for Least Developed Countries. Despite existence of such an exhaustive legal regime, health care remains far from becoming universally available. The present article, thus, attempts to analyze whether the scope of health related rights need to be expanded beyond the already existing legal frameworks and whether international law doctrine of common heritage of mankind can encompass universal health care and related aspects.
Common Heritage of Mankind and Healthcare
The term "Common Heritage of Mankind" is a comprehensible term which needs to be explored completely. The fundamental premise of this concept entails the principle of equity in the real sense of the term. It states that all the resources available in different geographical set ups have to be adequately allocated amongst the world population with utmost precision and parity. However, the concept has never been followed strictusensu at the international forefront. It is absolutely unimaginable to think that all the nation-states sharing the global resources equitably. But, one of the major lacunas highlighted by the authors is the lack of considering "health resource" as an intrinsic part of Common Heritage of Mankind. The scholars across the globe have turned a blind eye to this issue since time immemorial. They claim that once this first generation human right enters into the domain of "common heritage of mankind", it would essentially open up a Pandora box as the first generation human rights of "right to life" which has been enshrined in the International Convention on civil and political rights". The sanctity of the binding nature of the Convention is beyond debate ,thus, formulating right to health as one of the unmoving legal principles at the international forefront is a herculean task.
Concrete and Express Recognition of Right to Health
This does not mean that the international community has been absolutely oblivious of this issue. However, their efforts have only helped in unifying right to health as a directory measure at the international forefront. The lack of concrete steps in this regard still haunts the international legal regime. The authors under this piece are trying to put across a question in front of the world about the need of having a specific regulation reconsidering the right to health as a valuable resource. The domestic legal regimes very well have their set of standard operating procedures vis-à-vis this issue but the vacuum at the international level still persists.There have been times wherein the expanding contours of trade and commerce have sabotaged public health crisis which is akin to a quagmire of innumerable problems which have no definite solutions. Public health is one of those invaluable assets which have to percolate at every level of governance. So, adequate steps need to be taken in this regard and this can only be done with the co-jointed efforts of the international community members and the civil societies operating independent of any governmental control.
Unprecedented Times call for Unprecedented measures
The contemporary crisis which has taken a vice grip of everyone across the globe has opened up our narrow minds. The problem of Corona Virus which has become an intrinsic matter of discussion in every household across the world today is increasing exponentially. This emanated from a small town of China named as Wuhan and spread like a wildfire across the globe is highly uncalled for. The plight of Italy, Spain, USA and Iran cannot be attributed apt words. The entire globe is facing an existential crisis because the governments have always lived in delirium and never abided by the principle of "Prevention is better than cure". India also is facing the brunt of this virus with more than 1200 positive cases registered by the Indian Council of Medical research in consonance with the Health Ministry of India. So, the problem which perpetuated in China is taking a toll on all of us out there. But, at this juncture, the authors want to pose a question to the world- All those medical equipments and technologies which the countries are intending to import, should they not be readily available without any charges in such times of need? Or will excessive imports by these needful countries not disturb their Balance of Payment fulcrum? These questions might have their roots embedded in the economic realms but have a specific legal tangent attached to them.
But, the authors just intend to highlight the immediate need of having health as a specific resource which can comfortably fall under the domain of "Common Heritage of Mankind". If the news agencies are to be believed, China has promised to help the other countries in distress, but then a thought pops up about the existence of IPR issues while sharing the requisite vaccine? Or what shall be the opportunity cost which China shall ask for in this process? These questions are popping up time and again in our minds and the authors are absolutely not familiar with any concrete solution other than making public health a resource under the common heritage of mankind.
Conclusion
Though it has been rightly said by Robert Merton that "It is good to ask questions but it is always better to find solutions to those questions", but such complex set of questions cannot be answered in one go. They need proper analysis of the problem and then only certain concrete measures could be thought of. The idea behind writing this piece was to ignite the spirit of research in establishing the inter-relationship between the commonly found concept of "common heritage of mankind" and right to health as a resource. It would be highly falsified on our parts if we bombard the readers with a special set of suggestions because the cost-benefit analysis of each of those suggestions is varied and comprehensive. Thus, the authors have left the door ajar so that the readers are able to familiarize with the given set of problems which are staring us and then accordingly ponder about the need of expanding the contours of "Common heritage of mankind".
*Vinayak Jhamb is a Research Scholar at University School of Law and Legal Studies, Guru Gobind Singh Indraprastha University, Delhi