The clash of human rights ideas between universalism and relativism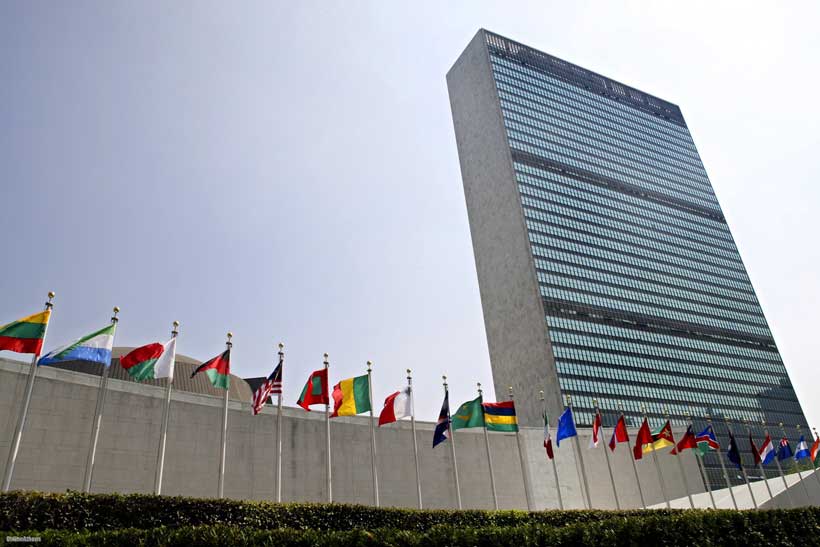 All human beings are born free and equal in dignity and rights. They should act towards one another in a spirit of brotherhood". Article 1 of the Universal Declaration of Human Rights, 1948.
Human rights from the prism of universalism
After the outbreak of the Second World War, maintaining and in particular, providing a universal set of rules and values of human rights were put forward as one of the basic duties. Universalist approach searches for what is methodical and systematic, tries to enforce the rules, laws, and norms on all of its members so that things can run more resourcefully. In order to promote democracy in terms of human rights should be a pivotal priority of each state. Certainly, the development of a state adequately depends on preserving, and especially the implementation of human rights in civil society. In our current world, human rights are based on two predominant approaches in accordance with regions-East and West, North and South. One of them is universalism, another is cultural relativism. The cutting edge universalism theory of human rights can be founded not only on common law, equity, response to dignity, injustice, and fairness of appreciation, but also capacities of a human being, moral agency, and self-ownership, among other peopleUniversal sets of standards, rules, and values are based on Western countries prospects. The history of universalism can be traced back to the Universal Declaration of Human Rights on 10 December 1948, as a pivotal guide to mankind. As a result, The Declaration expressed a novel denotation to the word "universalism."
The fundamental values and principles highlighting the concept of human rights are of a universal character. Thus, these values and principles referred to the concept of individual liberty and freedoms, the belief in democracy and political rights, the acknowledgment of social and economic rights. "To a large extent, universality is one of the indispensable descriptions of human rights. From this perspective, human rights are civil rights that apply to all humankind and are therefore referred to universal values and rules. All human beings are the possessor of these civil rights, independent from what they actually do, where they come from, where they reside and from their national citizenship, their community, etc. "The universality of human rights is rooted in and also manipulated by the other characteristics of human rights: human rights are categorical (every human being has these rights, they cannot be denied to anyone), democratic (also called egalitarian-every human being has the same rights), individual (human rights apply to every human being as individual and protect the latter from violations by a collective recognizing at the same time the important role of a collective for the individual, they have their own rights to provide themselves sufficiently in social community, such as freedom of living, speech and etc), fundamental (human rights protect basic and essential elements of human continuation) and indivisible (the whole catalog of human rights must be respected, they are complimentary)".[1]
It would be necessary to emphasize that promoting democracy, providing human rights, individual liberty, national self-determination, and the other values were noted on Woodrow Wilson's fourteen-point program. The main crux of universalism is the implementation of universal sets of norms, and values along with not only Western countries, but also Eastern, Asian and The Middle Eastern countries, where cultural relativism (mainly moral relativism) dominates and contains its moral and ethical values over people of these countries. Universal human rights are based on Western ideology. It has been argued that universalism on human rights merely referred to Western Imperialism. It put forward some challenges in accordance with the main priorities and prospects of universal human rights. Unquestionably, we apparently realize that countries who reject the universal sets of standards as a policy of Western countries, form some basic values and ethical values based on cultural relativism. Universalism and cultural relativism cannot coincide with each other in terms of diverse moral and universal values.
In our industrialized world, the universal sets of values cannot be wholly implemented to all countries, because of the fact that strong dominance of primordial cultural and ethical values and standards which bolster their places among people within civil society, at the same time reject the universalism of human rights. On the other hand, cultural relativism cannot be accepted as universal moral values for countries. According to providing human rights, universalism is a pivotal approach that has more opportunities than cultural relativism. But, in more cases, we try to percept the today's realities of the world. In general, as we understand that providing universal human rights have to base on the basic principles and rules within international law, but cultural relativism cannot refer to the rules and norms of international law, because of having predominant cultural and traditional values and norms within its own system. Thus, a related challenge is that the inspirations of human rights do not aid to solve the most disputable issues of non-Western societies. The extreme of which is that the idea of human rights is in many cases, as opposed to the ideas and values of non-Western countries.
In the case of the universality of human rights, there are some challengeable situations along with the implementation and perception of human rights. Since the publication of Pollis and Schwab's Human Rights: Cultural and Ideological Perspectives in 1979, human rights universalists and cultural relativists have collided in regard to legality and applicability of human rights outside the West within civil society. In their confrontational lead essay, "Human Rights: as Western Construct with Limited Applicability," the authors argued that "the Western political philosophy upon which the United Nations Charter and the Universal Declaration of Human Rights are based provides only one specific elucidation of human rights, and that this Western notion may not be successfully applied to non-Western areas" due to ideological and cultural differences.[2]
Apart from these, it can be comprehended that Universality of human rights refers to Western cultures, in particular, traditional and moral characters, which can not be implemented to non-Western countries because of having their own cultural and ethical rules and norms. The implementation of universal human rights from the Western perspective to relativist non-Western countries cannot achieve any kind of success in terms of providing human rights sufficiently, because of the fact, universal human rights merely concern on the Western-cultural sets of norms. Thus, in the case of non-Western countries, cultural relativism and universalism can collide with each other in for a range of reasons, for instance, considering moral and ethical standards, attitudes toward human rights, implementation of these rights and etc.
The approach of cultural relativism
Relativism is characterized as a set of views about the connection between morals and culture or humanity. Apart from universalism, cultural relativism is based on morals, ethics, and customs of each human society and differs from one another. Thus, what is the crux of cultural relativism within civil society? Cultural relativism is the vision that all beliefs, traditions, and morals are in respect to the person inside of his own social setting. As such, "right" and "wrong" are society particular; what is viewed as good in one society may be viewed as morally wrong in another, and, since no worldwide standards of morals and ethical behaviors exist, nobody has the privilege to judge another society's traditions. Moreover, we can not judge someone, or person with his or her cultural values, in particular ethics and morals in society.
Cultural relativism is an aphoristic standard created by Franz Boas and advanced by his successors of human sciences in the 1940s. It was blended with moral relativism during the Meetings of the Commission of Human Rights of the United Countries in setting up the Universal Declaration of Human Rights from 1946-1948. Thusly, the scholastic marvel of cultural relativism grew synchronously with the conception and development of the universal human rights lawful administration. Actually, discussion, cultural relativism within the order of humanities is a heuristic device reflecting the rule that an individual human's convictions bode well as far as his own particular society, while moral relativism imitates the rule that all societies and all worth frameworks, while unmistakable, are just as substantial.
In 1887, Franz Boas first ascribed this principle as "… civilization is not something complete but is relative, and our thoughts and conceptions are true only so far as our civilization goes", whereby, he formed an adage of anthropological research.[3]
According to some analysts, cultural relativism sees nothing naturally wrong with any cultural appearance. As a consequence, the primordial Mayan practices of self-mutilation and human sacrifice are neither good nor bad; they are simply cultural distinguishing, analogous to the American custom of shooting fireworks on the Fourth of July. Human sacrifice and fireworks -both are merely diverse products of separate socialization. Cultural relativism engenders in each human society differently.[4] Cultural relativity is an irrefutable fact that ethical rules and social institutions produce astounding cultural and historical variability. Cultural relativism is an authoritative opinion that holds that (at any rate some) such contrasts are absolved from legitimate criticism by outsiders, a precept that is firmly bolstered by ideas of mutual independence and self-determination.
Moral judgments, notwithstanding, would appear to be basically widespread, as proposed by Kant's definite imperative as well as by the common sense difference in the middle of the principled and self-intrigued activity. The perception of human rights in the modern world from the prism of both universalism and cultural relativism is entirely complicated. At the same time, they showed their assumptions and ideas with a radical approach. In this case, two extreme positions can be considered in each called radical universalism and radical cultural relativism. Radical cultural relativism holds the opinion that culture is the sole wellspring of the legitimacy of ethical rights and rules. Radical universalism emphasized that culture is unimportant to the legitimacy of moral rights and principles, which are universally lawful and valid.
Furthermore, the main arms of the cultural relativism are typified as strong and weak cultural relativism. How were they considered under the rules of human society? – Strong cultural relativism refers to culture as a vital source of the legitimacy of ethical rights, in particular, morality and rules. The standards of Universal human rights, however, serve in conjunction with ensuring on potential excesses of relativism. At its utmost extreme, just short of radical relativism, strong cultural relativism would recognize a few basic rights with virtual universal requests, but allow such a wide range of variation for most rights that two entirely reasonable sets might overlap only somewhat. Weak cultural relativism also cites that culture may be an imperative well of the legitimacy of an ethical right and rules. Universality is at first assumed, however, the relativity of human instinct, groups, and rights serve as to verify on potential abundances of universalism. In some cases, weak cultural relativism would perceive an extensive arrangement of by all appearances universal human rights, but permit intermittent and entirely constrained neighborhood varieties and special cases. [5]
Hence, the cultural impacts on human civilization are unalienable, regarding the fact in civil societies had been formed by the effects of various types of moral and ethical powers, in particular, primordial traditions belonged to each human being. Thus, in today's world, the realities of East and West, North and South are irrefutable. Moreover, there can be slight uncertainty that there are important, structurally determined cultural and in many cases, moral distinctions for example, between the basic "personality and natures "of men and particularly, women in modern western and traditional Islamic or Muslim societies. Thus, human nature formed the basic personality of each human being within his or her civil community. Relativism centers on the thoughts of moral self-sufficiency and public self-determination. Regarding cultural relativism, it also establishes the internal and external effects of morality.
The main features of internal evaluations were given by your own society, but the external evaluation focus would seem universal judgments that can be affected by western or other foreign societies. Furthermore, moral judgment by their society is normal and universal for its human nature. Because of the fact that he or she belongs to this civil society which is based on its cultural and moral characteristics and for this reason, moral judgments given by his or her own society center on their genesis and historically specific contingent.
Pre-colonial African village, Native American tribes, and traditional Islamic or Muslim social community focus on the native morality of cultural relativism. Universal human rights are strange to their community, the reason why, they merely concern on their native traditional values, because of the fact that the communal self-determination, in particular, moral self-sufficiency engenders cultural and social variability of human nature within their own community.[6] Long-established traditional cultures of Africans for example, usually were powerfully constitutional, with compulsory major restrictions on civil society. These kinds of central limitations also deprived them of the main universal and identified norms and values of the contemporary world. Thus, it can lead to strong despotism and violence in this community. According to cultural relativism, it can be essential to mention some Asian, the Middle Eastern and Latin American countries through considering their own conventional values and morality within the system of human rights.
Regarding Pakistan, the main reference in its National Report is contained in the schooling procedures underlined by the government, in which it proclaims that the "new National Educational modules has tried endeavours to incorporate standards, in particular values of human rights, maintaining assorted qualities and distinction alongside universal human rights that In the case of Pakistan, CEDAW was unequivocally worried about not only pervasive patriarchal positions and attitudes but deep-seated conventional and cultural stereotypes related to the roles and responsibilities of women and men in the family, in the place of work and in civil society.[7]
In accordance with cultural values and traditions, in Iraq, young ladies are often deprived of education after 12 to 15 years in provincial areas; however, the country's educational ministry still remains muted and latent with respect to the procedures of schooling to be taken to set up the compulsory law of education. Apart from this, the "violence against women and girls continues to be one of the critical problems in this region. Women in these areas are undergone some kinds of violence by armed forces, Iraqi policies, and militias. On the other hand, the extensive functionality of the death punishment, torment, and inhuman behaviors and standards are widely practiced in Iraqi prisons, therefore, the severe influences of the myriad breaches of the rules of war by Iraq armed forces, groups, and policies have lingered in civil society for a long time.[8] Thus, in the case of Iraq's cultural values and morality, it can never be justified in terms of gender equality, because this country only validates itself to engender violence and antagonist actions toward its society, in particular women. Why? – Is the maintenance of human rights composed of these types of behaviors? In this region, promoting antagonist manners and behaviors toward society, rather than upholding universal sets of values and standards of human rights can not give meaningful benefits to this country.
In addition, it should be emphasized that at the same time, Israel articulated its anxieties regarding, severe methods of capital punishment, discrimination, violence, in particular, forced marriages methodically engaged against women and girls.
When it comes to Latin American countries, it can be useful to focus on the traditional manners and roots of Cuba. According to this country, the UN Compilation gives data to form autonomous human rights institutions and associations and boost contributions to the international system. Cuba experiences torture, discrimination, prison circumstances, arbitrary detentions, domestic violence, the conditions of prostitution and other forms of violence against women. In the instance of Cuba, the UN promotes basically substantial reforms on human rights. According to this situation, in 2006, "Cuba tried to mention its motivation in order to support cultural rights and the respect for cultural diversity and the promotion of peace for the satisfaction of all human rights.
However, Cuba stands in the same position in order to maintain conventional rights and international-third generation values and standards in human rights issues."[9] Hence, basic cultural differences cannot justify the universal values and standards of human rights. In most cases, cultural relativism leads to the conditions of despotism and antagonism, in Asian, the Middle Eastern and some parts of Latin American countries, through these methods, it can not maintain human rights within society. If cultural relativism merely focuses on strong authentic moral and ethical basis rather than supporting the alternative methods of providing human rights universally, these types of roots can lead to colossal gaps between Eastern and Western societies in the contemporary world order. Eventually, we tend to realize that reciprocal respect and understanding between people can cause the inclusive implementation of human rights from both universalism and relativism perspective in civil society. Through reaching to reconciliation processes of the two main approaches of human rights, our civil society can create relative universal sets of values and behaviors by taking into account both relativism and universalism.
We try to comprehend that many Eastern and Asian countries will not justify the strong universal basis and sets of human rights in future life expectancy. Regarding the fact that their community, in particular, each human being depends on the authentic self-governing rules, traditional set of values and basis. Transmitting from these kinds of values into the burly standards of human rights can be arduous for them that how can they behaved under the rules of these common standards. Universalism is not about everything for them, but at the same time, if universal sets of values can be implemented in some Eastern and Asian countries, firstly, their social communities have to eager to alter their customary ethical and moral natures into the central standards of human rights take on universal nature of human rights.
[1] Universality of Human Rights, Dr. Peter Kirchschlaeger, Co-Director of the Centre of Human Rights Education, University of Teacher Education of Central Switzerland – Lucerne, http://www.theewc.org/uploads/files/Universality%20of%20Human%20Rights%20by%20Peter%20Kirchschlaeger2.pdf
[2] Michael Goodhart*, Human Rights Quarterly 25 (2003) 935–964 © 2003 by The Johns Hopkins University Press Origins and Universality in the Human Rights Debates: Cultural Essentialism and the Challenge of Globalization, pp 4-5, http://hmb.utoronto.ca/HMB303H/weekly_supp/week-02/Goodhart_Cultural_Essentialism.pdf.
[3] Franz Boas 1887 "Museums of Ethnology and their classification" Science 9: 589
[4] http://www.gotquestions.org/cultural-relativism.html , what is cultural relativism?
[5] Cultural Relativism and Universal Human Rights Author(s): Jack Donnelly Source: Human Rights Quarterly, Vol. 6, No. 4 (Nov., 1984), pp. 400-419 Published by: The Johns Hopkins University Press Stable URL: http://www.jstor.org/stable/762182.
[6] Cultural Relativism and Universal Human Rights Author(s): Jack Donnelly Source: Human Rights Quarterly, Vol. 6, No. 4 (Nov., 1984), pp. 406-414 Published by: The Johns Hopkins University Press Stable URL: http://www.jstor.org/stable/762182.
[7] http://www.univie.ac.at/bimtor/dateien/pakistan_upr_2008_info.pdf, Human Rights Council Working Group on the Universal Periodic Review Second session Geneva, A/HRC/WG.6/2/PAK/1 of 14 April 2008, Para. 74.
[8] A/HRC/WG.6/7/IRQ/3 1, http://www.univie.ac.at/bimtor/dateien/iraq_upr_2010_summary.pdf, Human Rights Council, Working Group on the Universal Periodic Review Seventh session Geneva, 8-19 February 2010;
[9] A/HRC/WG.6/4/CUB/1 4 November 2008, http://www.univie.ac.at/bimtor/dateien/cuba_upr_2008_report.pdf Human Rights Council Working Group on the Universal Periodic Review Fourth session, Geneva, 2-13 February 2009.
Why states undermined their sovereignty by signing NPT?
Nuclear weapons are known as brawny and cataclysmic weapons. The source of the energy of such weapons is fission and fusion of atoms. Such weapons release huge amount of radiation which can cause "radiation sickness". Nuclear weapons were used once in a history in 1945. 80000 people were killed in Hiroshima and 70000 in Nagasaki. Due to the evidence of catastrophic impact, they have not been used in any war till today. The proliferation of nuclear weapons is a subject of concern in the international system. There are nine states which possess nuclear weapons: United States, United Kingdom, Russia, France and china. Proliferation is a spread of nuclear weapons both horizontally and vertically. In order to deal with the proliferation, NPT was introduced and still working globally.
NPT:
NPT is known as "treaty on the non-proliferation of nuclear weapons". It thwarts the states from acquiring nuclear weapons' technology or developing fissile material for nuclear weapons. The NPT is a multilateral treaty which was opened for signature on July 1st 1968 and entered into effect on March 5th 1970. Its signatory parties are 186 which joined it either by ratification or accession. Russia, UK and US are its depositaries. According to this treaty the states which have manufactured nuclear explosives prior to January 1st 1967 are legal nuclear states which include US, UK, Russia, France and china also known as de-jure states whereas Pakistan, India, North Korea and Israel are de-facto nuclear states. There three main pillar of NPT:
"Prevention of spread of nuclear weapons and nuclear technology.
Promotion of co-operation in peaceful uses of nuclear energy.
Achievement of nuclear as well as general and complete disarmament under strict and effective international control".
Since the formation of these contraptions, a lot of gloomy predictions were made like in 21st century 20 states would acquire nuclear weapons but only nine states have been observed as nuclear weapon states till today. However, 65 years ago almost 39 states were engaged in nuclear program but sooner or later they gave up their ambition. From the second half of the 1980, the states which were indulge in the nuclear activities were relatively low. This is because of the 186states have signed NPT as a non-nuclear weapon state and condemned proliferation. The question arises here is what motivate states to not acquire nuclear weapons. There are many theories from the past decade to answer this question are grouped into four overarching groups:
Capability
Security
International norms and perception
Domestic political context
These are elaborated below:
The capability of any state regarding formation of nuclear weapons comprises on:
Technological capability
Economic capability
Development of nuclear weapon is not facile. Production of facile material is the most challenging and expensive, scientifically and technologically both. The transformation of that material into a deliveryweapon and development of the delivery system require technological and financial capabilities and which has become an effective obstacle for the less developed countries. As those countries don't have advanced scientific and technological infrastructure and are not financially strong to afford the investment needed to start its own nuclear program. So, capabilities became a stumbling block for less developed states due to which they sign NPT as a non-nuclear state. But this is not only the decisive factor in taking decision whether to forgo nuclear weapons or not. Political willingness also play a crucial role in it because it devote a considerable share of states' resources to military sector or public sector e.g. Pakistan and north Korea are poor states with less capabilities but they have developed nuclear weapons. So, it also depends upon the psychology of the leaders too. This point is concluded by saying:
"More highly developed countries proliferate more readily, less highly developed counters do so less readily".
Security is the dominant theory to explain both questions: why states go nuclear and why not? Security is very appealing factor for the states to acquire nuclear weapons but acquiring nuclear weapons is not always the best way to ensure security. As this world is anarchic and states are rational unitary actor, so for the security, states go for self-help. But sometimes, acquiring nuclear weapons poses a greater threat than to forgo them because it may cause more distrust and tension among the adversaries. Due to the distrust one state may attempt pre-emptive strikewhich can cause nuclear war and end of the both states. So, to avoid this situation, state opted to go non-nuclear because in this condition it has not that's much adversaries and can focuses on the other public sectors. According to the "prudential realism: "nations under certaincircumstances mayprudently forgo military capabilities that is threatening because states and security-conscious entities". States which are involve in low intensity conflict would likely to go non-nuclear by signing NPT. Alliances also play an important role in security according to neo-liberalism. States are likely to go in alliance with any nuclear state in order to avoid the risk, cost and difficulties of nuclear weapon programs e.g. NATO countries are in alliance with US. But that nuclear state must give a guarantee of "positive and negative assurance security" so those states chose to sign NPT as a non-nuclear states.
International norms and perceptions also assist states in deciding whether to sign NPT as a non-nuclear weapon state or not. The norms of international system highly influence the perceptions of the states especially norms in the international treaties like NPT. States have a lust of prestige and status in international system. On the basis of non-proliferation norms, states perceive that their status and prestige would be increased by forgoing nuclear weapons. According to Jacques Hymans: " most states think of themselves as, and want to be seen as , good international citizens and good international citizens don't build nuclear arsenals". Due to this reason, majority of thestates don't acquire nuclear weapons. Constructivism is the basis of international norms and perceptions which have made normative situation for the states in general. NPT have changed the normative environment and situation got changed due to which many states forgo nuclear weapons. Cost-benefit analysis got changed by the non-proliferation norms. It has made nuclear weapon program technically, financially and politically expensive. It has also change the assumption of appropriate state behavior. So to maintain the good self-image in international system states have signed NPT as a non-nuclear weapon states.
The factors of domestic political context have many dimensions. In this cluster, types of governmental systemplay a crucial role for the states to sign NPT as a non-nuclear states. According to some researchers, democracies are less likely to engage in conflicts than autocracies. Democracies obey international laws at greater level to become a good citizen of internal system due to which the chances of democracies to become nuclear states are less. From the lens of political-ideology if a system aims for the economic growth that it would not go for nuclear weapons. According to Solingen "the nuclear programs are less likely to emerge in countries where the political culture is in general sympathetic to economic openness, trade liberalization, foreign investments, and international economic integration" e.g. Saudi Arabia. Psychology of domestic actor also play a crucial role in influencing the decision regarding nuclear weapons and societal groups too. In short, it depends upon the national political circumstances and dynamics that effect the decision of perusing or forgoing nuclear weapons.
Conclusion:
Nuclear free zone or weapons of mass destruction free zone is a great disincentive for the states if combined with the credible pledges by the US and other nuclear states to provide positive and negative assurance security to the non-nuclear weapon states. Like in Middle East only Israel has acquired nuclear weapons which can be equalized by the security given by US or other nuclear state in order to make Middle East nuclear-free zone. As NPT is known as bargaining treaty which offer economic incentives to the states and compel other states to sign NPT. All the above factors showed the reasons of the will of states but some states sign NPTbecause of the fear of the sanction because none of the state survive if it becomes isolated from the whole world e.g. economic sanctions upon Iran. Many under developed countries are unable to resist the pressure of the developed stays and for their survival, they need their support. So, in return, they obey the orders of developed states and don't go for nuclear weapons. Ukraine, Kazakhstan and Belarus dismantle their nuclear arsenals because of the incentive of the positive assured security. Whereas, the nuclear programs of Brazil and Argentina were dissuaded by the regional security arrangement. South Africa gave its nuclear weapons for the sake of its development. Under developed countries focus on the development of health, education sectors etc. due to which they dismantle their nuclear weapons and got economic assistance. In a nutshell, NPT played a crucial role in resisting nuclear proliferation but at the same time it is monopolizing the power of nuclear states.
Why Did States Sign NPT Treaty As Non-Nuclear Weapon States
Following the inception of the "Treaty on the non-proliferation of nuclear weapons NPT" in 1967, about 186 states signed NPT as non-nuclear weapon states (NNWS) which are obliged to refrain from acquiring or manufacturing nuclear weapons nor these states are allowed to seek or receive assistance from nuclear weapon states in this regard, and have to comply with the prerequisites defined by IAEA. The reasons due to which these states decided to give up their sovereign right of acquiring nuclear weapons (despite the fact that some of these states are actually capable to develop nuclear weapons) are driven by motivations that vary according to the states' regional and domestic security dynamics, combined with the international normative values. Hence, in order to identify and understand the relevant reasons, case studies and an analysis have been presented.
CASE STUDIES
UKRAINE: After exploring the official statements related to the nuclear policy, issued by Ukraine's Ministry of Foreign Affairs (MFA), following reasons were observed due to which Ukraine signed NPT: international pressure, technical incapability, unstable economic affairs, incentive given by NPT in terms of civil nuclear technology (membership of MCTR "Missile Technology Control Regime" saved the space industry of Ukraine), pursuit for the stability of the newly established state in the region etc. At first, Ukraine tried to hold the rights over a nuclear arsenal (that it inherited after the disintegration of USSR). However, it seemed unable to handle international pressure. Moreover, MFA of Ukraine acknoweldged that Ukrain didn't want to offend the IAEA prerequisites as doing so would result in unstable economic relations with other states, especially Russia; the halted supply of nuclear fuel from Russia would cause the Ukranian nuclear power plants to shut down which might have result in energy crisis.
EGYPT:Previously interested in the procurement of nuclear weapons (due to perceived threat from "nuclear activity of Israel"), Egypt signed NPT in 1981 as it perceived (constructivism) that the benefits of signing NPT were impeccable in terms of diplomatic ties with US and aid of approximately two billion dollars provided by US every year. Moreover, Egypt had the chance to be "good international citizen" as per the international norms and to criticize the Israel's ambigous nuclear aims.
BRAZIL AND ARGENTINA: Brazil and Argentina faced security dilemma due to the "long-standing rivalry" between them. Later on, due to the adoption of the "democratic regimes", their rivalry was mitigated. Later on, Argentina and Brazil states became party to the NPT as NNWS in the years 1995 and 1998 respectively. Hence, the security dilemma was over and these states, being democratic states and as per the international normative values, had no reason to stay out of NPT. So the "low security threat" is the main reason due to which these states signed NPT as NNWS.
SOUTH KOREA:Despite having the advanced nuclear reactors manufacturing industry, South Korea chose to sign NPT as NNWS, partly because of its capitalist approach and international norms, and partly because of nuclear umbrella sought by South Korea from USA (though the influence of extended nuclear deterrence remains debatable between scholars).Moreover,according to some scholars, a few states are able to develop and manufacture the final product (nuclear weapons) but have not done it yet, either due to diplomatic reasons or simply because they do not have the reason to rush towards the development of nuclear weapons as they can manufacture nukes any time by withdrawing from NPT in case they perceived potential threat. However, the personal opinion is that it is highly unlikely of South Korea to withdraw from NPT.
JAPAN:Japan signed NPT as NNWS due to the international condemnation it faced which resulted from its aggressive historical background, and due to article 9 (renounced its right to keep armed forces except for defensive purposes) in its constitution. Moreover, like South Korea it has nuclear umbrella from US. However, scholars debate over the future of Japan (Whether it would remain non-nuclear state or not).
ANALYSIS
Although, multiple scholars gave multiple sets of "proliferation motives" yet an attempt has been made in this article to identify the most relevant motives and reasons due to which states signed NPT as NNWS, after studying the cases of the few states ( elaborated above).
First of all, The expense of the enrichment of fissile material (uranium or plutonium) and the development of stable nuclear arsenals, could be a disincentive for developing states to procure nuclear weapons. Therefore, such states might have signed NPT in order to be benefited by prohibitive international laws (for the use of force) in terms of security.
Second reason is theRegional Security Dynamics; whether a state is facing security dilemma with its adversary or not. If a state is not facing any security dilemma then there is no reason for the state to stay out of NPT. Otherwise, procurement of nuclear weapons would pose potential threat to the security of the state as compared to the disarmament. The initiative for the development of nuclear weapons taken by a state would insecure its adversary and may lead to arms race in the region that would ultimately, contribute to the instability of that region. Another reason could be drived from the perceived "Nuclear Umbrella"; state such as South Korea and Japan may not develop nuclear weapons as in case of conflict, they would seek help, in the form of the deployment of nuclear weapons, from the USA; a phenomeon known as extended deterrence.
Thirdly, International Normative values based contructivism could also be considered a reason due to which states signed NPT as NNWS. The term nuclear taboo became the part of the scholarly text which emphasized the constructivist perception that the making and the use of nuclear weapons is immoral and the (perceived) legitimate initiatives related to he non-proliferation and disarmament would increase their prestige (which might also be beneficial for inter-state relations of a state with others and for the trade). This norm has been institutionalized in Non-proliferation Treaty. In other words, "states prefer to be good international citizens; the ones which do not develop nuclear weapons" (Jacques Hymans). Hence, the states overwhelmed (international pressure) by the international norms signed NPT as non-nuclear weapon states. Many states (which possessed the capability of developing nuclear weapons) started nuclear programs before NPT entered into force. Later on, these states terminated their nuclear programs and signed NPT due to the altered norms of cost and benefit analysis; favorable trade agreements and the changed definition of appropriate state behavior. Another factor that contributes to this topic is the history of the states (e.g Japan' case).
Fourthly,the behavior of the states influenced by intra-state political and economic affairs could also be a reason; political structure and type of government along with the state's priorities (military security prioritized over economic security and vice versa). Democratic states tend to be the protagonist of NPT and prefer to obey the international laws (However, this opinion remains debatable). Moreover, the "willingness" of the state leaders to prefer the economic growth (through international trade and cooperation; a liberal perspective) could also be a "non-proliferation motive", since doing otherwise (prefering to develop nuclear weapons) would result in economic sanctions and disintergration.
Fifth reason is the most common and widely understood reason that is the incentive (bargain) offered by NPT to the non-nuclear weapons states; the providence of civil nuclear technology for the peaceful purposes (e.g generating electricity or for medical purposes etc.).
Other reasons have also been assumed after observing the state of world affairs, for example: the monopoly of P5, that is, not to let other states acquire nuclear weapons could also be the reason; the small weak states or the states that are newly established may have signed NPT after being pressurized by these countries on political and economical level. Moreover,some states might have signed NPT to simply support the cause of this treaty. For example, New Zealand signed NPT because it is a great protagonist of the non-proliferation and disarmament cause. In addition to that, these states, at the time of signing the treaty, expected P5 to disarm as per the treaty's articles. The matter that the P5 haven't done it yet, has been raised at NPT meetings many times, by NNWS.
CONCLUSION
Since there are 186 states party to the NPT as Non-Nuclear Weapon States (NNWS), the reasons for them signing as NNWS are numerous. However these reasons could be narrowed down to the few major reasons; security dynamics of the regions where these states are situated, their intra-state matters, the prevailing norms in the international system, cost and beneft analysis over the incentives offered by NPT etc. However, the effect of NPT is uncertain since the states that have signed NPT do not have immediate security threats. In case, they face threats from adversary, the decisive role of NPT over such potential security issues remains debatable.
How nations states are limited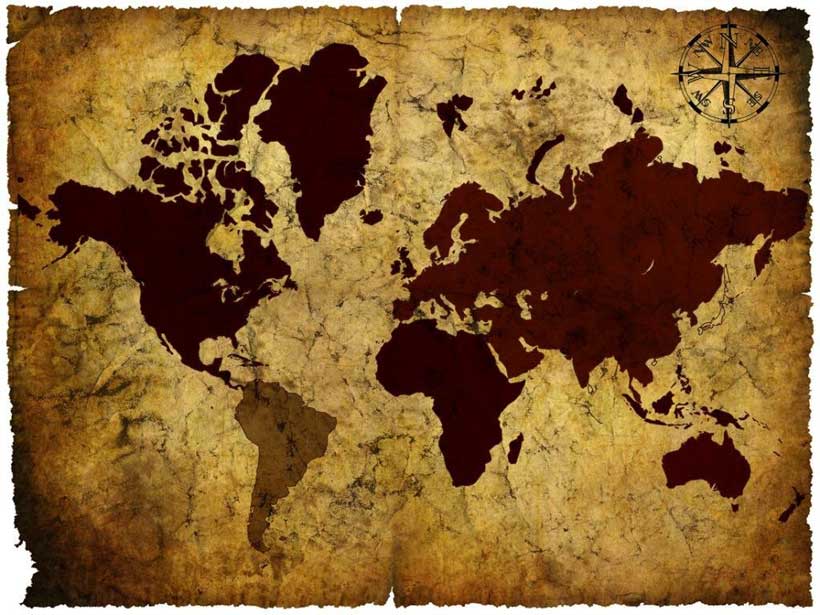 After the World War II, the establishment of the United Nations and the beginning of cooperation between the states was considered by many governments as a positive step. It was a useful step for all governments to start cooperating with European states that had been at war with each other for many years and failed in European history, and for other states to join this process and maintain positive political and diplomatic relations. However, after the recent two world wars, the desire of states to sit at the table of peace has made them forget something. These were the influences of the global government (UN) that would affect the sovereignty of states. Therefore, as liberal relations and the process of globalization develop in international relations, nation-states have begun to move away from the status of individual states to the management of global power. Today, global governance has become a reality. When national states decide on an act in international politics, they are forced to act and implement acts not only in the national interests of the state, but also in the opinion of international organizations. Today, it is not as easy as in the past to seriously change the geopolitical situation and violate international law without the opinion of international political organizations. Because today in the system of international relations there is a control and power through global governance, which will influence the sovereign decisions of states. Therefore, today I will share my views on how global governance, which is a reality today, has brought nation-states closer to decline.
Part 1
Although the emergence and functioning of international organizations dates back to the 19th century, the formation of global governance is largely thought of as the history of the United Nations and some of the political organizations that have emerged since then. As I said, the emergence of global governance is associated with the end of World War II in 1945 and the establishment of the United Nations. As we know, after the Second World War, the world began to move on different realities. With the establishment of the United Nations, a mechanism of global governance has already begun to emerge. However, due to the geopolitical consequences of World War II and the transfer of Eastern Europe to the USSR, global governance through the UN could not cover the whole world, but simply led to the emergence of international organizations with its roots and the division of the world into two poles. As we know, the signing of the North Atlantic Pact in 1949, the emergence of NATO and the formation of the Western bloc, and later the signing of the Warsaw Pact and the establishment of the Eastern bloc in the same year divided the world into two poles. On the one hand, there was the capitalist West in global governance. On the other hand, there was the communist-ruled USSR. This continued until the 1990s.
Then, in 1991, with the collapse of the USSR and the end of the Cold War, global governance began to take over the world and the world came to global power, and liberal relations began to take over the world. Even Fukuyama, when he said the end of history, in fact meant that global governance would cover the world and that the world's states would operate in the process of globalization based on a liberal tradition. All of this was a small history of how global governance came into being and when it covered the whole world. After the end of the Cold War in 1991, the Eastern European states that had already seceded from the USSR began to integrate into the West. In short, they have joined global governance. Later, some countries in the region, such as Azerbaijan, Georgia, and Ukraine, which gained independence from the USSR, entered the global system of governance, maintaining ties with the West. However, states such as Russia and Iran, in order to further protect their sovereignty, did not allow the influence of this administration to influence them and began to sever ties with the West over time.
However, the process of globalization did not move much with its positive aspects. Not only did global governance influence the decisions of states to control them, but it also had to create hierarchical control over them by creating global hegemony. The ideal option for this was the hegemonic equator. In this hegemonic equator, states are legally and formally equal, but over time they have become economically, politically and militarily unequal. Thus, after a while, this unequal situation began to form a hierarchy of power between states. States with weaker economic resources and militaries are already under constant pressure from powerful states and under the influence of powerful states.
For example, we can see an example of this in our country today. We are all equal in the South Caucasus region. Although Georgia, Iran, Russia and Azerbaijan are formally equal, there is a hierarchy in terms of global hegemony. For example, Russia comes first in this hierarchy. Because Russia is much luckier than others in military, economic and geopolitical terms. The second is Iran. Because the possibility of Iran becoming a nuclear weapon results in its military superiority over other countries in the region. The third is Azerbaijan. Because Azerbaijan's oil economy, such as oil and gas, makes it more economically viable and stronger than Armenia. Therefore, such differences created by global governance and the limits imposed on sovereign decisions by states have formed a critique of globalization over time, leading to criticism and debate by various academics. This criticism has long focused on the question of whether globalization can lead to the decline of nation-states.
Part 2
As we know, the long-term impact of the globalization process on states has led to serious criticism about whether globalization has transformed states. While some academics believe that global governance destroys and degrades nation-states, others argue that globalization serves the national interests of nations.
The first critical approach is that the process of globalization is very powerful in a globalized world. In this case, we have already moved to a system of non-sovereign states. Today, states are no longer able to make independent political decisions in the long run for their national interests and to act accordingly. This process also weakens the power of states in the world and in international relations, and transnational companies gain a dominant position.
However, in the second critical approach, academics think differently and contradict the first criticism. Academics believe that although globalization affects the independent acts of states, the superpowers of their regions are still the most important entities in global politics. Because both international organizations and economic transnational organizations, which are the concepts of the globalization process, were created by these countries themselves. Therefore, globalization does not harm these countries, but serves their national interests. They can violate international law and the rules of global governance at any time, and even the geopolitical situation can change despite global governance. (For example, the US invasion of Iraq, Russia's imperialist act against Georgia and Ukraine)
In addition, there is a third and final critical approach, which is the approach of global governance to other forms of power, interests, goals and acts of states. As globalization is now considered a world reality, states are forced to choose between two options. Either Iran, like North Korea, will remain closed and protect its national sovereignty outside of global governance, or, like other countries in the world, will join the process of globalization and cooperate with each other. Since there is an economic reality created by global governance in the world, global governance can keep states under its influence by changing the interests, goals and acts of states.
However, the decline of the state today is not only due to the process of globalization and global governance. In addition, there are institutions such as the global economy, business, large companies, non-governmental organizations and international organizations, which pose a serious threat to the sovereignty of states. Today we live in a world of more international, economic companies and organizations than national states. 49% of these companies and organizations belong to the states and 51% to the international economy. The economic power of some of these companies (Exxon Mobil, General Motors) is already greater than in many Eastern European and African countries. From this we can conclude that the second concept that leads to the decline of nation-states, along with international organizations, is the international economic companies.
Conclusion
As a result, I can say that today the globalized world and international organizations have become a system that borders states and limits their national decisions. If in the 20th century it was so easy to make a decision to start a world war, to use any type of weapon, it has become almost impossible to do so in a globalized world. But in addition, globalization and international organizations can sometimes help strengthen states. For example, today, because states play an important role in international organizations, decisions made through international organizations
sometimes depend on states. For example, the UN Security Council, the Consulate General of the European Union, is a process that depends on states in the decision-making process. The decisions of the member states are considered very serious and decisive in the decision-making process. In this case, too, we can see that international organizations do not act as a tool for the decline of nation-states, but as a concept that strengthens them. Therefore, I do not think it is right to assess globalization today as a system that leads to the decline of nation-states.
Reference
Andrew Heywood. (2013, fourth edition). Politics s.18
Robert Jackson & Georg Sorensen: Introduction to İR, s. 4
Mazarr, M. (1999). Global trends 2005: An owner's manual for the next decade. New York: St. Martin's Press.
Zygmunt BAUMAN, Küreselleşme-Toplumsal Sonuçları, Çev: Abdullah Yılmaz, Arıntı Yayınları, İstanbul, 2010, s.83