The clash of human rights ideas between universalism and relativism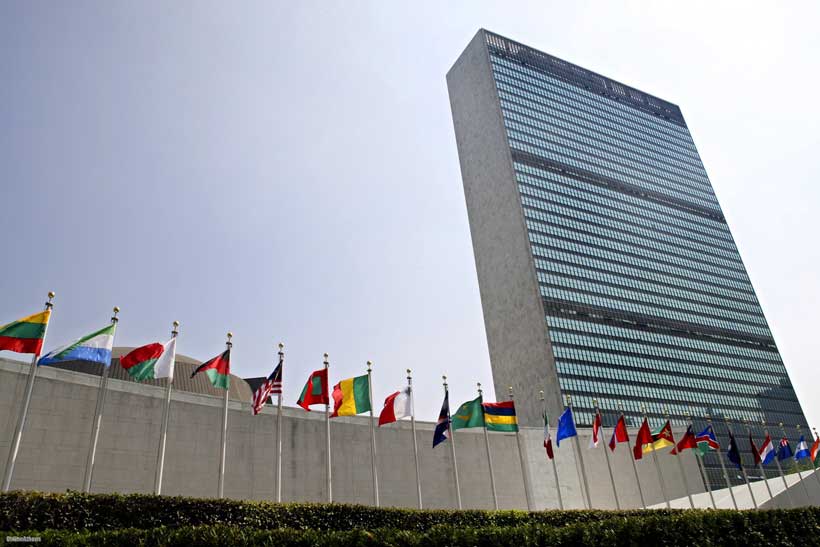 All human beings are born free and equal in dignity and rights. They should act towards one another in a spirit of brotherhood". Article 1 of the Universal Declaration of Human Rights, 1948.
Human rights from the prism of universalism
After the outbreak of the Second World War, maintaining and in particular, providing a universal set of rules and values of human rights were put forward as one of the basic duties. Universalist approach searches for what is methodical and systematic, tries to enforce the rules, laws, and norms on all of its members so that things can run more resourcefully. In order to promote democracy in terms of human rights should be a pivotal priority of each state. Certainly, the development of a state adequately depends on preserving, and especially the implementation of human rights in civil society. In our current world, human rights are based on two predominant approaches in accordance with regions-East and West, North and South. One of them is universalism, another is cultural relativism. The cutting edge universalism theory of human rights can be founded not only on common law, equity, response to dignity, injustice, and fairness of appreciation, but also capacities of a human being, moral agency, and self-ownership, among other peopleUniversal sets of standards, rules, and values are based on Western countries prospects. The history of universalism can be traced back to the Universal Declaration of Human Rights on 10 December 1948, as a pivotal guide to mankind. As a result, The Declaration expressed a novel denotation to the word "universalism."
The fundamental values and principles highlighting the concept of human rights are of a universal character. Thus, these values and principles referred to the concept of individual liberty and freedoms, the belief in democracy and political rights, the acknowledgment of social and economic rights. "To a large extent, universality is one of the indispensable descriptions of human rights. From this perspective, human rights are civil rights that apply to all humankind and are therefore referred to universal values and rules. All human beings are the possessor of these civil rights, independent from what they actually do, where they come from, where they reside and from their national citizenship, their community, etc. "The universality of human rights is rooted in and also manipulated by the other characteristics of human rights: human rights are categorical (every human being has these rights, they cannot be denied to anyone), democratic (also called egalitarian-every human being has the same rights), individual (human rights apply to every human being as individual and protect the latter from violations by a collective recognizing at the same time the important role of a collective for the individual, they have their own rights to provide themselves sufficiently in social community, such as freedom of living, speech and etc), fundamental (human rights protect basic and essential elements of human continuation) and indivisible (the whole catalog of human rights must be respected, they are complimentary)".[1]
It would be necessary to emphasize that promoting democracy, providing human rights, individual liberty, national self-determination, and the other values were noted on Woodrow Wilson's fourteen-point program. The main crux of universalism is the implementation of universal sets of norms, and values along with not only Western countries, but also Eastern, Asian and The Middle Eastern countries, where cultural relativism (mainly moral relativism) dominates and contains its moral and ethical values over people of these countries. Universal human rights are based on Western ideology. It has been argued that universalism on human rights merely referred to Western Imperialism. It put forward some challenges in accordance with the main priorities and prospects of universal human rights. Unquestionably, we apparently realize that countries who reject the universal sets of standards as a policy of Western countries, form some basic values and ethical values based on cultural relativism. Universalism and cultural relativism cannot coincide with each other in terms of diverse moral and universal values.
In our industrialized world, the universal sets of values cannot be wholly implemented to all countries, because of the fact that strong dominance of primordial cultural and ethical values and standards which bolster their places among people within civil society, at the same time reject the universalism of human rights. On the other hand, cultural relativism cannot be accepted as universal moral values for countries. According to providing human rights, universalism is a pivotal approach that has more opportunities than cultural relativism. But, in more cases, we try to percept the today's realities of the world. In general, as we understand that providing universal human rights have to base on the basic principles and rules within international law, but cultural relativism cannot refer to the rules and norms of international law, because of having predominant cultural and traditional values and norms within its own system. Thus, a related challenge is that the inspirations of human rights do not aid to solve the most disputable issues of non-Western societies. The extreme of which is that the idea of human rights is in many cases, as opposed to the ideas and values of non-Western countries.
In the case of the universality of human rights, there are some challengeable situations along with the implementation and perception of human rights. Since the publication of Pollis and Schwab's Human Rights: Cultural and Ideological Perspectives in 1979, human rights universalists and cultural relativists have collided in regard to legality and applicability of human rights outside the West within civil society. In their confrontational lead essay, "Human Rights: as Western Construct with Limited Applicability," the authors argued that "the Western political philosophy upon which the United Nations Charter and the Universal Declaration of Human Rights are based provides only one specific elucidation of human rights, and that this Western notion may not be successfully applied to non-Western areas" due to ideological and cultural differences.[2]
Apart from these, it can be comprehended that Universality of human rights refers to Western cultures, in particular, traditional and moral characters, which can not be implemented to non-Western countries because of having their own cultural and ethical rules and norms. The implementation of universal human rights from the Western perspective to relativist non-Western countries cannot achieve any kind of success in terms of providing human rights sufficiently, because of the fact, universal human rights merely concern on the Western-cultural sets of norms. Thus, in the case of non-Western countries, cultural relativism and universalism can collide with each other in for a range of reasons, for instance, considering moral and ethical standards, attitudes toward human rights, implementation of these rights and etc.
The approach of cultural relativism
Relativism is characterized as a set of views about the connection between morals and culture or humanity. Apart from universalism, cultural relativism is based on morals, ethics, and customs of each human society and differs from one another. Thus, what is the crux of cultural relativism within civil society? Cultural relativism is the vision that all beliefs, traditions, and morals are in respect to the person inside of his own social setting. As such, "right" and "wrong" are society particular; what is viewed as good in one society may be viewed as morally wrong in another, and, since no worldwide standards of morals and ethical behaviors exist, nobody has the privilege to judge another society's traditions. Moreover, we can not judge someone, or person with his or her cultural values, in particular ethics and morals in society.
Cultural relativism is an aphoristic standard created by Franz Boas and advanced by his successors of human sciences in the 1940s. It was blended with moral relativism during the Meetings of the Commission of Human Rights of the United Countries in setting up the Universal Declaration of Human Rights from 1946-1948. Thusly, the scholastic marvel of cultural relativism grew synchronously with the conception and development of the universal human rights lawful administration. Actually, discussion, cultural relativism within the order of humanities is a heuristic device reflecting the rule that an individual human's convictions bode well as far as his own particular society, while moral relativism imitates the rule that all societies and all worth frameworks, while unmistakable, are just as substantial.
In 1887, Franz Boas first ascribed this principle as "… civilization is not something complete but is relative, and our thoughts and conceptions are true only so far as our civilization goes", whereby, he formed an adage of anthropological research.[3]
According to some analysts, cultural relativism sees nothing naturally wrong with any cultural appearance. As a consequence, the primordial Mayan practices of self-mutilation and human sacrifice are neither good nor bad; they are simply cultural distinguishing, analogous to the American custom of shooting fireworks on the Fourth of July. Human sacrifice and fireworks -both are merely diverse products of separate socialization. Cultural relativism engenders in each human society differently.[4] Cultural relativity is an irrefutable fact that ethical rules and social institutions produce astounding cultural and historical variability. Cultural relativism is an authoritative opinion that holds that (at any rate some) such contrasts are absolved from legitimate criticism by outsiders, a precept that is firmly bolstered by ideas of mutual independence and self-determination.
Moral judgments, notwithstanding, would appear to be basically widespread, as proposed by Kant's definite imperative as well as by the common sense difference in the middle of the principled and self-intrigued activity. The perception of human rights in the modern world from the prism of both universalism and cultural relativism is entirely complicated. At the same time, they showed their assumptions and ideas with a radical approach. In this case, two extreme positions can be considered in each called radical universalism and radical cultural relativism. Radical cultural relativism holds the opinion that culture is the sole wellspring of the legitimacy of ethical rights and rules. Radical universalism emphasized that culture is unimportant to the legitimacy of moral rights and principles, which are universally lawful and valid.
Furthermore, the main arms of the cultural relativism are typified as strong and weak cultural relativism. How were they considered under the rules of human society? – Strong cultural relativism refers to culture as a vital source of the legitimacy of ethical rights, in particular, morality and rules. The standards of Universal human rights, however, serve in conjunction with ensuring on potential excesses of relativism. At its utmost extreme, just short of radical relativism, strong cultural relativism would recognize a few basic rights with virtual universal requests, but allow such a wide range of variation for most rights that two entirely reasonable sets might overlap only somewhat. Weak cultural relativism also cites that culture may be an imperative well of the legitimacy of an ethical right and rules. Universality is at first assumed, however, the relativity of human instinct, groups, and rights serve as to verify on potential abundances of universalism. In some cases, weak cultural relativism would perceive an extensive arrangement of by all appearances universal human rights, but permit intermittent and entirely constrained neighborhood varieties and special cases. [5]
Hence, the cultural impacts on human civilization are unalienable, regarding the fact in civil societies had been formed by the effects of various types of moral and ethical powers, in particular, primordial traditions belonged to each human being. Thus, in today's world, the realities of East and West, North and South are irrefutable. Moreover, there can be slight uncertainty that there are important, structurally determined cultural and in many cases, moral distinctions for example, between the basic "personality and natures "of men and particularly, women in modern western and traditional Islamic or Muslim societies. Thus, human nature formed the basic personality of each human being within his or her civil community. Relativism centers on the thoughts of moral self-sufficiency and public self-determination. Regarding cultural relativism, it also establishes the internal and external effects of morality.
The main features of internal evaluations were given by your own society, but the external evaluation focus would seem universal judgments that can be affected by western or other foreign societies. Furthermore, moral judgment by their society is normal and universal for its human nature. Because of the fact that he or she belongs to this civil society which is based on its cultural and moral characteristics and for this reason, moral judgments given by his or her own society center on their genesis and historically specific contingent.
Pre-colonial African village, Native American tribes, and traditional Islamic or Muslim social community focus on the native morality of cultural relativism. Universal human rights are strange to their community, the reason why, they merely concern on their native traditional values, because of the fact that the communal self-determination, in particular, moral self-sufficiency engenders cultural and social variability of human nature within their own community.[6] Long-established traditional cultures of Africans for example, usually were powerfully constitutional, with compulsory major restrictions on civil society. These kinds of central limitations also deprived them of the main universal and identified norms and values of the contemporary world. Thus, it can lead to strong despotism and violence in this community. According to cultural relativism, it can be essential to mention some Asian, the Middle Eastern and Latin American countries through considering their own conventional values and morality within the system of human rights.
Regarding Pakistan, the main reference in its National Report is contained in the schooling procedures underlined by the government, in which it proclaims that the "new National Educational modules has tried endeavours to incorporate standards, in particular values of human rights, maintaining assorted qualities and distinction alongside universal human rights that In the case of Pakistan, CEDAW was unequivocally worried about not only pervasive patriarchal positions and attitudes but deep-seated conventional and cultural stereotypes related to the roles and responsibilities of women and men in the family, in the place of work and in civil society.[7]
In accordance with cultural values and traditions, in Iraq, young ladies are often deprived of education after 12 to 15 years in provincial areas; however, the country's educational ministry still remains muted and latent with respect to the procedures of schooling to be taken to set up the compulsory law of education. Apart from this, the "violence against women and girls continues to be one of the critical problems in this region. Women in these areas are undergone some kinds of violence by armed forces, Iraqi policies, and militias. On the other hand, the extensive functionality of the death punishment, torment, and inhuman behaviors and standards are widely practiced in Iraqi prisons, therefore, the severe influences of the myriad breaches of the rules of war by Iraq armed forces, groups, and policies have lingered in civil society for a long time.[8] Thus, in the case of Iraq's cultural values and morality, it can never be justified in terms of gender equality, because this country only validates itself to engender violence and antagonist actions toward its society, in particular women. Why? – Is the maintenance of human rights composed of these types of behaviors? In this region, promoting antagonist manners and behaviors toward society, rather than upholding universal sets of values and standards of human rights can not give meaningful benefits to this country.
In addition, it should be emphasized that at the same time, Israel articulated its anxieties regarding, severe methods of capital punishment, discrimination, violence, in particular, forced marriages methodically engaged against women and girls.
When it comes to Latin American countries, it can be useful to focus on the traditional manners and roots of Cuba. According to this country, the UN Compilation gives data to form autonomous human rights institutions and associations and boost contributions to the international system. Cuba experiences torture, discrimination, prison circumstances, arbitrary detentions, domestic violence, the conditions of prostitution and other forms of violence against women. In the instance of Cuba, the UN promotes basically substantial reforms on human rights. According to this situation, in 2006, "Cuba tried to mention its motivation in order to support cultural rights and the respect for cultural diversity and the promotion of peace for the satisfaction of all human rights.
However, Cuba stands in the same position in order to maintain conventional rights and international-third generation values and standards in human rights issues."[9] Hence, basic cultural differences cannot justify the universal values and standards of human rights. In most cases, cultural relativism leads to the conditions of despotism and antagonism, in Asian, the Middle Eastern and some parts of Latin American countries, through these methods, it can not maintain human rights within society. If cultural relativism merely focuses on strong authentic moral and ethical basis rather than supporting the alternative methods of providing human rights universally, these types of roots can lead to colossal gaps between Eastern and Western societies in the contemporary world order. Eventually, we tend to realize that reciprocal respect and understanding between people can cause the inclusive implementation of human rights from both universalism and relativism perspective in civil society. Through reaching to reconciliation processes of the two main approaches of human rights, our civil society can create relative universal sets of values and behaviors by taking into account both relativism and universalism.
We try to comprehend that many Eastern and Asian countries will not justify the strong universal basis and sets of human rights in future life expectancy. Regarding the fact that their community, in particular, each human being depends on the authentic self-governing rules, traditional set of values and basis. Transmitting from these kinds of values into the burly standards of human rights can be arduous for them that how can they behaved under the rules of these common standards. Universalism is not about everything for them, but at the same time, if universal sets of values can be implemented in some Eastern and Asian countries, firstly, their social communities have to eager to alter their customary ethical and moral natures into the central standards of human rights take on universal nature of human rights.
[1] Universality of Human Rights, Dr. Peter Kirchschlaeger, Co-Director of the Centre of Human Rights Education, University of Teacher Education of Central Switzerland – Lucerne, http://www.theewc.org/uploads/files/Universality%20of%20Human%20Rights%20by%20Peter%20Kirchschlaeger2.pdf
[2] Michael Goodhart*, Human Rights Quarterly 25 (2003) 935–964 © 2003 by The Johns Hopkins University Press Origins and Universality in the Human Rights Debates: Cultural Essentialism and the Challenge of Globalization, pp 4-5, http://hmb.utoronto.ca/HMB303H/weekly_supp/week-02/Goodhart_Cultural_Essentialism.pdf.
[3] Franz Boas 1887 "Museums of Ethnology and their classification" Science 9: 589
[4] http://www.gotquestions.org/cultural-relativism.html , what is cultural relativism?
[5] Cultural Relativism and Universal Human Rights Author(s): Jack Donnelly Source: Human Rights Quarterly, Vol. 6, No. 4 (Nov., 1984), pp. 400-419 Published by: The Johns Hopkins University Press Stable URL: http://www.jstor.org/stable/762182.
[6] Cultural Relativism and Universal Human Rights Author(s): Jack Donnelly Source: Human Rights Quarterly, Vol. 6, No. 4 (Nov., 1984), pp. 406-414 Published by: The Johns Hopkins University Press Stable URL: http://www.jstor.org/stable/762182.
[7] http://www.univie.ac.at/bimtor/dateien/pakistan_upr_2008_info.pdf, Human Rights Council Working Group on the Universal Periodic Review Second session Geneva, A/HRC/WG.6/2/PAK/1 of 14 April 2008, Para. 74.
[8] A/HRC/WG.6/7/IRQ/3 1, http://www.univie.ac.at/bimtor/dateien/iraq_upr_2010_summary.pdf, Human Rights Council, Working Group on the Universal Periodic Review Seventh session Geneva, 8-19 February 2010;
[9] A/HRC/WG.6/4/CUB/1 4 November 2008, http://www.univie.ac.at/bimtor/dateien/cuba_upr_2008_report.pdf Human Rights Council Working Group on the Universal Periodic Review Fourth session, Geneva, 2-13 February 2009.
Fundamental legacy of The Nuremberg and Tokyo Trials (1945-1948)
These – rather unfortunate – days some voices in Europe are trying, in a quite a historical fashion, to question the very fundaments of the antifascist legacy. Dangerous and highly destructive equitation attempts are on the way. Still, this legacy is what finally made the Old continent human and peaceful – a role model to admire and for the rest of us to follow.
These regrettable equitations make it worth to revisit the Nuremberg and Tokyo trials, which are essential pillars of the Human Rights charter brokered right after under the OUN auspices. Consequently, a very legacy of these trials is extraordinary and far reaching. It represents a core building material of the house called Modern Europe – something that the Director of International Institute IFIMES, Dr. Zijad Becirovic repeatedly stresses in his media appearances, as one of the bold but rather are voices of the right direction and historical responsibility awareness today.
Conclusively, the importance of tribunals is hard to overstate. Its reaffirmation today is needed like never since the very end of the WWII.
Noam Chomsky once said, "For the powerful, crimes are those that others commit." This was not the case for Germany and Japan post-World War II. The victorious Allied powers established the first international criminal tribunals to prosecute political and military officials for war crimes and other atrocities committed during wartime. The four major Allied governments; the United States, the United Kingdom, France, and the Soviet Union, set up the International Military Tribunal (Nuremberg trials) in Nuremberg, Germany, to prosecute and punish the major war criminals of the European Axis.
The tribunal presided over a combined trial of senior Nazi political and military leaders, as well as several Nazi organizations. The less-recognized International Military Tribunal for the Far East was created (Tokyo trials) in Tokyo, Japan, following the 1946 proclamation by Supreme Commander for the Allied Powers, U.S. Army General Douglas MacArthur. The tribunal presided over a series of trials of senior Japanese political and military leaders to prosecute and punish Far Eastern war criminals. The Nuremberg and Tokyo trials differed in several important aspects including their origins, compositions, and jurisdictions.
The Allied powers established the policy that international tribunals in Europe and in the Far East after World War II would focus on, most importantly, a decision on individual criminal liability for crimes against peace. The Allied governments, and specifically the United States, sought after this policy as a solid step toward organizing an international legal system for discouraging future aggressors and averting the sort of war devastation that the Axis aggression had caused. This US-enlivened policy, first presented at Nuremberg, was repeated and pursued precisely at Tokyo. Luc Reydams and Jan Wouters argued that "The Nuremberg and Tokyo Charters were drafted by a handful of statesmen from the highest echelons of government for whom an international tribunal was not a goal unto itself, but a means to a very specific end."[1] The Tokyo Charter, necessitated that the principal charges against the defendants be crimes against peace while deeming charges on war crimes and crimes against humanity as discretionary. Therefore, a great part of the court battles at Tokyo rotated around substantiating aggressive war charges, despite the fact that proof of Japanese wartime atrocities was, truth be told, likewise exhibited.
In June 1945, the day of the signing of the United Nations Charter at the San Francisco Conference, delegations of the United States, the United Kingdom, France, and the Soviet Union, negotiated in London on the regulating principles for prosecuting war criminals. It is noteworthy that the respective heads of these delegations; Robert Jackson, David Maxwell Fyfe, General I.T. Nikitchenko, and Robert Falco later served in notable roles at the International Military Tribunal. Meeting in Potsdam to discuss the future of Germany and Europe, Truman, Churchill, and Stalin affirmed the London talks.
In August 1945, the four major Allied governments signed the 1945 London Agreement, which established the International Military Tribunal. The Charter of the International Military Tribunal was adjoined to the London Agreement and defined the tribunal's constitution, functions, and jurisdiction[2]. One judge from each of the Allied governments formed the Nuremberg tribunal, the Allied powers also supplied a team of prosecutors. The Nuremberg Charter also provided that the International Military Tribunal had the authority to prosecute and punish persons who committed any of the following crimes: Crimes Against Peace (planning and making war), War Crimes (responsibility for crimes during war), Crimes Against Humanity (racial persecution), and Conspiracy to Commit other Crimes.
The tribunal held its opening session in the Palace of Justice in Nuremberg, and the trials lasted from November 1945 to October 1946. Twenty-two Nazi political and military leaders were indicted, including Hermann Goering, Rudolph Hess, Joachim von Ribbentrop, Alfred Rosenberg, and Albert Speer. The tribunal found nineteen individual defendants guilty and sentenced them to punishments that ranged from death by hanging to fifteen years of imprisonment. Three defendants were found that they are not guilty, one committed suicide before the trial, and one did not stand trial due to physical or mental illness.
Unlike the International Military Tribunal, the International Military Tribunal for the Far East was not created by an international agreement, but it nonetheless emerged from international agreements to prosecute Japanese war criminals.[3] In July 1945, the United States, the United Kingdom, and China signed the Potsdam Declaration, in which they stated that "We do not intend that the Japanese shall be enslaved as a race or destroyed as a nation, but stern justice shall be meted out to all war criminals, including those who have visited cruelties upon our prisoners. The Japanese Government shall remove all obstacles to the revival and strengthening of democratic tendencies among the Japanese people. Freedom of speech, of religion, and of thought, as well as respect for the fundamental human rights shall be established.[4]" and urged the Japanese government to, "proclaim now the unconditional surrender of all Japanese armed forces, and to provide proper and adequate assurances of their good faith in such action.[5]" The war in Europe had ended but the war with Japan was continuing at the time the Potsdam Declaration was signed. Nonetheless, the Potsdam Declaration was not signed by the Soviet Union because it did not declare war on Japan until the United States dropped the second atomic bomb on the city of Nagasaki.[6]
Japan surrendered on the 14th of August 1945, six days later. Officials of the US State Department leaned toward holding an intergovernmental conference to establish special international tribunals, but the State-War-Navy Coordinating Committee came up with the plan to use the power of the Supreme Commander of the Allied Powers, General Douglas MacArthur, mindful of the experience with the London Conference where Justice Robert Jackson had enormous difficulty coming to an agreement with other delegations on the Nuremberg Charter.
At the following Moscow Conference, held in December 1945, the United States, the United Kingdom, and the Soviet Union with affirmation from China agreed to a basic structure to occupy Japan. General MacArthur was granted authority to "issue all orders for the implementation of the Terms of Surrender, the occupation and control of Japan, and all directives supplementary thereto.[7]"
In January 1946, General Douglas MacArthur issued a special proclamation to establish the International Military Tribunal for the Far East. The Charter for the International Military Tribunal for the Far East was adjoined to the proclamation. Similar to the Nuremberg Charter, it outlined the composition, functions, and jurisdiction of the tribunal. The Charter provided for General Douglas MacArthur to assign judges to the International Military Tribunal for the Far East from the countries that had signed Japan's instrument of surrender: Australia, Canada, China, France, the Netherlands, the Soviet Union, the United Kingdom, and the United States, as well as British India and the Philippines. Each of these countries also had a team of prosecutors. As with the International Military Tribunal, the International Military Tribunal for the Far East had jurisdiction to prosecute individuals for Crimes Against Peace, War Crimes, and Crimes Against Humanity[8]. However, the International Military Tribunal for the Far East had jurisdiction over crimes that occurred over a greater period of time, from the Japanese invasion of Manchuria in 1931 to Japan's surrender in 1945.
The International Military Tribunal for the Far East oversaw the prosecution of twenty-five Japanese political and military leaders. The Emperor of Japan Hirohito and other members of the imperial family were not indicted. In fact, the Allied governments allowed Emperor Hirohito to retain his position on the throne, albeit with diminished status. The trials took place from May 1946 to November 1948. The International Military Tribunal for the Far East found all defendants guilty and sentenced them to punishments ranging from death to seven years' imprisonment.
The Nuremberg and Tokyo trials contributed significantly to the development of international criminal law and served as models for a new series of international criminal tribunals[9] that were established in the 1990s. Moreover, the reference to "crimes against peace," "war crimes," and "crimes against humanity" in the International Military Tribunal Charter represented the first time these terms were used and defined in an international instrument. These terms and definitions were also adopted in the Charter of the International Military Tribunal for the Far East, and have been depicted and expanded in a succession of international legal instruments since that time. The conclusions of the Nuremberg trials also served as models for the Genocide Convention 1948, the Universal Declaration of Human Rights 1948 and paved the way for the establishment of the International Criminal Court.
In conclusion, the Nuremberg and Tokyo trials legacy itself is extraordinary, and its importance is hard to overstate. Nuremberg and the international community's experience with the ad hoc tribunals demonstrate that international justice doesn't have to be perfect to be good. Holding up Nuremberg to an impossible, imagined standard is neither fair nor productive.
We cannot forget that the Nuremberg and Tokyo trials and, fifty years later, the establishment of the International Criminal Court aimed to safeguard peace in all regions of the world. The achievements of these great trials in elevating justice and law over inhumanity and war give promise for a better tomorrow by paving the way to deal with international crimes. Furthermore, the international system has made huge contributions to the birth and development of modern international law.

---
[1]Reydams, L., Wouters, J., &Ryngaert, C. (2012). The Politics of Establishing International Criminal Tribunals. International Prosecutors, 6–80.
[2] Bard, M. G. (2002). The Nuremberg trials. San Diego, CA: Greenhaven Press.
[3]Piccigallo, P. R. (2011). The Japanese on Trial: Allied War Crimes Operations in the East, 1945-1951. Austin: University of Texas Press.
[4]Carnegie Endowment for international peace. (n.d.). The Potsdam declaration: August 2, 1945. New York.
[5]See as in reference 2.
[6]See as in reference 1.
[7]Taulbee, J. L. (2018). War Crimes and Trials: A Primary Source Guide. Santa Barbara, CA: ABC-CLIO, LLC.
[8] United Nations, International Military Tribunal for the Far East (Tokyo Charter).
[9] The former Yugoslavia in 1993 and Rwanda in 1994.
Authors: Arlene J. Schar and Dr. David Leffler*
The movie Wag the Dog was released a generation ago, one month before a presidential scandal which invited comparisons between that film and the reality of that time. Now, 23 years later, we find ourselves in the midst of yet another presidential scandal; one which has made this movie once again relevant to our times.
The premise, which hits uncomfortably close to home, is about a war fabricated to deflect attention from a president's indiscretions. War is described as "show business" with all the trappings: slogans, nicknames, theme songs, and even merchandizing to show solidarity; all orchestrated by a media intent on projecting a party's "alternate reality" on an unsuspecting public.
However war, whether fabricated or not, is serious business and there are casualties. Iran has recently admitted to unintentionally shooting down a Ukrainian passenger jet, blaming human error and "US adventurism" for the crash. Human error can happen, and can be especially heightened during times of war. 176 lives were lost from this particular error; how much greater would have been the loss of life if this were on a nuclear scale.
The 2014 Danish documentaryThe Man Who Saved the World tells the story of Stanislav Petrov, a former lieutenant colonel of the Soviet Air Defence Forces and his role in preventing the 1983 Soviet nuclear false alarm incident from leading to nuclear holocaust. Thankfully in this case human error was successfully averted.
Human error is something that will always be present; and so we have to ask ourselves: is it worth it, to life and to our planet, to entrust such terrible war-making forces to fallible humans? The obvious answer is no, and yet we do. What can we do to change our ways, to guarantee our safety in an uncertain world?
In an ideal world, there would be no enemies, hence no war: war would be prevented by militaries before it occurs – Victory before War. There is a little known scientifically proven way to accomplish this, by using a brain-based technology known as Invincible Defense Technology (IDT). IDT incorporates non-religious advanced techniques of Transcendental Meditation (TM) which, when practiced twice a day in large groups, has the effect of raising the consciousness of all those within its field.
Extensive peer-reviewed scientific research has repeatedly confirmed that when large groups of experts practice these advanced techniques together, a powerful field effect is generated which affects the surrounding population. This results in measurable decreases in war deaths, terrorism, and crime whenever IDT is utilized.
IDT was previously utilized in Washington D.C. over a two-month period in the summer of 1993, where 4000 meditators gathered for an experiment to lower crime. The result, as documented by an independent board of criminologists, was a 24 percent reduction in criminal violence. This profound reduction in social stress also influenced the public approval of the US president, which suddenly changed from a negative trend to a positive trend, as predicted (Reference: Social Indicators Research, 1999, 47: 153-201).
A study published in May 2019 in Studies in Asian Social Science, 6(2), 1-45, found that IDT implementation by students trained in the advanced TM techniques resulted in a 96% decline in sociopolitical violence in war-torn Cambodia as compared to violence in the preceding three years.
The Global Union of Scientists for Peace (GUSP) advocates IDT as a cost-effective, simple means to rapidly reduce the societal stresses held to be the underlying cause of terrorism and war.
Military and civilian groups in South America, Africa, and parts of Asia are currently field-testing this approach by creating Prevention Wings of the Military, using IDT to reduce crime, quell violence, create prosperity, prevent the rise of enemies, and create the conditions for lasting peace.
No nation can afford another war, and no country can feel safe as long as nuclear weapons are available to be deployed, whether intentionally or by human error. It is time for all of us to consider embarking on a new course of action, utilizing IDT to raise the global consciousness so that positive solutions can be found which do not involve war.
Because our next war may well be our last.
*Dr. David Leffler served as an Associate of the Proteus Management Group at the Center for Strategic Leadership, US Army War College. Currently, he serves as the Executive Director at CAMS.
Applicability of international law for justice: Remarks on Ukraine International Airlines Flight 752
Authors: Punsara Amarasinghe and Esshan Jayawardane*
The pandemonium erupted following Soleimani's death seems to have encircled the embattled regime in Iran after admitting that Ukrainian flight was shot down by their force with 176 people on board. The protestors who chanted death to America at Soleimani's funeral changed their tune when they realized the government they reverently supporting has lied to them about the cause of the air crash as a technical failure. A week after the tragedy Teheran has openly claimed that air crash was a result of human failure as a missile operator misidentified it as a cruise missile after Iran launched missiles to the US airbases in Iraq. In the meantime, Canadian prime minister Justin Trudeau's persistent remarks on demanding justice for the victims has caused an uproar amid the tension. Indeed, 74 victims on board happened to be Canadians albeit they were either ethic Iranians or with Iranian origin. This situation raises some concern whether Canada, Sweden, Ukraine and the UK seek some judicial remedy under international law for Iran's act of shooting down an aircraft which carried its citizens. This situation is a sheer reminder of what exactly happened in 1988 when Iranian flight was shot down by the US Vincennes, a missile cruiser of the US navy in the Persian Gulf. In the situation in 1988, Iran filed a case against the US in International Court of Justice and within the time limit fixed for the filing of its counter memorial, the USA raised preliminary objections to the jurisdictions of the court. However, both parties later entered into an agreement in a full and final settlement resulting in the closure of the case in the ICJ.
From a vantage point, the ability for Canada or other affected states to apply international law to seek justice should be mainly understood by examining the current international law measurements covering the civil aircraft. The Convention on International Civil Aviation16 (Chicago Convention) is the core document regulating international civil aviation. Its governing body, the International Civil Aviation Organization (ICAO) is responsible, amongst other duties, for minimum standards of flight safety. Iran has signed and ratified the convention, hence remained legally obliged to uphold it. It's Article 3 has explicitly stated "The contracting states must refrain from resorting to the use of weapons against civil aircraft and in that case of interception, the lives of persons on board and safety of aircraft must not be endangered. Secondly, the Montreal Convention for the Suppression of unlawful Acts against the safety of Civil Aviation remains the other necessary black letter legal mechanism available in international law.
Also, the UN charter being the zenith of international law has framed certain conditions regarding the use of force. In particular, its Article 2 (4) requires all member states shall refrain in their international relations from the threat or use of force against the territorial integrity or political independence of any state, or in any other manner inconsistent with the Purposes of the United Nations." It is assumed that the use of force against a foreign civil aircraft, even within the boundaries of a nation state triggers international law in that it constitutes a "use of force" within the meaning of the above rule. In the case of the Iranian shot down of the Ukrainian flight, the issue of "Self-defense "arises as it occurred amid an escalating situation followed by Solemani's assassination by the US Drones and Iranians military response to it. If Canada triggers international law to seek justice for its lost citizens, Iran is likely to rely on the Article 51 of the United Nations Charter which verifies member states inherent rights for the self-defense. However, it is important to consider that yardstick behind the applicability of "Self Defense "is rather subtle. Especially, the justification of applying "self-defense "has been generally referred to the situation of "imminent threat ". Even before the creation of Article 51 in the UN Charter, the scope of imminent threat was discussed as a complex issue in the early development in the 19th century international law. As an example in the Famous Caroline test affair between the USA and Great Britain, American statesman Daniel Webster described the imminent threat as "instant, overwhelming and leaving no choice of means and no moment for deliberation". Given the scenario that flight was shot down just hours after Iran attacked two US bases in Iraq, the salient contention that one can raise is that Iranian missile operator's deadly mistake of misidentifying the Ukrainian plane as an American missile ended up in a calamity. Nevertheless, there was no clear claim to build an imminent threat from a civil aircraft. Yet, the claim made by Teheran has affirmed shooting down of the flight was a result of human error or otherwise a mistake. The availability of remedial solutions for mistakes in international law are tiny and depends on the specific circumstances. In this particular situation liability of Iran appears to be more severe than the claim it yields by justifying the act as a result of a grave mistake. The initial Iranian attempt to obstruct the investigation in the aftermath of the air crash and its deceptive act of portraying the air crash as a result of a technical error intensifies the culpability. More importantly plane would have never met its ill fate if Iranian authorities closed down its air space on that day knowing well that hostilities with the US can easily escalate following their missile strikes. This situation upsets Iranian claim of a sincere mistake caused the tragedy as the given factors aptly show even if the mistake was an honest one, the acts Iranian state which paves the path to the catastrophic event were not reasonable.
All in all, the most less troublesome answer that can help Iran before any possible international law claim by Canada, Ukraine, Sweden or Great Britain is to admit the liability as a state and frame the reparations for those lost lives of individuals. The act of conducting a fair investigation, providing reparation and more importantly the unconditional apology as a state can avert Iran from further diplomatic isolation as a pariah state.
*Eshan Jayawardane is an independent researcher resides is Napiers, New Zealand. He completed his BA in Delhi University and completed his MA in International Relations at Jawaharlal Nehru University in New Delhi, India. He can be reached at eshan.jayawardena[at]gmail.com.