The clash of human rights ideas between universalism and relativism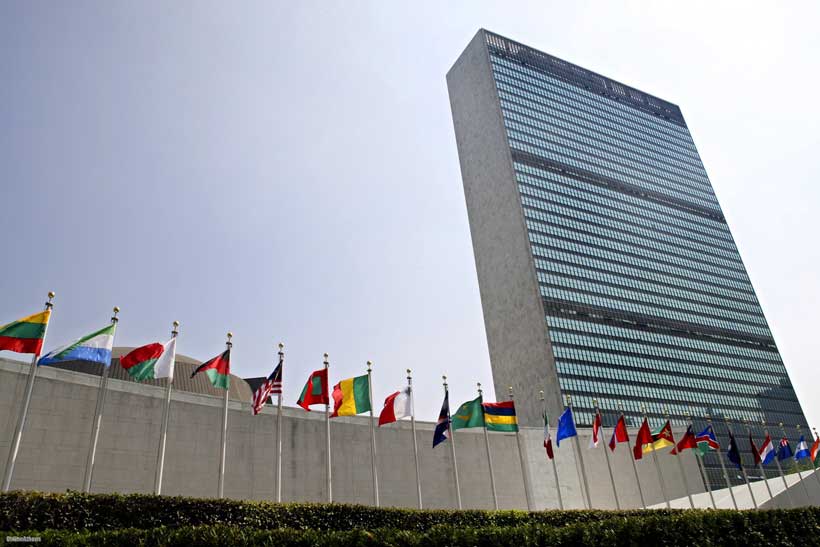 All human beings are born free and equal in dignity and rights. They should act towards one another in a spirit of brotherhood". Article 1 of the Universal Declaration of Human Rights, 1948.
Human rights from the prism of universalism
After the outbreak of the Second World War, maintaining and in particular, providing a universal set of rules and values of human rights were put forward as one of the basic duties. Universalist approach searches for what is methodical and systematic, tries to enforce the rules, laws, and norms on all of its members so that things can run more resourcefully. In order to promote democracy in terms of human rights should be a pivotal priority of each state. Certainly, the development of a state adequately depends on preserving, and especially the implementation of human rights in civil society. In our current world, human rights are based on two predominant approaches in accordance with regions-East and West, North and South. One of them is universalism, another is cultural relativism. The cutting edge universalism theory of human rights can be founded not only on common law, equity, response to dignity, injustice, and fairness of appreciation, but also capacities of a human being, moral agency, and self-ownership, among other peopleUniversal sets of standards, rules, and values are based on Western countries prospects. The history of universalism can be traced back to the Universal Declaration of Human Rights on 10 December 1948, as a pivotal guide to mankind. As a result, The Declaration expressed a novel denotation to the word "universalism."
The fundamental values and principles highlighting the concept of human rights are of a universal character. Thus, these values and principles referred to the concept of individual liberty and freedoms, the belief in democracy and political rights, the acknowledgment of social and economic rights. "To a large extent, universality is one of the indispensable descriptions of human rights. From this perspective, human rights are civil rights that apply to all humankind and are therefore referred to universal values and rules. All human beings are the possessor of these civil rights, independent from what they actually do, where they come from, where they reside and from their national citizenship, their community, etc. "The universality of human rights is rooted in and also manipulated by the other characteristics of human rights: human rights are categorical (every human being has these rights, they cannot be denied to anyone), democratic (also called egalitarian-every human being has the same rights), individual (human rights apply to every human being as individual and protect the latter from violations by a collective recognizing at the same time the important role of a collective for the individual, they have their own rights to provide themselves sufficiently in social community, such as freedom of living, speech and etc), fundamental (human rights protect basic and essential elements of human continuation) and indivisible (the whole catalog of human rights must be respected, they are complimentary)".[1]
It would be necessary to emphasize that promoting democracy, providing human rights, individual liberty, national self-determination, and the other values were noted on Woodrow Wilson's fourteen-point program. The main crux of universalism is the implementation of universal sets of norms, and values along with not only Western countries, but also Eastern, Asian and The Middle Eastern countries, where cultural relativism (mainly moral relativism) dominates and contains its moral and ethical values over people of these countries. Universal human rights are based on Western ideology. It has been argued that universalism on human rights merely referred to Western Imperialism. It put forward some challenges in accordance with the main priorities and prospects of universal human rights. Unquestionably, we apparently realize that countries who reject the universal sets of standards as a policy of Western countries, form some basic values and ethical values based on cultural relativism. Universalism and cultural relativism cannot coincide with each other in terms of diverse moral and universal values.
In our industrialized world, the universal sets of values cannot be wholly implemented to all countries, because of the fact that strong dominance of primordial cultural and ethical values and standards which bolster their places among people within civil society, at the same time reject the universalism of human rights. On the other hand, cultural relativism cannot be accepted as universal moral values for countries. According to providing human rights, universalism is a pivotal approach that has more opportunities than cultural relativism. But, in more cases, we try to percept the today's realities of the world. In general, as we understand that providing universal human rights have to base on the basic principles and rules within international law, but cultural relativism cannot refer to the rules and norms of international law, because of having predominant cultural and traditional values and norms within its own system. Thus, a related challenge is that the inspirations of human rights do not aid to solve the most disputable issues of non-Western societies. The extreme of which is that the idea of human rights is in many cases, as opposed to the ideas and values of non-Western countries.
In the case of the universality of human rights, there are some challengeable situations along with the implementation and perception of human rights. Since the publication of Pollis and Schwab's Human Rights: Cultural and Ideological Perspectives in 1979, human rights universalists and cultural relativists have collided in regard to legality and applicability of human rights outside the West within civil society. In their confrontational lead essay, "Human Rights: as Western Construct with Limited Applicability," the authors argued that "the Western political philosophy upon which the United Nations Charter and the Universal Declaration of Human Rights are based provides only one specific elucidation of human rights, and that this Western notion may not be successfully applied to non-Western areas" due to ideological and cultural differences.[2]
Apart from these, it can be comprehended that Universality of human rights refers to Western cultures, in particular, traditional and moral characters, which can not be implemented to non-Western countries because of having their own cultural and ethical rules and norms. The implementation of universal human rights from the Western perspective to relativist non-Western countries cannot achieve any kind of success in terms of providing human rights sufficiently, because of the fact, universal human rights merely concern on the Western-cultural sets of norms. Thus, in the case of non-Western countries, cultural relativism and universalism can collide with each other in for a range of reasons, for instance, considering moral and ethical standards, attitudes toward human rights, implementation of these rights and etc.
The approach of cultural relativism
Relativism is characterized as a set of views about the connection between morals and culture or humanity. Apart from universalism, cultural relativism is based on morals, ethics, and customs of each human society and differs from one another. Thus, what is the crux of cultural relativism within civil society? Cultural relativism is the vision that all beliefs, traditions, and morals are in respect to the person inside of his own social setting. As such, "right" and "wrong" are society particular; what is viewed as good in one society may be viewed as morally wrong in another, and, since no worldwide standards of morals and ethical behaviors exist, nobody has the privilege to judge another society's traditions. Moreover, we can not judge someone, or person with his or her cultural values, in particular ethics and morals in society.
Cultural relativism is an aphoristic standard created by Franz Boas and advanced by his successors of human sciences in the 1940s. It was blended with moral relativism during the Meetings of the Commission of Human Rights of the United Countries in setting up the Universal Declaration of Human Rights from 1946-1948. Thusly, the scholastic marvel of cultural relativism grew synchronously with the conception and development of the universal human rights lawful administration. Actually, discussion, cultural relativism within the order of humanities is a heuristic device reflecting the rule that an individual human's convictions bode well as far as his own particular society, while moral relativism imitates the rule that all societies and all worth frameworks, while unmistakable, are just as substantial.
In 1887, Franz Boas first ascribed this principle as "… civilization is not something complete but is relative, and our thoughts and conceptions are true only so far as our civilization goes", whereby, he formed an adage of anthropological research.[3]
According to some analysts, cultural relativism sees nothing naturally wrong with any cultural appearance. As a consequence, the primordial Mayan practices of self-mutilation and human sacrifice are neither good nor bad; they are simply cultural distinguishing, analogous to the American custom of shooting fireworks on the Fourth of July. Human sacrifice and fireworks -both are merely diverse products of separate socialization. Cultural relativism engenders in each human society differently.[4] Cultural relativity is an irrefutable fact that ethical rules and social institutions produce astounding cultural and historical variability. Cultural relativism is an authoritative opinion that holds that (at any rate some) such contrasts are absolved from legitimate criticism by outsiders, a precept that is firmly bolstered by ideas of mutual independence and self-determination.
Moral judgments, notwithstanding, would appear to be basically widespread, as proposed by Kant's definite imperative as well as by the common sense difference in the middle of the principled and self-intrigued activity. The perception of human rights in the modern world from the prism of both universalism and cultural relativism is entirely complicated. At the same time, they showed their assumptions and ideas with a radical approach. In this case, two extreme positions can be considered in each called radical universalism and radical cultural relativism. Radical cultural relativism holds the opinion that culture is the sole wellspring of the legitimacy of ethical rights and rules. Radical universalism emphasized that culture is unimportant to the legitimacy of moral rights and principles, which are universally lawful and valid.
Furthermore, the main arms of the cultural relativism are typified as strong and weak cultural relativism. How were they considered under the rules of human society? – Strong cultural relativism refers to culture as a vital source of the legitimacy of ethical rights, in particular, morality and rules. The standards of Universal human rights, however, serve in conjunction with ensuring on potential excesses of relativism. At its utmost extreme, just short of radical relativism, strong cultural relativism would recognize a few basic rights with virtual universal requests, but allow such a wide range of variation for most rights that two entirely reasonable sets might overlap only somewhat. Weak cultural relativism also cites that culture may be an imperative well of the legitimacy of an ethical right and rules. Universality is at first assumed, however, the relativity of human instinct, groups, and rights serve as to verify on potential abundances of universalism. In some cases, weak cultural relativism would perceive an extensive arrangement of by all appearances universal human rights, but permit intermittent and entirely constrained neighborhood varieties and special cases. [5]
Hence, the cultural impacts on human civilization are unalienable, regarding the fact in civil societies had been formed by the effects of various types of moral and ethical powers, in particular, primordial traditions belonged to each human being. Thus, in today's world, the realities of East and West, North and South are irrefutable. Moreover, there can be slight uncertainty that there are important, structurally determined cultural and in many cases, moral distinctions for example, between the basic "personality and natures "of men and particularly, women in modern western and traditional Islamic or Muslim societies. Thus, human nature formed the basic personality of each human being within his or her civil community. Relativism centers on the thoughts of moral self-sufficiency and public self-determination. Regarding cultural relativism, it also establishes the internal and external effects of morality.
The main features of internal evaluations were given by your own society, but the external evaluation focus would seem universal judgments that can be affected by western or other foreign societies. Furthermore, moral judgment by their society is normal and universal for its human nature. Because of the fact that he or she belongs to this civil society which is based on its cultural and moral characteristics and for this reason, moral judgments given by his or her own society center on their genesis and historically specific contingent.
Pre-colonial African village, Native American tribes, and traditional Islamic or Muslim social community focus on the native morality of cultural relativism. Universal human rights are strange to their community, the reason why, they merely concern on their native traditional values, because of the fact that the communal self-determination, in particular, moral self-sufficiency engenders cultural and social variability of human nature within their own community.[6] Long-established traditional cultures of Africans for example, usually were powerfully constitutional, with compulsory major restrictions on civil society. These kinds of central limitations also deprived them of the main universal and identified norms and values of the contemporary world. Thus, it can lead to strong despotism and violence in this community. According to cultural relativism, it can be essential to mention some Asian, the Middle Eastern and Latin American countries through considering their own conventional values and morality within the system of human rights.
Regarding Pakistan, the main reference in its National Report is contained in the schooling procedures underlined by the government, in which it proclaims that the "new National Educational modules has tried endeavours to incorporate standards, in particular values of human rights, maintaining assorted qualities and distinction alongside universal human rights that In the case of Pakistan, CEDAW was unequivocally worried about not only pervasive patriarchal positions and attitudes but deep-seated conventional and cultural stereotypes related to the roles and responsibilities of women and men in the family, in the place of work and in civil society.[7]
In accordance with cultural values and traditions, in Iraq, young ladies are often deprived of education after 12 to 15 years in provincial areas; however, the country's educational ministry still remains muted and latent with respect to the procedures of schooling to be taken to set up the compulsory law of education. Apart from this, the "violence against women and girls continues to be one of the critical problems in this region. Women in these areas are undergone some kinds of violence by armed forces, Iraqi policies, and militias. On the other hand, the extensive functionality of the death punishment, torment, and inhuman behaviors and standards are widely practiced in Iraqi prisons, therefore, the severe influences of the myriad breaches of the rules of war by Iraq armed forces, groups, and policies have lingered in civil society for a long time.[8] Thus, in the case of Iraq's cultural values and morality, it can never be justified in terms of gender equality, because this country only validates itself to engender violence and antagonist actions toward its society, in particular women. Why? – Is the maintenance of human rights composed of these types of behaviors? In this region, promoting antagonist manners and behaviors toward society, rather than upholding universal sets of values and standards of human rights can not give meaningful benefits to this country.
In addition, it should be emphasized that at the same time, Israel articulated its anxieties regarding, severe methods of capital punishment, discrimination, violence, in particular, forced marriages methodically engaged against women and girls.
When it comes to Latin American countries, it can be useful to focus on the traditional manners and roots of Cuba. According to this country, the UN Compilation gives data to form autonomous human rights institutions and associations and boost contributions to the international system. Cuba experiences torture, discrimination, prison circumstances, arbitrary detentions, domestic violence, the conditions of prostitution and other forms of violence against women. In the instance of Cuba, the UN promotes basically substantial reforms on human rights. According to this situation, in 2006, "Cuba tried to mention its motivation in order to support cultural rights and the respect for cultural diversity and the promotion of peace for the satisfaction of all human rights.
However, Cuba stands in the same position in order to maintain conventional rights and international-third generation values and standards in human rights issues."[9] Hence, basic cultural differences cannot justify the universal values and standards of human rights. In most cases, cultural relativism leads to the conditions of despotism and antagonism, in Asian, the Middle Eastern and some parts of Latin American countries, through these methods, it can not maintain human rights within society. If cultural relativism merely focuses on strong authentic moral and ethical basis rather than supporting the alternative methods of providing human rights universally, these types of roots can lead to colossal gaps between Eastern and Western societies in the contemporary world order. Eventually, we tend to realize that reciprocal respect and understanding between people can cause the inclusive implementation of human rights from both universalism and relativism perspective in civil society. Through reaching to reconciliation processes of the two main approaches of human rights, our civil society can create relative universal sets of values and behaviors by taking into account both relativism and universalism.
We try to comprehend that many Eastern and Asian countries will not justify the strong universal basis and sets of human rights in future life expectancy. Regarding the fact that their community, in particular, each human being depends on the authentic self-governing rules, traditional set of values and basis. Transmitting from these kinds of values into the burly standards of human rights can be arduous for them that how can they behaved under the rules of these common standards. Universalism is not about everything for them, but at the same time, if universal sets of values can be implemented in some Eastern and Asian countries, firstly, their social communities have to eager to alter their customary ethical and moral natures into the central standards of human rights take on universal nature of human rights.
[1] Universality of Human Rights, Dr. Peter Kirchschlaeger, Co-Director of the Centre of Human Rights Education, University of Teacher Education of Central Switzerland – Lucerne, http://www.theewc.org/uploads/files/Universality%20of%20Human%20Rights%20by%20Peter%20Kirchschlaeger2.pdf
[2] Michael Goodhart*, Human Rights Quarterly 25 (2003) 935–964 © 2003 by The Johns Hopkins University Press Origins and Universality in the Human Rights Debates: Cultural Essentialism and the Challenge of Globalization, pp 4-5, http://hmb.utoronto.ca/HMB303H/weekly_supp/week-02/Goodhart_Cultural_Essentialism.pdf.
[3] Franz Boas 1887 "Museums of Ethnology and their classification" Science 9: 589
[4] http://www.gotquestions.org/cultural-relativism.html , what is cultural relativism?
[5] Cultural Relativism and Universal Human Rights Author(s): Jack Donnelly Source: Human Rights Quarterly, Vol. 6, No. 4 (Nov., 1984), pp. 400-419 Published by: The Johns Hopkins University Press Stable URL: http://www.jstor.org/stable/762182.
[6] Cultural Relativism and Universal Human Rights Author(s): Jack Donnelly Source: Human Rights Quarterly, Vol. 6, No. 4 (Nov., 1984), pp. 406-414 Published by: The Johns Hopkins University Press Stable URL: http://www.jstor.org/stable/762182.
[7] http://www.univie.ac.at/bimtor/dateien/pakistan_upr_2008_info.pdf, Human Rights Council Working Group on the Universal Periodic Review Second session Geneva, A/HRC/WG.6/2/PAK/1 of 14 April 2008, Para. 74.
[8] A/HRC/WG.6/7/IRQ/3 1, http://www.univie.ac.at/bimtor/dateien/iraq_upr_2010_summary.pdf, Human Rights Council, Working Group on the Universal Periodic Review Seventh session Geneva, 8-19 February 2010;
[9] A/HRC/WG.6/4/CUB/1 4 November 2008, http://www.univie.ac.at/bimtor/dateien/cuba_upr_2008_report.pdf Human Rights Council Working Group on the Universal Periodic Review Fourth session, Geneva, 2-13 February 2009.
A Threat Assessment of South China Sea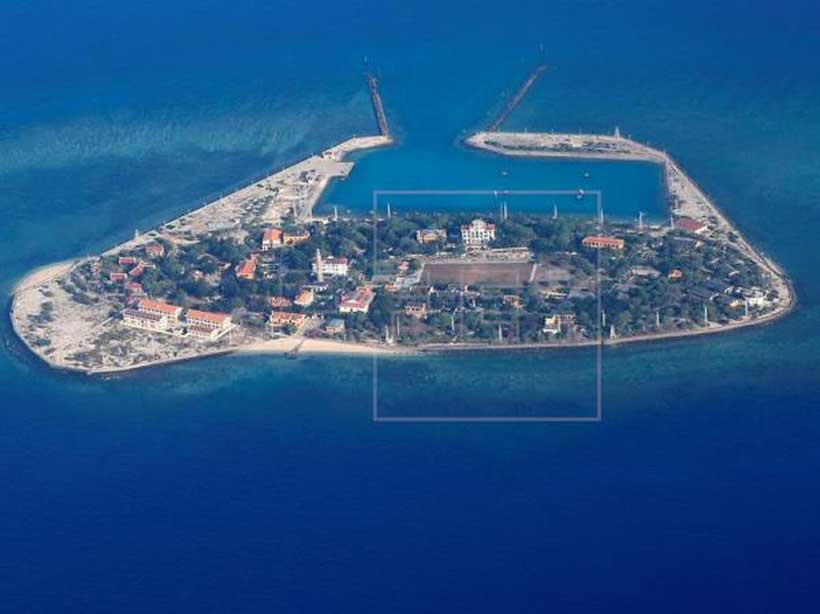 Authors: Areeja Syed and Muhammad Rizwan*
In the international arena, rapidly evolving economic power, China has emerged as a colossal threat to the U.S and her hegemonic powers. 21st century is witnessing both U.S and Asia to bridge their gulfs and draw closer to each other. During the cold wartimes, the United States was more inclined to decrease the power and its influence of Soviet Union in Asia but with the massive alteration in the international political and economic scenario, upsurge of china and its regional dominion has become the main trepidation for the U.S. Many tactics have been adopted by U.S to contain china but many tensions keep arising between these states, like trade war, south china conflict, Taiwan issue.
It's a well-established fact that The Pacific Ocean is one of the major and important Oceans in the world. The word pacific means peace and serenity. It was named Pacific in 1520 by a voyager Ferdinand Magellan when he sailed through it. The Pacific Ocean stretches from California to china covering 60 million square miles and spreads tens of thousands of feet under the outward of the ocean in many regions. Contrary to its name, The Pacific is, a violent and humongous water body. Most of its part is still unexplored and undiscovered yet this half-discovered ocean is contributing considerably in changing humans' lifestyle through deep-sea excavating, industrialized harpooning and fossil-fuel fiery. This extensive ocean is replete with plenty of earth's most idiosyncratic kinds of life. South China Sea is a part of Pacific Ocean and is a bone of contention between ASEAN states and China. The United States of America while having cordial relation with ASEAN state is trying act as balance in South China Sea. While running his presidential campaign, in 2018,Donald Trump viciously badgered Barack Obama for being bungling of averting China from escalating its influence in the South China Sea. Trump blamed Chinese Navy for being aggressive to the US in the undecided sea area. China has clashes with the US owing to the regional incongruities in the South China Sea. Also, China has disagreements with Japan in the East China Sea. Both the disputed regions are probable to be rich in oil reserves and several other natural resources and can enhance the international trade. China retains its claim, claiming almost the entire South China Sea.
It is a row over land and veracity over ocean areas, and the two island chains Parcels and the Spartlys, demanded by an assortment of nations in whole or in share. These chains include hundreds of sharp cliffs, minor islands, shorelines, and aquatic life, like the Scarborough lagoon, adjacent to one another. The ocean itself is a chief trading path and abode to fisheries on which the people living alongside the region depend for their wellbeing. China has always made extensive claims in South China Sea that whole sea belongs to it. It specifies the two clusters of islands sliding inside their limits entirely. Philippines is the other noteworthy plaintiff in the region and as a part of grouping considers its physical nearness to the spratly island as the foundation and primer. The other island chain, Scarborough Shoal well-known as Hengyang island in China was claimed by both the Philippines and China just over 100 miles (160km) from the Philippines and 500 miles from Chinese territory. Other states like Malaysia and Brunei also approve their avowal to region in the South China as declared in The United Nations convention on the Maritime law, as described by UNCLOS. Burnei does not hold any of the disputed islands, but Malaysia has control over a quite minuscule number of Spratly islands.
The US navy claims that it is safeguarding and watching the South China Sea to guarantee the freedom of navigation in that region predominantly where China has seized many islands and reefs into its control. This disputed region is the route of trillions of dollars of trade travels annually which is at stake due to the conflict and belligerence in the South China Sea can also threaten and berate the safety of a region. This region cannot afford any armed skirmish that would have possibly far-ranging and callous repercussions. This war is the exact portrayal of China-U.S supremacy scuffle. The problem is for influence and military dominance in the region between China and US. It is becoming a same cold war like situation in which both countries are trying their best to dominate a particular region. But the problem is, during the course of these events even a miscalculation or small incident can escalate in to full fledge which will be very difficult to control even for belligerent parties.
*Muhammad Rizwan is pursuing M.phil in International Relations from COMSATS University Islamabad.
National Interest surpassing human rights: Case study of Kashmir
Authors: Rizwan Malik and Areeja Syed
The Indian government revoked the exceptional status accorded to Indian-occupied Kashmir in Indian constitution. This sudden development is the most sweeping political move on the disputed region in seventy years. A presidential pronouncement issued on August 5 revoked Article 370 of Indian constitution that ascertained the special rights to the Muslim-majority state of Kashmir, including the rights to have her own constitution and autonomy to make laws on all affairs apart from communication, defence, and foreign policies. This shocking move literally shook Kashmir and Pakistan at their cores. Now It has been more than one month now since Indian forces started a lock down in Indian administered Kashmir. Due to continuous threat of mass protests against this illegal action, additional troops were deployed in already heavy militarized valley. Crippling curfew was imposed and Internet services were suspended. Indian security forces have also arrested all the political leadership of the valley. Different International media outlets have published news regarding the brutal suppression of local Kashmiri people by Indian forces.
With the evolution of United Nation and other international institutions, rights violation and other disputed issue that could undermine peace and stability are paid umpteen attentions by the international community. Time to time we have witnessed intervention on humanitarian bases by International Community .Even force was used in many states to stop oppressive regimes from committing atrocities.
India claims herself to be the largest democracy in the world and champion of human rights protection. But this is absolutely contrary and devious to the ground realities. Especially since BJP came into power in 2014 with an expansionist agenda, it is actively involved in different crimes and often violated the sovereignty of many states. BJP government has conducted military operation in Myanmar in 2015 without taking into confidence the local government. Later, Pakistan was targeted in February 2019 though it resulted in shooting down of one of Indian fighter jets. This shift has deteriorated the already-heightened tensions with neighboring Pakistan, which relegated its diplomatic relations with India.
Kashmir has been a bone of contention and a disputed region between Indian and Pakistan since 1947. Pakistan and India claim Kashmir in full but rule it partially. The nuclear-armed neighbors remain at daggers drawn over this issue and have fought three wars over this territory but Kashmir issue is still unresolved. A rebellion in Indian-administered Kashmir has been continuing for past 30 years. United Nations General Assembly passed resolutions on Kashmir and has given Kashmir citizens the right of self-determination .UN instructed both India and Pakistan to withdraw their troops from disputed region and to organize plebiscite there. Though India did not agree to these demands and never held a plebiscite but a special status was granted to Indian occupied Kashmir which made it a semi-autonomous region. Different round of talks were arranged between India and Pakistan to solve this dispute which means that India recognized Kashmir as international dispute.
But on August 05, 2015 BJPs government removed this special status of Kashmir and directly imposed the rule of central India.BJP has established a stance that Kashmir is integral part of India and vowed to attack even Pakistani administered Kashmir.
This illegal move of Indian authorities is accompanied by the brutal use of force in the valley. International community which asserts it as the protector of International law and human rights round the globe has basically done nothing against this inhuman/illegal occupation of Kashmir. Reason is that international community is following real politik .According to realist school of thought , International relations states only protect their own national interests. They do not have much appetite for human rights and International Law. This is best depicted in response of international community on Indian moves in Kashmir. If we analyze the international reactions to this recent development one by one we can see that these great powers have their own vested interest in India that is why they are not willing to take any concrete step. For example due to changing geopolitical situation in Asia-Pacific region United States considers India as its strategic ally against the regional power of China. According to US, Indian will contain expanding Chinese influence in south Asia and will act as balancing forces. Moreover Indian with its huge population and large economy is very good trading partner of United States .That is why US will not take any concrete steps against Indian aggression. Countries like France and Russia are huge arms exporters to India so they will not try to lose a client by taking any concrete steps against India. States like Saudi Arabia and UAE which have influence on India because to their oil exports and other trade relation will not take any action .Reason they have very strong trade ties which they do not want to threaten .Secondly they themselves are oppressing regimes so promoting human right in any other region will jeopardize their own position as international actor.
With this realpolitik prevailing at international politics Pakistan is left with pauce options. Pakistan has very strong religious and cultural bonding with Kashmir people and she considers it her legal and moral responsibility to help Kashmir people who are facing wrath of Indian forces. it is the responsibility of the International community to speak for the human rights violations in Kashmir instead on just focusing on their own vast national interests.
A bird's eye view of Asia: A continental landscape of minorities in peril
Many in Asia look at the Middle East with a mixture of expectation of stable energy supplies, hope for economic opportunity and concern about a potential fallout of the region's multiple violent conflicts that are often cloaked in ethnic, religious and sectarian terms.
Yet, a host of Asian nations led by men and women, who redefine identity as concepts of exclusionary civilization, ethnicity, and religious primacy rather than inclusive pluralism and multiculturalism, risk sowing the seeds of radicalization rooted in the despair of population groups that are increasingly persecuted, disenfranchised and marginalized.
Leaders like China's Xi Jingping, India's Narendra Modi, and Myanmar's Win Myint and Aung San Suu Kyi, alongside nationalist and supremacist religious figures ignore the fact that crisis in the Middle East is rooted in autocratic and authoritarian survival strategies that rely on debilitating manipulation of national identity on the basis of sectarianism, ethnicity and faith-based nationalism.
A bird's eye view of Asia produces a picture of a continental landscape strewn with minorities on the defensive whose positioning as full-fledged members of society with equal rights and opportunities is either being eroded or severely curtailed.
It also highlights a pattern of responses by governments and regional associations that opt for a focus on pre-emptive security, kicking the can down the road and/or silent acquiescence rather than addressing a wound head-on that can only fester, making cures ever more difficult.
To be sure, multiple Asian states, including Malaysia, Indonesia, Thailand, the Philippines, Pakistan, Bangladesh and India have at various times opened their doors to refugees.
Similarly, the Association of Southeast Asian Nations' (ASEAN) disaster management unit has focused on facilitating and streamlining repatriation of Rohingya refugees in Bangladesh.
But a leaked report by the unit, AHA Centre, in advance of last June's ASEAN summit was criticized for evading a discussion on creating an environment in which Rohingya would be willing to return.
The criticism went to the core of the problem: Civilizationalist policies, including cultural genocide, isolating communities from the outside world, and discrimination will at best produce simmering anger, frustration and despair and at worst mass migration, militancy and/or political violence.
A Uyghur member of the Communist Party for 30 years who did not practice his religion, Ainiwa Niyazi, would seem to be the picture-perfect model of a Chinese citizen hailing from the north-western province of Xinjiang.
Yet, Mr Niyazi was targeted in April of last year for re-education, one of at least a million Turkic Muslims interned in detention facilities where they are forced to internalize Xi Jinping thought and repudiate religious norms and practices in what constitutes the most frontal assault on a faith in recent history.
If past efforts, including an attempt to turn Kurds into Turks by banning use of Kurdish as a language that sparked a still ongoing low level insurgency, is anything to go by, China's ability to achieve a similar goal with greater brutality is questionable.
"Most Uyghur young men my age are psychologically damaged. When I was in elementary school surrounded by other Uyghurs, I was very outgoing and active. Now I feel like I have been broken… Quality of life is now about feeling safe," said Alim, a young Uyghur, describing to Adam Hunerven, a writer who focuses on the Uyghurs, arrests of his friends and people trekking south to evade the repression in Xinjiang cities.
Travelling in the region in 2014, an era in which China was cracking down on Uyghurs but that predated the institutionalization of the re-education camps, Mr. Hunerven saw that "the trauma people experienced in the rural Uyghur homeland was acute. It followed them into the city, hung over their heads and affected the comportment of their bodies. It made people tentative, looking over their shoulders, keeping their heads down. It made them tremble and cry."
There is little reason to assume that anything has since changed for the better. On the contrary, not only has the crackdown intensified, fear and uncertainty has spread to those lucky enough to live beyond the borders of China. Increasingly, they risk being targeted by the long arm of the Chinese state that has pressured their host countries to repatriate them.
Born and raised in a Rohingya refugee camp in Bangladesh, Rahima Akter, one of the few women to get an education among the hundreds of thousands who fled what the United Nations described as ethnic cleansing in Myanmar, saw her dreams and potential as a role model smashed when she was this month expelled from university after recounting her story publicly.
Ms. Akter gained admission to Cox's Bazar International University (CBIU) on the strength of graduating from a Bangladeshi high school, a feat she could only achieve by sneaking past the camp's checkpoints, hiding her Rohingya identity, speaking only Bengali, dressing like a Bangladeshi, and bribing Bangladeshi public school officials for a placement.
Ms Akter was determined to escape the dire warnings of UNICEF, the United Nations' children agency, that Rohingya refugee children risked becoming "a lost generation."
Ms. Akter's case is not an isolated incident but part of a refugee policy in an environment of mounting anti-refugee sentiment that threatens to deprive Rohingya refugees who refuse to return to Myanmar unless they are guaranteed full citizenship of any prospects.
In a move that is likely to deepen a widespread sense of abandonment and despair, Bangladeshi authorities, citing security reasons, this month ordered the shutting down of mobile services and a halt to the sale of SIM cards in Rohingya refugee camps and restricted Internet access. The measures significantly add to the isolation of a population that is barred from travelling outside the camps.
Not without reason, Bangladeshi foreign minister Abul Kalam Abdul Momen, has blamed the international community for not putting enough pressure on Myanmar to take the Rohingyas back.
The UN "should go to Myanmar, especially to Rakhine state, to create conditions that could help these refugees to go back to their country. The UN is not doing the job that we expect them to do," Mr. Abdul Momen said.
The harsh measures are unlikely to quell increased violence in the camps and continuous attempts by refugees to flee in search of better pastures.
Suspected Rohingya gunmen last month killed a youth wing official of Bangladesh's ruling Awami League party. Two refugees were killed in a subsequent shootout with police.
The plight of the Uyghurs and the Rohingya repeats itself in countries like India with its stepped up number of mob killings that particularly target Muslims, threatened stripping of citizenship of close to two million people in the state of Assam, and unilateral cancellation of self-rule in Kashmir.
Shiite Muslims bear the brunt of violent sectarian attacks in Afghanistan and Pakistan. In Malaysia, Shiites, who are a miniscule minority, face continued religious discrimination.
The Islamic Religious Department in Selangor, Malaysia's richest state, this week issued a sermon that amounts to a mandatory guideline for sermons in mosques warning against "the spread of Shia deviant teachings in this nation… The Muslim ummah (community of the faithful) must become the eyes and the ears for the religious authorities when stumbling upon activities that are suspicious, disguising under the pretext of Islam," the sermon said.
Malaysia, one state where discriminatory policies are unlikely to spark turmoil and political violence, may be the exception that confirms the rule.
Ethnic and religious supremacism in major Asian states threatens to create breeding grounds for violence and extremism. The absence of effective attempts to lessen victims' suffering by ensuring that they can rebuild their lives and safeguard their identities in a safe and secure environment, allows wounds to fester.
Permitting Ms. Akter, the Rohingya university student, to pursue her dream, would have been a low-cost, low risk way of offering Rohingya youth an alternative prospect and at the very least a reason to look for constructive ways of reversing what is a future with little hope.
Bangladeshi efforts to cut off opportunities in the hope that Rohingya will opt for repatriation have so far backfired. And repatriation under circumstances that do not safeguard their rights is little else than kicking the can down the road.
Said human rights advocate Ewelina U. Ochab: "It is easy to turn a blind eye when the atrocities do not happen under our nose. However, we cannot forget that religious persecution anywhere in the world is a security threat to everyone, everywhere."