Terrorist content online: companies to be given just one hour to remove it
Internet companies should remove terrorist content quickly, at the latest one hour after receiving an order from the authorities, Civil Liberties Committee agreed.
With 35 votes to 1 and 8 abstentions, the Civil Liberties Committee approved on Monday a draft piece of legislation to tackle hosting services being misused to publicly disseminate terrorist content online across the EU. Hosting service providers that systematically and persistently fail to abide by the law may be sanctioned with up to 4% of their global turnover.
No obligation to monitor or filter all content
Once an internet company hosting content uploaded by users (like Facebook or YouTube) that offers their services in the EU has received a removal order from the competent national authority, they will have one hour to do so. But they will not be generally obliged to monitor the information they transmit or store, nor have to actively seek facts indicating illegal activity.
If a company has been subject to a substantial number of removal orders, the authorities may request that it implements additional specific measures (e.g. regularly reporting to the authorities, or increasing human resources). The Civil Liberties Committee voted to exclude from these measures the obligation to monitor uploaded content and the use of automated tools.
Moreover, any decision in this regard should take into account the size and economic capacity of the enterprise and "the freedom to receive and impart information and ideas in an open and democratic society", MEPs agreed.
To help smaller platforms, MEPs decided that the competent authority should contact companies that have never received a removal order to provide them with information on procedures and deadlines, at least 12 hours before issuing the first order to remove content that they are hosting.
What is terrorist content?
The legislation targets any material -text, images, sound recordings or videos- that "incites or solicits the commission or contribution to the commission of terrorist offences, provides instructions for the commission of such offences or solicits the participation in activities of a terrorist group", as well as content providing guidance on how to make and use explosives, firearms and other weapons for terrorist purposes.
Content disseminated for educational, journalistic or research purposes should be protected, according to MEPs. They also make clear that the expression of polemic or controversial views on sensitive political questions should not be considered terrorist content.
Daniel Dalton (ECR, UK), EP rapporteur for the proposal, said: "There is clearly a problem with terrorist material circulating unchecked on the internet for too long. This propaganda can be linked to actual terrorist incidents and national authorities must be able to act decisively. Any new legislation must be practical and proportionate if we are to safeguard free speech. Without a fair process we risk the over-removal of content as businesses would understandably take a safety first approach to defend themselves. It also absolutely cannot lead to a general monitoring of content by the back door."
Next steps
The full Chamber will vote on the draft law next week. The new Parliament, formed after the European elections, will be in charge of negotiating with the Council of Ministers on the final form of the legislation.
Aviation Strategy for Europe: Commission signs landmark aviation agreements with China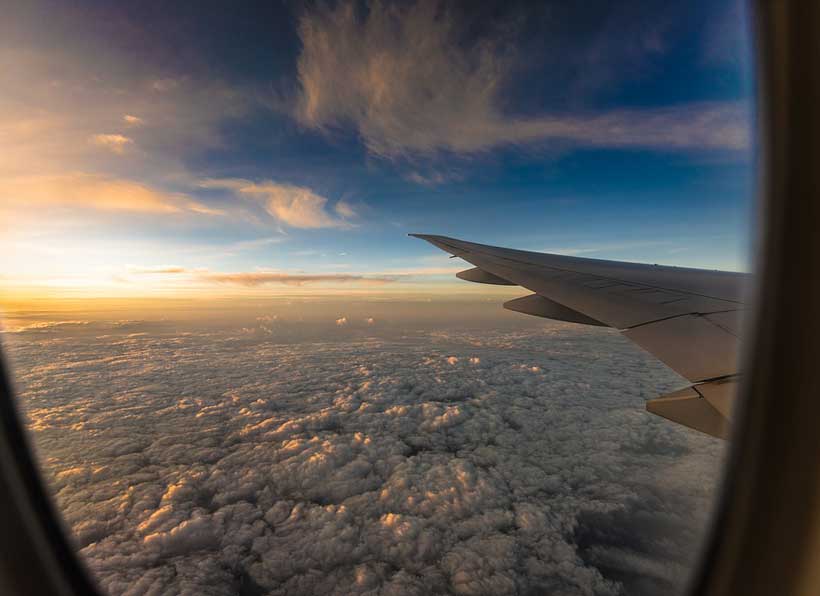 The European Union and China have today signed an agreement on civil aviation safety and a horizontal aviation agreement to strengthen their aviation cooperation.
The agreements follow up on the EU-China Summit of 9 April and will serve to boost the competitiveness of the EU's aeronautical sector and enhance overall EU-China aviation relations. This marks yet another key deliverable under the Juncker Commission's Aviation Strategy for Europe – designed to generate growth for European business, foster innovation and let passengers profit from safer, cleaner and cheaper flights.
European Commission President Jean-Claude Juncker said: "In an increasingly unsettled world, Europe's partnership with China is more important than ever before. The EU firmly believes that nations working together makes the world a stronger, safer and more prosperous place for all. Today we took a first big step in this direction by signing two aviation agreements with China that will create jobs, boost growth and bring our continents and peoples closer together. Today's agreements show the potential of our partnership and we should continue on this path of cooperation. For it will always be in unity that we find strength."
Commissioner for Transport Violeta Bulc said: "China is one of the European Union's most important strategic partners and we attach a lot of importance to our excellent relations on transport matters. We are mutually interested in better connecting Europe and Asia and making it easier to move goods, services and people between Europe and China. That applies to aviation, too. Today's agreements will boost the European Union's trade in aircraft and related products, and ensure the highest levels of air safety."
The main objective of the bilateral civil aviation safety agreement (BASA) is to support worldwide trade in aircraft and related products. This agreement will remove the unnecessary duplication of evaluation and certification activities for aeronautical products by the civil aviation authorities, and therefore reduce costs for the aviation sector. The BASA will also promote cooperation between the EU and China towards a high level of civil aviation safety and environmental compatibility.
The second agreement signed today is a so-called horizontal aviation agreement. It marks China's recognition of the principle of EU designation, whereby all EU airlines will be able to fly to China from any EU Member State with a bilateral air services agreement with China under which unused traffic rights are available. Up until now, only airlines owned and controlled by a given Member State or its nationals could fly between that Member State and China. The conclusion of a horizontal agreement will thereby bring bilateral air services agreements between China and EU Member States into conformity with EU law – a renewed legal certainty which will be beneficial to airlines on both sides.
Next steps
Both the European Commission and the Chinese transport administration will now proceed with their respective internal procedures to put the conclusion of the agreement in place.
EU Facility for Refugees in Turkey: Solid progress in supporting refugees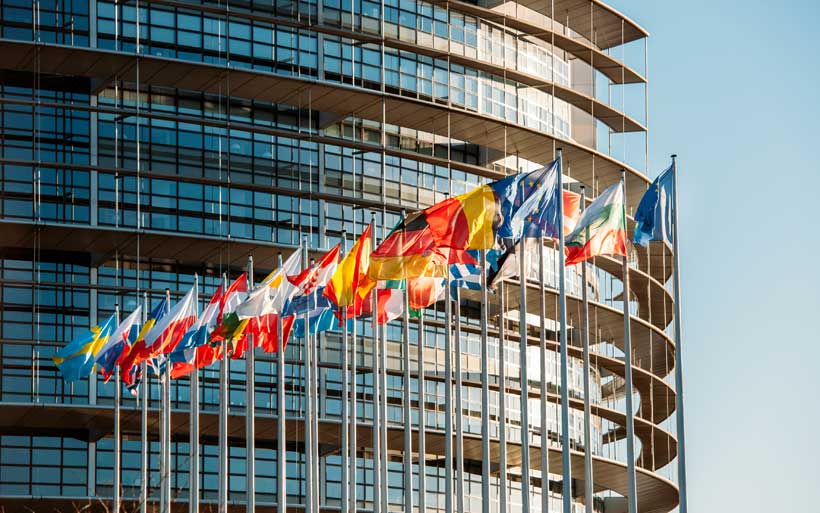 The Commission reported today good progress in the implementation and programming of €6 billion of the EU Facility for Refugees in Turkey. More than 80 projects are currently up and running delivering tangible results to refugees and host communities in particular on education and health. Out of the €6 billion, some €4.2 billion has been allocated, of which €3.45 billion has been contracted and €2.22 billion disbursed to date.
Johannes Hahn, Commissioner for European Neighbourhood Policy and Enlargement Negotiations,said: "We continue to make good progress in the implementation and programming of the Facility. More than 80 projects to date provide vital assistance in the areas of education, health, protection and socio-economic support, and more projects are in the pipeline. We remain committed to continue our support to refugees and host communities in Turkey, addressing current needs and increasing resilience and self-reliance for the longer term."
Christos Stylianides, Commissioner for Humanitarian Aid and Crisis Management,added: "The European Union is continuing to support refugees in Turkey, in line with its commitment. 1.6 million refugees are receiving humanitarian assistance to meet their basic needs. Looking ahead to the future, we are working to make our support more sustainable. We remain committed to continue working closely with Turkey to make this possible."
Today, the twelfth Steering Committee meeting of the EU Facility for Refugees in Turkey took place in Brussels. It was chaired by the Commission and brought together representatives of EU Member States and Turkey.
The Committee reviewed the third annual monitoring report on the implementation of the Facility and confirmed the progress made in the programming of the second €3 billion tranche of the budget of the Facility. It completed the evaluation of project proposals in the areas of socio-economic support and municipal infrastructure to the tune of €845 million.
The 84 projects set up in the framework of the Facility bring forth concrete outcomes and a significant positive impact for refugees and host communities alike, facilitating the integration of refugees in the Turkish society.
For education, one of the priority areas of action, the EU signed a €400 million contract to continue its support to existing programmes, which is to be complemented by a further €100 million before the summer. This involves the construction of 136 school buildings and 50 prefabricated schools well under way. This progress in education infrastructure goes hand in hand with the implementation of the project for Promoting Integration of Syrian Children into Turkish Education System (PICTES), which benefits 400,000 students.
In the area of health, 5 million healthcare consultations have been carried out, with 178 migrant health centres now operational, employing over 2,600 staff, two thirds of which are Syrian refugees.
The EU is highly focused on ensuring the sustainability of the Facility's humanitarian and development activities, which aim to support the Turkish authorities in a structural manner and to facilitate refugee integration. Under the humanitarian strand of the second tranche, the EU is implementing projects for a total of €50 million in addition the ongoing projects under the first tranche, those have already delivered tangible results for refugees and host communities.
Background
The EU Facility for Refugees in Turkey was set up in 2015 in response to the European Council's call for significant additional funding to support Syrian refugees in Turkey.
It has a total budget of €6 billion divided into two equal tranches of €3 billion each, allocated over two periods: 2016-2017 and 2018-2019.Out of the operational funds of €6 billion, €2.22 billion has already been disbursed, €3.45 billion contracted, with over 80 projects rolled out.
The Facility provides a joint coordination mechanism, designed to ensure that the needs of refugees and host communities are addressed in a comprehensive and coordinated manner. The support seeks to improve conditions for refugees in Turkey as part of the EU's comprehensive approach to addressing the refugee crisis inside and outside the EU.
EU and Tunisia work to strengthen their Privileged Partnership
There has been continued progress in the transition towards democracy in Tunisia in the last year, but this must be accompanied by equivalent economic and social progress to ensure that it can be sustained.
Ahead of the EU-Tunisia Association Council due to be held on 17 May, the EU has today published its latest report on developments in relations with Tunisia. The report describes the key aspects of the cooperation from the beginning of 2018 to March 2019.
'We attach particular importance to our cooperation with Tunisia, built as it is on the foundation of our common history, shared values and mutual respect. Significant progress has been made in the last year within the framework of our Privileged Partnership. We remain steadfast in our commitment to the Tunisian people, and specifically to the future of its young people, in order to help establish lasting democratic rule of law and a safe and prosperous country' , stated Federica Mogherini, High Representative/ Vice-President for Foreign Affairs and Security Policy.
'The EU has continued to deploy all its cooperation instruments to support our Tunisian partner. In 2018, this led to the adoption of a financial assistance package worth € 305 million, in the form of grants, which is the highest amount ever allocated to Tunisia under the European Neighbourhood Instrument. At the same time, working together with eight European and international financial institutions, I launched an unprecedented initiative in order to highlight the need for Tunisia to follow through on its commitments to socio-economic reforms as soon as possible, for the benefit of all Tunisians', said Johannes Hahn, Commissioner for European Neighbourhood Policy and Enlargement Negotiations.
The report is structured around the EU-Tunisia strategic priorities to be achieved by 2020, with the aim of describing in as much detail as possible the progress made in the Partnership's priority areas. These priorities focus on inclusive and sustainable socio-economic development; young people, democracy, good governance and human rights; bringing peoples together, mobility and migration; as well as security and the fight against terrorism.
Since 2011, Tunisia has been transitioning towards democracy, making it a source of hope at regional level and beyond. Significant progress was made in 2018, particularly the holding of municipal elections in May 2018 with the full support of the EU, marking a key milestone in the decentralisation process. However, the report also notes that the transition can only be sustained if it is accompanied by social and economic progress on a similar scale. As a result, in this year of significant elections, it is vital to continue to make progress in implementing the strategic priorities of the EU-Tunisia Partnership and the EU-Tunisia Youth Partnership.
The report also notes that EU funding for cooperation has continued to strengthen the Privileged Partnership between the two parties. The intense work on EU-Tunisia relations over the last year resulted in an unprecedented financial commitment from the EU, using the Neighbourhood Instrument budget, totalling € 305 million in the form of grants for key sectors, such as support for innovation and start-ups, youth, energy efficiency, tourism diversification and the redevelopment of poorer neighbourhoods. In addition to this amount, there are also thematic lines and regional programmes.
The EU remains Tunisia's main trading partner, and in 2018 it was the destination for three quarters of Tunisia's exports and the source of over half of its imports. The EU is still the largest foreign investor in Tunisia, accounting for over 85 % of all direct foreign investment in the country, where there are more than 3 000 European companies employing over 300 000 people.
The main initiatives in 2018 include programmes to support competitiveness and exports, for both industry and agriculture, support for modernisation of the administration and tax reforms, as well as support to prepare for and reduce the risks of natural disasters. The impact and tangible results for citizens are central to the follow-up of these initiatives.