Banking union: Reducing the risk of a new financial crisis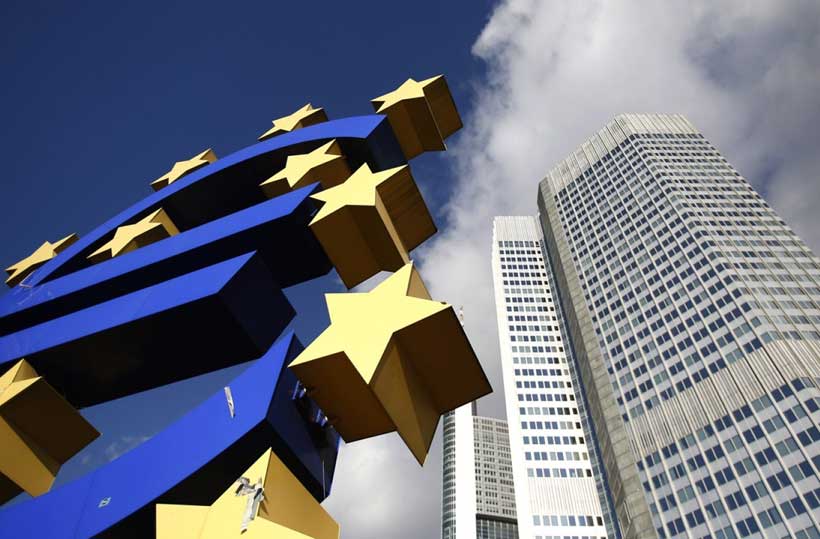 More work is still needed to prevent future financial crises. Next week MEPs vote on plans to further reinforce the eurozone's banking union.
The global financial crisis sparked many new political initiatives aimed at preventing and containing future crises. In Europe, where it became a banking and sovereign debt crisis, it led among other things to the creation of the banking union in the eurozone. European leaders agreed that the European Central Bank (ECB) should supervise the eurozone's most important lenders, to create a single rulebook and centralise funds to deal with future banking crises.
But more work is needed for the banking union's completion.
Bailing out banks
MEPs will vote on two reports on bank bailouts by Swedish EPP member Gunnar Hökmark, which say that in the event of a crisis EU countries need to ensure that financial institutions can absorb sufficient losses, so that they will have a minimum impact on financial stability and on taxpayers. Timely clarity is needed, the reports say, to ensure certainty for the markets and allow for a build-up of necessary buffers.
"The new requirements will reduce risks in the financial system, but at the same time, we managed to ensure that banks can play an active role in financing investments and growth," said Hökmark.
The reports also highlight the importance of having competent authorities with early intervention powers, so that they can help an institution in a deteriorating financial situation.
Reducing risks
Another two reports by German S&D member Peter Simon stress that the completion of the banking union is necessary to create cross-border markets where customers can benefit from the positive effects of an integrated European banking system. At the moment it's more attractive for a bank in the eurozone to focus on its domestic market than it is to expand in another EU country.
"The diversity of the European banking sector is protected by reducing the bureaucratic burden for small, regional and risk-averse European banks that cannot afford large compliance departments or external advisors," said Simon.
The German MEP also wants the ECB's European Systematic Risk Board to play a bigger role in coordinating with EU countries on the measures to take when risks in the financial sector are systematic. The financial crisis in Europe showed that authorities' policies to prevent and address institutions' imbalances were inadequate.
"Parliament was successful in ensuring that banks will have to assess risks related to the environment and social issues in the future and take measures to address such risks appropriately," said Simon. "This will clearly create a more sustainable financial sector and enshrine sustainability in banking in the EU."
Parliament will debate the banking reform on Monday 15 April and vote on it on the following day.
European Commission presents strategies for data and Artificial Intelligence
Today, the Commission unveils its ideas and actions for a digital transformation that works for all, reflecting the best of Europe: open, fair, diverse, democratic and confident. It presents a European society powered by digital solutions that put people first, opens up new opportunities for businesses, and boosts the development of trustworthy technology to foster an open and democratic society and a vibrant and sustainable economy. Digital is a key enabler to fighting climate change and achieving the green transition. The European data strategy and the policy options to ensure the human-centric development of Artificial Intelligence (AI) presented today are the first steps towards achieving these goals.
The President of the Commission, Ursula von der Leyen, said: "Today we are presenting our ambition to shape Europe's digital future. It covers everything from cybersecurity to critical infrastructures, digital education to skills, democracy to media. I want that digital Europe reflects the best of Europe – open, fair, diverse, democratic, and confident."
Executive Vice-President for A Europe Fit for the Digital Age, Margrethe Vestager, said: "We want every citizen, every employee, every business to stand a fair chance to reap the benefits of digitalisation. Whether that means driving more safely or polluting less thanks to connected cars; or even saving lives with AI-driven medical imagery that allows doctors to detect diseases earlier than ever before."
Commissioner for Internal Market,Thierry Breton, said: "Our society is generating a huge wave of industrial and public data, which will transform the way we produce, consume and live. I want European businesses and our many SMEs to access this data and create value for Europeans – including by developing Artificial Intelligence applications. Europe has everything it takes to lead the 'big data' race, and preserve its technological sovereignty, industrial leadership and economic competitiveness to the benefit of European consumers."
Europe as a trusted digital leader
Digital technologies, if used with purpose, will benefit citizens and businesses in many ways. Over the next five years, the Commission will focus on three key objectives in digital:
· Technology that works for people;
· A fair and competitive economy; and
· An open, democratic and sustainable society.
Europe will build on its long history of technology, research, innovation and ingenuity, and on its strong protection of rights and fundamental values. New policies and frameworks will enable Europe to deploy cutting-edge digital technologies and strengthen its cybersecurity capacities. Europe will continue to preserve its open, democratic and sustainable society and digital tools can support these principles. It will develop and pursue its own path to become a globally competitive, value-based and inclusive digital economy and society, while continuing to be an open but rules-based market, and to work closely with its international partners.
Europe as a leader in trustworthy Artificial Intelligence
Europe has all it needs to become a world leader in Artificial Intelligence (AI) systems that can be safely used and applied. We have excellent research centres, secure digital systems and a robust position in robotics as well as competitive manufacturing and services sectors, spanning from automotive to energy, from healthcare to agriculture.
In its White Paper presented today, the Commission envisages a framework for trustworthy Artificial Intelligence, based on excellence and trust. In partnership with the private and the public sector, the aim is to mobilise resources along the entire value chain and to create the right incentives to accelerate deployment of AI, including by smaller and medium-sized enterprises. This includes working with Member States and the research community, to attract and keep talent. As AI systems can be complex and bear significant risks in certain contexts, building trust is essential. Clear rules need to address high-risk AI systems without putting too much burden on less risky ones. Strict EU rules for consumer protection, to address unfair commercial practices and to protect personal data and privacy, continue to apply.
For high-risk cases, such as in health, policing, or transport, AI systems should be transparent, traceable and guarantee human oversight. Authorities should be able to test and certify the data used by algorithms as they check cosmetics, cars or toys. Unbiased data is needed to train high-risk systems to perform properly, and to ensure respect of fundamental rights, in particular non-discrimination. While today, the use of facial recognition for remote biometric identification is generally prohibited and can only be used in exceptional, duly justified and proportionate cases, subject to safeguards and based of EU or national law, the Commission wants to launch a broad debate about which circumstances, if any, might justify such exceptions.
For lower risk AI applications, the Commission envisages a voluntary labelling scheme if they apply higher standards.
All AI applications are welcome in the European market as long as they comply with EU rules.
Europe as a leader in the data economy
The amount of data generated by businesses and public bodies is constantly growing. The next wave of industrial data will deeply transform the way we produce, consume and live. But most of its potential remains unfulfilled. Europe has everything it takes to become a leader in this new data economy: the strongest industrial base of the world, with SMEs being a vital part of the industrial fabric; the technologies; the skills; and now also a clear vision.
The objective of the European data strategy is to make sure the EU becomes a role model and a leader for a society empowered by data. For this, it aims at setting up a true European data space, a single market for data, to unlock unused data, allowing it to flow freely within the European Union and across sectors for the benefit of businesses, researchers and public administrations. Citizens, businesses and organisations should be empowered to make better decisions based on insights gleaned from non-personal data. That data should be available to all, whether public or private, start-up or giant.
To achieve this, the Commission will first propose to establish the right regulatory framework regarding data governance, access and reuse between businesses, between businesses and government, and within administrations. This entails creating incentives for data sharing, establishing practical, fair and clear rules on data access and use, which comply with European values and rights such as personal data protection, consumer protection and competition rules. It also means to make public sector data more widely available by opening up high-value datasets across the EU and allowing their reuse to innovate on top.
Second, the Commission aims at supporting the development of the technological systems and the next generation of infrastructures, which will enable the EU and all the actors to grasp the opportunities of the data economy. It will contribute to investments in European High Impact projects on European data spaces and trustworthy and energy efficient cloud infrastructures.
Finally, it will launch sectoral specific actions, to build European data spaces in for instance industrial manufacturing, the green deal, mobility or health.
The Commission will also work to further narrow the digital skills gap among Europeans, and explore how to give citizens better control over who can access their machine-generated data.
Next Steps
As set out in the strategy presented today, the Commission will present later this year a Digital Services Act and a European Democracy Action Plan, propose a review of the eIDAS regulation, and strengthen cybersecurity by developing a Joint Cyber Unit. Europe will also continue to build alliances with global partners, leveraging its regulatory power, capacity building, diplomacy and finance to promote the European digitalisation model.
The White Paper on Artificial Intelligence is now open for public consultation until 19 May 2020. The Commission is also gathering feedback on its data strategy. In light of the input received, the Commission will take further action to support the development of trustworthy AI and the data economy
Background
Since 2014, the Commission has taken a number of steps to facilitate the development of a data-agile economy such as the Regulation on the free flow of non-personal data, the Cybersecurity Act, the Open Data Directive and the General Data Protection Regulation.
In 2018, the Commission presented for the first time an AI strategy, and agreed a coordinated plan with Member States. The framework for AI presented today also builds on the work carried out by the High-Level Expert Group on Artificial Intelligence, which presented their Ethics Guidelines on trustworthy AI in April 2019.
In her Political Guidelines, Commission President Ursula von der Leyen stressed the need to lead the transition to a healthy planet and a new digital world. In that context, she announced to kick-start the debate on human and ethical Artificial Intelligence and the use of big data to create wealth for societies and businesses during her first 100 days in office.
Climate-neutral Europe: EU invests more than €100 million in new LIFE Programme projects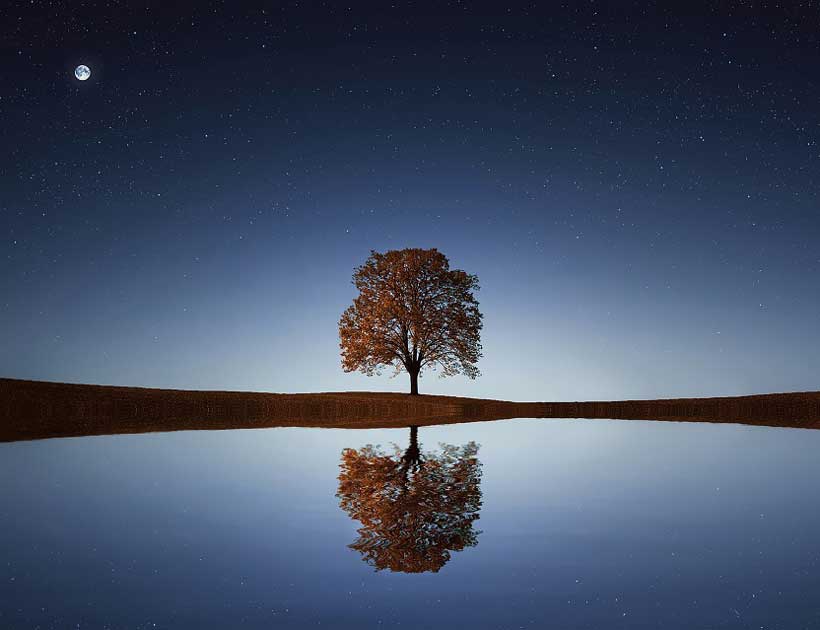 The European Commission today announced an investment of €101.2 million for the latest projects under the LIFE programme for the Environment and Climate Action. The funding will support 10 large-scale environment and climate projects in nine Member States, helping Europe's transition to a sustainable economy and climate neutrality. Theseprojects are located in Cyprus, Estonia, France, Greece, Ireland, Latvia, Slovakia, Czechia and Spain.
Executive Vice-President of the European Commission Frans Timmermans said: "The European Green Deal is about improving the well-being and prosperity of our citizens, while protecting nature and the climate. LIFE projects have played an important role for many years and have a big impact on the ground. With today's €100 million investment we will help to preserve precious natural habitats, keep the air clean, and cut pollution in many lakes and rivers in Europe."
Commissioner for the Environment, Oceans and Fisheries Virginijus Sinkevičius said: "LIFE integrated projects enable Member States' authorities to make a real difference to the environment and people's lives. The projects will help Member States to conserve nature, improve air and water quality, and make the economy greener. This will improve our resilience to the changing climate."
Integrated projects improve citizens' quality of life by helping Member States comply with EU legislation in six areas: nature, water, air, waste, climate change mitigation and climate change adaptation. They support implementation of environmental and climate legislation in a coordinated manner and on a large territorial scale, leveraging funding from other EU sources, national and regional actors and private investors.
The LIFE investment is set to mobilise over €6.5 billion of complementary funds, as Member States can also make use of other EU funding sources, including agricultural, regional and structural funds, Horizon 2020, as well as national funds and private sector investment.
The large-scale projects will support the European Green Deal and the EU's ambition of becoming the world's first climate-neutral continent by 2050. They will help to restore and conserve ecosystems and species we all depend on, move towards a circular economy, improve air and water quality, boost sustainable finance and increase climate resilience in Europe.
Impact on the ground
Nature conservation: Integrated projects in Estonia, Ireland and Cyprus will help to conserve Europe's nature and improve the management of the EU Natura 2000 network of protected areas. Many important habitats and species will benefit, from forests, farmlands, grasslands, coastal areas and peatlands to pollinators. These habitats also serve as valuable carbon sinks.
Waste management: A project in Greece will promote waste prevention and re-use, reducing the amount of municipal waste going to landfill. New waste indicators and standards will be developed to help build the circular economy.
Air quality: LIFE funding will assist Slovakia in complying with EU directives on air quality, reducing the population's exposure to harmful air pollutants. Neighbouring Czechia, affected by similar air quality problems, will also benefit.
Water: Integrated projects working at river basin-scale will protect and improve water quality in Ireland and Latvia's rivers and lakes, enabling the countries to meet their obligations under the EU Water Framework Directive.
Climate change adaptation: LIFE funding will also support increased resilience to climate change. Projects will integrate climate change adaptation into planning and other policy areas in Spain as well as building adaptation capacity in France using nature-based solutions.
Sustainable finance: Also in France, an integrated project will help bridge significant knowledge gaps in this area and bring green financial products into the mainstream.
Background
The LIFE programme is the EU's funding instrument for the environment and climate action. It has been running since 1992 and has co-financed more than 5,400 projects across the EU and in third countries. At any given moment some 1,100 projects are in progress. The budget for 2014-2020 is set at €3.4 billion in current prices. LIFE integrated projects were introduced in 2014 to help Member States comply with key EU environmental, nature and climate legislation. For the next long-term EU budget for 2021-2027, the Commission is proposing to increase funding by almost 60% for LIFE.
EU Interreg programme celebrates 30 years of bringing citizens closer together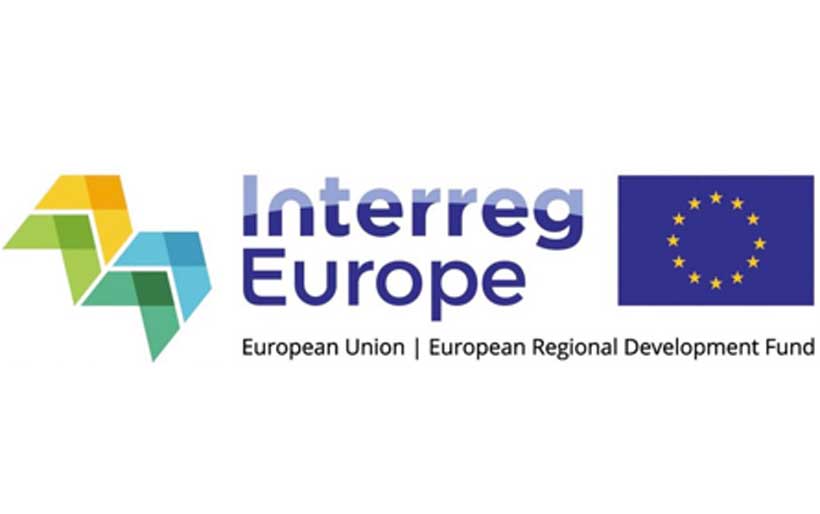 The year 2020 marks 30 years since the start of Interreg, the EU's emblematic programme that aims at encouraging territorial cooperation between border regions. In light of this celebratory year, Commissioner for Cohesion and Reforms, Elisa Ferreira,issued the following statement:
"Interreg is a programme that is very dear to my heart. As a unique instrument of cooperation, supported by cohesion funding, Interreg allows regions and countries to work together to solve common challenges. Interreg projects are concrete examples that borders do not have to be barriers, but can be an opportunity for growth and successful cooperation. Over the past 30 years, and thanks to numerous projects supported by the EU, Interreg has brought the more than 170 million Europeans living in border regions closer together, improved their lives, and created new opportunities for cooperation.
The 30 year celebration of Interreg happens in a crucial time of the EU's history. As we face serious global and local challenges, we need to regain citizens' trust and ensure we deliver. Interreg has been acting now for 30 years to leave no one behind and to build Europe brick-by-brick. The intention is to continue this mission but also to use this celebrative occasion to question, to re-think, and to give a new breath to what we consider as a fundamental value in the European Union: the spirit of cooperation, driven by the firm belief that we are stronger together."
Background
Launched in 1990, the European Territorial Cooperation (ETC), better known as Interreg, is an emblematic Cohesion Policy programme that provides a framework for the implementation of joint actions and policy exchanges between national, regional and local actors from different Member States. The overarching objective of European Territorial Cooperation (ETC) is to promote a harmonious economic, social and territorial development of the Union as a whole. Interreg is built around three strands of cooperation: cross-border (Interreg A), transnational (Interreg B) and interregional (Interreg C).
Five programming periods of Interreg have succeeded each other: INTERREG I (1990-1993) – INTERREG II (1994-1999) – INTERREG III (2000-2006) – INTERREG IV (2007-2013) – INTERREG V (2014-2020).
The Interreg cooperation programmes cover the entire European continent with a total budget of over €12 billion, including EU and Member States' contribution, during the 2014 – 2020 programming period.
The Interreg 30 year campaign will roll out throughout 2020 under the themes: neighbours, green and youth. The campaign will take stock of the past achievements and look forward to what can be done more and better in the future.