Banking union: Reducing the risk of a new financial crisis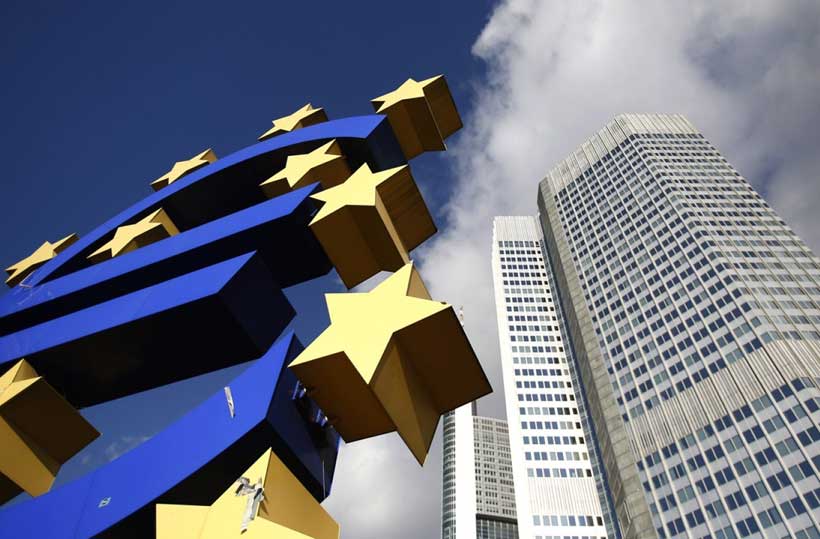 More work is still needed to prevent future financial crises. Next week MEPs vote on plans to further reinforce the eurozone's banking union.
The global financial crisis sparked many new political initiatives aimed at preventing and containing future crises. In Europe, where it became a banking and sovereign debt crisis, it led among other things to the creation of the banking union in the eurozone. European leaders agreed that the European Central Bank (ECB) should supervise the eurozone's most important lenders, to create a single rulebook and centralise funds to deal with future banking crises.
But more work is needed for the banking union's completion.
Bailing out banks
MEPs will vote on two reports on bank bailouts by Swedish EPP member Gunnar Hökmark, which say that in the event of a crisis EU countries need to ensure that financial institutions can absorb sufficient losses, so that they will have a minimum impact on financial stability and on taxpayers. Timely clarity is needed, the reports say, to ensure certainty for the markets and allow for a build-up of necessary buffers.
"The new requirements will reduce risks in the financial system, but at the same time, we managed to ensure that banks can play an active role in financing investments and growth," said Hökmark.
The reports also highlight the importance of having competent authorities with early intervention powers, so that they can help an institution in a deteriorating financial situation.
Reducing risks
Another two reports by German S&D member Peter Simon stress that the completion of the banking union is necessary to create cross-border markets where customers can benefit from the positive effects of an integrated European banking system. At the moment it's more attractive for a bank in the eurozone to focus on its domestic market than it is to expand in another EU country.
"The diversity of the European banking sector is protected by reducing the bureaucratic burden for small, regional and risk-averse European banks that cannot afford large compliance departments or external advisors," said Simon.
The German MEP also wants the ECB's European Systematic Risk Board to play a bigger role in coordinating with EU countries on the measures to take when risks in the financial sector are systematic. The financial crisis in Europe showed that authorities' policies to prevent and address institutions' imbalances were inadequate.
"Parliament was successful in ensuring that banks will have to assess risks related to the environment and social issues in the future and take measures to address such risks appropriately," said Simon. "This will clearly create a more sustainable financial sector and enshrine sustainability in banking in the EU."
Parliament will debate the banking reform on Monday 15 April and vote on it on the following day.
Afghanistan: EU reinforces humanitarian support with €40 million as crisis worsens
The European Commission has allocated an additional €40 million in emergency assistance for those affected by the worsening humanitarian situation in Afghanistan, as well as for Afghan refugees in neighbouring Pakistan and Iran. This brings total EU humanitarian aid for the Afghan crisis to €77 million in 2019: €61 million in Afghanistan, €9 million in Pakistan and €7 million in Iran.
"The humanitarian outlook in Afghanistan is as bleak as ever. Not only has the conflict between the government and non-state armed groups intensified since the beginning of the year, but devastating floods have also hit this war-torn country. The EU is boosting humanitarian aid to help those most in need, especially children," said Commissioner for Humanitarian Aid and Crisis Management Christos Stylianides.
The new funding will get aid to the most vulnerable families across the country, focusing on the victims of war, forced displacement and natural disasters, as well as returning Afghan refugees. This includes providing emergency healthcare, shelter, food, access to clean water and sanitation facilities, and protection services, targeting women and children. The EU will also continue to provide education for children who have had to leave their schools.
In Pakistan, the EU funding will provide assistance to Afghan refugees, as well as internally displaced Pakistanis. In Iran, EU aid will ensure the delivery of vital assistance, including protection and access to basic services such as education and healthcare, to Afghan refugees in the country.
The EU has funded humanitarian operations in Afghanistan since 1992, providing up to €872 million to date. Funds are allocated strictly on the basis of the humanitarian principles of independence, impartiality and neutrality to ensure access to those in need and are only provided to humanitarian organisations.
Background
Afghanistan is one of the most violent crisis-ridden countries in the world. The worst-hit communities are those that have been displaced or have lost access to basic services due to the conflict between government forces and armed opposition groups, which has worsened since the beginning of 2018. While the conflict continues to limit people's access to basic services and lifesaving assistance, the total number of displaced people has risen to almost 3.4 million. Meanwhile, at least 6 million Afghans still live as refugees in neighbouring Iran and Pakistan, many of them without registration or legal status.
The risks of natural hazards further aggravates the humanitarian needs. The aftermath of the 2018 drought and 2019 floods continue to affect over 6.2 million people in 22 out of 34 provinces across Afghanistan.
Rwanda: EU provides €10.3 million for life-saving refugee support measures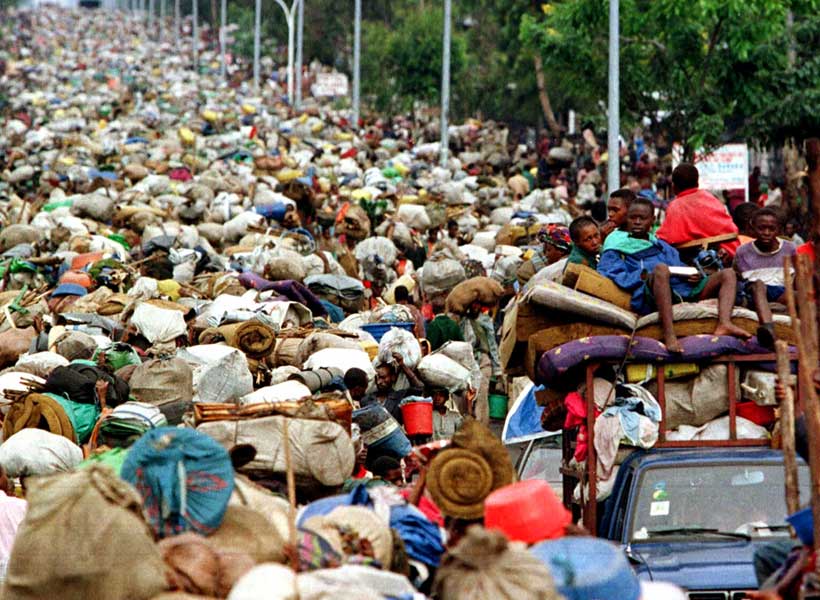 During his visit to Rwanda, Commissioner for International Cooperation and Development Neven Mimica has announced a €10.3 million support package to the UNHCR's Emergency Transit Mechanism (ETM) in Rwanda, which provides a life-saving avenue out of Libya for people in need of international protection, with a view to their further resettlement. The funding is provided through the Emergency Trust Fund for Africa. This initiative builds on the example of the ETM Niger, through which more than 2,900 refugees and asylum seekers have been evacuated out of Libya since 2017.
High Representative/Vice-President Federica Mogherini said: "The Emergency Transit Mechanism in Rwanda is a vital life-saving measure to bring people in need of international protection out of Libya. It is an important sign of African solidarity and of partnership with the European Union. It broadens the support to the most vulnerable people held in Libyan detention centres that need to be closed urgently."
Commissioner Mimica said: "This project will support efforts of the Government of Rwanda to receive and provide protection to about 1,500 refugees and asylum-seekers who are currently being held in detention centres in Libya. Such a remarkable and powerful proof of African solidarity should be further encouraged, replicated and supported."
Background
The UNHCR has evacuated more than 4,250 refugees and asylum-seekers out of Libya to other countries since 2017.
However, around 4,700 people are currently estimated to be held in dire conditions inside detention centres in the country. They urgently need to be moved to safety and to be provided with protection, lifesaving assistance, and durable solutions.
Following the escalation in and around Tripoli, namely the July air strike on a migrant detention centre, the EU continues to support the vital work of the Gathering and Departure Facility on location.
The EU is also supporting the UNHCR's increased efforts to transfer to Tripoli the most vulnerable people in need of international protection from conflict areas where they are at risk, pending their evacuation outside of Libya.
Africa-Europe Alliance: Two new financial guarantees under the EU External Investment Plan
Today in the margins of the 2019 Africa Investment Forum in Johannesburg, South Africa, the European Commission signed two guarantee agreements with two Member States' development finance institution: the Dutch 'Financierings-Maatschappij voor Ontwikkelingslanden N.V' (FMO) and the Italian 'Cassa Depositi e Prestiti' (CDP). These guarantee agreements are part of the implementation of the EU External Investment Plan, the financial arm of the Africa-Europe Alliance for Sustainable Investment and Jobs.
Commissioner for International Cooperation and Development, Neven Mimica said: "The agreements signed today, worth €70 million, will help us to unlock more than €500 million in new investment in Africa and the EU Neighbourhood. These guarantees aim at mitigating and sharing the risk with other private investors in countries where otherwise these investments would not be as attractive. They will help to boost access to finance for small businesses, notably in the tech sector – and create up to 175,000 jobs directly and indirectly."
Two guarantees, one goal: more investment in partner countries
The two guarantees will significantly boost investment and access to finance for small businesses (MSMEs), especially in the technology sector, in the countries covered by the Plan.
FMO Ventures Programme
This €40 million guarantee agreement is a partnership with FMO, the Dutch development bank. It targets Sub-Saharan Africa and the EU Neighbourhood. It will guarantee venture capital provided by FMO to start-up companies, in particular led by young entrepreneurs. The companies will use technology to lower the costs of making or supplying products and services that were previously unaffordable to many people. The guarantee will target companies offering digital solutions in a wide range of areas, from agriculture, access to energy and financial services to education, healthcare, transport and logistics. It will support up to 125,000 new jobs, directly and indirectly.
Archipelagos One4A – One Platform for Africa
The €30 million Archipelagos guarantee agreement is a partnership with Cassa Depositi e Prestiti (CDP), the Italian Development Bank, and the African Development Bank (AfDB). It will support access to finance across Africa for high potential small businesses. In order to help their growth, the programme supported by the guarantee will provide financing through innovative capital markets solutions. It will also enable financing partners to share the risk of investing in projects. By doing so it will generate up to 50,000 jobs, many for young people, and benefit about 1,500 small businesses in 10 African countries.
These guarantees are part of the External Investment Plan, which, by investing €4.5 billion, is set to leverage €44 billion in total investment. Out of the total budget, the EU has already allocated €4.2 billion.
Background
The EU External Investment Plan is using €4.5 billion in public funds to leverage €44 billion by 2020 in public and private investment for development in countries neighbouring the EU and in Africa.
The plan has three pillars. The first is finance. Through financial guarantees, the EU mitigates the risk in countries with difficult environments so that private investors and development banks will lend to entrepreneurs or finance development projects.
The plan's second part is technical assistance. This funds experts who help develop new projects, to the benefit of will authorities, investors and companies. Technical assistance may include, for example, market intelligence and investment climate analysis, targeted legislative and regulatory advice, support to partner countries in implementing reforms, chains and identification, preparation, and help to carry out necessary investments.
The third part is investment climate support. The EU works closely with governments in partner countries to help them improve the conditions which investors consider when making their decisions. These include the business environment and a country's political and economic stability. The EU also brings together governments and business to discuss investment challenges.
The External Investment Plan is a key part of the Africa-Europe Alliance for Sustainable Investment and Jobs, launched by European Commission President Jean-Claude Juncker in September 2018. The Alliance aims to boost investment which creates jobs and promotes sustainable development.