Libya: Guterres urges 'immediate halt' to all military operations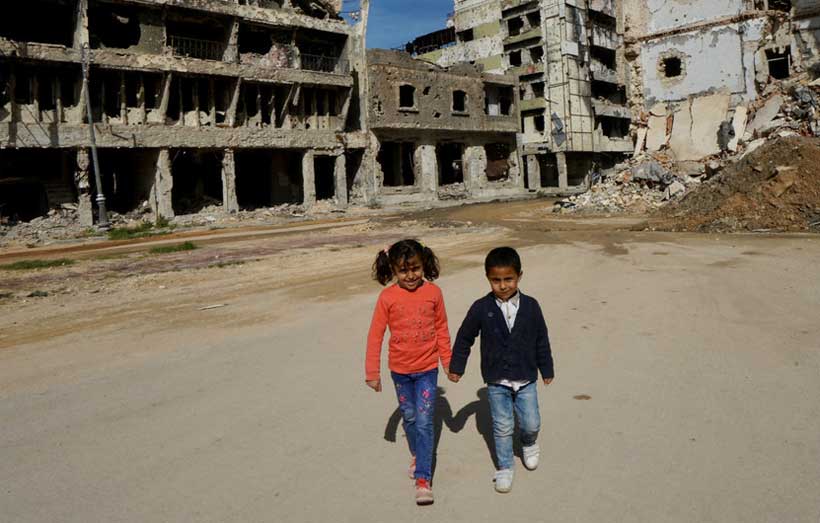 The UN chief António Guterres strongly condemned on Monday night the military escalation and ongoing fighting in and around the Libyan capital, Tripoli, including an aerial attack earlier in the day by aircraft from the self-styled Libyan National Army (LNA) force, which closed the city's only functioning civilian airport.
"The Secretary-General urges the immediate halt of all military operations in order to de-escalate the situation and prevent an all-out conflict", said the statement released by his Spokeperson. "He emphasizes that there is no military solution to the Libya conflict and calls on all parties to engage in immediate dialogue to reach a political solution. The Secretary-General's Special Representative in Libya stands ready to facilitate that dialogue."
More than 3,400 people have fled fighting near the Libyan capital Tripoli in recent days, the UN warned, calling on all warring parties to halt military activities so that emergency services can rescue trapped civilians.
Earlier, the UN chief said the UN Support Mission, (UNSMIL), would continue with its work on behalf of all Libyans, from its headquarters in the capital, Tripoli. UN Spokesperson Stephane Dujarric said that Ghassan Salamé, head of UNSMIL and UN Special Representative, had met the head of the internationally-recognized Government in Libya, Faiez Serraj, on Monday, "with whom he discussed ways the UN can assist, with this critical and difficult juncture. As the Secretary-General said before leaving Benghazi on Friday, the United Nations remains available to facilitate any political solution, able to unify the Libyan institutions."
"Clashes with heavy weapons are affecting residential areas, and an unknown number of civilians are unable to flee these locations", said Mr. Dujarric. "We are calling for a temporary humanitarian truce to allow for the provision of emergency services, and the voluntary passage of civilians, including those wounded from the areas of conflict."
In a statement released earlier on Monday, UN Humanitarian Coordinator for Libya, Maria Ribeiro, reminded the warring sides of their obligations to protect non-combatants, in line with international humanitarian and human rights law.
Ms. Ribeiro's comments echoed a Security Council plea for a ceasefire after Ambassador Christoph Heusgen, of Germany, Council President for the month, told reporters on Friday that the 15-member body's members were "deeply concerned" over the risk to Libyan "stability".
According to reports, at least 32 people have been killed and 50 injured since Thursday's clashes between eastern Libyan military commander Khalifa Haftar's forces and Government forces in the Libyan capital.
On Sunday, it was also reported that the Commander's forces – the self-styled Libyan National Army (LNA) – had carried out an airstrike on a Tripoli suburb, followed by retaliatory attacks on airbases in eastern Libya by forces loyal to the internationally-recognized Government of National Accord.
UNSMIL chief Salamé, issued a statement late on Monday local time, condemning an "aerial attack today by LNA aircraft against Meitiga airport, the capital's only functioning airport that is available for civilian use. As such, this attack constitutes a serious violation of international humanitarian law which prohibits attacks against civilian infrastructure." Flights were suspended, and passengers evacuated, and there were no reports of any casualties.
Ms. Ribeiro's comments on the deteriorating humanitarian situation, came as the World Health Organization (WHO) condemned the killing at the weekend of two doctors who had been providing "critically needed services to civilians" in Tripoli.
"It is unacceptable for health workers to be targeted during armed conflict," said Dr. Ahmed Al Mandhari, WHO Regional Director for the Eastern Mediterranean. "These doctors risked their lives to evacuate wounded patients from conflict areas, and targeting them and health facilities at such times, worsens the situation for civilians caught up in conflict."
The fighting in and around Tripoli comes after the UN chief left the troubled country on Friday "with a heavy heart", following meetings with Commander Haftar in Benghazi city in the east, and senior Government officials in Tripoli.
"I leave Libya with a heavy heart and deeply concerned", the UN Secretary-General tweeted. "The UN is committed to facilitating a political solution and, whatever happens, the UN is committed to supporting the Libyan people."
Highlighting the increased risk to migrants and refugees caught up in the offensive on Tripoli, the UN Humanitarian Coordinator for Libya, Maria Ribeiro, warned that it was "further increasing" the misery of all those "arbitrarily detained in detention centres".
Echoing those concerns, the UN Migration Agency, IOM, warned on Friday that men, women and children "who are being held in often sub-human conditions…are particularly vulnerable" to the uptick in violence.
IOM Director General António Vitorino also warned that Libya "is not a safe place to return migrants who have tried and failed to make their way to Europe", noting that so far this year, 1,073 migrants, among them 77 children, have been returned to Libya after interception and rescue at sea and placed in arbitrary detention.
European farms mix things up to guard against food-supply shocks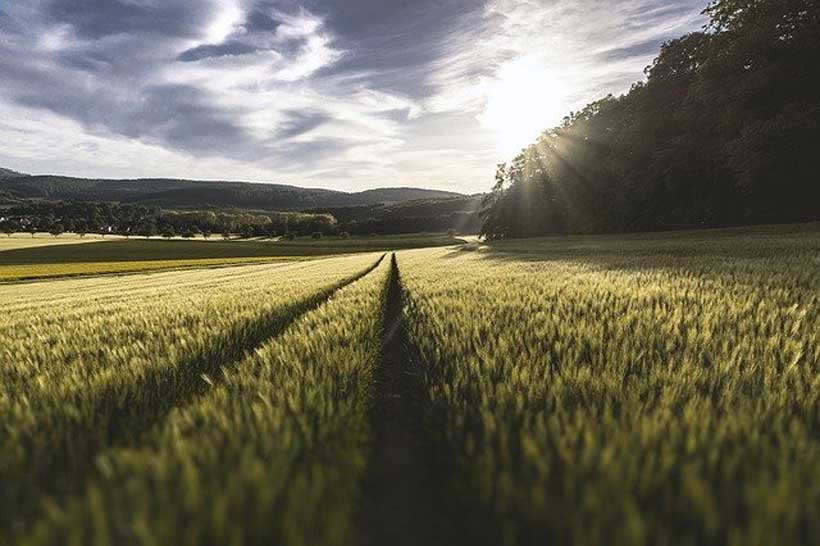 By ETHAN BILBY
'Items in this section have limited availability due to supplier production issues,' 'Sorry, temporarily out of stock' and 'Sold out' are all signs that became familiar as recent global upheavals exposed how precarious our food supply is.
The COVID-19 pandemic led to bare shelves in supermarkets as shipping routes were cut off. The war in Ukraine has affected the supply of essential grains.
But increased climate change stands to cause even greater disruption. Researchers say part of the solution to mitigating that risk is for farms to become more mixed through some combination of crop cultivation, livestock production and forestry, a move that would also make agriculture more sustainable.
For Dr Sara Burbi, assistant professor at Coventry University in the UK until December 2022 and now an independent researcher, COVID-19 was a wake-up call.
'Suddenly, we experienced first-hand what happens when value chains are not resilient to shocks and what happens when globalisation, with all its intricacies, does not work anymore,' she said. 'We saw highly specialised farming systems fail when they over-relied on external inputs that they had no access to.'
Climate change, according to Burbi, could provide even bigger global shocks ranging from widespread crop failures to lower yields or damage from flooding. More sustainable agriculture is essential to ensure food supplies can withstand the impact of climate change and unexpected local, national and even global crises.
Beneficial combos
During her tenure at Coventry University, Burbi coordinated the EU-funded AGROMIX project, which runs until end-October 2024.
As part of the project, pilot farms across Europe are experimenting with combining crop and livestock production in one farm (mixed farming) and with pairing farming and forestry activities (agroforestry). Poultry grazing in orchards is an example of a mixed-farming approach. The results reveal interesting synergies and promising effects, including improvements in soil health.
'For a long time, forestry and agricultural activities have been considered at odds, as we have pushed for more and more specialised land uses,' Burbi said. 'This has led to loss of soil fertility and a sharp decline in biodiversity, coupled with an increased dependence on external inputs to compensate.'
A combined system can increase the cycling of nutrients needed in the soil for crops to grow. It can also help to regulate air and water quality, prevent land degradation and even provide biomass and food on-site for livestock.
One site in Switzerland, for instance, found that mixed farming helped keep soil quality high, while more specialised farming tended to deplete it.
AGROMIX will use 12 pilot sites and nine experimental ones, spread across three climatic zones (Atlantic, Continental and Mediterranean), to develop recommendations for farmers on combining productivity with greater sustainability and climate resilience.
Although mixed farming has been practiced for a long time, it is only recently that scientists have begun to measure biophysical data on such sites and provide real evidence to support approaches that work.
The project has found that the presence of trees on pasture has measurable benefits to animal health and welfare, especially in extreme heat when they provide a canopy of much-needed shade.
Trees and hedgerows can also offset greenhouse-gas emissions from livestock, increase the carbon sequestration capacity of the land, provide a haven for biodiversity and help prevent flooding.
The project wants to work closely with farmers, taking into account their needs and priorities.
'Knowledge integration can empower key actors, in this case farmers, to embrace the transition to sustainable farming,' Burbi said.
The next step will be designing agriculture systems that are totally energy independent and, as a result, even more sustainable.
Forest focus
The EU-funded MIXED project at Aarhus University in Denmark is also focused on combining mixed farming systems with agroforestry to make agriculture more efficient and resilient.
'It's not only about economic efficiency, but also environmental and climate efficiency,' said Professor Tommy Dalgaard, the project coordinator. 'Agriculture needs to be resilient to change, all kinds of change.'
Working with around 100 farmers across Europe, MIXED has created networks to study the different ways in which mixed farming and agroforestry can be used.
One focus is on the take-aways that can be gleaned from the traditional agroforestry techniques used in the Tagus Valley of Portugal, in an area known as the Montado.
'They have these big cork oaks that are often more than 100 years old with grazing cattle below them,' said Dalgaard. 'In the winter, they can plough the soil and make small fields with cereal so they can harvest a winter crop and then in the dry season the cattle can be there.'
It is possible to have these green, vegetated areas because of the ancient oak trees, which create shade and sustain the water cycle.
The concern is that drought may threaten the oaks, so researchers from the project are trying to work out how best to preserve the system as well as how to adapt it to new areas.
Danish farms in the project have taken a different approach, looking at how farmers can use coppicing to create a carbon sink. Coppicing is a pruning technique that cuts trees to ground level, causing new shoots to grow rapidly from the base to form a bush.
These are then usually harvested every 10-20 years for biomass fuel, meanwhile also giving shelter and shadow to free-range, high-value livestock such as sows with piglets. Cutting the bushes to create mulch also helps to improve soil quality and avoids burning them, according to Dalgaard.
The project's ultimate aim is to build up a European database demonstrating examples of mixed farming and agroforestry, highlighting the benefits and advising on best practices. Essentially, it is about inspiring more farmers to adopt mixed farming and agroforestry methods and supporting them in the process.
'We need real-life examples,' said Dalgaard. 'We now have some concrete examples of farmers, agricultural landscapes and value chains that can report good results from having done something in a different way.'
Research in this article was funded by the EU. This article was originally published in Horizon, the EU Research and Innovation Magazine.
Astana hosts 18th Iran-Kazakhstan Joint Economic Committee meeting
The 18th meeting of Iran-Kazakhstan Joint Economic Committee meeting was held on Thursday in Kazakhstan's capital Astana, at the end of which the two sides signed a comprehensive document to expand cooperation in numerous areas including trade, agriculture, environment, tourism, science, and technology, education and sports.
As IRIB reported, the two countries' Joint Economic Committee meeting was co-chaired by Iranian Agriculture Minister Javad Sadati-Nejad and Prime Minister of Kazakhstan Alikhan Smailov.
Sadati-Nejad and Smailov held talks before the two countries' joint meeting to discuss major areas that should be agreed upon in the event's concluding document.
Speaking to the press after the joint committee meeting, Sadati-Nejad said that according to the signed memorandum of understanding (MOU), 30 percent of the trade between the two countries will be in the field of agricultural products.
According to the agriculture minister, the two countries are also going to establish a commercial-agricultural joint venture in order to develop trade in the Persian Gulf countries, Central Asia, and West Asia.
In this meeting, Amir Yousefi, the vice-chairman of the Agriculture Committee of Iran Chamber of Commerce, Industries, Mines and Agriculture (ICCIMA) also said that Kazakhstan is a good option for extraterritorial cultivation due to the good water conditions and the quality of soil, which should be considered by Iranian investors.
Reaching $3b of annual trade on agenda
Speaking on the sidelines of the meeting, Sadati-Nejad announced that the two countries have put an annual trade of three billion dollars on the agenda, expressing hope that signing the comprehensive MOU would pave the way for achieving this target.
"The presidents of the two countries have aimed to increase the level of trade to three billion dollars; currently this number is around 500 million dollars," the minister said.
Mentioning the developments in the two countries' banking relations, the official said that the expansion of relations in the agriculture sector is of special importance for both sides.
He further noted that a joint committee will be formed in the next month to pursue this goal, saying: "Kazakhstan has requested Iran's engineering services in modern irrigation and desalination areas, and we have expressed our readiness to provide them with the mentioned services."
Iranian trade center to be opened in Almaty
During the meeting of the two countries' expert committees which was held prior to the main event on Wednesday, Amir Abedi, the head of the Iran-Kazakhstan Joint Chamber of Commerce, announced that the business office of Iran-Kazakhstan joint chamber will soon be opened in Almaty.
Pointing to the capacities of Iran and Kazakhstan for the development of economic relations, Abedi considered Kazakhstan's market as a strategic destination for Iranian businessmen.
The 17th Iran-Kazakhstan joint economic committee meeting was held about a year ago in Tehran.
The importance of Iran's membership in the SCO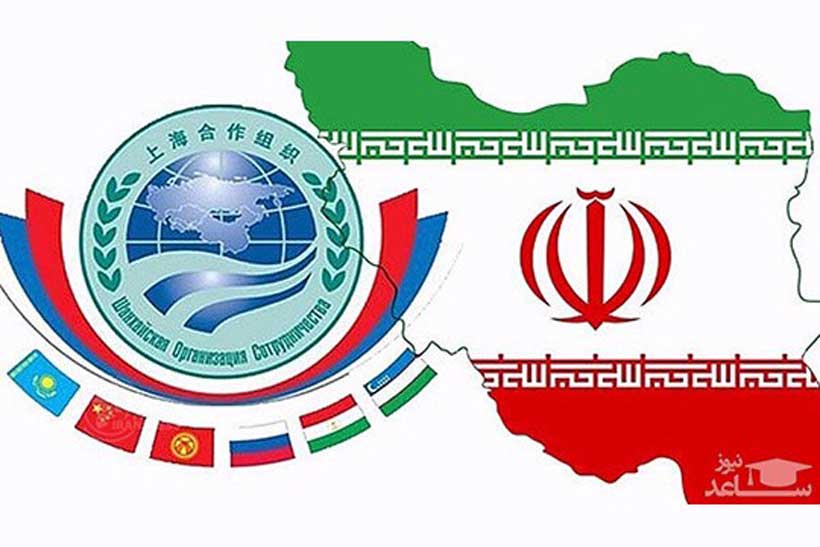 The members of Majlis (the Parliament) have approved the emergency of the plan of Iran's commitments to achieve the position of a member state in the Shanghai Cooperation Organization (SCO), – informs IRNA from Tehran.
The emergency plan was endorsed with 161 votes in favor, two against, and three abstentions.
Ali Adyani, the deputy vice president for parliamentary affairs, said that the plan was proposed by the Ministry of Foreign Affairs, which was endorsed by the cabinet members, and sent to parliament to become law.
According to the official, Iran's membership in the SCO is of great importance in terms of economic, social, and international affairs particularly because the opportunity would help the Islamic Republic get rid of illegal sanctions and enhance economic diplomacy.
Iran has been an observer of the SCO since 2005. Then, President Ebrahim Raisi called for full membership of the Islamic country in the organization in its last summer summit in Tajikistan.
The legislators have accepted to speed up scrutinizing the plan. Earlier, the Iranian parliament had endorsed the plan of accession of the Islamic Republic to the SCO.