25 years on from genocide against the Tutsi
In a message to commemorate the 25-year anniversary of the genocide against the Tutsi, during which Hutu and others who opposed the genocide were also killed, UN chief António Guterres has warned of dangerous trends of rising xenophobia, racism and intolerance in many parts of the world.
April 7 marks the start of the 1994 genocide, which saw over 800,000 Tutsis, moderate Hutu and others who opposed the genocide, systematically killed in less than three months. Mr. Guterres said that the anniversary is an opportunity to honour those who were murdered, and reflect on the suffering and resilience of those who survived.
One of those survivors is Libérée Kayumba. Today, she works for the World Food Programme (WFP) in Rwanda, helping refugees from other countries to meet their basic needs and survive the challenging conditions they face in the camps. But 25 years ago she was in their shoes, one of the many Rwandans forced to flee the genocide, after seeing her parents and brothers killed before her eyes.
Her understanding of what refugees go through has, she says, given her a deeper understanding of their plight, and the memories of the genocide have motivated her to work for the WFP and do what she can to help people in need. Nevertheless, she says that coming back from that has not been easy, either for her or her sisters.
Libérée is an example of the reconciliation that, in his message, Mr. Guterres says all societies are capable of, and urged peoples and countries to work together to build a harmonious future for all. The UN Secretary-General called on all political, religious and civil society leaders to reject hate speech and discrimination, which he described as an affront to our values, and threats to human rights, social stability and peace, and to "work vigorously to address and mitigate the root causes that undermine social cohesion, and create conditions for hatred and intolerance."
The United Nations is commemorating the International Day of Reflection on the 1994 Genocide Against the Tutsi in Rwanda with events around the world, including a memorial ceremony at the Palais des Nations in Geneva, and an event at the General Assembly Hall at UN Headquarters in New York, organized in collaboration with the Permanent Mission of Rwanda to the United Nations, which can be watched live on UN Web TV.
ICJ orders Pakistan to review death penalty for Indian accused of spying
In a ruling delivered on Wednesday, the International Court of Justice (ICJ) ordered Pakistan to review a death sentence handed down in the case of a former Indian Navy officer accused by Pakistan of spying, finding that the country's authorities acted in breach of the Vienna Convention, which lays out rules for diplomatic relations between countries.
Kulbhushan Jadhav, said the Court, had not been informed of his rights by the Pakistani authorities, and that the Indian Government has been deprived of "consular access": the right to communicate with him.
During the hearings, the ICJ had directed Pakistan not to carry out the death sentence until the Court's final ruling. On Wednesday, the Court ordered a "continued stay of execution", as a "indispensable condition for the effective review and reconsideration of the conviction and sentence".
Mr. Jadhav was arrested three years ago by Pakistani authorities, who say that he was in the restive Balochistan province, which is home to a separatist insurgency that Pakistan accuses India of backing. The charges levelled against Mr. Jadhav were of "espionage and sabotage activities against Pakistan".
Although a video was released shortly after Mr. Jadhav's arrest, in which he was shown admitting involvement in spying, India has always questioned the alleged confession, saying that it was extracted under duress. The Indian authorities also deny that Jadhav is a spy and say that he was kidnapped in Iran, which borders the province, which he was visiting on business.
Following Pakistan's pronouncement of the death penalty, in April 2017, India filed a case with the ICJ, calling the trial, which took place in a military court, "farcical", and asked for a stay of execution and consular access to Mr. Jadhav. Pakistan countered that Mr. Jadhav was not given consular access because he is a spy who illegally entered the country in order to create "unrest and instability".
Moratorium call on surveillance technology to end 'free-for-all' abuses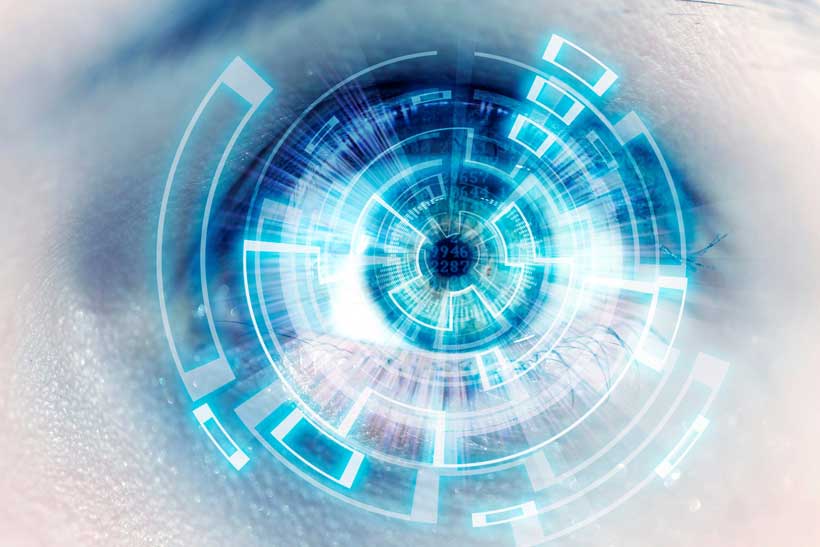 Surveillance technology should be banned immediately until "effective" national or international controls are put in place to lessen its harmful impact, a UN-appointed independent rights expert said on Tuesday.
David Kaye, who's the United Nations Special Rapporteur on freedom of opinion and expression, made the appeal as he prepared to present his latest report to the Human Rights Council in Geneva.
He highlighted that while States were largely responsible, companies appeared to be "operating without constraint" too, in a "free for all" private surveillance industry environment.
"Surveillance tools can interfere with human rights, from the right to privacy and freedom of expression to rights of association and assembly, religious belief, non-discrimination, and public participation," the Special Rapporteur said in statement. "And yet they are not subject to any effective global or national control."
Surveillance linked to detention, torture, extrajudicial killings
According to Mr. Kaye's report, the surveillance of journalists, activists, opposition figures, critics and UN investigators can lead to arbitrary detention.
It has also been linked to torture and possibly to extrajudicial killings, the Special Rapporteur said, citing various ways that States and other actors monitor individuals who exercise their right to freedom of expression.
These include hacking computers, networks and mobile phones, using facial recognition surveillance and other sophisticated surveillance tools to shadow journalists, politicians, UN investigators and human rights advocates.
Among the Special Rapporteur's recommendations is an appeal to States to adopt domestic safeguards to protect individuals from unlawful surveillance, in line with international human rights law.
In particular, Mr. Kaye calls for the development of publicly-owned mechanisms for the approval and oversight of surveillance technology.
In addition, countries should strengthen export controls and provide assurances of legal redress to victims.
"It is imperative that States limit the uses of such technologies to lawful ones only, subjected to the strictest sorts of oversight and authorisation," he said. "And that States condition export of such technologies on the strictest human rights due diligence".
Companies operate in 'free-for-all' snooping environment
Addressing the issue of corporate responsibility, Mr. Kaye insisted that companies should adhere to their human rights responsibilities, as they "appear to be operating without constraint".
To remedy this, firms should disclose data transfers, conduct "rigorous" human rights impact assessments, and avoid transfers to States unable to guarantee compliance with human rights norms, the Special Rapporteur said.
"The private surveillance industry is a free for all," Kaye noted, "an environment in which States and industry are collaborating in the spread of technology that is causing immediate and regular harm to individuals and organisations that are essential to democratic life – journalists, activists, opposition figures, lawyers, and others.
"It is time for governments and companies to recognise their responsibilities and impose rigorous requirements on this industry, with the goal of protecting human rights for all," Mr. Kaye said.
Globalisation: How the EU's trade policy helps to promote human rights
Globalisation and international trade can affect human rights, so the EU's trade policy include tools to protect them. Find out how.
International trade and globalisation have great potential to create jobs in the EU and beyond. Yet, growing global competition can endanger human rights by for example leading to worker exploitation. As human rights are a priority of its foreign policy, the EU uses its trade policy to promote and protect human rights in non-EU countries through preferential trade deals, as well as unilateral trade restrictions.
Preferential trade access
One of the EU's main tools to protect human rights and labour rights in non-EU countries is the Generalised System of Preferences (GPS). This scheme grants 90 developing countries preferential trade access to the EU market. However, this depends on them respecting human rights. Access can be withdrawn when systematic violations occur.
The EU's strategy is to encourage gradual progress through dialogue and monitoring. Sanctions are used only in extreme cases. Suspension of GSP preferences has occurred three times: with Myanmar in 1997, Belarus in 2007 and Sri Lanka in 2010.
While the scheme has led beneficiary countries to make legislative and institutional changes to promote human rights, implementation has been slower in a number of countries.
Trade restrictions
The EU can also impose unilateral trade restrictions or set due diligence obligations for importers to ensure that money from trade with the EU is not being used to fund conflict and human rights violations in these countries.
The EU also has strict rules to prevent the use of European goods and technologies for unethical intentions elsewhere, for example medical substances that could be used in executions..
Imports of items whose production is related to human rights violations are also restricted, including conflict minerals and objects that can be used for torture.
Import ban on conflict minerals
The EU has taken steps to ban the import of conflict related minerals.
In 2002, after recognising the impact international trade in diamonds has on human rights, the EU adopted rules that ban all imports of rough diamonds without a certificate of origin. Similarly, minerals, used in the production of, for example high-tech devices, often stem from countries afflicted by conflict. The revenue gained from minerals exported to the EU often sustained armed revolts.
To prevent the international trade in minerals from funding conflict and human rights violations, MEPs adopted in 2017 rules obliging EU importers of tin, tungsten, tantalum and gold to carry out due diligence checks on their suppliers. The regulation will be fully in force from 2021.
Export ban on torture goods
EU rules ban any trade in goods and services that may contribute to torture or execution.
Since 2004, an export control system is in place, which checks and prohibits goods that may be used to treat people badly. Authorisation is necessary for items that have legitimate purposes but that can also be used for human rights violations, such as medicinal substances.
The rules also include a ban on the marketing and transit of equipment used for cruel, inhumane and degrading treatment that have no other practical use than execution or torture, such as electric chairs or automatic drug injection systems.
Export control for trade in items that can be used to violate human rights
The EU has rules to ensure that products and technologies originally produced for civilian use in Europe cannot be used to violate human rights. Dual-use items are goods, software, or technology that, besides their original purpose, can be abused. Examples of other uses include developing weaponry, committing terrorist attacks, spying on people, or infiltrating computer systems, hacking computers, or intercepting mobile phones.
An update of the rules is being discussed featuring stricter export controls, brokering, transit and transfer of dual-use items and taking into account technological developments. Export controls are facilitated by a common EU list of dual-use items.
EU rules to prevent worker exploitation
In 2017, Parliament adopted a resolution calling for EU rules obliging textile and clothing suppliers to respect workers' rights. It proposed a due diligence obligations system, meaning investigation into the standards of human rights before entering a trade agreement. Non-EU countries would have to comply with EU norms to produce sustainable and ethical textiles. Parliament also wants the EU and member states to promote International Labour Organisation standards on wages and working hours with partner countries in the garment sector.
Child and forced labour
A 2016 Parliament resolution calls for ways to trace evidence of forced and child labour. Measures include labelling child-labour-free products, giving trade preferences to countries that meet certain labour standards and prohibiting the import of products made by child labour.
The implementation of an effective traceability mechanism would steer towards a complete ban on such products. The resolution also calls for the combating of forced and child labour to be included in the trade and sustainable development chapters of EU agreements to promote human rights through international trade.