Uzbekistan Growth to Improve Further to 5.2% in 2019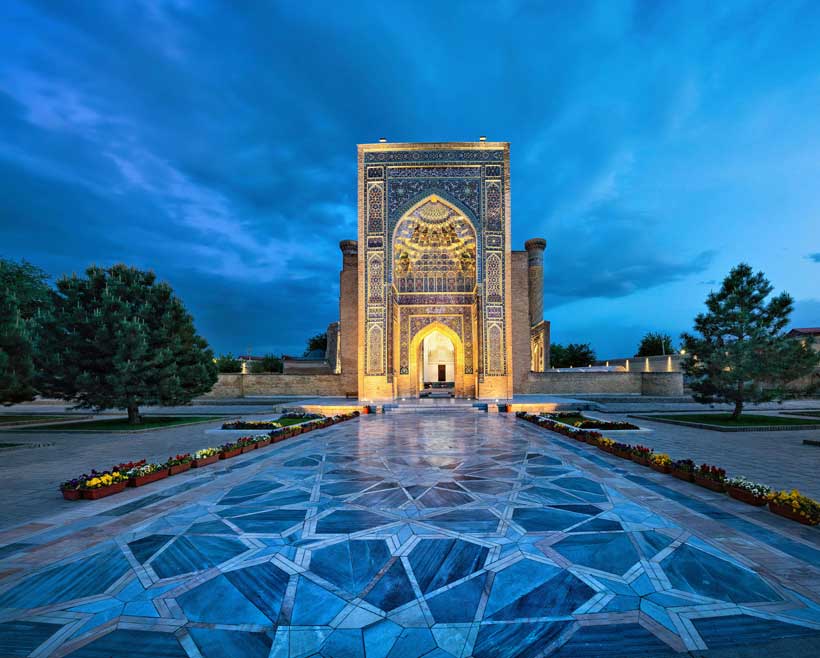 High infrastructure spending, an improved investment climate, increased exports, and expected agriculture pickup are helping Uzbekistan sustain its growth, but the economy remains challenged by persistent credit expansion, accelerated inflation, and a widening current account deficit, according to a new report by the Asian Development Bank (ADB).
In the Asian Development Outlook (ADO) 2019, ADB projects gross domestic product (GDP) growth for Uzbekistan at 5.2% in 2019 and 5.5% in 2020, following 5.1% in 2018. ADO is ADB's flagship annual economic publication.
"The Government of Uzbekistan is on track to meet its goal of transforming to a market-driven economy," said ADB Country Director for Uzbekistan Ms. Cindy Malvicini. "Comprehensive reforms will help the country create an enabling environment for businesses, address inequality, enhance productivity, and attain long-term sustainable growth."
In 2018, investments were the main driver of growth, expanding gross capital formation by 18.1%, compared with 7.1% in 2017. Higher investment in manufacturing, housing, energy, and mining was fueled by a 36.6% surge in foreign investment and lending for fixed capital. Growth in industry, excluding construction doubled to 10.6% in 2018, driven by increases in manufacturing, mining, and quarrying. Construction expanded by 9.9% up from 6.0% in 2017 with gains in housing and production facilities.
The protracted impact of foreign exchange liberalization together with utility price increases, price liberalization for bread, higher wages and pensions, and rapid credit growth accelerated inflation. Average inflation rose from 13.7% in 2017 to 17.9% in 2018, despite exchange rate stability, monetary tightening, and the cancellation of customs duties for basic foodstuffs.
Investments are expected to remain the major growth driver for 2019, reflecting further improvement of the investment climate and government-led investments to modernize manufacturing, mining, power generation, transportation, and housing. Private consumption is expected to benefit from wage growth.
Inflation is projected to decelerate to 16% in 2019 and further to 14% in 2020 as lending growth under state programs slows and customs procedures are further streamlined resulting in increased imports. Inflationary pressure will persist due to a November 2018 rise in energy prices, further hike in electric power and natural gas prices in June 2019, consequent adjustments to pensions and wages, and upwards revisions to customs duties on imports.
The current account deficit is expected to remain high at 7.0% of GDP in 2019 and narrow slightly to 6.5% in 2020. The exports of goods are forecast to grow by 10% in 2019 and 12% in 2020, reflecting an increase in gold prices, stable demand for natural gas from the People's Republic of China, expanded agricultural exports to the Russian Federation and neighbors, and further processing of cotton into textiles. Imports of goods are projected to rise by 25% in 2019 and 20% in 2020 as demand generated by infrastructure projects and the continued modernization of industry boosts imports for these sectors. External borrowing for state-led development programs is projected to push external debt to the equivalent of 35% of GDP in 2019 and 2020.
The report suggests prioritizing reforms in irrigation, which faces challenges stemming from land degradation and water shortages. The government is recommended to develop a long-term sector strategy, incorporating climate change adaptation and mitigation, farmers' access to extension services and finance, and secure land tenure. In addition, Uzbekistan should promote water resources management and climate proofing across borders.
Since joining ADB in 1995, Uzbekistan has committed 70 loans totaling $7.4 billion, including two private sector loans totaling $225 million. ADB also provided $6 million in equity investment, $218 million in guarantees, and $87.3 million in technical assistance grants. In 2018, ADB committed five loans totaling $1.1 billion to improve power generation efficiency, primary health care services, access to finance for horticulture farmers and businesses, access to drinking water in the western part of Uzbekistan, and economic management in the country.
SMEs are driving job growth, but need higher investment in skills, innovation and tech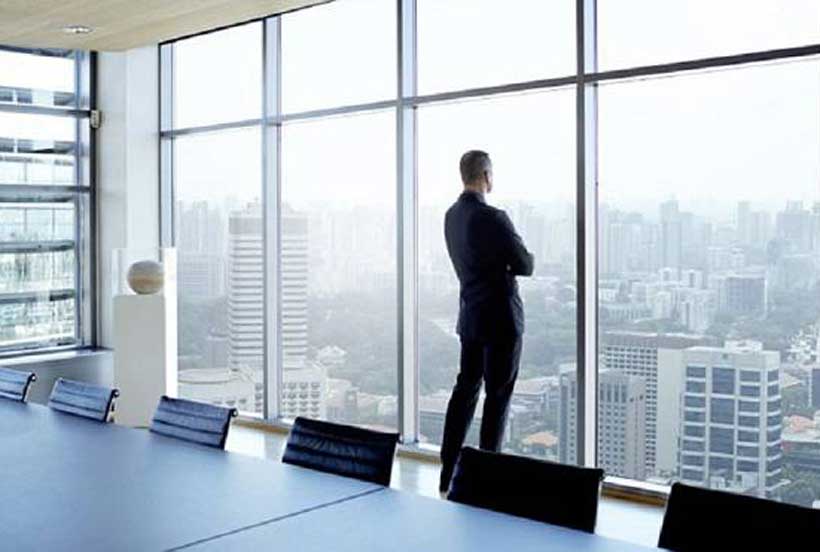 Small and medium-sized enterprises (SMEs) have been a significant driver of employment growth in recent years, mainly through the creation of new firms, including in high-growth sectors such as information and communication technologies (ICT). But the new OECD SME and Entrepreneurship Outlook highlights that most SME job creation has been in sectors with below average productivity levels, with SMEs typically paying employees around 20 percent less than large firms.
While SMEs are more engaged in new organisational or marketing practices than large firms, and sometimes more innovative in developing new products and processes, many continue to struggle disproportionately to navigate the increasing complexity in technologies and markets.
"We need a fundamental rethinking of SME and entrepreneurship policies to improve business conditions and access to resources. This will enable workers to have higher wages and greater productivity, as smaller employers harness major trends like digitalisation," said OECD Secretary-General Angel Gurría, launching the report at the annual OECD Forum. "We need a renewed policy and measurement agenda to understand how countries, regions and cities can capitalise on their many diverse small businesses as drivers for inclusive and sustainable growth."
Bringing together unique data and evidence on SME performance and policies, this first edition of the OECD SME and Entrepreneurship Outlook offers policymakers new benchmarking tools and insights on good practices to help frame national SME and entrepreneurship policies. The report illustrates that SMEs are more dependent on the business ecosystem and the policy environment than large companies, and identifies a number of key challenges:
While the wage gap is smaller for exporting SMEs, trade barriers are disproportionately large, and recent trade tensions may further hamper their ability to benefit from globalisation.
SMEs struggle to combine different types of innovation, and continue to face size-related barriers in accessing strategic resources, such as skills, finance and knowledge. A quarter of SMEs in the EU reported a lack of skilled staff or experienced managers as their most important problem and, in most OECD countries, less than one-quarter of small firms provided ICT training in 2018.
The digital transformation provides scope for productivity growth but large adoption gaps exist compared to larger firms, with half as many small firms in the OECD investing in cloud computing services in 2016, for example.
Governments have been proactive in their efforts to improve framework conditions and address size-related barriers for SMEs. The 36 country profiles in the OECD SME and Entrepreneurship Outlook show that, in the OECD area, governments are focused on accelerating innovation diffusion to SMEs; ensuring SMEs keep pace with the digital transformation; engaging SMEs in upskilling; scaling-up innovation networks and MNE-SME linkages; and levelling the playing field in product markets, public procurement and 'lead' innovative markets. Small businesses are also benefiting from the strengthening of e-government services and from reforms undertaken in OECD countries aiming to lower administrative and tax burdens and enforce smart regulation.
Despite these efforts, the complexity of regulatory procedures remains a major obstacle for SMEs and entrepreneurs. Furthermore, the pace of structural reform has slowed in recent years and progress remains uneven in areas that are key for business creation and SME investment, such as insolvency regimes, civil justice and enforcement of competition laws.
The report argues for more efficient governance and more coherent arrangements across national and subnational levels, regions and cities. It also calls for fostering international peer learning and enhanced monitoring and evaluation capacity.
Urgent action needed to address growing opioid crisis
Governments should treat the opioid epidemic as a public health crisis and improve treatment, care and support for people misusing opioids. Overdose deaths continue to rise, fuelled by an increase in prescription and over-prescription of opioids for pain management and the illicit drugs trade, according to a new OECD report.
Addressing Problematic Opioid Use in OECD Countries examines how, over the past few years, the crisis has devastated families and communities, especially in North America. It documents that deaths are also rising sharply in Sweden, Norway, Ireland, and England and Wales.
Between 2011 and 2016, in the 25 OECD countries with available data, opioid-related deaths increased by more than 20%. In Canada, for example, there were more than ten thousand opioid-related deaths between January 2016 and September 2018, with rates increasing from 8.4 per 100,000 people to 11.8 over this period. Opioid abuse has also put a growing burden on health services through hospitalisation and emergency room visits.
"The opioid epidemic has hit the most vulnerable hardest," said Gabriela Ramos, OECD Chief of Staff and G20 Sherpa, launching the report in Paris. "Governments need to take decisive action to stop the tragic loss of life and address the terrible social, emotional and economic costs of addiction with better treatment and health policy solutions. But the most effective policy remains prevention."
The majority of those who die in Europe are men, accounting for 3 out of 4 deaths. However, in the United States, opioid use has been rising among pregnant women, particularly among those on low incomes. Having a mental health disorder was also associated with a two-fold greater use of prescription opioids in the US.
Prisoners too are vulnerable. The prevalence rate of opioid use disorders in Europe was less than 1% among the general public but averaged 30% in the prison population. Social and economic conditions, such as unemployment and housing, have also contributed to the epidemic.
An increase in prescription and over-prescription of opioids for pain management is among the factors driving the crisis. Governments should review industry regulations to ensure they protect people from harm as, since the late 1990s, manufacturers have consistently downplayed the problematic effect of opioids.
Doctors should improve their prescribing practices, for instance through evidence-based clinical guidelines and increased surveillance of opioid prescriptions. Governments can also regulate marketing and financial relationships with opioid manufacturers. Coverage for long-term medication-assisted therapy, such as methadone and buprenorphine, should be expanded, in coordination with harm minimisation specialised services for infectious diseases management, such as HIV and hepatitis.
Strengthening the integration of health and social services, such as unemployment and housing support, and criminal justice systems would help improve treatment for people with Opioid Use Disorder.
Italy should boost spending and strengthen cooperation and integration of employment services
Italy should boost spending and cooperation at national and regional levels as part of broader efforts to help more people into work and reduce the country's high unemployment rate, according to a new OECD report.
Strengthening Active Labour Market Policies in Italy says that the country faces greater labour market challenges than most other OECD countries. The employment rate and labour productivity are low, youth unemployment is still around 30% and the gender employment gap and long-term unemployment are decreasing only slowly.
Regional disparities are high and persistent compared to most other OECD countries. Spending on active labour market policies (0.51% of GDP) is close to the OECD average but well below the average of EU countries and levels in countries with similar unemployment rates. Moreover, active labour market policies are not well targeted to the most effective programmes and people in need, relying heavily on employment incentives. Only 2% of the budget is devoted to services that have internationally proved to be more cost-effective, such as job mediation, job placement and related services.
Public employment services play only a modest role as job brokers. Only about half of unemployed persons in Italy are registered with the public employment service (centri per l'impiego) and only half of them use these services to look for work. Access to and quality of employment services vary greatly across the country.
"To improve the performance of employment services, there is a need for further funding, boosting the local offices' staff and their skills and modernising the IT infrastructure," said Stefano Scarpetta, OECD Director for Employment, Labour and Social Affairs, launching the report in Rome. "The ongoing reform started by the Jobs Act and the recent additional financial allocations to the system of public employment services have the potential to improve the performance of employment services in Italy."
However, for the real gains to the labour market to emerge, cooperation and co-ordination should be simultaneously introduced in the system. Within the decentralised governance system, national and regional authorities need to agree on a binding framework for accountability, enabling to measure performance of employment offices according to a set of indicators and their regionally-adjusted target levels.
The funding of local offices from the state budget should be somewhat contingent not only on the number of clients to serve but also on improvements in performance indicators, thus providing incentives to improve the quality and effectiveness of services provided.
The recent introduction of the citizen income (Reddito di cittadinanza) adds further responsibilities to the system of employment services as the new benefit recipients should receive support with job-search and should be provided the necessary active measures to succeed in that. As such, improvements in the investment and performance of the system of employment services become today more critical than ever.