Removing deadly mines means 'new horizons and hope', clears a path to SDGs
The path towards achieving the 2030 Agenda for Sustainable Development must be "clear of landmines, explosive remnants of war and improvised explosive devices (IEDs)", the United Nations Secretary-General said on Thursday, International Mine Awareness Day.
"All people have the right to live in security, and not fear their next step", António Guterres spelled out in his message, lauding mine action, which "clears paths and creates safe ground on which homes can be built or rebuilt" and "changes mindsets so that people know how to protect themselves".
Moreover, the UN chief described it as "giving people and communities new horizons and hope".
For more than 20 years, the United Nations has helped States free themselves from the threat of mines, explosive remnants of war and improvised explosive devices.
This year, the Organization has launched "Safe Ground", a new strategy and campaign to "ensure that no one, no State, and no war zone is left behind".
The campaign links mine action, sport and the Sustainable Development Goals (SDGs) by showing how clearing minefields, brings communities together and raises awareness about mine victims, and survivors of armed conflict.
"With this global campaign, our aim is to turn minefields into playing fields, and to raise resources for victims and survivors of armed conflict", Mr. Guterres asserted.
The Secretary-General called on all States to "provide political and financial support for mine action" and urged all that have not yet acceded to the Anti-Personnel Mine Ban Convention, the Convention on Certain Conventional Weapons and associated Protocols, and the Convention on Cluster Munitions, to "do so without delay".
"For prevention, protection, and lasting peace, universalization of these treaties is essential and strict compliance with International Humanitarian Law is a must", he stated.
He paid tribute to the UN Mine Action Service (UNMAS) and to the "women and men who show extraordinary bravery in advancing this vital work, literally step-by-step".
"On this International Day for Mine Awareness, let us reaffirm our commitment to eradicating the horrendous damage caused by landmines and assisting those who have been harmed by their use", concluded the Secretary-General.
In the field
Painfully aware of the mine risks in Syria, the UN office there said in a statement that "providing explosive hazard risk education, clearance, and victim assistance is one of the main humanitarian priorities in the country".
They do this through awareness raising, survey and clearance, and by addressing the needs of survivors and those affected.
The Senior UNMAS Programme Manager in South Sudan, another key nation for their work, said this week that demining "is doable" in that country.
"We are into the endgame now, and we need support to see this one through", Richard Boulter elaborated. "It is a three to five-year problem, and then this goes away."
He continued, saying that "if the powers that be don't want to see a particular area cleared of dangers, there are still other places where we can go to work…when peace comes to town – when sanity comes to town – we can go back and do our job there."
Seeing is believing
In marking the Day, "Safe Ground" events have been held around the world, such as a football tournament in Gaza and road races in Iraq, Lebanon and Colombia.
In New York, a hands-on workshop allowed ordinary people to participate in mock-demining activities.
One of the "guys in the bomb suits", UNMAS Threat Mitigation Advisor Will Meurer. walked UN News through a de-mining demonstration, explaining that "mine awareness is a very large component in improvised explosive devices (IEDs), which so many people now have to deal with".
He exhibited IEDs that, once used by "the good guys", have been repurposed with explosives and attached to drones for targeting; others that are "victim operated", which buried in the ground, are set off when stepped on or driven over; and those on a timer or detonated on command, suicide vests fell into this category.
Mr. Meurer underscored that IEDs are increasingly impacting the UN across all its mission areas – from humanitarian responses to development.
Avoid starvation: 'Immediate priority' for 3.5 million Afghans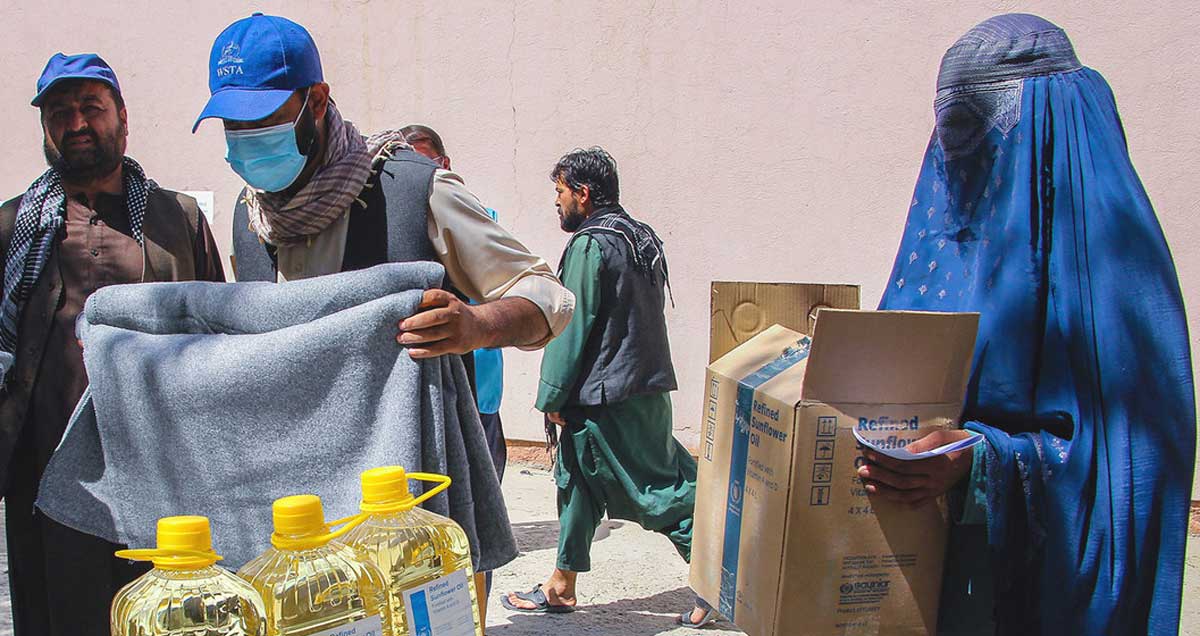 Amidst "truly unprecedented levels" of hunger in Afghanistan, the UN refugee agency (UNHCR) said on Friday that as winter arrives, avoiding widespread starvation "is an immediate priority". 
Launching a global fundraising winter campaign to help forcibly displaced families in Afghanistan and elsewhere to cope with the most life-threatening months of the year, UNHCR Spokesperson Babar Baloch described it as "a crisis of hunger and starvation".
"People don't have enough to eat, and it's very visible".
Displaced lack proper shelter
Following his recent return from Kabul, Mr. Baloch said in Geneva that a lack of insulated shelters, warm clothes, insufficient food, fuel for heating, and medical supplies are just some of the deprivations confronting people who have been forcibly displaced.
With temperatures "expected to drop to -25C, many displaced families lack proper shelter – a primary requirement if they are to survive the bitter cold", he warned.
3.5 million in need
UNHCR is appealing for increased support for 3.5 million people displaced by conflict inside Afghanistan, including 700,000 from 2021 alone.
According to Mr. Baloch, nearly 23 million people, or 55 per cent of the population, are facing extreme levels of hunger – nearly nine million of whom are at risk of famine.
This year, UNHCR has assisted some 700,000 displaced people across the country, the majority since mid-August.
The UN agency is helping nearly 60,000 people every week.
"But as we reach thousands of people, we find thousands more people who are in need of humanitarian assistance", Mr. Baloch explained, before appealing for "further resources for the most vulnerable".
He identified "single mothers with no shelter or food for their children", displaced older persons left to care for orphaned grandchildren, and people taking care of loved ones with special needs. 
Appeal for more support over winter
The UNHCR spokesperson noted that the agency's teams have delivered relief supplies via road through Afghanistan's neighbouring countries and humanitarian flights.
Five more flights carrying winter supplies are scheduled for next week, Mr. Baloch said, reiterating that support to cope with the extreme conditions will continue until February, including core relief items, such as thermal blankets and warm winter clothing.
Shelters are also being repaired and reinforced, and vulnerable families are receiving cash assistance.
Mr. Baloch thanked Government and private donors for their support to UNHCR efforts to aid and protect vulnerable families during the winter months.
However, he added that a further $374.9 million was urgently needed to bolster UNHCR's response to Afghanistan next year, particularly, over winter.
Women and girls at high risk of being pushed into modern slavery
Women and children are at high risk of being pushed into contemporary forms of slavery, UN-appointed independent rights experts said on Wednesday.  
In an alert to coincide with the International Day for the Abolition of Slavery on 2 December, they warned that global challenges such as COVID-19, climate change and armed conflict have amplified existing vulnerabilities. 
According to figures released by UNICEF and ILO in June, almost 80 million children aged 5 to 17, are subjected to hazardous work which is classified as a contemporary form of slavery.
Now, according to the experts, these children may be working longer hours or under worsening conditions as a result of the economic recession and school closures caused by the pandemic.  
Many others may have been forced into the worst forms of child labour, owing to job and income losses among their families.  This includes the forced recruitment of youngsters into armed and criminal groups.
Women and girls
According to unofficial estimates cited by the experts, one in every 130 women and girls is subjected to contemporary forms of slavery such as child and forced marriage, domestic servitude, forced labour and debt bondage.
"High levels of exploitation also prevail in global supply chains, which often rely on and reinforce labour exploitation and deepen gender inequality", the experts said.
They argue that "gender inequalities lie at the heart of contemporary forms of slavery", but note that these practices are also fuelled by intersecting forms of discrimination, such as race, social and economic status, age, disability, sexual orientation, and migration status, among others. 
The experts urge Member States to establish safe migration pathways, along with easier access to decent work and more cooperation with the business sector, civil society organisations and trade unions.  
For them, "accountability of perpetrators must be strengthened as a matter of priority, as currently impunity prevails in far too many instances."
"Slavery in all its forms needs to end for everyone, including women and children in contexts of armed conflict. Slavery is a disgrace to humanity which in the 21st century cannot be tolerated", they conclude.
This year marks the 30th anniversary of the UN Voluntary Trust Fund on Contemporary Forms of Slavery. This year alone, 18,000 victims received vital assistance from organizations supported by the Fund.
To mark the International Day for the Abolition of Slavery, the experts appeal to all Member States to increase their contribution to the Fund, or to make one for the first time.
The Special Rapporteurs are part of what is known as the Special Procedures of the Human Rights Council. They work on a voluntary basis; they are not UN staff and do not receive a salary for their work. They are independent from any government or organization and serve in their individual capacity. 
Workers with HIV-AIDS continue to face stigma, discrimination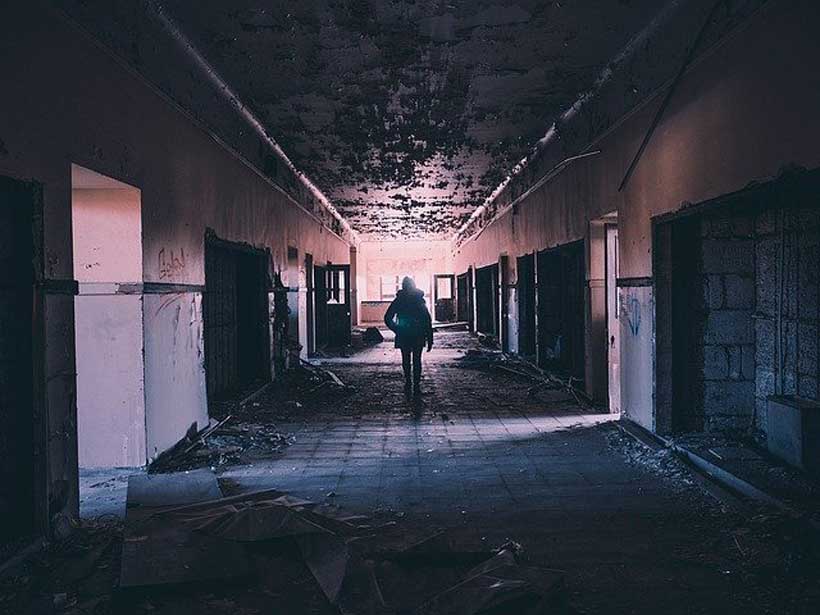 "Myths and misconceptions" about HIV and AIDS continue to fuel stigma and discrimination in the workplace, the International Labour Organization (ILO) said on Tuesday.
Despite some improvement in people's tolerance to the disease in the more than 40 years since the AIDS epidemic began, a survey of 55,000 people in 50 countries found that only one in two people knew that HIV cannot be transmitted by sharing a bathroom.
"It is shocking that, 40 years into the HIV and AIDS epidemic, myths and misconceptions are still so widespread," said Chidi King, head of ILO's Gender, Equality, Diversity and Inclusion Branch.
Wake-up call
"A lack of basic facts about how HIV is transmitted is fuelling stigma and discrimination. This survey is a wake-up call to reinvigorate HIV prevention and education programmes; the world of work has a key role to play."
Stigma and discrimination in the workplace marginalize people, pushing those with HIV into poverty, Ms. King maintained.
Working with opinion poll company Gallup, the ILO Global HIV Discrimination in the World of Work Survey reveals that discriminatory attitudes are fuelled by a lack of knowledge about HIV transmission.
At the end of 2020, approximately 38 million people globally were living with HIV, with 1.5 million newly infected that year, and approximately 680,000 people dying from AIDS- related illnesses, according to the survey. Despite progress made on combating stigma, the coronavirus pandemic has exacerbated the situation.
Care burdens
"The COVID-19 pandemic has certainly pushed back some of the efforts, some of the progress that had been made towards eradicating HIV, and there is an even more urgent need now to double those efforts," Ms. King said.
"In terms of the impact on people affected by HIV, not only people living with HIV but people who may be looking after somebody with HIV…care burdens have increased during the pandemic due to the non-availability of certain services, therefore seeing a disproportionate impact in relation to women in particular, and in some instances, girls as well."
Asia and Pacific in spotlight
The survey noted that the lowest tolerance for working directly with people with HIV was found in Asia and the Pacific, followed by the Middle East and North Africa.
The regions with the most positive attitudes were Eastern and Southern Africa, where almost 90 per cent of respondents said they would be comfortable working directly with people with HIV.
Higher educational levels were also associated with positive attitudes towards working with those living with HIV.
The report also offered a number of recommendations, including implementation of HIV programmes to increase awareness of modes of transmission and to improving the legal and policy environment around HIV to protect rights of workers.
"The workplace has a key role in this education," Ms. King told journalists in Geneva. "Workers and employers certainly have a role to play. Social dialogue is a key mechanism through which they can craft policies and materials and products in order to raise awareness, ensuring that recruitment policies do not discriminate against people with HIV/AIDS. Governments also have a role to play in terms of broader engagement."
Confronting inequalities and ending discrimination is critical to ending AIDS, the report said, particularly during the ongoing COVID pandemic.