Millions of Bangladeshi children at risk from climate crisis
More than 19 million children in Bangladesh are at risk from devastating floods, cyclones and other environmental disasters linked to climate change, the UN Children's Fund (UNICEF) warned on Friday in a new report
According to the study – Gathering Storm: Climate change clouds the future of children in Bangladesh – the country's flat topography, dense population and weak infrastructure make it "uniquely vulnerable to the powerful and unpredictable forces that climate change is compounding".
The threat is felt from the flood and drought-prone lowlands in the country's north, to its storm-ravaged coastline along the Bay of Bengal, it explains.
Today, around 12 million of the 19.4 million children most affected by climate change live in and around the powerful river systems which flow through Bangladesh and regularly burst their banks.
"The danger that is represented by flooding is extreme and it is almost on an annual basis," Mr. Ingram said. "The last major floods to hit Bangladesh were in 2017 when something like eight million people were affected by a series of flooding events that took place."
The major flooding of the Brahmaputra River described by Mr. Ingram inundated at least 480 community health clinics and damaged some 50,000 wells, which are essential for meeting communities' safe water needs.
"This had an enormous effect not just in terms of displacing families and pushing them out of their homes," Mr. Ingram said, in addition to the "destruction that it caused to health facilities and to basic services like water and sanitation".
In addition to at-risk communities living close to rivers, another 4.5 million children who live in coastal areas are regularly struck by powerful cyclones.
This includes almost half a million Rohingya refugee children who began fleeing neighbouring Myanmar in August 2017, and who now live in bamboo and plastic shelters, UNICEF's report explains, noting that a further three million children live further inland, where farming communities suffer increasing periods of drought.
Rising sea levels and unchecked salt water intrusion are also a serious threat to pregnant women, according to the UNICEF report, which underlines the link between high salinity in drinking water and an increased risk of grave medical conditions including preeclampsia and hypertension, identified among mothers-to-be at the coast.
One of the consequences of the country's long struggle with the elements is a spike in the number of families leaving rural areas and heading for major cities such as Dhaka and Chittagong, where children's rights are frequently violated.
"There are already something like six million climate refugees in Bangladeshi cities and that number is growing fast," Mr. Ingram said.
He described "brutal surroundings" where children "are forced to essentially fend for themselves, while many children are "pushed into very hazardous forms of child labour. Many girls who end up being pushed into taking early marriages because their families can no longer look after them. And there are other girls that also end up in what is clearly a flourishing and expanding sex trade in the cities."
Highlighting the resilience of Bangladesh's poorest communities who are those most at risk from the "deepening" climate threat, the UNICEF official noted that more than 1,500 youth activists in the south of the country are increasingly involved in raising awareness about the climate crisis.
Working in coastal and climate-vulnerable regions across the country, members of YouthNet spread messages on disaster preparedness, water and sanitation, menstrual hygiene, gender-based violence and child marriage.
"We wonder how on earth they can survive, and yet there is the sense also that society is pulling together," Mr. Ingram said. "They have really learned a lot over the term of their last climate change strategy which the Government instituted in 2009, and which is now being renewed."
The growth we want is sustainable: Harnessing innovation for a circular economy for all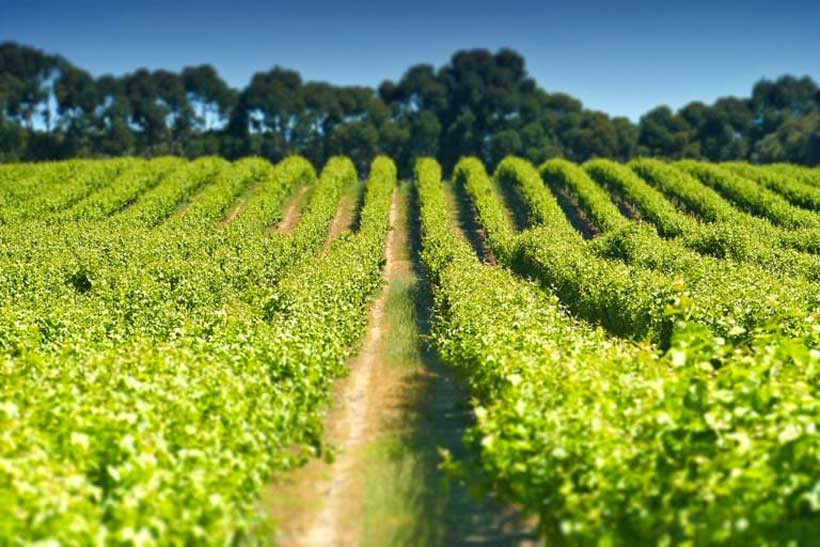 With rapidly growing competition for resources and increasing waste and pollution, the need to move towards an inclusive circular economic system is growing. A circular economy has the incentives and means to use existing resources in an efficient and sustainable fashion – relying on renewable energy sources, extracting more value from waste products, minimizing food waste, and increasing the quality of life for all segments of society.
Perhaps most importantly, this transition poses tremendous opportunities. While, coupled with rapid technological change and increasing globalization, some existing jobs, economic sectors, and production processes will become obsolete, it will also nurture fertile ground for new and green jobs and new economic sectors. This is already happening: the rapidly growing sharing economy is one example of how we can not only use resources more efficiently, but also make them increasingly affordable.
But we are only getting started and have a long road ahead of us. The Circularity Gap Report presented at the 2019 World Economic Forum Annual Meeting in Davos estimates that only 9% of the global economy is circular today. That is not enough. We clearly have to move faster. The problem is that we cannot know in advance what will work and what will not. Instead, we have to try out different solutions and scale up what works. In other words, we need innovation. But innovation does not only mean scientific research and shiny new technologies: the ways we use them, the ways we set the rules of the game, and the ways we create the right incentives matter much more.
This was the central message that emerged from the discussion "The Growth we Want is Sustainable: Harnessing innovation for a circular economy for all", organized by UNECE and UN Environment on 9 July as a side-event for the 2019 High-Level Political Forum. Speakers from governments, businesses, and civil society shared ideas and experiences from different parts of the UNECE region and beyond.
"The circular economy is a compulsory choice for a sustainable world" said UNECE Executive Secretary Olga Algayerova. Emphasizing the need for innovative solutions to re-shape linear economies, she highlighted the importance of exploring new channels to move forward: "We are in the midst of a fourth industrial revolution, which is changing the societies and economies in ways we have never imagined before. Therefore, what we need is to enable experimentation – with technologies, policies, governance arrangements, and business ides".
UN Environment Goodwill Ambassador and solar aviation pioneer Bertrand Piccard warned that today's model of quantitative growth is leading us to environmental chaos, climate change and depletion of natural resources. "Qualitative growth means that we can create jobs and make profit by replacing the old, outdated, inefficient and polluted infrastructures by new modern and efficient ones, ones that can protect the environment. This is the market of the century", he urged, arguing that "this is the way to speak the language of the people we want to convince".
Central to the resulting multi-stakeholder dialogue is innovation – the driving force of the transition towards inclusive and circular economic growth. Stakeholders, including representatives of UNECE member States Sweden, Germany, Georgia and Finland, as well the World Business Council for Sustainable Development (WBCSD), discussed challenges, opportunities and best practices of transforming the existing system of production and consumption patterns from a life-cycle perspective.
This mechanism involves applying frontier technologies, such as IT and artificial intelligence, business models that re-shape product life-cycles, and sharing platforms in different sectors which make way for more sustainable consumption. The high cost of experimentation calls for knowledge-based solutions to identify the right partnerships and sources of finance that will enable and promote innovative high-growth entrepreneurship within SMEs towards a new service-based economy. R&D partnerships with academia in less advanced economies will ensure the necessary digital transfer, while developing targeted skills and supporting life-long learning for the jobs of the future, and distributional aspects through bold social protection, will ensure that no-one is left behind.
Stakeholders further expressed their wish to continue the dialogue on inclusive circular economic growth and long-term sustainability, and to look into supporting policies, norms and standards, developed through multilateralism and partnership at the regional and global level, to reach the ambitious Sustainable Development Goals of the 2030 Agenda.
UNECE fosters cross-sectoral linkages to further accelerate these processes, bringing countries, civil society, and the private sector together towards the common goal of a systemic transition to more sustainable production and consumption practices. To this end, UNECE is pooling its multisectoral expertise through an integrated "nexus" approach to 2030 Agenda delivery. Examples of initiatives to support countries' shift to the circular economy include a resource management framework that helps make use of valuable resources from mining and landfill, policy recommendations on recycling, the development of a blockchain-supported application to enable a circular approach along garment and footwear sector value chains, and an innovative and unique IT- supported food loss management system to repurpose and bring back into the supply chain food that would otherwise be lost.
UN Environment and NASA reach agreement on new global learning initiative
The National Aeronautics and Space Administration (NASA) and the United Nations Environmental Programme have agreed to work together on the promotion and implementation of Global Learning and Observations to Benefit the Environment (GLOBE) and UN Environment's activities.
The GLOBE Programme is an international science and education programme that provides students and the public worldwide with the opportunity to participate in data collection and the scientific process, and contribute meaningfully to our understanding of the Earth system and global environment.
Through this partnership, GLOBE and UN Environment will cooperate on environmental education and training, citizen science, and the collection and distribution of environmental data.
GLOBE and UN Environment will also work together to increase awareness, and promote the use, of GLOBE data by the international science community by leveraging the UN Environment's Global Resource Information Database Centres and publications, with the goal of encouraging participation of environmental researchers in GLOBE.
They will also share education and training resources for distribution to their networks and promote closer collaboration of UN Environment Regional Offices with GLOBE countries. UN Environment, NASA, and GLOBE are excited about the opportunities this partnership will bring to the environmental community.
"The NASA Globe and UNEP partnership strengthens the sharing and interoperability of geospatial data, promoting the availability of rich information for learning and observations towards a better environment," says Alexandre Caldas, UN Environment's Chief of the Country Outreach, Technology and Innovation Branch in the Science Division.
"NASA is pleased to partner with UNEP to enhance environmental education and training and to open up new prospects for the collection and use of environmental data," says Allison K. Leidner, the NASA GLOBE Program Manager.
"The opportunity to collaborate with a worldwide environmental organization is especially exciting at the cusp of the GLOBE Program's 25th anniversary on Earth Day 2020," she adds.
"It has a direct impact on youth and new generations, fundamental for data strategies and our common future. This leverages UNEP initiatives in terms of harnessing the power of big data on the environment for sustainable development, peace and security and humanitarian action."
World Economic Forum to Launch Tropical Forest Alliance in China
The World Economic Forum today announced that it will launch a branch of the Tropical Forest Alliance in China. The Alliance is an initiative led by the Forum that aims to remove deforestation from commodity supply chains
At its Annual Meeting of the New Champions, the Forum also kicked off its latest collaboration with China's Ministry of Ecology and the Environment (MEE) in support of the 2020 Biodiversity Conference of Parties (COP) in Kunming, China, with a high-level gathering of governments and businesses to start lifting the ambition for the COP and driving business and broader societal action. The event is part of a wide-ranging memorandum of understanding that was signed at the Forum's Annual Meeting 2017 in Davos between the Forum and the China Council for International Cooperation on Environment and Development, a high-level advisory body to the Chinese government administered by the MEE.
"The Tropical Forest Alliance is a neutral global public-private platform that brings together more than 150 consumer goods companies, governments, civil society organizations, indigenous peoples, and other environmental actors who seek to reduce tropical deforestation linked to commodity supply chains. China could potentially reduce its environmental footprint of commodity sourcing by 55% versus a BAU scenario in 2025.
"We are thrilled to support Chinese companies and the government to strengthen President Xi Jinping's vision of ecological civilization within global soft-commodity supply chains," said Justin Adams, Executive Director of the Tropical Forest Alliance.
The Annual Meeting of the New Champions saw progress in a number of other areas related to global public goods. With biodiversity loss now occurring at mass-extinction rates – the population of vertebrate species declined by an estimated 58% between 1970 and 2012 – a diverse group of influential international organizations including the World Economic Forum has announced a global coalition to elevate the business call for comprehensive action to reverse nature loss and restore the planet's vital natural systems. Business for Nature was launched today at the Annual Meeting of the New Champions.
The Forum will continue to support Chinese companies and the government in the run-up to the COP after finalizing a work plan with the MEE. The aim is to raise ambition levels for the COP across business and society. Starting with a gathering of high-level leaders this week at the Annual Meeting of the New Champions, activities will ramp up ahead of the event with the formation of an alliance of supporting businesses, as well as the publication by the Forum and partners of a landmark report on The
New Nature Economy. This report will identify a commercial imperative – to complement the environmental and societal need – to conserve our natural world.
In separate moves, the Annual Meeting of the New Champions saw the first advisory meeting to provide strategic direction to the 28 financial institutions that have signed up to a set of Green Investment Principles. The principles, drafted by a coalition including the Forum, the Green Finance Committee of China, the Society for Finance and Banking and the Green Finance Initiative of the City of London, aim to serve as a voluntary standard for investment into the Belt and Road Initiative.
To further support the sustainability measures of the Belt and Road Initiative, the Forum also joined theGreen Belt and Road Coalition. The move will the see the Forum working with MEE on a number of thematic partnerships: Environmental Information Sharing and Big Data; Biodiversity and Ecosystem Management; Green Finance and Investment; and Green Technology Innovation.