Illiteracy is more Perilous than Terrorism for the Government of Afghanistan
I am living in a society of which educational infrastructures have been repeatedly damaged during four decades of conflicts and civil wars; likewise, whose people need education more than anything else. In 2002, an estimated one million children, mostly boys, attended school, while women and girls were almost completely excluded from educational opportunities. Since then, the Afghan government, USAID, and international donors have worked together to rebuild Afghanistan's education sectors. But it seems that despite the infusion of billions of USD by foreign countries into Afghanistan since 2001, still, Afghanistan is suffering from high poverty, widespread instability, and mainly high scale of illiteracy.
According to Afghanistan's Ministry of Education, currently,there are 17,500 active schools across the country. Of the 17,500 schools, 1,075 of them are closed due to severe violence and insecurity. There are more than 6 million children enrolled at schools in 34 provinces of Afghanistan.Around3.5 million children, according to UNICEF statistics, are not going to school – and 75 percent of them are girls. When it comes to illiteracy, the percentage is significantly high – 64 percent of people who are over the age of 15 are illiterate. It is argued that more than 400,000 children in Afghanistan annually– over 1,100 students per day are expected to abandon school due to growing instability.
Apart from widespread war conflicts in Afghanistan that led to closing schools and forcing families to avoid their children from going to schools, rampant and rooted administrative corruption in educational sectors is widening the gap between people and educational institutions. In June 2015, Afghanistan's Independent Joint Anti-Corruption Monitoring and Evaluation Committee reported that education was significantly undermined by bribery and nepotism.
As per 2015 SIGAR report, there were 75,000 ghost teachers and 3,500 ghost schools in Afghanistan when Farooq Wardak was the minister of education. In the meantime, it is argued that despite roughly $1 billion that the U.S. has spent on the Afghan education system, concerns rise over unqualified teachers, inadequate general education curriculum, students' lack of access to textbooks, and unbalanced educational services. All the above challenges cause that more students are leaving schools incomplete, parents are losing their hopes from the educational sectors, and finally, this situation leads to more illiteracy in Afghanistan. And more illiteracy means disasters and challenges.
If Afghanistan's Z-Generation is bereft of obtaining education because of conflicts and insecurity, Afghanistan might be stuck in the trenches of wars and adversities for the rest of 21 century. Ultimately, Afghanistan's twenty-first-century generation will encounter the fate of their twentieth-century generation – fathers and grandfathers who were kept away from schooling due to social, economic and mainly political problems and conflicts. It means another dark century for the young generation of Afghanistan. Worse than that when Afghanistan's Z-Generation is deprived of education and development, it threatens and challenges the fate of A-1 generation in Afghanistan who are not born yet.
The government of Afghanistan may not be able to embrace a bright and strong economy, political stability, and stable peace in the future unless paying serious attention to the education of its youth. In other words, the key to bringing sustainable changes in the lives of Afghanistan's citizenry is pertaining to the education of its young generation. As Erasmus very vividly and nicely articulates, "The main hope of a nation lies in the proper education of its youth." So, the future of security stability, economic development, democratic government, civic awareness in Afghanistan, and finally giving hopes to Afghans for a better future lies in investing on educating the young generation of this country.
Researchers argue that there is less chance of occurring fights between two educated persons because they know that wars will hurt both of them. But there is more possibility that two illiterate persons fight with each other over an issue due to having narrow understanding the consequences of the skirmishes. Likewise, I can easily cope with a Pashtun who is going to school, but I am afraid of a Pashtun who is deprived of schooling. I can easily live together with a Tajik who prefers education to wars and violence, but I am worried about a Tajik who is not encouraged toward gaining education. Finally, I may have problems with a Hazara who decides to leave schools because of financial challenges, but I am not afraid of a Hazara who is being helped by the government to obtain education. By and large, the future of Afghanistan's economic, political, and security improvement is tied to the education of its today's youth and children.
A Review of the Draft National Education Policy 2019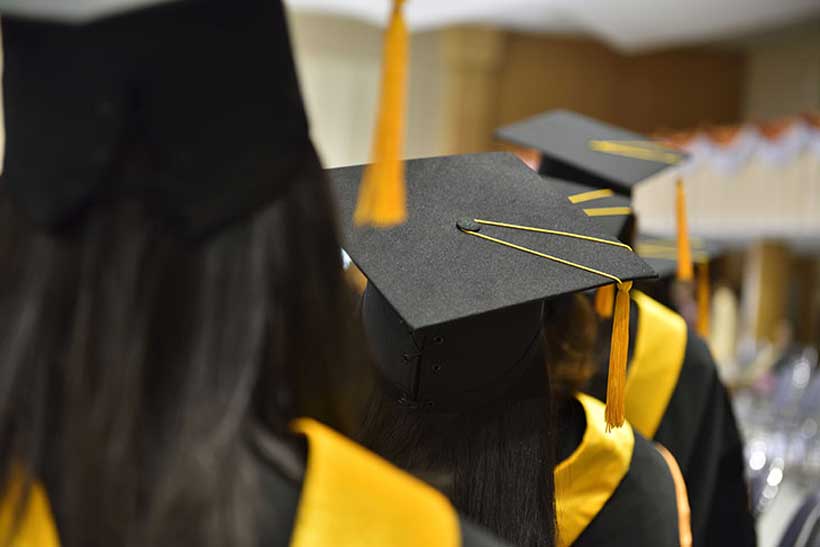 There is an urgent and imperative need to rekindle dialogue on the shaken education structure in India among politicians and decision makers. While there is a proliferating realization to the finite financial limits of 'improving literacy rate', there is a detrimental lack of alternative discourse on the way forward, a futuristic dialogue on the achievable. It is rightfully said that a life without education is like a boat without a rudder. While the solutions to the problem may seem simple to layman's eyes, it is as multifaceted and dynamic from a microscopic lens. This paper will attempt to review and critique the education system in India in light of the recent National Education Policy 2019 developed by the ministry of human resource development that seeks to propose transformative changes.
The field of education essentially is viewed through a narrow outlook of having normative or static foundations that can be generalized. This is however far from reality. Education system and structure is highly contextual and subjective to the jurisdiction it is studied in. While it is necessary to take cognizance of the fact that metamorphic changes, if any, are gradual, access to basic quality education for many is a far cry. India demands a comprehensive nationwide policy such as this and more importantly the implementation and enforcement of the same. The paper shall enumerate few highlights of the policy as no specific selection can paint an accurate picture of the well-integrated and comprehensive policy.
One of the fundamental solutions to the policy focuses on a key demography to foster a massive positive multipliers effect on the Indian society. It promises high quality education and childhood care for all children between the age bracket of 3 to 6 years by the year 2025. This encompasses the holistic development of the child including healthcare, nutrition and skill development. The vitality of the early years of brain development have been consciously highlighted in the past few years with growing awareness and study in this field.
It is essential that we tackle the grassroots of the issue being the quality of teachers and their accessibility. Professional teacher education and improvement of the quality of the educators is vital to better education and hence multidisciplinary programs for teachers are proposed to be included in large universities. Weak educators lead to weak professional in all fields. A four-year integrated stage – specific B.Ed. programme has been proposed by the HRD ministry and the Draft Committee alongside a restructure of the technical and medical education in the country. It outlines a proposal for the exit examination for medical professionals to create a robust filtering system to enable qualified and erudite individuals into the medical industry, enabling them to do justice to their respective professions.
Back to the fundamentals, the policy seeks to achieve foundational literacy and numeracy through a spectrum of programs and measures that have been carefully drafted and articulated to promote the same. Correspondingly, the draft policy aims to transform the pedagogical structure of the curriculums in the Indian education system for more effective learning that holistically encompasses cognitive, social and emotional development. The learning model will serve equitable emphasis on all fields and subjects, inherently leveling the balance of importance in academic and vocational cum co-curricular training. The examination structure within the Indian education system has for long been critiqued as counterproductive and toxic. It separates the individual from the real process of learning. With that in light, the policy proposes a complete radical revamp of the exam structures to relive the stress factor, strive for improvement in the learning pursuit and assess real learning.
The political and governmental handhold must undoubtedly begin with a substantial increase in the public investment for the normative expansion and vitalization of public education at all levels. While the policy extensively focuses on amending the tangible flaws of the education system in India, it leaves behind the lived reality and cultural context. I believe that it is far more fundamental to break the stigma that revolves around educating people and address the deterrents to pursuing education. The cultural withdrawal of the reluctance of educating girl children and women in rural spaces is a problem that can't merely be broken down through financing but through a cultural shift in mindset and an awareness of its criticality. Similar is the case with low income workers such as farmer, plumber and technical workmen that seek to pass on the profession to their heirs under the assumption of retrieving faster interest on their investment of time as opposed to the uncertainty that comes with a hard earned financial investment on poor quality education.
Another cultural adaptation to the policy must be vocational categorical training for specific target groups that diverge from the mainstream education such as training of young mothers or single parents in not just rural but also urban spaces. Finally, the indestructible caste system that is simple inseparable from the education system. The reservation system and its debate has been prolonged for decades and a cause for plentiful havoc uprising in urban spaces as merit seeks to triumph status. This is however often shunned through non-discrimination policies but is far more complex than meets the eye.
The crux of the situation in India is the mismanagement and ill balance between the supply and demand of educational resources in the country. There seems to be a wide gap between the allocation of financial expenditure by the government and the actual tangible change it has created in the recent years. Most importantly, a contextual negligence of tackling issues through the lens of different perspectives, actors and stakeholders. India is not necessarily a resource deficit nation, rather the lack of monitoring and utter negligence of the resource management consequently traps many regions of the country under illiteracy. Future development and economic growth of the nation calls for immediate action and a microscopic outlook of the issue by state actors. To deduce, the policy aims at addressing the diverse plethora of needs of multiple stakeholders in a harmonious manner with the goal of providing quality education to all.
The Torn Red Carpet: Welcome to Nepal in 2020
In Google's search rankings, the official website of project Visit Nepal 2020; comes second. Travel agencies in Nepal have replaced their landing pages at the expense of the overall legitimacy of the most genuine online resource. There is a wealth of videos shot in and about Nepal in Youtube; from ticketing companies to vloggers, visiting Nepal in 2020 might entail different things for various people. However, Mount Everest is not getting pink every passing day; the year 2020 will comfortably succeed the prior geologic timescale. All is not lost if one does not make it to Nepal next year. Hence, why the calling?
Across the world, nation branding for tourism is not a new catch. Egypt, Bolivia, Holland and Guatemala, advertise themselves with their official names. For others, a well thought phrase follows the brand image. Maldives-the sunny side of life, Imagine your-Korea, Belize-is closer than you think are other examples. For the rest, global events, does the work. Visit Nepal 2020 sounds the most ambitious of all; despite of less thoughtful investment over the slogan, it is clumsily competing with the 2020 Tokyo Olympics, across internet search engines. A lack of strategic branding can cost an entire project. Hence, why the ignorance?
As much as the slogan promises for a great experience, things are not quite ready for the incoming tourists. A national plan aimed for the visit year has stalled and stakeholders are looking for a safe landing. As long as the tourists arrive, Nepal will make money in 2020. Even though farsightedness is out of capabilities, stakeholders are not promoting the false promise; instead, Nepal's promise has been promoted wrongly. Nepal is one of the poorest nations in South Asia and the economy largely depends on salaries from abroad. It does not take much to comprehend the economics, the 2020 project, is a cash cow for a reclining economy. For all the wrong reasons, Nepal is calling for a temporary settlement. One-step at a time, for now, tightening up for the next year only.
Start a business in Nepal 2020. Explore Nepal in 2020. Seek opportunities in Nepal 2020. Beware of money sucking agencies and institutions, when you visit Nepal in 2020. Nepal's southern neighbour, India, invites entrepreneurs from all over the world; however, Make in India, has not gained steam, like once anticipated. The think-tank behind Visit Nepal 2020 have lost an edge over possible opportunities; scaled business policies are missing from the project structure. Moreover, Visit Nepal 2020 sounds like a welcome for the newcomers, but history suggests that, incoming tourists are largely returnees, thanks to majestic natural richness.
"Visit Nepal 1998-Once is not enough", was largely successful in terms of arriving numbers; however, after work has been a sorry state of affairs. Unsurprisingly, if Nepal were not enough at once, there would not have been the need for a visit year, two decades later. Therefore, Visit Nepal 2020 is a re-launch, from the supply perspective. For anticipating visitors, this information seeks responsibility. The visit year would only succeed whilst bottom level stakeholders would benefit from spending. In addition, if the economy manages to thrive from the revenue generated in 2020, it would largely be successful. It is another misconception that recycling slogans would lead to the same result. Local suitors in Nepal would be most excited; for them, it is another chance to rekindle with international visitors. Technology and social media will make the difference; at last, Nepal is waiting to stamp its tourism potential.
Visit Nepal in 2020 for lifetime experiences. Visit Nepal later again for unlimited life experiences. Then, repeat.
Sri Lanka Appoints New Minister for Foreign Relations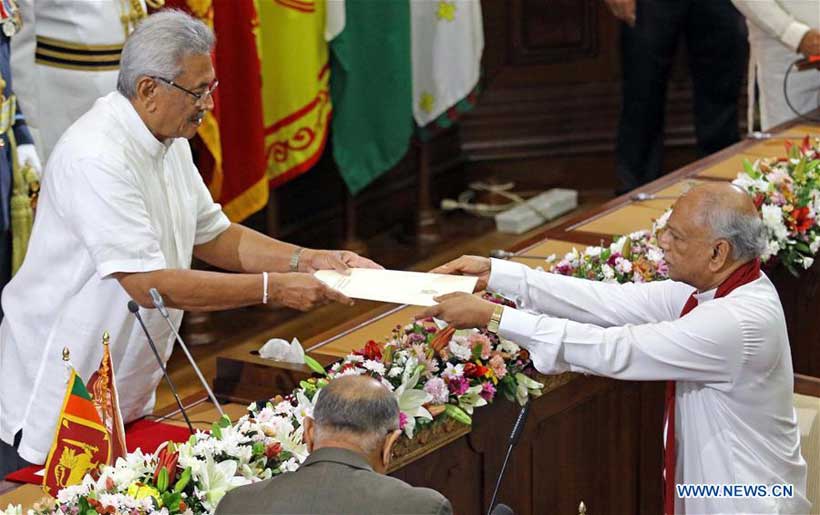 The newly-elected Sri Lankan President, Gotabaya Rajapaksa appointed Dinesh Gunawardena as the Minister of Foreign Relations after his Presidential election in 2019. In addition to Foreign Affairs, Dinesh Gunawardena was also appointed as the Minister of Skills Development, Employment and Labour Relations. The new foreign minister Gunawardena hails from a well known political family in Sri Lanka .His father Philip Gunawardena is a famous national hero known as 'the Father of Socialism'. Gunawardena a graduate from the University of Oregon in the US, entered politics in 1972. In 1983 as the general-secretary of Mahajana Eksath Peramuna's (MEP) he entered Parliament in a by-election held in Maharagma. He is well-known as a long-standing parliamentarian and has served as a minister several times since the mid 90s.
The new Minister of Foreign Relations Gunawardena is supposed to implement a friendly and Non-aligned Foreign Policy. In a recent newspaper interview he stated "Sri Lanka will have a strict neutral foreign policy where it will strive to have only friends and not foes among the global community"(Sunday Observer,2019).In this context there is a history to this non-aligned policy. At the outset, Sri Lanka was a founder member of the Non Aligned Movement (NAM). As part of this approach, the new Sri Lankan government had outlined in the manifesto how the presidency would implement the Foreign Policy over the next five years. The manifesto mentions a key phrase "Friendly and Non-aligned Foreign Policy .We will not fall on our knees before any country in maintaining foreign and trade relations. We will always be mindful of our national sovereignty and maintain friendly relations with other countries from a standpoint of equality. Our government will restore Sri Lanka's national pride and dignity". (Gotabaya Rajapaksa manifesto, 2019)
Minister of Foreign Relations Dinesh Gunawardena assumed duties at the Foreign Ministry on Monday 25 November 2019. While meeting staff members of Ministry of Foreign Affairs the Minister mentioned that the "Foreign Service is highly regarded and the entire country is looking towards the Foreign Ministry to find solutions for external pressures and challenges". Sri Lanka being an Indian Ocean island nation strategically located at the international maritime crossroads has significant diplomatic influence with the international community. Therefore Sri Lanka needs a far-sighted foreign policy vision along with well-aligned and sound domestic policies. It is, therefore, vital that the new Foreign minister sets out the country's position towards Asian, African nations and the West to ensure that Sri Lanka is able to achieve its foreign policy goals over the next five years.