Regional training week in Thailand brings energy efficiency experts from across Southeast Asia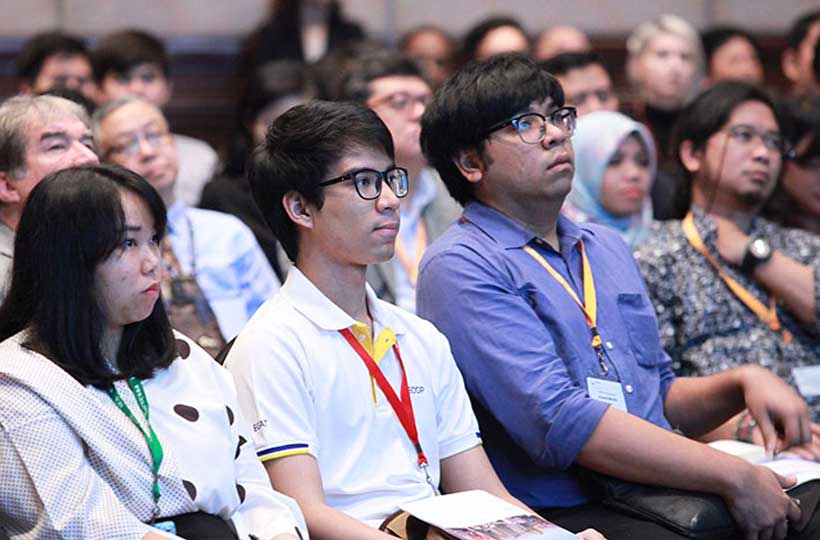 The International Energy Agency and Thailand's Ministry of Energy co-hosted the third Energy Efficiency in Emerging Economies Training Week for Southeast Asia this week, with more than 170 energy efficiency professionals attended from government institutions, industry, academia and supporting organisations across the region. The four-day event supported Thailand's chairmanship of the Association of Southeast Asian Nations (ASEAN) this year, which set energy efficiency in the region as one of its priorities.
Thailand's Minister of Energy, H.E. Dr. Siri Jirapongphan, commended the IEA for co-organising the training week as "being significant in enhancing the capacity of ASEAN member countries to excel in their energy efficiency collaboration in accordance with the ASEAN Plan of Action for Energy Cooperation (APAEC). The effectiveness of this collaborative effort is evidenced by the fact that, with the achievement of a 21% reduction in energy intensity in 2018, the ASEAN region has already surpassed the reduction target of 20% set for 2025. This training week will equip the ASEAN community with the capability to attain a more ambitious goal."
Participants immersed themselves in one of five parallel courses focused on buildings, industry, appliances and equipment, urban planning, and indicators or evaluation. Experts from the IEA led participants through an interactive agenda, with lectures, discussions, practical exercises, and group activities. In all, the IEA provided 160 hours of training to participants.
"Energy efficiency is one of the most affordable ways for countries to meet their energy needs," said Mr. Keisuke Sadamori, the IEA's Director for Energy Markets and Security. "These events are so important, because they support building a community of well-trained energy efficiency practitioners that can implement real change in their own countries."
Plenary talks and events throughout the week provided a chance for all participants to learn and problem-solve together. For example, an event featuring the technology start-up incubator, TechGrind, brought together start-ups and energy efficiency policy makers to inspire creative ways to stimulate energy efficiency through innovation.
Melanie Slade, the Senior Programme Manager for the IEA's Energy Efficiency in Emerging Economies Programme, emphasised that "the falling costs of digital technologies are an opportunity and a challenge for policymakers. They introduce new ways to save and track energy, while suggesting the need for some policies to evolve."
The event in Thailand was one of three energy efficiency training weeks planned for this year, as part of the IEA's international capacity-building activities. Through a dynamic and interactive agenda, the training weeks foster education and development of a professional community of energy efficiency experts around the globe.
Energy Efficiency Hub launched to boost cooperation on world's 'first fuel'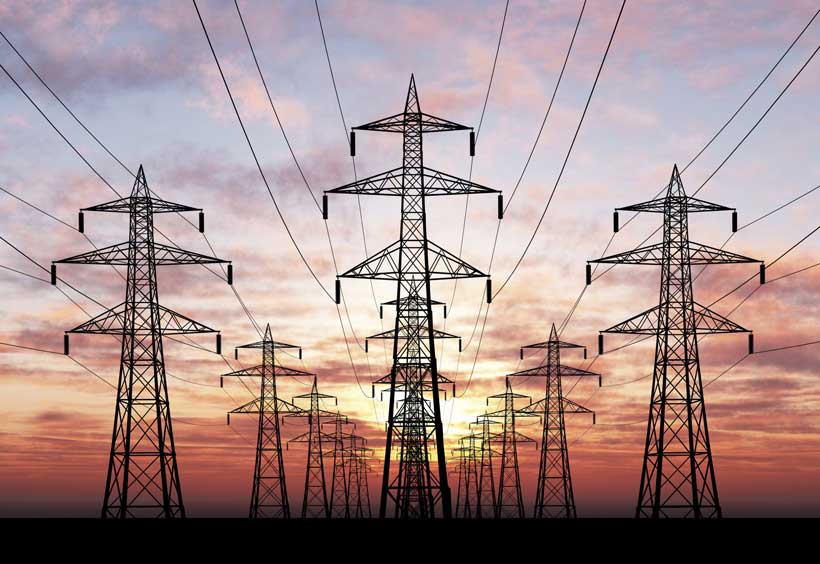 The Energy Efficiency Hub – a global platform for collaboration aimed at delivering the social, economic and environmental benefits of more efficient use of energy – was launched on 1 December at an event hosted at the International Energy Agency in Paris.
The Hub's initial 16 members are Argentina, Australia, Brazil, Canada, China, Denmark, the European Commission, France, Germany, Japan, Korea, Luxembourg, Russia, Saudi Arabia, the United Kingdom and the United States.
The Hub aims to facilitate government-to-government exchanges on efficiency policy, regulation and implementation, focusing on topics relevant to real-world challenges faced by its members. The launch event showcased digitalisation, efficient equipment and appliance deployment, best energy efficiency technologies, and energy management best practices as areas of collaboration.
"Hub Members span the globe, from East to West and from North to South, together accounting for over 60% of energy use and carbon dioxide emissions," said Ulrich Benterbusch, Deputy Director General of the German Federal Ministry of Economic Affairs and Energy, who will serve as Chair of the Hub's Steering Committee.
"In fact, each Member has significant accomplishments in energy efficiency and understands how urgent it is to work together on it," he added. "Meeting global challenges requires all countries to do better, and – working in concert with other international organisations – the Hub will strive to share its work more broadly and to learn from others."
The Hub's launch follows the previous week's release of Energy Efficiency 2021, the IEA's annual market report on the subject, which showed that while global energy efficiency improvements are recovering to their pre-pandemic pace, they are still far short of what is needed to reach net zero emissions by 2050.
"I consider energy efficiency to be the very 'first fuel' because it is crucial to address climate change and make our energy supplies more secure while also leaving money in our pockets," said Fatih Birol, the IEA Executive Director. "I am very pleased to see countries coming together as part of the Energy Efficiency Hub to accelerate efforts in this critical area."
"Being based at the IEA will enable the Hub to cooperate effectively with IEA experts and the other key initiatives and activities we host, including the Clean Energy Ministerial," said Dr Birol. "The launch of the Hub is a clear and encouraging signal that momentum is building behind greater energy efficiency action worldwide."
Brian Motherway, Head of Energy Efficiency at the IEA, said: "Governments need to work much harder if they are to deliver the full potential of energy efficiency and get their energy systems onto a pathway towards net zero. The Hub is an important instrument for countries to learn from each other and work together to strengthen their efficiency policies."
Colombia's energy districts: an example for the region
An energy district is a local institution that leads, implements and accelerates a locally-owned, inclusive and clean energy transition. In the process, energy districts create local jobs and retain and grow wealth, while simultaneously reducing carbon emissions and air pollution.
Colombia is a pioneer South American country in the promotion of this approach. Beginning in 2013, the United Nations Industrial Development Organization (UNIDO), together with Switzerland's State Secretariat for Economic Affairs (SECO), has been implementing an energy districts project in cooperation with the Ministry of Environment and Sustainable Development (Minambiente) and the public utility of the city of Medellín (Empresas Publicas de Medellín – EPM).
In its second phase, beginning in 2019, the project has been working closely with national and city-level authorities and stakeholders to improve and implement national and sub-national policy and regulatory frameworks to promote further development of energy districts; reinforce knowledge and capacities for energy districts of all market players; and provide technical assistance to some 10 selected cities so that they can include energy districts in their urban planning and support the realization of two-three near-future mature projects.
From the 17-19 November, the UNIDO project and partners, ACAIRE (Colombian Association for Refrigeration and Air Conditioning) and CIDARE, the Centre of Research and Development in Air Conditioning and Refrigeration hosted the Third International Conference for Energy Districts, a virtual event bringing together national and international experts from industry and academia, and representatives from the public sector and international organizations.
Carlos Eduardo Correa, Colombia'sMinister of Environment and Sustainable Development, stated that the conference was the ideal scenario to show the achievements of the country in the implementation of district energy as a contribution to the Sustainable Development Goals.
"All of our actions, plans, projects and regulations, are geared towards the achievements of the Nationally Determined Contributions, the reduction of greenhouse gas emissions, and, at the same time, the contribution of low-carbon development. Here, Colombia has an important experience and is an example for the region," he stated.
The progress of district energy in Colombia and the region, the importance of their implementation in urban planning, energy maps and clean energy transition, the mechanisms to finance these projects and the use of renewable energies in their execution, were some of the main topics addressed by more than 30 national and international speakers during the three days of discussions.
"The implementation of the project has, as a main component, the sustainability of knowledge and capacities in Colombia. That is why the support and work with academia are fundamental to strengthen the capacities of all the actors in the value chain and promote the education of professionals in the areas of sustainability and energy efficiency, among others," noted Alex Saer, Director of Climate Change and Risk Management at the Ministry of Environment and Sustainable Development.
The conference was also the opportunity to celebrate the awards of the Second Competition for Universities in District Energy, with the objective of designing a business model for the sale of thermal energy applied to residential users.
The contest, which had the participation of eight universities from Colombia, awarded the first-place winner team with fully funded attendance to the International District Energy Association Campus Energy in Boston in February 2022.
Global energy efficiency progress is recovering – but not quickly enough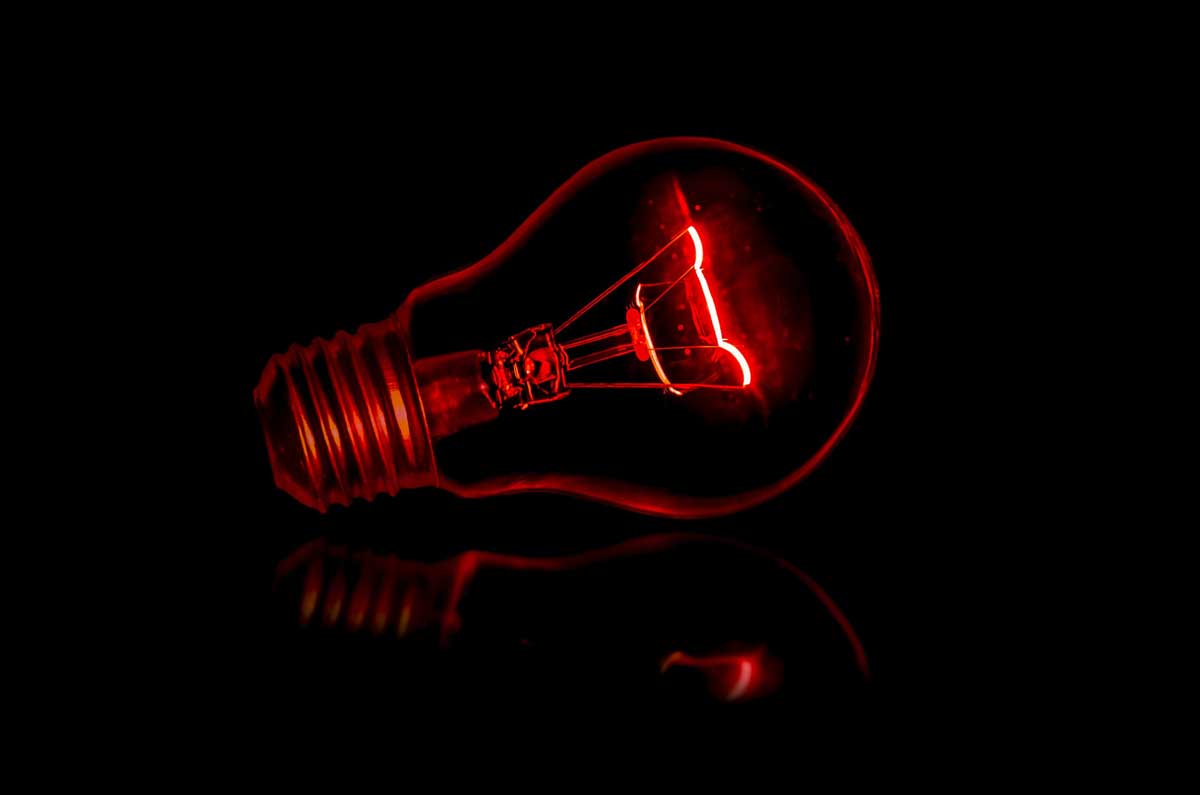 A rapid expansion of technologies and solutions that drive more efficient use of energy across the economy is necessary to keep global climate pledges within reach, according to a new IEA report, which urges governments to take the lead in mobilising the required increase in investment.
Global progress on energy efficiency has recovered this year to its pre-pandemic pace, but that was already well short of what would be needed to help put the world on track to reach net zero emissions by mid-century, according to Energy Efficiency 2021, the IEA's annual market report on the topic. Total annual investment in energy efficiency worldwide needs to triple by 2030 to be consistent with a path towards reaching net zero emissions by 2050, as set out in the IEA's Roadmap to Net Zero by 2050.

The IEA's latest global assessment of market and policy trends in energy efficiency highlights the urgent need for stronger implementation of clean energy policies – with energy efficiency at their core – in order to reach international climate goals. This is the first update of the IEA's energy efficiency market report since a raft of new spending commitments aimed at supporting the economic recovery were announced by governments over the course of 2021.

The report comes shortly after the end of the COP26 Climate Change Conference in Glasgow, whose final statement specifically called for the rapid scaling up of energy efficiency measures, recognising their key role in decarbonising energy systems.
"We consider energy efficiency to be the 'first fuel' as it still represents the cleanest and, in most cases, the cheapest way to meet our energy needs. There is no plausible pathway to net zero emissions without using our energy resources much more efficiently," said IEA Executive Director Fatih Birol. "A step change in energy efficiency will give us a fighting chance of staving off the worst effects of climate change while creating millions of decent jobs and driving down energy bills."
The report notes that governments have scaled up existing, employment-intensive efficiency programmes, but it also highlights that substantial potential for job creation remains untapped. For example, investments in the energy efficiency of buildings – a well-established driver of construction jobs – are expected to rise by 20% in 2021 compared with pre-pandemic levels. Even with this record level of spending, the report details how 4 million more jobs could be added by 2030 by further increasing spending on efficient buildings, appliances and other measures in line with the IEA's Net Zero Emissions by 2050 Scenario.
After its worst year in a decade in 2020, when the Covid-19 pandemic shifted the centre of economic activity away from services and towards industry, the rate of improvement in global energy intensity – a key indicator of how efficiently the world's economic activity uses energy – is expected to recover in 2021 to 1.9%. This is line with the average annual rate of improvement over the past 10 years but well below the 4% needed between 2020 and 2030 in the IEA's pathway to net zero emissions by 2050.
As energy efficiency offers some of the fastest and most cost-effective actions to reduce CO2 emissions, front-loading efficiency measures into net zero strategies will be crucial for closing the gap between climate ambitions and current trends. This year's report examines over 40 energy efficiency milestones mapped out in the IEA Roadmap to Net Zero by 2050 that can enhance efficiency and help get emission reductions on track.
In addition to well-developed energy efficiency policies such as appliance standards – which in some countries have avoided electricity usage equivalent to their total wind and solar power generation – the report also underlines the increasingly important role for digital technologies in energy efficiency's future. Rapid uptake of digitally connected devices is helping to expand the scale and scope of benefits from energy efficiency, and can deliver a cheaper, easier and more cost effective clean energy transition.