Middle Eastern protests challenge debilitating Gulf counterrevolution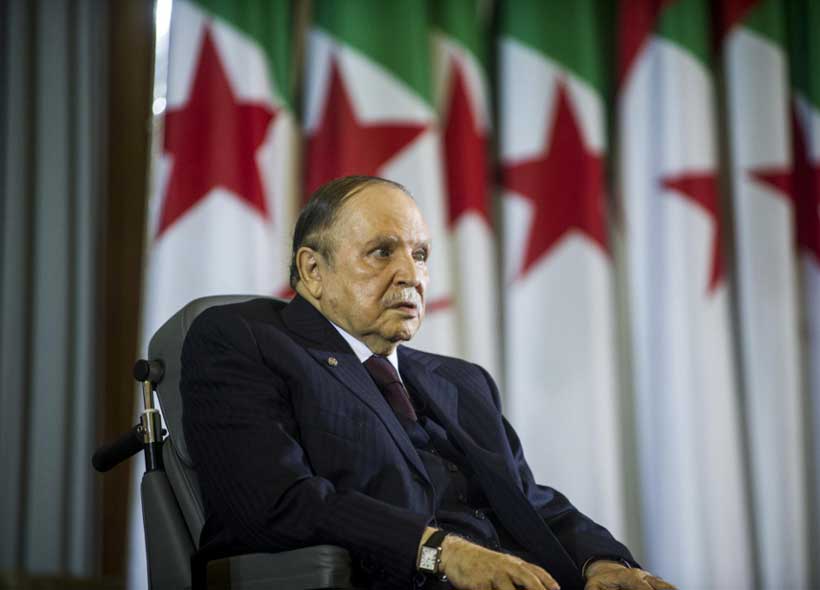 Much of the Middle East's recent turmoil stems from internecine Middle Eastern rivalries spilling onto third country battlefields and Saudi and United Arab Emirates-led efforts to roll back the achievements of the 2011 popular Arab revolts and pre-empt further uprisings.
This week's successful toppling of ailing Algerian president Abdelaziz Bouteflika and months of anti-government demonstrations that have put Sudanese leader Omar al-Bashir on the defensive suggest that the Saudi-UAE effort may be faltering.
So does the record of the past eight years. The counterrevolution's one success, Egypt, has produced some of the harshest repression in the country's history.
Saudi and UAE intervention in Yemen has sparked one of the world's worst humanitarian crises, tarnished the image of the two Gulf states, and provided opportunity to Iran to expand its network of regional proxies.
In a twist of irony, Saudi Arabia, the UAE and Egypt, who justify the Yemen war by pointing to an invitation by the internationally recognized exile government of president Abd Rabbuh Mansur Hadi, support the rebel forces of Field Marshal Khalifa Haftar in Libya.
Mr. Haftar's forces are poised to march on Tripoli, the seat of the United Nations-recognized government of Libya, two weeks after the field marshal met with King Salman in Saudi Arabia. The fighting in Libya has turned into a proxy war between Gulf rivals with Qatar supporting the Islamist-dominated Tripoli government.
In Syria, rivals Saudi Arabia, the UAE and Qatar, who exasperated the country's eight-year long devastating civil war by backing rival rebel forces, are back to square one: the man they wanted to remove from office, president Bashar al-Assad, has gained the upper hand with the support of Russia and Iran.
The protests in Algeria and Sudan suggest that the social, economic and political grievances that fuelled the 2011 protests continue to hover just below the surface in a swath of land that stretches from the Atlantic coast of Africa to the Gulf.
Like in 2011, protests in the Middle East are not isolated incidents but the most dramatic part of a more global wave prompted by a loss of public confidence in leaders and political systems that has sparked anti-government demonstrations in countries as far flung as Zimbabwe and Haiti.
The Algerian and Sudanese protests come on the back of a wave of smaller, political and socio- economic protests since 2011 that suggested that the Middle Eastern counterrevolution amounted to putting a lid on a pot that could boil over at any moment. Protests have erupted in recent years in a host of countries, including Iraq, Morocco, Jordan, Lebanon and Tunisia.
The protests also suggest the fragility of hopes of Middle Eastern autocrats that China's model of successfully growing the economy, creating jobs and opportunity, and delivering public goods coupled with increased political control and suppression of rights would prove to be a sustainable model in their own backyard.
The fragility of the model is enhanced by the tendency of autocrats to overreach in ways that either distract from their core goals or pursue objectives like the creation of a 'new man' that ultimately have failed in countries like Turkey.
Turkey's Islamist Justice and Development Party (AKP) has been in power for the better part of two decades. Its success suggests that the effort to create a secular New Turk by Mustafa Kemal Ataturk, the visionary who carved modern Turkey out of the ruins of the Ottoman empire almost a century ago, has stumbled.
Egyptian general-turned president Abdel Fattah al-Sisi and Chinese leader Xi Jinping have taken control and civilisationalism to new extremes by seeking not only absolute political power but also the ability to shape culture and dictate personal behaviour.
Mr. Al-Sisi recently ordered his officials to dictate the themes and scripts of Egyptian soap operas, a popular regional staple, particularly during the holy month of Ramadan. A military-linked production company has taken charge of some of Egypt's biggest and most successful shows.
Film directors have been instructed to focus on shows that praise the military and law enforcement and demonize the Muslim Brotherhood, a group that has been brutally targeted by Mr. Al-Sisi as well as the UAE that together with Saudi Arabia backed his 2013 military coup. The coup toppled Mohammed Morsi, a Brother and Egypt's first and only democratically elected president.
Mr. Xi's hopes to promote 'core socialist values' such as patriotism, harmony and civility amounts to an effort to counter individualism, materialism and hedonism. The campaign involves blurring piercings and jewellery worn by male pop stars during performances on television and the Internet, obliging soccer players to wear long sleeves to cover their tattoos, and ensuring that women conference hosts raise their necklines and rappers restrict their lyrics to promotion of peace and harmony.
Saudi Arabia has argued that journalist Jamal Khashoggi was killed in the Saudi consulate in Istanbul six months ago by rogue government operatives who are currently standing trial in a process that lacks transparency and has called into question the kingdom's version of events.
The overreach suggests that Middle Eastern autocrats are unlikely to respond to the protests in Algeria and Sudan any differently than they did in 2011.
Analyst Giorgio Cafiero predicts that in the wake of Mr. Bouteflika's resignation, Saudi Arabia is likely to support efforts to maintain control by what Algerians call Le Pouvoir (The Power) or the deep state, a cabal of military and security officials and business tycoons, The same is likely to be true for the UAE.
Similarly, Saudi Arabia and the UAE alongside Egypt continue to back Mr. Al-Bashir although he is on the defensive after months of protests that have rocked the East African state.
Whether Algeria's ancien regime backed by Gulf states is able to retain power may well be dependent on what conclusions protesters draw from the experience of the 2011 revolts.
Like the protesters than, Algerian demonstrators need to decide whether Mr. Bouteflika's resignation is a sufficient enough success to justify surrender of their street power and return to a structured political process.
Indications are that the protesters have learnt their lesson.
"Algerians are very realistic. This is a beautiful victory, a tangible first step but they know that more has to be done. They are not satisfied entirely … they want all of them to be gone," said Algeria scholar Dalia Ghanem.
"Algerians are calling for radical change, a change in leadership. They didn't want Bouteflika, they don't want Bouteflika's family, or Bouteflika's clan — and they don't want the old guard to stay in power," Ms. Ghanem added.
Middle Eastern autocrats sigh relief: the US signals Democracy Summit will not change policy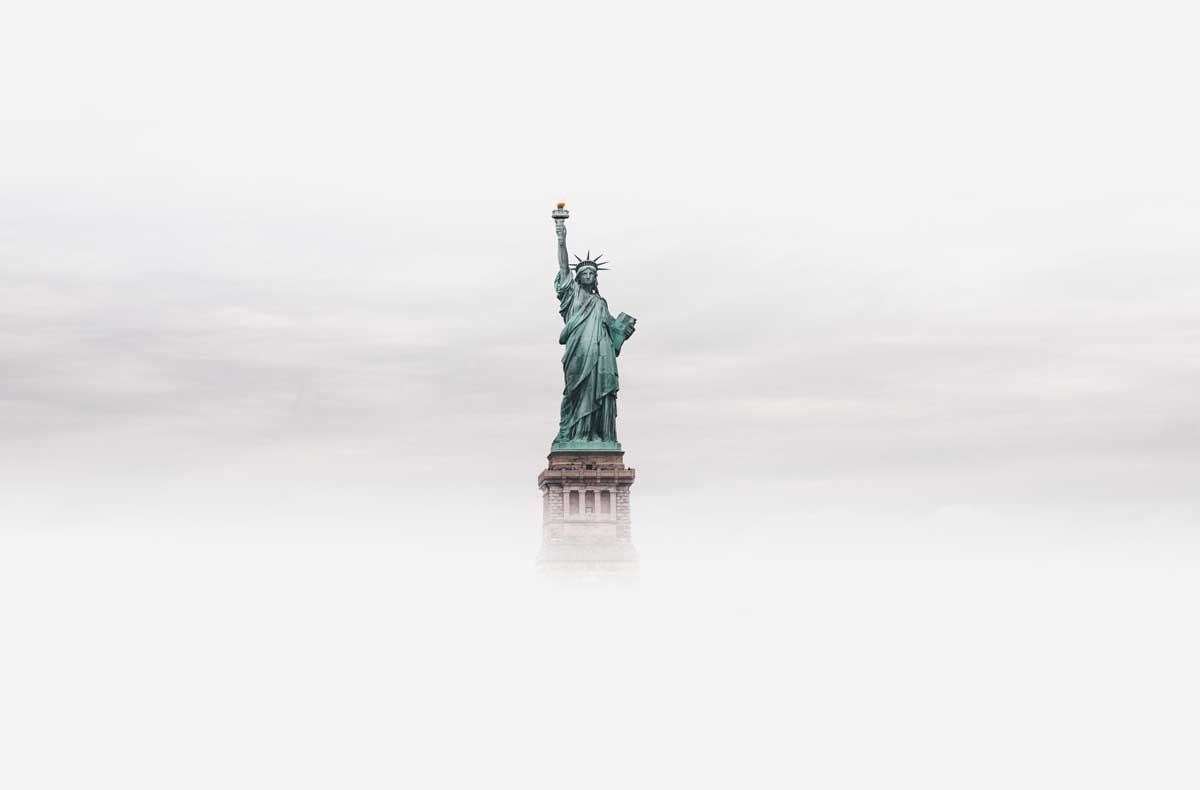 The United States has signalled in advance of next week's Summit for Democracy that it is unlikely to translate lip service to adherence to human rights and democratic values in the Middle East into a policy that demonstrates seriousness and commitment.
In a statement, the State Department said the December 9-10 summit would "set forth an affirmative agenda for democratic renewal and to tackle the greatest threats faced by democracies today through collective action." e State Department said that in advance of the summit, it had consulted with government experts, multilateral organisations, and civil society "to solicit bold, practicable ideas" on "defending against authoritarianism," "promoting respect for human rights," and fighting corruption.
Of the more than 100 countries alongside civil society and private sector representatives expected to participate in the summit, only Israel is Middle Eastern, and a mere eight are Muslim-majority states. They are Indonesia, Malaysia, Pakistan, Albania, Iraq, Kosovo, Niger, and the Maldives.
US President Joe Biden has made the competition between democracy and autocracy a pillar of his administration policy and put it at the core of the United States' rivalry with China.
"We're in a contest…with autocrats, autocratic governments around the world, as to whether or not democracies can compete with them in a rapidly changing 21st century," Mr. Biden said.
Yet, recent statements by the Pentagon and a White House official suggested that, despite the lofty words, US Middle East policy is likely to maintain long-standing support for the region's autocratic rule in the belief that it will ensure stability.
Popular revolts in the past decade that toppled leaders of Egypt, Tunisia, Yemen, Libya, Algeria, Sudan, Iraq, and Lebanon suggest that putting a lid on the pot was not a solution. That is true even if the achievements of the uprisings were either rolled back by Gulf-supported counter-revolutionary forces or failed to achieve real change.
To be sure, Gulf states have recognized that keeping the pot covered is no longer sufficient. As a result, countries like Saudi Arabia and the United Arab Emirates have developed plans and policies that cater to youth aspirations with economic and social reforms while repressing political freedoms.
The US appears to be banking on the success of those reforms and regional efforts to manage conflicts so that they don't spin out of control.
On that basis, the United States maintains a policy that is a far cry from standing up for human rights and democracy. It is a policy that, in practice, does not differ from Chinese and Russian backing of Middle Eastern autocracy. Continuous US public and private references to human rights and democratic values and occasional baby steps like limiting arms sales do not fundamentally alter things.
Neither does the United States' choice of partners when it comes to responding to popular uprisings and facilitating political transition. In dealing with the revolt in Sudan that in 2019 toppled President Omar al-Bashir and a military coup in October, both the Trump and Biden administration turned to Saudi Arabia, the UAE, Egypt, and Israel. While Israel is a democracy, none of the US partners favour democratic solutions to crises of governance.
White House Middle East coordinator Brett McGurk signalled this in an interview with The National, the UAE's flagship English-language newspaper, immediately after a security summit in Bahrain that brought together officials from across the globe. US officials led by Secretary of Defense Lloyd Austin sought to use the conference to reassure America's allies that the United States was not turning its back on ensuring regional security.
Mr. McGurk said that the United States had drawn conclusions from "hard lessons learnt" and was going "back to basics." Basics, Mr. McGurk said, in a nod primarily to Iran but potentially also to Saudi Crown Prince Mohammed bin Salman, entailed dumping "regime change policies." He said the US would focus on "the basics of building, maintaining, and strengthening our partnerships and alliances" in the Middle East.
Mr. McGurk's articulation of a back-to-basics policy was reinforced this week with the publication of a summary of the Pentagon's Global Posture review, suggesting that there would be no significant withdrawal of US forces from the region in Mr. Biden's initial years in office.
The notion of back to basics resonates with liberals in Washington's foreign policy elite. Democracy in the Middle East is no longer part of their agenda.
"Instead of using US power to remake the region…policymakers need to embrace the more realistic and realisable goal of establishing and preserving stability," said Council of Foreign Relations Middle East expert Steven A. Cook even before Mr. Biden took office." What Washington needs is not a 'war on terror' built on visions of regime change, democracy promotion, and 'winning hearts and minds' but a realistic approach focused on intelligence gathering, police work, multilateral cooperation and the judicious application of violence when required," he added.
Mr. Cook went on to say that a realistic US Middle East policy would involve "containing Iran, retooling the fight against terrorism, to reduce its counterproductive side effects, reorganizing military deployments to emphasize the protection of sea-lanes, and downscaling the US-Israeli relationship to reflect Israel's relative strength."
The United States is in good company in its failure to put its money where its mouth is regarding human rights and democratic values.
The same can be said for European nations and Indonesia, the world's most populous Muslim-majority state and democracy. Indonesia projects itself directly and indirectly through Nahdlatul Ulama, the world's largest Muslim civil society movement, as the only major supporter of a moderate interpretation of Islam that embraces human rights without reservations and pluralism and religious tolerance.
That has not stopped Indonesia from allegedly caving into a Saudi threat not to recognize the Indonesian Covid-19 vaccination certificates of pilgrims to the holy cities of Mecca and Media if the Asian state voted for an extension of a United Nations investigation into human rights violations in the almost seven-year-old war in Yemen.
Similarly, Indonesian President Joko Widodo has signed agreements with the United Arab Emirates on cooperation on religious affairs even though the UAE's version of a moderate but autocratic Islam stands for values that reject freedoms and democracy.
The agreements were part of a much larger package of economic, technological, and public health cooperation fuelled by US$32.7 billion in projected Emirati investments in Indonesia.
The Biden administration's reluctance, in line with a long list of past US presidents, to do substantially more than pay lip service to the promotion of human rights and democratic values brings to mind Albert Einstein's definition of insanity as "doing the same thing over and over again and expecting different results."
President George W. Bush and his then-national security advisor, Condoleezza Rice, acknowledged two decades ago that jihadist violence and the 9/11 attacks were partly the results of the United States' failure to stand up for its values. They bungled, however, their effort to do something about it, as did Barak Obama.
It is not only the Middle East and other regions' autocracies that pay the price. So do the United States and Europe. Their refusal to integrate their lofty ideals and values into effective policies is increasingly reflected at home in domestic racial, social, and economic fault lines and anti-migrant sentiment that threatens to tear apart the fabric of democracy in its heartland.
The backlash of failing to heed Mr. Einstein's maxim and recognizing the cost associated with saying one thing and doing another is not just a loss of credibility. The backlash is also the rise of isolationist, authoritarian, xenophobic, racist, and conspiratorial forces that challenge the values in which human rights and democracy are rooted.
That raises the question of whether the time, energy, and money invested in the Summit of Democracy could not have been better invested in fixing problems at home. Financial Times columnist Janan Ganesh nailed it by noting that "shoring up democracy is almost entirely domestic work."
It's a message that has not been lost on democracy's adversaries. In what should have been a warning that hollow declaratory events like the Summit of Democracy are not the answer, Iranian President Ebrahim Raisi told last September's United Nations General Assembly: "The United States' hegemonic system has no credibility, inside or outside the country."
International Solidarity Day with the people of Palestine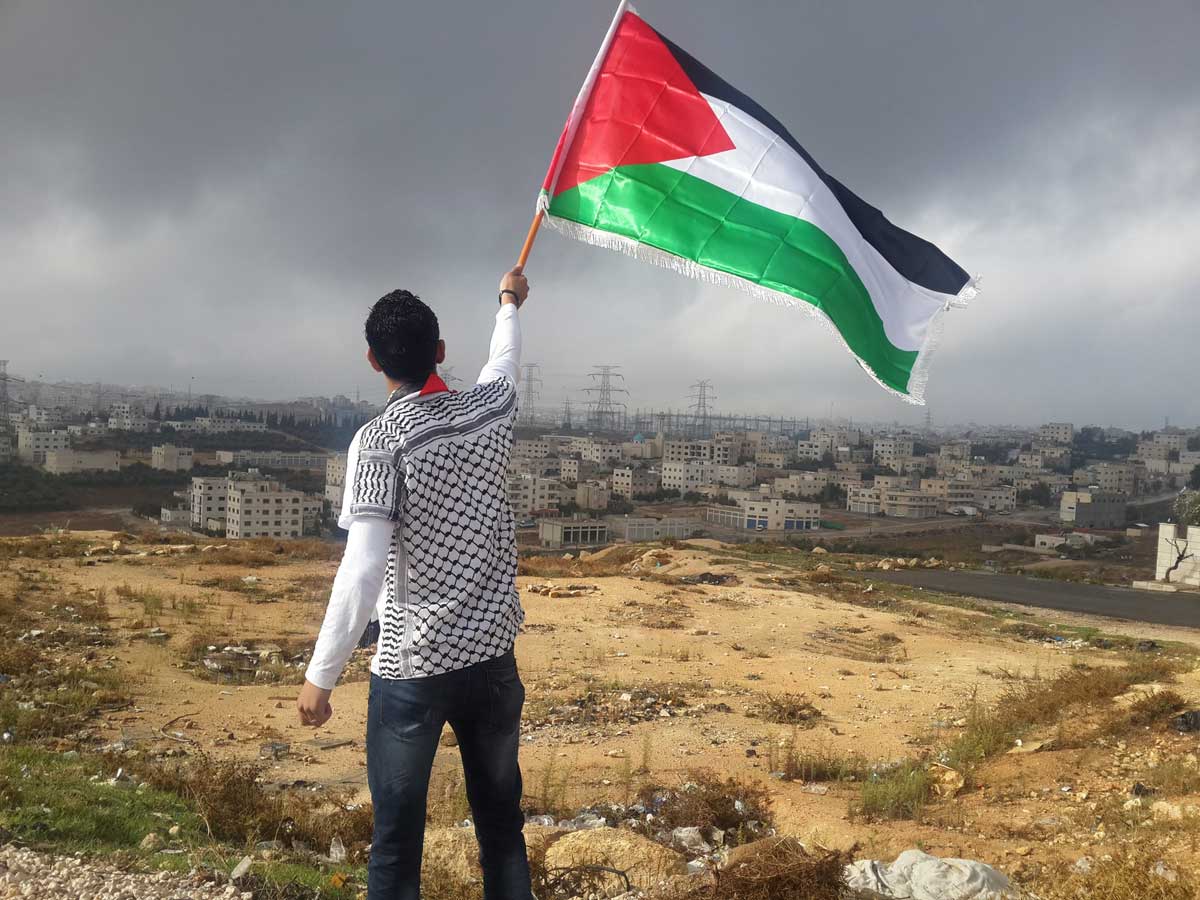 Since 1948, the people of Palestine were suffering due to Israeli oppression and aggression. Despite several resolutions on Palestine passed by the United Nation, Israel has not implemented either of them. Despite the struggle from all peace-loving nations, in various forms, the Palestinian people have not yet been given the right of self-determination, or self-rule, and are yet, forced to leave their land, homes and stay in refugee camps or migrate to foreign countries to live a miserable life. After failure from all aspects, the United Nations desp[erately declared to mark International Day of Solidarity with the Palestinian People.
In 1977, the General Assembly called for the annual observance of 29 November as the International Day of Solidarity with the Palestinian People (resolution 32/40 B). On that day, in 1947, the Assembly adopted the resolution on the partition of Palestine (resolution 181 (II))
In resolution 60/37 of 1 December 2005, the Assembly requested the Committee on the Exercise of the Inalienable Rights of the Palestinian People and the Division for Palestinian Rights, as part of the observance of the International Day of Solidarity with the Palestinian People on 29 November, to continue to organize an annual exhibit on Palestinian rights or a cultural event in cooperation with the Permanent Observer Mission of Palestine to the UN.
The resolution on the observance of the International Day of Solidarity with the Palestinian People also encourages the Member States to continue to give the widest support and publicity to the observance of the Day of Solidarity.
The government and the people of Pakistan join the world community in observing the International Day of Solidarity with the Palestinian People (29 November).
The commemoration of this day is a reminder to the international community that the question of Palestine remains unresolved and the Palestinian people are yet to realize their inalienable right to self-determination as provided in various resolutions of the United Nations. It is also an occasion to reiterate our support and solidarity for the Palestinian people who continue to wage a just struggle against the illegal and brutal occupation.
On this day, Pakistan reaffirms its consistent and unstinted support for the Palestinian people and the Palestinian cause, which has always been a defining principle of Pakistan's foreign policy.
The international community must shoulder its responsibility to protect the lives and fundamental rights of the Palestinian people, and play its rightful role in promoting a just and lasting resolution of the Palestinian question per international legitimacy in the interest of durable peace and stability in the Middle East. The international community should also ensure accountability for the widespread violations of international human rights and humanitarian law in the occupied territories.
We renew our call on this day for a viable, independent, and contiguous Palestinian State, with pre-1967 borders, and Al-Quds Al-Sharif as its capital being the only just, comprehensive and lasting solution of the Palestinian question, under the relevant United Nations and OIC resolutions.
The purpose of marking this day is to remind the whole world that the people of Palestine deserve your attention and your time to think about their sufferings. It is to remind that the whole world should understand the issue and try their best to solve it according to the UN resolutions. Those who believe in justice, may raise their voice in favor of the Palestinian people and condemn Israeli barbarism and atrocities. This Day invites all of you to join the [peaceful struggle of Palestinian people for their legitimate rights. Irrespective of your profession, social status, or your religion or race, you may support the Palestinian cause for justice on humanitarian grounds and keep your struggle till the people of Palestine gets their legitimate status and rights on equal footings according to the UN resolutions.
Israel-Palestine: Risk of 'deadly escalation' in violence, without decisive action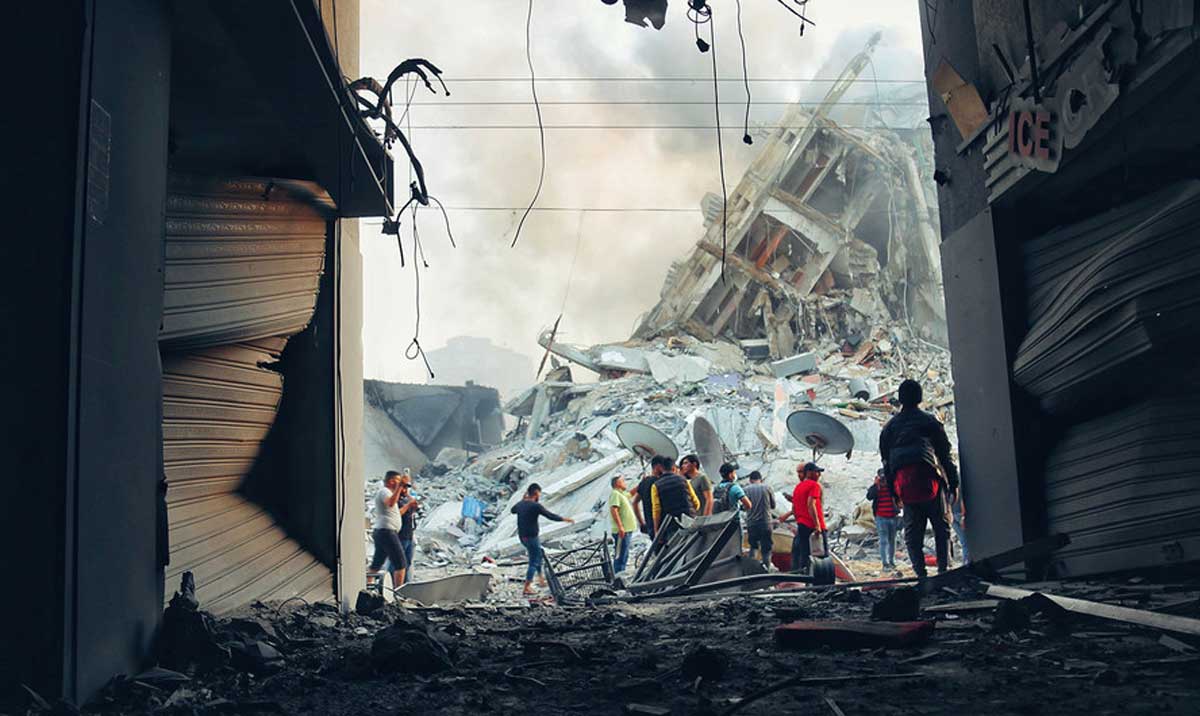 With violence continuing daily throughout the Occupied Palestinian Territory, the Special Coordinator for the Middle East Peace Process urged the Security Council on Tuesday to adopt a more coordinated approach to the region.
Tor Wennesland told Council Members that "recent developments on the ground are worrying", pointing out the situation in the West Bank and Gaza and the challenges faced by the Palestinian Authority.
"I therefore emphasize again the importance of concerted efforts by the parties to calm things on the ground. I am concerned that if we do not act quickly and decisively, we risk plunging into another deadly escalation of violence", he warned. 
He informed that, in the last month, violence resulted in the death of four Palestinians, including two children, and injuries to 90 others – including 12 children – due to action by Israeli Security Forces.
One Israeli civilian was killed in the same period, and nine civilians, including one woman and one child, and six members of ISF were injured.
Challenges
Mr. Wennesland said that a severe fiscal and economic crisis is threatening the stability of Palestinian institutions in the West Bank.
At the same time, he added, "ongoing violence and unilateral steps, including Israeli settlement expansion, and demolitions, continue to raise tensions, feed hopelessness, erode the Palestinian Authority's standing and further diminish the prospect of a return to meaningful negotiations."
In Gaza, the cessation of hostilities continues to hold, but the Special Envoy argued that "further steps are needed by all parties to ensure a sustainable solution that ultimately enables a return of legitimate Palestinian Government institutions to the Strip."
Settlements
The Special Coordinator also said that "settler-related violence remains at alarmingly high levels."
Overall, settlers and other Israeli civilians in the occupied West Bank perpetrated some 54 attacks against Palestinians, resulting in 26 injuries. Palestinians perpetrated 41 attacks against Israeli settlers and other civilians, resulting in one death and nine injuries.
Mr. Wennesland highlighted a few announcements of housing units in settlements, reiterating that "that all settlements are illegal under international law and remain a substantial obstacle to peace."
Meanwhile, Israeli authorities have also advanced plans for some 6,000 housing units for Palestinians in the occupied East Jerusalem neighbourhood of al-Issawiya and some 1,300 housing units for Palestinians living in Area C (one of the administrative areas in the occupied West Bank, agreed under the Oslo Accord).
The Special Envoy welcomed such steps but urged Israel to advance more plans and to issue building permits for all previously approved plans for Palestinians in Area C and East Jerusalem.
Humanitarian aid delivered
Turning to Gaza, the Special Envoy said that humanitarian, recovery and reconstruction efforts continued, along with other steps to stabilize the situation on the ground.
He called the gradual easing of restrictions on the entry of goods and people "encouraging", but said that the economic, security and humanitarian situation "remains of serious concern."
The Special Envoy also mentioned the precarious financial situation of the UN Relief and Works Agency for Palestine Refugees (UNRWA), which still lacks $60 million to sustain essential services this year.
The agency has yet to pay the November salaries of over 28,000 UN personnel, including teachers, doctors, nurses and sanitation workers, many of whom support extended families, particularly in the Gaza Strip, where unemployment is high.