Will the Voters protest be able to win Prabowo-Sandi?
In literatures on 2019 political campaigns and elections in Indonesia, popularity is a condition for image-building. When image is no longer effective, survey results can be instruments for opinion-building, as well as image recovery. Ideally, the electability of the incumbent must be above 50% with 20% distance from its competitor (the wider the distance, the better). The level of satisfaction of the incumbent's work performance must also get a high approval rating from the community. The goal is to create trust and establish bandwagon effect that the incumbents will be re-elected based on their performance. Incumbent came off strong because of the evidence of the work he did. Control over state resources, media and bureaucracy reinforces this argument.
On the other hand, incumbents can also be defeated if there is a survey of the level of public satisfaction towards the incumbent's performance to be 70%, with the electability is only 50% (or even <50%), which will not be proportional. This could mean that there are voters that are satisfied with the incumbent's performance, but will not vote for him/them/the incumbent. Or it can also be assumed that the voter is a swing voter. If not, then maybe the bubbles migrate to the undecided voters position, or become Golput (non-voters or abstainers). A separate survey is needed to determine how many the prospective voters (or non-voters) that can be influenced by the results of a survey.
Unlike the results from other survey institutions, Kompas and SPIN (Survey & Pollling Indonesia) stated that the electability of incumbents was below 50% (Kompas 49.2%, SPIN 49%). Clearly this is a warning for the incumbent that there is an indication that a portion of Indonesia's population (50%) in actuality provides opportunities for its competitors. In other words, incumbents and competitors have the same potential and opportunity to win and to lose (50:50). It can be assumed that some of the subjects in the survey wanted change. This is an indication of protest votes against the government. A protest vote is that someone vote for party usually support in order to disapprove of something they are doing or planning to do.
Public perception on the current economic situation is very important. If it is good, the incumbent will be re-elected. But if it is bad, then the opponent will be able to take advantage. Economic issues are the most important issues that can cause incumbents to lose. The percentage is 50:50. SPIN's survey results stated that Jokowi's focus in choosing development priorities was a mistake, thus created opportunities and momentum for Prabowo-Sandi as competitors to pursue and boost their electoral potential. While Kompas' survey results saw that there was a decrease in society satisfaction towards government performance.
However Jokowi is still a strong candidate to win the presidency. If incumbents are strong, but are in a state of low level of confidence, then their strength will be based on logistics and bureaucratic instruments or other state institutions in mobilizing its support. Whereas the opposite party will rely far more on powerful militancy. It is predicted that the 2019 presidential election will be close. Because the pair of candidates have the same opportunity. Even though incumbent (Jokowi-Ma'ruf Amin) is still superior, but the gap is narrowing, instead of getting wider. Right now, the pair of Prabowo-Sandi from the opposition party are catching up. So, whoever candidate wins, it will be very close.
AUKUS One-Year Anniversary, Indonesia's Response During NPT Review Conference
The dilemma experienced by Indonesia in responding to the arms race in the region reaps many concerns. Australia announced plans to acquire nuclear-powered submarines as part of a joint U.S.-British security alliance called AUKUS. Australia intends to respond to Chinese hegemony in the Asia Pacific. Exactly a year ago, Indonesia, represented by the Ministry of foreign affairs in September 2021, responded with 5 points to which Australia must pay attention. A year passed. How was the commitment of ' the Treaty of Amity and Cooperation (TAC) among regional countries, Indonesia's response and analysis of nuclear non-proliferation diplomacy regional security during the NPT Review Conference on September 12-16, 2022?
AUKUS is an acronym for three countries: Australia, the United Kingdom (UK), and the United States (US). AUKUS is a trilateral security pact or international security agreement of three parties, namely Australia, the United Kingdom, and the United States. The primary purpose of this security pact is in response to the acceleration of Chinese power with the nuclear submarine project. In response to the arms race, Indonesia gave a warning signal to Australia by complying with the normativity of international law. A year later, academics need to analyze the normative perspective based on the ' Treaty of Amity and Cooperation approach to legislation. The case study will analyze the causes and responses of Indonesia.
Speaking about AUKUS, on September 17, 2021, Australian Prime Minister Scott Morrison said that he would hold a direct meeting with Joko Widodo. The case stems from the acceleration of Chinese hegemony in the South China Sea because there are strategic sea lanes and potential oil and gas wealth. This attitude of China is inseparable from the 'Nine Dash Line' claim that crosses Southeast Asia. Indonesia finally responded to the arms race in this region through 5 critical points for Australia, especially its commitment to the TAC. TAC is an association of Southeast Asian Nations (ASEAN) that feels vulnerable during a war between China and the US, where the supremacy of both is at play in Southeast Asian countries. Australia and the US have agreed to promote lasting peace, friendship, and cooperation in Southeast Asia.
Furthermore, TAC was established in 1976, and the basic principles of peaceful coexistence and friendly cooperation among countries in Southeast Asia include Australia as the closest country to Southeast Asia. Australia needs to pay attention to international norms that apply to good relations between countries. It is a legally binding code for relations between countries in the region and beyond. The treaty has been amended three times, in 1987, 1998, and 2020, respectively, to allow for the approval of countries outside Southeast Asia and regional organizations whose members are sovereign, among other countries. As of January 2021, there are 43 High Contracting Parties in TAC.
Looking more broadly at the AUKUS launch, Indonesia needs to look deeper into the big question mark of Australia's interests, not only with the US but also with the surrounding region. AUKUS is a binding pact between the US and Australia. While it was the beginning of AUKUS, the pact will bring several technological benefits to Australia regarding cyber capabilities, Artificial intelligence, and quantum computing, among others. Moreover, there is comfort in that.
The cause of the formation of AUKUS is in the context of hegemony in the South China Sea. Disputes in the South China Sea involving China and the US are caused by several interests, namely political, strategic, and economical. The US claims the LCS should be guarded without lawful hindrance to the movement of the military, commercial and private vessels. In addition, the US emphasized that coastal states respect UNCLOS, which includes coastal states ' peaceful norms towards EEZ. The US has allied agreements with Thailand, South Korea, Japan, Australia, and the Philippines in the LCS region. The US also said it has close ties with New Zealand and Singapore. Therefore, the US offers a strong development and defense opportunity to the Asian country's security network. Sometimes, Indonesia responds when the US defense in question does not involve Indonesia in it, including in the AUKUS. Australia and the United States have signed an agreement aimed at promoting lasting peace, lasting friendship, and cooperation in Southeast Asia.
ASEAN countries are already agitated about the re-emergence of multilateral cooperation (Australia, the US, Japan, and India). AUKUS now appears to have added military might, Connie Rahakundini Bakrie, a military analyst at Ahmad Yani University in West Java, said. Many alliances do not involve Indonesia, proof that Indonesia cannot remain silent because Indonesia is one of the leaders and influential countries among countries in ASEAN.
Referring to the functions of diplomacy, the melting of deteriorating relations, the Prevention of War, establishing cooperation, building opinions, and carrying out foreign policy countries, Indonesia responds to the arms race that began to heat up in the LCS case, the Australian Nuclear Submarine. Guided by TAC and UNCLOS, Indonesia gave Australia a precautionary warning. Based on the Ministry of Foreign Affairs, the TAC regulates conflict resolution mechanisms among state parties involved peacefully. The TAC was signed in 1979 by the 5 (five) founding Heads of state of ASEAN. The TAC was amended in 1987 to open countries' accession in other regions. As of 2014, 32 (thirty-two) countries, including 10 ASEAN countries, have acceded to the TAC.
Nuclear proliferation over time has changed. At first nuclear development was associated only with security. Nevertheless, now nuclear is also narrated as a security holder. For instance the US-India deal, the US has taken the lead in acquitting India of the charges. Even before the U.S.-India nuclear deal appeared to be heard, it became a disturbing consequence. The US became willing to grant nuclear permits following its national interests. Another example of US intervention in nuclear matters, Pakistan and Israel, were also denied access to the nuclear technology market. Pakistan's National Command Authority, responsible for the nuclear weapons program, was declared in August 2007. The US-India nuclear agreement would have implications for Strategic hegemony, allowing India a large number of nuclear weapons if left unattended.
That is what Indonesia fears when it is not included in the security agreement between the US country and its allies in the AUKUS. Disputes in LCSs close to Indonesia as a signatory to UNCLOS need to take action or voice recommendations along with a response. AUKUS started the project with the Australian Nuclear Submarine plan, which in the future may be nudging Indonesia because Australia and Indonesia are limited close to maritime waters. The Ministry of foreign affairs of the Republic of Indonesia stated the Australian Nuclear Submarine.
A result of the acceleration of Chinese power in the South China Sea attracted the United States' response to become a player in it. The United States joined Australia. Indonesia, which borders the Nine-Dash Line and is directly affected by Chinese hegemony in the LCS, is proven by Chinese ships entering Indonesian waters. The non-inclusion of Indonesia as a collection of AUKUS countries makes Indonesia also have to respond to the AUKUS project, namely the Australian Nuclear Submarine. Although the purpose responds to Chinese hegemony in the LCS, Indonesia should be wary of a maritime country close to Australia. Therefore, Indonesia issued a statement, and its response to the Australian nuclear submarine project was withdrawn from the normative side, especially in holding the ' Treaty of Amity and Cooperation. Indonesia also warned Australia to be careful and pay tribute to UNCLOS 1982 in maintaining peace and security in the region.
During the anniversary of AUKUS, Indonesia said:
"Indonesia calls upon all States parties to the Treaty to garner political will and create opportunities for IAEA member States to develop a constructive approach on verification and monitoring arrangements of the nuclear-armed forces, with a view, among others, to enhance safeguards agreements that tighten monitoring measures for uranium designated for naval propulsion reactors in non-nuclear-weapon States to prevent diversion of that material for use in a nuclear weapons program."
A year of the AUKUS commemoration, in July 2022, IAEA Director-General Rafael Grossi said satisfied with Australia's commitment to comply with Nuclear non-Proliferation. The 10th Review Conference of the Treaty on the Non-Proliferation of nuclear weapons (NPT) on 12-16 September prompted discussions on AUKUS. Indonesia had opposed AUKUS, and the Ministry of Foreign Affairs of the Republic of Indonesia stated Australia's nuclear submarines, especially the nuclear program close to Indonesian waters. A year later, Indonesia's submission invited much international attention. This submission shows that Indonesia opposes Australia'S SSN program and seeks to prevent it. Whatever the Indonesian government's personal views, the working paper does not oppose the acquisition of SSN by Australia. In fact, it provides a path to the establishment of a solid protective regime.
Muslim piety in Southeast Asia mirrors increased religious traditionalism in the Middle East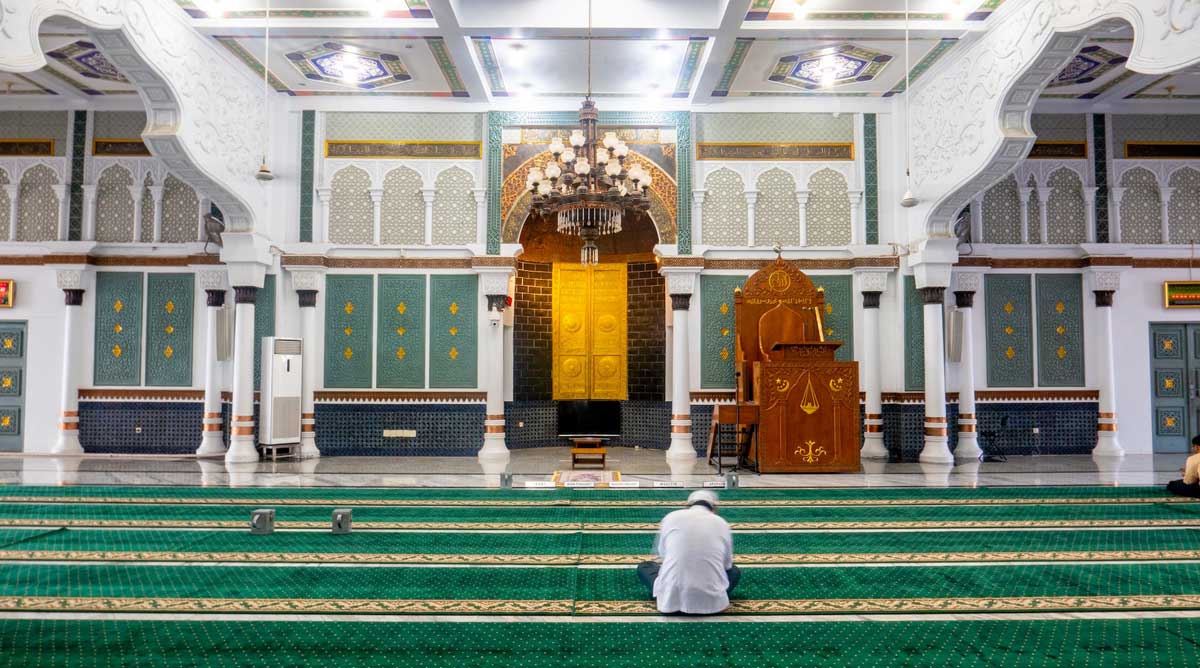 In a mirror image of recent polling in the Middle East, a just-published survey of Muslims in Southeast Asia suggests Islam's central role in people's daily lives and choices.
The survey was published days after former Indonesian minister of social affairs Habib Salim Segaf Al-Jufri was named secretary general of the Qatar-based International Union of Muslim Scholars (IUMS), founded by controversial Islamic scholar Yusuf al-Qaradawi, one of the world's foremost Muslim theologians associated with the Muslim Brotherhood. Mr. Al-Qaradawi died on Monday in Doha at the age of 96.
Intriguingly, Mr. Al-Jufri, a senior member of Indonesia's Brotherhood-affiliated Prosperous Justice Party (PKS), also represents the World Assembly of Muslim Youth (WAMY) in East and Southeast Asia, a Saudi government-funded organization initially established in the 1970s to promote Saudi religious ultra-conservatism globally. Since 2016, the group has been redirected to promote Crown Prince Mohammed Bin Salman as a reformer pushing the kingdom towards a more moderate and tolerant interpretation of Islam.
The publication also came as Nahdlatul Ulama, the world's largest Muslim civil society organisation in the world's most populous Muslim-majority country and democracy, forged an unlikely alliance with Saudi Arabia's Muslim World League.
Like WAMY, the League, once a prime vehicle globally propagating Wahhabism, has become Mr. Bin Salman's primary vehicle in his effort to garner religious soft power and propagate an autocratic version of Islam that is socially liberal, but that demands absolute obedience to the ruler.
Neither event will have influenced the responses of the 1,000 people covered in the survey of Southeast Asian Muslims. But the events put the poll into a context in which Muslim organisations, whether state-controlled or not, are pushing different concepts of a moderate interpretation of Islam and making political Islam's perceived legitimacy or illegitimacy one of their key drivers.
Mr. Bin Salman, who pushes social reform against the background of a history of promoting ultra-conservative dominance, may be more concerned about the growing importance of traditional Islam than governments in Southeast Asia, whose history and encounter with Islam are often influenced by local culture, tradition, and mysticism.
Even so, political and business leaders in Southeast Asia, home to 276.5 million Muslims who account for 40 per cent of the region's population, are likely to take note of the Southeast Asian survey as well as recent polling in the Middle East amid perceptions of greater religious conservatism in their countries that are not only aligned with trends in other parts of the Muslim world but also in major non-Muslim faith groups across the globe.
Malaysia and Indonesia, together with Saudi Arabia and the United Arab Emirates, emerged as the top four halal markets on this year's Global Islamic Economy Indicator compiled by US-based research and consultancy company DigiStandard.
The Indicator considers various sectors, including halal food, Islamic finance, Muslim-friendly travel, recreation, and media. Malaysia maintained its long-standing top position because of a 20 per cent jump in investment in Shariah-compliant funds and the success of its Islamic cartoons for children.
Ninety-one per cent of the respondents of the Southeast Asian survey conducted by two New York-based consultancies, Wunderman Thompson Intelligence and the Muslim Intel Lab established last year by YMLY&R, described a strong relationship with Allah as very important.
Lagging in importance was wealth, which was of significance to only 34 per cent of those surveyed, followed by 28 percent who cared about their passions and 12 percent to whom fame was a concern.
Eighty-four per cent of the respondents in Malaysia and Indonesia said they prayed five times daily. Thirty-three per cent described themselves as more observant than their parents, 45 per cent said they were just as observant as their parents, and 21 per cent stated that they were less observant.
Religion's increasing importance stroked with the polling in the Middle East where 41 per cent of 3,400 young Arabs in 17 Arab countries aged 18 to 24 said religion was the most important element of their identity, with nationality, family and/or tribe, Arab heritage, and gender lagging far behind. That is 7 per cent more than those surveyed a year earlier.
The Middle Eastern polls further showed that a majority disagreed with the notion that "we should listen to those among us who are trying to interpret Islam in a more moderate, tolerant, and modern way."
In many ways, the Southeast Asian survey was more granular because it focused on Muslim consumer behaviour.
The poll put into perspective a decision in March by the Indonesian ministry of religious affairs headed by a prominent Nahdlatul Ulama figure to deprive the once-powerful Indonesian Ulema (Islamic scholars) Council of its de facto monopoly on halal certification by opening the sector to competition.
Halal certificates are big business. The Halal Product Assistance Agency issues the certificates based on a fatwa issued by the Council to companies in food, fashion, education, pharmaceuticals, cosmetics, tourism, media, travel, medical, health, art, culture, and finance.
The overwhelming majority of respondents in the Southeast Asia survey, 91 per cent, said whether a product was halal was very important in their decision to purchase. At the same time, 83 percent identified halal with certification by an Islamic body.
Sixty-one percent factor halal into their banking and investment preferences. Seventy-seven percent said the availability of halal facilities was important in their choice of travel destinations. Eighty-five per cent wanted a metaverse that caters specifically to Muslims, and 53 percent used prayer and Qur'an apps.
All in all, comparing the polls suggests that religion plays an increased role in people's lives in the Muslim world beyond the Middle East.
In Southeast Asia, the survey underlines the importance of efforts by groups like Nahdlatul Ulama to promote a humanitarian interpretation of Islam that is tolerant, pluralistic, and respectful of human and minority rights.
In the Middle East, the surveys challenge autocratic leaders whose concept of moderate Islam is social reform needed to cater to youth aspirations, enable economic diversification, and provide religious legitimation of their absolute power as part of a strategy for regime survival.
As a result, Southeast Asia, rather than the Middle East, could emerge as the cradle of religious reform in the Muslim world.
Nahdlatul Ulama appears to believe it can achieve that if it convinces the likes of the Muslim World League that reform has to be genuine and holistic rather than self-serving. That's an if with a capital I in a strategy that is as risky as it is bold.
The so-called Indonesia-South Korea Special Strategic Partnership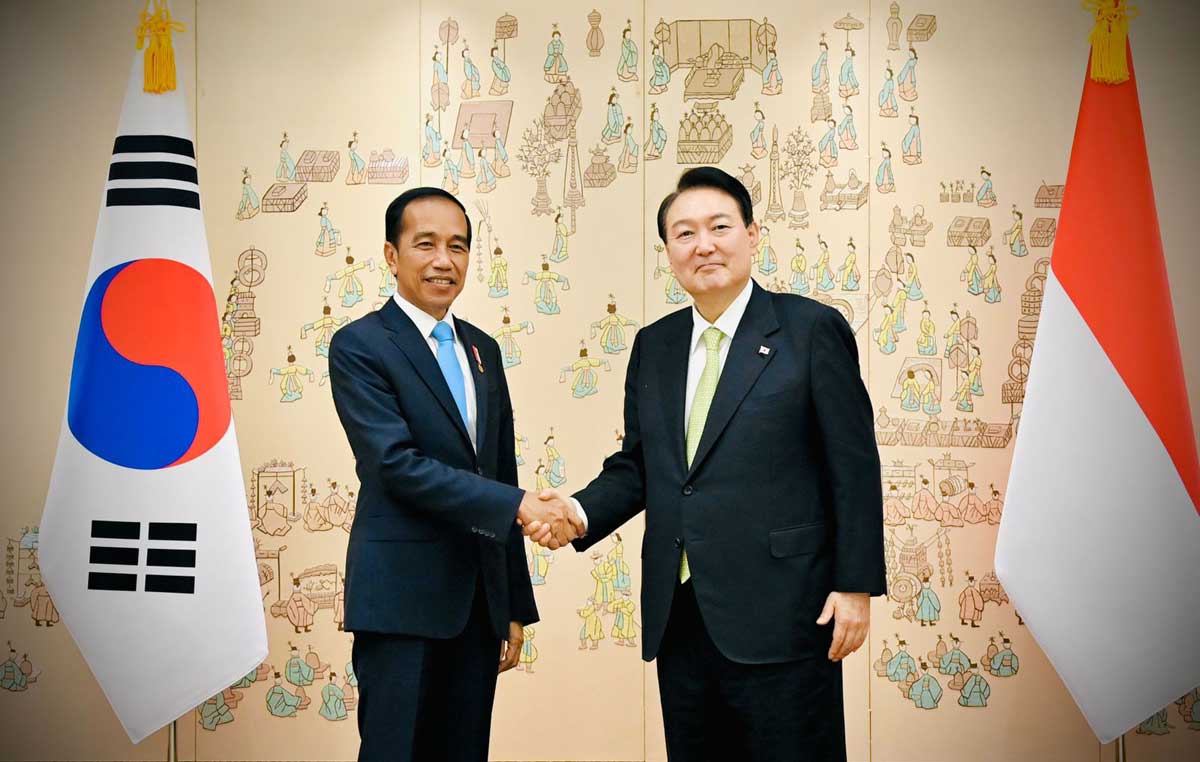 In several attempts, people can find out there are repetition phrases that informally appeared from 5 years ago until now related to South Korea-Indonesia relations, it is the label "special strategic partnership". Initially it happened during South Korea's former president, Moon Jae-in, official trip to Indonesia in 2017. Cited from Indonesia's Foreign Ministry Press Briefing in Jakarta Globe site, the visit means to upgrade the bilateral relations level from strategic partnership into special strategic partnership, especially to accelerate industrialization in Indonesia.
The labels seem relevant as both governments agreed to continuing the discussion related to Indonesia-South Korea Comprehensive Economic Partnership Agreement (IK-CEPA) in 2018 that had been postponed in 2014 due to the shifting government. The agreement is likely to eliminate 95,54% post tariffs on the Korea side, while Indonesia does 92,06% post tariffs. Indonesia would get bigger market access in several sectors such as fisheries, agriculture, and other national industrial products, while South Korea is more accessible in several service sectors such as online game, construction, and healthcare service.
The agreement is barely ratified by Indonesia's parliament at the end of August 2022 and the Parliament is also warning the executive branch to pay attention to keep the national interest & to be aware of the competitiveness in liberal market post-agreement since many countries are facing the post-pandemic recovery complex recently.
Besides the mentioned agreement, Indonesia and South Korea have several finished and ongoing strategic projects. Start with an ongoing joint-program on Boramae jet fighters in which Indonesia shares 20% and South Korea holds the rest of production cost. The program aims to reach mass production in 2027 and could have a competitive feature to US-made F-15, but likely less than the F-35 model. Besides that, South Korea is also involved in an Indonesia-owned submarine project for the 209/1400 type which is named KRI – Nagapasa 403 and KRI – Ardadedali 404, both respectively arrived in Indonesia in 2017 and 2018.
If the means of upgrading the relationship level to be a special one by holding the IK-CEPA, Boramae project, and other projects related to strategic necessity of the countries, then it seems Indonesia really has been treated as South Korea's "Special Strategic Partner". The mentioned projects aren't covering all the government-to-government or business-to-business projects that can be classified to assert the upgraded relationship level such as Hyundai-LG investment on electric vehicle ecosystem in Karawang, West Java.
Is Indonesia the only one "Special Partner"?
To answer the question's sub-headline, we may look back at the trade balance between South Korea and its several bilateral partners in southeast Asia, including Singapore, Vietnam, and Indonesia, for around 5 years. South Korea & Singapore had established the free trade agreement then put into force in 2006. The Korea's import trade value from Singapore in 2006 is around $5,886,680,000 then in 2007 was risen around 16,5%, but 2017-2021 reports Singapore's deficit trade with South Korea around $3,457,218,000 with Korea's major deficit from importing parts of nuclear machinery & mechanical appliances.
Meanwhile, South Korea & Vietnam had signed similar agreements and were activated in 2015. Vietnam's export values to Korea moderately rose from $9,804,831,000 in 2016 to $12,495,154,000 in 2017. However, as the same interval trade reports as Singapore, Vietnam is also facing deficit trade around $32,762,826,000. Meanwhile, South Korea itself faces big deficits in several of Vietnam's competitive commodities such as articles of apparels & clothing, furniture, and fisheries commodities.
Now, let's take a look at South Korea-Indonesia trade activity. As Indonesia just barely ratified the IK-CEPA in August 2022, it's hard to set the significance of the IK-CEPA effect on both countries' trade. However, Indonesia-South Korea trade performance benefited Indonesia for the interval 2017-2021 with Korea Custom Service noting the surplus for Indonesia is equivalent to $8,121,555,000. South Korea's major deficits come from Indonesia's prominent commodities such as mineral fuels & oils and other metal & mining products that are heavily demanded by Korea's domestic industry.
Worth noting that even though the 3 mentioned countries may have their own bilateral economic agreement with South Korea, the countries are members of ASEAN and ASEAN itself has particular economic agreement under ASEAN-South Korea Free Trade Agreement (AK-FTA) which also benefited the 3 countries. In conclusion, the countries have so much leverage during trade with South Korea under several agreements.
Indonesia is relatively one of key partners for South Korea since both countries share a significant number of demands in particular industry commodities. However, South Korea's trade volume with Indonesia isn't as big as with Vietnam which shares 4.4% of Korea's imports and 9.04% of Korea's exports in 2020. Indonesia only shares 1.62% of Korea's imports and 1.23% of Korea's exports as OEC displayed. In conclusion, Indonesia moderately played a significant role for South Korea and recently both countries really upgraded their ties by holding many mutual projects, but we can't be blind that Vietnam was way forward in captivating South Korea's market as it reflected by the bilateral trade volume and one of the earlier Asian countries to established a bilateral trade agreement with South Korea.
Regardless of the "Special Strategic Partnership" label, Indonesia should seize the moment once the IK-CEPA applied in both countries by pushing diverse products to be exported, not merely relying on mineral & mining commodities. The government and Indonesia's corporation must swiftly be aware of the Korean domestic market demands and its opportunities to make sure the IK-CEPA wouldn't become boomerang which will hurt Indonesia's domestic market since the market becomes more liberal & South Korea has a relative competitive advantage above Indonesia and its product highly demanded by huge number of Indonesians. The government can support the micro, small, and medium enterprises (MSMEs) to grasp the moment to export their product not only by providing them credit assistance but also information & legality aspects to fulfilled the necessity of exporters which somehow people aren't aware of and facing complexity administration.