Towards a Transparent and Effective Management of Guyana's Oil and Gas Sector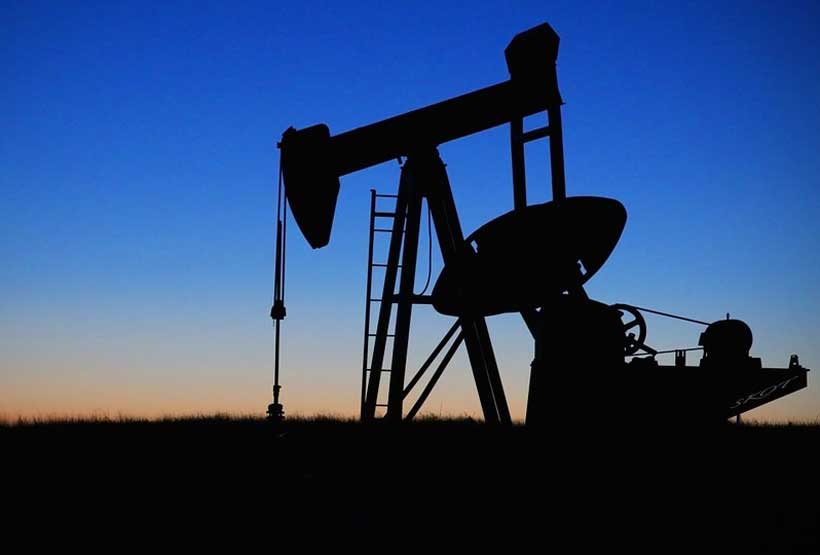 The World Bank's Board of Executive Directors approved a US$20 million credit from the International Development Association (IDA) to strengthen institutions, laws and regulations to promote good governance and a prudent management of Guyana's oil and gas sector.
Guyana is now among the 25 largest oil reserve-holders in the world after a series of discoveries starting in 2015. Annual GDP growth is projected to rise from 4.6 percent in 2019 to 34 percent in 2020.
"Well managed oil revenues can have a transformative and sustainable impact on a country's development," said Tahseen Sayed, World Bank Country Director for the Caribbean. "Guyana today has an extraordinary opportunity to reduce poverty and bring long-term benefits to its people."
The Guyana Petroleum Resources Governance and Management Project will provide technical assistance to the Government of Guyana in updating existing laws and regulations and introduce strong checks and balances to mitigate environmental and social impacts. In accordance with the World Bank Group announcement at the 2017 One Planet Summit, the project will not finance upstream oil and gas.
"Resource wealth can lift people out of poverty and boost human capital. But a robust policy framework with strong regulations and institutions is an essential prerequisite. Through this technical assistance the World Bank will contribute to strengthening Guyana's institutions and enhancing its legal and regulatory framework, maximizing the benefits of its natural resources," said Christopher Sheldon, World Bank Practice Manager, Energy and Extractives Global Practice.

The project will also build the capacity of key institutions including the Department of Energy, the Environmental Protection Agency and the Ministry of Finance for prudent management of the oil revenues. The project will also enhance social accountability through information campaigns and citizen engagement.
ADB Private Sector Deal to Promote Solar Power in Afghanistan
The Asian Development Bank (ADB) has signed a $4 million loan with a special purpose vehicle and subsidiaries owned by the 77 Construction, Contracting, and Trading Group (77 Group), an international civil works contracting firm headquartered in Turkey, to help build a 15.1 megawatt (MW) solar power plant and promote the development of renewable energy in Afghanistan.
The borrower is Barakat Kandahar Solar Energy (BKSE), a special purpose vehicle majority owned by 77 Afghanistan, a subsidiary of 77 Group. The co-borrowers include three subsidiaries of 77 Group. The agreement was signed by Principal Investment Specialist at ADB's Private Sector Operations Department Ms. Sonali Tang, and Chairman, BKSE, and owner of 77 Group Mr. Suleyman Ciliv.
"Having a stable, sustainable, and reliable energy source is important for the growth and development prospects of Afghanistan, where power generation and access is one of the lowest in the world," said Senior Public–Private Partnership specialist at ADB's Office of Public–Private Partnerships Mr. Mohammed Azim Hashimi. "ADB's support for this important project will help provide long-term financing that is not available locally to build and operate a state-of-the-art solar power plant in Afghanistan."
"77 Group would like to thank ADB for paving the way for investors in Afghanistan by supporting the first private sector-financed independent power producer ," said 77 Group representative and project director Mr. Burak Unsal. "77 Group is keen to work with ADB on future renewable energy investment projects.''
Afghanistan ranks in the bottom 5% in terms of per capita electricity usage, with only 30% of the country's population connected to the grid in 2015. In terms of energy mix, solar power accounts for only about 1% or 3 MW of the country's total installed generation capacity. This is despite Afghanistan having about 220,000 MW of solar power generation potential. The Government of Afghanistan aims to develop the country's renewable energy generation, including solar power, so it can contribute at least 5,000 MW (40% share) to the national grid by 2032.
The Kandahar Solar Power Project will install a 15.1 MW solar photovoltaic power plant and related facilities, increasing the supply of clean power to the domestic grid in Afghanistan. The power plant will generate about 27.5 gigawatt-hours of electricity annually and avoid 8,500 tons of carbon dioxide emissions. It will also help lift the share of renewable energy in the country's total installed power generation capacity to between 4,500 MW and 5,000 MW by 2032.
ADB will also administer a $3.85 million loan from the Canadian Climate Fund for Private Sector in Asia II (CFPS II) for the project. CFPS II was established in March 2017 to support greater private sector participation in climate change mitigation and adaptation in low and lower middle-income countries in Asia and the Pacific.
IEA holds Energy Efficiency Training Week in Paris
The International Energy Agency is hosting its 11th Energy Efficiency in Emerging Economies Training Week from 20 to 24 May. More than 120 energy efficiency professionals from 40 countries have come together in Paris for the event.
The objective of the training week is to enable participants to learn from leading experts in the field and from each other, strengthening the knowledge and networks needed to meet some of today's most pressing challenges. The weeklong activities focus on the critical role of energy efficiency in mitigating growing energy demand across all sectors in the world's fastest‑growing economies.
Dr Fatih Birol, the IEA's Executive Director, kicked off the event by stressing the importance of energy efficiency as the first fuel. "Many of the challenges the world is facing today – climate change, energy security, access to electricity – can be met at a large scale only by implementing the right energy efficiency policies," he said.
Ambassadors from Brazil, Switzerland and the United Kingdom joined Dr Birol in the open plenary session to share their experiences and support for the training week. His Excellency, Mr. Carlos Márcio Cozendey, Ambassador and Delegate of Brazil to International Economic Organisations in Paris, commended the opportunity that the training week presents. "Energy efficiency will remain very important in Brazil, and international cooperation through the IEA and bilateral cooperation with different countries will be an important part of that," he said.
Participants are engaged in one of five parallel courses, which focus on energy efficiency in buildings, industry, appliances and equipment, cities, and indicators and evaluation. Experts from the IEA are guiding participants through an interactive agenda, with lectures, discussions, practical exercises, site visits and group activities.
The IEA will host its first Energy Efficiency Training Week for Africa later this year and a specialised training programme on green buildings in Singapore from 16 to 18 July. Please keep an eye on our website for registration opening dates.
IEA holds high-level workshop on outlook for offshore wind energy
The IEA held a high-level workshop on the outlook for offshore wind energy on Monday, bringing together 80 senior representatives from government, the private sector, research groups, academia and international organisations.
Participants joined from countries around the world, including many from Europe, the United States, Japan and China. Altogether, the countries represented at the workshop account for 97% of current and planned offshore wind development.
Renewable energy is changing the nature of electricity supply, and offshore wind power has great potential to contribute to cleaner and more secure power systems. Technological improvements for offshore wind are improving performance and lowering the costs of the electricity it produces, drawing interest from markets across the globe.
Monday's workshop covered the current status of and regional policy plans for the development of offshore wind, along with the key opportunities for accelerating deployment and the main challenges constraining growth. It took place in support of the first in-depth look at offshore wind in the World Energy Outlook (WEO), the IEA's flagship publication.
"We must accelerate the deployment of all low-carbon technologies, from renewables to nuclear power to carbon capture, utilisation and storage," Dr Fatih Birol, the IEA's Executive Director, said in his opening remarks. "Our analysis has shown that decarbonising electricity as rapidly as possible is at the heart of any sustainable energy future, and offshore wind has a major role to play in this effort."
Renewables capacity growth worldwide stalled in 2018 after two decades of strong expansion. At the same time, additional electricity supply from renewable sources failed to keep pace with the rapid growth in electricity demand. As a result, the power sector accounted for almost two-thirds of the global increase in CO2 emissions, which reached an all-time high in 2018. In this context, tapping the potential of offshore wind alongside other low-carbon technologies will be critical to achieving global sustainable development goals.
Dr Birol will launch the WEO Special Report on Offshore Wind in October in Copenhagen, Denmark, alongside the Danish Prime Minister. The World Energy Outlook 2019 will be launched on 13 November.