Brexit: Visa-free access to the EU for UK nationals and to the UK for Europeans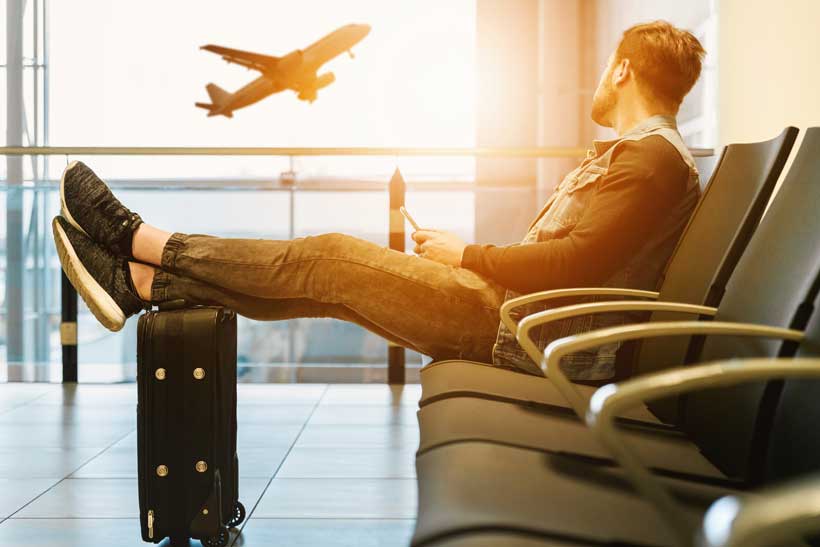 UK nationals would be able to enter the EU visa-free for short periods after the country's exit, provided EU nationals enjoy the same conditions when travelling to the UK.
With 38 votes to 8 and 3 abstentions, Civil Liberties Committee MEPs backed on Wednesday a compromise with the Council on the proposal for a visa waiver for UK citizens once their country withdraws from the European Union. The text will be put to the vote in plenary on Thursday.
If approved, the legislation will apply from the day following the UK's withdrawal from the European Union. From that date, UK nationals who are British citizens will not be required to have a visa for stays in the EU of up to 90 days in any 180-day period.
For that purpose, the United Kingdom will be included in the list of countries whose nationals do not need to request a visa to enter the EU for business, tourism or to visit relatives or friends. The visa exemption does not provide for the right to work in the EU.
No visa waiver without reciprocity
The text specifically states that the visa waiver will be granted to UK nationals on the basis of reciprocity, i.e. provided that EU nationals are also given visa-free access for short business or tourist trips to the UK if it becomes a non-EU country.
If the UK introduces a visa requirement for nationals of at least one member state, "the reciprocity mechanism foreseen in EU legislation should apply", says the text. This may lead to visa requirements for UK nationals being reintroduced.
Sergei Stanishev (S&D, BG) , rapporteur for the proposal, said: "Today's vote is an important step for guaranteeing the right to visa-free travel for European and British citizens after Brexit, especially in the case of no deal. It is no secret that the negotiations were blocked over the Gibraltar footnote, but in the end it was Parliament who demonstrated responsibility and put citizens' interests first. The Council's irresponsible approach seriously undermines the spirit of sincere cooperation between the EU institutions and I hope it will not be repeated in the future".
Next steps
Following the endorsement by Council's Committee of Permanent Representatives (COREPER) and the Civil Liberties Committee, the proposal will be put to the vote by the full House on Thursday 4 April. The legislation needs to be adopted and published in the Official Journal of the EU before 12 April, to prepare for a no-deal Brexit on that date.
The visa waiver will be applicable in all EU member states (except Ireland, which has its own visa policy) and in the Schengen associated countries (Iceland, Liechtenstein, Norway and Switzerland). Ireland and the UK have a specific bilateral arrangement which provides for visa-free travel between the two countries.
Explainer: Capital Markets Union Action Plan
What is the Capital Markets Union (CMU) and why is it important?
The CMU is the EU's plan to create a truly single market for capital across the EU. It aims to get investment and savings flowing to the companies and projects that need them across all Member States, benefitting citizens, investors and companies, regardless of where they are located. The CMU provides new sources of funding for businesses, helps increase options for savers and makes the economy more resilient.
Fully functioning and integrated capital markets will allow the EU's economy to grow in a sustainable way and to be more competitive. An economically stronger Europe will better serve its citizens and help the EU play a stronger role on the global stage.
The CMU is essential for delivering on all of the EU's key economic policy objectives: ensuring Europe's recovery from the coronavirus crisis, an inclusive and resilient economy that works for all, the transition towards a digital and sustainable economy, and a strategically autonomous EU in an increasingly complex global economic context. Meeting these objectives requires massive investment that public money and traditional funding through bank lending alone cannot deliver. Only well-functioning, deep and integrated capital markets can provide the scale of support needed to recover from the crisis and power the transition. The CMU is not a goal in itself, but a fundamental policy to progress on key European priorities.
Completing the CMU requires support from the European Parliament and Member States at the highest level and from technical experts in public administration. It also requires that market participants make good use of the measures. The EU can offer tools and put in place supporting conditions, but it is for national authorities to implement them on the ground, and for private actors to take the initiative, seize business opportunities and innovate.
Work on the CMU was launched well before the coronavirus crisis. But the pandemic has injected real urgency into the CMU. Public support and bank loans have helped households and businesses stay afloat by addressing the short-term liquidity squeeze caused by lock-downs. In order to stay solvent in the medium and longer term, however, businesses need a more stable funding structure. The EU's industry, including small and medium-sized businesses, needs more equity to recover from the economic shock and become more resilient.
What has been done so far?
Efforts to put in place a single market for capital started with the Treaty of Rome more than fifty years ago. The Maastricht Treaty of 1992 and the Financial Service Action Plan of 1999 sought to deliver on that vision, revealing however that the complexity and importance of European capital markets merited a further dedicated and targeted set of measures. The Commission therefore adopted the first dedicated CMU Action Plan in 2015. Responding to evolving challenges and priorities, this was further complemented with new actions in the CMU Mid-Term Review of 2017.
The Commission has delivered on all the individual actions announced in the 2015 CMU Action Plan and the 2017 Mid-term Review. The European Parliament and the Member States have agreed on 12 out of the 13 legislative proposals on the key CMU building blocks and on all three proposals on sustainable finance. While the EU has made significant progress, creating and deepening the CMU is complex and no single measure will complete it. Progress on some controversial issues has been slow and there are still significant barriers to a well-functioning CMU. There are difficulties in many areas, including supervision, taxation and insolvency laws. These barriers exist for a number of reasons, including the specific financial culture in any given Member States. These differences are deep-rooted, and will take time to tackle. The transition towards a Capital Markets Union remains a long-term EU-wide structural reform that requires time, effort, resources and – above all – unwavering political commitment.
What are the benefits of a Capital Markets Union (CMU)?
The CMU will complement Europe's strong tradition of bank financing and will help to:
Make funding more accessible for European companies: the CMU will mobilise capital in Europe and channel it to all companies, including SMEs, and infrastructure projects that need it to expand and create jobs.
Bring funding more effectively to investment projects across the EU: the CMU is a classic single market project that benefits all Member States. Those Member States with the smallest markets and high growth potential have a lot to gain from a better channelling of capital and investment into their projects. More developed market economies will benefit from greater cross-border investment and saving opportunities.
Give opportunities to individuals to save and invest long-term. The CMU is important to create a more inclusive and resilient society. It can also help address societal challenges such as the one posed by Europe's ageing population by contributing to an adequate and sustainable income at old age.
Make the financial system more stable: by opening up a wider range of funding sources and more long-term investment, and reducing the vulnerability of EU citizens and companies to banking shocks, such as those they were exposed to during the financial crisis.
Deepen financial integration and increase competition: more cross-border risk-sharing, deeper and more-liquid markets and diversified sources of funding should deepen financial integration, lower costs and increase European competitiveness, therefore benefitting European consumers.
What does the new CMU Action Plan seek to achieve?
While significant progress has been made in the previous CMU Action Plan, some of the critical barriers to a single market remain. Therefore, it is time for complementary measures to be put forward, allowing the EU to also tackle the new challenges that the EU faces today with the coronavirus pandemic.
In today's Action Plan, the Commission has set out a list of measures to make real progress on completing the Capital Markets Union. These measures build on detailed discussions with stakeholders as well as the recommendations of the High Level Forum on Capital Markets Union, which brought together high-calibre industry representatives, academics and representatives of civil societies. They also take into account and build on the Capital Markets Recovery Package announced by the Commission on 24 July and the Banking Package of 28 April, which both aim to facilitate bank lending to households and businesses and make it easier for capital markets to support European businesses to recover from the crisis.
The Commission has committed to 16 new measures to achieve three key objectives:
Ensuring that the EU's economic recovery is green, digital, inclusive and resilient by making financing more accessible for European companies, in particular SMEs;
Making the EU an even safer place for individuals to save and invest long-term;
Integrating national capital markets into a genuine EU-wide single market for capital.
Individually, each measure represents one more piece of the puzzle: a step forward in areas where progress has been slow or where further work is necessary to achieve CMU. Taken together, they move the EU closer to the vision for CMU: a single market for capital across the EU that works for all Europeans, wherever they live and work.
How will CMU contribute to economic recovery?
The Commission has put forward "Next Generation EU" – an emergency temporary recovery package to help repair the immediate economic and social damage brought by the coronavirus pandemic, kick-start Europe's recovery and prepare for a greener and more digital future. In parallel, the European Central Bank, Member States, and regional and local authorities have taken extraordinary measures and injected public funds on an unprecedented scale to support the recovery. Banks have so far broadly continued lending to businesses. However, this financing – despite being absolutely essential for Europe's short-term recovery – will not be sufficient given the magnitude and expected duration of financing needs. Market financing will be the lifeblood that sustains the recovery and future growth over the long-term.
The strength and durability of the economic recovery will crucially depend on the availability of sufficient funding to EU companies. The use of market funding and especially of equity will therefore be paramount to support the economic rebound. Given the high level of domestic savings and openness of the EU financial system to global investors, there should not be a genuine shortage of funding. At the same time, savers must have the confidence to invest in a safe way, benefitting from the opportunities offered by the economic recovery.
What measures are being put forward to facilitate the financing of companies?
The ability of a company to access funding has a strategic importance in enabling it to grow, create jobs and innovate. As such, ensuring diverse availability of financing sources is crucial, as some types of funding would be more appropriate to some companies than to others. While bank financing is used by an overwhelming majority of SMEs, it might not be appropriate or too costly for some, especially small innovative companies without existing assets or regular revenues. Equity finance via capital markets can therefore often be more suitable for them and allow for more flexibility. In addition, diversifying sources of funding also contributes to economic and financial stability, by making sure that options remain for companies to fund themselves even when other channels are not available.
Bonds and private equity have increasingly played an important complementary role to bank lending in recent years. Access to some forms of funding, such as public equity, remains limited in most Member States. The new measures put forward by today's Action Plan aim to further facilitate the use of market funding and to help companies employ all possible funding sources, tailoring to their business models and individual needs. As one of the measures, the Commission will assess the feasibility of setting up a scheme where banks would be required to redirect SMEs whose credit application they have turned down towards alternative finance providers.
Further to that, the Action Plan will seek to make companies more visible to cross-border investors and better integrate markets by setting up an EU-wide platform that provides investors with seamless access to comparable company information. It will also seek to simplify the listing rules for public markets and encourage more long-term investment by investment funds. It will seek to support the re-equitisation of the corporate sector by incentivising institutional investors and review the existing securitisation framework to enhance the provision of credit to EU companies, in particular SMEs.
What measures are being put forward to make capital markets more attractive for retail investors?
Europe has one of the highest individual savings rates in the world. However, the level of retail investor participation in capital markets remains very low compared to other economies. This fails to serve the interests of people whose savings generate low or even negative real interest rates. It also deprives EU companies, and the EU economy in general, of much needed long-term investment. The individual investors who invest in the EU capital markets should, in many cases, be able to receive higher returns than is currently the case. At present, retail investors do not benefit sufficiently from the investment opportunities offered by capital markets and cannot adequately address their retirement needs.
Encouraging capital market investments from European households and savers can help meet the individual challenges posed by population ageing and low interest rates. It would allow people to build or protect their wealth and to meet their financing needs related to health, education and retirement.
Availability of deep and efficient capital markets can also contribute to the development of funding sources alternative to bank credit, therefore funnelling money into other financial instruments that firms use to diversify their funding. This can help improve access to financing also for SMEs and benefit the real economy in general by enabling companies to invest and create jobs.
The new CMU Action Plan puts forward a number of measures that seek to enhance the financial literacy of retail investors in order to enable them to make better financial decisions and leverage the possibilities provided for by capital markets. It will assess and review the applicable rules in the area of inducements, meaning the practices that encourage individuals to buy a particular item, such as the promise of a price reduction. This will ensure that investors receive fair advice and comparable product information. It will seek to improve the level of professional qualifications of financial advisors as well as facilitate the monitoring of pension adequacy in Member States and seek to develop best practices in the area of pension systems.
Why does CMU seek to facilitate capital market integration? What measures are being put forward in that respect?
European capital markets today remain fragmented along national lines. This locks out people and businesses in smaller local markets from the benefits of integration, notably access to a large investor base. It is essential to have well-developed local capital markets across the EU that can serve the needs of companies and savers, while at the same time integrating those markets into one single market of capital. As the benefits of larger-scale markets remain underexploited, EU financial actors are disadvantaged compared to their global peers. The departure of the UK from the EU means that parts of the financial industry are relocating to the EU, which will contribute to its multi-centre financial architecture. Ensuring the optimal flow of information and capital across the EU is therefore essential.
Today's Action Plan aims to tackle key remaining obstacles to market integration. Many of the measures set out in the previous CMU Action Plan have now been agreed and are being implemented. This is, however, not enough. Progress on some controversial issues has been slow. There are still significant barriers to a well-functioning CMU in many areas, including taxation, company and non-bank insolvency law. In these areas, the Commission will propose targeted measures, focusing on the most significant barriers that cause market fragmentation and deter cross-border investment.
For example, the stark divergence between national insolvency regimes is a long-standing structural barrier to cross-border investment. Harmonisation of certain targeted areas of national insolvency rules or their convergence could enhance legal certainty. To make the outcome of insolvency proceedings more predictable, the Commission will bring forward an initiative for minimum harmonisation or increased convergence in targeted areas of non-bank insolvency law. In addition, together with the European Banking Authority, the Commission will explore possibilities to enhance data reporting in order to allow for a regular assessment of the effectiveness of national loan enforcement regimes.
Another example is taxation. A significant burden in this area is caused by divergent, burdensome, lengthy and fraud-prone refund procedures for tax withheld in cases of cross-border investment. These procedures lead to considerable costs that dissuade cross-border investment where taxes on the return on investment need to be paid both in the Member States of the investment and of the investor, to be reimbursed only afterwards, after a lengthy and costly process. In order to lower costs for cross-border investors and prevent tax fraud, the Commission will propose a common, standardised, EU-wide system for withholding tax relief at source.
How will the CMU support the EU's key policy objectives?
The Capital Markets Union is the project that seeks to improve the EU's financial system so that it best contributes to addressing Europe's immediate and long-term challenges. More diversified funding sources can mobilise trillions of euros of investments in the twin transition, green and digital. Moreover, capital markets need to function efficiently to be able to redirect large-scale investments and to make the economy more resilient.
Public funds will not be sufficient to meet these financing needs. An efficient single market for capital is needed to mobilise the necessary funds and to ensure that sustainability considerations are rigorously incorporated in financing decisions. Digitalisation will also continue to require significant private investment if the EU's economy is to remain competitive globally.
As stated in the EU strategy on 'shaping Europe's digital future', innovative companies need funding that only capital markets can provide. This is partly because many of these companies lack the physical collateral required for bank loans. This adds to the urgency of deepening the CMU. Mastering technological advancement is also critical for the EU's financial sector to gain in efficiency, to improve access to capital and to be able to better serve Europe's people, as well as to remain competitive globally. The CMU will also improve the opportunities for SMEs to access funding and therefore will contribute to meeting the objectives of the EU's March 2020 SME strategy for a sustainable and digital Europe.
The strategies on CMU, sustainable finance, digital finance and SMEs, as well as the Recovery Plan and Next Generation EU are all mutually reinforcing. They are a joined-up package of measures to strengthen Europe's economy and make it more competitive and sustainable, and to better serve its people and companies.
How will the Commission monitor progress towards CMU?
The Commission regularly reports on the progress of legislative proposals and other measures under the first CMU Action Plan and will continue to do so also for the second Action Plan. The Commission will complement this regular reporting of legislative progress with the monitoring of how EU capital markets evolve. It has for this purpose commissioned a study that reviewed available data and indicators, with a view to establish a tool for regular measuring of progress.
A fresh start on migration: Striking a new balance between responsibility and solidarity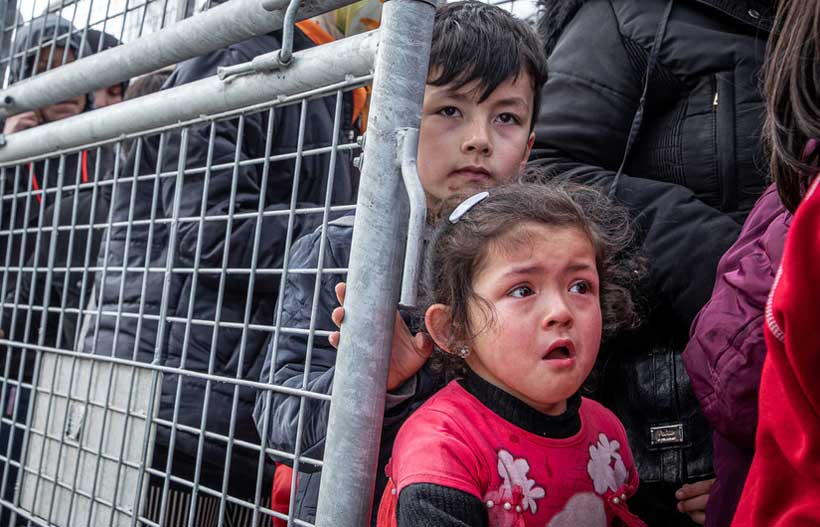 European Commission is proposing a new Pact on Migration and Asylum, covering all of the different elements needed for a comprehensive European approach to migration. It sets out improved and faster procedures throughout the asylum and migration system. And it sets in balance the principles of fair sharing of responsibility and solidarity. This is crucial for rebuilding trust between Member States and confidence in the capacity of the European Union to manage migration.
Migration is a complex issue, with many facets that need to be weighed together. The safety of people who seek international protection or a better life, the concerns of countries at the EU's external borders, which worry that migratory pressures will exceed their capacities and which need solidarity from others. Or the concerns of other EU Member States, which are concerned that, if procedures are not respected at the external borders, their own national systems for asylum, integration or return will not be able to cope in the event of large flows.
The current system no longer works. And for the past five years, the EU has not been able to fix it. The EU must overcome the current stalemate and rise up to the task. With the new Pact on Migration and Asylum, the Commission proposes common European solutions to a European challenge. The EU must move away from ad-hoc solutions and put in place a predictable and reliable migration management system.
Following extensive consultations and an honest and holistic assessment of the situation, the Commission proposes to improve the overall system. This includes looking at ways of improving cooperation with the countries of origin and transit, ensuring effective procedures, successful integration of refugees and return of those with no right to stay. No single solution on migration can satisfy all sides, on all aspects – but by working together, the EU can find a common solution.
European Commission President Ursula von der Leyen said: "We are proposing today a European solution, to rebuild trust between Member States and to restore citizens' confidence in our capacity to manage migration as a Union. The EU has already proven in other areas that it can take extraordinary steps to reconcile diverging perspectives. We have created a complex internal market, a common currency and an unprecedented recovery plan to rebuild our economies. It is now time to rise to the challenge to manage migration jointly, with the right balance between solidarity and responsibility."
Vice-President for Promoting our European Way of Life, Margaritis Schinas, said: "Moria is a stark reminder that the clock has run out on how long we can live in a house half-built. The time has come to rally around a common, European migration policy. The Pact provides the missing pieces of the puzzle for a comprehensive approach to migration. No one Member State experiences migration in the same way and the different and unique challenges faced by all deserve to be recognised, acknowledged and addressed."
Commissioner for Home Affairs, Ylva Johansson, said: "Migration has always been and always will be part of our societies. What we are proposing today will build a long-term migration policy that can translate European values into practical management. This set of proposals will mean clear, fair and faster border procedures, so that people do not have to wait in limbo. It means enhanced cooperation with third countries for fast returns, more legal pathways and strong actions to fight human smugglers. Fundamentally it protects the right to seek asylum".
Stronger trust fostered by better and more effective procedures
The first pillar of the Commission's approach to building confidence consists of more efficient and faster procedures. In particular, the Commission is proposing to introduce an integrated border procedure, which for the first time includes a pre-entry screening covering identification of all people crossing the EU's external borders without permission or having been disembarked after a search and rescue operation.
This will also entail a health and a security check, fingerprinting and registration in the Eurodac database. After the screening, individuals can be channeled to the right procedure, be it at the border for certain categories of applicants or in a normal asylum procedure. As part of this border procedure, swift decisions on asylum or return will be made, providing quick certainty for people whose cases can be examined rapidly.
At the same time, all other procedures will be improved and subject to stronger monitoring and operational support from EU agencies. The EU's digital infrastructure for migration management will be modernised to mirror and support these procedures.
Fair sharing of responsibility and solidarity
The second pillar at the core of the Pact is fair sharing of responsibility and solidarity. Member States will be bound to act responsibly and in solidarity with one another. Each Member State, without any exception, must contribute in solidarity in times of stress, to help stabilize the overall system, support Member States under pressure and ensure that the Union fulfils its humanitarian obligations.
In respect of the different situations of Member States and of fluctuating migratory pressures, the Commission proposes a system of flexible contributions from the Member States. These can range from relocation of asylum seekers from the country of first entry to taking over responsibility for returning individuals with no right to stay or various forms of operational support.
While the new system is based on cooperation and flexible forms of support starting off on a voluntary basis, more stringent contributions will be required at times of pressure on individual Member States, based on a safety net.
The solidarity mechanism will cover various situations – including disembarkation of persons following search and rescue operations, pressure, crisis situations or other specific circumstances.
A change of paradigm in cooperation with non-EU countries
The EU will seek to promote tailor-made and mutually beneficial partnerships with third countries. These will help address shared challenges such as migrant smuggling, will help develop legal pathways and will tackle the effective implementation of readmission agreements and arrangements. The EU and its Member States will act in unity using a wide range of tools to support cooperation with third countries on readmission.
A comprehensive approach
Today's package will also seek to boost a common EU system for returns, to make EU migration rules more credible. This will include a more effective legal framework, a stronger role of the European Border and Coast Guard, and a newly appointed EU Return Coordinator with a network of national representatives to ensure consistency across the EU.
It will also propose a common governance for migration with better strategic planning to ensure that EU and national policies are aligned, and enhanced monitoring of migration management on the ground to enhance mutual trust.
The management of external borders will be improved. The European Border and Coast Guard standing corps, scheduled for deployment from 1 January 2021, will provide increased support wherever needed.
A credible legal migration and integration policy will benefit European societies and economies. The Commission will launch Talent Partnerships with key non-EU countries that will match labour and skills needs in the EU. The Pact will strengthen resettlement and promote other complementary pathways, seeking to develop a European model of community or private sponsorship. The Commission will also adopt a new comprehensive Action Plan on integration and inclusion for 2021-2024.
Next steps
It is now for the European Parliament and Council to examine and adopt the full set of legislation necessary to make a truly common EU asylum and migration policy a reality. Given the urgency of local situations in several Member States, the co-legislators are invited to reach a political agreement on the core principles of the Asylum and Migration Management Regulation and to adopt the Regulation on the EU Asylum Agency as well as the Regulation on Eurodac by the end of the year. The revised Reception Conditions Directive, Qualification Regulation and recast Return Directive should also be adopted quickly, building on the progress already made since 2016.
Background
Today's proposals deliver on President von der Leyen's commitment in her Political Guidelines to present a new Pact on Migration and Asylum. The Pact is based on in-depth consultations with the European Parliament, all Member States, civil society, social partners and business, and crafts a careful balance integrating their perspectives.
Green Deal: €1 billion investment to boost the green and digital transition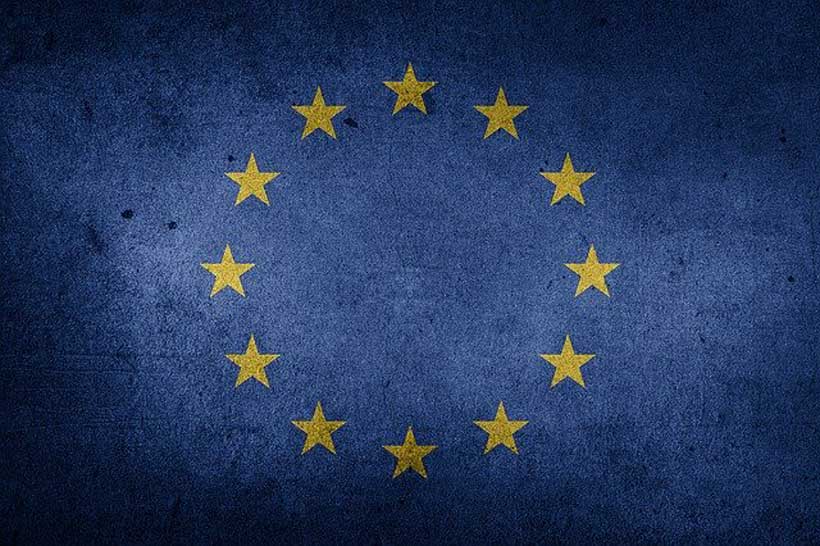 The European Commission has decided to launch a €1 billion call for research and innovation projects that respond to the climate crisis and help protect Europe's unique ecosystems and biodiversity. The Horizon 2020-funded European Green Deal Call, which will open tomorrow for registration, will spur Europe's recovery from the coronavirus crisis by turning green challenges into innovation opportunities.
Mariya Gabriel, Commissioner for Innovation, Research, Culture, Education and Youth said: "The €1 billion European Green Deal call is the last and biggest call under Horizon 2020. With innovation at its heart, this investment will accelerate a just and sustainable transition to a climate-neutral Europe by 2050. As we do not want anyone left behind in this systemic transformation, we call for specific actions to engage with citizens in novel ways and improve societal relevance and impact."
This Green Deal Call differs in important aspects from previous Horizon 2020 calls. Given the urgency of the challenges it addresses, it aims for clear, discernible results in the short to medium-term, but with a perspective of long-term change. There are fewer, but more targeted, larger and visible actions, with a focus on rapid scalability, dissemination and uptake.
The projects funded under this call are expected to deliver results with tangible benefits in ten areas:
Eight thematic areas reflecting the key work streams of the European Green Deal:
Increasing climate ambition
Clean, affordable and secure energy
Industry for a clean and circular economy
Energy and resource efficient buildings
Sustainable and smart mobility
Farm to fork
Biodiversity and ecosystems
Zero-pollution, toxic-free environments
And two horizontal areas – strengthening knowledge and empowering citizens, which offer a longer-term perspective in achieving the transformations set out in the European Green Deal.
The €1 billion investment will continue building Europe's knowledge systems and infrastructures. The call includes opportunities for international cooperation in addressing the needs of less-developed nations, particularly in Africa, in the context of the Paris Agreement as well as the Sustainable Development Goals (SDGs).
The deadline for submissions is 26 January 2021, with selected projects expected to start in autumn 2021.
A Horizon 2020 Green Deal Call Info Day & Brokerage event will take place as part of the virtual European Research & Innovation Days that will take place from 22-24 September 2020.
Background
The European Green Deal is the European Commission's blueprint and roadmap to make Europe the first climate neutral continent by 2050, with a sustainable economy that leaves no one behind.
To reach this 2050 goal, action will be required by all sectors of our economy, including:
investing in environmentally-friendly technologies;
supporting industry to innovate;
rolling out cleaner, cheaper and healthier forms of private and public transport;
decarbonising the energy sector;
ensuring buildings are more energy efficient;
working with international partners to improve global environmental standards.