The Christchurch Shooting and Definitional Problem of Terrorism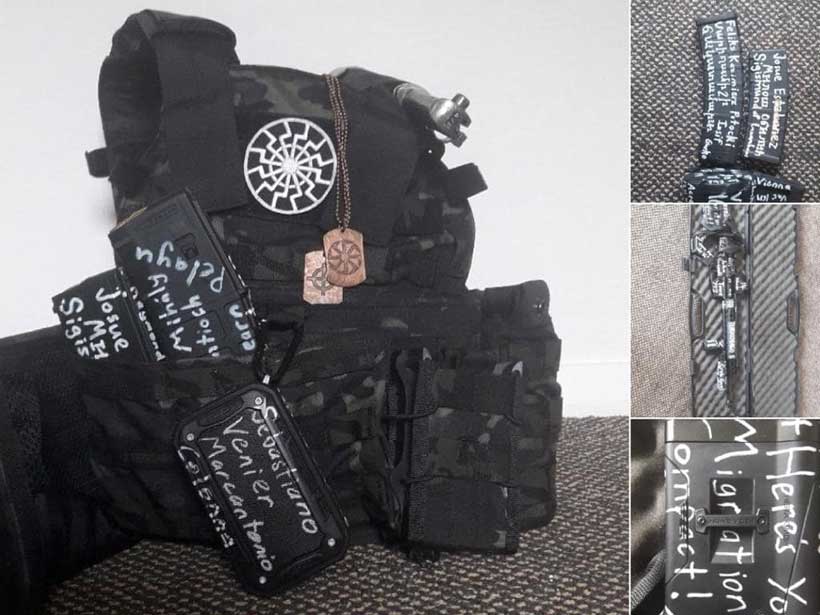 On Friday, March 15, 2019, the world was shocked by the news of shooting attack in two different mosques in Christchurch, New Zealand. Fifty people were killed, while thirty-nine others were injured in the shooting and are currently receiving care in hospitals. The attack was unpredicted since it occurred in a relatively peaceful and stable country. After the incident, the suspect, a 28-year-old Australian, Brenton Tarrant, appeared in court with a charge of murder. A debate arises on whether the Christchurch shooting should be categorized as terrorism.
Indeed, defining whether an attack can be categorized as "terrorism" remains a complex task for scholars and counterterrorism agencies. The definition of terrorism is critical since our perception is heavily influenced by how the concept is elaborated. It also affects our communication and responses to the issue which potentially affects states' politics and social dynamics.
One reason for the lack of clarity is because terrorism is difficult to measure. Unlike conventional war between states, terrorism always shows inconsistent metrics because it exploits the position of weaknesses. Some questions that are frequently asked to define terrorism include: when can violence be justified as an act of terror? How does terrorism distinguish itself from regular assault and other violent or criminal act? Also, how can we differentiate morally culpable terrorists from legitimate insurgents and freedom fighters?
Currently, scholars on terrorism studies have written several definitions of terrorism that emphasize the use of violence, politics, sociology, and psychology. There are common traits that are found in every definition. First, terrorism is defined as an act of "extranormal" violence that generates widespread disproportionate emotional reactions from its audiences such as fear and anxiety that influence their attitude and behavior. Second, the violence is systematic, unpredictable, and usually directed on a symbolic target. Third, the violence conveys political messages and threats to communicate their demands and gain social control.
Based on the definitions above, we can categorize the Christchurch shooting as an act of terror as it adheres to most of the criteria. Some prominent actors even have adopted this term to describe the incident. The Prime Minister of New Zealand, Jacinda Arden, for example, called the shooting as "the worst case of terrorism in the Pacific Islands", followed by her refusal to mention the perpetrator's name and proposal to ban semi-automatic weapon in New Zealand. However, this label is not yet adopted by the wider public, since many government officials and media still regard the Christchurch shooting as a mere hate crime.
The semantical difference of the Christchurch shooting perhaps can be traced from two main arguments: First; because there are differences in how terrorism is securitized in every state, what terrorizes a particular population may vary depending on their historical and cultural values. In most societies, the definition of terrorism is still associated with the US's "War on Terror" after the 9/11, which resulted in affiliation between terrorism and Islamic Extremism. The term "terrorism" was suddenly over-generalized as a product of extreme Islamic ideology; the opposition against the West; and a global multi-faceted threat that should be contained. That is why the idea of "right-wing terrorism" feels strange to most society since it does not fit the description of modern day terrorism.
Second, labeling the Christchurch shooting as terrorism might contradict governments' effort in securitizing terrorism. The term "terrorism" is generally pejorative and implies a moral judgment which indirectly persuaded others to perceive the labeled party as the common enemy.
For some governments, it is difficult to admit that some of the right-wing terrorism occurred from the backlash of states' counterterrorism narratives. Individuals might have different interpretations on the subject, and some might understand it as dissension against one particular community—such as what happened in the case of the Christchurch shooting. Expanding the image of terrorism to the very own part of states' main audience in securitization process, can hurt states' further efforts in defining the adversaries.
It is apparent that the decision to address the Christchurch shooting as terrorism is very complex, especially because the concept itself is highly subjective, emotionally, and politically driven term where it has a relative meaning to different actors. Nevertheless, looking at recent developments, it is important for us to change how we define terrorism beyond the image of Islamist extremism.
For governments and law enforcers, the outdated understanding leaves them hampered by an inability to define terror acts and criminalize terrorists from outside the Islamist extremist groups. Meanwhile, for the public, redefining the concept of terrorism will help them build a stronger resilience against terrorism narratives and give a more proportional response aftermath a violent attack.
Jacinda Arden's remarkable response to the Christchurch shooting has shown us that it is possible to label the incident as terrorism. Her actions had created a sense that the Christchurch shooting—and other similar right-wing terrorism—pose an existential threat that requires an emergency measure. By the public's reaction, it is clear that her response is well received and it could be the first step to redefine the public's understanding of terrorism.
In the future, we would require more agent of change like Arden, who is able to convey strong narrations and gather a significant number of audiences that accept the designation. Redefining terrorism will not be an easy process, and it should be done with social cohesion, tolerance, and mutual respect. Only after we share the same sense of peril and the need for extraordinary measures, then we can challenge the subjective nature of terrorism.
Imprisoned ISIS Wives and Children Have Nowhere to Run To, Nowhere to Hide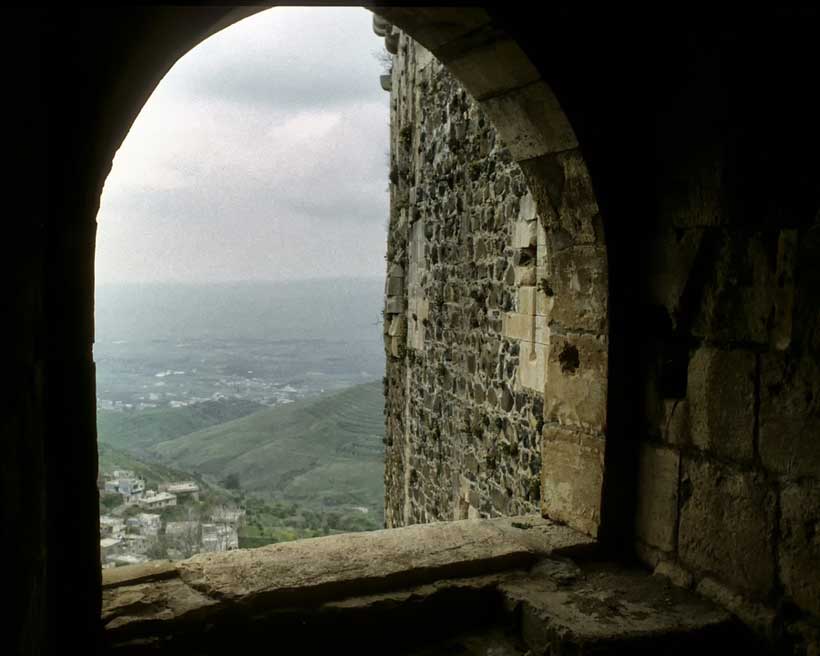 The guards have said if the war comes close, then they will leave here," a Western ISIS wife texted me today from Camp Roj in far northeastern Syria, a detention center that houses 500 ISIS wives and 1,200 of their children. "What to do if we are left alone?" she asks. "There's nowhere to go and too risky to get caught by Bashar [al-Assad]."
As she writes, I'm in Belgium sitting next to an FBI agent. I ask him what she should do, but amid all of this chaos, he doesn't have an immediate answer.
The ISIS wife continues: "I like how America thinks it's too dangerous for them [the U.S. military] to be here but safe for us to remain with Assad."
Over the past two years I've been in and out of the northeastern territory of Syria held by the Syrian Democratic Forces (SDF) six times with staff from the International Center for the Study of Violent Extremism (ICSVE). We have conducted in-depth interviews with 217 ISIS men and women, 100 of them in SDF held territory, for our project countering the ISIS brand, which the SDF has supported fully.
The woman texting me today gave us an interview last year and has managed to stay in touch via illicit phones other detainees allow her to use.
At the same time she is texting me, our Kurdish translator texts that they are living under the sound of bombs and troops advancing. Assad's troops are marching eastward, while Turkey is barreling in from the north. Which soldiers will reach Camp Roj first and what the women should do if the Kurdish YPJ-Women's Protection Units guarding them decide it's too dangerous to remain in place, is something the guards have told the inmates to think about.
The female inmates of Camp Ain Issa, farther west, faced a similar dilemma earlier in the week when the Turks began shelling. Until Sunday, Ain Issa Camp housed a total of 12,000 women and children, but according to one Belgian woman, it descended into "complete chaos" as fires broke out, the guards left, and the women escaped in the hundreds.
Among the women housed there, 265 were wives of foreigner terrorist fighters, alongside 1,000 of their children. On the second day of the Turkish air assault, Belgian ISIS wives Bouchra Abouallal and Tatiana Wielandt decided it was better to go on the run with their small children than remain in place to learn what next disaster might befall them.
We interviewed Bouchra Abouallal in September 2019. Completely exhausted from her experience with ISIS, she said that life inside the Caliphate was "the best possible deradicalization program ever." Already prosecuted in absentia and facing a five-year sentence in her home country of Belgium, she told ICSVE researchers she would prefer to return home even to serve a 20-year sentence rather than remain in the camp under the menace of the cruel ISIS-inmate enforcers who threatened all European women who no longer wanted anything to do with the ISIS Caliphate.
Now Bouchra Abouallal is on the run with her three small children. In audio messages punctuated in the background by shelling she told a Belgian journalist that she was headed toward the front lines in hopes she could make it to safety in Turkey, where she wishes to turn herself into the Belgian consulate and make her way home.
While European officials here in Brussels have stated that Turkey agrees to help any escaped ISIS cadres that end in their hands to be returned to their homelands, up until recently, Belgium was refusing to let her come back. Instead of seeing her as someone victimized by the Islamic State's propaganda and lies, and fooled by the "Shariah for Belgium" group that had radicalized many in her native city of Antwerp, Belgian politicians see her as a threat.
But it is not difficult for Belgian authorities to turn past posts on her social media accounts against her.
"Your system has failed oh Belgian state," Bouchra's Facebook page read after she slipped out of Belgium to go live under the Islamic State. Referring to the way the Belgian police had hassled her upon her first return home from Syria, her posts taunted them, saying "You were watching us 24/7 and you still haven't managed to stop us. Why? Because Allah is the best planner (…)" Her threats continued with, "We have left because we believe that it is a duty for every Muslim. To the policeman who threatened to take our children away, I can say that my children will turn yours into orphans, with the will of Allah."
Bouchra claims that it wasn't she, but one of her ISIS husbands, who authored these hate-filled posts. She says he used to lock her up at home and post on her Facebook page without her permission. Indeed, when we interviewed Bouchra in September she spoke gently as she denounced ISIS, giving us permission to use both her image and her name in a counter narrative video—this, while knowing the ISIS enforcers in the camp would likely punish her for it.
The woman texting me today from Camp Roj does so fearing that if it becomes known it was her texting she will be punished by her YPJ guards. Yet pure terror drives her to try to stay connected with the outside world as she makes wrenching decisions for herself and her young child.
Americans are also in this camp. We have interviewed two American passport holders—Canadian dual-citizen Kimberly Pullman and disputed American citizen Hoda Muthana.
When I ask today's texter about Americans in the camps, she tells me there are five in all, two more in Camp Roj and another in Camp Hol. She states that there are also two American children in Camp Roj. We've met one of them, Adam, the two-year-old son of Hoda Muthana. Both times we interviewed his mother, Adam was struggling with chronic bronchitis. Today the woman texting me from Camp Roj tells me that the air is thick with fumes from the bombings, which is causing many of the children to have breathing difficulties.
"Going to jail right now won't be great," this woman writes as she imagines her future in the West—if she can ever manage to get home. Then she envisions another future: "I could get lost among all of this trouble." Then again she realizes that fleeing the camp, if her guards do abandon their posts, might also prove disastrous.
"Please let the governments know that we are not happy with the escape of the women [who have left the camps]. We are actually scared and want to just be safe in our own embassies," she texts. "We don't want to keep running away. We want to be tried. I've already had the chance to run away before and I decided to be tried in my own country."
Now the pressing question, amid all of this chaos unleashed by Trump greenlighting the Turkish invasion of northeastern Syria: Is anyone going to do anything to get these former ISIS wives and their children back home where they can face justice and live in safety or do we just leave them to face whatever fate turns up as hostile armies converge?
Author's note: first published in the Daily Beast
Indian Mujahideen, IS and Hizbul Tahrir: Breeding ground for terrorism in South Asia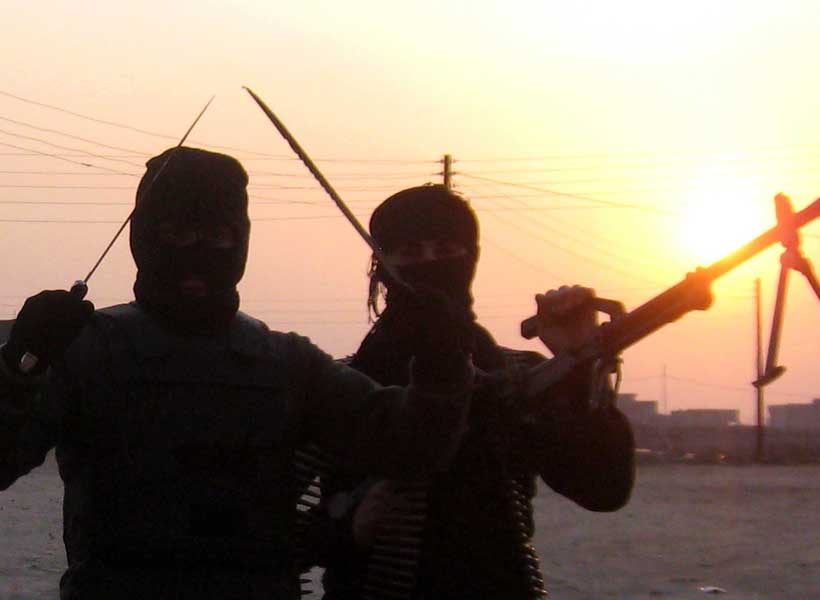 India Today dated October 8, 2019 has made the startling revelation `The Special Cell of the Delhi Police, probing an IM module, stumbled upon evidence suggesting an association between the two outfits'. It adds, `Sources in intelligence agencies said that there was credible proof about IM's links with international groups'. `The Indian Mujahideen had a hand in the Delhi serial blasts of 2008' and have `links with the international radical group Hizbul Tahrir'. The organisation was `trying to radicalise disgruntled Muslim youth', according to recent intelligence inputs'.
Sri Lankan terrorists trained in India
Earlier, Sri Lankan investigations had revealed that the suicide bombers, involved in blasts, were radicalized in India. Sri Lanka had hauled up 116 suspects, including a Tamil medium teacher and a school principal. Those arrested confessed to having been tutored by Islamic-State moles in Tamil Nadu. Posters and social media postings in native Indian languages confirmed that the IS does have networks in several Indian states. A pro- IS Telegram channel released a poster in Bengali language which reads read: "Shighroi Aschhe [coming soon], Inshallah. The poster carried a logo of a group called Al-Mursalat. Some social posts in Sinhala language appeared in Tamil Nadu. Instead of taking notice of IS propaganda, BJP led government has been exploiting the matter for political advantage. BJP leader Vijayvargiya in West Bengal alleged, "If Trinamool Congress government in West Bengal led by Chief Minister Mamata Banerjee Mamata ji stays, Islamic State can enter West Bengal anytime." India shrugs off the allegation saying that IS adherents in India are spill-over of Bangladesh's New Jamatul Mujahideen.
Call Detail Records of Sri Lankan-terror mastermind Zaharan Hashim indicated his links with IS adherents across India including R Ashiq, Ismail, Salavuddin, Sadiq, Ali, Shahul Hameed, and Shamsuddin. In a video, Hashim is seen exhorting Muslims from Tamil Nadu, Kerala and Sri Lanka to wage jihad. Hashim and another Sri Lanka bomber, Mohammad Azaan, had travelled to India in 2017 and 2018 to discuss the plans of IS.
By 2013, India knew that its `missing 'citizens were fighting alongside IS in Syria. It remained unruffled even until 2014 when IS kidnapped 39 `traitor' Indians in Iraq and executed them. India's RAW remained listless to an IS map of the Khorasan Caliphate showing engulfing some Indian. BBC reporter Andrew Hosken, who included the map in his 2015 book 'Empire of Fear: Inside the Islamic State' said IS wants "to take over all of what they see as the Islamic world". India arrested about a hundred IS suspects while they returned to India after fall of IS's last stronghold Baghouz in Iraq.
Why and how Indian Muslims are being radicalized: India is a fertile ground for ISIS cultivators because of Muslims' persecution. Indian Muslims have less than two per cent parliamentary representation though they are about 14 per cent of Indian population.
The Muslim in India are about 172 million (14.2%), second largest religious community, according to 2011 census. The Muslim is a feeble voice within the parliament and without. Bharatiya Janata Party (BJP gave less than two per cent of its tickets to Muslim candidates. Still, none of them were elected. Still Rashtraya Swayemsevak Sangh claims that Muslims in India are
The 2014 Lok Sabha had the lowest share of Muslim MPs in India. So it was despite increase in share of Muslim population in India from 13.4% to 14.2% between 2001 and 2011.
Names of about one-fourth of the eligible Muslim voters were deleted from voters' list with impunity. In Karnataka, alone the names of 6.6 million people were missing from the electoral list. Later, about 1.2 million were re-enlisted.
The Muslim population increased. Yet, the number of Muslim voters declined over the years. Obviously, the undercounting and deletion from voters' list was actuated by planned discrimination, political exclusion, and total elimination. A caricature of Article 326 of India's Constitution?
Muslims experience low literacy and high poverty rates, and Hindu-Muslim violence has claimed a disproportionate number of Muslim lives. The Muslim literacy rate ranks well below the national average and Muslim poverty rates are only slightly higher than low-caste Hindus, according to a November 2006 government report. Muslims make up 13.4 percent of India's population, but hold less than 5 per cent of government posts and make up only four per cent of the undergraduate student body in India's elite universities.
Practically, Muslims, under Hindu influence, are divided into three groups of Indian Muslims—ashraf, ajlaf, and arzal. The ashrafs are upper-class Muslims of Arab ancestry. Ajlafs are Hindus who converted to Islam to escape persecution, and arzals, correlate to the lowest caste of Hindus (harigans). The November 2006 Sachar Report made recommendations to ameliorate the lot of the Indian Muslim. University of Chicago Professor Steven Wilkinson says, "The conclusions aren't very revolutionary and I wouldn't expect much in the way of policy change from it." The professor of political science whose research focuses on ethnic politics in India. Wilkinson says the report fails to offer clear analysis about the nature of Muslim marginalization, and leaves in question whether solutions should focus on Muslims or general public poverty alleviation.
Hard-line Hindu nationalists argue Indian Muslims (as well as Christians) converted from Hinduism and should reconvert to the majority religion. Ruling BJP seeks to win votes proposing to build a temple on the site of a former mosque in Ayodhya, a city in India's most populous and politically important state of Uttar Pradesh. Temples in IHK are being renovated with little attention to mosques. It is eerie that RSS chief claims `Muslims in India Happiest in the World Courtesy Hindu Culture'.
Motivational training complement with India-made explosives: The IS India not only imparts motivational training to volunteers but also equips them with necessary kit to do explosions. Besides imparting ideological training, IS in India equips fresh recruits with improvised-explosive devices. Unreliability of dry-buttery cells in improvised explosive devices (IEDs) forced the IS to opt for solar cells. The study, conducted by Conflict Armament Research (Europe) has confirmed that Indian solar-cell and detonator-producing industries are a big exporter to the IS importers abroad. To bypass customs surveillance, Indian companies export the hardware through intermediaries. The study revealed, `Seven Indian companies figure in a list of 51 commercial entities from 20 countries theater involved in the supply chain of over 700 components used by the Islamic State to construct IEDs. The Indian firms meet bulk of IS's demand for detonators, detonating cords, safety fuses, cables, wires, and other electronic components, India's trade laws allow export of such components. The companies include Solar Industries, Economic Explosives, Premier Explosives, Ideal Explosives, and Chamundi. Indian products came to light when seized during battles in the Iraqi towns of al Rabia, Kirkuk, Mosul, and Tikrit and the Syrian town of Kobani.
While being preoccupied with Masood obsession, India ignored lurking presence of IM-IS-HT affiliates in its several states. Let India to stop politicising Masood Azhar and focus on emerging threat. India needs to revamp its attitude to the menace before it is too late.
Who are the Real Terrorists in North East Syria?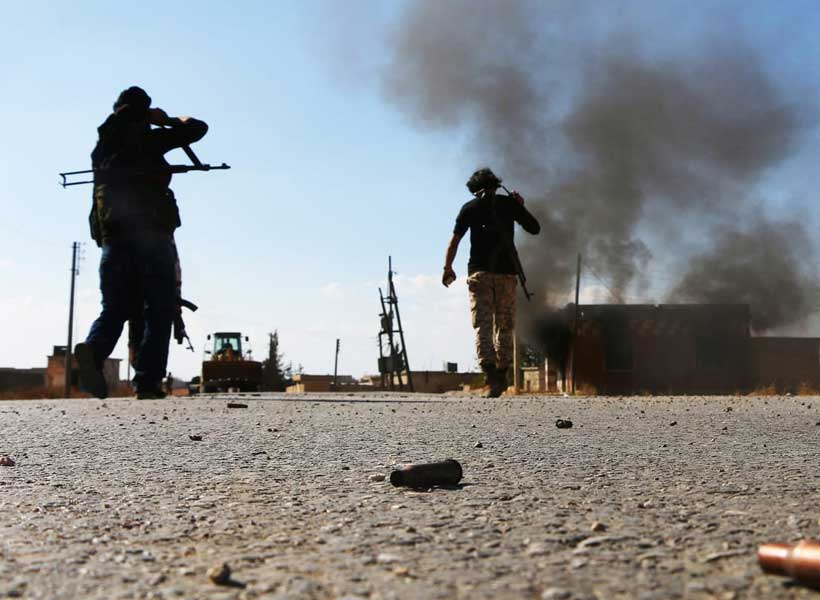 Earlier this week President Trump abruptly changed course and green-lighted a Turkish incursion into north east Syria with disastrous results. The subsequent invasion has unleashed a hellish nightmare of carnage and chaos in what was a dangerous, but relatively peaceful, area governed by the Syrian Democratic Forces (SDF) who had just defeated ISIS territorially.
In recent days, over 30 civilians—including Kurds, Christians and minorities, and very young children—have been killed in indiscriminate Turkish bombings and mortar fire. Likewise, the UN reports that over 130,000 Syrians have suddenly become displaced, fleeing Turkish violence. In addition to these massive displacements, Turkey insists that it will forcibly repatriate 1 to 2 million of the 3 million Syrian refugees it is currently housing back into the SDF-held areas it is now overtaking. That 83% of these Arabs never lived in the areas they are to be forcibly resettled in, begs the question of whose homes and lands will they be overtaking?
Turkey claims to be fighting a terrorist group and wanting to clean their border area of terrorists, but the pictures coming out of northeast Syria instead make Turkey look like the terrorist aggressor. Countless photos and videos, many of them validated, circulate of Syrian civilians lying bloodied and dead on the ground while their family members wail unconsolably. Hevrin Khalaf, a female, and the Secretary-General of the pro-Kurdish Future Syria Party, is reported to have been dragged from her car and assassinated by Turkish-hired thugs who said while filming her corpse, "this is the corpse of pigs." Likewise, video footage of bearded mercenary soldiers backed by the Turks, shooting their Kurdish captives while calling them "kufar scum" (unbelievers) are said by U.S. forces to appear authentic. If so, these actions are war crimes.
These bearded assassins, backed by Turkey are likely the same unemployed ISIS, al Nusra, and other former jihadists still happy to kill in the name of Allah, who Turkey used to clear Afrin in 2018. Indeed, they have shown a brutality akin to their mother groups, some even shouting ISIS slogans as they kill, such as "Baqiya wa tatamadad!" meaning we (ISIS) will remain forever, and expand.
That Turkey would use former ISIS cadres to fight the Kurds is no surprise, given they worked closely with ISIS to try to quell the Kurds early on in the Syrian conflicts and continue to see their interests in destroying Kurdish power to lie with militant jihadist and Islamist groups. An ISIS emir that ICSVE interviewed in 2019 went into great detail about his work on behalf of ISIS, about how he negotiated with the Turkish MIT and military regarding border entry for the 40,000+ foreign fighters that streamed across Turkey into ISIS-controlled areas of Syria, agreements for sending wounded ISIS fighters back into Turkey for medical treatment, supplying water for the Tabqa dam to provide electrical power for ISIS, and so on. According to this emir, even then, Turkey was insisting on a buffer security zone. Now it appears they will go to any lengths to get it.
Meanwhile, General Mazloum Kobani Abdi told U.S. Ambassador William Roebuck, the U.S. Deputy Special Envoy to the Global Coalition to Defeat ISIS "You have given up on us. You are leaving us to be slaughtered." He also asked in confused despair how the U.S. could also insist that the Kurds not turn to others, like the Russians for support, effectively boxing them in for slaughter.
When ISIS foolishly attacked Kobani in 2014, the Kurdish People's Protection Units (YPG) and Women's Protection Units (YPJ) rose up and fought valiantly and since 2015, they fought with U.S. military backing, to defeat ISIS. They have been our "boots on the ground", sustaining most of the casualties and doing all the heavy lifting in defeating a global foe. While U.S. forces lost less than 20 troops after they aligned with the Kurds to fight ISIS in Syria, our hardy allies lost 11,000 male and female brave fighters who faced down this global foe.
Indeed, while ISIS was an active force on the ground in Syria, it external emni (intelligence arm), threatened the globe, mounting and inciting attacks in many major cities from New York, to Brussels (where two Americans were killed), to Paris, Nice, Stockholm, London and Istanbul to name but a few.
In serving as our "boots on the ground" forces for the territorial defeat of ISIS, and continuing to battle the remnants of ISIS, the Kurds saved, and continue to save, countless Americans and Westerners from being slaughtered by a heinous force willing to attack, anywhere, at any time.
Yet their current aggressor, Turkey, calls these Kurds terrorists. That picking up arms against ISIS gave them the sudden opportunity to rule a considerable swathe of Syrian land that they had liberated from ISIS is no one's fault, except those who supported ISIS in the first place—Turkish government officials among them. No doubt, the Kurds once in power, made some mistakes, but it is notable how quickly they moved to incorporating minorities into their ranks and transitioning to the Syrian Democratic Forces (SDF) who have had a good record of building a grassroots democracy amidst the ashes of war. That their majority Kurdish leadership may have long-term aspirations to one day become a fully independent Kurdish state should be no surprise, but that they were acquiescing to all U.S. demands upon them to remain within Syria and negotiate some kind of governance agreement with Assad also needs to be noted. The trouble in that regard, is Assad wants to appoint top-down leaders in the area and thereby destroy the grass-roots nature of the Kurdish democracy building. From a position of strength and good governance, with U.S. backing behind them, the SDF had a chance of becoming a real island of democracy, perhaps even one day spreading such, within the Syrian state.
In the meantime, with ISIS defeated territorially, ISIS is still far from total defeat. In recent months ISIS has been attacking on a weekly basis in both Syria and Iraq, and the SDF were busy rounding up ISIS sleeper cells while also holding more than 70,000 ISIS prisoners and their family members, thousands of which are from European and Western countries who have refused to repatriate and bring them home to justice.
Now, amidst the chaos unleashed by Turkey, up to 800 ISIS cadres have escaped when their prison was shelled, with hundreds more ISIS women and children escaping from their bombed and burning camps. Where they will run to amidst the chaos is uncertain, but Turkey and beyond, is certainly a possibility given that when cornered in Hajin, and later Baghouz, SDF leaders told ICSVE that ISIS leaders were asking to be bussed out of Syria into Turkey—presumably believing they would be welcomed into a country that had helped them in the past.
500 of the worse ISIS cadres are said to have been transferred by U.S. forces from Syria, into Iraq, and possibly more will befall the same fate. For those of us who still believe in human rights and rule of law, even when applied to ISIS cadres, it's unfortunate that in Iraq these prisoners—many of them Westerners—can expect forced confessions, hurried court proceedings and almost certainly sentence of life imprisonment, or death, based on very little, if any, evidence presented against them. Whereas, in our ISIS interviews conducted in SDF territory, with 100 of the ISIS foreign terrorist fighters, the prisoners stated that they were not being subjected to torture and were fairly treated by the SDF. Likewise, the SDF was working patiently, including in efforts with ICSVE, to gather testimonies and data to prod Western countries into action that have been reluctant to take their ISIS citizens home for prosecution.
While the SDF could only do its important work with U.S. support, this support was not costing us much. Few troops were deployed on the ground and our air support was operating out of Iraq, where it is likely the U.S. forces will stay for some time. That we should not involve ourselves in endless wars or that the troops need to come home is something most agree with, but how and when is also of great importance.
Any U.S. withdrawal of support for the SDF should only occur because they are no longer serving our interests and must take place in a planful and secure manner without allowing for an all-out slaughter of civilians or of the allied forces who, by fighting ISIS, saved Americans countless lives.
Given that the Kurds sacrificed greatly to defeat ISIS territorially on the ground, and when in power, began at once to build one of the only democracies in the middle east that is respecting minority rights and following Western rule of law, while being surrounded by dictatorial and corrupt regimes, it seems we should have continued to give them our full support. Instead Trump has unleashed Turkish forces on a group that Turkey universally treats as terrorists and is willing to violently displace and kill. This sudden betrayal of our loyal allies is a matter that needs to be quickly resolved in Washington, D.C.
Our American ideals, and our reputation as stalwart and reliable allies, are at stake right now, and this disastrous decision needs to be reversed immediately.
From our partner ICSVE Brief Reports.