"Operating System Upgrade" Needed to Renew Globalization, Avoid Future Crises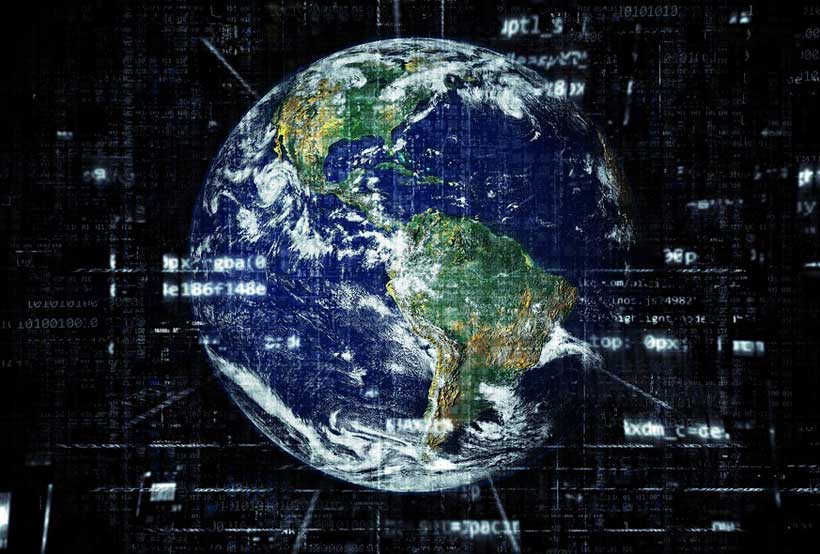 The World Economic Forum today calls for a global public-private campaign to strengthen and modernize international cooperation and two key areas of domestic governance.
The call for engagement comes two months after the World Economic Forum Annual Meeting and 10 years to the day since the London G20 Leaders Summit, when concerted global action was credited with helping avert a deeper and more protracted global economic crisis.
In a new white paper, Globalization 4.0: Shaping a New Global Architecture in the Age of the Fourth Industrial Revolution, the Forum argues that major shifts underway in technology, geopolitics, environment and society are combining to give birth to a new phase of globalization – Globalization 4.0 – whose trajectory will depend in large part on how well governance at multiple levels – governmental, corporate and international – adapts to these changes.
The emergence of these four transformations as driving forces of Globalization 4.0, the paper argues, calls for a new approach by governments, companies, civil society institutions and citizens to strengthen and modernize international cooperation and domestic governance. The paper also urges leaders to heed the lessons of 2009 and work together now rather than become complacent about the gaps in national and global governance that accumulated as a result of changes in technology, markets and macroeconomic conditions, which ultimately led to the global financial crisis of 2008-2009.
A new era for global governance
In the run-up to the 75th anniversary of the United Nations and Bretton Woods institutions in 2020, the Forum seeks to inspire engagement by facilitating a year-long process of dialogue in cooperation with other institutions. The white paper is intended to help concretize these discussions and place them in systemic context. Drawing on discussions and consultations undertaken on its platform before, during and after the World Economic Forum Annual Meeting in Davos in January, it presents:
– 8 general design specifications of effective international cooperative architecture and domestic governance in this new era
– 100 architectural innovations – existing initiatives and proposals embodying these specifications that would go a long way towards modernizing and strengthening the effectiveness of institutions and arrangements in such areas as trade, finance, environment, technology and cybersecurity, as well as domestic corporate governance and labour policies
These are presented to raise the level of ambition and appreciation of the impressive array of practical opportunities for progress that are available and mainly awaiting wider support. Nearly 60 multilateral and intergovernmental governance initiatives are highlighted, including more than 20 led by the UN and 15 by the Bretton Woods institutions, OECD and WTO. In addition, 45 multistakeholder initiatives to strengthen global governance and cooperation are spotlighted, including 25 that are facilitated by or linked to the World Economic Forum's platform.
The white paper argues that implementation of a substantial portion of these would amount to an "operating system upgrade" for international cooperation and its indispensable core of multilateral institutions. Much of the remarkable progress humanity has experienced since the Second World War has been constructed on the foundation of norms and shared policy and action agendas organized through the United Nations system and Bretton Woods institutions. The white paper includes a summary of these achievements and argues for strengthening this precious institutional infrastructure, while anchoring it in a wider, multidimensional geometry of cooperative arrangements – a more robust underlying operating system – that advances common objectives even further.
"Crisis need not and should not be relied upon again to be the mother of invention for improvements in governance required by our rapidly changing world. This report illustrates that there is no lack of opportunities to strengthen international cooperation and domestic governance now, so we do not have to resort to an emergency response later like the London G20 Summit a decade ago. The best way we can mark the 75th anniversary of the United Nations and Bretton Woods institutions next year is for all stakeholders to begin engaging this year in a sustained effort to strengthen and supplement the multilateral system," said Richard Samans, Managing Director and Member of the Managing Board, World Economic Forum.
Other key messages in the white paper include:
– "There has been a systematic underappreciation of the human impact of rapid economic change, whether due to technology or policy liberalization, in the priorities of national economic policy and the corresponding international institutional architecture."
– "There are three practical steps countries can take to improve social justice and economic growth simultaneously. They each involve raising the level of investment in people across the public and private sectors." This is the crux of what it means for a country to strengthen its social contract in the world economy of the 21st century. It also represents the basis of a new, human-centred growth and development model that may be the best hope for sustaining the world economy's momentum as the two growth engines on which many countries have been relying – extraordinary macroeconomic stimulus and export-led production – continue to lose steam.
– "Implementing the Paris accord will therefore require us to think beyond, and build upon, it." The white paper outlines four "new dimensions of climate change cooperative architecture – industry sector, value chain, plurilateral intergovernmental and bottom-up societal – that would facilitate the implementation of the NDCs registered by governments, likely strengthening the political confidence necessary to raise the ambition of such commitments in future years as foreseen by the Paris agreement."
– "The Fourth Industrial Revolution and Globalization 4.0 are accentuating several risks that henceforth will require more explicit and proactive attention by boards. Loss of trust stemming from problems in any of them can reverse years of advances in market value and threaten a firm's very existence. These relate to the use of personal and other sensitive data; the deployment of algorithms in internal processes and external products and services; the implications of climate change; corruption and financial crime; and labour practices."
– "Companies have not only a legal obligation to pay taxes, but also a broader fiduciary responsibility stemming from their long-term value-creation mandate to ensure that they pay their fair share, which may not always be the same amount as that resulting from aggressive, multijurisdictional tax planning. Boards have a responsibility to ensure that their firms are acting not only legally, but also in keeping with the trust society has placed in them to contribute fairly and responsibly to the long-term viability of the economy in which they operate."
– In the absence of an international organization dedicated to governance of advanced technologies, "the Forum itself launched the Centre for the Fourth Industrial Revolution Network in 2017 to serve as a public-private platform for the collaborative development and refinement of governance frameworks and protocols that more fully anticipate the risks and accelerate the benefits for societies of advanced technologies. It brings together governments, business organizations, dynamic start-ups, civil society, academia and international organizations to co-design human-centred governance protocols and policy frameworks, and pilot them with government and industry partners. It is establishing leader-level global councils composed of ministers and heads of regulatory agencies, chief executive officers, and leading technical and civil society experts to help shape the global technology policy and corporate governance agenda by providing a unique place in the international system where policy dialogue, practical learning and international agenda setting can take place across stakeholders and regions on an ongoing basis."
– We do not face a stark choice between free trade and protectionism, technology and jobs, immigration and national identity or economic growth and social equity. These are false dichotomies. However, the prominence of these polemics in contemporary political discourse illustrates how underprepared we are for Globalization 4.0.
– "The paper should not be read as a general treatise or comprehensive overview of global governance but rather as a set of architectural blueprints for helping public and private institutions remain 'up to code' in Globalization 4.0, as well as a practical "users guide" of opportunities for immediate engagement by all stakeholders."
The paper does not seek to be exhaustive or prescriptive but rather illustrative and suggestive. Nor does it represent a formal position of the World Economic Forum or its members, partners, communities or constituents.
Moratorium call on surveillance technology to end 'free-for-all' abuses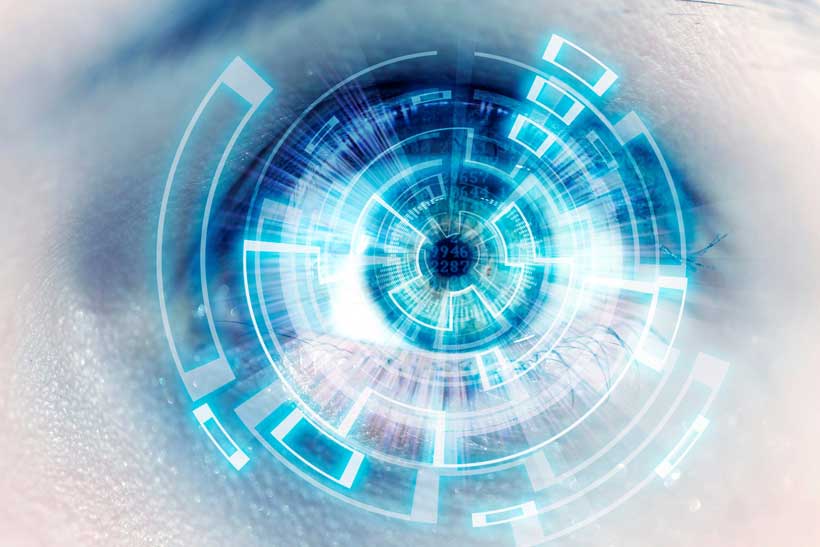 Surveillance technology should be banned immediately until "effective" national or international controls are put in place to lessen its harmful impact, a UN-appointed independent rights expert said on Tuesday.
David Kaye, who's the United Nations Special Rapporteur on freedom of opinion and expression, made the appeal as he prepared to present his latest report to the Human Rights Council in Geneva.
He highlighted that while States were largely responsible, companies appeared to be "operating without constraint" too, in a "free for all" private surveillance industry environment.
"Surveillance tools can interfere with human rights, from the right to privacy and freedom of expression to rights of association and assembly, religious belief, non-discrimination, and public participation," the Special Rapporteur said in statement. "And yet they are not subject to any effective global or national control."
Surveillance linked to detention, torture, extrajudicial killings
According to Mr. Kaye's report, the surveillance of journalists, activists, opposition figures, critics and UN investigators can lead to arbitrary detention.
It has also been linked to torture and possibly to extrajudicial killings, the Special Rapporteur said, citing various ways that States and other actors monitor individuals who exercise their right to freedom of expression.
These include hacking computers, networks and mobile phones, using facial recognition surveillance and other sophisticated surveillance tools to shadow journalists, politicians, UN investigators and human rights advocates.
Among the Special Rapporteur's recommendations is an appeal to States to adopt domestic safeguards to protect individuals from unlawful surveillance, in line with international human rights law.
In particular, Mr. Kaye calls for the development of publicly-owned mechanisms for the approval and oversight of surveillance technology.
In addition, countries should strengthen export controls and provide assurances of legal redress to victims.
"It is imperative that States limit the uses of such technologies to lawful ones only, subjected to the strictest sorts of oversight and authorisation," he said. "And that States condition export of such technologies on the strictest human rights due diligence".
Companies operate in 'free-for-all' snooping environment
Addressing the issue of corporate responsibility, Mr. Kaye insisted that companies should adhere to their human rights responsibilities, as they "appear to be operating without constraint".
To remedy this, firms should disclose data transfers, conduct "rigorous" human rights impact assessments, and avoid transfers to States unable to guarantee compliance with human rights norms, the Special Rapporteur said.
"The private surveillance industry is a free for all," Kaye noted, "an environment in which States and industry are collaborating in the spread of technology that is causing immediate and regular harm to individuals and organisations that are essential to democratic life – journalists, activists, opposition figures, lawyers, and others.
"It is time for governments and companies to recognise their responsibilities and impose rigorous requirements on this industry, with the goal of protecting human rights for all," Mr. Kaye said.
Mini Grids Have Potential to Bring Electricity to Half a Billion People
Mini grids, previously viewed as a niche solution, can provide electricity to as many as 500 million people by 2030, helping close the energy access gap, according to a new World Bank report. The combination of falling costs, dramatic increase in quality of service, and enabling policies has made mini grids a scalable option to complement grid extension and solar home systems.
Mini Grids for Half a Billion People: Market Outlook and Handbook for Decision Makers is the most comprehensive study on mini grids to date. It provides policy makers, investors, and developers with insights on how mini grids can be scaled up. It takes stock of the global market and industry, analyses costs and technological innovations, and shows the importance of microfinance and income-generating uses of electricity.
Compared with main grid and solar home systems, mini grids are a more viable solution for areas with high population density and medium electricity demand. Extending main grid to serve remote communities is often prohibitively expensive. Globally, at least 19,000 mini grids are already installed in 134 countries, representing a total investment of $28 billion and providing electricity to around 47 million people. Most are deployed in Asia, while Africa has the largest share of planned mini grids.
At present the total mini grid investment in countries with low levels of electricity access in Africa and Asia totals $5 billion. It is estimated that $220 billion is needed to connect 500 million people to 210,000 mini grids in these regions by 2030. Across the globe, countries need to actively mobilize private sector investment. This can be achieved by setting up policies that support comprehensive electrification programs, promoting viable business models, and providing public funding, for example through performance-based grants.
"Mini grids are now one of the core solutions for closing the energy access gap. We see great potential for mini grid development at scale and are working with countries to actively mobilize public and private investment," said Riccardo Puliti, Senior Director of Energy and Extractives at the World Bank. "The World Bank has been scaling up its support to mini grids while helping countries develop comprehensive electrification programs. Our commitments to mini grids represent about one-quarter of total investment by the public and private sector in our client countries. The Bank's portfolio spans 37 mini grids projects in 33 countries, with a total commitment of more than $660 million. This investment is expected to leverage an additional $1.1 billion in cofinancing."
In addition to being cost-efficient, mini grids have many other benefits. They have positive environmental impacts: 210,000 mini grids powered by solar energy would help avoid 1.5 billion tons of CO2 emissions globally. They also offer national utilities a win-win solution in the electricity sector by paving the way for more financially viable future grid expansion.
By the time the main grid arrives, significant demand for electricity would already exist and customers would have greater ability to pay through the generation of productive uses made possible by mini grids.
Funding for the report was provided by the World Bank's Energy Sector Management Assistance Program (ESMAP).
ADB to Improve Skills, Competitiveness of Cambodia's Labor Force
The Asian Development Bank (ADB) has approved a $60 million loan to boost the skills and competitiveness of Cambodia's growing labor force, as the Government of Cambodia seeks to transition its economy from a low-skilled, labor-intensive growth model to a skills-driven one.
The loan aims to help Cambodia diversify and modernize its industrial sector by upgrading the facilities and equipment of selected technical training institutes (TTIs) around the country; improving the curriculum and skills of TTI trainers; and forging stronger ties between the government and business community to meet the changing needs of the labor market.
Cambodia is ranked 110th out of 140 economies in the 2018 Global Competitiveness Report owing to the difficulty faced by businesses in finding skilled employees to fill technical roles. The country's technical and vocational education and training (TVET) programs are not meeting the needs of the labor market, with most diploma programs focusing on jobs in the service sector.
"Having a highly skilled labor force is essential for a country like Cambodia, which has a fast-growing economy and an expanding workforce," said ADB Education Specialist for Southeast Asia Ms. Yumiko Yamakawa. "The ADB loan will focus on improving the skills of workers employed in high-growth sectors to fuel the country's development. We are also making sure that all stakeholders, especially the government and the private sector, work together to boost workers' skills."
The Skills for Competitiveness Project will help train 18,000 qualified technicians (28% women), with higher employability and technical skills in four priority sectors: manufacturing, construction, electricity, and electronics. This will be done by strengthening five TTIs around Cambodia, including the upgrading of 16 new training facilities with gender-sensitive, inclusive, and energy-saving design features like separate dormitory floors and toilets for women; providing advanced and industry-grade training equipment; building capacity of trainers; and providing merit-based stipends to selected students.
The five TTIs identified for the project are the Battambang Institute of Technology, the Institute of Technology of Cambodia, the National Polytechnic Institute of Angkor, the National Technical Training Institute for TVET Park, and the Regional Polytechnic Institute Techo Sen Svay Rieng.
Furthermore, the project will provide upskilling and reskilling opportunities for existing workers to address skills gaps and skills shortage in the industrial sector through work-based learning programs. Eighteen work-based lending programs will be implemented in partnership with industry players, which will improve the competencies of about 360 workers.
The pilot skills development fund, an innovative model to increase and incentivize industry investments in skills development in Cambodia, will be expanded. The project will finance training proposals to be supported by the fund. This will provide training opportunities for at least 3,500 workers (25% women); develop the capacity of government agencies to strengthen the management of the fund; and provide support for establishing a new permanent agency, which will be fully operational by 2024.