"Operating System Upgrade" Needed to Renew Globalization, Avoid Future Crises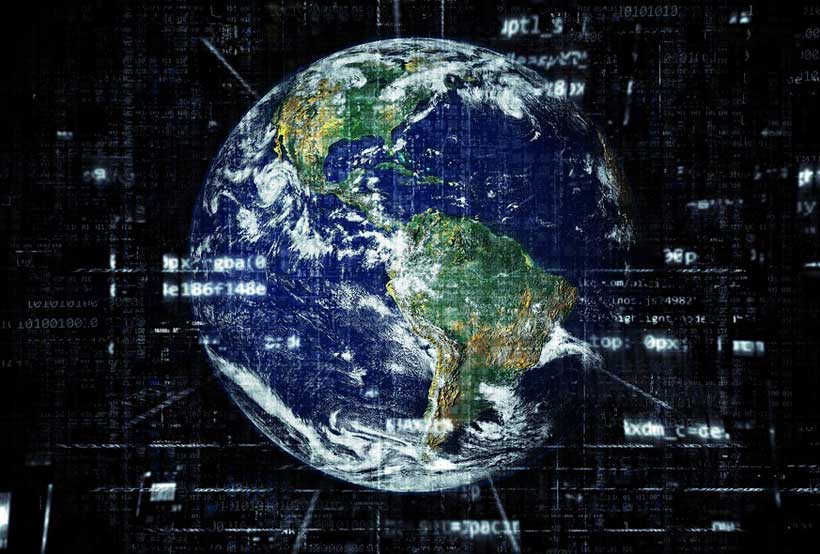 The World Economic Forum today calls for a global public-private campaign to strengthen and modernize international cooperation and two key areas of domestic governance.
The call for engagement comes two months after the World Economic Forum Annual Meeting and 10 years to the day since the London G20 Leaders Summit, when concerted global action was credited with helping avert a deeper and more protracted global economic crisis.
In a new white paper, Globalization 4.0: Shaping a New Global Architecture in the Age of the Fourth Industrial Revolution, the Forum argues that major shifts underway in technology, geopolitics, environment and society are combining to give birth to a new phase of globalization – Globalization 4.0 – whose trajectory will depend in large part on how well governance at multiple levels – governmental, corporate and international – adapts to these changes.
The emergence of these four transformations as driving forces of Globalization 4.0, the paper argues, calls for a new approach by governments, companies, civil society institutions and citizens to strengthen and modernize international cooperation and domestic governance. The paper also urges leaders to heed the lessons of 2009 and work together now rather than become complacent about the gaps in national and global governance that accumulated as a result of changes in technology, markets and macroeconomic conditions, which ultimately led to the global financial crisis of 2008-2009.
A new era for global governance
In the run-up to the 75th anniversary of the United Nations and Bretton Woods institutions in 2020, the Forum seeks to inspire engagement by facilitating a year-long process of dialogue in cooperation with other institutions. The white paper is intended to help concretize these discussions and place them in systemic context. Drawing on discussions and consultations undertaken on its platform before, during and after the World Economic Forum Annual Meeting in Davos in January, it presents:
– 8 general design specifications of effective international cooperative architecture and domestic governance in this new era
– 100 architectural innovations – existing initiatives and proposals embodying these specifications that would go a long way towards modernizing and strengthening the effectiveness of institutions and arrangements in such areas as trade, finance, environment, technology and cybersecurity, as well as domestic corporate governance and labour policies
These are presented to raise the level of ambition and appreciation of the impressive array of practical opportunities for progress that are available and mainly awaiting wider support. Nearly 60 multilateral and intergovernmental governance initiatives are highlighted, including more than 20 led by the UN and 15 by the Bretton Woods institutions, OECD and WTO. In addition, 45 multistakeholder initiatives to strengthen global governance and cooperation are spotlighted, including 25 that are facilitated by or linked to the World Economic Forum's platform.
The white paper argues that implementation of a substantial portion of these would amount to an "operating system upgrade" for international cooperation and its indispensable core of multilateral institutions. Much of the remarkable progress humanity has experienced since the Second World War has been constructed on the foundation of norms and shared policy and action agendas organized through the United Nations system and Bretton Woods institutions. The white paper includes a summary of these achievements and argues for strengthening this precious institutional infrastructure, while anchoring it in a wider, multidimensional geometry of cooperative arrangements – a more robust underlying operating system – that advances common objectives even further.
"Crisis need not and should not be relied upon again to be the mother of invention for improvements in governance required by our rapidly changing world. This report illustrates that there is no lack of opportunities to strengthen international cooperation and domestic governance now, so we do not have to resort to an emergency response later like the London G20 Summit a decade ago. The best way we can mark the 75th anniversary of the United Nations and Bretton Woods institutions next year is for all stakeholders to begin engaging this year in a sustained effort to strengthen and supplement the multilateral system," said Richard Samans, Managing Director and Member of the Managing Board, World Economic Forum.
Other key messages in the white paper include:
– "There has been a systematic underappreciation of the human impact of rapid economic change, whether due to technology or policy liberalization, in the priorities of national economic policy and the corresponding international institutional architecture."
– "There are three practical steps countries can take to improve social justice and economic growth simultaneously. They each involve raising the level of investment in people across the public and private sectors." This is the crux of what it means for a country to strengthen its social contract in the world economy of the 21st century. It also represents the basis of a new, human-centred growth and development model that may be the best hope for sustaining the world economy's momentum as the two growth engines on which many countries have been relying – extraordinary macroeconomic stimulus and export-led production – continue to lose steam.
– "Implementing the Paris accord will therefore require us to think beyond, and build upon, it." The white paper outlines four "new dimensions of climate change cooperative architecture – industry sector, value chain, plurilateral intergovernmental and bottom-up societal – that would facilitate the implementation of the NDCs registered by governments, likely strengthening the political confidence necessary to raise the ambition of such commitments in future years as foreseen by the Paris agreement."
– "The Fourth Industrial Revolution and Globalization 4.0 are accentuating several risks that henceforth will require more explicit and proactive attention by boards. Loss of trust stemming from problems in any of them can reverse years of advances in market value and threaten a firm's very existence. These relate to the use of personal and other sensitive data; the deployment of algorithms in internal processes and external products and services; the implications of climate change; corruption and financial crime; and labour practices."
– "Companies have not only a legal obligation to pay taxes, but also a broader fiduciary responsibility stemming from their long-term value-creation mandate to ensure that they pay their fair share, which may not always be the same amount as that resulting from aggressive, multijurisdictional tax planning. Boards have a responsibility to ensure that their firms are acting not only legally, but also in keeping with the trust society has placed in them to contribute fairly and responsibly to the long-term viability of the economy in which they operate."
– In the absence of an international organization dedicated to governance of advanced technologies, "the Forum itself launched the Centre for the Fourth Industrial Revolution Network in 2017 to serve as a public-private platform for the collaborative development and refinement of governance frameworks and protocols that more fully anticipate the risks and accelerate the benefits for societies of advanced technologies. It brings together governments, business organizations, dynamic start-ups, civil society, academia and international organizations to co-design human-centred governance protocols and policy frameworks, and pilot them with government and industry partners. It is establishing leader-level global councils composed of ministers and heads of regulatory agencies, chief executive officers, and leading technical and civil society experts to help shape the global technology policy and corporate governance agenda by providing a unique place in the international system where policy dialogue, practical learning and international agenda setting can take place across stakeholders and regions on an ongoing basis."
– We do not face a stark choice between free trade and protectionism, technology and jobs, immigration and national identity or economic growth and social equity. These are false dichotomies. However, the prominence of these polemics in contemporary political discourse illustrates how underprepared we are for Globalization 4.0.
– "The paper should not be read as a general treatise or comprehensive overview of global governance but rather as a set of architectural blueprints for helping public and private institutions remain 'up to code' in Globalization 4.0, as well as a practical "users guide" of opportunities for immediate engagement by all stakeholders."
The paper does not seek to be exhaustive or prescriptive but rather illustrative and suggestive. Nor does it represent a formal position of the World Economic Forum or its members, partners, communities or constituents.
ILO calls on Belarus President to respect workers' rights and freedoms amid protests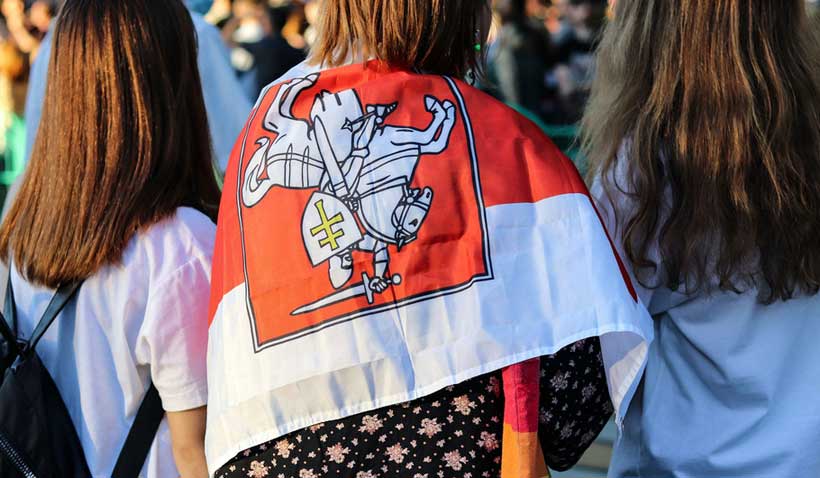 The Director-General of the International Labour Organization, Guy Ryder, has called on the President of Belarus, Alexander Lukashenko, to prevent human rights violations and "ensure full respect for workers' rights and freedoms" during the wave of protests that have swept the country in recent weeks.

In his letter to the Belarus President, Ryder urged President Lukashenko to release and drop charges against six trade unionists who have been detained by the authorities after participating in peaceful protests and industrial action.

He reminded the President that it is the responsibility of the Government to ensure a climate free from violence, threats or pressure against peacefully protesting workers and that any such allegations should be rapidly and independently investigated.
"I must urge you to do all in your power to prevent the occurrence of human rights violations and ensure full respect for workers' rights and freedoms," Ryder's letter said.

He expressed his deep concern at reports coming out of Belarus on the arrest, detention, imprisonment and mistreatment of workers' leaders.

'No one should be deprived of their freedom or be subject to penal sanctions for the mere fact of organizing or participating in a peaceful strike or protest,' Ryder wrote.

The letter recalls that the ILO has been working with the Belarus government, and the national workers' and employers' organizations, for 16 years, helping to address issues raised by an ILO Commission of Inquiry in 2004 which was set up following serious infringements of trade union rights and freedoms in the country.

Ryder notes that while there has been some progress on these issues, "the Commission's recommendations are far from being fully implemented."

The intervention by the ILO Director-General follows a request made by the International Trade Union Confederation (ITUC).
More can be done to ensure a green recovery from COVID-19 crisis
Many countries are making "green" recovery measures a central part of stimulus packages to drive sustainable, inclusive, resilient economic growth and improve well-being in the wake of the COVID-19 crisis. However some countries are also implementing measures that risk having a negative environmental impact and locking in unsustainable growth, according to new OECD analysis discussed by member country ministers today.
New OECD analysis, Making the Green Recovery Work for Jobs, Income and Growth, indicates that OECD member governments have committed USD 312 billion of public resources to a green recovery, according to a preliminary estimate that will be refined in the coming months. However, a number of other measures within broader recovery packages are going into "non-green" spending such as fossil fuel investments.
"It is encouraging to see many governments seizing this once-in-a-lifetime opportunity to ensure a truly sustainable recovery, but countries should go much further in greening their support packages," said OECD Secretary-General Angel Gurría, during a Ministerial Roundtable to discuss the issue. "Climate change and biodiversity loss are the next crises around the corner and we are running out of time to tackle them. Green recovery measures are a win-win option as they can improve environmental outcomes while boosting economic activity and enhancing well-being for all." (Read the full speech.)
The analysis finds that among OECD and other major economies, a majority of countries have included measures directed at supporting the transition to greener economies in their recovery strategies. These include grants, loans and tax relief for sustainable transport and mobility, the circular economy and clean energy research; financial support to households for improved energy efficiency and renewable energy installations; and measures to foster the restoration of ecosystems.
At the same time, some countries have unveiled measures likely to have a direct or indirect negative impact on environmental outcomes. Some of these are temporary and form part of emergency economic rescue plans; others risk having longer-term implications. Measures include plans to roll back environmental regulations, reductions or waivers of environment-related taxes or charges, unconditional bailouts of emissions-intensive industries or companies, and increased subsidies of fossil fuel infrastructure investment.
"Addressing global issues such as climate change, biodiversity loss, ocean degradation, and inefficient resource use is more important than ever as we seek to rebuild our economies and enhance resilience against future shocks," said Spanish Deputy Prime Minister and Minister for the Ecological Transition and the Demographic Challenge Teresa Ribera, chairing the Roundtable. "Well designed and implemented stimulus packages can drive a recovery that is both green and inclusive, driving income, prosperity and jobs as well as accelerating action on national and global environmental goals."
The meeting included ministers of environment, climate or ecological transition from OECD member countries and Costa Rica as well as the European Commission Executive Vice President. The Roundtable is part of the preparations of the OECD's Ministerial Council Meeting, which will take place on 28-29 October under the chairmanship of Spain and with Chile, Japan and New Zealand as Vice-chairs. This Roundtable comes just before the OECD releases its Interim Economic Outlook on 16 September.
The analysis notes that a period of low oil prices offers an opportunity to scale up the introduction of carbon pricing and continue phasing out support for fossil fuels. Taxing environmentally harmful consumption and production can mitigate environmental harm while improving economic efficiency. It is crucial that energy tax reforms do not increase the share of "energy poor", as good access to energy services is essential for good standards of living. The distributional implications of other pricing instruments, such as taxes and charges on vehicle and fuel use should be also addressed. Similarly, reform of fossil fuel subsidies, which amounted to USD 582 billion in 2019 according to OECD and IEA data, should be accompanied by transition support for industries, communities, regions and vulnerable consumers.
The OECD analysis underlines the need to monitor and evaluate the impact of recovery measures on environmental outcomes, something that was lacking after the 2008 financial crisis. It presents 13 environmental indicators that can be used to measure the impact of stimulus measures, including carbon intensity, fossil fuel support, exposure to air pollution, water stress and environmentally related tax revenue.
10 years to restore our planet. 10 actions that count
Against a backdrop of environmental crisis, the UN Decade on Ecosystem Restoration is a chance to revive the natural world that supports us all. A decade may sound like a long time. But scientists say that these next ten years will count most in the fight to avert climate change and the loss of millions of species. Here are ten actions in the strategy of the UN Decade that can build a #GenerationRestoration.
Empower a global movement
The UN Decade aims to stop and reverse the destruction and degradation of billions of hectares of ecosystems. It is a daunting task, made more complicated by the diversity of ecosystems and the threats they are facing: from lush forests threatened by wildfires to agricultural soils so eroded that they may only carry a few more years of harvests. No single entity can steer the course in this endeavour. The UN Decade thus connects and empowers the actions of the many. Groups and individuals can get informed about restoration opportunities in their area, joining initiatives already underway, or start their own.
Invest in restoration
Restoration takes resources. Organizations driving activities on the ground are often underfunded and face financial insecurity. While the benefits of restoration far outweigh the costs, it can only happen with long-term financing. Governments, international lenders, development agencies, the private sector and individuals will have to ramp up their support.
Set the right incentives
In the long-term, healthier ecosystems can produce bigger harvests, more secure incomes and a healthier environment. But caring for nature can also mean foregoing some of the financial gains of less sustainable practices. There are ways to change this by incentivizing restoration activities and reducing subsidies that finance harmful practices, in the agriculture and fishing industries, for example.
Celebrate leadership
Over the past years, we have witnessed incredible momentum around restoration. Campaigns to plant trillions of trees have captured the imagination of many communities. Under the Bonn Challenge, more than 60 countries have committed to bringing 350 million hectares of forest landscapes back to life. Indigenous peoples have acted as defenders of their ecosystems for generations. The UN Decade will celebrate leadership and encourage others to step up.
Shift behaviours
Deforestation, the depletion of fish stocks and the degradation of agricultural soils are all caused by global consumption patterns. The UN Decade will work with all partners to identify and encourage restoration-friendly consumption. This can range from changes in diets to promoting restoration-based products.
Invest in research
Restoration is complex. Practices that work in one ecosystem may have adverse impacts in another. As the climate changes, new uncertainties arise. Returning to a former state may not be desirable as hotter temperatures or shifting rainfall call for more resilient plants and crops. Scientific understanding of how to restore and adapt ecosystems is still developing. Considerable investments are needed to identify the best practices to restore our planet – one plot at a time.
Build capacity
Thousands of conservation and restoration initiatives are already underway. The UN Decade will be fuelled by their vision, expertise and dedication. However, practitioners often face barriers that keep them from taking their projects to scale. Other critical sectors, such as finance, require more data and insights to make informed decisions. The UN Decade's strategy seeks to build the capacity of marginalized groups that stand to lose most from the destruction of ecosystems – such as indigenous peoples, women and youth to take an active role in restoration.
Celebrate a culture of restoration
The power to revive our environment does not lie only with governments, experts and practitioners alone. Healing the planet is a cultural challenge. The UN Decade's strategy therefore calls on artists, storytellers, producers, musicians and connectors to join the #GenerationRestoration.
Build up the next generation
Youth and future generations are most impacted by the current rapid destruction of ecosystems – they also stand to benefit the most from a restoration economy. The UN Decade's strategy links the wellbeing of youth and the goals of restoration. Education for restoration will turn today's children into ecosystem ambassadors and provide skills for sustainable jobs.
Listen and learn
We would like to hear from you. Take a quick survey to help us learn more about you and how you want to be involved.