Another look at China's involvement in the power sector in Sub-Saharan Africa
Authors: David Bénazéraf and Yilun Yan*
Chinese companies have significantly enhanced their engagement in Africa over the last 20 years, covering a wide range of sectors, including power generation, transmission and distribution. These are important investments as despite growing economies, around half of the rapidly growing African population does not have access to electricity. Achieving universal energy access will require significantly increased investment on the continent, in both off-grid and large-scale on-grid electricity generation capacity and networks – this is where Chinese companies are playing a significant role.
When we first looked at China's involvement in the sub-Saharan Africa power sector in 2016, we found that Chinese companies operating as the main contractor were responsible for almost 30% of capacity additions in the region. Renewable sources accounted for 56% of total capacity added by Chinese projects, including 49% from hydropower. Taking another look this year, we find that capacity additions by Chinese companies have fallen somewhat, but low-carbon projects represent a larger share.
A slightly declining contribution
In our 2016 report, we showed that Chinese companies were responsible for 12 GW of projects (completed or under construction, 2010 to 2020), including some very large projects such as the 1 250 MW Merowe dam in Sudan.
Updated data for 2019 shows that over an equivalent ten-year timeframe (2014 to 2024), Chinese-added capacities will total 9 GW. This does not include two large dams currently under construction (the 2 160 MW Cacula dam in Angola and the 3 048 MW Mambila dam in Nigeria), which might not be completed before 2024. Without these two megaprojects, the 19 projects currently under construction total 4.5 GW, compared to the 24 projects totalling 5 GW that we found in 2016.
At least 24 countries have contracted new power plants to Chinese construction services companies over 2014-2024. Zambia is the largest investor in Chinese-added capacity, followed by Nigeria, Angola, Uganda and Côte d'Ivoire. These five countries make up around half of the capacity added or being added by Chinese contractors, mostly due to large hydro projects. Compared to the almost 30% that we found in 2016, the role of Chinese companies in total Sub-Saharan Africa capacity additions has declined to 20%.
A greener mix
The share of hydro projects in Chinese-added capacity has increased to 63% compared to 49% in our 2016 findings. The 750 MW Kafue Gorge Lower hydropower station, which will be completed in 2020, is expected to meet Zambia's electricity demand for the next five to ten years.
The share of capacity added from other renewables sources appears to be higher, totalling just 7% in our 2016 findings compared to 13% this year. Almost half of these non-hydro renewable projects are using biomass, concentrated in Angola, Nigeria, and Côte d'Ivoire. This means that despite adding more than 1 GW of capacity, there is potential for significantly more projects from other non-hydro renewable sources like wind and solar.
Gas accounts for 11% of the projects, coal for 9%, and oil represents 4%. In the last five years, Chinese contractors completed five coal-fired plants in Nigeria, Rwanda (peat), Zambia, and Botswana for a total of 811 MW. Some planned projects have been delayed and no others are currently under construction.
Focus on turnkey projects
Most Chinese energy companies continue to be state-owned enterprises, while the share of private companies working in overseas markets are still very small – especially in Africa. Those companies that are operating in the region are able to provide solutions in all stages – a turnkey project – including the supply of equipment manufactured to Chinese standards, plant design and construction, and project financing or the facilitation of financing.
Of all the newly Chinese-built power plants in the region, 52% are fully integrated with a Chinese contractor and a Chinese turbine manufacturer (a share higher than for projects undertaken in emerging Asian countries). Chinese manufacturers are also supplying the primary equipment for 9% of all projects contracted to non-Chinese companies in the region between 2014 and 2024, including one‑quarter of hydropower turbines and 38% of solar PV projects. In total, Chinese equipment manufacturers are supplying more than 9 GW of power generation equipment: approximately 7 GW in hydro, 1 GW in wind and solar PV, and 1 GW in coal and oil.
Chinese energy infrastructure companies also source equipment for overseas projects from suppliers in OECD countries totaling 1.5 GW. This is mostly made up of gas turbines, a piece of equipment for which Chinese contractors working on overseas projects currently rely entirely on foreign manufacturers.
Projects modes and financing
Chinese energy companies in Africa focus mainly on supplying construction services and equipment with engineering, procurement and construction (EPC) being the most common type of project contracting arrangement for construction services. Host country governments issue bids and award projects, and Chinese energy infrastructure companies deliver construction services without having any stake in the project.
Additional electricity capacities fall under public sector spending from a country's national budget. This means that project financing remains challenging and tends to shift progressively away from public lending towards more equity financing. However, this remains challenging in the absence of reliable power purchase agreements and adequate, stable local regulation. Ultimately, the success of a power project depends on the ability of African governments to negotiate, implement and maintain the project.
Eradicating energy poverty is a priority for the IEA. In 2018, the IEA and the African Union agreed to a strategic partnership towards a more secure, sustainable and clean energy future for countries across the African continent. Under its "open doors" policy, the Agency will continue to support expanded energy access and clean energy technology development in Africa.
*Yilun Yan, Energy Analyst.
"Oil for development" budget, challenges and opportunities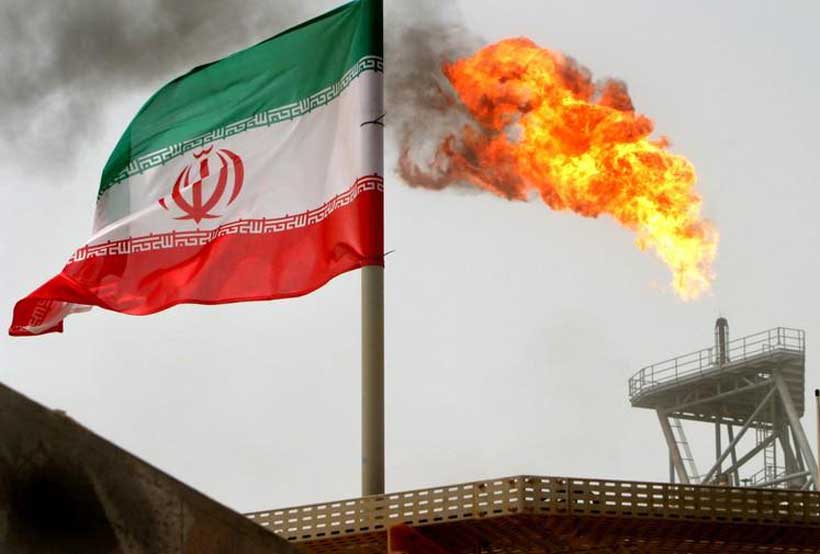 Iran has recently announced that its next fiscal year's budget is going to be set with less reliance on oil revenues.
Last week, Head of the Country's Budget and Planning Organization (BPO) Mohammad Baqer Nobakht said "In the next year's budget – it starts on March 19, 2020 – oil revenues will be only spent for development projects and acquisition of capital asset, and not even one rial is going to go to government expenditures and other areas."
At first glance, the idea is very appealing and it seems if the government manages to pull it off, it will be a significant step for Iran in its movement toward an oil-independent economy. However, it seems that cutting oil revenues from the budget and allocating them only to a specific part of the country's expenditures is not going to be an easy task.
Although, BPO has already suggested various substitute sources of revenue to replace those of oil, some experts believe that the offered alternatives are not practical in the short-term.
So, how successful will the government be in executing this plan? What are the challenges in the way of this program? What are the chances for it to become fully practical next year?
To answer such questions and to have a clearer idea of the notion, let's take a more detailed look into this [so called] ambitious program.

The history of "oil for development"
It is not the first time that such a program is being offered in Iran. Removing oil revenues from the budget and allocating it to development projects goes way back in Iran's modern history.
In 1927, the Iranian government at the time, decided to go through with a plan for removing oil revenues from the budget, so a bill was approved based on which oil incomes were merely allocated to the country's development projects.
This law was executed until the year 1939 in which the plan was once again overruled due to what was claimed to be "financial difficulties".
Since then up until recently, Iran has been heavily reliant on its oil revenues for managing the country's expenses. However, in the past few years, and in the face of the U.S. sanctions, the issue of oil being used as a political weapon, made the Iranian authorities to, once again, think about reducing the country's reliance on oil revenues.
In the past few years, Iran's Supreme Leader Ayatollah Seyed Ali Khamenei has repeatedly emphasized the need for reducing reliance on oil and has tasked the government to find ways to move toward an oil-independent economy.
Now that Iran has once again decided to try the "oil for development" plan, the question is, what can be changed in a program that was aborted 80 years ago to make it more compatible with the country's current economic needs and conditions.
The substitute sources of income
Shortly after BPO announced its decision for cutting the oil revenues from the next year's budget, the Head of the organization Mohammad-Baqer Nobakht listed three alternative sources of income to offset oil revenues in the budget planning.
According to the official, elimination of hidden energy subsidies, using government assets to generate revenue and increasing tax incomes would be the main sources of revenues to compensate for the cut oil incomes.
In theory, the mentioned replacements for oil revenues, not only can generate a significant amount of income, but they could, in fact, be huge contributors to the stability of the country's economy in the long run.
For instance, considering the energy subsidies, it is obvious that allocating huge amounts of energy and fuel subsidies is not a good strategy to follow.
In 2018, Iran ranked first among the world's top countries in terms of the number of subsidies which is allocated to energy consumption with $69 billion of subsidies allocated for various types of energy consumption including oil, natural gas, and electricity.
Based on data from the International Energy Agency (IEA), the total amount of allocated subsidies in Iran equals 15 percent of the country's total GDP.
The budget that is allocated for subsidies every year could be spent in a variety of more purposeful, more fruitful areas. The country's industry should compete in order to grow, people must learn to use more wisely and to protect the environment.
However, practically speaking, all the above-mentioned alternatives are in fact long term programs that take time to become fully operational. A huge step like eliminating hidden subsidiaries cannot be taken over a one or event two-year period.
The development aspect
One big aspect of the government's current decision is the "development" part of the equation.
A big chunk of the country's revenues is going to be spent on this part and so the government is obliged to make sure to choose such "development" projects very wisely.
Deciding to allocate a huge part of the country's income on a specific sector, makes it more prone to corruption, and therefore, a plan which is aimed to help the country's economy could become a deteriorating factor in itself if not wisely executed.
The question here is, "Is the government going to spend oil money on all the projects which are labeled as 'development' even if they lack the technical, economic and environmental justification?"
So, the government needs to screen development projects meticulously and eliminate the less vital ones and then plan according to the remaining truly-important projects.
Final thoughts
Even if the "oil-free" budget is a notion that seems a little ambitious at the moment, and even if there are great challenges in the way of its realization, but the decision itself is a huge step toward a better future for Iran's economy. Although realizing this plan seems fairly impossible in the short-term, it surely can be realized with proper planning and consideration in the long term.
Sooner or later Iran has to cut off the ties of reliance on oil incomes and start moving toward a vibrant, dynamic and oil-free economy; a journey of which the first step has been already taken.
From our partner Tehran Times
Growing preference for SUVs challenges emissions reductions in passenger car market
Authors: Laura Cozzi and Apostolos Petropoulos*
With major automakers announcing new electric car models at a regular pace, there has been growing interest in recent years about the impact of electric vehicles on the overall car market, as well as global oil demand, carbon emissions, and air pollution.
Carmakers plan more than 350 electric models by 2025, mostly small-to-medium variants. Plans from the top 20 car manufacturers suggest a tenfold increase in annual electric car sales, to 20 million vehicles a year by 2030, from 2 million in 2018. Starting from a low base, less than 0.5% of the total car stock, this growth in electric vehicles means that nearly 7% of the car fleet will be electric by 2030.
Meanwhile, the conventional car market has been showing signs of fatigue, with sales declining in 2018 and 2019, due to slowing economies. Global sales of internal combustion engine (ICE) cars fell by around 2% to under 87 million in 2018, the first drop since the 2008 recession. Data for 2019 points to a continuation of this trend, led by China, where sales in the first half of the year fell nearly 14%, and India where they declined by 10%.
These trends have created a narrative of an imminent peak in passenger car oil demand, and related CO2 emissions, and the beginning of the end for the "ICE age." As passenger cars consume nearly one-quarter of global oil demand today, does this signal the approaching erosion of a pillar of global oil consumption?
A more silent structural change may put this conclusion into question: consumers are buying ever larger and less fuel-efficient cars, known as Sport Utility Vehicles (SUVs).
This dramatic shift towards bigger and heavier cars has led to a doubling of the share of SUVs over the last decade. As a result, there are now over 200 million SUVs around the world, up from about 35 million in 2010, accounting for 60% of the increase in the global car fleet since 2010. Around 40% of annual car sales today are SUVs, compared with less than 20% a decade ago.
This trend is universal. Today, almost half of all cars sold in the United States and one-third of the cars sold in Europe are SUVs. In China, SUVs are considered symbols of wealth and status. In India, sales are currently lower, but consumer preferences are changing as more and more people can afford SUVs. Similarly, in Africa, the rapid pace of urbanisation and economic development means that demand for premium and luxury vehicles is relatively strong.
The impact of its rise on global emissions is nothing short of surprising. The global fleet of SUVs has seen its emissions growing by nearly 0.55 Gt CO2 during the last decade to roughly 0.7 Gt CO2. As a consequence, SUVs were the second-largest contributor to the increase in global CO2 emissions since 2010 after the power sector, but ahead of heavy industry (including iron & steel, cement, aluminium), as well as trucks and aviation.
On average, SUVs consume about a quarter more energy than medium-size cars. As a result, global fuel economy worsened caused in part by the rising SUV demand since the beginning of the decade, even though efficiency improvements in smaller cars saved over 2 million barrels a day, and electric cars displaced less than 100,000 barrels a day.
In fact, SUVs were responsible for all of the 3.3 million barrels a day growth in oil demand from passenger cars between 2010 and 2018, while oil use from other type of cars (excluding SUVs) declined slightly. If consumers' appetite for SUVs continues to grow at a similar pace seen in the last decade, SUVs would add nearly 2 million barrels a day in global oil demand by 2040, offsetting the savings from nearly 150 million electric cars.
The upcoming World Energy Outlook will focus on this under-appreciated area in the energy debate today, and examines the possible evolution of the global car market, electrification trends, and consumer preferences and provides insights for policy makers.
While discussions today see significant focus on electric vehicles and fuel economy improvements, the analysis highlights the role of the average size of car fleet. Bigger and heavier cars, like SUVs, are harder to electrify and growth in their rising demand may slow down the development of clean and efficient car fleets. The development of SUV sales given its substantial role in oil demand and CO2 emissions would affect the outlook for passenger cars and the evolution of future oil demand and carbon emissions.
*Apostolos Petropoulos, Energy Modeler.
This commentary is derived from analysis that will be published on 13 November 2019 in the forthcoming World Energy Outlook 2019. IEA
A Century of Russia's Weaponization of Energy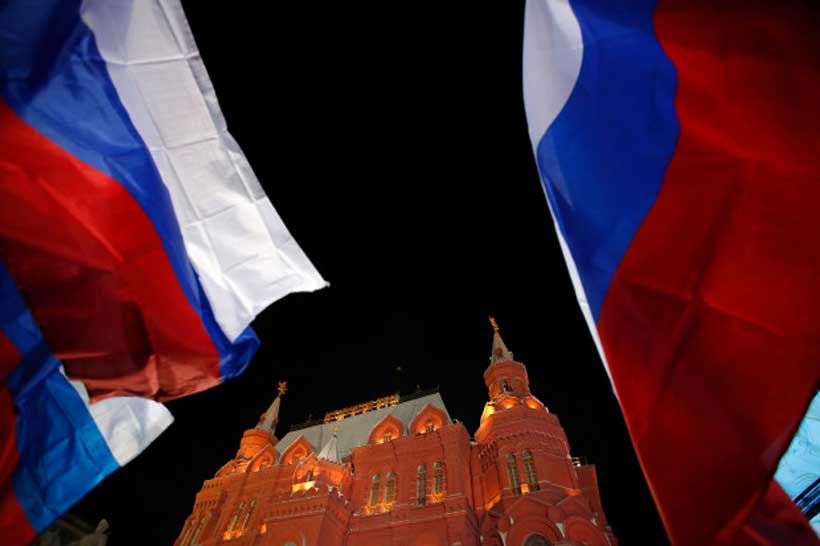 In 1985 a joint meeting between U.S. President Ronald Reagan, and former Soviet leader, Mikhail Gorbachev conveyed this enduring sentiment during the height of the Cold War, "a nuclear war cannot be won and must never be fought." This sentiment began moving both countries, and the world away from Mutually Assured Destruction (M.A.D.); and soon thereafter the Cold War ended. With the rise of Vladimir Putin, and the return of the Russian strongman based on the Stalin-model of leadership, Russia now uses and wields Russian energy assets, as geopolitical pawns (Syrian and Crimean invasions) the way they once terrorized the world with their nuclear arsenal.
Russia will remain a global force – even with an economy over reliant on energy – and Putin being the political force that controls the country. What makes the Russian weaponization of energy a force multiplier is "its vast geography, permanent membership in the UN Security Council, rebuilt military, and immense nuclear forces," while having the ability to disrupt global prosperity, and sway political ideologies in the United States, Europe, Middle East, Asia, and the entire Artic Circle.
Putin understands that whoever controls energy controls the world – mainly fossil fuels – oil, petroleum, natural gas, coal, and nuclear energy to electricity is now added to this dominating mix. Now that Stalin has taken on mythological status under Putin's tutelage, Joseph Stalin once said: "The war (WWII) was decided by engines and octane."Winston Churchill agreed with Stalin on the critical importance of fuel: "Above all, petrol governed every movement."
The most devastating war in human history, and one that killed millions of Russians continues driving Putin's choice to make energy the focal point of their economy, military, and forward-projecting foreign policy. This began the modern, energy-industrial complex that mechanized and industrialized energy as a war-making tool that still affects people-groups, countries, and entire regions of the world.
Russia, then the U.S.S.R. (former Soviet Union), and now current Russia have always thought of energy as a way for their government to dominate their countrymen, traditional spheres of influence (Ukraine, Georgia, Moldova, Ukraine, Estonia, Latvia, Lithuania, Belarus, Central Asia), and a strategic buffer zone against land-based attacks that came from Napoleon and Hitler's armies that still haunts the Russian psyche.
The timeline of Russia from the 1917, violence-fueled Russian Revolution that brought the Bolsheviks to power, the rise and death of Stalin in 1953, World War II in-between, the Cold War that began March 5, 1946 in Winston Churchill's famous speech declaring "an Iron Curtain has descended across the Continent," has been powered by energy.
This kicked off the Cold War until the collapse of the Soviet Union in 1991. During this epoch in history the Soviets promoted global revolution using their economy and military that ran on fossil fuels and nuclear weaponry. In 1999 Vladimir Putin becomes Prime Minister after Boris Yeltsin resigns office, and the rebirth of the Soviet Union, and weaponization of energy continues until today under Putin's regime.
What Russia now promotes foremost over all objectives: "undermining the U.S.-led liberal international order and the cohesion of the West."Russia's principal adversaries in this geopolitical tug-of-war over energy and influence are the U.S., the European Union (EU), and North Atlantic Treaty Organization (NATO). All of these variables are meant to bolster Russia and Putin's "commercial, military, and energy interests."
This geopolitical struggle doesn't take place without abundant, reliable, affordable, scalable, and flexible oil, and natural gas. This is likely why Russia has begun a massive coal exploration and production (E&P) program that has grown exponentially since 2017 according to Russia's Federal State Statistics Service.
The entire Russian economy is now based on rewarding Putin's oligarchical cronies, and ensuring Russian energy giants Rosneft and Gazprom can fill the Kremlin's coffers to annex Crimea and gain a strategic foothold in the Middle East via the Syrian invasion. This economic system is now referred to as "Putinomics." Using energy resources to fund global chaos, and wars while rewarding his favorite oligarchs and agencies that do the Kremlin's bidding.
Russia is now in a full-fledged battle with western powers, and its affiliated allies over the fossil fuel industry. While the rest of the world is attempting to incorporate renewable energy to electricity onto its electrical grids, and pouring government monies into building momentum for a carbon-free society, Russia is going the opposite direction.
Moscow's energy intentions are clear, and have been for over one hundred years. Currently, there Syrian foothold has allowed them to entrench themselves back into the Middle East. This time they aren't spreading revolutionary communism, instead it is Putin-driven oil and natural gas supplies through pipelines and E&P rights acquired in "Turkey, Iraq, Lebanon, and Syria."
Russia has a clear pathway to block U.S. liquid natural gas (LNG) into Europe, and a land bridge from the Middle East to Europe almost guarantees Russian natural gas is cheaper, more accessible, and maintains that Europe looks to Russia first for its energy needs. By cementing their role as the "primary gas supplier and expands its influence in the Middle East," the U.S., EU, and NATO's military dominance are overtaken by natural gas that Europe desperately needs to power their economies, and heat their homes in brutal, winter months.
To counter Russian energy influence bordering on a monopoly over European energy needs, the current U.S. administration should make exporting natural gas into LNG a top "priority." Work with European allies in Paris, Berlin, and NATO headquarters to operationally thwart Moscow's "Middle East energy land bridge." Global energy security is too important by allowing Russian influence to continue spreading.