Another look at China's involvement in the power sector in Sub-Saharan Africa
Authors: David Bénazéraf and Yilun Yan*
Chinese companies have significantly enhanced their engagement in Africa over the last 20 years, covering a wide range of sectors, including power generation, transmission and distribution. These are important investments as despite growing economies, around half of the rapidly growing African population does not have access to electricity. Achieving universal energy access will require significantly increased investment on the continent, in both off-grid and large-scale on-grid electricity generation capacity and networks – this is where Chinese companies are playing a significant role.
When we first looked at China's involvement in the sub-Saharan Africa power sector in 2016, we found that Chinese companies operating as the main contractor were responsible for almost 30% of capacity additions in the region. Renewable sources accounted for 56% of total capacity added by Chinese projects, including 49% from hydropower. Taking another look this year, we find that capacity additions by Chinese companies have fallen somewhat, but low-carbon projects represent a larger share.
A slightly declining contribution
In our 2016 report, we showed that Chinese companies were responsible for 12 GW of projects (completed or under construction, 2010 to 2020), including some very large projects such as the 1 250 MW Merowe dam in Sudan.
Updated data for 2019 shows that over an equivalent ten-year timeframe (2014 to 2024), Chinese-added capacities will total 9 GW. This does not include two large dams currently under construction (the 2 160 MW Cacula dam in Angola and the 3 048 MW Mambila dam in Nigeria), which might not be completed before 2024. Without these two megaprojects, the 19 projects currently under construction total 4.5 GW, compared to the 24 projects totalling 5 GW that we found in 2016.
At least 24 countries have contracted new power plants to Chinese construction services companies over 2014-2024. Zambia is the largest investor in Chinese-added capacity, followed by Nigeria, Angola, Uganda and Côte d'Ivoire. These five countries make up around half of the capacity added or being added by Chinese contractors, mostly due to large hydro projects. Compared to the almost 30% that we found in 2016, the role of Chinese companies in total Sub-Saharan Africa capacity additions has declined to 20%.
A greener mix
The share of hydro projects in Chinese-added capacity has increased to 63% compared to 49% in our 2016 findings. The 750 MW Kafue Gorge Lower hydropower station, which will be completed in 2020, is expected to meet Zambia's electricity demand for the next five to ten years.
The share of capacity added from other renewables sources appears to be higher, totalling just 7% in our 2016 findings compared to 13% this year. Almost half of these non-hydro renewable projects are using biomass, concentrated in Angola, Nigeria, and Côte d'Ivoire. This means that despite adding more than 1 GW of capacity, there is potential for significantly more projects from other non-hydro renewable sources like wind and solar.
Gas accounts for 11% of the projects, coal for 9%, and oil represents 4%. In the last five years, Chinese contractors completed five coal-fired plants in Nigeria, Rwanda (peat), Zambia, and Botswana for a total of 811 MW. Some planned projects have been delayed and no others are currently under construction.
Focus on turnkey projects
Most Chinese energy companies continue to be state-owned enterprises, while the share of private companies working in overseas markets are still very small – especially in Africa. Those companies that are operating in the region are able to provide solutions in all stages – a turnkey project – including the supply of equipment manufactured to Chinese standards, plant design and construction, and project financing or the facilitation of financing.
Of all the newly Chinese-built power plants in the region, 52% are fully integrated with a Chinese contractor and a Chinese turbine manufacturer (a share higher than for projects undertaken in emerging Asian countries). Chinese manufacturers are also supplying the primary equipment for 9% of all projects contracted to non-Chinese companies in the region between 2014 and 2024, including one‑quarter of hydropower turbines and 38% of solar PV projects. In total, Chinese equipment manufacturers are supplying more than 9 GW of power generation equipment: approximately 7 GW in hydro, 1 GW in wind and solar PV, and 1 GW in coal and oil.
Chinese energy infrastructure companies also source equipment for overseas projects from suppliers in OECD countries totaling 1.5 GW. This is mostly made up of gas turbines, a piece of equipment for which Chinese contractors working on overseas projects currently rely entirely on foreign manufacturers.
Projects modes and financing
Chinese energy companies in Africa focus mainly on supplying construction services and equipment with engineering, procurement and construction (EPC) being the most common type of project contracting arrangement for construction services. Host country governments issue bids and award projects, and Chinese energy infrastructure companies deliver construction services without having any stake in the project.
Additional electricity capacities fall under public sector spending from a country's national budget. This means that project financing remains challenging and tends to shift progressively away from public lending towards more equity financing. However, this remains challenging in the absence of reliable power purchase agreements and adequate, stable local regulation. Ultimately, the success of a power project depends on the ability of African governments to negotiate, implement and maintain the project.
Eradicating energy poverty is a priority for the IEA. In 2018, the IEA and the African Union agreed to a strategic partnership towards a more secure, sustainable and clean energy future for countries across the African continent. Under its "open doors" policy, the Agency will continue to support expanded energy access and clean energy technology development in Africa.
*Yilun Yan, Energy Analyst.
Iran's 'oil for execution' plan: Old ideas in a new wrapping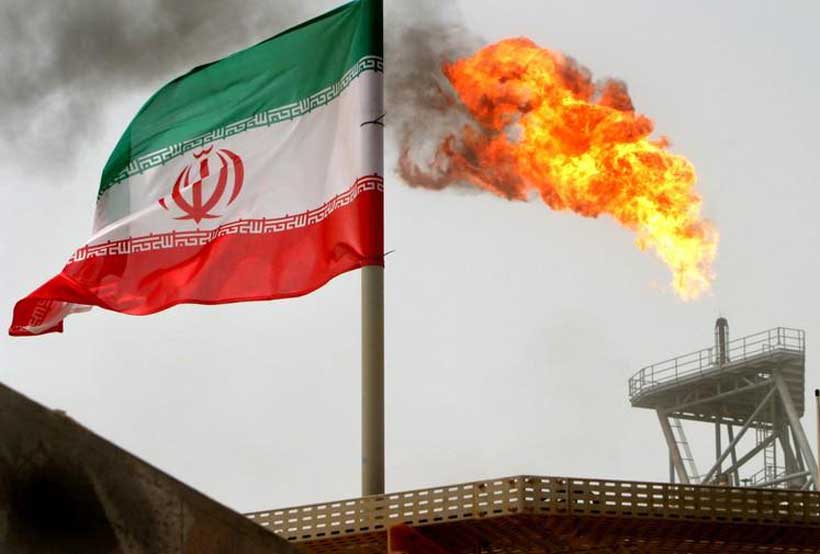 This week Iranian Oil Ministry is going to officially start a new plan that is aimed to be a new way for selling oil and tackling the pressures imposed by U.S. sanctions on the country's oil industry.
The plan is to execute a barter system which allows domestic and foreign companies, investors and contractors to carry out projects in Iran in exchange for oil (I would like to call it "oil for execution").
In this regard, as the official inauguration of this new program, a business contract will be signed within the next few days, under which a domestic company is going to receive crude oil in exchange for funding a project to renovate a power plant in Rey county, near the capital Tehran.
At the first glance, the idea of offering oil in exchange for execution of industrial projects seems quite a new idea, however unfortunately it is no more than the same old structure under a new façade.
U.S. sanctions and Iran's coping tactics
Since the U.S.'s withdrew from Iran's nuclear pact in May 2018, vowing to drive Iran's oil exports down to zero, the Islamic Republic has been taking various measures to counter U.S. actions and to keep its oil exports levels as high as possible.
The country has repeatedly announced that it is mobilizing all its resources to sell its oil, and it has done so to some extent. However, considering the U.S.'s harsher stand in the new round of sanctions, the situation seems more complicated for the Iranian government which is finding it harder to get its oil into the market like the previous rounds of sanctions.
Selling in the gray market, offering oil in stock exchange, offering oil futures for certain countries, bartering oil for basic goods and finally bartering oil in exchange for executing industrial projects are some of the approaches Iran has taken to maintain its oil exports.
A simple comparison between the above mentioned strategies would reveal that they are mostly the same in nature, and there are just small differences in their presentation and implementation.
For instance, let's take a look at the "offering oil in stock market" strategy, and to see how it is different from the new idea of "offering oil in exchange for development projects".
Oil at IRENEX vs. oil for execution
As I mentioned earlier, one of the main strategies that Iran followed in order to help its oil exports afloat has been trying new ways to diversify the mechanisms of oil sales, one of which was offering oil at the country's energy stock market (known as IRENEX).
In simple words, the idea behind this strategy was that companies would buy the oil which is offered at IRENEX and then they would export it to destination markets using whatever means necessary.
Since the first offering of crude oil at Iran Energy Exchange (IRENEX) in October 2018, the plan has not been very successful in attracting traders, and during its total 15 rounds of oil (including heavy and light crude) offerings only 1.1 million barrels were sold, while seven offerings of gas condensate have also been concluded with no sales. This has made some energy experts to believe that this whole strategy is doomed to fail.
The most important challenge that Iran has been faced in executing this approach is the impact of U.S. sanctions on the country's banking system and its shipping lines, since the purchased oil, ultimately has to be transported from the agreed oil terminals via oil tankers to different destination across the world.
With the previous strategies coming short, nearly six months after the first offering of oil at IRENEX, in early May, Masoud Karbasian, the head of National Iranian Oil Company (NIOC) announced that the company plans to barter oil for goods and in exchange for executing development projects.
However, the "oil for execution" part wasn't implemented until this weekend when Head of Thermal Power Plants Holding Company (TPPH) of Iran, Mohsen Tarztalab announced that the company is going to sign a €500 million contract under the new "oil for execution" framework for renovation of Rey power plant near Tehran.
According to Tarztalab, the TPPH decided to go for the deal after the sanctions prevented Japan from financing the renovation of Rey power plan.
Based on this deal, TPPH is going to renovate the power plant and in return NIOC will pay for the services in the form of crude oil. Clearly, TPPH is then in charge of the received oil and it's their concern weather to export it or sell it inside the country.
A closer look at this deal, reveals how similar it is to other approaches that NIOC has been taking. Just like the oil offered at IRENEX, in this model, too, a company is left with an oil cargo which is banned from entering global markets. The buyers are once again facing financial barriers and shipping difficulties.
Although, like the first oil offering in which a few companies risked buying some oil, this time, too, TPPH, is making a significant gamble in signing this deal, but, just like the IRENEX experience, it seems really improbable for more companies to follow the state-owned TPPH's footsteps.
Final thoughts
The need for taking all necessary measures for withstanding the economic pressures of the U.S. sanctions is an obvious fact, however the ways of doing so should be chosen more carefully.
It seems that the government has been only wrestling with the "problem" here rather than attempting to find practical "solutions".
Fortunately, in the past few months, the government seems to have seen the fact that the best way to withstand any economic pressure is the transition from an oil-dependent economy to an active, self-sufficient and independent economy which is more invested in its potentials for trade with neighbors rather than the oil market.
Solutions like offering oil in the energy exchange or oil for execution might be some kind of transition from traditional oil sales to new approaches, but they are not ultimate solutions in the face of sanctions.
To overcome the current economic conditions, the government has realized that it should have medium- and long-term planning and policy making.
Active diplomacy and attention to the energy needs and capacities of the neighboring countries and offering discounts for oil products, although are more time-consuming ways to increase oil sales, but will be more successful than the ways we discussed, and will yield greater benefits for the country.
From our partner Tehran Times
The who and how of power system flexibility
All around the world, power systems are changing fast. For example last year Denmark supplied 63% of its power demand from variable renewables (wind and solar PV) while last June Great Britain went a full 18 days without burning coal for power generation.
Yet despite such examples of progress, change has not been fast enough to meet the objectives of the Paris Agreement. In fact, power sector emissions have been on the rise over the past two years and investments in variable renewable power capacity appear to have stalled for the first time in two decades. Meanwhile electrification continues in sectors such as transport – and without accelerated decarbonisation, much of the growth in power demand will be met by fossil fuels.
But having more low-carbon electricity on the grid is not enough; we need to make better use of that low-carbon electricity. That means coordinated action on the transformation of power systems.
Power system flexibility – the ability to respond in a timely manner to variations in electricity supply and demand – stands at the core of this transformation. Luckily, policy makers and industry leaders across the globe are increasingly aware of the importance of flexibility and are taking action. Over the last two years, two Clean Energy Ministerial Campaigns have contributed to developing an understanding of what technical solutions for flexibility are available – in power plants, grids, storage and on the demand side.
That's the 'what' of power system flexibility. But the more difficult questions are 'how do we implement this flexibility?' and 'who should be involved?'.
The answer is: it depends. More precisely, introducing the appropriate measures to deploy power system flexibility requires a deep, thoughtful look at each country's institutional framework. One key finding from the various workshops and forums organised by the CEM Power System Flexibility Campaign is that the changes necessary to activate innovative flexibility solutions inevitably deal with regulatory decisions.
One key myth that these same events are contributing to dismantle is that power sector regulation is far too complex and far too country-specific to profit from international sharing of best practices. In fact, it may be the contrary. This sharing of best practices is one of the main contributions of the joint IEA and 21st Century Power Partnership report Status of Power System Transformation 2019, which explores the various points of intervention, along with the relevant stakeholders for flexibility deployment.
The report describes how it is possible for policy makers to easily identify areas where they can directly enable change and areas where more targeted interventions may need wider stakeholder engagement.
It starts by looking at energy strategies, legal frameworks, and policies and programmes. These high-level instruments are usually what is thought of when looking at renewable energy policy support. While relatively far away from implementation, this level is particularly important as it sets the overall course for power system development.
Energy strategies typically lay out broad targets, such as China's target of flexibility retrofits for 220 GW of coal-fired power plants in its 13th Five-Year Plan or Switzerland's 'Energy Strategy 2050'. Legal frameworks go one step closer to implementation by defining electricity industry structure along with the foundations of who does what, such as the UK's recent bill for electric mobility or the distribution sector and flexibility reforms in Chile. Lastly, policies and programmes can be useful tools to test specific technology approaches or focus on specific aspects of the energy transition, for example Italy's feasibility study on 'Virtual Storage Systems' or the creation of a working group for the modernisation of Brazil's power sector.
While these high-level solutions are necessary and can be very effective, accelerating the energy transition for increasingly complex and decentralised power systems will increasingly require detailed fine-tuning of institutional frameworks. This is where we come to regulation, market rules and technical standards. By allocating costs and risk, regulation essentially determines who can do what, and how. Similarly, market rules and technical standards play a key role in shaping the interactions of different stakeholders in the power system.
In many cases, it may be necessary to update regulatory frameworks to recognise the new capabilities of new technologies in the power system. This might be the responsibility of the regulator in the case of vertically integrated utilities or spread across regulatory decisions, market rules and technical standards in the case of more unbundled power systems.
For example, if modern wind and solar power plants are technically able to provide frequency regulation, the recognition of their contribution to system reliability may require a regulatory decision to assess and validate their capabilities. It might also require modifying the system operator's market rules to allow access to ancillary services, as was done in Spain.
Similarly, if digitalisation and decentralisation of the power system offer the potential of greater demand-side participation, it will be regulation that enables smaller system resources to participate in energy, capacity and ancillary service markets. How this is implemented would vary across jurisdictions, for example updating prequalification requirements may be necessary to enable aggregation, as in the EU, simply recognising independent aggregators as market players, as in Australia, or reforming retail tariffs as in Singapore.
But to know what changes should be implemented, and by who, it is critically important to understand the specific point of intervention and engage the right stakeholders. More broadly, it is important to start a conversation with a comprehensive set of stakeholders, to get an idea of what is possible and what is needed, and to compare experiences within and across countries.
Over the coming year, the IEA and PSF Campaign will continue working on this global dialogue to improve the understanding of regulatory and market design options for the deployment of system flexibility, supported by the Campaign's co-leads – China, Denmark, Germany and Sweden. The PSF campaign is preparing initial steps to collaborate with CEM's 21st Century Power Partnership, the Electric Vehicle Initiative and the International Smart Grid Action Network to look at the linkage between power system flexibility and transport electrification, an important conversation given the trend towards decentralisation driven by adoption of electric vehicles.
This work all aims to drive home one key-message: we need creative policy making if we are serious about accelerating the energy transition, and regulatory innovation and international cooperation are a good place to start.
U.S. Is World's Largest Producer of Fossil Fuels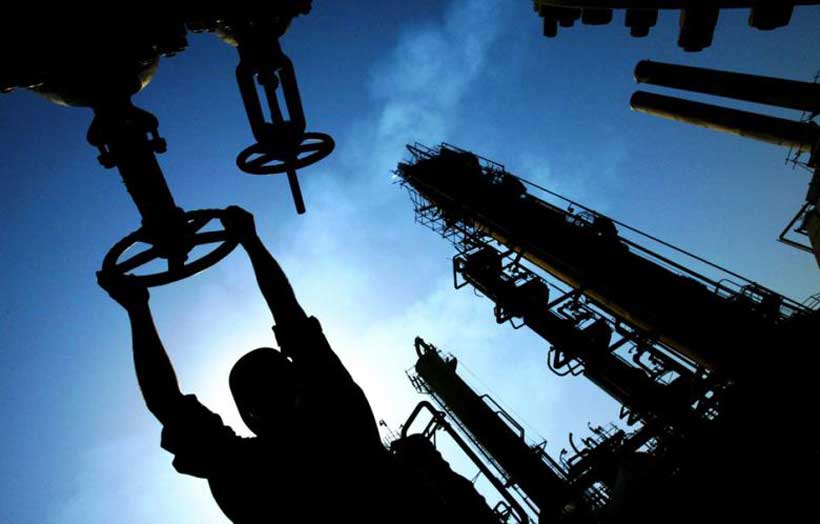 The world is using more, not less energy, with the United States (U.S.) leading this surge. This fact will continue changing the world geopolitically, and bring changes to global markets. British Petroleum's (BP) seminal Statistical Review of World Energy 2019 was released in early June, and the findings revealed the U.S. is leading the world in production of fossil fuels. The report counters prevailing wisdom that peak oil demand is rapidly happening, when the exact opposite is taking place.
World oil records were broken in 2018; according to the Review: "a new oil consumption record of 99.8 million barrels per day (mbpd), which is the ninth straight year global oil demand has increased." Demand for oil grew 1.5 percent. This is above the "decades-long average of 1.2 percent."
The Review showed the U.S. is the world's top consumer at 20.5 mbpd in 2018, and China was second at 13.5 mbpd, with India in third place at 5.2 mbpd. China and India are growing faster than world and U.S. consumer growth at 5 percent the past decade. What's noticeable about the data is: "Asia Pacific has been the world's fastest growing oil market over the past decade with 2.7% average annual growth."
BP also released the emergence of a new global oil production record in 2018 that averaged 94.7 mbpd. This increased from 2.22 million mbpd from 2017. The U.S. came in at 15.3 mbpd, and led all countries by increasing production from 2017 by over 2.18 mbpd. The U.S. added 98 percent of total global additions, an astonishing figure.
Before the U.S. shale exploration and production (E&P) took off, oil was over $100 a barrel, but since the 2014 oil crash, global oil production has increased by 11.6 mbpd, and shows no signs of slowing down. What Russell Gold of The Wall Street Journal calls, "the shale boom," has seen "U.S. oil production increase by 8.5 mbpd – equal to 73.2% of the global increase in production."
What the numbers increasingly showed was the U.S. quickly surpassing Saudi Arabia. which is the second leading oil producer at 12.3 mbpd, and Russia in third at 11.4 mbpd. Though Canada has domestic opposition from environmental groups to fossil fuel production, Canada added over 410,000 bpd in 2017.
Add these figures to U.S. numbers, and North America is now arguably the most important source for oil in the world. The BP Review decided to add natural gas liquids (NGLs) to oil production numbers and found that U.S. NGL is higher than any country at 4.3 mbpd. This is higher than Middle Eastern numbers combined, and "accounts for 37.6% of total global NGL production."
What does this mean for geopolitics? The axiom whoever controls energy controls the world now takes on new meaning with the U.S. drastically pulling ahead of Middle Eastern rivals, Russia and other global producers. Energy has always been a main factor in human development, and is especially true of today's complex international, political and economic systems that have been in place since the end of World War II (WWII)
With abundant energy, scarcity no longer makes sense when global energy sources are now readily available. When geopolitical havoc comes from Africa since over 600 million Africans are without power, added to the over 1.2 billion people on earth without electricity that is a recipe for geopolitical disaster than can be avoided.
What abundant U.S. shale oil, and natural gas can provide, as well if steadfastly pursued, is putting a stop, or at least halting the rampant weaponization of energy from countries like Russia and Iran. However, both would argue they are doing this national security and sovereign protection.
The current path of demonizing fossil fuels won't lift billions out of energy poverty, but it will serve to fortify Putin's resolve. Western media outlets that back the get-off-fossil-fuels crowd do not seem to understand those geopolitical realities. Building electrical lines powered by U.S. natural gas over authoritarian dictators oil and natural gas supplies is a great pathway to promoting democratic capitalism, energy-sufficient nation-states, and continents with market economies.
This will lead billions out of despair, and solve a host of geopolitical problems that has vexed the U.S., EU, NATO and UN for decades. All of these problems will be solved without a shot being fired, or another fruitless war occurring.
By the U.S. countering the weaponization of energy through increased oil and NGL production this has national security and foreign policy implications that affects literally every person on the planet. As an example, if Ukraine, a NATO Member Action Plan applicant since 2008, can be bullied, annexed and invaded without consequence from the West, then global economic markets can be crushed on a whim.
Understanding foreign policy decisions through the lens of energy can lead either to chaos, or the deterring of determined enemies, and that's why it is so important the U.S. continues leading the world in oil and natural gas production.
When more than 80 percent of the world's energy comes from oil, natural gas and coal, while understanding "fossil fuels have enabled the greatest advancements in living standards over the last 150 years," then energy is the number one soft and hard power geopolitical weapon outside of a nuclear arsenal.
"Leading from behind" and "resets" favored by the former U.S. administration won't help Ukraine or other Russian border states under systematic assault. Trillions in economic growth is then stifled over energy concerns when the exact opposite should be happening.
Viewing the U.S.' number one oil producer status through the prism of stopping authoritarians, and moving international relations toward the U.S.-led order is the best hope for the world in this perilous century. Geopolitically, it may also be out best hope for growth and forestalling another global war.