The 100 Arab Start-ups Shaping the Fourth Industrial Revolution
The World Economic Forum and the Bahrain Economic Development Board (EDB) have selected the 100 most promising Arab start-ups of 2019. This initiative aims to further integrate the Arab world's most promising start-up entrepreneurs into a national and regional dialogue on pressing challenges. Selected entrepreneurs will participate in the official programme of the upcoming World Economic Forum on the Middle East and North Africa where they will engage with industry and government leaders to discuss the future of their industries and how to add value to society.
"The Arab world will need its private sector to address youth unemployment, the current skills gap for the Fourth Industrial Revolution and the inclusion of women in the workforce. Start-ups, and the entrepreneurs building them, are key to a strategic public-private dialogue on these issues and to creating corresponding new opportunities in society," said Mirek Dusek, Deputy Head of the Centre for Geopolitical and Regional Affairs, Member of the Executive Committee, World Economic Forum.

Among the selected start-ups are: the world's first halal investment platform (Wahed, UAE); a biotech company that uses camel milk to develop antibodies (MonoJo, Jordan); a company that uses augmented reality for surgeons to contribute remotely to clinical procedures (Proximie, Lebanon); an app that reinvents public transport with fixed fares and booking (Swvl, Egypt); a platform to meet fellow football players and book pitches (Malaem, Bahrain); a production company shaping its country's cultural landscape (Akkasa, Oman); a bracelet that detects epilepsy seizures and sends alerts to care-givers (Epilert, Tunisia); the first coding booth camps for the Arab world (Coded, Kuwait); an app for civic engagement (Clean City M3kod, Morocco); and a company conducting a range of mapping including that of cultural heritage sites with autonomous drones (FalconViz, Saudi Arabia).

"Across the Middle East, entrepreneurs are devising increasingly innovative ways to tackle the evolving societal challenges of the Fourth Industrial Revolution with novel applications of technology. These efforts need to be encouraged, recognized and supported by investors, business leaders and policy-makers. The 100 Arab start-ups initiative is not just a platform for recognizing promise but a way to bring great minds together to discuss the limitless possibilities of the Fourth Industrial Revolution and the next breakthroughs that the regional ecosystem can deliver. The Bahrain Economic Development Board (EDB) is proud to partner with the World Economic Forum on the search for the 100 Arab start-ups shaping the future," said Khalid Al Rumaihi, Chief Executive of the EDB.

The initiative welcomed back start-ups selected in 2017, including: Elves (Egypt), an AI concierge service; Daraty (Syria), a toolkit for children to learn electronics; and Careem (UAE), the Arab world's first unicorn company recently sold for $3.1 billion.
With a 31% increase in investments compared to 2017, a new record was reached for regional start-up funding last year, according to data from Magnitt, a company twice selected among the 100 Arab start-ups initiative. Foreign investment remained stable in 2018 with 30% from outside the Arab world, while fintech took over e-commerce as the top industry as a result of an 8% increase in deals since 2017.
Selection committee
A selection committee of experts on the start-ups ecosystem in the region worked with the World Economic Forum and the EDB to screen and select the 100 start-ups.
· Abdulrahman Tarabzouni, Chief Executive Officer and Managing Director, Saudi Technology Ventures (STV)
· Ahmed El Alfi, Founder and Chairman, Sawari Ventures
· Amir Farha, Co-Founder and Managing Director, Beco Capital
· Areije Al Shakar, Director and Fund Manager, Al Waha Venture Capital Fund; Senior Vice-President, Bahrain Development Bank
· Hala Fadel, Founder and Managing Partner, Leap Ventures
· Khaled Talhouni, Managing Partner, Wamda Capital
· Mirek Dusek, Deputy Head of the Centre for Geopolitical and Regional Affairs, Member of the Executive Committee, World Economic Forum
About the meeting
With the full support and presence of Their Majesties King Abdullah II and Queen Rania Al Abdullah, the meeting will convene over 1,000 key leaders from government, business and civil society, as well as leaders from Gulf Cooperation Council countries, the Levant and North Africa, and key international stakeholders from East Africa, Europe and the United States. Building on the Forum's Annual Meeting in January in Davos-Klosters and its theme of Globalization 4.0, the World Economic Forum on the Middle East and North Africa will take place under the theme, Building Platforms of Cooperation.
The City of Ideas platform is a unique opportunity to make the city comfortable
The Moscow City of Ideas platform is a platform where citizens can propose ideas for solving various issues related to the life of the capital and vote for proposals selected by experts.
Ideas with the largest number of votes are implemented in the city. Over the seven years of such projects, more than 270 thousand Muscovites have sent about 112 thousand ideas for the development of urban infrastructure. More than four thousands of them were selected by experts for further study, over three thousand ideas have already been implemented.
The citizens took part in projects like "My Park", "Electronic House", "Moscow Central Diameters", "Moscow child health center", "Museums of Moscow" and much more. Thanks to the proposed ideas, new public transport routes have appeared, a Moscow standard for children's recreation has been developed, public service centers, children's and adult clinics, libraries, and parks have been transformed.
After modernization, the City of Ideas platform has become more user-friendly. Citizens themselves propose suggestions of improving the platform. 12 thousand residents of the capital took part in the project. They proposed with over 600 ideas. The implementation plan included 121 of them, some have already been implemented.
Today, the platform provides short video instructions and materials explaining how to use platform. This will help both beginners and advanced users. Now citizens can submit their ideas directly from the platform's main page. When sending a photo attached to the text.
The modernization also affected the voting process: the ideas that pass the expert selection will be presented in a single list. You don't need to go to each page for grading.
And most importantly, the City of Ideas platform today has a modern design. These changes were suggested and supported by the citizens.
This service is available to individuals, representatives of legal entities and individual entrepreneurs.
What is the Difference between a Sensor and Transducer?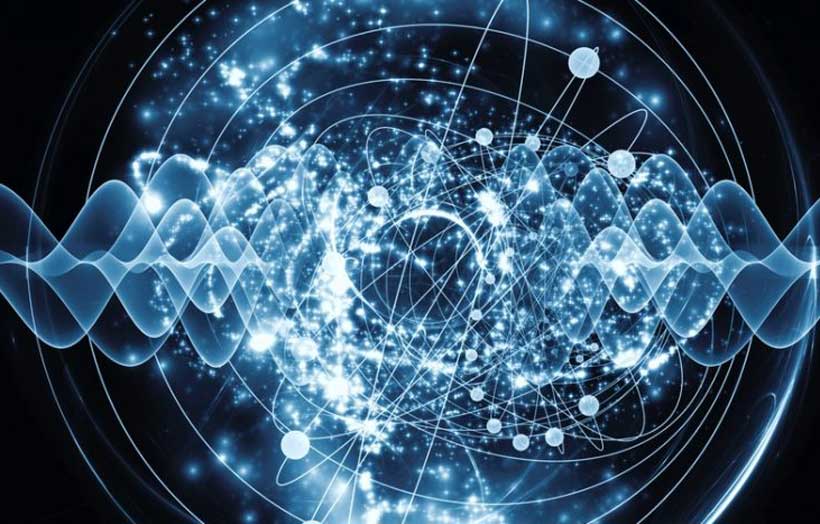 What Do We Understand by a Transducer?
A transducer is an electrical gadget or device that can convert energy from one of its forms into another through the process known as transduction. In most cases and general scenarios, the appliance or instrument can transform a signal from one state into another. The conversion of electrical energy into its mechanical variation is an example of the kind or type of work a transducer can perform.
The most common places where a transducer finds application are the boundaries and margins of control systems, measurements, and automation. The electrical gadget can perform its actions and functions for a few specific conditions and circumstances. Let us choose an example to understand it. A transducer works when a given electrical energy or signal experiences transformation from any form or state of a physical quantity to another. The latter variable or parameter can include force position, motion, light, torque, etc.
What Do We Understand by a Sensor?
A sensor is a unique type of transducer. It receives a signal or a stimulus from a specified physical system and sends a response for it. The device generates and produces a return signal that depicts and represents the data and information of the entire arrangement. Such an approach can get used in different and distinct kinds or sorts of control, statistical, or telemetric systems.
A sensor comes with the ability and capability to detect distinct alterations and changes in its surroundings and environment. After locating the variations, it sends the collected and interpreted material and information to some other form or version of electronics. In general instances, it entails a computer processor. In other cases, manual and human deciphering can also get chosen.
What are the Various Types or Categories of Transducer?
Based on several factors, a transducer can get divided into different types or categories. The first basis of classification can comprise the manner or fashion in which the electrical instrument functions and operates. The kind of work it performs can also get included. In such a case, a transducer can be of the following two varieties or types:
A mechanical transducer can change any physical quantity. It can transform it into its mechanical counterpart and form.
An electrical transducer can change any physical quantity. It can transform it into its electrical counterpart and form.
Besides the mentioned basis of categorization, a transducer can be of two more types. It depends on the style of job that the instrument performs.
An input transducer utilizes a specific state or particular form of a physical quantity or variable. It converts it into a readable and interpretable signal. An example that falls under this category includes a microphone. It accepts the produced and created sound waves and works to change them into an electrical form of signal. After that, the parameter or element can get moved or transported to the amplifier. It is feasible with the help of a wire connection system.
An output transducer operates in a manner that is the exact opposite of an input transducer. It utilizes the received electrical signals and changes them into some other state or form of energy. An example that falls under this category includes a lamp. It accepts electricity and alters into light energy.
What are the Various Types or Categories of Sensors?
A sensor can be of several types, a few of which entails:
A position sensor computes the distance traveled by a body from its reference or starting point. It measures the angular or the linear position. The device does so by comparing the acquired value with a specified location. Furthermore, it can determine the presence and location of an object.
A strain gauge works to compute strain or force. Its resistance changes with the degree of applied force, leading to various electrical outputs. This method helps assess pressure, weight, and tension.
A flow and level switch computes liquid or dry substances using a relay, millivolt, or current outputs.
A vibration sensor computes a machine, system, or equipment's vibration frequency. The obtained results help to find and determine imbalances and other issues. It also works to correct them.
A photo optic sensor determines the distance and presence of an object. It does so using a photoelectric receiver as well as a light transmitter.
A humidity sensor computes air humidity conditions at any time and place.
A force sensor computes the magnitudes of load, strain, compression, and force.
A pressure sensor regulates various electrical gadgets and appliances. It also measures a fluid or a gas' flow and speeds indirectly.
A fluid property sensor checks the dynamic and proportionate relationship between different physical properties. It helps assess the quality, contaminant load, and condition of the fluid.
A piezo sensor converts a physical variable like acceleration or pressure into an electrical signal. In addition, it can gauge the change in strain, acceleration, and pressure.
A temperature sensor computes the change in temperature of a gaseous, liquid, or solid matter.
How Does a Sensor Differ From a Transducer?
A sensor is a type of transducer. Nevertheless, each of the electrical instruments has significant points of difference between themselves. A few of their distinctions comprise:
A transducer resembles a translator. On the other hand, a sensor is more like a detector.
A transducer comprises a signal conditioning component and a sensor. A sensor has no additional parts.
The working and operation of a transducer are more complicated than that of a sensor.
A transducer delivers feedback to a specified system with the help of an output device. It happens after the processing steps end in the signal conditioning component. However, a sensor cannot do so.
A transducer converts the output signal into an electrical form, while a sensor makes no changes.
Industrial innovation to accelerate transitions towards greener and digital economies
In the context of the 8th European Conference on Corporate R&D and Innovation (CONCORDI), 2021 – Industrial innovation for competitive sustainability, held online between 22-25 November 2021, the United Nations Industrial Development Organization (UNIDO) convened two plenary sessions to discuss the greening of the economy and digitalization as two megatrends shaping the future of industrialization. These megatrends will influence developing countries' efforts towards the achievement of inclusive and sustainable industrial development and the global sustainability agenda. The ongoing pandemic introduces resilience as an additional driver for policy, capacity development and strengthened coordination and collaboration around industrial innovation and industrial policy issues at different levels.
By leveraging its vast field experiences, technical cooperation activities and research work, UNIDO introduced developing country and sustainability perspectives to inform policy recommendations stemming from CONCORDI 2021, while also proposing novel policy- and action-orientated research agendas.
During his remarks at the plenary session titled: "The future of industrialization in a post pandemic world: Focus on developing countries", Hiroshi Kuniyoshi, UNIDO's Deputy to the Director General, advocated novel approaches to industrial policies as crucial for seizing the windows of opportunities stemming from digitalization and the greening of manufacturing. The threat of growing divides, he said, implies that industrialization requires commitment to foster industrial innovation as the basis for catching up and leapfrogging in a post-pandemic world.
Kuniyoshi suggested that successful endorsement of the fourth industrial revolution would depend on each country's responses and readiness, including through industrial capability building, domestic market size and upgrading in global value chains. He said policymakers need to pay attention to both framework conditions and specific policies to support development of production capabilities by firms.
The plenary session titled: "Inclusive and Sustainable Industrial Recovery through Digital Transformation", addressed different factors that can determine success in endorsing the twin transition towards the green and the digital economy. These include digital planning and innovation strategies, focusing on trade facilitation, investing in infrastructure and enhancing policy coherence as well as addressing issues of finance from both public and private sources.
Speakers said capacity building, particularly for women and youth, remains a fundamental challenge, including the promotion of digital and green skills, and science, technology engineering, and mathematics (STEM) education. Addressing cultural biases preventing gender inclusivity, and solving skills gaps between men and women, should supplement efforts to facilitate access of women to better jobs.
There was agreement that in all these processes, priority setting would help focus on fewer challenges, while partnership building between governments, private sector, research organizations and multilateral organizations will be fundamental to securing an enabling environment for developing countries to leverage on the digital and the green economy towards meeting the sustainability targets associated with the 2030 and 2050 agendas. UNIDO stands ready to broker collaboration between its Members States and development partners in ways that reduce fragmentation of development assistance, and by bringing development assistance with impact to the field level.
The Joint Research Centre of the European Commission (EC-JRC) convenes the CONCORDI biannually. For this year's edition, UNIDO, the European Association for Research and Technology Organisations (EARTO), and the Organisation for Economic Co-operation and Development (OECD) joined the European Commission's Joint Research Centre (JRC) as co-organizers.
UNIDO's contribution to CONCORDI2021 marks a progressive strengthening of the collaboration with the JRC on science, technology and innovation (STI) matters, beyond ongoing work in context of the UN Inter-Agency Task Team on STI for the SDGs.