Jammu & Kashmir: What happens if India repeals Articles 35-A and 370 of its Constitution?
India's Union minister Jaitley declared, `Article 35 A [of India's Constitution] was "surreptitiously" included in the Indian Constitution. It was a "historical blunder" committed by Jawaharlal Nehru"'. His rant stimulated former chief minister `Mehbooba Mufti to warn (March 31, 2019) ` if Article 370, which guarantees special status to J&K, is done away with, the state's relation with India will be over'.
While addressing party workers in Srinagar, Mehbooba said, `Article 370 is a bridge and the Constitution of India applies to us through it. And when you break that bridge, how come this Mehbooba Mufti, who swears by the constitution of J&K and India, will take oath? Then you will have to redefine the relations between India and Kashmir'.
Article 35A empowers IHK puppet government to `define a class of persons as constituting "permanent residents" of the disputed state and `to allow the government to confer on these persons special rights and privileges with respect to matters of public employment and acquisition of immovable property in the state'. In addition, `it grants immunity to such special rights and privileges legislation from being annulled on the ground that they infringe one or the other of the fundamental constitutional rights'.
Article 35A was included into the Constitution of India in 1954 by a presidential order made under Article 370 of the Constitution of India. The basic principles committee of the J&K Constituent Assembly, which was set up in 1951, presented its report to the Constituent Assembly in February 1954. As a part of the report, an annexure which listed out the provisions of the Constitution of India, besides Articles 1 and 370, that should be made applicable to J&K. This annexure included, among other Articles, Article 35A.
Background
Sheikh Abdullah befooled
Pandit Jawahar Lal Kaul (assumed surname Nehru) befooled Sheikh Abdullah to stab Pakistan in the back. Barkha Dutt recalls (This Unquiet Land, p. 154) `In a 1948 speech to the United Nations, Sheikh Abdullah, the most formidable political leader the state of Jammu and Kashmir had ever seen, made a blistering defence of the accession to India. Sher-e-Kashmir (Lion of Kashmir) roared, :I had thought all along that the world had got rid of Hitlers…but what is happening in my poor country I am convinced that they have transmigrated their souls into Pakistan…I refuse to accept Pakistan as a party in the affairs of Jammu and Kashmir'.
Dutt says, "Sheikh Abdullah [later] began to talk about possibility of independent Kashmir….Soon after he changed his stance he was jailed and dismissed from office and was not able to lead the state for another twenty years'. Dutt analyses that even azadi (freedom) slogan was a ruse to push back `Jammu ko alag karo' (separate the Jammu) slogan raised by Balraj Madhok's Bharatiya Jana Singh (precursor to BJP). `The Sheikh's clash was not just with Nehru, but closer home, with the praja parishad [local political party] of Jammu'.
How India whittled down `special status'?
India through a series of steps whittled down Kashmir's special status under Article 370 and 35-A of India's Constitution. Governor replaced sadr-e-riast (head of J&K State) who could conveniently dismiss wazir-e-riast (re-desgnated chief minister).
Indian government dismissed its own ally, Mehbooba Mufti's government. She outlawed several parities including Jama'at-e-Islami under handy label `separatist'. Kaswhmiri pedestrian and vehicles were ordered not to go anywhere near military convoys. About 800,000 troops were directed to carry on day-and-night searches, pick-up `suspects; and consigns them to military custody incognito. To humiliate Kashmiri leaders, they were called upon to explain their source of income. Even religious leader, Mirwaiz of Kashmir was not spared. He was summoned to New Delhi to explain `are you with India, or without'. To me them fearful of assassinations, they were deprived of security cover.
`Special status' on judicial anvil
A petition was filed in India's Supreme Court to do away with so called `special status. While Kashmiri leaders begged for election, their fate of total integration hangs in hands of petition pending with India's Supreme Court.
OIC's veiw
Organisation of Islamic Countries expressed ennui at plight of Kashmiris under Indian yoke India. The OIC reminded India that her rhetoric about accession and `integral part' is a hoax. OIC echoed renowned historian Alastair Lamb's concerns. He regards the Instrument of Accession, 'signed' by the maharajah of Kashmir on October 26, 1947, as fraudulent (Kashmir – A disputed legacy 1846-1990).
United Nations' view of `accession'
Aware of India's intention to get the 'Instrument of Accession' rubber-stamped by the puppet assembly, the Security Council passed two resolutions to forestall the `foreseeable accession' by the puppet assembly. Security Council's Resolution No 9 of March 30, 1951 and affirmative Resolution No 122 of March 24, 1957 outlaws accession or any other action to change status of the Jammu and Kashmir state.
Under hypnotic spell of Indian propaganda, readers naively accept IHK's `assembly' and preceding `instrument of accession' as fait accompli. No sir, they aren't. Aware of India's intention to get the 'Instrument of Accession' rubber-stamped by the sham assembly, the Security Council passed two resolutions to forestall the foreseeable` accession' by the puppet assembly. Security Council's Resolution No 9 of March 30, 1951 and confirmatory Resolution No 122 of March 24, 1957 outlaws accession or any other action to change status of the Jammu and Kashmir state.
`Accession instrument' is a myth, unregistered with the UN. Alastair Lamb, in his book Incomplete Partition (Chapter VI: The accession Crisis, pp. 149-151) points out that Mountbatten wanted India not to intervene militarily without first getting `instrument of accession' from maharajah Hari Singh. Not doing so would amount to `intervening in the internal affairs of what was to all intents and purposes an independent State in the throes of civil conflict'. But, India did not heed his advice. It marched its troops into Kashmir without maharajah's permission _ an act of aggression. Lamb says `timing of the alleged Instrument of Accession undoubtedly affected its legitimacy'(p.172, ibid). She adds `If in fact took place after the Indian intervention, then it could well be argued that it was either done under Indian duress or to regularise an Indian fait accompli'.
He argues that the maharajah was travelling by road to Jammu (a distance of over 350 km). How could he sign the instrument while being on the run for safety of his life? There is no evidence of any contact between him and the Indian emissaries on October 26, 1947. Actually, it was on October 27, 1947 that the maharajah was informed by MC Mahajan and VP Menon (who had flown into Srinagar) that an Instrument of Accession is being fabricated in New Delhi. Obviously, the maharajah could not have signed the instrument earlier than October 27, 1947. The instrument remains null and void, even if the maharajah had actually signed it. The reason, as pointed out by Alastair is that the `signatures' were obtained under coercion. Under law, any undertaking secured through coercion or duress is null and void. She points out Indian troops had already arrived at and secured Srinagar airfield during the middle of October 1947. On October 26, 1947, a further airlift of thousands of Indian troops to Kashmir took place. She questions: "Would the maharajah have signed the Instrument of Accession, had the Indian troops not been on Kashmiri soil?" Isn't it funny that, in the summer of 1995, the Indian authorities reported the original document as lost or stolen?
Lamb concludes (p. 191, ibid):`According to Wolpert, V. P. Menon returned to Delhi from Srinagar on the morning of 26 October with no signed Instrument of Accession. Only after the Indian troops had started landing at Srinagar airfield on the morning of 27 October did V. P. Menon and M. C. Mahajan set out from Delhi from Jammu. The Instrument of Accession, according to Wolpert, was only signed by Maharajah Sir Hari Singh after Indian troops had assumed control of the Jammu and Kashmir State's summer capital, Srinagar'.
Historical blunder
The real blunder was not introduction of Article 35A, but accession to India, through a resolution of null-and-void constituent assembly. To forestall the `foreseeable accession' by the puppet assembly, the Security Council passed two resolutions, Security Council's Resolution No 9 of March 30, 1951 and confirmatory Resolution No 122 of March 24, 1957. These resolutions outlawed accession or any other action to change status of the Jammu and Kashmir state. For one thing, even `Accession instrument' is a myth, unregistered with the UN. Let us put aside above UN resolutions and let India repeal Article 35A. What will happen? This will revert the disputed state back to a quasi-sovereign status, with its own prime minister and president. The state subjects of disputed Kashmir will cease to be citizens of India. Entry of Indian nationals into disputed Kashmir will be obstructed. The goods from India will have to pass through a customs barrier to pay an import duty. And, above all, the Kashmiri people will not be legally obliged to uphold the integrity and sovereignty of India. By swoosh of repeal, India's nemesis, Pro-freedom parties (so-called separatists) will become mainstream stakeholders.
Legal view
To quote A G Noorani (Dawn August 11, 2019), "Article 35-A is not a mere executive order under Article 370 but is itself a constitutional provision, a compact recorded in both constitutions. No court can ignore this. As the Privy Council held, 'parliament could as a matter of abstract law' repeal the statute of Westminster recognising the independence of the dominions. But that is theory and has no relation to realities."
The threat to Article 35-A poses an existential threat to disputed Kashmir. Curbs on alienation of hereditary occupancy of lands existed in Kashmir since times immemorial.
In 1922, the princely state's council of ministers imposed curbs on employment of outsiders in administration, as well as "all grants of land for agricultural and house-building purpose and grant of houses and other state property shall be made to state subjects only". A notification in April 1927 defined them.
The basic principles committee set up by the J&K constituent assembly presented its report on Feb 3, 1954. "All these fundamental rights should be subject to the overriding condition that: (i) no law of [J&K] relating to [J&K] subjects to be hereafter called 'permanent residents' and regulating their rights and privileges; and (ii) no law hereafter to be made by the [J&K] legislature defining the permanent residents and conferring on them special rights and privileges in relation to acquisition and holding of property in [J&K] or in the matter of employment under [J&K] and imposing restrictions on citizens other than permanent residents for settling within [J&K] should become void on the ground that it is inconsistent with or takes away or abridges any of the rights conferred by Part III of Constitution of India."
On Feb 11, 1954, the report of the drafting committee was presented to the constituent assembly, in which an annexure set out the provisions of the Indian constitution, besides Articles 1 and 370 that should apply to J&K. Obviously; this annexure had been settled with the Indian government. Article 35-A was among them. On Feb 15, Girdhari Lal Dogra moved that a copy of the annexure be sent to the Indian government "for appropriate action". On May 17, the president's order under Article 370 followed, inserting, among other provisions, Article 35-A in the constitution.
Article 370 of India's constitution records a compact between the centre and Kashmir, so does Article 35-A. Articles 370 and 35-A are a symbiotic twin, which was negotiated over May to October 1949. It was agreed between Jawaharlal Nehru and J&K's delegation headed by Sheikh Abdullah. Nehru recorded it in a note dated July 20, 1952. The terms of the agreement were explained to the Indian parliament (Lok Sabha) and to the J&K constituent assembly.
Article 35-A was added to the constitution of India through the presidential order of 1954 issued by the first president Rajendra Prashad on May 14, 1954 in exercise of the powers conferred by clause (1) of Article 370. Article 35-A empowers the J&K legislature to define permanent residents of the state. The J&K adopted its own constitution on 17th November 1956 and defined the person who could be the permanent resident of the state.
Background to state-subject law
The background of state subject law is as old as the geographical and cultural history of Kashmir exists. The permit system known as "Rahdari" for the exit and entry into the state existed even during medieval and ancient periods of Kashmir. The state subject provisions got the legal shape only when Maharaja Hari Singh in 1927 enacted a law known as state subject or permanent residency law. The dogras were apprehensive that better educated people from east and west Punjab would migrate to Kashmir and dominate government services due to their advancement in education. Major portion of government service posts were occupied by either KPs or dogras in J&K state during dogra rule. A very negligible percentage of Muslims were given jobs in government. During dogra rule, the British Government used to send their medical teams from England to treat Kashmiri patients. Even they were not allowed to over-stay sis-monthly sojourn.
Myopic Kashmiris did nothing to stop special-status erosion
Leaders of the mainstream political parties connived at erosion of the terms of accession through amendments to disputed-Kashmir constitution and Article 370
What to do?
The time is ripe for Kashmiris to review Kashmir-India relation. With one voice Kashmiris from all walks of life should annul so-called accession, stay standstill or accede to Pakistan. And then, review relation with Pakistan also in keeping with Pakistan's-constitution Article: 257. The article states: `When the people of the State of Jammu and Kashmir decide to accede to Pakistan, the relationship between Pakistan and that State shall be determined in accordance with the wishes of the people of that State'. It is time the Kashmiris woke up and grab the opportunity to correct their historical blunder.
Indian Imbalanced Balance
A serious crisis is looming over journalism in India, which is increasingly vested in the hands of authority. On the one hand, Indian President Pranab Mukherjee asks for "discussion and dissension" for a vibrant democracy. "There should always be room for the argumentative Indian, and not the intolerant Indian. The media must be the watchdog, the mediator between the leaders and the public," Mukherjee said while paying his regards to Ramnath Goenka – former press baron. On the other hand, Indian media has lost its credibility regionally as well as internationally owing to quality of Indian public discourse. According to criminal lawyer Rebecca Mammen, "The true test of a robust democracy is the independence of its media. Over the past few years our media has become the mouthpiece of the party in power. Coupled with the fact the corporate owners of media houses share close links with the government, the Indian media has tragically lost its voice."
The mainstream media is vested in the hands of a selected few and refuses to question authorities. The 'Reporters Without Borders' annual Press Freedom Index, which was released on April 20, has ranked India at 142 among 180 countries reflecting poor credibility due to pressures by government. According to the Report, the Indian media is reeling under a Hindu nationalist government, which has time and again tried to gag journalists. Moreover, India's influential TV news channels function largely as government mouthpieces.A European non-governmental group "EU disinfo lab" had uncovered a network of 265 'fake' news outlets sponsored by an Indian network to influence the European Union (EU) and the United Nations (UN) with content against to Pakistan.
The crisis in the Indian media will have deeper impacts on Indian democracy. With a feeble opposition, weak institutions, and an inadequate media, Indians have no checks and balances. For instance, maligning Pakistan High Commission, Colombo(PAHIC) during a recent Indo-China conflict was an Indiangovernment instructed media strategy to divert public opinion from their failures in North. In other words, media strategy inadvertently defines poor political will of India to stand up to China while feel strong enough to bully the smaller neighbourhood.
The sane voices in Indian media have continuously shrinking space.Having almost 400 news channels, Indian media has failed to highlight serious matters, such as beef ban, human rights violations in Indian Occupied Jammu & Kashmir (IoJK), and numerous discriminations against Indian Dalits. "Over the last few years – especially after Prime Minister Narendra Modi won the general election of 2014 – the Indian mainstream media has allowed itself to be undermined by the transcendent political power that he represents," said Pamela Philipose, The Wire. "A new note of muscular nationalism has crept into media discourse. Also conspicuous is the curbing of dissent and the rise of the surveillance state – developments that bode ill for the independence of the Indian media," says Philipose.
In a similar manner, a political scientist Giles Vernier argues that "a new note of muscular nationalism has crept into media discourse. Also conspicuous is the curbing of dissent and the rise of the surveillance state – developments that bode ill for the independence of the Indian media.One reason why we don't see much criticism in the media is that the government, in the person of the Prime Minister, has the ability to completely dominate the media's agenda, by saturating the public and media sphere with the message, image, and his voice."
Journalists should be critical of government's handling of its internal and external matters to keep it on the right track. TV channels will call speakers of their choice, who would heavily lean to one side of discussion and pretend that it is balanced.
In the current atmosphere, with enraptured legislative issues and social perspectives, with populist political leadership, with developing bigotry against minorities and dissenters, the media can and ought to be an encouraging sign for liberal, mainstream and law based thoughts, yet additionally to guarantee that outrageous perspectives does not get into the papers or on TV. Rather, the media in India has become some portion of the issue, either excitedly partaking in preparing of contempt against the helpless, or carrying on in an insincere path by permitting the most exceedingly terrible components a free run of significant reality on their foundation. Whole ages of columnists are growing up with the possibility that they are playing out an important help; they have scarcely any good examples to gaze upward to, since their own managers, who should know better, are either sold out, ideologically dedicated to fanaticism or are indecisive, without firm feelings or just fearful. In any case, Indian reporting is in a profound emergency, all for the sake of 'balance.'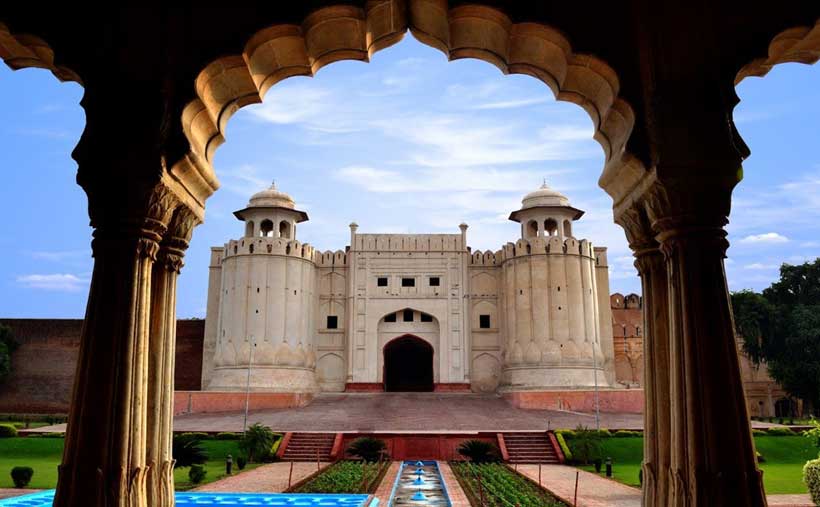 With an unprecedented progress in politico-socio-economic domains, Pakistan has a new face in the world. It has not only successfully corrected misplaced perceptions about it, but the internal and external circumstances around it have also changed, which has helped shaping Pakistan its renewed look according to changed regional and international environment. The successes at the security front has also led to the economic progress in Pakistan.
In result of Pakistan's fight against terrorism and anti-extremism operations, it lost tens of thousands of people, including soldiers and civilians. Pakistan's strong resolve together with sustained military operations against terrorist elements, however, brough back peace and stability in the country. According to Security Report 2019 by Pakistan Institute of Peace Studies (PIPS), "Pakistan witnessed a further decline in the number of terrorist incidents and consequent casualties… terrorist attacks this year decreased by around 13 percent as compared to 2018." The report clearly depicted a gradual decrease in terrorist attacks and casualties since 2009. In this regard, Pakistan's National Action Plan (NAP) helped eliminating the menace of terrorism from the country. The improved security situation in the country resulted in the economic dividends in the shape of China Pakistan Economic Corridor (CPEC).
Pakistan is also appreciated for its nuclear material safety. In its annual report, the Nuclear Threat Initiative (NTI) – a leading United States non-proliferation watchdogdivulged that "Pakistan's improvements in the Security and Control Measures category are significant because strengthened laws and regulations result in durable boosts in Pakistan's score as well as provide sustainable security benefits." While appreciating Pakistan's further improvement in nuclear materials' safety, Laura Kennedy, a former United States diplomat, tweeted that "one welcome bit of news reported by #NTIindex is that #Pakistan ranked as most improved in security of those countries holding nuclear materials."
Pakistan's fight against Corona Virus Disease (COVID-19) is used as a role model by developed countries of the world. The Government of Pakistan (GoP) revealed a PKR 1.13 trillion relief package to help to the powerless and securing industry and other organizations. The concept of 'Smart Lockdown' also reaped its dividends and Pakistan has come out from the dangers of this deadly virus.
On the socio-economic front, Pakistan is making progress as well. For instance, the current account deficit has reduced from US$ 20 billion to US$ 3 billion together with a significant decrease in trade and fiscal account deficits. The stalled construction of Diamer-Bhasha dam has also been approved, which will result in additional water supplies for better agricultural production. There has been increase in the rights activism i.e., Transgender Pride March, Aurat March, Climate March, and Student Solidarity March. Women sports stars of Pakistan won international medals and recognitions.For instance, 8-year-old Pakistani Taekwondo star Ayesha Ayaz won a bronze medal for Pakistan at the 7thFujairah Taekwondo Open Championship in United Arab Emirates (UAE); Hajra Khan won 3 Guinness World Records; Mahnoor Shahzad won the Annapurna International Badminton Tournament; Nida Dar became the first Pakistani woman to sign a deal with an international cricket league, Sydney Thunder; Shahida Abbasi from Hazara won one of the total two gold medals for Pakistan at the South Asian Games 2019; and Mallak Faisal Zafar won first position in the Basic Novice Girls II category at the 24th International Eiscup Innsbruck 2019. Test cricket also returned to Pakistan.
Culturally, Pakistan is projecting itself more prominently. Pakistani celebrities are mamking it to international fashion weeks – Mushk Kaleem and Alicia Khan walked the ramp for Milan Fashion Week 2019. Pakistani film Laal Kabootar won the Vancouver International South Asian Film Festival for the Best Feature Film Award. ActressMahira Khan was appointed National Goodwill Ambassador for UNHCR, the UN Refugee Agency, strengthening the bond between the people of Pakistan and the international community. Moreover, Mehwish Hayat was appointed ambassador to UK based international humanitarian charity, Penny Appeal.
On the entrepreneurial front, 9 Pakistanis made it to Forbes' coveted 30 under 30 Asia list: Ahmed Rauf Essa: Founder, Telemart; Karishma Ali, President, Chitral Womens Sports Club; Laila Kasuri, Water Analyst, Global Green Growth Institute; Hanaa Lakhani, Hasan Usmani,Gia Farooqi and MoneebMian, Cofounders, Roshni Rides, Zain Ashraf, Founder, Seed Out; and Zainab Bibi, Founder, Pakistan Society for Green Energy (PSGE).
Regionally, Pakistan's foreign policy is paying its dividends. Pakistan's relations among Iran, Afghanistan, Sri-Lanka, Russia, United States and others has improved significantly. Overall, there is many encouraging events happening in and around Pakistan.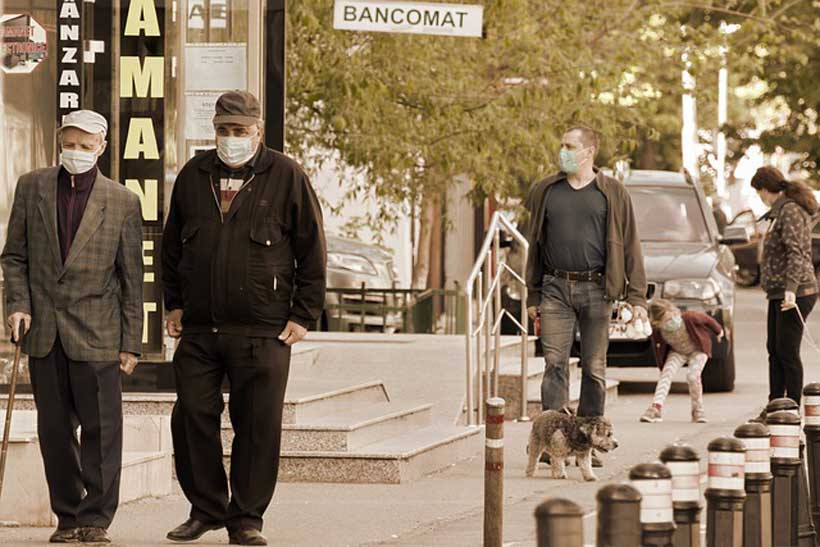 Franklin Roosevelt has rightly put it, 'In politics, nothing happens accidentally. If anything happens, it's palpable that it planned this way'. Numerous features have been defining pre-pandemic world politics over the years. The current situation shows that pandemic will only reinforce largely five global fault lines that have been characterizing the global environment even in the pre-pandemic phase. Form this we can extrapolate the future course of global politics.
The first and the obvious feature is the rising multi-polarity with power being diffused vertically and horizontally between countries and within countries because citizens become more impart by accessible cheaper technologies. Therefore, global power especially economic power continues to be redistributed while the state power also continues to be eroded by the greater influence of non-state actors both good and bad. In today's world, no single power can achieve outcomes on its own. It can only do so in conjunction or with the cooperation of other states. Since the Second World War, this pandemic is the first global crisis in which US leadership has been absent.
Secondly, the resurgence of competition and tensions between the big powers in the global environment have come into sight. US-China confrontation has become the most consequential and geopolitical development, which is going to influence and shape the world in the coming years. It can be seen that an outbreak of trade and tech war during the pre-pandemic will continue in the future. Political tensions are also at a record high. President Donald Trump of the United States has been using hostile rhetoric against China. Because of the severe actions taken by the US, China has reached its limits and started pushing back.
Thirdly, global powers are retreating from multilateralism and a rule-based international system. The renunciation of international agreements and treaties has been witnessed over the months. The irony is that the pandemic demands greater solidarity and cooperation but quite the opposite has happened, where there is an absence of international solidarity and much less collaboration. The USA has renounced a long list of treaties including the Iranian nuclear deal, Paris Agreement on Climate Change, Intermediate Nuclear Force Agreement (INF), and recently the Open Skies agreement. It has also walked out of key multilateral institutions such as the UN Human Rights Council in Geneva and the WHO more recently.
Another feature is the rise of populist leaders who are often described as strongmen. Although it's debatable how much they deserve the description of strong men. Populist leaders act unilaterally with impunity as well as seek to rewrite the rules of game either in the world or their region depending upon their capability to manage. They are mostly disdainful toward international norms. In South Asia, the grimmest example is Prime Minister Narendra Modi who is taking brutal and illegal actions not only in occupied Kashmir but also within India by pursuing communal politics.
Ultimately, there would be an emergence of anti-globalization sentiment due to multiple factors. The UN will be celebrating its 75th anniversary which is going to be a historic moment while American threatens to leave the World Health Organization (WHO) permanently. In this unenviable situation, the UN has been under great strain because its main agency which deals with the health crisis is under attack due to curtailment of funding by Donald Trump. Furthermore, certain leaders of the west are going to reject the existing trading regimes because they cannot compete anymore. The prevailing situation in those countries demands to remake global supply chains and they intend to reduce their dependence on China. Apart from that, plans are considered to move towards setting up local hubs of manufacture and supply.
In a nutshell, there is going to be a reversal of many aspects of globalization. Protectionism, trade wars, and to some extent travel restrictions will be a new reality. Right-wing populist leaders will use the health crisis to reinforce their policy preference for closed borders, strict immigration laws, and the ban on the free movement of labour that has been seen in recent decades. The future course of the most important bilateral relationship of our century which is between China and the United States will have a huge impact on the global economy as well as on the international order and multilateral institutions. Pandemic has further strained the relationship and resulted in trading accusations and allegations from both sides. Summarily, that has been described as the new cold war by many. The question arises whether these two global powers will arrive at modus vivendi or will there be a standoff. This has become a more enduring feature of the global landscape.
To round off the whole debate, the World is possibly at one of the history's most unsettled periods in international relations with the atomization of the international system. This is an uncharted territory which the world has not seen before. For Pakistan, there are going to be strategic, political, and economic implications because it seeks to form good relations with both countries. Pakistan ought to understand that in the long run, its strategic future lies with China rather than the US.