Jammu & Kashmir: What happens if India repeals Articles 35-A and 370 of its Constitution?
India's Union minister Jaitley declared, `Article 35 A [of India's Constitution] was "surreptitiously" included in the Indian Constitution. It was a "historical blunder" committed by Jawaharlal Nehru"'. His rant stimulated former chief minister `Mehbooba Mufti to warn (March 31, 2019) ` if Article 370, which guarantees special status to J&K, is done away with, the state's relation with India will be over'.
While addressing party workers in Srinagar, Mehbooba said, `Article 370 is a bridge and the Constitution of India applies to us through it. And when you break that bridge, how come this Mehbooba Mufti, who swears by the constitution of J&K and India, will take oath? Then you will have to redefine the relations between India and Kashmir'.
Article 35A empowers IHK puppet government to `define a class of persons as constituting "permanent residents" of the disputed state and `to allow the government to confer on these persons special rights and privileges with respect to matters of public employment and acquisition of immovable property in the state'. In addition, `it grants immunity to such special rights and privileges legislation from being annulled on the ground that they infringe one or the other of the fundamental constitutional rights'.
Article 35A was included into the Constitution of India in 1954 by a presidential order made under Article 370 of the Constitution of India. The basic principles committee of the J&K Constituent Assembly, which was set up in 1951, presented its report to the Constituent Assembly in February 1954. As a part of the report, an annexure which listed out the provisions of the Constitution of India, besides Articles 1 and 370, that should be made applicable to J&K. This annexure included, among other Articles, Article 35A.
Background
Sheikh Abdullah befooled
Pandit Jawahar Lal Kaul (assumed surname Nehru) befooled Sheikh Abdullah to stab Pakistan in the back. Barkha Dutt recalls (This Unquiet Land, p. 154) `In a 1948 speech to the United Nations, Sheikh Abdullah, the most formidable political leader the state of Jammu and Kashmir had ever seen, made a blistering defence of the accession to India. Sher-e-Kashmir (Lion of Kashmir) roared, :I had thought all along that the world had got rid of Hitlers…but what is happening in my poor country I am convinced that they have transmigrated their souls into Pakistan…I refuse to accept Pakistan as a party in the affairs of Jammu and Kashmir'.
Dutt says, "Sheikh Abdullah [later] began to talk about possibility of independent Kashmir….Soon after he changed his stance he was jailed and dismissed from office and was not able to lead the state for another twenty years'. Dutt analyses that even azadi (freedom) slogan was a ruse to push back `Jammu ko alag karo' (separate the Jammu) slogan raised by Balraj Madhok's Bharatiya Jana Singh (precursor to BJP). `The Sheikh's clash was not just with Nehru, but closer home, with the praja parishad [local political party] of Jammu'.
How India whittled down `special status'?
India through a series of steps whittled down Kashmir's special status under Article 370 and 35-A of India's Constitution. Governor replaced sadr-e-riast (head of J&K State) who could conveniently dismiss wazir-e-riast (re-desgnated chief minister).
Indian government dismissed its own ally, Mehbooba Mufti's government. She outlawed several parities including Jama'at-e-Islami under handy label `separatist'. Kaswhmiri pedestrian and vehicles were ordered not to go anywhere near military convoys. About 800,000 troops were directed to carry on day-and-night searches, pick-up `suspects; and consigns them to military custody incognito. To humiliate Kashmiri leaders, they were called upon to explain their source of income. Even religious leader, Mirwaiz of Kashmir was not spared. He was summoned to New Delhi to explain `are you with India, or without'. To me them fearful of assassinations, they were deprived of security cover.
`Special status' on judicial anvil
A petition was filed in India's Supreme Court to do away with so called `special status. While Kashmiri leaders begged for election, their fate of total integration hangs in hands of petition pending with India's Supreme Court.
OIC's veiw
Organisation of Islamic Countries expressed ennui at plight of Kashmiris under Indian yoke India. The OIC reminded India that her rhetoric about accession and `integral part' is a hoax. OIC echoed renowned historian Alastair Lamb's concerns. He regards the Instrument of Accession, 'signed' by the maharajah of Kashmir on October 26, 1947, as fraudulent (Kashmir – A disputed legacy 1846-1990).
United Nations' view of `accession'
Aware of India's intention to get the 'Instrument of Accession' rubber-stamped by the puppet assembly, the Security Council passed two resolutions to forestall the `foreseeable accession' by the puppet assembly. Security Council's Resolution No 9 of March 30, 1951 and affirmative Resolution No 122 of March 24, 1957 outlaws accession or any other action to change status of the Jammu and Kashmir state.
Under hypnotic spell of Indian propaganda, readers naively accept IHK's `assembly' and preceding `instrument of accession' as fait accompli. No sir, they aren't. Aware of India's intention to get the 'Instrument of Accession' rubber-stamped by the sham assembly, the Security Council passed two resolutions to forestall the foreseeable` accession' by the puppet assembly. Security Council's Resolution No 9 of March 30, 1951 and confirmatory Resolution No 122 of March 24, 1957 outlaws accession or any other action to change status of the Jammu and Kashmir state.
`Accession instrument' is a myth, unregistered with the UN. Alastair Lamb, in his book Incomplete Partition (Chapter VI: The accession Crisis, pp. 149-151) points out that Mountbatten wanted India not to intervene militarily without first getting `instrument of accession' from maharajah Hari Singh. Not doing so would amount to `intervening in the internal affairs of what was to all intents and purposes an independent State in the throes of civil conflict'. But, India did not heed his advice. It marched its troops into Kashmir without maharajah's permission _ an act of aggression. Lamb says `timing of the alleged Instrument of Accession undoubtedly affected its legitimacy'(p.172, ibid). She adds `If in fact took place after the Indian intervention, then it could well be argued that it was either done under Indian duress or to regularise an Indian fait accompli'.
He argues that the maharajah was travelling by road to Jammu (a distance of over 350 km). How could he sign the instrument while being on the run for safety of his life? There is no evidence of any contact between him and the Indian emissaries on October 26, 1947. Actually, it was on October 27, 1947 that the maharajah was informed by MC Mahajan and VP Menon (who had flown into Srinagar) that an Instrument of Accession is being fabricated in New Delhi. Obviously, the maharajah could not have signed the instrument earlier than October 27, 1947. The instrument remains null and void, even if the maharajah had actually signed it. The reason, as pointed out by Alastair is that the `signatures' were obtained under coercion. Under law, any undertaking secured through coercion or duress is null and void. She points out Indian troops had already arrived at and secured Srinagar airfield during the middle of October 1947. On October 26, 1947, a further airlift of thousands of Indian troops to Kashmir took place. She questions: "Would the maharajah have signed the Instrument of Accession, had the Indian troops not been on Kashmiri soil?" Isn't it funny that, in the summer of 1995, the Indian authorities reported the original document as lost or stolen?
Lamb concludes (p. 191, ibid):`According to Wolpert, V. P. Menon returned to Delhi from Srinagar on the morning of 26 October with no signed Instrument of Accession. Only after the Indian troops had started landing at Srinagar airfield on the morning of 27 October did V. P. Menon and M. C. Mahajan set out from Delhi from Jammu. The Instrument of Accession, according to Wolpert, was only signed by Maharajah Sir Hari Singh after Indian troops had assumed control of the Jammu and Kashmir State's summer capital, Srinagar'.
Historical blunder
The real blunder was not introduction of Article 35A, but accession to India, through a resolution of null-and-void constituent assembly. To forestall the `foreseeable accession' by the puppet assembly, the Security Council passed two resolutions, Security Council's Resolution No 9 of March 30, 1951 and confirmatory Resolution No 122 of March 24, 1957. These resolutions outlawed accession or any other action to change status of the Jammu and Kashmir state. For one thing, even `Accession instrument' is a myth, unregistered with the UN. Let us put aside above UN resolutions and let India repeal Article 35A. What will happen? This will revert the disputed state back to a quasi-sovereign status, with its own prime minister and president. The state subjects of disputed Kashmir will cease to be citizens of India. Entry of Indian nationals into disputed Kashmir will be obstructed. The goods from India will have to pass through a customs barrier to pay an import duty. And, above all, the Kashmiri people will not be legally obliged to uphold the integrity and sovereignty of India. By swoosh of repeal, India's nemesis, Pro-freedom parties (so-called separatists) will become mainstream stakeholders.
Legal view
To quote A G Noorani (Dawn August 11, 2019), "Article 35-A is not a mere executive order under Article 370 but is itself a constitutional provision, a compact recorded in both constitutions. No court can ignore this. As the Privy Council held, 'parliament could as a matter of abstract law' repeal the statute of Westminster recognising the independence of the dominions. But that is theory and has no relation to realities."
The threat to Article 35-A poses an existential threat to disputed Kashmir. Curbs on alienation of hereditary occupancy of lands existed in Kashmir since times immemorial.
In 1922, the princely state's council of ministers imposed curbs on employment of outsiders in administration, as well as "all grants of land for agricultural and house-building purpose and grant of houses and other state property shall be made to state subjects only". A notification in April 1927 defined them.
The basic principles committee set up by the J&K constituent assembly presented its report on Feb 3, 1954. "All these fundamental rights should be subject to the overriding condition that: (i) no law of [J&K] relating to [J&K] subjects to be hereafter called 'permanent residents' and regulating their rights and privileges; and (ii) no law hereafter to be made by the [J&K] legislature defining the permanent residents and conferring on them special rights and privileges in relation to acquisition and holding of property in [J&K] or in the matter of employment under [J&K] and imposing restrictions on citizens other than permanent residents for settling within [J&K] should become void on the ground that it is inconsistent with or takes away or abridges any of the rights conferred by Part III of Constitution of India."
On Feb 11, 1954, the report of the drafting committee was presented to the constituent assembly, in which an annexure set out the provisions of the Indian constitution, besides Articles 1 and 370 that should apply to J&K. Obviously; this annexure had been settled with the Indian government. Article 35-A was among them. On Feb 15, Girdhari Lal Dogra moved that a copy of the annexure be sent to the Indian government "for appropriate action". On May 17, the president's order under Article 370 followed, inserting, among other provisions, Article 35-A in the constitution.
Article 370 of India's constitution records a compact between the centre and Kashmir, so does Article 35-A. Articles 370 and 35-A are a symbiotic twin, which was negotiated over May to October 1949. It was agreed between Jawaharlal Nehru and J&K's delegation headed by Sheikh Abdullah. Nehru recorded it in a note dated July 20, 1952. The terms of the agreement were explained to the Indian parliament (Lok Sabha) and to the J&K constituent assembly.
Article 35-A was added to the constitution of India through the presidential order of 1954 issued by the first president Rajendra Prashad on May 14, 1954 in exercise of the powers conferred by clause (1) of Article 370. Article 35-A empowers the J&K legislature to define permanent residents of the state. The J&K adopted its own constitution on 17th November 1956 and defined the person who could be the permanent resident of the state.
Background to state-subject law
The background of state subject law is as old as the geographical and cultural history of Kashmir exists. The permit system known as "Rahdari" for the exit and entry into the state existed even during medieval and ancient periods of Kashmir. The state subject provisions got the legal shape only when Maharaja Hari Singh in 1927 enacted a law known as state subject or permanent residency law. The dogras were apprehensive that better educated people from east and west Punjab would migrate to Kashmir and dominate government services due to their advancement in education. Major portion of government service posts were occupied by either KPs or dogras in J&K state during dogra rule. A very negligible percentage of Muslims were given jobs in government. During dogra rule, the British Government used to send their medical teams from England to treat Kashmiri patients. Even they were not allowed to over-stay sis-monthly sojourn.
Myopic Kashmiris did nothing to stop special-status erosion
Leaders of the mainstream political parties connived at erosion of the terms of accession through amendments to disputed-Kashmir constitution and Article 370
What to do?
The time is ripe for Kashmiris to review Kashmir-India relation. With one voice Kashmiris from all walks of life should annul so-called accession, stay standstill or accede to Pakistan. And then, review relation with Pakistan also in keeping with Pakistan's-constitution Article: 257. The article states: `When the people of the State of Jammu and Kashmir decide to accede to Pakistan, the relationship between Pakistan and that State shall be determined in accordance with the wishes of the people of that State'. It is time the Kashmiris woke up and grab the opportunity to correct their historical blunder.
Kashmir Issue at the UNGA and the Nuclear Discourse
The Kashmir issue has more significance in view of the nuclearization of South Asia as many security experts around the world consider Kashmir a potential 'nuclear flashpoint' between India and Pakistan. The revocation of the special constitutional status of Kashmir by the BJP government on August 5, 2019, also referred to as Jammu and Kashmir Reorganization Act 2019 and the subsequent lockdown in Kashmir has since considerably increased political and diplomatic tensions between India and Pakistan. India's recent moves and actions in Kashmir have once again internationalized the Kashmir dispute. This was evident during the UN General Assembly's 74th Session, where the Kashmir issue remained a crucial agenda item for several countries.
During this year's session prominent leaders of the world condemned Indian brutalities in Kashmir. Turkish President Recep Tayyip Erdoğan criticized the international community for failing to pay attention to the Kashmir conflict and called for dialogue to end this dispute. Malaysian Prime Minister Dr. Mahathir Mohamad said that Kashmir "has been invaded and occupied" by India despite the UN resolution on the issue. Chinese Foreign Minister Wang Yi also discussed the issue and called for a peaceful resolution of the dispute based on the UN Charter and Security Council resolutions. Based on the grave importance of Kashmir as a potential 'nuclear flashpoint' between India and Pakistan, Prime Minister Imran Khan, while addressing the UNGA warned the world community about the dangers of a nuclear war that according to him might break out over Kashmir due to Indian atrocities. The current situation appears to be the most critical time for both the countries and the region as both countries are nuclear-armed.
However, unfortunately, the Indian leaders and media perceived Prime Minister Imran Khan's warning as a nuclear threat and termed it as 'brinkmanship'. Contrary to this perspective, it is worth mentioning here that the Indian leadership itself is involved in negative nuclear signaling and war hysteria against Pakistan in recent months. For instance, the 2019 Indian General Election campaign of Prime Minister Modi was largely based on negative nuclear signaling comprising of several threats referring to the possible use of nuclear weapons against Pakistan. Furthermore, as an apparent shift from India's 'No First Use' (NFU) policy, on August 16, 2019Indian Defence Minister Rajnath Singh, while on a visit to the Pokhran nuclear test site paid tribute to the late former Prime Minister Atal Bihari Vajpayee and asserted that India might review its NFU policy. He stated that a change in future circumstances would likely define the status of India's NFU policy. Since then there is no official denial of this assertion from India which indicates that India might abandon its NFU policy.
Moreover, India's offensive missile development programs and its growing nuclear arsenal which include; hypersonic missiles, ballistic missile defence systems, enhanced space capabilities for intelligence, reconnaissance, and surveillance and the induction of nuclear-powered ballistic-missile-capable submarines clearly indicate that India's nuclear weapons modernization is aimed at continuously enhancing its deterrence framework including its second-strike capabilities vis-à-vis Pakistan. This is also evident from India's military preparations under its more recent doctrines such as the 2017 Joint Doctrine of the Indian Armed Forces (JDIAF) and the 2018 Land Warfare Doctrine (LWD)which are also based upon more proactive offensive strategies and indirect threats of pre-emptive strikes against Pakistan.
As evident from the above-mentioned developments, it seems likely that India aspires to increasingly project itself as a regional hegemon and a potential superpower. The BJP government under Prime Minister Modi inspired by the Hindutva ideology is taking offensive measures under the notions of 'a more Muscular or Modern India' based on strong military preparedness. In such circumstances, Pakistan's threat perception would likely remain increasingly inclined towards its eastern border. Pakistan due to its economic constraints would also likely face considerable difficulties in competing with India toe to toe with respect to its military modernization plans. Pakistan is already punching well above its weight, and nuclear deterrence would be the only way through which Pakistan can maintain a precise balance of power to preserve its security. This could only be carried out by deterring India with the employment of both minimum credible deterrence and full-spectrum deterrence capabilities. This posture clearly asserts that since Pakistan's nuclear weapons are for defensive purposes in principle, they are aimed at deterring India from any and all kinds of aggression.
Hence, at the present India's forceful annexation of occupied Kashmir and the resultant nuclear discourse at the UNGA has further intensified Pakistan-India tensions. Under present circumstances, the situation could easily trigger another politico-military escalation between India and Pakistan. Prime Minister Modi has bet his political reputation on his move to annex the region and his political career is on the line. The same way Pakistan's politico-military establishment is equally unlikely back down from its stance on Kashmir. It would be difficult for both countries to come down from the escalation ladder because politico-military reputations would be at stake at both ends. Consequently, Pakistan might be forced to take action before India's modernization plans get ahead and might respond even sooner.
The nuclear discourse in Prime Minister Imran Khan's speech against the backdrop of the Kashmir crisis at such a high forum like UNGA would likely keep the issue internationalized. The situation demands the UN fulfill its responsibility of ensuring peace and to prevent billions of people from the dangers of a nuclear war. However, Indian blame game, aggressive behavior and offensive nuclear signaling against Pakistan all present a clear warning of nuclear war. It would greatly limit the prospects for international mediation especially by the United Nations whose resolutions on Kashmir clearly provide a right of self-determination to decide Kashmir's future.
1.2 trillion rupees on the move: Modi's greatest piece of purchase yet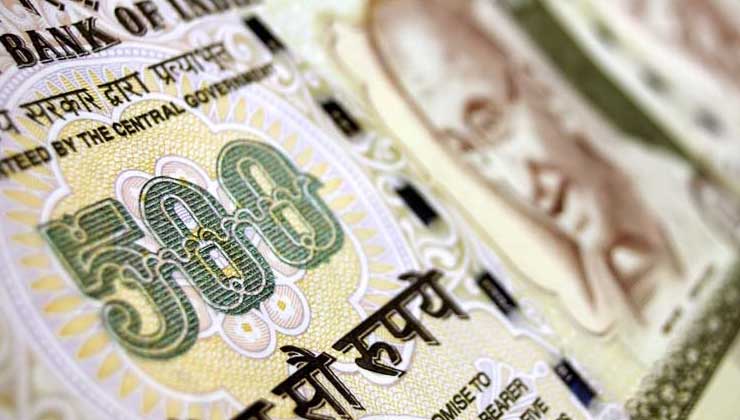 Last week, the RBI (Reserve Bank of India) was taken aback by more than a surprise. Just when it was dealing with the uncomfortable series of events that led to the transfer of surplus 1.2 trillion rupees into the government of India; social media erupted. It quickly realized that losing the battle regarding the transfer would only add fuel to the hoax of closing down nine commercial banks. RBI enjoys considerable amount of autonomy and independence in the largest democracy, and still, it had to kneel down to Modi's alleged quick fix.
The RBI would have to vouch for the government in times of need, it is primarily what is expected of the institution; but there was a great deal of discomfort in how the government justified it. A committee set up under the ex-governor, Mr Bimal Jalan, cited how central banks would not need so much of surplus to carry out their affairs. Effectively, it was an order, not a request, which became the underlying discomfort behind RBI's hesitancy in adhering to the views of capital transfer committee. Not that anyone expected the central lender to protest longer, it did however, request Mr Jalan to reconsider the decision at the face of various consequences. To say the least, it was embarrassing for a premier financial institution to be put under the public eye. The social media hoax was another ridicule of the sickly RBI. In the tales of grand conquests, the victorious army steals the wealth from the losing party. Similarly, the BJP led government in India are redefining all forms of state tools in favour of their interests.
Stolen wealth is most often than not used to correct economic blunders. Just like in the tales of grand conquests, the decision to transfer national wealth from the reserve bank is nothing new. It is nevertheless baffling, that the money transfer is looping in the same direction. While the BJP government in India were imposing a comprehensive GST (Goods and Service Tax) policy, they would not have anticipated complaints from large industries over decreased consumer consumption. For a party that is now known to redefine the legitimacy of governance, falling prey to NBFC's (Non-bank Financial Companies) incompetence or bankruptcy is a visible defeat. Unlike many other soaring economies, there are large group of subsidiary lenders operating in India. On hindsight, economic policies are barely creating tunnels through which the capital is getting recycled in the same loop. Revenues are not generating further revenues. It is merely closing down on its self-inflicted gap.
The Security and Exchange Board of India (SEBI) almost played with fire. Uncharacteristically, it proposed a framework to work together with the RBI in order to claim outstanding defaults from high value clients. The RBI was never going to agree with a defaming offer as such but the incident did fuel the argument of capital shuffling. It only makes the bluff look more real. A strategic plan to counter all measures that would have blocked the transfer of trillions. As Mr Jalan sheepishly implied how the importance of central bank and what is does is only limited to the public perception, RBI fought a fix in between larger or rather dangerous political agendas. Consolidating requests from SEBI to only fall into the whims of the government shows the lack lustre personality of the central funding institution. For the time being, Narendra Modi has his way, a theft of national treasure-like his opposition colleague Rajiv Gandhi expressed in the media. However, there will also be a far-fetched evaluation of Modi's actions. A move of 1.2 trillion rupees in the same pot. Not by any means, a cunning cover up.
Walking the tight rope: India's Diplomatic Strategy in the Middle East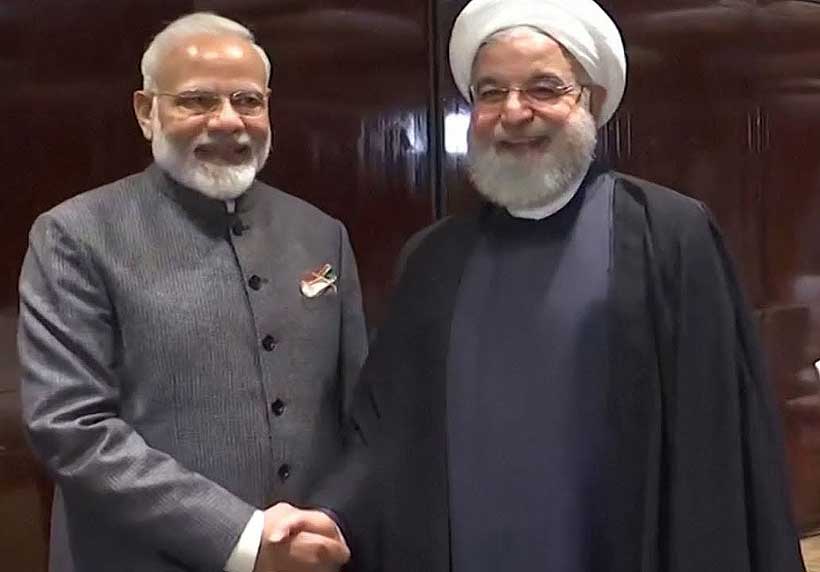 India's diplomatic corps have been resolutely articulating India's stances and furthering its interests in the international fora where multiple challenges emanating from historical and contemporary contexts are being faced. One important factor which India's astute foreign policy makers have faced is the complicated and crucial engagement with the Middle East. There are multiple facets to India's engagement in the contemporary context that add to this complexity. One, India's old adversary and neighbor Pakistan has upped the ante in its diplomatic blitzkrieg especially within the Muslim world. Second India's has varied strategic interests in the warring Middle East factions. Third, the economic interdependencies and the crisis in the international trade in the Trump era has further complicated India's position as an economic actor in the region. While there are various constituent elements of India's Middle East outreach, the contemporaneous concerns relate more to its relationship with the Kingdom of Saudi Arabia, Islamic Republic of Iran and the Republic of Turkey.
India and Saudi Arabia have historically engaged in deep and multi-dimensional political, economic, cultural, defence and strategic cooperation. Saudi Arabia has long been an important Indian trade partner; the Kingdom remains a vital source of energy for India, which imports almost a fifth of its crude oil requirement from Saudi Arabia. Enhanced security cooperation has added a new dimension in the bilateral ties between New Delhi and Riyadh. Recently, Indian PM Narendra Modi was conferred with the highest civilian award of the Kingdom of Saudi Arabia even as the top leadership continues to send signals of deep comradarie and solidarity.
With the ascent of the crown prince Mohammad Bin Salman, various layers in this important diplomatic relationship have surfaced. This has happened in a particularly peculiar geopolitical and geostrategic context where both countries have faced tough challenges to their internal stability and international position. While Kingdom of Saudi Arabia is still emerging from the consequences of the massive attack in its oil fields as well as the widespread criticism of humanitarian crisis in Yemen at the international fora, India is grappling with international criticism and discourse about the situation in Kashmir in context of dilution of its political autonomy as well as prolonged information and communication blackout.KSA has had a mediating role in the Indo-Pak tussle since Pulwama and how this hyphenation has led to competitive photo-ops of diplomatic support. Even as KSA has stood by Indian leadership's vital interests. However, the Pakistani leadership has been relentless in its attempts to appeal to the leader of the Islamic world for vital economic and diplomatic support, especially in context of the Kashmir situation. Even as Saudi Arabia has managed this delicate equation with deftness, it has given in to Pakistan's economic demands while making a symbolic gesture of closeness by offering the private jet to Pakistani Prime Minister for his visit to the West. It doesn't help that the Indian economy is going through a rough phase. However, the audacious announcement to invest $100 Billion in the fledgling Indian economy is a bold testament of the veritable and vibrant economic partnership between New Delhi and Riyadh. It is pertinent to note that in the contemporaneous challenges that the countries face, Iran as well as Pakistan emerge as key actors that affect the bilateral engagement in a pronounced manner.
Iran is India's historic ally and third largest supplier of crude oil. However, the India-Iran relationship transcends oil. India, with an investment of $500 million, aims to develop Iran's Chabahar port as a transit hub for Afghanistan, Central Asia, and the International North-South Transport Corridor (INSTC). Additionally, India is developing two gas fields, namely Farzad-B gas field located in Tehran and the South Pars field located between Iran and Qatar. These projects clearly highlight India's long-term engagement with Iran. However, India's muted response to US pressure has been causing slight tension in the bilateral relationship. Even though the top-level bilateral meeting between Indian premier Modi and his Iranian counterpart Hassan Rouhani was successful to diffuse tensions to an extent. The crisis in Yemen, oil trade and even India's action in Kashmir continue to affect the relationship.
In this context, the challenges emanating from Turkey are also a sign of worry. Even as Turkey has remained an old ally of Pakistan and a supporter of the 'Kashmiri' cause, its open support for a rather lonely Pakistan should cause some worry in India's strategic circles. This is because India has fine diplomatic relations with Turkey and has considerable economic and trade interests.
However, oil being an important consumer and agricultural good in India's economy, it is important to secure its interests to have access to reliable and affordable Iranian crude oil. The trade negotiations and engagements with the US haven't had any headway even as the threat of sanctions for buying oil from Iran continues. India could emerge as a trouble-solver in this context especially since this KSA-Iran conflict in oil supply context has global implications. PM Modi's personal chemistry with the US leadership could be useful in this context.