Jammu & Kashmir: What happens if India repeals Articles 35-A and 370 of its Constitution?
India's Union minister Jaitley declared, `Article 35 A [of India's Constitution] was "surreptitiously" included in the Indian Constitution. It was a "historical blunder" committed by Jawaharlal Nehru"'. His rant stimulated former chief minister `Mehbooba Mufti to warn (March 31, 2019) ` if Article 370, which guarantees special status to J&K, is done away with, the state's relation with India will be over'.
While addressing party workers in Srinagar, Mehbooba said, `Article 370 is a bridge and the Constitution of India applies to us through it. And when you break that bridge, how come this Mehbooba Mufti, who swears by the constitution of J&K and India, will take oath? Then you will have to redefine the relations between India and Kashmir'.
Article 35A empowers IHK puppet government to `define a class of persons as constituting "permanent residents" of the disputed state and `to allow the government to confer on these persons special rights and privileges with respect to matters of public employment and acquisition of immovable property in the state'. In addition, `it grants immunity to such special rights and privileges legislation from being annulled on the ground that they infringe one or the other of the fundamental constitutional rights'.
Article 35A was included into the Constitution of India in 1954 by a presidential order made under Article 370 of the Constitution of India. The basic principles committee of the J&K Constituent Assembly, which was set up in 1951, presented its report to the Constituent Assembly in February 1954. As a part of the report, an annexure which listed out the provisions of the Constitution of India, besides Articles 1 and 370, that should be made applicable to J&K. This annexure included, among other Articles, Article 35A.
Background
Sheikh Abdullah befooled
Pandit Jawahar Lal Kaul (assumed surname Nehru) befooled Sheikh Abdullah to stab Pakistan in the back. Barkha Dutt recalls (This Unquiet Land, p. 154) `In a 1948 speech to the United Nations, Sheikh Abdullah, the most formidable political leader the state of Jammu and Kashmir had ever seen, made a blistering defence of the accession to India. Sher-e-Kashmir (Lion of Kashmir) roared, :I had thought all along that the world had got rid of Hitlers…but what is happening in my poor country I am convinced that they have transmigrated their souls into Pakistan…I refuse to accept Pakistan as a party in the affairs of Jammu and Kashmir'.
Dutt says, "Sheikh Abdullah [later] began to talk about possibility of independent Kashmir….Soon after he changed his stance he was jailed and dismissed from office and was not able to lead the state for another twenty years'. Dutt analyses that even azadi (freedom) slogan was a ruse to push back `Jammu ko alag karo' (separate the Jammu) slogan raised by Balraj Madhok's Bharatiya Jana Singh (precursor to BJP). `The Sheikh's clash was not just with Nehru, but closer home, with the praja parishad [local political party] of Jammu'.
How India whittled down `special status'?
India through a series of steps whittled down Kashmir's special status under Article 370 and 35-A of India's Constitution. Governor replaced sadr-e-riast (head of J&K State) who could conveniently dismiss wazir-e-riast (re-desgnated chief minister).
Indian government dismissed its own ally, Mehbooba Mufti's government. She outlawed several parities including Jama'at-e-Islami under handy label `separatist'. Kaswhmiri pedestrian and vehicles were ordered not to go anywhere near military convoys. About 800,000 troops were directed to carry on day-and-night searches, pick-up `suspects; and consigns them to military custody incognito. To humiliate Kashmiri leaders, they were called upon to explain their source of income. Even religious leader, Mirwaiz of Kashmir was not spared. He was summoned to New Delhi to explain `are you with India, or without'. To me them fearful of assassinations, they were deprived of security cover.
`Special status' on judicial anvil
A petition was filed in India's Supreme Court to do away with so called `special status. While Kashmiri leaders begged for election, their fate of total integration hangs in hands of petition pending with India's Supreme Court.
OIC's veiw
Organisation of Islamic Countries expressed ennui at plight of Kashmiris under Indian yoke India. The OIC reminded India that her rhetoric about accession and `integral part' is a hoax. OIC echoed renowned historian Alastair Lamb's concerns. He regards the Instrument of Accession, 'signed' by the maharajah of Kashmir on October 26, 1947, as fraudulent (Kashmir – A disputed legacy 1846-1990).
United Nations' view of `accession'
Aware of India's intention to get the 'Instrument of Accession' rubber-stamped by the puppet assembly, the Security Council passed two resolutions to forestall the `foreseeable accession' by the puppet assembly. Security Council's Resolution No 9 of March 30, 1951 and affirmative Resolution No 122 of March 24, 1957 outlaws accession or any other action to change status of the Jammu and Kashmir state.
Under hypnotic spell of Indian propaganda, readers naively accept IHK's `assembly' and preceding `instrument of accession' as fait accompli. No sir, they aren't. Aware of India's intention to get the 'Instrument of Accession' rubber-stamped by the sham assembly, the Security Council passed two resolutions to forestall the foreseeable` accession' by the puppet assembly. Security Council's Resolution No 9 of March 30, 1951 and confirmatory Resolution No 122 of March 24, 1957 outlaws accession or any other action to change status of the Jammu and Kashmir state.
`Accession instrument' is a myth, unregistered with the UN. Alastair Lamb, in his book Incomplete Partition (Chapter VI: The accession Crisis, pp. 149-151) points out that Mountbatten wanted India not to intervene militarily without first getting `instrument of accession' from maharajah Hari Singh. Not doing so would amount to `intervening in the internal affairs of what was to all intents and purposes an independent State in the throes of civil conflict'. But, India did not heed his advice. It marched its troops into Kashmir without maharajah's permission _ an act of aggression. Lamb says `timing of the alleged Instrument of Accession undoubtedly affected its legitimacy'(p.172, ibid). She adds `If in fact took place after the Indian intervention, then it could well be argued that it was either done under Indian duress or to regularise an Indian fait accompli'.
He argues that the maharajah was travelling by road to Jammu (a distance of over 350 km). How could he sign the instrument while being on the run for safety of his life? There is no evidence of any contact between him and the Indian emissaries on October 26, 1947. Actually, it was on October 27, 1947 that the maharajah was informed by MC Mahajan and VP Menon (who had flown into Srinagar) that an Instrument of Accession is being fabricated in New Delhi. Obviously, the maharajah could not have signed the instrument earlier than October 27, 1947. The instrument remains null and void, even if the maharajah had actually signed it. The reason, as pointed out by Alastair is that the `signatures' were obtained under coercion. Under law, any undertaking secured through coercion or duress is null and void. She points out Indian troops had already arrived at and secured Srinagar airfield during the middle of October 1947. On October 26, 1947, a further airlift of thousands of Indian troops to Kashmir took place. She questions: "Would the maharajah have signed the Instrument of Accession, had the Indian troops not been on Kashmiri soil?" Isn't it funny that, in the summer of 1995, the Indian authorities reported the original document as lost or stolen?
Lamb concludes (p. 191, ibid):`According to Wolpert, V. P. Menon returned to Delhi from Srinagar on the morning of 26 October with no signed Instrument of Accession. Only after the Indian troops had started landing at Srinagar airfield on the morning of 27 October did V. P. Menon and M. C. Mahajan set out from Delhi from Jammu. The Instrument of Accession, according to Wolpert, was only signed by Maharajah Sir Hari Singh after Indian troops had assumed control of the Jammu and Kashmir State's summer capital, Srinagar'.
Historical blunder
The real blunder was not introduction of Article 35A, but accession to India, through a resolution of null-and-void constituent assembly. To forestall the `foreseeable accession' by the puppet assembly, the Security Council passed two resolutions, Security Council's Resolution No 9 of March 30, 1951 and confirmatory Resolution No 122 of March 24, 1957. These resolutions outlawed accession or any other action to change status of the Jammu and Kashmir state. For one thing, even `Accession instrument' is a myth, unregistered with the UN. Let us put aside above UN resolutions and let India repeal Article 35A. What will happen? This will revert the disputed state back to a quasi-sovereign status, with its own prime minister and president. The state subjects of disputed Kashmir will cease to be citizens of India. Entry of Indian nationals into disputed Kashmir will be obstructed. The goods from India will have to pass through a customs barrier to pay an import duty. And, above all, the Kashmiri people will not be legally obliged to uphold the integrity and sovereignty of India. By swoosh of repeal, India's nemesis, Pro-freedom parties (so-called separatists) will become mainstream stakeholders.
Legal view
To quote A G Noorani (Dawn August 11, 2019), "Article 35-A is not a mere executive order under Article 370 but is itself a constitutional provision, a compact recorded in both constitutions. No court can ignore this. As the Privy Council held, 'parliament could as a matter of abstract law' repeal the statute of Westminster recognising the independence of the dominions. But that is theory and has no relation to realities."
The threat to Article 35-A poses an existential threat to disputed Kashmir. Curbs on alienation of hereditary occupancy of lands existed in Kashmir since times immemorial.
In 1922, the princely state's council of ministers imposed curbs on employment of outsiders in administration, as well as "all grants of land for agricultural and house-building purpose and grant of houses and other state property shall be made to state subjects only". A notification in April 1927 defined them.
The basic principles committee set up by the J&K constituent assembly presented its report on Feb 3, 1954. "All these fundamental rights should be subject to the overriding condition that: (i) no law of [J&K] relating to [J&K] subjects to be hereafter called 'permanent residents' and regulating their rights and privileges; and (ii) no law hereafter to be made by the [J&K] legislature defining the permanent residents and conferring on them special rights and privileges in relation to acquisition and holding of property in [J&K] or in the matter of employment under [J&K] and imposing restrictions on citizens other than permanent residents for settling within [J&K] should become void on the ground that it is inconsistent with or takes away or abridges any of the rights conferred by Part III of Constitution of India."
On Feb 11, 1954, the report of the drafting committee was presented to the constituent assembly, in which an annexure set out the provisions of the Indian constitution, besides Articles 1 and 370 that should apply to J&K. Obviously; this annexure had been settled with the Indian government. Article 35-A was among them. On Feb 15, Girdhari Lal Dogra moved that a copy of the annexure be sent to the Indian government "for appropriate action". On May 17, the president's order under Article 370 followed, inserting, among other provisions, Article 35-A in the constitution.
Article 370 of India's constitution records a compact between the centre and Kashmir, so does Article 35-A. Articles 370 and 35-A are a symbiotic twin, which was negotiated over May to October 1949. It was agreed between Jawaharlal Nehru and J&K's delegation headed by Sheikh Abdullah. Nehru recorded it in a note dated July 20, 1952. The terms of the agreement were explained to the Indian parliament (Lok Sabha) and to the J&K constituent assembly.
Article 35-A was added to the constitution of India through the presidential order of 1954 issued by the first president Rajendra Prashad on May 14, 1954 in exercise of the powers conferred by clause (1) of Article 370. Article 35-A empowers the J&K legislature to define permanent residents of the state. The J&K adopted its own constitution on 17th November 1956 and defined the person who could be the permanent resident of the state.
Background to state-subject law
The background of state subject law is as old as the geographical and cultural history of Kashmir exists. The permit system known as "Rahdari" for the exit and entry into the state existed even during medieval and ancient periods of Kashmir. The state subject provisions got the legal shape only when Maharaja Hari Singh in 1927 enacted a law known as state subject or permanent residency law. The dogras were apprehensive that better educated people from east and west Punjab would migrate to Kashmir and dominate government services due to their advancement in education. Major portion of government service posts were occupied by either KPs or dogras in J&K state during dogra rule. A very negligible percentage of Muslims were given jobs in government. During dogra rule, the British Government used to send their medical teams from England to treat Kashmiri patients. Even they were not allowed to over-stay sis-monthly sojourn.
Myopic Kashmiris did nothing to stop special-status erosion
Leaders of the mainstream political parties connived at erosion of the terms of accession through amendments to disputed-Kashmir constitution and Article 370
What to do?
The time is ripe for Kashmiris to review Kashmir-India relation. With one voice Kashmiris from all walks of life should annul so-called accession, stay standstill or accede to Pakistan. And then, review relation with Pakistan also in keeping with Pakistan's-constitution Article: 257. The article states: `When the people of the State of Jammu and Kashmir decide to accede to Pakistan, the relationship between Pakistan and that State shall be determined in accordance with the wishes of the people of that State'. It is time the Kashmiris woke up and grab the opportunity to correct their historical blunder.
A Review of the Draft National Education Policy 2019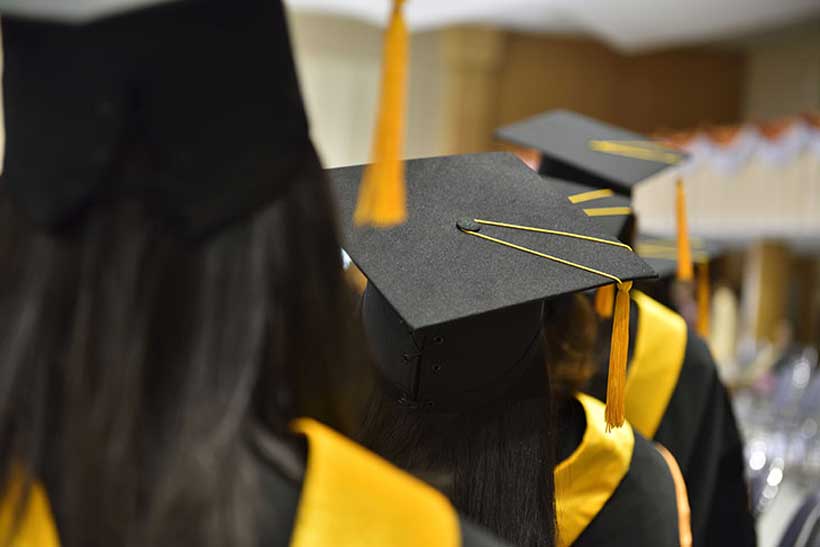 There is an urgent and imperative need to rekindle dialogue on the shaken education structure in India among politicians and decision makers. While there is a proliferating realization to the finite financial limits of 'improving literacy rate', there is a detrimental lack of alternative discourse on the way forward, a futuristic dialogue on the achievable. It is rightfully said that a life without education is like a boat without a rudder. While the solutions to the problem may seem simple to layman's eyes, it is as multifaceted and dynamic from a microscopic lens. This paper will attempt to review and critique the education system in India in light of the recent National Education Policy 2019 developed by the ministry of human resource development that seeks to propose transformative changes.
The field of education essentially is viewed through a narrow outlook of having normative or static foundations that can be generalized. This is however far from reality. Education system and structure is highly contextual and subjective to the jurisdiction it is studied in. While it is necessary to take cognizance of the fact that metamorphic changes, if any, are gradual, access to basic quality education for many is a far cry. India demands a comprehensive nationwide policy such as this and more importantly the implementation and enforcement of the same. The paper shall enumerate few highlights of the policy as no specific selection can paint an accurate picture of the well-integrated and comprehensive policy.
One of the fundamental solutions to the policy focuses on a key demography to foster a massive positive multipliers effect on the Indian society. It promises high quality education and childhood care for all children between the age bracket of 3 to 6 years by the year 2025. This encompasses the holistic development of the child including healthcare, nutrition and skill development. The vitality of the early years of brain development have been consciously highlighted in the past few years with growing awareness and study in this field.
It is essential that we tackle the grassroots of the issue being the quality of teachers and their accessibility. Professional teacher education and improvement of the quality of the educators is vital to better education and hence multidisciplinary programs for teachers are proposed to be included in large universities. Weak educators lead to weak professional in all fields. A four-year integrated stage – specific B.Ed. programme has been proposed by the HRD ministry and the Draft Committee alongside a restructure of the technical and medical education in the country. It outlines a proposal for the exit examination for medical professionals to create a robust filtering system to enable qualified and erudite individuals into the medical industry, enabling them to do justice to their respective professions.
Back to the fundamentals, the policy seeks to achieve foundational literacy and numeracy through a spectrum of programs and measures that have been carefully drafted and articulated to promote the same. Correspondingly, the draft policy aims to transform the pedagogical structure of the curriculums in the Indian education system for more effective learning that holistically encompasses cognitive, social and emotional development. The learning model will serve equitable emphasis on all fields and subjects, inherently leveling the balance of importance in academic and vocational cum co-curricular training. The examination structure within the Indian education system has for long been critiqued as counterproductive and toxic. It separates the individual from the real process of learning. With that in light, the policy proposes a complete radical revamp of the exam structures to relive the stress factor, strive for improvement in the learning pursuit and assess real learning.
The political and governmental handhold must undoubtedly begin with a substantial increase in the public investment for the normative expansion and vitalization of public education at all levels. While the policy extensively focuses on amending the tangible flaws of the education system in India, it leaves behind the lived reality and cultural context. I believe that it is far more fundamental to break the stigma that revolves around educating people and address the deterrents to pursuing education. The cultural withdrawal of the reluctance of educating girl children and women in rural spaces is a problem that can't merely be broken down through financing but through a cultural shift in mindset and an awareness of its criticality. Similar is the case with low income workers such as farmer, plumber and technical workmen that seek to pass on the profession to their heirs under the assumption of retrieving faster interest on their investment of time as opposed to the uncertainty that comes with a hard earned financial investment on poor quality education.
Another cultural adaptation to the policy must be vocational categorical training for specific target groups that diverge from the mainstream education such as training of young mothers or single parents in not just rural but also urban spaces. Finally, the indestructible caste system that is simple inseparable from the education system. The reservation system and its debate has been prolonged for decades and a cause for plentiful havoc uprising in urban spaces as merit seeks to triumph status. This is however often shunned through non-discrimination policies but is far more complex than meets the eye.
The crux of the situation in India is the mismanagement and ill balance between the supply and demand of educational resources in the country. There seems to be a wide gap between the allocation of financial expenditure by the government and the actual tangible change it has created in the recent years. Most importantly, a contextual negligence of tackling issues through the lens of different perspectives, actors and stakeholders. India is not necessarily a resource deficit nation, rather the lack of monitoring and utter negligence of the resource management consequently traps many regions of the country under illiteracy. Future development and economic growth of the nation calls for immediate action and a microscopic outlook of the issue by state actors. To deduce, the policy aims at addressing the diverse plethora of needs of multiple stakeholders in a harmonious manner with the goal of providing quality education to all.
The Torn Red Carpet: Welcome to Nepal in 2020
In Google's search rankings, the official website of project Visit Nepal 2020; comes second. Travel agencies in Nepal have replaced their landing pages at the expense of the overall legitimacy of the most genuine online resource. There is a wealth of videos shot in and about Nepal in Youtube; from ticketing companies to vloggers, visiting Nepal in 2020 might entail different things for various people. However, Mount Everest is not getting pink every passing day; the year 2020 will comfortably succeed the prior geologic timescale. All is not lost if one does not make it to Nepal next year. Hence, why the calling?
Across the world, nation branding for tourism is not a new catch. Egypt, Bolivia, Holland and Guatemala, advertise themselves with their official names. For others, a well thought phrase follows the brand image. Maldives-the sunny side of life, Imagine your-Korea, Belize-is closer than you think are other examples. For the rest, global events, does the work. Visit Nepal 2020 sounds the most ambitious of all; despite of less thoughtful investment over the slogan, it is clumsily competing with the 2020 Tokyo Olympics, across internet search engines. A lack of strategic branding can cost an entire project. Hence, why the ignorance?
As much as the slogan promises for a great experience, things are not quite ready for the incoming tourists. A national plan aimed for the visit year has stalled and stakeholders are looking for a safe landing. As long as the tourists arrive, Nepal will make money in 2020. Even though farsightedness is out of capabilities, stakeholders are not promoting the false promise; instead, Nepal's promise has been promoted wrongly. Nepal is one of the poorest nations in South Asia and the economy largely depends on salaries from abroad. It does not take much to comprehend the economics, the 2020 project, is a cash cow for a reclining economy. For all the wrong reasons, Nepal is calling for a temporary settlement. One-step at a time, for now, tightening up for the next year only.
Start a business in Nepal 2020. Explore Nepal in 2020. Seek opportunities in Nepal 2020. Beware of money sucking agencies and institutions, when you visit Nepal in 2020. Nepal's southern neighbour, India, invites entrepreneurs from all over the world; however, Make in India, has not gained steam, like once anticipated. The think-tank behind Visit Nepal 2020 have lost an edge over possible opportunities; scaled business policies are missing from the project structure. Moreover, Visit Nepal 2020 sounds like a welcome for the newcomers, but history suggests that, incoming tourists are largely returnees, thanks to majestic natural richness.
"Visit Nepal 1998-Once is not enough", was largely successful in terms of arriving numbers; however, after work has been a sorry state of affairs. Unsurprisingly, if Nepal were not enough at once, there would not have been the need for a visit year, two decades later. Therefore, Visit Nepal 2020 is a re-launch, from the supply perspective. For anticipating visitors, this information seeks responsibility. The visit year would only succeed whilst bottom level stakeholders would benefit from spending. In addition, if the economy manages to thrive from the revenue generated in 2020, it would largely be successful. It is another misconception that recycling slogans would lead to the same result. Local suitors in Nepal would be most excited; for them, it is another chance to rekindle with international visitors. Technology and social media will make the difference; at last, Nepal is waiting to stamp its tourism potential.
Visit Nepal in 2020 for lifetime experiences. Visit Nepal later again for unlimited life experiences. Then, repeat.
Sri Lanka Appoints New Minister for Foreign Relations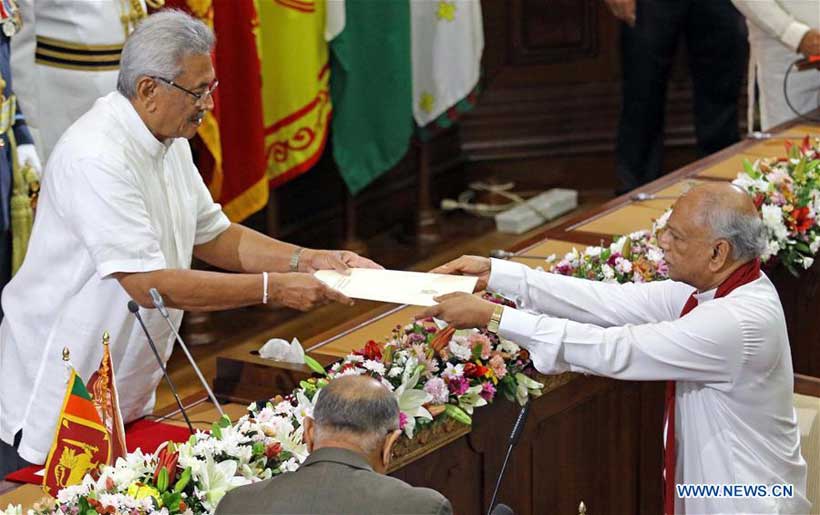 The newly-elected Sri Lankan President, Gotabaya Rajapaksa appointed Dinesh Gunawardena as the Minister of Foreign Relations after his Presidential election in 2019. In addition to Foreign Affairs, Dinesh Gunawardena was also appointed as the Minister of Skills Development, Employment and Labour Relations. The new foreign minister Gunawardena hails from a well known political family in Sri Lanka .His father Philip Gunawardena is a famous national hero known as 'the Father of Socialism'. Gunawardena a graduate from the University of Oregon in the US, entered politics in 1972. In 1983 as the general-secretary of Mahajana Eksath Peramuna's (MEP) he entered Parliament in a by-election held in Maharagma. He is well-known as a long-standing parliamentarian and has served as a minister several times since the mid 90s.
The new Minister of Foreign Relations Gunawardena is supposed to implement a friendly and Non-aligned Foreign Policy. In a recent newspaper interview he stated "Sri Lanka will have a strict neutral foreign policy where it will strive to have only friends and not foes among the global community"(Sunday Observer,2019).In this context there is a history to this non-aligned policy. At the outset, Sri Lanka was a founder member of the Non Aligned Movement (NAM). As part of this approach, the new Sri Lankan government had outlined in the manifesto how the presidency would implement the Foreign Policy over the next five years. The manifesto mentions a key phrase "Friendly and Non-aligned Foreign Policy .We will not fall on our knees before any country in maintaining foreign and trade relations. We will always be mindful of our national sovereignty and maintain friendly relations with other countries from a standpoint of equality. Our government will restore Sri Lanka's national pride and dignity". (Gotabaya Rajapaksa manifesto, 2019)
Minister of Foreign Relations Dinesh Gunawardena assumed duties at the Foreign Ministry on Monday 25 November 2019. While meeting staff members of Ministry of Foreign Affairs the Minister mentioned that the "Foreign Service is highly regarded and the entire country is looking towards the Foreign Ministry to find solutions for external pressures and challenges". Sri Lanka being an Indian Ocean island nation strategically located at the international maritime crossroads has significant diplomatic influence with the international community. Therefore Sri Lanka needs a far-sighted foreign policy vision along with well-aligned and sound domestic policies. It is, therefore, vital that the new Foreign minister sets out the country's position towards Asian, African nations and the West to ensure that Sri Lanka is able to achieve its foreign policy goals over the next five years.