SFMOMA Announces Five Summer 2019 Exhibitions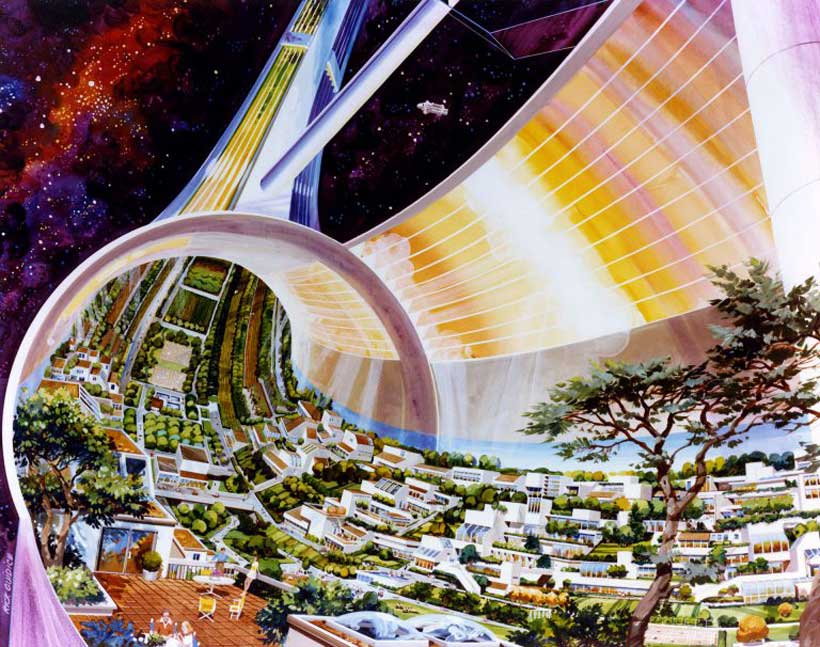 In addition to its major presentations of Andy Warhol—From A to B and Back Again, JR: The Chronicles of San Francisco and Suzanne Lacy: We Are Here, the San Francisco Museum of Modern Art (SFMOMA) announces an exciting schedule of architecture and design, contemporary and photography exhibitions opening at the museum this summer. On the occasion of the 50th anniversary of the Apollo 11 moon landing, Far Out: Suits, Habs, and Labs for Outer Space will include a wide range of visionary designs in pursuit of outer space ventures. SFMOMA's New Work series will highlight recent sculptures and photographic works by multimedia artist Erin Shirreff.
SFMOMA's Pritzker Center for Photography, the largest space dedicated to the medium in any art museum in the United States, will present three new shows this summer. In the New to the Collection gallery, a recently acquired archive of previously unseen Polaroids will feature the many faces of April Dawn Alison, photographed over the course of several decades. Don't! Photography and the Art of Mistakes will explore dos and don'ts of "good" photography and the rule breakers who challenged those norms. Signs and Wonders: The Photographs of John Beasley Greene will highlight the 19th-century photographer's stunning images of ancient Egyptian ruins and archeological sites in his first museum survey show.
Far Out: Suits, Habs, and Labs for Outer Space
July 20, 2019–January 20, 2020
Floor 6
Fifty years after the first footsteps on the moon, our ongoing journey into space continues to capture worldwide attention and global resources. Organized by SFMOMA's Architecture and Design department, Far Out: Suits, Habs, and Labs for Outer Space will underscore the importance of both applied and theoretical design in forwarding new models for life beyond earth. California is uniquely poised to host an exhibition on this topic, with an established history of astronautic innovation and invested research on space exploration at two NASA centers — Ames and the Jet Propulsion Lab (JPL) — as well as Elon Musk's SpaceX. Real and conceptual designs for space suits, habitats and laboratories will be on view, alongside a selection of films and visual art, including designs from Raymond Loewy, Rick Guidice, Neri Oxman and Tom Sachs, among others. Culled from many different collections, Far Out celebrates design in taking us far out to the final frontier.
New Work: Erin Shirreff
July 20, 2019–October 27, 2019
Floor 4
Working in various mediums, scales and modes, Erin Shirreff explores our relationship to objects and images, and between two- and three-dimensional space. In this exhibition, her first solo museum presentation on the West Coast, Shirreff will show a selection of recent sculptures and photographic works. Forms based on JPEGs are rendered in foamboard and bronze, and offset reproductions are enlarged and given a sculptural dimension of their own. Together, the works examine the slippage between the experience of an object in real space and its photographic representation, where scale, weight and physical presence are distorted.
Generous support for New Work: Erin Shirreff is provided by Alka and Ravin Agrawal, SFMOMA's Contemporaries, Adriane Iann and Christian Stolz, and Robin Wright and Ian Reeves.
New Work: Erin Shirreff
July 6, 2019–December 1, 2019
Floor 3
Made over the course of some 30 years, the photographs in this exhibition depict the many faces of April Dawn Alison (1941–2008), the female persona of an Oakland, California–based photographer who lived in the world as a man. Upon her death, Alison left an archive of over 8,000 Polaroid photographs, the vast majority of which are self-portraits. This previously unseen body of work begins in the late 1960s or early 70s with tentative explorations in black-and-white photographs, and evolves in the 1980s into an exuberant, wildly colorful and obsessive practice inspired by representations of women in classical Hollywood cinema, pornography and advertising. An extraordinary long-term exploration of a private self, the Alison archive contains photographs that are beautiful, funny, enigmatic and heartbreakingly sad, sometimes all at the same time.
Don't! Photography and the Art of Mistakes
July 6, 2019–December 1, 2019
Floor 3
There's no success like failure; artists know that better than anyone. Don't! Photography and the Art of Mistakes explores how photographic techniques such as double exposure, lens flare and motion blur, deemed errors by one generation of photographers, became interesting aesthetic intentions by the next. In the late 19th and early 20th centuries, proscriptive texts by self-proclaimed photography experts proliferated in amateur manuals and periodicals. The next generation saw the rise of photographers who challenged these rules and strictures. Pairing modernist images by artists including Florence Henri, Lisette Model and Man Ray with historical documents, this exhibition examines the shifting definitions of "good" and "bad" photography, while considering how tastes evolved during this transformative period for the medium. The show concludes with a section of contemporary work by artists including Sara Cwynar, John Gossage and Andy Mattern that underscores concerns about failure and photographic rules that persist to this day.
Signs and Wonders: The Photographs of John Beasley Greene
August 31, 2019–January 5, 2020
Floor 3
In 1853, at the age of 21, John Beasley Greene (1832–56) set out for Egypt armed with a camera and a passion for archaeology. Over the course of an exceptionally brief career, he created a body of photographs in North Africa that was admired by his peers and which continues to capture the attention of contemporary audiences. Not only did he provide detailed records of Egyptian hieroglyphics and Algerian antiquities that helped advance the field, but his pictures also offer the sensitive impressions of a thoughtful visitor in an unfamiliar land. Greene was acutely attuned to the aesthetic possibilities of photography, and his compositions display a masterful grasp of the relationship between negative and positive space. He died at 24, leaving behind few records but hundreds of pictures. This exhibition, his first museum survey show, will present Greene's visual record of the archaeological and colonial concerns of mid-19th-century France and a singular vision for the photographic description of landscape.
In conjunction with Signs and Wonders: The Photographs of John Beasley Greene, SFMOMA will present Hannah Collins: I Will Make Up a Song, a video and photography installation that explores the work of Egyptian Modernist architect Hassan Fathy. Fascinated by issues of housing, poverty and environmental sustainability, Collins (b. 1956) considers Fathy's mid-20th-century utopian experiments in sustainable architecture and rural community building at New Gourna and New Baris in Egypt, which raised important questions that seem ever more pertinent today.
Generous support for Signs and Wonders: The Photographs of John Beasley Greene is provided by Wes and Kate Mitchell. Additional support is provided by Sakurako and William Fisher and Gary Sokol.
A Season of Classic Films: European classics screened at cultural heritage venues across Europe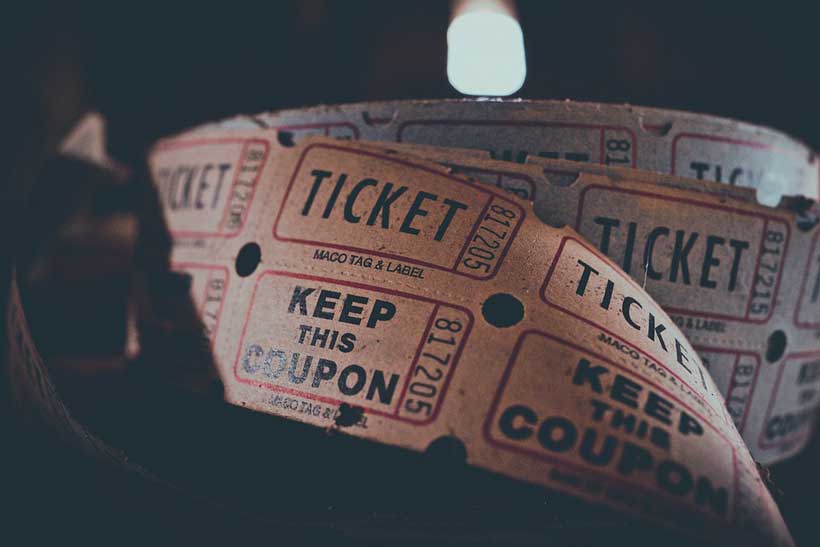 This summer, European film classics will be screened in some of Europe's most iconic cultural heritage venues. From tomorrow until the end of September, classic films from across the EU will be screened free of charge in a wide variety of venues in 13 EU countries – from small towns to capital cities – highlighting Europe's rich and diverse cultural heritage. As part of the wider restoration and digitisation of heritage films, the event series "A Season of Classic Films" is supported by Creative Europe MEDIA programme.
Commissioner Tibor Navracsics, in charge of Education, Culture, Youth and Sport, said: "European cultural heritage, including our great film classics, should be accessible to everyone. I am pleased to see that the Season of Classic Films makes it possible for everyone interested to be part of an experience shared across Europe, even when attending a local event."
Commissioner Mariya Gabriel, in charge of Digital Economy and Society, added: "Cinema is an essential part of our rich and diverse European culture and is contributing to reinforce bonds between people feeling the same passion and emotion for films. Digital transformation has a decisive potential to strengthen the positive effects of culture, both economically and socially. This is the challenge of our strategy Digital4Culture, to take advantage of this successful connection between digital technologies and culture."
The classic films season starts tomorrow at the Bologna Film Festival with a presentation of some of the restored films shot using Gaumont's Chronochrome colour system, one of the earliest colour filming techniques. Among the classic films to be screened throughout the season are some of the best-known titles in world cinema, including Fritz Lang's "Metropolis" (1927), Francois Truffaut's "The 400 blows" (1959), and "Cinema Paradiso" (1988) by Giuseppe Tornatore. The iconic venues hosting the screenings include Aristotelous Square in Thessaloniki, Greece, Kilkenny Castle in Ireland, and the Piazza Maggiore in Bologna, Italy. The full programme of the season is available here.
Background
Since 1991, the European Commission has been supporting Europe's audiovisual sector, contributing to is competitiveness and to cultural diversity in Europe, through the MEDIA Programme. One of its most substantial actions is providing financial support to the distribution of European films outside their country of production. Every year, on average over 400 films are made available to audiences in another European country with MEDIA's help. In May 2018, the Commission proposed to increase the budget of the programme by almost 30% for the next EU long-term budget for 2021-2027.
Within this project, Creative Europe MEDIA will also fund the restoration and digitisation of heritage films in order to ensure that the European culture is passed down to future generations. The event series for this summer was planned as part of the 2018 European Year of Cultural Heritage and reinforced by the Digital4Culture strategy.
"A Season of Classic Films" follows a first initiative, the "European Cinema Night"', which programmed 50 free screenings of 20 MEDIA-supported films from 3 to 7 December 2018 across the EU and reached almost 7,200 people. The classic films season is expected to attract 15,000 Europeans to the free screenings.
The Sounds of the Islands: Junkanoo Cultural Festival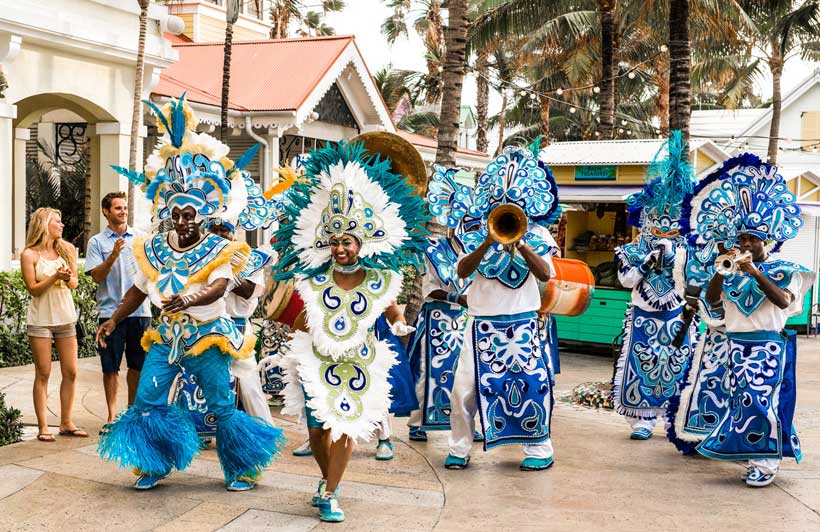 It starts with a deep drumbeat, a baritone sensation that vibrates within your chest. An instant tingle of rhythm journeys up your spine in anticipation of the cadence to come. What follows is nothing short of remarkable; a symphony of unconventional sounds blend together to create the most infectious melodies. This is Junkanoo: a long-standing semi-annual Bahamian tradition birthed from the islands' early ancestors. Whistles, cowbells and even conch shells are used in this charismatic exhibition of island culture that is now revered around the world.
History of the Tradition

The earliest rumoured origin stories for the bi-annual festival stems from an African Chief by the name of John Canoe. After being kidnapped and enslaved in the West Indies, John Canoe appealed for the right of his people to partake in their celebratory traditions. The most notable time for the festival to be orchestrated is around the Christmas holiday. The most illustrious part of the festival takes place on Boxing Day and New Year's Day at the capital island of New Providence. On these days, what was once regarded as an expression of freedom and cultural identity has now transformed into one of the fiercest national competitions. On-lookers crowd the parade routes, cheering on their favourite groups and chanting competitive mantras from the bleachers. The four most famous Junkanoo groups face off at the parades every year in hopes to win prizes and highly coveted national bragging rights.
How to Experience Junkanoo Year Round

Due to the increased popularity of the Bahamian tradition, Junkanoo can now be experienced year-round. The splashy display of costumed dancers and musicians highlight many destination-weddings. Hosts desiring to offer guests an authentic and lively environment can contract a Junkanoo band to create a unique entertainment experience. If you are in attendance at any of the local seasonal festivals, you are sure to close out the day with a Junkanoo rush out. In recent years, a junior edition of the Junkanoo competition has been added to the winter line up of events. The littlest natives of the island adorn painted faces and tiny drums in hand, skipping and twirling to the rhythmic music.
Whether you are a first-time visitor of the islands or one who calls The Bahamas home, once experienced, the rush of Junkanoo will never leave you.
Turning air pollution into art
Artists are known to take inspiration from the world around them. So it's no surprise that some have begun shining light on one of the most pressing environmental issues of our time—air pollution.
According to the World Health Organization, every year around 7 million premature deaths are caused by air pollution, with 9 out of 10 people breathing toxic air. Air pollution is also known to contribute to climate change and so efforts to tackle it can also help address the climate crisis.
The time to act is now, and artists, like so many others are looking at ways to raise awareness about air pollution, find solutions to reduce it and even use it as a resource.
Pollution Pods
Michael Pinsky got inspired by the differences between the various types of air pollution, when he set out to make Pollution Pods. The project consists of five domes, each imitating air in five different areas of the world: Northern Norway, London, New Delhi, Beijing and São Paulo. As you move through the domes you experience varied levels and sources of air pollution.
"I wanted to have very different sensations from one dome to another," Pinsky told UN Environment. "It's not just a question of how strong the pollution is but that they have very different characteristics as well."
For London, Pinsky recreates the smell of diesel. For Beijing, he mixes the smells of industrial fumes, coal or wood-based heating, and transportation emissions. While New Delhi whiffs of burnt plastic and grass, as citizens still burn a lot of their rubbish.
Luckily, the pollution is only in smell and visibility, without the actual harmful gases. But Pinsky says the experience still isn't very pleasant. That's the whole point: air pollution isn't pleasant.
Pinsky hopes Pollution Pods will lead to a more "radical approach" when dealing with air pollution, particularly with transportation. "It's not so easy to apply the same advocacy or philosophy towards different cities in the world," he said. "But in some cases, you could turn the problem around in two years with the right policies."
Smog-free towers
Daan Roosegaarde was motivated by living in Beijing and witnessing the city's strive for economic development and citizen wellbeing, when he created the Smog-free Tower. The "largest smog vacuum cleaner in the world", as Roosegaarde calls it, sucks up polluted air, cleans it and releases it back into the atmosphere.
"I thought to myself, 'I'm not a minister, I cannot give 20 billion euros to green energy today. But I'm an engineer and an artist, I can create a clean-air park, like an oasis.'"
The premise is that the smog-free tower sits in a city park, making the air 20–70 per cent cleaner than the rest of the city. It uses positive ionisation technology, which Roosegaarde says is the only way to clean large volumes of ultra-fine particles while using little energy.
Towers are now found around the world in China, Poland, the Netherlands, and soon, South Korea and Mexico. It's also led to a global campaign, with local partners in each country replicating the towers. Roosegaarde has now introduced the smog-free ring—made of compressed smog particles—and the smog-free bicycle as well.
"This is not utopia. It's a pro-topia where we, step-by-step, try to improve our cities," he said. "The grand goal is to have them not needed anymore, but until then, you do what you can to remain healthy."
Air pollution-based ink
Anirudh Sharma was visiting his family in Mumbai, India, when he began to notice that in the evening his white shirts would gradually turn speckled with something that resembled dirt.
"I realized this was air pollution, or sooty particulate matter, made of black particles released from exhaust of vehicles," Sharma told his alma matter Massachusetts Institute of Technology (MIT) Media Lab. "This is a major health issue."
When he returned to Massachusetts Institute of Technology, Sharma decided to do something about the air pollution back home. So he set up Graviky Labs—a start-up that has developed a technology to attach to diesel exhaust systems to capture particulate matter. The team at Graviky treat the soot to turn it into ink, called Air-Ink, for use by artists around the world.
So far, the start-up has captured 1.6 billion micrograms of particulate matter, or the equivalent of collecting 1.6 trillion litres of outdoor air.
"Less pollution, more art. That's what we're going for," Sharma said.