Venezuela: EU increases emergency assistance by €50 million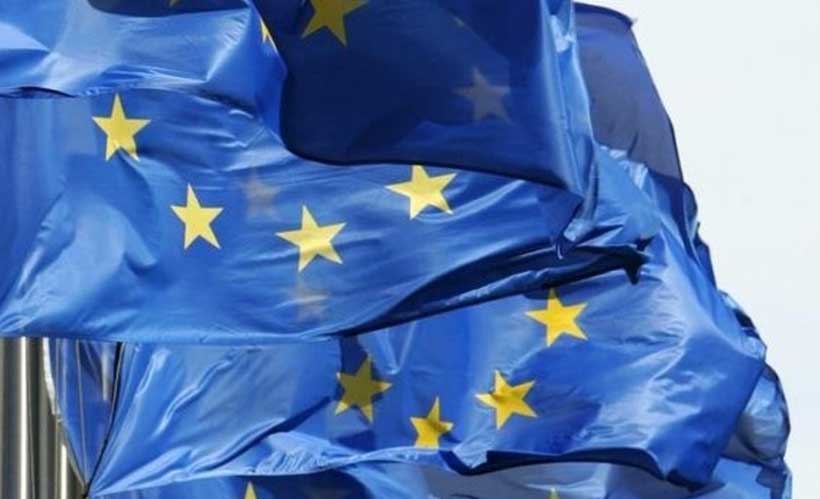 As the social and economic crisis in Venezuela continues to worsen, the European Commission is allocating a further €50 million in emergency assistance to help Venezuelans most in need.
Today's announcement is also part of the EU's commitment to mobilise further assistance as stated in the Montevideo Declaration of the International Contact Group. Total EU assistance for the regional crisis now stands at €117.6 million since 2018.
High Representative/Vice-President Federica Mogherini said: "The European Union stays at the forefront of the international mobilisation to support the Venezuelan people. We are working on strengthening international cooperation to make sure that humanitarian aid, including this new commitment, reaches the people in need inside and outside Venezuela in an impartial manner and through independent channels, without any attempt to politicise the delivery of aid".
Commissioner for Humanitarian Aid and Crisis Management Christos Stylianides added: "The EU stands by the people of Venezuela at this critical time. We are stepping up our assistance and aid operations in Venezuela and the region. Our additional support includes emergency shelter, healthcare, food assistance, nutrition services, access to safe water and sanitation, as well as children's education."
Last year, Commissioner Stylianides visited the eastern Colombian border with Venezuela where thousands of migrants have crossed the Simon Bolivar International Bridge. The EU has been providing support both inside Venezuela and in neighbouring countries for several years, providing funding to humanitarian partner organisations helping people on the ground.
EU humanitarian assistance is allocated following a strict needs based approach, respecting the humanitarian principles of humanity, neutrality, impartiality, and independence. It seeks to alleviate human suffering without any political, economic or other consideration.
Background
Venezuela is going through its fifth year of economic recession and hyperinflation. This situation has caused a collapse of health and education services, scarcity of food and medicines, violence and insecurity. Malnutrition rates among children are at critical levels in certain regions.
The current crisis has triggered unprecedented population displacements. According to the United Nations, an estimated 3.4 million people within the whole region, of which over 1.1 million in Colombia, more than 506,000 in Peru and 221,000 in Ecuador. Many others have fled to other countries in South America, the Caribbean and Central America. This is the largest migratory flow ever recorded in Latin America.
EU aid has helped the most vulnerable groups such as, children under five years of age, pregnant and breastfeeding mothers, the elderly, and indigenous groups. In additional, the European Union continues to be actively working towards a resolution to the multidimensional crisis in Venezuela, recognising that such a solution can only be democratic, peaceful and Venezuelan-owned. On 7 February, the International Contact Group was established. Its clear purpose is to enable the urgent delivery of assistance in accordance with international humanitarian principle, as well as establish the necessary guarantees for a credible electoral process in Venezuela.
ABC news: Xi signals strength in Russia-China alliance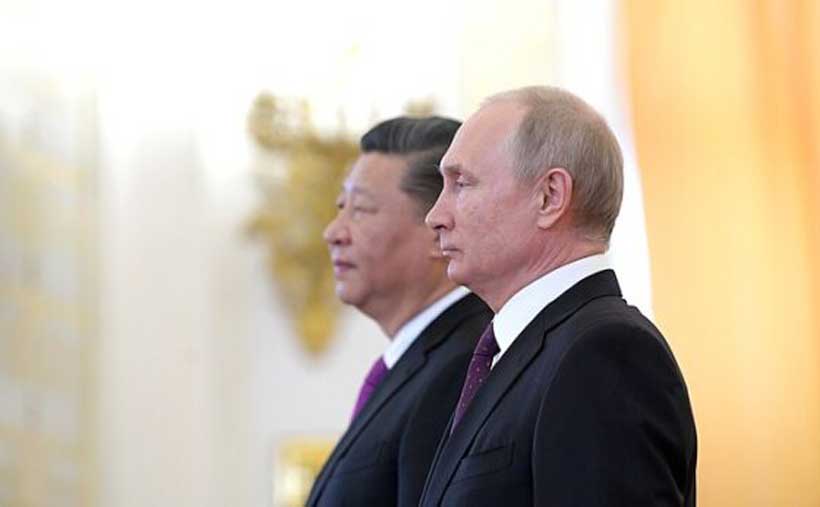 Chinese President Xi Jinping departed Moscow on Wednesday after two days of highly symbolic meetings with Russian President Vladimir Putin, in which the two presented a united front and an alternative vision for global leadership, notes ABCnews.
Despite statements saying that "China-Russia relations are not the kind of military-political alliance during the Cold War," China and Russia made clear they wanted to "advance the trend toward a multi-polar world."
"This highly publicized summit may reflect a shift towards a new and more active role for China, as it seizes the opportunity to convey diplomatic – and possibly tangible – support for Russia and any other state that wishes to defy the West," – Michael Butler, associate professor of political science at Clark University, told ABC News.
Joint animosity towards the U.S.-led world order has kept Russia and China close despite Putin's war in Ukraine and western sanctions against Russia has made China their biggest customer and economic lifeline.
Beijing increasingly sees Russia as necessary ally as China and United States continue to fallout over numerous fronts not limited to Taiwan and access to semiconductors. It was further exasperated by the spy balloon episode earlier this year.
Beijing had initially hoped that the spiraling tensions with the U.S. would abate in the wake of Xi's meeting with President Joe Biden in Bali last November, but as they continued to crater, Xi seems to have re-prioritized Russian relationship. He even aimed a rare direct slight at the United States earlier this month, blaming the Americans for "containment and suppression" as the reasons for China's economic challenges.
Xi highlighted on numerous occasions over the two days of meetings that Russia and China are each other's largest neighbors and that their partnership is "consistent with historical logic and a strategic choice of China."
Petr Pavl: "Ukraine must adjust to dwindling Western support"
"We must consider war weariness", says Czech President Petr Pavl. According to Czech President Petr Pavl, Ukraine must adjust to dwindling Western support. "We have to consider war weariness and what that means for support from Western states. This will pass with time," Pavel told the 'Süddeutsche Zeitung'.
He also mentioned the 2024 US presidential election and the concentration on domestic politics that could then be expected: "If US support decreases, support for a number of European countries will also decrease. Ukraine should take this into account."
Thus, in 2024, Ukraine will probably no longer be able to start any large and complex operations, the new Czech president said. "This year is decisive for the development of the war."
The former general was wary of the prospects of Ukraine joining NATO in the foreseeable future. "Ukraine's path to Europe should run through a faster rapprochement with the European Union and only then with law enforcement agencies," the President said. "I think that's the right order."
WP: The real lesson from the showy Xi-Putin meeting
Pentagon strategists have always divided the world into East and West, with U.S. regional forces under European Command or Indo-Pacific Command. But looking at the embrace of Presidents Xi Jinping and Vladimir Putin this week, you wonder whether we may need a single "Eurasian Command" to handle an integrated threat, writes 'The Washington Post' in a comment.
Xi's rescue strategy for Russia seems to center on a peace plan that would stanch the bleeding in Ukraine. From what we know, Xi proposes a cease-fire agreement… By playing the peacemaker, Xi can position himself better to take other, harsher rescue measures if Ukraine rejects a cease-fire. He could offer ammunition for Russia, arguing he's only leveling the playing field.
He could try to mobilize nations of the Global South, such as India, South Africa and Brazil, to pressure Ukraine to end the fighting. Xi wants to keep the high ground, invoking the sanctity of the United Nations charter even as he affirms his support for the Russian leader who shattered that charter's norms. It's a shameless approach, but smart diplomacy.
Xi's emerging role as the leader of a Eurasian bloc presents dilemmas for U.S. strategists.
For a generation, separating China from Russia was a central goal of U.S. foreign policy. Driving that wedge was a major reason for the historic visit to China in 1972 by President Richard M. Nixon and national security adviser Henry Kissinger.
The Biden administration initially hoped it could try that strategy in reverse — warming relations with Moscow in the June 2021 summit in Geneva in part to concentrate on the Chinese challenge. That didn't work out as the White House hoped, to put it mildly.
Now it's Xi who is the triangulator. He is playing off the bitter split between the United States and Russia, helping Putin.
Xi similarly used China's close relations with Iran to make the diplomatic breakthrough between Riyadh and Tehran that the United States could never achieve, writes WP.