Venezuela: EU increases emergency assistance by €50 million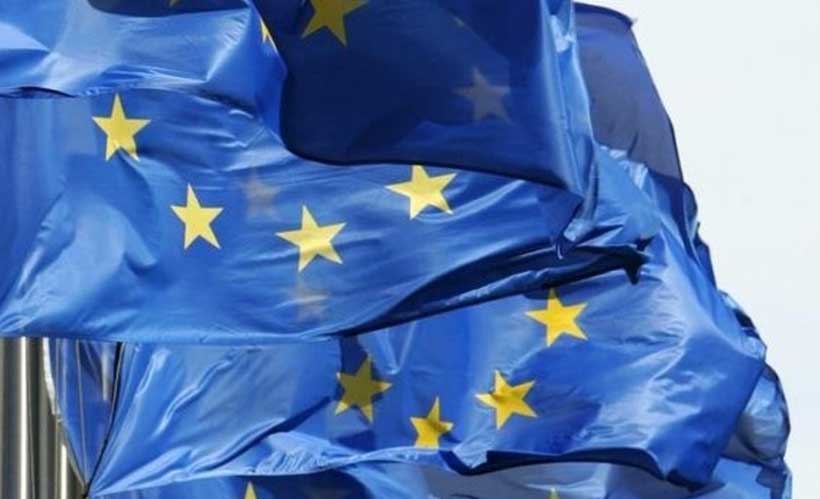 As the social and economic crisis in Venezuela continues to worsen, the European Commission is allocating a further €50 million in emergency assistance to help Venezuelans most in need.
Today's announcement is also part of the EU's commitment to mobilise further assistance as stated in the Montevideo Declaration of the International Contact Group. Total EU assistance for the regional crisis now stands at €117.6 million since 2018.
High Representative/Vice-President Federica Mogherini said: "The European Union stays at the forefront of the international mobilisation to support the Venezuelan people. We are working on strengthening international cooperation to make sure that humanitarian aid, including this new commitment, reaches the people in need inside and outside Venezuela in an impartial manner and through independent channels, without any attempt to politicise the delivery of aid".
Commissioner for Humanitarian Aid and Crisis Management Christos Stylianides added: "The EU stands by the people of Venezuela at this critical time. We are stepping up our assistance and aid operations in Venezuela and the region. Our additional support includes emergency shelter, healthcare, food assistance, nutrition services, access to safe water and sanitation, as well as children's education."
Last year, Commissioner Stylianides visited the eastern Colombian border with Venezuela where thousands of migrants have crossed the Simon Bolivar International Bridge. The EU has been providing support both inside Venezuela and in neighbouring countries for several years, providing funding to humanitarian partner organisations helping people on the ground.
EU humanitarian assistance is allocated following a strict needs based approach, respecting the humanitarian principles of humanity, neutrality, impartiality, and independence. It seeks to alleviate human suffering without any political, economic or other consideration.
Background
Venezuela is going through its fifth year of economic recession and hyperinflation. This situation has caused a collapse of health and education services, scarcity of food and medicines, violence and insecurity. Malnutrition rates among children are at critical levels in certain regions.
The current crisis has triggered unprecedented population displacements. According to the United Nations, an estimated 3.4 million people within the whole region, of which over 1.1 million in Colombia, more than 506,000 in Peru and 221,000 in Ecuador. Many others have fled to other countries in South America, the Caribbean and Central America. This is the largest migratory flow ever recorded in Latin America.
EU aid has helped the most vulnerable groups such as, children under five years of age, pregnant and breastfeeding mothers, the elderly, and indigenous groups. In additional, the European Union continues to be actively working towards a resolution to the multidimensional crisis in Venezuela, recognising that such a solution can only be democratic, peaceful and Venezuelan-owned. On 7 February, the International Contact Group was established. Its clear purpose is to enable the urgent delivery of assistance in accordance with international humanitarian principle, as well as establish the necessary guarantees for a credible electoral process in Venezuela.
Erasmus+: a turning point in the lives of 5 million European students
New evidence shows that Erasmus+ makes students more successful in their personal and professional lives and helps universities to become more innovative, according to two new independent studies released today by the European Commission.
The large-scale studies based on the feedback from nearly 77 000 students and staff and over 500 organisations measure and analyse the impact the Erasmus+ programme has on its main beneficiaries. Results show how the EU programme helps prepare young Europeans for the new digital era and thrive in their future careers. Erasmus+ also boosts innovation capacity of universities, their international engagement and ability to answer the needs of the labour market.
Commissioner for Education, Culture, Youth and Sport, Tibor Navracsics said: "It is impressive to see how Erasmus+ enables young people to thrive in the modern labour market and in a more diverse society. I am happy to see that Erasmus+ graduates feel more ready to take on new challenges, have better career prospects and are more aware of the benefits the EU brings to their daily lives. At the same time, universities that take part in Erasmus+ are not only more international but also better placed to respond to the needs of the world of work."
The key findings of the studies are:
Erasmus+ helps students find their desired careers and get jobs quicker
Over 70% of former Erasmus+ students say that they have a better understanding of what they want to do in their future careers when they return from abroad. Their experience abroad also enables them to re-orient their studies to better match their ambitions. The higher education impact study further reveals that 80% were employed within three months of graduation and 72% say their experience abroad helped them get their first job. Nine in ten Erasmus+ alumni say they make use of the skills and experiences acquired abroad in their daily work. Erasmus+ addresses skills mismatches by focusing on soft and interdisciplinary skills development businesses need.
Erasmus+ boosts European sense of belonging
More than 90% of Erasmus+ students also improve their ability to work and collaborate with people from different cultures and feel they have a European identity. The biggest impact is on the students who felt less convinced about the EU prior to their exchange and the students that spent time in a more culturally different country. Of all Erasmus+ students those coming from Eastern Europe identify the most with the EU.
Erasmus+ supports digital transformation and social inclusion
Erasmus+ cooperation projects make the majority of participating universities better prepared for digital transformation. Making use of new technologies and innovative teaching and learning methods helps strengthen their international cooperation and innovation capacity. Academic staff, who made use of Erasmus+ are more open to involving staff from enterprises in their courses than their non-mobile peers, around 60% compared to 40%. More than 80% of academics report that their experience abroad has led to the development of more innovative curricula. Moreover, two out of three participating universities stated EU-wide projects also contribute to increasing social inclusion and non-discrimination in higher education.
Other findings show that former Erasmus+ students are more satisfied with their jobs compared to those who have not gone abroad. They also have careers that are more international and are almost twice as likely to work abroad. Erasmus+ also supports entrepreneurship. One in four cooperation projects contributed to entrepreneurial education and strengthened entrepreneurship. A third of projects helped create spin-offs and start-ups.
Background
Between 2014 and 2018, more than 2 million students and staff in higher education undertook a learning, training or teaching period abroad as part of the Erasmus+ programme. During the same period, almost 1 000 Erasmus+ Strategic Partnerships between higher education institutions and 93 Knowledge Alliances between universities and businesses received EU funding. More than 40% of these trained students and academic staff in forward-looking skills related to environment and climate change, energy and resources, digital (ICT and digital skills) and entrepreneurship.
The two studies (Erasmus+ Higher Education Impact study and the Erasmus+ Higher Education Strategic Partnerships and Knowledge Alliances study) assessed the impact of the programme on its two main beneficiaries: individuals and organisations.
For the first study, almost 77 000 responses, including from around 47 000 Erasmus+ students, 12 000 graduates and 10 000 staff members with Erasmus+ experience were analysed. The findings of the second study are based on responses from 258 Erasmus+ Strategic Partnerships and Knowledge Alliances (representing 504 organisations) awarded funding in 2014-2016 as well as 26 detailed case studies.
Aviation Strategy for Europe: Commission signs landmark aviation agreements with China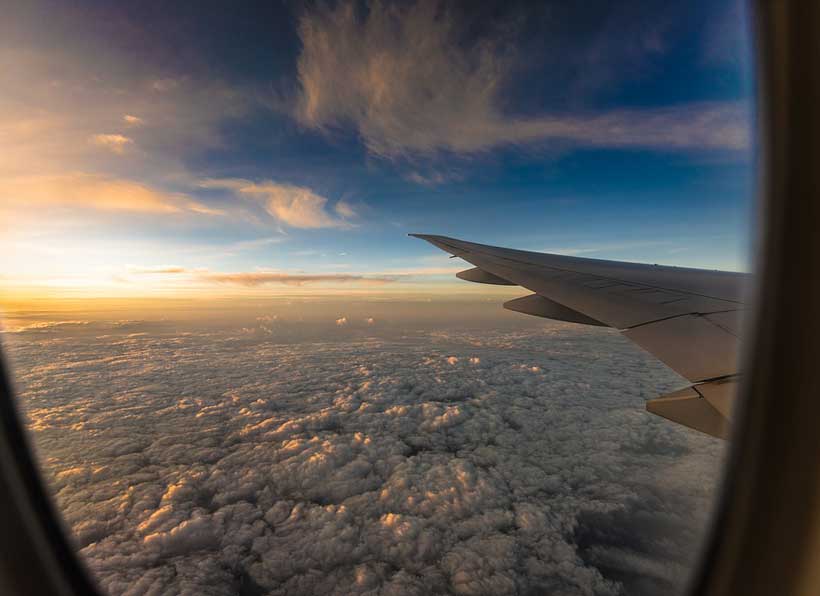 The European Union and China have today signed an agreement on civil aviation safety and a horizontal aviation agreement to strengthen their aviation cooperation.
The agreements follow up on the EU-China Summit of 9 April and will serve to boost the competitiveness of the EU's aeronautical sector and enhance overall EU-China aviation relations. This marks yet another key deliverable under the Juncker Commission's Aviation Strategy for Europe – designed to generate growth for European business, foster innovation and let passengers profit from safer, cleaner and cheaper flights.
European Commission President Jean-Claude Juncker said: "In an increasingly unsettled world, Europe's partnership with China is more important than ever before. The EU firmly believes that nations working together makes the world a stronger, safer and more prosperous place for all. Today we took a first big step in this direction by signing two aviation agreements with China that will create jobs, boost growth and bring our continents and peoples closer together. Today's agreements show the potential of our partnership and we should continue on this path of cooperation. For it will always be in unity that we find strength."
Commissioner for Transport Violeta Bulc said: "China is one of the European Union's most important strategic partners and we attach a lot of importance to our excellent relations on transport matters. We are mutually interested in better connecting Europe and Asia and making it easier to move goods, services and people between Europe and China. That applies to aviation, too. Today's agreements will boost the European Union's trade in aircraft and related products, and ensure the highest levels of air safety."
The main objective of the bilateral civil aviation safety agreement (BASA) is to support worldwide trade in aircraft and related products. This agreement will remove the unnecessary duplication of evaluation and certification activities for aeronautical products by the civil aviation authorities, and therefore reduce costs for the aviation sector. The BASA will also promote cooperation between the EU and China towards a high level of civil aviation safety and environmental compatibility.
The second agreement signed today is a so-called horizontal aviation agreement. It marks China's recognition of the principle of EU designation, whereby all EU airlines will be able to fly to China from any EU Member State with a bilateral air services agreement with China under which unused traffic rights are available. Up until now, only airlines owned and controlled by a given Member State or its nationals could fly between that Member State and China. The conclusion of a horizontal agreement will thereby bring bilateral air services agreements between China and EU Member States into conformity with EU law – a renewed legal certainty which will be beneficial to airlines on both sides.
Next steps
Both the European Commission and the Chinese transport administration will now proceed with their respective internal procedures to put the conclusion of the agreement in place.
EU Facility for Refugees in Turkey: Solid progress in supporting refugees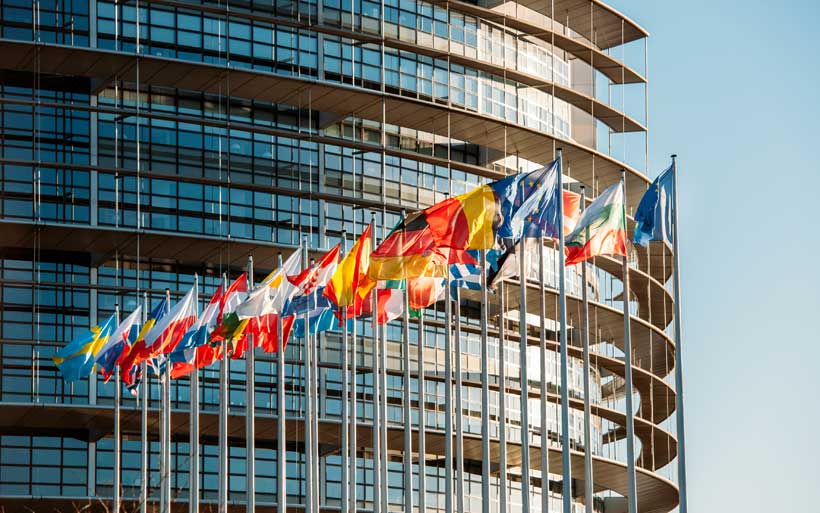 The Commission reported today good progress in the implementation and programming of €6 billion of the EU Facility for Refugees in Turkey. More than 80 projects are currently up and running delivering tangible results to refugees and host communities in particular on education and health. Out of the €6 billion, some €4.2 billion has been allocated, of which €3.45 billion has been contracted and €2.22 billion disbursed to date.
Johannes Hahn, Commissioner for European Neighbourhood Policy and Enlargement Negotiations,said: "We continue to make good progress in the implementation and programming of the Facility. More than 80 projects to date provide vital assistance in the areas of education, health, protection and socio-economic support, and more projects are in the pipeline. We remain committed to continue our support to refugees and host communities in Turkey, addressing current needs and increasing resilience and self-reliance for the longer term."
Christos Stylianides, Commissioner for Humanitarian Aid and Crisis Management,added: "The European Union is continuing to support refugees in Turkey, in line with its commitment. 1.6 million refugees are receiving humanitarian assistance to meet their basic needs. Looking ahead to the future, we are working to make our support more sustainable. We remain committed to continue working closely with Turkey to make this possible."
Today, the twelfth Steering Committee meeting of the EU Facility for Refugees in Turkey took place in Brussels. It was chaired by the Commission and brought together representatives of EU Member States and Turkey.
The Committee reviewed the third annual monitoring report on the implementation of the Facility and confirmed the progress made in the programming of the second €3 billion tranche of the budget of the Facility. It completed the evaluation of project proposals in the areas of socio-economic support and municipal infrastructure to the tune of €845 million.
The 84 projects set up in the framework of the Facility bring forth concrete outcomes and a significant positive impact for refugees and host communities alike, facilitating the integration of refugees in the Turkish society.
For education, one of the priority areas of action, the EU signed a €400 million contract to continue its support to existing programmes, which is to be complemented by a further €100 million before the summer. This involves the construction of 136 school buildings and 50 prefabricated schools well under way. This progress in education infrastructure goes hand in hand with the implementation of the project for Promoting Integration of Syrian Children into Turkish Education System (PICTES), which benefits 400,000 students.
In the area of health, 5 million healthcare consultations have been carried out, with 178 migrant health centres now operational, employing over 2,600 staff, two thirds of which are Syrian refugees.
The EU is highly focused on ensuring the sustainability of the Facility's humanitarian and development activities, which aim to support the Turkish authorities in a structural manner and to facilitate refugee integration. Under the humanitarian strand of the second tranche, the EU is implementing projects for a total of €50 million in addition the ongoing projects under the first tranche, those have already delivered tangible results for refugees and host communities.
Background
The EU Facility for Refugees in Turkey was set up in 2015 in response to the European Council's call for significant additional funding to support Syrian refugees in Turkey.
It has a total budget of €6 billion divided into two equal tranches of €3 billion each, allocated over two periods: 2016-2017 and 2018-2019.Out of the operational funds of €6 billion, €2.22 billion has already been disbursed, €3.45 billion contracted, with over 80 projects rolled out.
The Facility provides a joint coordination mechanism, designed to ensure that the needs of refugees and host communities are addressed in a comprehensive and coordinated manner. The support seeks to improve conditions for refugees in Turkey as part of the EU's comprehensive approach to addressing the refugee crisis inside and outside the EU.