When neuroscience meets AI: What does the future of learning look like?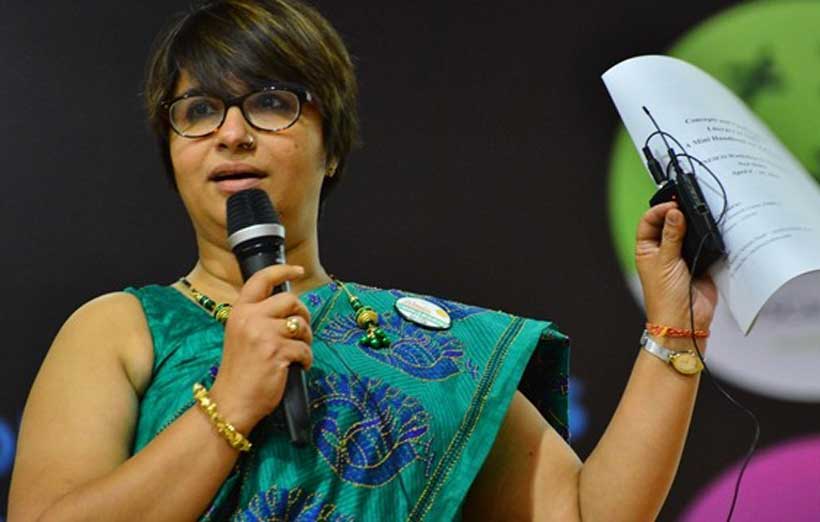 Meet Dr. Nandini Chatterjee Singh, a cognitive neuroscientist at UNESCO MGIEP (Mahatma Gandhi Institute of Education for Peace and Sustainable Development) where she has been leading the development of a new framework for socio-emotional learning. MGIEP focuses on mainstreaming socio-emotional learning in education systems and innovating digital pedagogies.
Dr. Singh answered five questions on the convergence of neuroscience and Artificial Intelligence in learning, ahead of the International Congress on Cognitive Science in Schools where she will be speaking this week.
What are the links between neuroscience and Artificial Intelligence when it comes to learning?
The focus of both neuroscience and AI is to understand how the brain works and thus predict behaviour. And the better we understand the brain, the better designs we can create for AI algorithms. When it comes to learning, the neuroscience – AI partnership can be synergistic. A good understanding of a particular learning process by neuroscience can be used to inform the design of that process for AI. Similarly, if AI can find patterns from large data sets and get a learning model, neuroscience can conduct experiments to confirm it.
Secondly, when neuroscience provides learning behaviours to AI, these behaviours can be translated into digital interactions, which in turn are used by AI to look at learning patterns across large numbers of children worldwide. The power of AI is that it can scale this to large numbers. AI can track and search through massive amounts of data to see how that learning happens, and when required, identify when learning is different or goes off track.
A third feature is that of individualized learning. We increasingly also know that learning has a strong individual component. Yet our classrooms are structured to provide common learning to all children. Sometimes these individual differences become crucial to bring out the best in children, which is when we might tailor learning. Neuroscience research on individual differences has shown that detailed information on that individual can reveal a wealth of information about their learning patterns. However, this is extremely cost and labour intensive. Yet, this detailed learning from neuroscience can be provided to AI in order to scale. AI can collect extensive detailed data at the personal level, to design a path to learning for that child. Thus, what neuroscience can study in small groups, AI can implement in large populations. If we are to ensure a world where every child achieves full potential, such personalized learning offers a great promise.
How do we create a structure around AI to ensure learning standards globally?
One thing AI capitalizes on and constantly relies on is large volumes of data. AI algorithms perform better if they are being fed by continuous distributed data. We need to keep in mind that humans are the ones designing these algorithms. This means that the algorithms will only do as well as the data that they have been trained on. Ensuring that we have access to large amounts of data that comes from various situations of learning is crucial. What sometimes becomes an issue for AI algorithms is that most of the training data has been selected from one particular kind of population. This means that the diversity in the forms of learning is missing from the system.
To return to reading and literacy as an example, in neuroscience, a large part of our research and understanding of how the brain learns to read has come from individuals learning to read English and alphabetic languages. However, globally, billions of people speak or read non-alphabetic languages and scripts that are visually complex, which are not really reflected in this research. Our understanding is built on one particular system that does not have enough diversity.
Therefore, it is important that AI algorithms be tested in varied environments around the world where there are differences in culture. This will create more robust learning models that are able to meet diverse learning requirements and cater to every kind of learner from across the world. If we are able to do that, then we can predict what the learning trajectory will look like for children anywhere.
Human beings have similarities in the way they learn, but pedagogies vary across different situations. In addition, those differences must be reflected in the data provided. The results would be much more pertinent if we are able to capture and reflect those differences in the data. This will help us improve the learning of AI, and ultimately understand how the brain works. We would then be better suited to leverage the universal principles of learning that are being used across the world and effects that are cultural in nature. That is also something that we want to hold on to and capitalize on in trying to help children. People designing AI algorithms so far have not given a lot of attention to this, but they are now beginning to consider it in many places across the world.
How do you see AI's role in inclusive education today, especially in the context of migration?
Societies have become multicultural in nature. If you go to a typical classroom in many countries, you will find children from diverse cultures sitting in the same learning space. Learning has to be able to meet a variety of needs and must become more inclusive and reflect cultural diversity. Innovative pedagogy such as games, interactive sessions and real-life situations are key because they test learning capabilities focused on skills that children should acquire. AI relies on digital interactions to understand learning and that comes from assessing skills and behaviours. We now recognize that what we need to empower our children with are skills and behaviours – not necessarily tons of information.
Digital pedagogies like interactive games are among the ones emerging rapidly to assess children's skills. They are powerful because they can be used in multicultural environments and can assess different competencies. They are not necessarily tied to a specific language or curricula but are rather performance-based. How do you assess children for collaboration in a classroom? In the context of migration and 21st century skills, these are necessary abilities and digital games provide a medium to assess these in education. When such interactive games are played by children across the world, they provide digital interactions to AI. AI might discover new patterns and ways to collaborate since children have ways of doing things that are often out of the box. A skills-based approach can be applied anywhere, whether it is in a classroom in India, France or Kenya. In contrast, curriculum-based methods are context-specific and show extensive cultural variation.
What are the risks and the challenges?
Data protection and security is of course still a huge issue and is the biggest challenge in this sphere. We have to ensure that children are never at risk of exposure and that the data is not misused in any way. This is something that needs more global attention and backing.
Another crucial point is that learning assessments should not be restricted to just one domain. There are multiple ways, and time and space to learn. Learning is continuous in nature and should be able to be adapted to the child's needs at that particular point. The assessment should also be continuous in order to get a full picture of the improvement that the child is demonstrating. If there is no improvement, then we can provide interventions to help and find out why learning is not happening. From what we know from neuroscience, the earlier you can provide intervention, the better is the chance of the child to be able to change and adapt. The ability of the brain to learn and change is much easier and faster in childhood compared to adulthood.
Yet, we want to be cautious about the conclusions we draw about how to intervene with children. Poor academic performance might have a social or emotional reason.
Thus, learning today needs to be multi-dimensional. Along with academic competencies, social and emotional skills also need to be assessed. If this information is used wisely, it can provide a lot of insight about the child's academic and emotional well-being. Based on the combination of the two, the right intervention can be provided. Unless multiple assessments all converge on the same result, the child's learning abilities should not be labeled. AI gives a great opportunity to conduct multi-skills assessments, rather than just one. And that is something that we should leverage, rather than abandon. The standards for the baselines for the algorithms must be properly taken into consideration for any type of assessment. They must come from a large quantity of distributed data in order to provide more accurate results. That is something that we should not compromise under any condition.
How is the teaching community responding to this new way of learning and assessing?
There are teachers who worry about the future of learning but that is also because they do not necessarily have the full picture. People working and promoting the use of AI in learning must play a crucial role in telling teachers that they will not be obsolete. Teachers will be more empowered and be able to meet the needs of every kind of learner in their classrooms. The ideal world would be to have one teacher per child but that is of course impossible. AI is a tool to guide teachers when it comes to finding the right intervention for a student that might be struggling to learn. That intervention comes from data that has been checked for bias and diversity and does not use 'a one size fits all 'approach and therefore teachers can be more certain that it will fit the needs of the child. AI gives the opportunity for the teacher to tailor learning for the child. In addition, we do not really know all the different kinds of learning. Sometimes we have to be prepared to learn from children themselves. Children can give us insights into the different ways that learning actually happens, and teachers should be able apply them back into the classroom. Teachers are extremely powerful individuals who are able to shape the brains of so many children. If they are doing a good job, they are making individuals for life.
Modern-day threats to human rights in an era of global digitalization
Digital security is an overarching issue related to the development of information technology. More and more new opportunities are popping up here each year, all of which have their upsides and downsides too. Adding to the technical and economic aspects of this issue are all sorts of equally important legal and humanitarian ones, primarily those dealing with technologies for collecting people's personal data, with tracking systems and the risks inherent in the development of other aspects of information technology. This and many other topics took center stage during an online roundtable discussion organized by the Presidential Council for Civil Society and Human Rights at the TASS press center in Moscow. The Council's head, Valery Fadeyev, mentioned a number of negative aspects of the active spread and development of digitalization, underscoring the following topics: bullying and defamation in social networks, manipulation of people's opinions through advertising and politics, surveillance and the related problem of personal data protection, cyber fraud and censorship practiced in the digital space by commercial companies. Suffice it to mention Facebook's recent decision to block the Instagram account of Ramzan Kadyrov in line with US sanctions imposed on the leader of the Chechen Republic.
To minimize these risks, Fadeyev proposed to set up a special commission with a primary focus of human rights.
Picking up where Fadeyev had left off, National Anti-Corruption Committee Chairman Kirill Kabanov mentioned the emergence of criminal groups specializing in online fraud, and new challenges associated with the active use of the Internet by young people.
"What we are discussing right now is how the Internet and artificial intelligence should develop in Russia. I don't think that anyone believes that Russia will have its own version, like, for example, what they have in China or America. The Internet is developing in the world according to certain laws that need to be registered," Kabanov noted.
When we talk about the Chinese model, we mean full government control of all Internet resources operating in the country by means of keyword filtering of web pages, and through blacklisting of website addresses (the so-called Great Firewall of China). As for the US model, many Internet resources there are highly dependent on the current political agenda – just recall President Trump's order to ban the Chinese social network TikTok for allegedly stealing the Americans' personal data.
Kabanov believes that such issues should be resolved by analyzing specific cases with specialists.
Igor Ashmanov, CEO of Ashmanov & Partners, a company specializing in Internet marketing, raised the issue of preserving the citizens' digital identity by improving and expanding the legal framework of information security.
"We must have the right to protect a person's digital identity, essentially the right to stop using digital technology as such. Without a smartphone, we literally become stripped of our rights," Ashmanov said. He also brought up the extremely important ethical aspect of a mass-scale collection of personal data using cutting-edge digital technology done as part of an experiment in Perm schools where commercial companies installed cameras and tracking systems everywhere under the pretext of preventing the so-called "school shooting" – violent and terrorist acts by individual students or groups of students. Ashmanov argued that schoolchildren need personal space and that such measures "violate a whole list of human rights."
Victor Naumov, Managing Partner of the St. Petersburg office of Dentos, also underscored the importance of safeguarding the people's digital identity. In his report Naumov decried the lack of digital awareness among people. "Unfortunately, our society, not only in Russia, was not ready for the temptations that we faced. People do not realize that when they press the "I agree" button, they allow their fingerprints to be registered somewhere, which may have far-reaching negative consequences."
Vladimir Ovchinsky, a retired general with the Interior Ministry, outlined the time that a request for large-scale measures in the field of information security may take to come along and highlighted the main areas of high technology application directly pertaining to human rights.
"What we are discussing now are the consequences of the Fourth Industrial Revolution proclaimed at the Davos Forum in 2017. The information revolution has been happening for quite some time now, but since 2017, some things have been growing rapidly. Any technology has a triple purpose: the development of society, military purposes, and the criminal segment. In each of these areas we see human rights being infringed upon," Ovchinsky said, noting the negative impact of the global pandemic on the development of digital crime in all three areas. Crimes associated with telecommunications technologies have particularly spiked with crooks disguised as bank employees extorting money from the people by phone. "The general trend is that the mafia is switching to new technologies and hitting the most vulnerable social groups," Ovchinsky summed up.
Retired FSB General Alexander Mikhailov focused on criminal gangs of prisoners in Russia engaging in cyber fraud right from the places of their detention.
"Under the circumstances, the idea of ​​creating a digital code makes a lot of sense as it would not only regulate information flows but would also provide punishment for the illegal use of such information," Mikhailov suggested.
The head of the Cyber ​​Moscow project, Grigory Pashchenkov, also spoke about protection of a person's digital identity – "the rights of a digital person as a person," which is an aspect still generally overlooked today. Pashchenkov insists on the need to create a digital identity passport, arguing that it would better safeguard people against leaks of their personal data. However, such a measure is extremely hard to implement and, while helping prevent personal data leaks, it is still fraught with many complications, well exemplified by the need to enter passport data when restoring access to a profile on the VKontakte social network.
The participants in the roundtable meeting also discussed measures to increase the people's digital literacy and set up a working group to protect human rights in the field of information technology. Thus, the question that we have yet to answer is the extent to which our life could be covered by information technologies. Here it is imperative to maintain the right balance and clearly understand the permissible limits to the invasion of science and technology into public space and the private life of an individual.
From our partner International Affairs
Frank White says that there needs to be more international collaboration in the Space Sector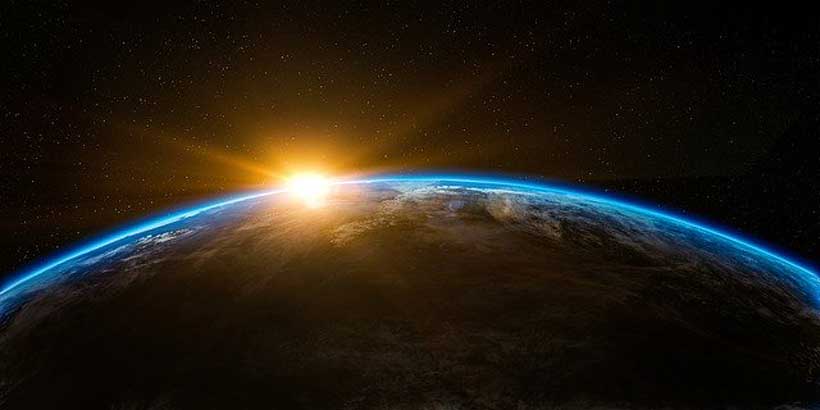 Space-exploration is not merely a scientific expedition. It is of immense significance as it has the potential to remind humankind of what it has forgotten. The fact that Earth in the larger universe, is a very tiny planet.
Our social divisions and hierarchies really do not hold much meaning when we consider the larger challenges that we collectively face as a species. The choices that we make today are going to impact the future generation, and our descendants would have to live with the consequences of our decisions.
Excessive focus on national priorities could provide short-term relief to our urges, but it is heavily detrimental to our interests in the longer run. Frank White, a space-psychologist who became very popular in public discourse due to the theory of the 'Overview Effect' which he devised, propounds on the basis of his personal experiences, that astronauts have a real potential to become agents of social change.
According to Frank, Space-travel alters and uplifts human consciousness, and enables us to build a newly found appreciation of Earth as a system. The astronauts who look at Earth from space, often come back and say that being there really made them feel a sense of togetherness. From outer space, the borders on Earth fade and make Earth look like a planet without distinctions.
This very much reveals why astronauts and their experiences have been a major object of psychological interest for White in his research.
The current pandemic has made it clearer than ever before that nations and people need to cooperate with each other to save the planet from larger existential threats. For the virus during this pandemic is coming at us irrespective of our nationalities.
Likewise, space-travel also reveals an opportunity to instil a humanitarian spirit and consciousness within us. But for that to become a reality, our space programs would also have to reflect this spirit of unity. Unfortunately, space-expeditions currently are often driven by specifically national aims and a fervour that is detrimental to the aspiration and hope of international cooperation.
The Space Force built by the U.S. for instance, has been largely justified as a response to the threats posed by other nations (The U.S. Space Force is the 6th independent U.S. military service branch, tasked with missions and operations in the rapidly evolving space domain). Frank White, on the contrary, aims to build a human space program that would reflect a global commitment towards the aim of exploring the universe. It would aim at enabling the brightest of astronauts from all across humanity to reach space, and not segregate them on the basis of nations. Building a new mental connection with the universe would be the prime motivator of such a project.
Space for Humanity as an organisation is working to sponsor citizen flights to space. The organisation founded by Dylan Taylor ensures that there is equal access and opportunity to go to space. Frank White is on the board of Space for Humanity too.
White believes that the International Space Station (ISS) deserves the Nobel Peace Prize because it fosters the humanitarian feeling of connectedness. The ISS has truly contributed in strengthening the spirit of peace, environmental thoughtfulness, and a cooperative attitude towards situations of conflicts and crises. Frank is one of the people who had written a letter to promote the ISS getting the Nobel Peace Prize this year. He urges people to rethink the reasons why the Nobel Peace prize was founded. The astronauts who work at ISS hail from different countries that are oftentimes at conflict, but when they traverse space together and work to build a station, they put all of it behind. In space, people truly realise the value and necessity for international co-operation and this changes their outlook on life.
The International Space Station (ISS) is a multi-nation construction project that is the largest single structure humans ever put into space. Its main construction was completed between 1998 and 2011, although the station continually evolves to include new missions and experiments. It has been continuously occupied since Nov. 2, 2000.
The opportunity of space-travel could bring us closer to each other and drop down the age-old tribal divisions artificed by social structures intended to separate us. A deeper mental bond with the universe, would emanate out of the realization that Earth is, but a smaller part of a much larger system, and not a whole in itself.
The pandemic has given us a strong reason to stay united at a time of crisis, and White hopes that after discovering the vaccine for the virus, people would not forget what these times were like, and rather take inspiration from it and retain the spirit of international cooperation and empathy.
White's primary contribution to space psychology remains the Overview Effect, where he highlights the "Earth-out-of-sight" experience. The farther away from Earth one goes, deeper would be the shift and elevation in consciousness. For it would give one the ability to look at our planet as one single beautiful, blue entity; where borders would look artificially constructed and the barrenness of huge patches of land would alert us to the singular threat that should actually instigate a deeper alarm and united response from the international community; the threat of environmental deterioration, which directly thwarts Earth's ability to sustain life.
For it is really difficult to build life-like conditions on any other surface in the universe.
It is only on Earth that human beings are able to enjoy protection from harmful radiations. If we were to inhabit Moon or Mars in the near future, the possibility of genetic mutations or the threat of diseases such as cancer proliferating is something we would seriously have to think about.
Moreover, Frank speculates that people might not be willing to go on a one-way mission to Mars. The threat of homesickness and depression could become too real.
The global market of advanced electromechanical technologies
In 2019, the last year for which we have complete data, the global industry of transformers and similar technology was estimated to be worth 60 billion U.S. dollars.
The world of the future will be increasingly electrified and energy, in particular – anyway abundant – will be used ever more economically, rationally and selectively.
Here the companies operating in this sector will work more in the future: not only tools and devices that use electricity, but smart machines that save and control electricity, thus protecting the environment and also mankind.
A double function in the same device that is not found in other types of energy and technologies of motion and industrial processing.
Electricity – often naively praised by Futurists – will be the real energy of the future: in 2050 global demand for electricity will be 38,700 terawatts per hour, about 30% higher than the levels reached in 2006.
A terawatt is equivalent to 1,012 watts. A watt is equal to one joule per second, but a joule is equal to the energy transferred to or the work done on an object when a force of one newton acts on that object in the direction of the force's motion through a distance of one metre.
Finally, the newton is the force needed to accelerate one kilogram of mass at the rate of one metre per second squared in the direction of the applied force.
Here are some memories of physics studied at high school that give us an idea of how wide, universal, rational and efficient the current electromechanical technology is.
And how it is by far the cleanest, most useful and reasonable technology. Certainly there is the parallel theme of energy sources, but the important aspect – at least for the time being – is that the "source" is quickly converted into electrical energy.
In Italy, also due to the particular conditions related to the Covid-19 pandemic, electricity consumption has decreased by 13%, but renewable sources of electricity have already exceeded 50%, while oil demand has fallen by 30% (and this will be the main driver of the Middle East geopolitical transformations) and the one for methane – a clean but non-renewable energy – by 18%.
It should be noted that electricity imports have plunged by 70%, due to a drop in markets and to greater and more efficient use, with a 7% increase in renewable energy imports.
Not considering the unpredictable pandemic cycles, electricity – its cycles, its prices and its technologies – is increasingly at the core of energy markets, while the consumption of non-renewable sources, linked to a sometimes still 19thcentury-style factory system – currently archaic and often even uneconomic -is declining structurally.
This holds true for the West, but also for the so-called Third World which, thanks to cutting-edge electromechanical technologies, could avoid the "Manchesterian" and maximum energy-dissipating phase that the West has experienced since the second half of the 19thcentury almost to date.
Hence the current but, above all, future increase in the size of the market for transformers and the other electrical energy production/processing systems.
From the so-called Pacinotti ring, discovered near Piazza dei Miracoli in Pisa, to current technologies, the rate of growth in the energy efficiency of electrical systems has been over 34% for every decade since 1950.
Compared to the other sectors, this is a truly remarkable result: the efficiency of non-renewable energy has grown, on average, by 14%, while that of non-electric renewables has risen by 16% per decade.
With a level of investment in the oil sector that, considering only technology, is incomparably higher than the rate of investment recorded for R&D in the electromechanical sector since 1950.
For some time, however, investment in renewables has been larger than investment in non-renewable energies, with a rate of development of new technologies that is higher in countries characterised by more recent or lower industrialisation. This is not strange. The particular conditions in developing countries have led all local governments to make careful assessments of environmental, energy, social and fiscal risks.
We will therefore overcome the old colonialist and now unreal idea of a developing world that opposes the West, competes downwards with standard costs or even becomes only a burden for the post-industrial West – an archaic Cold War concept that is no longer grounded scientifically.
In this case, the relationship between electricity, its production and its application to economic and social development will be pivotal.
Innovations in production mechanisms -far beyond the old Toyota system and the most modern "island" processing – will only and inevitably be possible by using electricity, which is the most "plastic" of energy systems and, above all, it is valid for both production and communication, social, service and non-directly productive activities.
You can still use oil to run a factory – stuff for suicide entrepreneurs – but it would be ridiculous to still use it to light houses up.
Electricity, as it is, also applies to factories and hospitals, cars and trains, as well as TV sets and computers.
Hence maximum energy flexibility but, above all, the possibility of using the same basic technologies also in very different sectors.
For shunt electrical reactors, which are essential in the electromechanical market of the future, a 6.1% Compound Annual Growth Rate (CAGR)is expected to be recorded between 2020 and 2025.
Hence fast increase in the efficiency of electrical systems and strong need to protect networks from unexpected voltage peaks, as well as complexity of the new motion transmission systems and, finally, their easy continuous control.
Everything suggests that this market will keep on developing strongly even after the above mentioned five-year period.
According to 2019 data, the reactor market is worth 2.9 billion U.S. dollars.
The drivers of this sector are, first of all, the stable growth of the electricity market, the users' very strong demand for greater system efficiency, but also the structural need to reduce losses in transmission systems or in Transmission-Distribution (T&D) systems, as well as in grid technology and in the various production-use-control systems for renewables.
There is also the expansion of investment (and of the market itself) in smart grids. This will be central in post-Covid-19 economies.
They are electricity grids equipped with smart sensors that collect information in real time, thus optimising energy distribution, often very considerably.
There has already been investment in smart grids alone to the tune of 200 billion U.S. dollars, at least until this year and as from 2016, of which 80 billion U.S. dollars in the EU alone, especially in the transmission sector, but most of the R&D funds will be shared between the United States and China.
Obviously besides smart grids and their efficiency, the issue of installation costs is being much studied.
This will be decisive for the deployment of these networks in Small and Medium Enterprises (SMEs).
As to the distribution of nuclear reactors – another key, but forgotten issue of electromechanics, which is not at all an "outdated" technology, but always (obviously) to be perfected and controlled, precisely with our smart networks and the above described electromechanical systems – we know that the United States still has 95 of them still in operation, France 57 – a legacy of De Gaulle's foresight – China 47, Spain 7 and Germany 7.
Italy has nothing, of course. We entrusted the main energy choices of our time to a popular referendum, full of hidden funding.
As Gòmez Dàvila said, "people do not elect those who take care of them, but those who dope them".
The robotics market is also in a phase of great changes.
It is expected that in 2025 the global market for industrial robots will be worth 209.38 billion U.S. dollars.
Just to give an example of the growth rate recorded in the sector, the year before forecasts pointed to 165.26 trillion U.S. dollars.
In 2019 the world market for robotics was worth 62.75 billion U.S. dollars, with a huge CAGR for our times of low profit, i.e. 13.5% from 2020 to 2027.
In the Czech language robot means "hard work", but it derives from an old Slavic root, rabota,which means "slavery" (etymology is always very useful) and robotics was born as the creation of automata that imitate-replace human work.
Just as Artificial Intelligence – another function with a very high electromechanical impact – was born to make a machine imitate human thought. It is not so, in fact, but this is what appears to users.
We could say this is an "analog" idea of the man-machine relationship, while I foresee that, in a short while, we will be able to imagine a "digital" connection between man, work and machine – just to use again the metaphor of electrical communication.
In other words, robots will most likely not imitate human work in its traditional forms, but will create their own autonomous working systems, outside the old factory system or the working mechanisms that Marxism considered "alienating", i.e. the transfer of energy and the "living" ideas of human work into the "dead" product.
As a basic idea, robots were born from a Czech Cubist painter. No wonder.
Probably we should still tell the story of how much contemporary art has influenced technology – also and above all in the myth of automation.
Just think here about ferro fluids and their compositions inside a magnetic field…the true birth of optical art…but we will talk about this later on.
Robotics was born in the 1960s as a project, but later as an industrial reality and finally as a system for perfecting human tasks and functions- at the time, above all, with regard to time, but currently in relation to the form and function of the product, besides the social connection it implies.
While the old factory system implies the mechanism of fragmented and divided work, linked to the production chain, the robot's new activity implies – in perspective – the use of labour force for command-control functions and not for the direct processing of the finished product.
There is the risk that in the future – as Nobel Prize winner Mike Spence and Barack Obama's economist Jason Furman said – the Fourth Industrial Revolution, which immediately takes over not only production, but also people's daily lives (the use of apps, banks, etc.) may quickly make society so unequal that it will no longer permit normal democratic representation and the very survival of the poor walks of society.
Revolution 4.0 and globalisation can become a toxic mix for modern societies, a mix that could lead them to forget not only Pellizza da Volpedo's Fourth Estate, but also the sacred Principles of the 1789 French Revolution.
Anot very recent – albeit very lucid – study by McKinsey's Global Institute comes to our help. It analyses the impact of labour automation on 46 countries, which account for 80% of the workforce, and also on 2,000 widespread work tasks and functions. McKinsey's finding is that the parts of work that can be fully automated would be even less than 5%.
In cauda venenum, however, 60% of occupations is made up of activities that can be automated, possibly only partially.
This is the real robotics market for Small and Medium Enterprises, not the "cubist" myth of completely replacing human labour in large companies.
In the development of robotics, however, what will really make the difference will be hardware which, in the future, will be three times the investment in software and eight times the size of financing in services.
As is well-known, low-wage and low-skilled jobs are the most liable to robotization. Hence how can these people be supported?
Obviously with electronic systems, as well as with AI to retrain them for new tasks and functions – supported in any case by modern energy networks fit for purpose.
It was Ernesto Rossi – unforgettable liberal economist, pupil and friend of Einaudi – who invented the so-called Cassa Integrazione Guadagni (the Redundancy Fund)ex novo.
Not an unworthy pourboire, but real support, while workers were being trained in new factory technologies.
In Ernesto Rossi's time, the technological cycles lasted about ten years. Currently, depending on the sector, they last at most two years. This is the real problem, which must be solved with the same imagination as Ernesto Rossi's.
Incidentally, instead of talking about bonuses, this would have been necessary not two years, but five years ago.
And here society is really changing: shortly Amazon could make its Amazon Go technology available, so that retailing will be possible only for very few shops.
The Ford F delivery van now includes a single robot carrying packages from the vehicle to the recipient's door.
ABB has already installed over 400,000 industrial robots which, according to the best calculations, are supposed to replace further 400,000 workers.
In the near future there will be the robotic barmen, the "smart" cafeterias, but obviously the bartenders of some hotels downtown will always have their loyal clients.
Here we are talking about the low profile of service and quality.
Hence does Pellizza da Volpedo's Fourth Estate no longer work? We will see in the future. Who repairs, updates, cleans, arranges and organises robots? We will not completely absorb the current workforce expelled from the old Manchesterian and Fordist assembly lines, but much will be possible.
Considering the very low – almost irrational – interest rates and the large mature sectors of the economy, with very low value added for workers with repetitive tasks, as well as a brand new mass of patents in AI (and in electromechanical technologies), it is quite obvious that venture capital goes directly to automation.
The jobs in essential sectors that can now be automated are 50 million in the whole Western world, with a currently incalculable share also in developing countries.
The planned wage cut could be worth 1.5 trillion U.S. dollars. So much for State incentives – here capital is quickly heading to automation and hence to the smart and technologically safe electrification of networks, including transformers, shunts, smart grids and smart electrical sensors.