Shared, automated… and electric?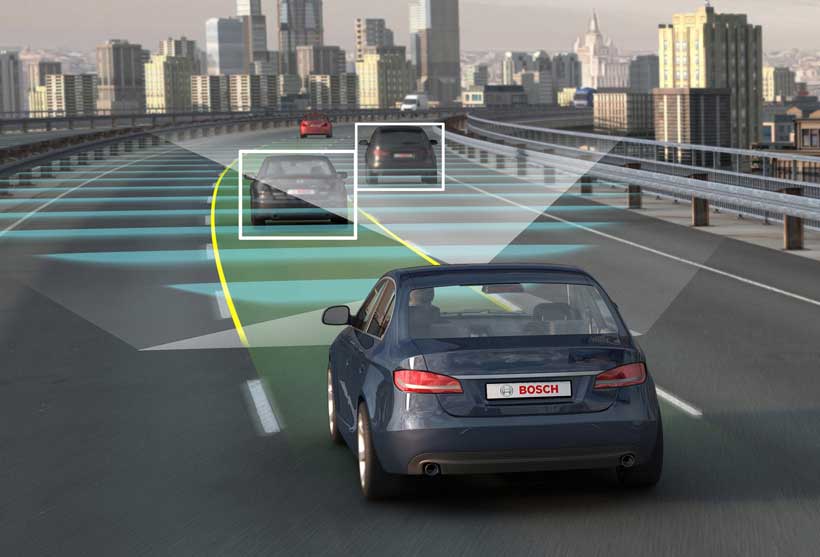 Authors: George Kamiya and Jacob Teter*
Automated driving and shared mobility could dramatically reshape road transport over the coming decades, with major implications for vehicle electrification and the broader electricity system. But can we assume that shared and/or autonomous vehicles of the future will be electric?
While electric vehicles (EVs) tend to be more expensive to purchase, they have lower fuel and maintenance costs than conventional vehicles. As shared and/or autonomous fleets would typically have heavier use patterns than with privately owned vehicles, the lower running costs could make EVs cheaper overall. But whether EVs could fulfil all the operational and technical requirements of shared and/or autonomous vehicles is less certain.
Building upon our look at emerging mobility technologies and services, we discuss the opportunities and challenges of electrifying shared mobility car fleets today and examine prospects for electrifying autonomous vehicles in the future. We explore how we might need to begin to re-think EV-related policies and investments to capitalise on synergies between the three revolutions – sharing, automation and electrification.
Shared and electric?
Car sharing services, which emerged in major cities in the early 2000s, allow members to borrow cars on a short-term basis. As car sharing fleets tend to have shorter trip distance profiles and higher utilisation rates compared to privately owned vehicles, EVs might be a good fit. In fact, several car sharing programs already operate all-electric fleets, including Moov'in.Paris, BlueSG (Singapore), Carma (San Francisco), car2go (Stuttgart, Amsterdam, Madrid, Paris), and DriveNow (Copenhagen).
Most car sharing services operate in one of two ways: free-floating systems where cars can be parked anywhere, or hub/depot services where cars must be left in designated parking spots. In recent years, smartphones and mobile connectivity have made free-floating systems (and by extension one-way journeys) easier to access and pay for.
But free-floating systems using EVs face operational challenges as they rely on a limited number of public fast chargers. These challenges could be overcome through larger batteries, a better-designed charging network (e.g. faster chargers, more stations), or user incentives. In comparison, hub/depot car sharing systems can schedule slower and cheaper charging on their own chargers during vehicle downtimes.
Just as smartphones have changed the way car sharing services operate, they have fostered the rapid expansion of app-based ride-sourcing services provided by so-called transportation network companies (TNCs) such as Uber, Lyft, Didi Chuxing and GrabTaxi. The adoption of EVs in TNC fleets has been slow, despite the significant fuel and maintenance savings potential of EVs for full-time drivers working with TNCs. EV shares on the major ride-sourcing platforms remain below 1% with the exception of Didi at 1.3%, which already has over 400 000 EVs on its network. In California, EVs represented about 1% of vehicle share and trip miles in 2017.
There are also several barriers to EV adoption in taxis and ride-sourcing fleets. First, EVs are generally more expensive to purchase, and few EV models available today meet all the operational requirements of taxis and ride-sourcing services – notably long electric range, seat capacity and large trunk space.
Second, the combination of limited driving range, long charge times, and/or limited access to fast charging can pose challenges – searching for available chargers and long charging times could mean foregone revenues for drivers. Some taxi fleets are demonstrating the use of fuel cell electric vehicles (FCEVs) which could address some of these operational challenges.
Third, TNCs have limited ability to influence purchase decisions of their drivers, including in most jurisdictions where they cannot specify the use of particular vehicle models. But several TNCs are initiating programs to encourage usage of EVs on their platforms. Uber's Clean Air Program in London provides financial incentives to drivers to switch to or drive more in EVs while Lyft ExpressDrive's short-term lease options allow drivers to try EVs with little risk. Maven, GM's car-sharing spin-off, offers a service of short-term rentals of the Chevrolet Bolt BEV to drivers working for TNCs and other shared platforms.
Shifting to EVs for car sharing and TNCs could lead to much larger per-vehicle reductions in GHG and local pollutant emissions compared to privately owned EVs. High utilisation and faster fleet turnover could also help to accelerate battery innovation cycles and more rapid adoption of increasingly efficient vehicles. In addition, given the importance of EV awareness and experience in influencing purchase decisions, the potential exposure of the benefits of electric drive to millions of potential car buyers could indirectly help to increase adoption of privately owned EVs.
Autonomous and electric?
Meanwhile, rapid advances in sensing technologies, connectivity, and AI are bringing highly automated vehicles – autonomous vehicles (AVs) – closer to market. Waymo recently launched their self-driving car service, Waymo One, while major automakers have announced plans to introduce AVs as early as 2020.
Just as with shared mobility and electrification, there are synergies between automation and electrification. With high utilisation rates, commercial fleet applications (where early adoption of AVs seems likely) tend to favour powertrains with lower operations and maintenance costs, including EVs. Well-coordinated fleets of electric AVs may be able to manage challenges around range, access to charging infrastructure, and charging time management. Automated driving technologies may also be easier to implement in EVs due to the greater number of drive-by-wire components.
However, higher utilisation rates of commercial AVs will also mean greater travel distances per day, requiring larger and more expensive battery packs or more frequent recharging (and downtime). AVs may also require significant power consumption to power on-board electronics, though the efficiency of these chips is improving rapidly, from 3‑5 kW in the first generation to less than 1 kW today.
While there is considerable debate regarding how quickly (and if ever) AVs will enter the mainstream, there are specific use cases where the feasibility and economics favour early adoption. For example, commercial applications where labour costs are high or where automation could enable higher vehicle utilisation (e.g. trucks, buses, taxis and ride-sourcing) have the largest potential for cost-cutting through automation.
Pilots and trials are underway for these applications in over 80 cities around the world, and nearly all are using some form of electrified vehicle. Notable examples include robotaxis from Waymo and nuTonomy/Lyft, autonomous electric shuttles across cities in Europe and North America, and autonomous electric buses in Asia. In California, EVs now account for around 70% of automated vehicle trial miles (mostly plug-in hybrids).
A growing number of trials of autonomous electric urban delivery vehicles are also being undertaken in a number of cities in China and the United States. While testing of autonomous freight trucks has been limited to date, early models and concepts from Einride, Ford, and Volvo suggest a push towards all-electric. Tesla's all-electric Semi is equipped with Enhanced Autopilot (equating to SAE Level 2 automation), which allows for automatic lane-keeping, forward collision warning, and automatic emergency braking.
Shared, autonomous and electric vehicles… and the grid
Governments, utilities, and other companies are actively working to build out charging infrastructure to support the growing number of EVs. Recent research (here, here, and here) shows how public charging infrastructure in particular will be critical in catalysing further market uptake of personally owned electric cars.
For fleets, their intensive and distinct use patterns imply greater (and different) needs for charging compared to private EVs. The availability and coverage of public and fast chargers could be a critical factor in how quickly these fleets become electric, and how business models evolve around shared and/or automated mobility.
EVs currently make up only about 1% of all passenger cars globally, but clustering effects in EV adoption at the local level, combined with uncoordinated charging, could cause problems for the distribution grid, and eventually require greater investments in power generation and transmission.
A combination of pricing incentives and digital technologies (including, eventually, coordinated discharging of EV batteries) could better coordinate fleet and private charging of EVs, minimising negative grid impacts, reducing CO2 emissions, and providing ancillary services. A transition to shared, automated, and electric vehicle (SAEV) fleets could also yield significant system-wide benefits for the grid, assuming the necessary digital technologies and incentive structures are in place.
Researchers are already looking at how different fleet compositions of SAEVs and charger availability could impact costs, operations, and grid impacts. For instance, fleet simulations in Austin, Texas (2016, 2018); Zurich, Switzerland (2016); Columbus, Ohio (2018); and Tokyo, Japan (2019) have investigated how varying fleet size, electric range, charger speed, and pooling could impact vehicle travel patterns and wait times. As the electric fleets modelled in these simulations begin to roll out in the real world, empirical data will lead to a far more robust and deep understanding of the opportunities and trade-offs of SAEVs.
In the near-term, appropriate data sharing between policy makers, utilities, and fleet operators could help anticipate needs for charging infrastructure as mobility service fleets electrify. Over the long-term, shifts towards SAEV fleets could improve the economics of charging infrastructure by increasing utilisation, promoting faster returns on investments and reducing reliance on subsidies and indirect revenue streams through grid services. Utilities could also explore rate structures that maximise grid benefits. Volumetric energy rates based on hourly wholesale pricing, for instance, may be a promising means of reducing peak loading and promoting charging at times when variable renewables are at their peak.
Policies and strategies to electrify a shared and/or automated future
National, regional, and municipal governments around the world are implementing a range of policies to encourage EV adoption and use. Country (and city)-specific objectives, constraints, and contexts will continue to shape the design of appropriate policy mixes for each jurisdiction.
Purchase incentives have generally been effective in encouraging the purchase of EVs, in turn helping to stimulate investment and bring down costs of battery and EV production. Mandates that car manufacturers produce minimum volumes of EVs (i.e. ZEV mandates) have complemented these by providing supply-side certainty.
But with growing adoption of shared (and potentially autonomous) mobility, the importance of policies designed to more directly incentivise the use of EVs over conventional vehicle travel will grow. These policies could include fuel taxes, zero-emission zones, road pricing, HOV and transit lane access, incentives for electric mobility services, or even restrictions on the use of conventional vehicles. Supporting the build-out of charging infrastructure will continue to be crucial to further EV adoption and use, including fast-charging infrastructure in densely populated metropolises and a robust charging network to support a transition to all-electric fleets. Cities where taxi and bus fleets are already making the transition to electric drive may be able to leverage fast-charging stations built for these fleets to spur a transition to electric shared mobility.
Researchers and policymakers are exploring alternative policy frameworks that could be effective in promoting electrification of shared and, eventually, autonomous fleets. California's SB-1014 "California Clean Miles Standard and Incentive Program: zero-emission vehicles" approved in September 2018 aims to establish annual emission reduction targets for TNCs per passenger-mile. London's Ultra Low Emissions Zone encourages for all road users, including fleets, to switch to EVs.
Given the uncertainty in how emerging trends could reshape mobility, policymakers might look to more flexible and forward-looking policies and strategies to get ready for different futures.
There may already be useful lessons learned on EV policy and infrastructure planning from cities with high rates of electrified taxis and buses such as Shenzhen, Amsterdam and Santiago. Electric bus depots or other centralised charging hubs could also serve mobility service fleets of the future, supplementing or even servicing the majority of charging needs. Such hubs could be located outside of cities, where property values (not to mention constraints on high voltage installations) are lower. But there may be systems-level repercussions to relying on such a strategy: it could lead to more traffic congestion and lower operational service efficiency from increased "deadheading".
Dynamics are likely to differ between cities and geographies, driven by differences in power generation mixes and in mobility patterns. Simulations and case studies can begin to illustrate the levers behind such differences, and to anticipate the potential transformations that might occur if, and when, cars and buses become fully autonomous.
To help inform the design of flexible and forward-looking policies, research needs to continue to improve our understanding of a few key questions:
How do the charging needs of fleets differ from those of privately owned cars and in different geographic contexts? How can public charging infrastructure work to support the electrification of fleets and promote driving on electricity?
How might automated fleets change investment decisions around charging infrastructure, including the economics of wireless charging or battery swapping? What business models, data sharing, or policy is needed to balance charging infrastructure needs to support mobility service fleet operations and grid operations?
What are the energy and emissions implications of various market and regulatory designs of power markets? How can they facilitate the transition to renewable and low-carbon energy generation?
Electrifying vehicles can reduce some of the environmental impacts of mobility, notably local air pollution and greenhouse gas emissions. But other adverse effects on society could be exacerbated by emerging mobility technologies and trends, including congestion, inequality, and mobility access issues. Policy makers will need to implement comprehensive policy packages that guard against these challenges. We will explore these and other critical issues in upcoming commentaries.
*Jacob Teter, Transport Analyst
Air pollution in a tweet: Communicating complex science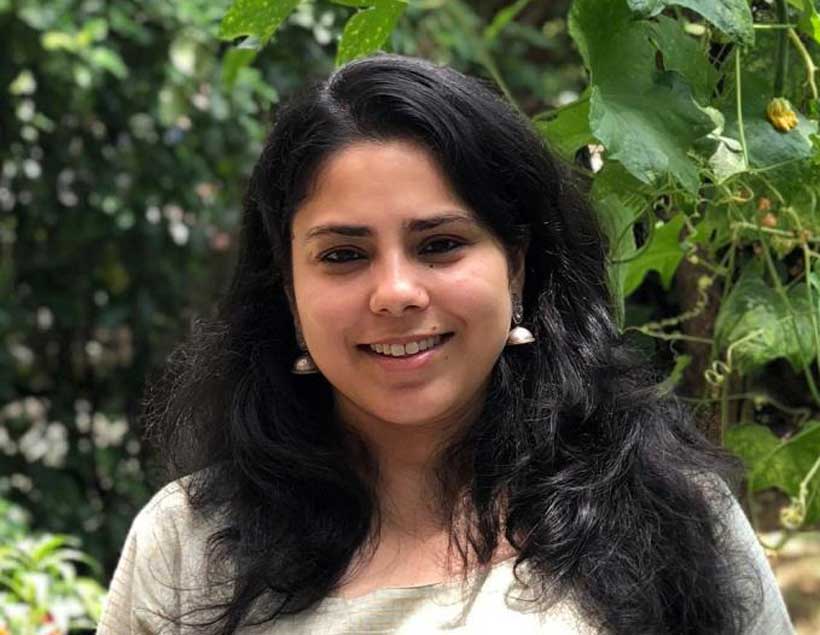 Air pollution is a complex issue that is difficult to communicate to most people. What causes air pollution? How does it affect our children's cognitive development? What does air pollution have to do with rising temperatures?
Pallavi Pant is an air quality scientist who received her PhD in urban air quality in 2014. Today, she is a staff scientist at the Health Effects Institute in Boston. She is also Social Media Editor with the Journal of Exposure Science and Environmental Epidemiology, where she aims to communicate the journal's work to a broader audience.
"But when it comes to communicating science, it's vital to get the facts right. Young people like Pallavi—experts in their field with a passion to drive forward clear messages about air pollution, health and climate—are commendable in their ability to communicate the problems and how we can be part of the solution."
This International Youth Day, themed "transforming education," we asked Pant why, as a scientist, she feels compelled to tweet. How does she educate and bring complex messages to a non-scientific audience?
What influenced your decision to be a scientist, and is being a woman in this field a challenge?
I grew up in a household where curiosity was encouraged. I remember designing scientific experiments to test hypotheses as a kid with my friends. Throughout high school and college, I took steps towards a career in environmental science. In the early days, I wasn't sure what aspect I would focus on; air pollution piqued my interest and I spent more time understanding it better. My personal experience living in Delhi—seeing the quality of air change over time—was another key contributing factor. Being a woman in science is fun and exciting, but also poses challenges. Occasionally, it has been difficult to deal with stereotypes that influence people's interactions. In some instances, it is also about being safe—in the field working alone for example. But overall, I've had a good experience, and my mentors have been supportive.
Why do you feel it's important to communicate science to a general audience?
Huge portions of important scientific research are still behind paywalls, and people are often unable to find accurate, reliable information, especially on digital media. Combined with the need for 'bite-sized' information, it is critical that scientists find ways to engage with the public, to dispel myths where they exist, and share useful information. After all, the goal for science is to help move towards a better future, isn't it? During my PhD program, I started a knowledge platform—Air Quality in India—to publicize and communicate the latest science and policy developments on air pollution. I co-founded a similar effort for South Asia—Air South Asia. It is important that accurate, scientifically valid information is brought to the public. I also give public seminars on the topic of air pollution, and I answer queries from concerned individuals about sources of air pollution and possible impacts on human health. I engage with organizations that work directly with communities and point them towards trusted sources of information. On social media, I post curated content on air pollution.
The Journal of Exposure Science and Environmental Epidemiology is one of the first environmental journals to create its own social media platforms. What influenced this decision?
When I spoke with the journal editors, it was clear that they were trying to expand the reach and make the information accessible to a broad audience. I had some experience doing that, and this seemed to be an excellent opportunity to expand my skills too! We hope to disseminate new findings from research published in the journal on social media, and get others interested in the field of environmental health.
What is the biggest challenge you face in communicating air pollution science?
When we train as scientists, we are encouraged to speak in scientific terms. The first issue I encountered was to learn to take a minute and think about my choice of words, and how they would be interpreted by a particular audience. Air pollution science is often complex, and it is a hard task to explain the nuance of the science while making it engaging and interesting. For example, air pollutants can be primary [directly emitted] and secondary [formed in atmosphere from other pollutants], and control strategies are very different for both types of pollutants. Communicating this effectively can be challenging. Sometimes, it is only a matter of directing people to the right information. In other cases, some thinking is required. In all cases, the bottom line for me is to make the information relatable for the particular audience.
How do you hope to take your storytelling to a level where it can reach more people?
I am still learning ways to communicate science better, and weave data and stories together to generate meaningful narratives for people. This year, I am hoping to expand a large, open-source database on air pollution in India, set up a mentoring network for women in air quality in the South and continue working to expand the reach of the Journal of Exposure Science and Environmental Epidemiology.
Can you summarize the main threats of air pollution in 140 characters?
Air pollution impacts our health, environment & economy; we need to act both at personal & societal levels to improve the quality of air.
3 emerging smart home trends of 2019
If you're building a new home, you want it to be stylish, functional, and of course, state of the art with the latest technology advancements. Smart home features are on top of the wish list for homeowners, with 81 percent of homebuyers stating they would favor purchasing a home with smart accessories already installed, according to Digitized House. By building your own home, you get the advantage of these features being integrated seamlessly into the design.
Every year, smart home technology gets better and better, with new trends emerging that make homeowners' lives easier and more convenient than ever before. Here are some of the top smart home trends of 2019 that you may want to integrate into your building plans:
Smart circuit breakers
For the most part, circuit breaker boxes in traditional homes have remained unchanged for decades. The mysterious gray box in your basement or garage is one that you tend to avoid, but smart design and technology is taking these load centers into the 21st century. Leviton's new load center with optional internet connectivity sends homeowners real-time monitoring data and customizable alerts to their smart devices.
How does it work? The Leviton Load Center's smart circuit breakers communicate with a Wi-Fi or Ethernet-enabled data hub to report real-time status. Using the My Leviton App, homeowners can conveniently monitor electrical usage per circuit branch or specific appliance, safely turning breakers off remotely if needed. Smart circuit breakers also report home energy consumption, including historical views by day, month or even year. The My Leviton App also allows users to receive alerts when a circuit breaker trips, or if a circuit is using more energy than usual. They can even set contractors as recipients of these notification and give them secure access to their app's panel view, allowing them to troubleshoot remotely. No more wondering if the stove was left on — you'll be able to see instantly.
More than just a simpler way to improve your home's safety, if you're concerned about your home's energy output, Leviton's smart circuit breakers provide real-time data on how each circuit is performing, as well as information on current and historical costs — so you can make smarter energy choices. Good for the environment and your utility bill. Learn more at www.leviton.com/loadcenter.
Smart comfort
You want to stay comfortable from season to season in your home, but you also want to heat and cool it efficiently. Smart temperature controls are making this easier than ever for homeowners, allowing you to put the temperature decisions virtually on auto-pilot.
Smart thermostats go beyond programmable thermostats by using technology to analyze heating and cooling usage and maximizing efficiency for when you are home versus when you are gone. Connected to an app on your phone, the technology knows through your device's physical location if you are home or away at work. It records patterns and begins to make suggestions and adjustments based on your lifestyle. These smart temperature controls allow you to make automatic adjustments remotely if necessary, so if you're headed home early, you can have the house to your ideal temperature by the time you arrive.
With access to historical energy use data and temperature control charts, you'll be able to analyze your energy footprint and make informed decisions about how you want to use your home's heating and cooling systems best for your comfort and for the environment.
Smart security systems
It's amazing what modern home security can do when paired with smart home technology. Not only will your home be safer, but it will be more accessible, too.
For example, pair cameras with intelligent locks to let you know who is at your door even when you're away. If it's your child coming home from school, they can be safely let into the house. If it's a package delivery, you will know right away. If it's a package thief, you can be alerted and take action through two-way audio before the police arrive. Smart cameras can detect people, animals and things, making your spaces incredibly secure.
Smart sensors are also a big part of the smart home security trend, bringing peace of mind to homeowners. These sensors monitor environmental changes in the home, so you're alerted to air quality changes and other concerns such as temperature fluctuations or smoke. For example, you'll know right away if high levels of carbon monoxide are detected, whether you're at home or away.
Another way to keep your home safe is by making it look like you are home when you are away. Smart lighting options such as the Leviton Decora Smart with Wi-Fi Technology enables you to schedule lights to turn on and off throughout the day from any location all through the convenience of the My Leviton App.
When building a home, it's important to make it a smart home. These three emerging areas are bringing the home fully into the future with more innovations still to come.
'Better Future' lies in prosperity of startups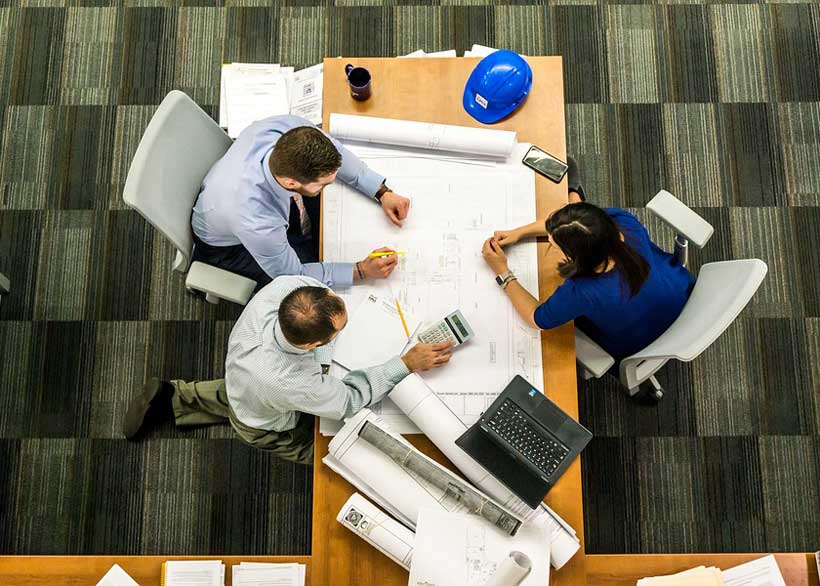 With the slogan of 'Better Future', the 25th edition of Iran International Exhibition of Electronics, Computer & E-commerce (ELECOMP 2019) is currently underway at Tehran Permanent International Fairground.
As its name suggests, ELECOMP is a major event in the electronics and computer industry, however, over the past five editions, organizers decided to allocate a part of the exhibition to emerging startups under the title of ELECOM Stars.
And now startups manifest their growth during recent years by presenting their products and services in seven halls of the exhibition.
Startups open new windows of opportunity for removing social, economic and even environmental challenges worldwide and Iran is not an exception.
The motivation and innovation of young entrepreneurs, who are the founders of startups, is a great chance, which should not be ignored by officials and organizations.
ELECOM Stars hosts different ranges of startups from emerging to well-established ones with reasonable prices in order to encourage all the people active in the field of the innovation ecosystem.
Officials are concerned about the attendance of innovators as well as visitors in this edition of the exhibition due to the hard economic situation as a result of the sanctions.
However, startups which fill seven halls of the exhibition show the dynamicity of the innovation ecosystem in these hard days.
During a meeting on the sidelines of the exhibition, the head of the Iranian Information and Communication Technology (ICT) Guild Organization, Mohammad Baqer Asna-Ashari, said that many startups which attended the previous edition of ELECOM Stars requested bigger stands in this edition.
"This shows the growth of startups during a year and also the role of ELECOMP in their activities," he said.
Startups are stars in the sky of smart Iran
Information and Communication Technology (ICT) Minister Mohammad Javad Azari Jahromi said during the opening ceremony of the event that as its name suggests, ELECOM Stars is home to the startups which shine like stars in the sky of smart Iran.
He pointed to No-Afarin, a scheme introduced by the Information and Communication Technology Ministry to support startups last week, with the slogan of 'Smart Iran, brighter future', saying, "Today, many tasks can be done by a click and this digital transformation should be considered by managers in order to increase their efficiency and expand markets."
In the near future, the digital economy would be the prevalent kind of economy worldwide, he said.
"Despite U.S. sanctions, young entrepreneurs in the field of ICT can use the national digital economy in order to expand markets."
ELECOMP, hope for a better future
As a gathering of the innovation ecosystem of Iran, ELECOMP promises a better future which is realized by the motivation and energy of the young generation.
Startups and their services have a direct impact on the everyday life of people and this is one of their strong points.
Being a part of the private sector, their efficiency is an important factor for their consistency and it is linked with their benefits for the public.
As you can see, startups provide a market which benefits entrepreneurs and people at the same time and perhaps this is the key to their growth during recent years.
The good news is that the government has recognized their unique potentialities and abilities and plan to support them with no direct intervention, an approach that paves the way for the development of the innovation ecosystem in the future.
ELECOMP 2019
In addition to ELECOM Stars, ELECOM Talks, ELECOM Trends, and ELECOM Games are other parts of the event, which runs until July 21.
This edition of ELECOMP has also designed ELECOM Tours in order to provide special programs for visiting the exhibition as well.
This edition of ELECOMP also provides a user-friendly place for startups that bring disability solutions to the market. Tech breakthroughs that empower people with disabilities have set up stands with special features.
Since its first edition in 1995, the event has been providing a unique opportunity for businesses to increase their share of this huge and ever-growing market.
The event provides an opportunity for companies to share knowledge, build vendor relationships and work with prominent companies, active in the field of electronics and computer to enhance their market spread.