Shared, automated… and electric?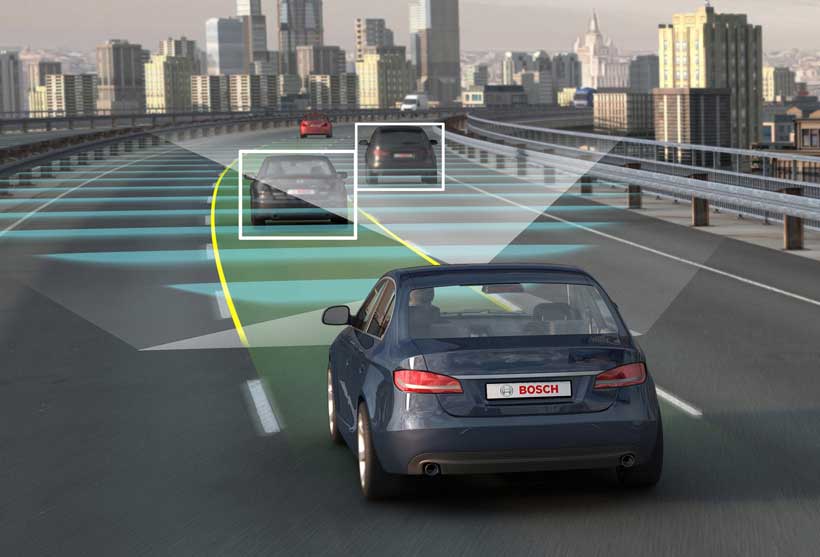 Authors: George Kamiya and Jacob Teter*
Automated driving and shared mobility could dramatically reshape road transport over the coming decades, with major implications for vehicle electrification and the broader electricity system. But can we assume that shared and/or autonomous vehicles of the future will be electric?
While electric vehicles (EVs) tend to be more expensive to purchase, they have lower fuel and maintenance costs than conventional vehicles. As shared and/or autonomous fleets would typically have heavier use patterns than with privately owned vehicles, the lower running costs could make EVs cheaper overall. But whether EVs could fulfil all the operational and technical requirements of shared and/or autonomous vehicles is less certain.
Building upon our look at emerging mobility technologies and services, we discuss the opportunities and challenges of electrifying shared mobility car fleets today and examine prospects for electrifying autonomous vehicles in the future. We explore how we might need to begin to re-think EV-related policies and investments to capitalise on synergies between the three revolutions – sharing, automation and electrification.
Shared and electric?
Car sharing services, which emerged in major cities in the early 2000s, allow members to borrow cars on a short-term basis. As car sharing fleets tend to have shorter trip distance profiles and higher utilisation rates compared to privately owned vehicles, EVs might be a good fit. In fact, several car sharing programs already operate all-electric fleets, including Moov'in.Paris, BlueSG (Singapore), Carma (San Francisco), car2go (Stuttgart, Amsterdam, Madrid, Paris), and DriveNow (Copenhagen).
Most car sharing services operate in one of two ways: free-floating systems where cars can be parked anywhere, or hub/depot services where cars must be left in designated parking spots. In recent years, smartphones and mobile connectivity have made free-floating systems (and by extension one-way journeys) easier to access and pay for.
But free-floating systems using EVs face operational challenges as they rely on a limited number of public fast chargers. These challenges could be overcome through larger batteries, a better-designed charging network (e.g. faster chargers, more stations), or user incentives. In comparison, hub/depot car sharing systems can schedule slower and cheaper charging on their own chargers during vehicle downtimes.
Just as smartphones have changed the way car sharing services operate, they have fostered the rapid expansion of app-based ride-sourcing services provided by so-called transportation network companies (TNCs) such as Uber, Lyft, Didi Chuxing and GrabTaxi. The adoption of EVs in TNC fleets has been slow, despite the significant fuel and maintenance savings potential of EVs for full-time drivers working with TNCs. EV shares on the major ride-sourcing platforms remain below 1% with the exception of Didi at 1.3%, which already has over 400 000 EVs on its network. In California, EVs represented about 1% of vehicle share and trip miles in 2017.
There are also several barriers to EV adoption in taxis and ride-sourcing fleets. First, EVs are generally more expensive to purchase, and few EV models available today meet all the operational requirements of taxis and ride-sourcing services – notably long electric range, seat capacity and large trunk space.
Second, the combination of limited driving range, long charge times, and/or limited access to fast charging can pose challenges – searching for available chargers and long charging times could mean foregone revenues for drivers. Some taxi fleets are demonstrating the use of fuel cell electric vehicles (FCEVs) which could address some of these operational challenges.
Third, TNCs have limited ability to influence purchase decisions of their drivers, including in most jurisdictions where they cannot specify the use of particular vehicle models. But several TNCs are initiating programs to encourage usage of EVs on their platforms. Uber's Clean Air Program in London provides financial incentives to drivers to switch to or drive more in EVs while Lyft ExpressDrive's short-term lease options allow drivers to try EVs with little risk. Maven, GM's car-sharing spin-off, offers a service of short-term rentals of the Chevrolet Bolt BEV to drivers working for TNCs and other shared platforms.
Shifting to EVs for car sharing and TNCs could lead to much larger per-vehicle reductions in GHG and local pollutant emissions compared to privately owned EVs. High utilisation and faster fleet turnover could also help to accelerate battery innovation cycles and more rapid adoption of increasingly efficient vehicles. In addition, given the importance of EV awareness and experience in influencing purchase decisions, the potential exposure of the benefits of electric drive to millions of potential car buyers could indirectly help to increase adoption of privately owned EVs.
Autonomous and electric?
Meanwhile, rapid advances in sensing technologies, connectivity, and AI are bringing highly automated vehicles – autonomous vehicles (AVs) – closer to market. Waymo recently launched their self-driving car service, Waymo One, while major automakers have announced plans to introduce AVs as early as 2020.
Just as with shared mobility and electrification, there are synergies between automation and electrification. With high utilisation rates, commercial fleet applications (where early adoption of AVs seems likely) tend to favour powertrains with lower operations and maintenance costs, including EVs. Well-coordinated fleets of electric AVs may be able to manage challenges around range, access to charging infrastructure, and charging time management. Automated driving technologies may also be easier to implement in EVs due to the greater number of drive-by-wire components.
However, higher utilisation rates of commercial AVs will also mean greater travel distances per day, requiring larger and more expensive battery packs or more frequent recharging (and downtime). AVs may also require significant power consumption to power on-board electronics, though the efficiency of these chips is improving rapidly, from 3‑5 kW in the first generation to less than 1 kW today.
While there is considerable debate regarding how quickly (and if ever) AVs will enter the mainstream, there are specific use cases where the feasibility and economics favour early adoption. For example, commercial applications where labour costs are high or where automation could enable higher vehicle utilisation (e.g. trucks, buses, taxis and ride-sourcing) have the largest potential for cost-cutting through automation.
Pilots and trials are underway for these applications in over 80 cities around the world, and nearly all are using some form of electrified vehicle. Notable examples include robotaxis from Waymo and nuTonomy/Lyft, autonomous electric shuttles across cities in Europe and North America, and autonomous electric buses in Asia. In California, EVs now account for around 70% of automated vehicle trial miles (mostly plug-in hybrids).
A growing number of trials of autonomous electric urban delivery vehicles are also being undertaken in a number of cities in China and the United States. While testing of autonomous freight trucks has been limited to date, early models and concepts from Einride, Ford, and Volvo suggest a push towards all-electric. Tesla's all-electric Semi is equipped with Enhanced Autopilot (equating to SAE Level 2 automation), which allows for automatic lane-keeping, forward collision warning, and automatic emergency braking.
Shared, autonomous and electric vehicles… and the grid
Governments, utilities, and other companies are actively working to build out charging infrastructure to support the growing number of EVs. Recent research (here, here, and here) shows how public charging infrastructure in particular will be critical in catalysing further market uptake of personally owned electric cars.
For fleets, their intensive and distinct use patterns imply greater (and different) needs for charging compared to private EVs. The availability and coverage of public and fast chargers could be a critical factor in how quickly these fleets become electric, and how business models evolve around shared and/or automated mobility.
EVs currently make up only about 1% of all passenger cars globally, but clustering effects in EV adoption at the local level, combined with uncoordinated charging, could cause problems for the distribution grid, and eventually require greater investments in power generation and transmission.
A combination of pricing incentives and digital technologies (including, eventually, coordinated discharging of EV batteries) could better coordinate fleet and private charging of EVs, minimising negative grid impacts, reducing CO2 emissions, and providing ancillary services. A transition to shared, automated, and electric vehicle (SAEV) fleets could also yield significant system-wide benefits for the grid, assuming the necessary digital technologies and incentive structures are in place.
Researchers are already looking at how different fleet compositions of SAEVs and charger availability could impact costs, operations, and grid impacts. For instance, fleet simulations in Austin, Texas (2016, 2018); Zurich, Switzerland (2016); Columbus, Ohio (2018); and Tokyo, Japan (2019) have investigated how varying fleet size, electric range, charger speed, and pooling could impact vehicle travel patterns and wait times. As the electric fleets modelled in these simulations begin to roll out in the real world, empirical data will lead to a far more robust and deep understanding of the opportunities and trade-offs of SAEVs.
In the near-term, appropriate data sharing between policy makers, utilities, and fleet operators could help anticipate needs for charging infrastructure as mobility service fleets electrify. Over the long-term, shifts towards SAEV fleets could improve the economics of charging infrastructure by increasing utilisation, promoting faster returns on investments and reducing reliance on subsidies and indirect revenue streams through grid services. Utilities could also explore rate structures that maximise grid benefits. Volumetric energy rates based on hourly wholesale pricing, for instance, may be a promising means of reducing peak loading and promoting charging at times when variable renewables are at their peak.
Policies and strategies to electrify a shared and/or automated future
National, regional, and municipal governments around the world are implementing a range of policies to encourage EV adoption and use. Country (and city)-specific objectives, constraints, and contexts will continue to shape the design of appropriate policy mixes for each jurisdiction.
Purchase incentives have generally been effective in encouraging the purchase of EVs, in turn helping to stimulate investment and bring down costs of battery and EV production. Mandates that car manufacturers produce minimum volumes of EVs (i.e. ZEV mandates) have complemented these by providing supply-side certainty.
But with growing adoption of shared (and potentially autonomous) mobility, the importance of policies designed to more directly incentivise the use of EVs over conventional vehicle travel will grow. These policies could include fuel taxes, zero-emission zones, road pricing, HOV and transit lane access, incentives for electric mobility services, or even restrictions on the use of conventional vehicles. Supporting the build-out of charging infrastructure will continue to be crucial to further EV adoption and use, including fast-charging infrastructure in densely populated metropolises and a robust charging network to support a transition to all-electric fleets. Cities where taxi and bus fleets are already making the transition to electric drive may be able to leverage fast-charging stations built for these fleets to spur a transition to electric shared mobility.
Researchers and policymakers are exploring alternative policy frameworks that could be effective in promoting electrification of shared and, eventually, autonomous fleets. California's SB-1014 "California Clean Miles Standard and Incentive Program: zero-emission vehicles" approved in September 2018 aims to establish annual emission reduction targets for TNCs per passenger-mile. London's Ultra Low Emissions Zone encourages for all road users, including fleets, to switch to EVs.
Given the uncertainty in how emerging trends could reshape mobility, policymakers might look to more flexible and forward-looking policies and strategies to get ready for different futures.
There may already be useful lessons learned on EV policy and infrastructure planning from cities with high rates of electrified taxis and buses such as Shenzhen, Amsterdam and Santiago. Electric bus depots or other centralised charging hubs could also serve mobility service fleets of the future, supplementing or even servicing the majority of charging needs. Such hubs could be located outside of cities, where property values (not to mention constraints on high voltage installations) are lower. But there may be systems-level repercussions to relying on such a strategy: it could lead to more traffic congestion and lower operational service efficiency from increased "deadheading".
Dynamics are likely to differ between cities and geographies, driven by differences in power generation mixes and in mobility patterns. Simulations and case studies can begin to illustrate the levers behind such differences, and to anticipate the potential transformations that might occur if, and when, cars and buses become fully autonomous.
To help inform the design of flexible and forward-looking policies, research needs to continue to improve our understanding of a few key questions:
How do the charging needs of fleets differ from those of privately owned cars and in different geographic contexts? How can public charging infrastructure work to support the electrification of fleets and promote driving on electricity?
How might automated fleets change investment decisions around charging infrastructure, including the economics of wireless charging or battery swapping? What business models, data sharing, or policy is needed to balance charging infrastructure needs to support mobility service fleet operations and grid operations?
What are the energy and emissions implications of various market and regulatory designs of power markets? How can they facilitate the transition to renewable and low-carbon energy generation?
Electrifying vehicles can reduce some of the environmental impacts of mobility, notably local air pollution and greenhouse gas emissions. But other adverse effects on society could be exacerbated by emerging mobility technologies and trends, including congestion, inequality, and mobility access issues. Policy makers will need to implement comprehensive policy packages that guard against these challenges. We will explore these and other critical issues in upcoming commentaries.
*Jacob Teter, Transport Analyst
From nanotechnology to solar power: Solutions to drought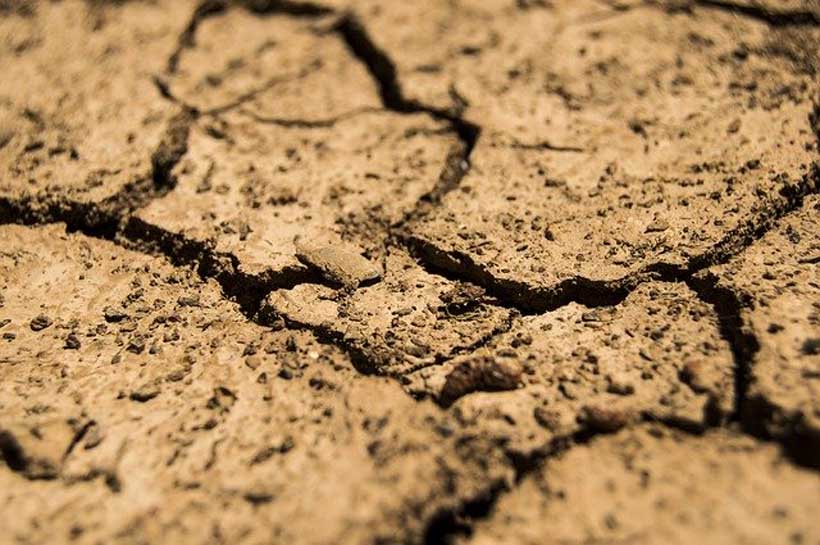 While the drought has intensified in Iran and the country is facing water stress, various solutions from the use of solar power plants to the expansion of watershed management and nanotechnology are offered by experts and officials.
Iran is located in an arid and semi-arid region, and Iranians have long sought to make the most of water.
In recent years, the drought has intensified making water resources fragile and it can be said that we have reached water bankruptcy in Iran.
However, water stress will continue this fall (September 23-December 21), and the season is expected to be relatively hot and short of rain, according to Ahad Vazifeh, head of the national center for drought and crisis management.
In such a situation, officials and experts propose various solutions for optimal water management.
Alireza Qazizadeh, a water and environment expert, referring to 80 percent of the arid regions in the country, said that "Iran has one percent of the earth's area and receives only 36 percent of renewable resources.
The country receives 250 mm of rainfall annually, which is about 400 billion cubic meters, considering 70 percent evaporation, there is only 130 billion cubic meters of renewable water and 13 billion cubic meters of input from border waters."
Referring to 800 ml of average rainfall and 700 mm of global evaporation, he noted that 70 percent of rainfall in Iran occurs in only 25 percent of the country and only 25 percent rains in irrigation seasons.
Pointing to the need for 113 billion cubic meters of water in the current year (began on March 21), he stated that "of this amount, 102 billion is projected for agricultural use, 7 percent for drinking and 2 percent for industry, and at this point water stress occurs.
In 2001, 5.5 billion cubic meters of underground resources were withdrawn annually, and if we consider this amount as 20 years from that year until now, it means that we have withdrawn an equivalent of one year of water consumption from non-renewable resources, which is alarming."
The use of unconventional water sources can be effective in controlling drought, such as rainwater or river runoff, desalinated water, municipal wastewater that can be reused by treatment, he concluded.
Rasoul Sarraf, the Faculty of Materials at Shahid Modarres University, suggests a different solution and states that "To solve ease water stress, we have no choice but to use nanotechnology and solar power plants.
Pointing to the sun as the main condition for solar power plant, and while pointing to 300 sunny days in the country, he said that at the Paris Convention, Iran was required to reduce emissions by 4 percent definitively and 8 percent conditionally, which will only be achieved by using solar power plants.
Hamidreza Zakizadeh, deputy director of watershed management at Tehran's Department of Natural Resources and Watershed Management, believes that watershed management can at least reduce the effects of drought by managing floods and extracting water for farmers.
Amir Abbas Ahmadi, head of habitats and regional affairs of Tehran Department of Environment, also referring to the severe drought in Tehran, pointed to the need to develop a comprehensive plan for water management and said that it is necessary to cooperate with several responsible bodies and develop a comprehensive plan to control the situation.
He also emphasizes the need to control migration to the capital, construction, and the implementation of the Comprehensive Plan of Tehran city.
While various solutions are proposed by officials and experts to manage water and deal with drought, it is necessary for the related organizations to work together to manage the current situation.
Mohammad Reza Espahbod, an expert in groundwater resources, also suggested that while the country is dealing with severe drought due to improper withdrawal of groundwater and low rainfall, karst water resources can supply the whole water needed by the country, only if managed.
Iran is the fifth country in the world in terms of karst water resources, he stated.
Qanats can also come efficient to contain water scarcity due to relatively low cost, low evaporation rates, and not requiring technical knowledge, moreover, they proved sustainable being used in perpetuity without posing any damages to the environment.
According to the Ministry of Energy, about 36,300 qanats have been identified in Iran, which has been saturated with water for over 2,000 years.
In recent years, 3,800 qanats have been rehabilitated through watershed and aquifer management, and people who had migrated due to water scarcity have returned to their homes.
Water resources shrinking
Renewable water resources have decreased by 30 percent over the last four decades, while Iran's population has increased by about 2.5 times, Qasem Taqizadeh, deputy minister of energy, said in June.
The current water year (started on September 23, 2020) has received the lowest rain in the past 52 years, so climate change and Iran's arid region should become a common belief at all levels, he lamented.
A recent report by Nature Scientific Journal on Iran's water crisis indicates that from 2002 to 2015, over 74 billion cubic meters have been extracted from aquifers, which is unprecedented and its revival takes thousands of years along with urgent action.
Three Iranian scientists studied 30 basins in the country and realized that the rate of aquifer depletion over a 14-year period has been about 74 billion cubic meters, which is recently published in Nature Scientific Journal.
Also, over-harvesting in 77 percent of Iran has led to more land subsidence and soil salinity. Research and statistics show that the average overdraft from the country's aquifers was about 5.2 billion cubic meters per year.
Mohammad Darvish, head of the environment group in the UNESCO Chair on Social Health, has said that the situation of groundwater resources is worrisome.
From our partner Tehran Times
Technology and crime: A never-ending cat-and-mouse game
Is technology a good or bad thing? It depends on who you ask, as it is more about the way technology is used. Afterall, technology can be used by criminals but can also be used to catch criminals, creating a fascinating cat-and-mouse game.
Countless ways technology can be used for evil
The first spear was used to improve hunting and to defend from attacking beasts. However, it was also soon used against other humans; nuclear power is used to produce energy, but it was also used to annihilate whole cities. Looking at today's news, we've learned that cryptocurrencies could be (and are) used as the preferred form of payments of ransomware since they provide an anonymous, reliable, and fast payment method for cybercriminals.
Similarly, secure phones are providing criminal rings with a fast and easy way to coordinate their rogue activities. The list could go on. Ultimately, all technological advancements can be used for good or evil. Indeed, technology is not inherently bad or good, it is its usage that makes the difference. After all, spears served well in preventing the extinction of humankind, nuclear power is used to generate energy, cryptocurrency is a promise to democratize finance, and mobile phones are the device of choice of billions of people daily (you too are probably reading this piece on a mobile).
However, what is new with respect to the past (recent and distant) is that technology is nowadays much more widespread, pervasive, and easier to manipulate than it was some time ago. Indeed, not all of us are experts in nuclear material, or willing and capable of effectively throwing a spear at someone else. But each of us is surrounded by, and uses, technology, with a sizeable part of users also capable of modifying that technology to better serve their purposes (think of computer scientists, programmers, coding kids – technology democratization).
This huge reservoir of people that are capable of using technology in a way that is different from what it was devised for, is not made of just ethical hackers: there can be black hats as well (that is, technology experts supporting evil usages of such technology). In technical terms, the attack vector and the security perimeter have dramatically expanded, leading to a scenario where technology can be easily exploited for rogue purposes by large cohorts of people that can attack some of the many assets that are nowadays vulnerable – the cybersecurity domain provides the best example for the depicted scenario.
Fast-paced innovation and unprecedented threats
What is more, is that technology developments will not stop. On the contrary, we are experiencing an exponentially fast pace in technology innovation, that resolves in less time between technology innovations cycles that, while improving our way of living, also pave the way for novel, unprecedented threats to materialize. For instance, the advent of quantum computers will make the majority of current encryption and digital signature methods useless and what was encrypted and signed in the past, exposed.
The tension between legitimate and illegitimate usages of technology is also heating up. For instance, there are discussions in the US and the EU about the need for the provider of ICT services to grant the decryption keys of future novel secure applications to law enforcement agencies should the need arise –a debatable measure.
However, technology is the very weapon we need to fight crime. Think of the use of Terahertz technology to discover the smuggling of drugs and explosives – the very same technology Qatar has successfully employed. Or the infiltration of mobile phone crime rings by law enforcement operators via high tech, ethical hacking (as it was the case for the EncroChat operation). And even if crime has shown the capability to infiltrate any sector of society, such as sports, where money can be laundered over digital networks and matches can be rigged and coordinated via chats, technology can help spot the anomalies of money transfer, and data science can spot anomalies in matches, and can therefore thwart such a crime – a recent United Nations-sponsored event, participated by the International Centre for Sport Security (ICSS) Qatar and the College of Science and Engineering (CSE) at Hamad Bin Khalifa University (HBKU) discussed the cited topic. In the end, the very same technology that is used by criminals is also used to fight crime itself.
Don't get left behind
In the above-depicted cybersecurity cat-and-mouse game, the loser is the party that does not update its tools, does not plan, and does not evolve.
In particular, cybersecurity can help a country such as Qatar over two strategic dimensions: to better prevent/detect/react to the criminal usage of technology, as well as to advance robustly toward a knowledge-based economy and reinforce the country's presence in the segment of high value-added services and products to fight crime.
In this context, a safe bet is to invest in education, for both governments and private citizens. On the one hand, only an educated workforce would be able to conceptualize/design/implement advanced cybersecurity tools and frameworks, as well as strategically frame the fight against crime. On the other hand, the same well-educated workforce will be able to spur innovation, create start-ups, produce novel high-skill products, and diversify the economy.
In this context, Qatar enjoys a head start, thanks to its huge investment in education over the last 20 years. In particular, at HBKU – part of Qatar Foundation – where we have been educating future generations.
CSE engages and leads in research disciplines of national and global importance. The college's speciality divisions are firmly committed to excellence in graduate teaching and training of highly qualified students with entrepreneurial capacity.
For instance, the MS in Cybersecurity offered by CSE touches on the foundations of cryptocurrencies, while the PhD in Computer Science and Engineering, offering several majors (including cybersecurity), prepares future high-level decision-makers, researchers, and entrepreneurs in the ICT domain – the leaders who will be driving the digitalization of the economy and leading the techno-fight against crime.
Enhancing poverty measurement through big data
Authors: Jasmina Ernst and Ruhimat Soerakoesoemah*
Ending poverty in all its forms is the first of the 17 Sustainable Development Goals (SDGs). While significant progress to reduce poverty had been made at the global and regional levels by 2019, the Covid-19 pandemic has partly reversed this trend. A significant share of the population in South-East Asia still lacks access to basic needs such as health services, proper nutrition and housing, causing many children to suffer from malnutrition and treatable illnesses.
Delivering on the commitments of the 2030 Agenda for Sustainable Development and leaving no one behind requires monitoring of the SDG implementation trends. At the country level, national statistics offices (NSOs) are generally responsible for SDG data collection and reporting, using traditional data sources such as surveys, census and administrative data. However, as the availability of data for almost half of the SDG indicators (105 of 231) in South-East Asia is insufficient, NSOs are exploring alternative sources and methods, such as big data and machine learning, to address the data gaps. Currently, earth observation and mobile phone data receive most attention in the domain of poverty reporting. Both data sources can significantly reduce the cost of reporting, as the data collection is less time and resource intensive than for conventional data.
The NSOs of Thailand and the Philippines, with support from the Asian Development Bank, conducted a feasibility study on the use of earth observation data to predict poverty levels. In the study, an algorithm, convolutional neural nets, was pretrained on an ImageNet database to detect simple low-level features in images such as lines or curves. Following a transfer learning technique, the algorithm was then trained to predict the intensity of night lights from features in corresponding daytime satellite images. Afterwards income-based poverty levels were estimated using the same features that were found to predict night light intensity combined with nationwide survey data, register-based data, and geospatial information. The resulting machine learning models yielded an accuracy of up to 94 per cent in predicting the poverty categories of satellite images. Despite promising study results, scaling up the models and integrating big data and machine learning for poverty statistics and SDG reporting still face many challenges. Thus, NSOs need support to train their staff, gain continuous access to new datasets and expand their digital infrastructure.
Some support is available to NSOs for big data integration. The UN Committee of Experts on Big Data and Data Science for Official Statistics (UN-CEBD) oversees several task teams, including the UN Global Platform which has launched a cloud-service ecosystem to facilitate international collaboration with respect to big data. Two additional task teams focus on Big Data for the SDGs and Earth Observation data, providing technical guidance and trainings to NSOs. At the regional level, the weekly ESCAP Stats Café series provides a knowledge sharing platform for experiences related to the impact of COVID-19 on national statistical systems. The Stats Café includes multiple sessions dedicated to the use of alternative data sources for official statistics and the SDGs. Additionally, ESCAP has published policy briefs on the region's practices in using non-traditional data sources for official statistics.
Mobile phone data can also be used to understand socioeconomic conditions in the absence of traditional statistics and to provide greater granularity and frequency for existing estimates. Call detail records coupled with airtime credit purchases, for instance, could be used to infer economic density, wealth or poverty levels, and to measure food consumption. An example can be found in poverty estimates for Vanuatu based on education, household characteristics and expenditure. These were generated by Pulse Lab Jakarta – a joint innovation facility associated with UN Global Pulse and the government of Indonesia.
Access to mobile phone data, however, remains a challenge. It requires long negotiations with mobile network operators, finding the most suitable data access model, ensuring data privacy and security, training the NSO staff and securing dedicated resources. The UN-CEBD – through the Task Team on Mobile Phone Data and ESCAP – supports NSOs in accessing and using mobile phone data through workshops, guides and the sharing of country experiences. BPS Statistics Indonesia, the Indonesian NSO, is exploring this data source for reporting on four SDG indicators and has been leading the regional efforts in South-East Asia. While several other NSOs in Asia and the Pacific can access mobile phone data or are negotiating access with mobile network operators, none of them have integrated it into poverty reporting.
As the interest and experience in the use of mobile phone data, satellite imagery and other alternative data sources for SDGs is growing among many South-East Asian NSOs, so is the need for training and capacity-building. Continuous knowledge exchange and collaboration is the best long-term strategy for NSOs and government agencies to track and alleviate poverty, and to measure the other 16 SDGs.
*Ruhimat Soerakoesoemah, Head, Sub-Regional Office for South-East Asia