Shared, automated… and electric?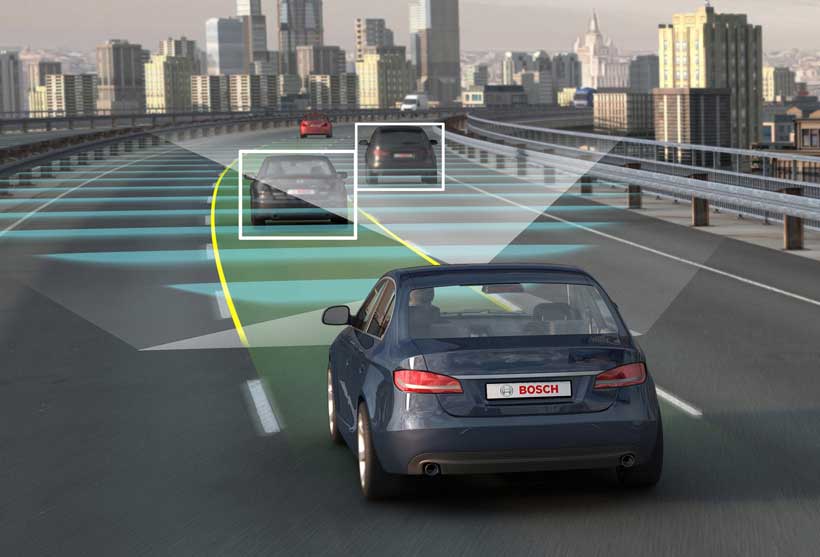 Authors: George Kamiya and Jacob Teter*
Automated driving and shared mobility could dramatically reshape road transport over the coming decades, with major implications for vehicle electrification and the broader electricity system. But can we assume that shared and/or autonomous vehicles of the future will be electric?
While electric vehicles (EVs) tend to be more expensive to purchase, they have lower fuel and maintenance costs than conventional vehicles. As shared and/or autonomous fleets would typically have heavier use patterns than with privately owned vehicles, the lower running costs could make EVs cheaper overall. But whether EVs could fulfil all the operational and technical requirements of shared and/or autonomous vehicles is less certain.
Building upon our look at emerging mobility technologies and services, we discuss the opportunities and challenges of electrifying shared mobility car fleets today and examine prospects for electrifying autonomous vehicles in the future. We explore how we might need to begin to re-think EV-related policies and investments to capitalise on synergies between the three revolutions – sharing, automation and electrification.
Shared and electric?
Car sharing services, which emerged in major cities in the early 2000s, allow members to borrow cars on a short-term basis. As car sharing fleets tend to have shorter trip distance profiles and higher utilisation rates compared to privately owned vehicles, EVs might be a good fit. In fact, several car sharing programs already operate all-electric fleets, including Moov'in.Paris, BlueSG (Singapore), Carma (San Francisco), car2go (Stuttgart, Amsterdam, Madrid, Paris), and DriveNow (Copenhagen).
Most car sharing services operate in one of two ways: free-floating systems where cars can be parked anywhere, or hub/depot services where cars must be left in designated parking spots. In recent years, smartphones and mobile connectivity have made free-floating systems (and by extension one-way journeys) easier to access and pay for.
But free-floating systems using EVs face operational challenges as they rely on a limited number of public fast chargers. These challenges could be overcome through larger batteries, a better-designed charging network (e.g. faster chargers, more stations), or user incentives. In comparison, hub/depot car sharing systems can schedule slower and cheaper charging on their own chargers during vehicle downtimes.
Just as smartphones have changed the way car sharing services operate, they have fostered the rapid expansion of app-based ride-sourcing services provided by so-called transportation network companies (TNCs) such as Uber, Lyft, Didi Chuxing and GrabTaxi. The adoption of EVs in TNC fleets has been slow, despite the significant fuel and maintenance savings potential of EVs for full-time drivers working with TNCs. EV shares on the major ride-sourcing platforms remain below 1% with the exception of Didi at 1.3%, which already has over 400 000 EVs on its network. In California, EVs represented about 1% of vehicle share and trip miles in 2017.
There are also several barriers to EV adoption in taxis and ride-sourcing fleets. First, EVs are generally more expensive to purchase, and few EV models available today meet all the operational requirements of taxis and ride-sourcing services – notably long electric range, seat capacity and large trunk space.
Second, the combination of limited driving range, long charge times, and/or limited access to fast charging can pose challenges – searching for available chargers and long charging times could mean foregone revenues for drivers. Some taxi fleets are demonstrating the use of fuel cell electric vehicles (FCEVs) which could address some of these operational challenges.
Third, TNCs have limited ability to influence purchase decisions of their drivers, including in most jurisdictions where they cannot specify the use of particular vehicle models. But several TNCs are initiating programs to encourage usage of EVs on their platforms. Uber's Clean Air Program in London provides financial incentives to drivers to switch to or drive more in EVs while Lyft ExpressDrive's short-term lease options allow drivers to try EVs with little risk. Maven, GM's car-sharing spin-off, offers a service of short-term rentals of the Chevrolet Bolt BEV to drivers working for TNCs and other shared platforms.
Shifting to EVs for car sharing and TNCs could lead to much larger per-vehicle reductions in GHG and local pollutant emissions compared to privately owned EVs. High utilisation and faster fleet turnover could also help to accelerate battery innovation cycles and more rapid adoption of increasingly efficient vehicles. In addition, given the importance of EV awareness and experience in influencing purchase decisions, the potential exposure of the benefits of electric drive to millions of potential car buyers could indirectly help to increase adoption of privately owned EVs.
Autonomous and electric?
Meanwhile, rapid advances in sensing technologies, connectivity, and AI are bringing highly automated vehicles – autonomous vehicles (AVs) – closer to market. Waymo recently launched their self-driving car service, Waymo One, while major automakers have announced plans to introduce AVs as early as 2020.
Just as with shared mobility and electrification, there are synergies between automation and electrification. With high utilisation rates, commercial fleet applications (where early adoption of AVs seems likely) tend to favour powertrains with lower operations and maintenance costs, including EVs. Well-coordinated fleets of electric AVs may be able to manage challenges around range, access to charging infrastructure, and charging time management. Automated driving technologies may also be easier to implement in EVs due to the greater number of drive-by-wire components.
However, higher utilisation rates of commercial AVs will also mean greater travel distances per day, requiring larger and more expensive battery packs or more frequent recharging (and downtime). AVs may also require significant power consumption to power on-board electronics, though the efficiency of these chips is improving rapidly, from 3‑5 kW in the first generation to less than 1 kW today.
While there is considerable debate regarding how quickly (and if ever) AVs will enter the mainstream, there are specific use cases where the feasibility and economics favour early adoption. For example, commercial applications where labour costs are high or where automation could enable higher vehicle utilisation (e.g. trucks, buses, taxis and ride-sourcing) have the largest potential for cost-cutting through automation.
Pilots and trials are underway for these applications in over 80 cities around the world, and nearly all are using some form of electrified vehicle. Notable examples include robotaxis from Waymo and nuTonomy/Lyft, autonomous electric shuttles across cities in Europe and North America, and autonomous electric buses in Asia. In California, EVs now account for around 70% of automated vehicle trial miles (mostly plug-in hybrids).
A growing number of trials of autonomous electric urban delivery vehicles are also being undertaken in a number of cities in China and the United States. While testing of autonomous freight trucks has been limited to date, early models and concepts from Einride, Ford, and Volvo suggest a push towards all-electric. Tesla's all-electric Semi is equipped with Enhanced Autopilot (equating to SAE Level 2 automation), which allows for automatic lane-keeping, forward collision warning, and automatic emergency braking.
Shared, autonomous and electric vehicles… and the grid
Governments, utilities, and other companies are actively working to build out charging infrastructure to support the growing number of EVs. Recent research (here, here, and here) shows how public charging infrastructure in particular will be critical in catalysing further market uptake of personally owned electric cars.
For fleets, their intensive and distinct use patterns imply greater (and different) needs for charging compared to private EVs. The availability and coverage of public and fast chargers could be a critical factor in how quickly these fleets become electric, and how business models evolve around shared and/or automated mobility.
EVs currently make up only about 1% of all passenger cars globally, but clustering effects in EV adoption at the local level, combined with uncoordinated charging, could cause problems for the distribution grid, and eventually require greater investments in power generation and transmission.
A combination of pricing incentives and digital technologies (including, eventually, coordinated discharging of EV batteries) could better coordinate fleet and private charging of EVs, minimising negative grid impacts, reducing CO2 emissions, and providing ancillary services. A transition to shared, automated, and electric vehicle (SAEV) fleets could also yield significant system-wide benefits for the grid, assuming the necessary digital technologies and incentive structures are in place.
Researchers are already looking at how different fleet compositions of SAEVs and charger availability could impact costs, operations, and grid impacts. For instance, fleet simulations in Austin, Texas (2016, 2018); Zurich, Switzerland (2016); Columbus, Ohio (2018); and Tokyo, Japan (2019) have investigated how varying fleet size, electric range, charger speed, and pooling could impact vehicle travel patterns and wait times. As the electric fleets modelled in these simulations begin to roll out in the real world, empirical data will lead to a far more robust and deep understanding of the opportunities and trade-offs of SAEVs.
In the near-term, appropriate data sharing between policy makers, utilities, and fleet operators could help anticipate needs for charging infrastructure as mobility service fleets electrify. Over the long-term, shifts towards SAEV fleets could improve the economics of charging infrastructure by increasing utilisation, promoting faster returns on investments and reducing reliance on subsidies and indirect revenue streams through grid services. Utilities could also explore rate structures that maximise grid benefits. Volumetric energy rates based on hourly wholesale pricing, for instance, may be a promising means of reducing peak loading and promoting charging at times when variable renewables are at their peak.
Policies and strategies to electrify a shared and/or automated future
National, regional, and municipal governments around the world are implementing a range of policies to encourage EV adoption and use. Country (and city)-specific objectives, constraints, and contexts will continue to shape the design of appropriate policy mixes for each jurisdiction.
Purchase incentives have generally been effective in encouraging the purchase of EVs, in turn helping to stimulate investment and bring down costs of battery and EV production. Mandates that car manufacturers produce minimum volumes of EVs (i.e. ZEV mandates) have complemented these by providing supply-side certainty.
But with growing adoption of shared (and potentially autonomous) mobility, the importance of policies designed to more directly incentivise the use of EVs over conventional vehicle travel will grow. These policies could include fuel taxes, zero-emission zones, road pricing, HOV and transit lane access, incentives for electric mobility services, or even restrictions on the use of conventional vehicles. Supporting the build-out of charging infrastructure will continue to be crucial to further EV adoption and use, including fast-charging infrastructure in densely populated metropolises and a robust charging network to support a transition to all-electric fleets. Cities where taxi and bus fleets are already making the transition to electric drive may be able to leverage fast-charging stations built for these fleets to spur a transition to electric shared mobility.
Researchers and policymakers are exploring alternative policy frameworks that could be effective in promoting electrification of shared and, eventually, autonomous fleets. California's SB-1014 "California Clean Miles Standard and Incentive Program: zero-emission vehicles" approved in September 2018 aims to establish annual emission reduction targets for TNCs per passenger-mile. London's Ultra Low Emissions Zone encourages for all road users, including fleets, to switch to EVs.
Given the uncertainty in how emerging trends could reshape mobility, policymakers might look to more flexible and forward-looking policies and strategies to get ready for different futures.
There may already be useful lessons learned on EV policy and infrastructure planning from cities with high rates of electrified taxis and buses such as Shenzhen, Amsterdam and Santiago. Electric bus depots or other centralised charging hubs could also serve mobility service fleets of the future, supplementing or even servicing the majority of charging needs. Such hubs could be located outside of cities, where property values (not to mention constraints on high voltage installations) are lower. But there may be systems-level repercussions to relying on such a strategy: it could lead to more traffic congestion and lower operational service efficiency from increased "deadheading".
Dynamics are likely to differ between cities and geographies, driven by differences in power generation mixes and in mobility patterns. Simulations and case studies can begin to illustrate the levers behind such differences, and to anticipate the potential transformations that might occur if, and when, cars and buses become fully autonomous.
To help inform the design of flexible and forward-looking policies, research needs to continue to improve our understanding of a few key questions:
How do the charging needs of fleets differ from those of privately owned cars and in different geographic contexts? How can public charging infrastructure work to support the electrification of fleets and promote driving on electricity?
How might automated fleets change investment decisions around charging infrastructure, including the economics of wireless charging or battery swapping? What business models, data sharing, or policy is needed to balance charging infrastructure needs to support mobility service fleet operations and grid operations?
What are the energy and emissions implications of various market and regulatory designs of power markets? How can they facilitate the transition to renewable and low-carbon energy generation?
Electrifying vehicles can reduce some of the environmental impacts of mobility, notably local air pollution and greenhouse gas emissions. But other adverse effects on society could be exacerbated by emerging mobility technologies and trends, including congestion, inequality, and mobility access issues. Policy makers will need to implement comprehensive policy packages that guard against these challenges. We will explore these and other critical issues in upcoming commentaries.
*Jacob Teter, Transport Analyst
Are robots sexist? UN report shows gender bias in talking digital tech
Why do most voice assistants have female names, and why do they have submissive personalities? The answer, says a new report released on Friday by UNESCO, the UN's Education, Science and Culture agency, is that there are hardly any women working in the technical teams that develop these services and other cutting-edge digital tools.
The publication, produced in collaboration with the Germany Government and the EQUALS Skills Coalition – an alliance of public and private sector partners which encourages the involvement of women and girls in scientific and digital technology sectors – is called "I'd Blush If I Could."
The title is a reference to the standard answer given by the default female-voice of Apple's digital assistant, Siri, in response to insults from users. Apart from Siri, other "female" voice assistants also express submissive traits, an expression of the gender bias built in to Artificial Intelligence (AI) products as a result of what UNESCO calls the "stark gender-imbalances in skills, education and the technology sector."
Several recommendations are made in the study, including advice to stop making digital assistants female by default; programming them to discourage gender-based insults and abusive language; and developing the advanced technical skills of women and girls so they can steer the creation of new technologies alongside men.
Given the explosive growth of voice assistants, says the report, there is an urgent necessity to help more women and girls cultivate strong digital skills.
Bridging the digital gender gap is an issue for all countries
Today, women are extremely under-represented in teams developing AI tools: women make up only 12 percent of AI researchers, six percent of software developers, and are 13 times less likely to file ICT (information and communication technology) patents.
"Obedient and obliging machines that pretend to be women are entering our homes, cars and offices," says Saniye Gülser Corat, Director of Gender Equality at UNESCO. "Their hardwired subservience influences how people speak to female voices and models how women respond to requests and express themselves. To change course, we need to pay much closer attention to how, when and whether AI technologies are gendered and, crucially, who is gendering them."
Organisations that embed cybersecurity into their business strategy outperform their peers
Organisations that take a business-driven cybersecurity approach to their digital initiatives achieve better outcomes and outperform their peers, according to PwC's May 2019 Digital Trust Insights Survey.
The global survey of more than 3,000 executives and IT professionals worldwide found that the top 25% of all respondents – market leaders known as "trailblazers" – are not only leading the way on cybersecurity but also delivering more value and better business outcomes.
Among respondents who say growing revenue is the top value sought from digital transformation efforts, nearly nine in 10 trailblazers say they are getting a payoff that meets or exceeds their expectations (compared to 66% of the other respondents).
Trailblazers are also significantly more optimistic about the potential growth in revenue and profit margin for their companies, with 57% percent expecting revenue to grow by 5% or more, and 53% expecting profit margin to grow by 5% or more.
The survey revealed key demographic information about trailblazers. Many are large companies; 38% of respondents from companies worth at least US$1 billion are trailblazers. The financial services (FS) industry and the technology, media, and telecommunications (TMT) sector are particularly well represented in the leader group. Thirty-three percent of FS respondents and 30% of TMT respondents are trailblazers, compared to roughly a quarter of the survey base in other industries.
Geographically, just 21% of EMEA (Europe, the Middle East and Africa) respondents are trailblazers, compared to 30% in the Americas, and 30% in Asia Pacific.
The leading behaviours that set trailblazers apart from their corporate peers include aligning their business and cybersecurity strategies, taking a risk-based approach, and coordinating their teams that manage risk. Key findings from PwC's Digital Trust Insights survey illustrate the edge that trailblazers maintain in all three areas:
Connected on strategy: 65% of trailblazers strongly agree their cybersecurity team is embedded in the business, conversant in the organisation's business strategy and has a cybersecurity strategy that supports business imperatives (vs. 15% of others)

Connected on a risk-based approach: 89% of trailblazers say their cybersecurity teams are consistently involved in managing the risks inherent in the organisation's business transformation or digital initiatives (vs. 41% of others)
Coordinated in execution: 77% percent of trailblazers strongly agree their cybersecurity team has sufficient interaction with senior leaders to develop an understanding of the company's risk appetite around core business practices (vs. 22% of others)
"By focusing on building digital trust, trailblazers are driving more proactive, pre-emptive and responsive actions to embed these strategies into the business, as opposed to their peers who primarily look to minimise the operational impacts of cyber threats in reactive manner," comments TR Kane, PwC US Strategy, Transformation & Risk Leader.
More than eight in 10 trailblazers say they have anticipated a new cyber risk to digital initiatives and managed it before it affected their partners or customers (compared to six in 10 of others).
"Organisations that take a proactive approach to cybersecurity and embed it into every corporate action will be best placed to deliver the advantages of digital transformation, manage related risks and build trust," adds Grant Waterfall, EMEA Cybersecurity and Privacy Leader, PwC UK.
"Our research highlights the need for organisations to embed their cybersecurity teams within the business to support strategic goals. It's not just about protecting assets – it's about being a strategic partner in the organisation," adds Paul O'Rourke, Asia Pacific Cybersecurity and Privacy Leader, PwC Australia.
Business in Need of Cyber Rules
For more than 20 years, countries have been struggling to introduce a set of rules of conduct and liability requirements for digital space users. Progress in designing a code of cyber conduct is all the more relevant since digitalization is sweeping the planet at breakneck speed, creating new risks along with new opportunities. Businesses that are confronted with new challenges and threats in the digital space are putting forward their own initiatives, thereby pressing governments to speed up the process of adopting an international cyber code.
Why is the business community interested in setting rules in the cyber environment? There are many reasons for this.
Firstly, the quantity and quality of hacker attacks on the private sector increase every year. Hackers target any enterprises — whether they are small enterprises or technological giants. Attacked by the NotPetya virus, the world largest container carrier Maersk sustained $300 million damage and had to shell out nearly $1 billion for restoration. In total, according to Sberbank's estimates, the damage to the global economy from hacker attacks in 2019 can reach about $2.5 trillion, and by 2022 — as much as $8–10 trillion.
Secondly, many technology-oriented companies, facing a lack of trust on the part of government agencies, experience severe difficulties in promoting their business projects abroad. At present, the UK, Norway, Poland, and other countries are involved in a debate about whether Huawei should be allowed to build fifth-generation mobile communication networks (5G). Huawei is suspected of stealing intellectual property and espionage. The US, Australia, New Zealand have introduced a ban on the use of 5G equipment from Huawei.
Not only Chinese companies face distrust. Google, Apple, Microsoft, Kaspersky Lab, and many others are often accused of illegally spying on people.
Thirdly, IT companies are forced to pay huge sums to protect their customers against hacker attacks and guarantee information security. Microsoft allocates more than $1 billion for this purpose yearly.
In the absence of a political solution to ensure international information security, private companies, which are keen to safeguard themselves and their customers, have chosen to conduct negotiations with each other on information security cooperation and are launching their own initiatives. Thus, coming into existence is a business information security track running parallel to the government.
In February 2017, Microsoft's President Brad Smith launched the Digital Geneva Convention initiative. The Convention is expected to oblige governments not to take cyber attacks on private sector companies or the critical infrastructure of other states, and not to use hacker attacks to steal intellectual property.
Overall, the document formulates six basic principles of international cybersecurity:
No targeting of tech companies, private sector, or critical infrastructure.
Assist private sector efforts to detect, contain, respond to, and recover from events.
Report vulnerabilities to vendors rather than to stockpile, sell, or exploit them.
Exercise restraint in developing cyber weapons and ensure that any developed are limited, precise, and not reusable.
Commit to non-proliferation activities to cyber weapons.
Limit offensive operation to avoid a mass event.
However, while the Digital Geneva Convention is still on paper, 34 technology companies, including Microsoft, without waiting for decisions at the government level, signed the Cybersecurity Tech Accord in April 2018. Thus, the largest ever group of companies have become committed to protecting customers around the world from cybercriminals.
Cybersecurity Tech Accord members have called for a ban on any agreements on non-disclosure of vulnerabilities between governments and contractors, brokers, or cybersecurity experts; they also call for more funding for vulnerability detection and research.
Besides, signatories of the agreement have come up with a series of recommendations to strengthen confidence-building measures, which are based on the proposals of the UN and OSCE.
Such measures include:
-Develop shared positions and interpretations of key cybersecurity issues and concepts, which will facilitate productive dialogue and enhance mutual understanding of cyberspace and its characteristics.
-Encourage governments to develop and engage in dialogue around cyber warfare doctrines.
-Develop a list of facilities that are off-limits for cyber-attacks, such as nuclear power plants, air traffic control systems, banking sectors, and so forth.
-Establish mechanisms and channels of communication to respond to requests for assistance by another state whose critical infrastructure is subject to malicious ICT acts (organizing, i.e. tabletop exercises).
By now, Cybersecurity Tech Accord has been signed by 90 companies, including Microsoft, Facebook, Cisco, Panasonic, Dell, Hitachi, and others.
Another initiative was presented in 2018 by Siemens, which came up with the Charter of Trust. The Charter, which was signed by 16 companies, including IBM, AIRBUS, NXP, and Total, urges companies to set up strict rules and standards to foster trust in ICT and contribute to further development of digitalization.
Facebook has become part of the process too. In late March 2019, Mark Zuckerberg — the founder and CEO of Facebook — urged governments to become more actively involved in regulating the Internet. In particular, Zuckerberg spoke in favor of introducing new standards related to the Internet and social networks. These standards would come useful to guarantee the protection of personal data, prevent attempts to influence elections or disseminate unwanted information, and would assist in providing a solution to the problem of data portability.
Another initiative worth mentioning is the creation in 2014 of the Industrial Internet Consortium TM, IIC, which was founded on the initiative of AT & T, Cisco, GE, IBM, and Intel. This is a non-profit open-membership group that seeks to remove barriers between different technologies in order to maximize access to big data and promote the integration of physical and digital environment.
Some initiatives are coming from the Russian private sector. In particular, since 2017, Norilsk Nickel has been active on the international scene promoting the Information Security Charter of critical industrial facilities. The Charter's main provisions include condemnation of the use of ICT for criminal, terrorist, military purposes; supporting efforts to create warning and detection systems, and assist in the aftermath of network attacks; and sharing best practices in information security.
In turn, Sberbank has launched an initiative to hold the world's largest International Cybersecurity Congress. Last year, such a congress took place with the participation of 681 companies from 51 countries. The second such Congress is scheduled for this June. The Forum serves as an inter-sectoral platform that promotes global dialogue on the most pressing issues of ensuring information security in the context of globalization and digitalization.
Most business initiatives hinge on the fact that they all call for developing confidence-building measures and rules of conduct in the digital space. Besides, the business community welcomes the need to adjust international law to the new realities of the digital economy.
Private sector initiatives can perfectly be streamlined with initiatives put forward by countries within the framework of the UN. After all, by and large, governments pursue the same goals as business in this area. The use of ICT for peaceful purposes, confidence-building measures, the supply of information about vulnerabilities — all this is significant both for business and for most states.
Fortunately, the global discussion under the aegis of the UN on issues related to International Information Security is getting back on track after a pause of about one year. From now on, it will be attended by representatives of the private sector. According to the resolution (A/RES/73/27), the mandate of the future Open-Ended Working Group (OEWG) allows for the possibility of holding inter-session consultative meetings with representatives of businesses, non-governmental organizations and the scientific community to exchange opinions on issues within the group's mandate. The first inter-sessional meeting with representatives of global business is scheduled for November 2019.
In conclusion, we would like to remark that the issue of information security is dynamic and for this reason, it can be adequately addressed only with the close cooperation of governments and technology companies, since it is the latter that keep pace with the development of technologies and are the drivers of the digital economy. Governments should keep a close eye on the initiatives of non-state actors and put the most useful proposals on the agenda of discussions at international forums. Moreover, once adopted and approved at the government level, these standards and regulations should have a legal force, rather than be recommendatory — this is the only way to guarantee the order in the cyber environment.
First published in our partner RIAC