Shared, automated… and electric?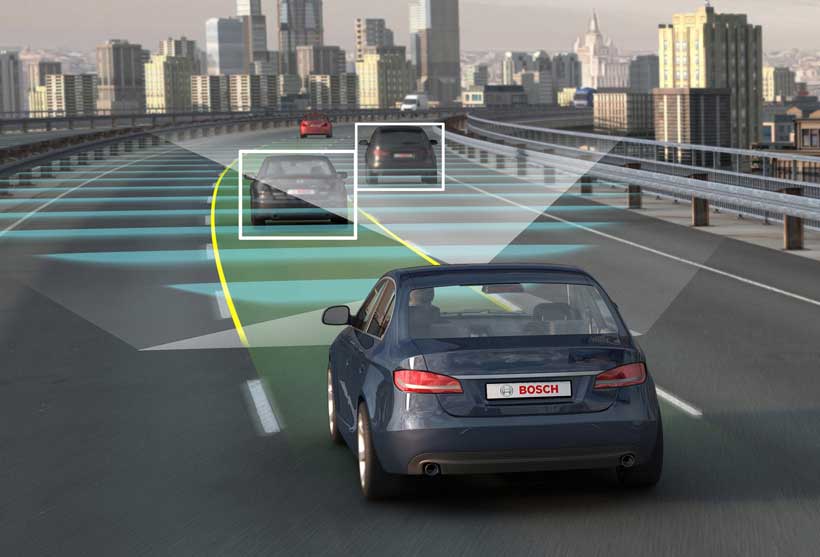 Authors: George Kamiya and Jacob Teter*
Automated driving and shared mobility could dramatically reshape road transport over the coming decades, with major implications for vehicle electrification and the broader electricity system. But can we assume that shared and/or autonomous vehicles of the future will be electric?
While electric vehicles (EVs) tend to be more expensive to purchase, they have lower fuel and maintenance costs than conventional vehicles. As shared and/or autonomous fleets would typically have heavier use patterns than with privately owned vehicles, the lower running costs could make EVs cheaper overall. But whether EVs could fulfil all the operational and technical requirements of shared and/or autonomous vehicles is less certain.
Building upon our look at emerging mobility technologies and services, we discuss the opportunities and challenges of electrifying shared mobility car fleets today and examine prospects for electrifying autonomous vehicles in the future. We explore how we might need to begin to re-think EV-related policies and investments to capitalise on synergies between the three revolutions – sharing, automation and electrification.
Shared and electric?
Car sharing services, which emerged in major cities in the early 2000s, allow members to borrow cars on a short-term basis. As car sharing fleets tend to have shorter trip distance profiles and higher utilisation rates compared to privately owned vehicles, EVs might be a good fit. In fact, several car sharing programs already operate all-electric fleets, including Moov'in.Paris, BlueSG (Singapore), Carma (San Francisco), car2go (Stuttgart, Amsterdam, Madrid, Paris), and DriveNow (Copenhagen).
Most car sharing services operate in one of two ways: free-floating systems where cars can be parked anywhere, or hub/depot services where cars must be left in designated parking spots. In recent years, smartphones and mobile connectivity have made free-floating systems (and by extension one-way journeys) easier to access and pay for.
But free-floating systems using EVs face operational challenges as they rely on a limited number of public fast chargers. These challenges could be overcome through larger batteries, a better-designed charging network (e.g. faster chargers, more stations), or user incentives. In comparison, hub/depot car sharing systems can schedule slower and cheaper charging on their own chargers during vehicle downtimes.
Just as smartphones have changed the way car sharing services operate, they have fostered the rapid expansion of app-based ride-sourcing services provided by so-called transportation network companies (TNCs) such as Uber, Lyft, Didi Chuxing and GrabTaxi. The adoption of EVs in TNC fleets has been slow, despite the significant fuel and maintenance savings potential of EVs for full-time drivers working with TNCs. EV shares on the major ride-sourcing platforms remain below 1% with the exception of Didi at 1.3%, which already has over 400 000 EVs on its network. In California, EVs represented about 1% of vehicle share and trip miles in 2017.
There are also several barriers to EV adoption in taxis and ride-sourcing fleets. First, EVs are generally more expensive to purchase, and few EV models available today meet all the operational requirements of taxis and ride-sourcing services – notably long electric range, seat capacity and large trunk space.
Second, the combination of limited driving range, long charge times, and/or limited access to fast charging can pose challenges – searching for available chargers and long charging times could mean foregone revenues for drivers. Some taxi fleets are demonstrating the use of fuel cell electric vehicles (FCEVs) which could address some of these operational challenges.
Third, TNCs have limited ability to influence purchase decisions of their drivers, including in most jurisdictions where they cannot specify the use of particular vehicle models. But several TNCs are initiating programs to encourage usage of EVs on their platforms. Uber's Clean Air Program in London provides financial incentives to drivers to switch to or drive more in EVs while Lyft ExpressDrive's short-term lease options allow drivers to try EVs with little risk. Maven, GM's car-sharing spin-off, offers a service of short-term rentals of the Chevrolet Bolt BEV to drivers working for TNCs and other shared platforms.
Shifting to EVs for car sharing and TNCs could lead to much larger per-vehicle reductions in GHG and local pollutant emissions compared to privately owned EVs. High utilisation and faster fleet turnover could also help to accelerate battery innovation cycles and more rapid adoption of increasingly efficient vehicles. In addition, given the importance of EV awareness and experience in influencing purchase decisions, the potential exposure of the benefits of electric drive to millions of potential car buyers could indirectly help to increase adoption of privately owned EVs.
Autonomous and electric?
Meanwhile, rapid advances in sensing technologies, connectivity, and AI are bringing highly automated vehicles – autonomous vehicles (AVs) – closer to market. Waymo recently launched their self-driving car service, Waymo One, while major automakers have announced plans to introduce AVs as early as 2020.
Just as with shared mobility and electrification, there are synergies between automation and electrification. With high utilisation rates, commercial fleet applications (where early adoption of AVs seems likely) tend to favour powertrains with lower operations and maintenance costs, including EVs. Well-coordinated fleets of electric AVs may be able to manage challenges around range, access to charging infrastructure, and charging time management. Automated driving technologies may also be easier to implement in EVs due to the greater number of drive-by-wire components.
However, higher utilisation rates of commercial AVs will also mean greater travel distances per day, requiring larger and more expensive battery packs or more frequent recharging (and downtime). AVs may also require significant power consumption to power on-board electronics, though the efficiency of these chips is improving rapidly, from 3‑5 kW in the first generation to less than 1 kW today.
While there is considerable debate regarding how quickly (and if ever) AVs will enter the mainstream, there are specific use cases where the feasibility and economics favour early adoption. For example, commercial applications where labour costs are high or where automation could enable higher vehicle utilisation (e.g. trucks, buses, taxis and ride-sourcing) have the largest potential for cost-cutting through automation.
Pilots and trials are underway for these applications in over 80 cities around the world, and nearly all are using some form of electrified vehicle. Notable examples include robotaxis from Waymo and nuTonomy/Lyft, autonomous electric shuttles across cities in Europe and North America, and autonomous electric buses in Asia. In California, EVs now account for around 70% of automated vehicle trial miles (mostly plug-in hybrids).
A growing number of trials of autonomous electric urban delivery vehicles are also being undertaken in a number of cities in China and the United States. While testing of autonomous freight trucks has been limited to date, early models and concepts from Einride, Ford, and Volvo suggest a push towards all-electric. Tesla's all-electric Semi is equipped with Enhanced Autopilot (equating to SAE Level 2 automation), which allows for automatic lane-keeping, forward collision warning, and automatic emergency braking.
Shared, autonomous and electric vehicles… and the grid
Governments, utilities, and other companies are actively working to build out charging infrastructure to support the growing number of EVs. Recent research (here, here, and here) shows how public charging infrastructure in particular will be critical in catalysing further market uptake of personally owned electric cars.
For fleets, their intensive and distinct use patterns imply greater (and different) needs for charging compared to private EVs. The availability and coverage of public and fast chargers could be a critical factor in how quickly these fleets become electric, and how business models evolve around shared and/or automated mobility.
EVs currently make up only about 1% of all passenger cars globally, but clustering effects in EV adoption at the local level, combined with uncoordinated charging, could cause problems for the distribution grid, and eventually require greater investments in power generation and transmission.
A combination of pricing incentives and digital technologies (including, eventually, coordinated discharging of EV batteries) could better coordinate fleet and private charging of EVs, minimising negative grid impacts, reducing CO2 emissions, and providing ancillary services. A transition to shared, automated, and electric vehicle (SAEV) fleets could also yield significant system-wide benefits for the grid, assuming the necessary digital technologies and incentive structures are in place.
Researchers are already looking at how different fleet compositions of SAEVs and charger availability could impact costs, operations, and grid impacts. For instance, fleet simulations in Austin, Texas (2016, 2018); Zurich, Switzerland (2016); Columbus, Ohio (2018); and Tokyo, Japan (2019) have investigated how varying fleet size, electric range, charger speed, and pooling could impact vehicle travel patterns and wait times. As the electric fleets modelled in these simulations begin to roll out in the real world, empirical data will lead to a far more robust and deep understanding of the opportunities and trade-offs of SAEVs.
In the near-term, appropriate data sharing between policy makers, utilities, and fleet operators could help anticipate needs for charging infrastructure as mobility service fleets electrify. Over the long-term, shifts towards SAEV fleets could improve the economics of charging infrastructure by increasing utilisation, promoting faster returns on investments and reducing reliance on subsidies and indirect revenue streams through grid services. Utilities could also explore rate structures that maximise grid benefits. Volumetric energy rates based on hourly wholesale pricing, for instance, may be a promising means of reducing peak loading and promoting charging at times when variable renewables are at their peak.
Policies and strategies to electrify a shared and/or automated future
National, regional, and municipal governments around the world are implementing a range of policies to encourage EV adoption and use. Country (and city)-specific objectives, constraints, and contexts will continue to shape the design of appropriate policy mixes for each jurisdiction.
Purchase incentives have generally been effective in encouraging the purchase of EVs, in turn helping to stimulate investment and bring down costs of battery and EV production. Mandates that car manufacturers produce minimum volumes of EVs (i.e. ZEV mandates) have complemented these by providing supply-side certainty.
But with growing adoption of shared (and potentially autonomous) mobility, the importance of policies designed to more directly incentivise the use of EVs over conventional vehicle travel will grow. These policies could include fuel taxes, zero-emission zones, road pricing, HOV and transit lane access, incentives for electric mobility services, or even restrictions on the use of conventional vehicles. Supporting the build-out of charging infrastructure will continue to be crucial to further EV adoption and use, including fast-charging infrastructure in densely populated metropolises and a robust charging network to support a transition to all-electric fleets. Cities where taxi and bus fleets are already making the transition to electric drive may be able to leverage fast-charging stations built for these fleets to spur a transition to electric shared mobility.
Researchers and policymakers are exploring alternative policy frameworks that could be effective in promoting electrification of shared and, eventually, autonomous fleets. California's SB-1014 "California Clean Miles Standard and Incentive Program: zero-emission vehicles" approved in September 2018 aims to establish annual emission reduction targets for TNCs per passenger-mile. London's Ultra Low Emissions Zone encourages for all road users, including fleets, to switch to EVs.
Given the uncertainty in how emerging trends could reshape mobility, policymakers might look to more flexible and forward-looking policies and strategies to get ready for different futures.
There may already be useful lessons learned on EV policy and infrastructure planning from cities with high rates of electrified taxis and buses such as Shenzhen, Amsterdam and Santiago. Electric bus depots or other centralised charging hubs could also serve mobility service fleets of the future, supplementing or even servicing the majority of charging needs. Such hubs could be located outside of cities, where property values (not to mention constraints on high voltage installations) are lower. But there may be systems-level repercussions to relying on such a strategy: it could lead to more traffic congestion and lower operational service efficiency from increased "deadheading".
Dynamics are likely to differ between cities and geographies, driven by differences in power generation mixes and in mobility patterns. Simulations and case studies can begin to illustrate the levers behind such differences, and to anticipate the potential transformations that might occur if, and when, cars and buses become fully autonomous.
To help inform the design of flexible and forward-looking policies, research needs to continue to improve our understanding of a few key questions:
How do the charging needs of fleets differ from those of privately owned cars and in different geographic contexts? How can public charging infrastructure work to support the electrification of fleets and promote driving on electricity?
How might automated fleets change investment decisions around charging infrastructure, including the economics of wireless charging or battery swapping? What business models, data sharing, or policy is needed to balance charging infrastructure needs to support mobility service fleet operations and grid operations?
What are the energy and emissions implications of various market and regulatory designs of power markets? How can they facilitate the transition to renewable and low-carbon energy generation?
Electrifying vehicles can reduce some of the environmental impacts of mobility, notably local air pollution and greenhouse gas emissions. But other adverse effects on society could be exacerbated by emerging mobility technologies and trends, including congestion, inequality, and mobility access issues. Policy makers will need to implement comprehensive policy packages that guard against these challenges. We will explore these and other critical issues in upcoming commentaries.
*Jacob Teter, Transport Analyst
Can big data help protect the planet?
How do we get to a more sustainable and inclusive future if we don't know where we are? This is where data comes in and, right now, we do not have the data we need.
These were some of the questions asked at the Third Global Session of the UN Science-Policy-Business Forum held during the UN Environment Assembly. The virtual discussion delved into the role of big data and frontier tech in the transition to a sustainable future.
Opening the session, United Nations Environment Programme (UNEP) Executive Director Inger Andersen said science needed to be digitized so it could be more democratic and accessible. She said digital transformation is central to UNEP's new Medium-Term Strategy.
"Big data and new tech can support real-time monitoring of the environment, help consumers adopt more sustainable behaviour, and create sustainable value chains," she said. "The [UN] Secretary-General has made it very clear that digital transformation has to be part and parcel of the UN … we have oceans of data but drops of information."
UNEP studies show that for 68 per cent of the environment-related Sustainable Development Goal indicators, there is not enough data to assess progress.
At the event, participants stressed that knowledge obtained through the latest digital technologies such as Artificial Intelligence, Machine Learning and the Internet of Things could speed up progress on environmental goals. Better data could inform interventions and investment, while boosting results and impact measurement.
Bridging the data divide
The data deficit is also hindering the world's ability to respond to climate change.
Petteri Taalas, Secretary-General of the World Meteorological Organization, said earth observation systems and early warning services were still poor in parts of the world, with around US$ 400 million needed to improve these.
"That is one of the ways to adapt to climate change – to invest in early warning services and observation systems. We have to monitor what is happening to the climate but this monitoring is in poor shape," he said.
Making the right technology available to developing countries not only presents a financing challenge, but also underlines the profound need for accessible, open-source technology.
Munir Akram, President of the UN Economic and Social Council, said bridging the digital divide is critical. He noted that connectivity was only around 17 per cent in the poorest countries compared to above 80 per cent in richer countries.
"We need to build a database for all the open source technologies that are available in the world and could be applied to build greener and more sustainable structures of production and consumption. These technologies are available but there is no composite database to access them," he said.
UNEP's digital transformation
UNEP's commitment to harnessing technology for environmental action begins 'at home.' At the fourth session of the UN Environment Assembly in 2019, Member States called for a Big Data Strategy for UNEP by 2025.
The organisation is currently undertaking a digital transformation process, while also focusing on four key challenges:
Help producers measure and disclose the environmental and climate performance of their products and supply chains;
Help investors assess climate and environmental risks and align global capital flows to climate goals;
Enable regulators to monitor real-time progress and risks;
Integrate this data into the digital economy to shape incentives, feedback loops and behaviours.
Indispensable tools
Other cutting-edge digital transformation initiatives are also in progress. UNEP's World Environment Situation Room, a platform put together by a consortium of Big Data partners in 2019, includes geo-referenced, remote-sensing and earth observation information and collates climate data in near real-time.
At the event, Juliet Kabera, Director General of the Rwanda Environment Management Authority, described how her country had invested heavily in technology, including connectivity, drones and online platforms, such as the citizen e-service portal, Irembo.
"There is no doubt that technology has a critical role in addressing the urgent challenges we all face today, regardless of where we are in the world," Kabera said. "The COVID-19 pandemic once again reminded us that science and technology remain indispensable tools for humanity at large."
Women and girls belong in science
Closed labs and increased care responsibilities are just a two of the challenges women in scientific fields are facing during the COVID-19 pandemic, the UN chief said in his message for the International Day of Women and Girls in Science, on Thursday.
"Advancing gender equality in science and technology is essential for building a better future", Secretary-General António Guterres stated, "We have seen this yet again in the fight against COVID-19".
Women, who represent 70 per cent of all healthcare workers, have been among those most affected by the pandemic and those leading the response to it. Yet, as women bear the brunt of school closures and working from home, gender inequalities have increased dramatically over the past year.
Woman's place is in the lab
Citing the UN Educational, Scientific and Cultural Organization (UNESCO) he said that women account for only one third of the world's researchers and hold fewer senior positions than men at top universities, which has led to "a lower publication rate, less visibility, less recognition and, critically, less funding".
Meanwhile, artificial intelligence (AI) and machine learning replicate existing biases.
"Women and girls belong in science", stressed the Secretary-General.
Yet stereotypes have steered them away from science-related fields.
Diversity fosters innovation
The UN chief underscored the need to recognize that "greater diversity fosters greater innovation".
"Without more women in STEM [science, technology, engineering and mathematics], the world will continue to be designed by and for men, and the potential of girls and women will remain untapped", he spelled out.
Their presence is also critical in achieving the Sustainable Development Goals (SDGs), to close gender pay gaps and boost women's earnings by $299 billion over the next ten years, according to Mr. Guterres.
"STEM skills are also crucial in closing the global Internet user gap", he said, urging everyone to "end gender discrimination, and ensure that all women and girls fulfill their potential and are an integral part in building a better world for all".
'A place in science'
Meanwhile, despite a shortage of skills in most of the technological fields driving the Fourth Industrial Revolution, women still account for only 28 per cent of engineering graduates and 40 per cent of graduates in computer science and informatics, according to UNESCO. 
It argues the need for women to be a part of the digital economy to "prevent Industry 4.0 from perpetuating traditional gender biases".
UNESCO chief Audrey Azoulay observed that "even today, in the 21st century, women and girls are being sidelined in science-related fields due to their gender".
As the impact of AI on societal priorities continues to grow, the underrepresentation of women's contribution to research and development means that their needs and perspectives are likely to be overlooked in the design of products that impact our daily lives, such as smartphone applications.
"Women need to know that they have a place in science, technology, engineering and mathematics, and that they have a right to share in scientific progress", said Ms. Azoulay.
'Pathway' to equality
Commemorating the day at a dedicated event, General Assembly President Volkan Bozkir informed that he is working with a newly established Gender Advisory Board to mainstream gender throughout all of the UN's work, including the field of science.
"We cannot allow the COVID-19 pandemic to derail our plans for equality", he said, adding that increasing access to science, technology, engineering and mathematics education, for women and girls has emerged as "a pathway to gender equality and as a key objective of the 2030 Agenda for Sustainable Development".
Mr. Volkan highlighted the need to accelerate efforts and invest in training for girls to "learn and excel in science".
"From the laboratory to the boardroom, Twitter to television, we must amplify the voices of female scientists", he stressed.
STEM minorities
Meanwhile, UNESCO and the L'Oréal Foundation honoured five women researchers in the fields of astrophysics, mathematics, chemistry and informatics as part of the 23rd International Prize for Women in Science. 
In its newly published global study on gender equality in scientific research, To be smart, the digital revolution will need to be inclusive, UNESCO shows that although the number of women in scientific research has risen to one in three, they remain a minority in mathematics, computer science, engineering and artificial intelligence.
"It is not enough to attract women to a scientific or technological discipline", said Shamila Nair-Bedouelle, Assistant UNESCO Director-General for Natural Sciences. 
"We must also know how to retain them, ensuring that their careers are not strewn with obstacles and that their achievements are recognized and supported by the international scientific community".
Importance of information technology and digital marketing in Today's world
In the current times, to cope up with the demands of the changing world, we need to adopt digital and modern platforms. With the world rapidly growing towards digitalization and investing in information technology, our state is also going for unconventional means for carrying out different tasks in a more appropriate and time saving manner.
Firstly, we can take an example of online shopping. Many international and local brands have their online stores. Customers can order anything from any part of the world without traveling from one place to another. This initiative has contributed towards time saving and efficient use of technology. One can get whatever they want at their doorstep without any hustle of the traffic. This initiative has boosted the business as there are walk in customers as well as online. This initiative has also attracted a large number of audience due to ease and convenience in shopping. This phenomenon comes under the digitalization process. We should not forget the significance of internet in this regard as it was the first step towards digitalization. All the communication and digital platforms we are using are accessible to us due to internet.
Another aspect of information technology is combating the communication gap between states and its masses. Today, there are many applications like WhatsApp, Skype, Facebook, messenger etc. through which one can communicate with his/her friends, relatives without being physically present there.
We have websites of different organizations as well as educational institutions through which we can get the information of that specific organization. Like, when we are registered with an organization, all our data is stored on its official page and accessible to specific persons. Same is the case with students that their educational record is held by university and when they are registered with their institutions, they can receive any updates or any new events or job opening through emails and messages.
The Covid-19 factor cannot be ignored in this regard. Due to the rise in Corona cases, jobs have been shifted from physical to online. Work-from-home is the new normal. All this is happening due to the digitalization process. It would not be wrong to say that the progress in information technology and digital platforms has made the life easier for the people.
Another prominent component is the online banking. Through this people can easily do transactions through their phones or PC's by logging in to their bank accounts while sitting at their home and can access it any time. Bills can be paid through it. This is definitely a sigh of relief for the people who are tired of standing in the long queue outside banks to submit their bills or complexities while going to banks and doing transactions over there. This facility has also minimized the time wasted in traffic jams and standing in queue for long hours while going to banks. This time could be used for other productive tasks.
Online registration of cars in Islamabad initiated during the COVID-19 is another wonder of digitalization process. Islamabad administration has made it easier for its people to register their cars while sitting at their homes without the fear of being infected. Food delivery systems should also be appreciated for their smart work. There are apps like food panda, cheetah etc. through which people can order their desired food through a call. Many food chains offer home deliveries that has made the lives of the people much convenient.
The much-appreciated step by the government is producing Pakistan made ventilators and stents in the view of the rapidly increasing Corona cases. This was possible due to appropriate scientific and technological knowledge. The government has also said that soon we will be seeing Pakistan made chargeable vehicles on the roads. They will prove to be economical and fuel saving; they will be easy to handle and have human friendly interface.
Developments in Nadra is another milestone as now everything is computerized, there is no paperwork required and all the records are saved in computers. Recently, our interior minister has said that Nadra will now exempt the cost of making identity cards and the card will be provided to the person after 15 days as previously it to took more time to give the card to the concerned person. Removing check posts in the capital and substituting them with other efficient measures like cameras, drones is another achievement. Another recent development in the line of digitalization that cannot be ignored is inauguration of online system by the Islamabad traffic Police through which people can get their license and other paperwork can be done through the online portal.
It can be concluded that we are gradually moving from traditional ways of working towards a digitalized era. However, there is still a room for improvement, the good thing is that people are understanding the importance of the digitalization process by gradually accepting it but further awareness through innovative campaigns does not bring any bad. An interesting take pertinent to advanced digitalization and technological growth is that it had definitely made people to completely rely on digital processes and solutions that now people have to opt for these advanced strategies in any case, whether they are comfortable with or not. Obviously, good things take time and using digital resources for fruitful purposes is not a bad idea at all; unless and until resources are not wasted.