Symposium seeks solutions to school-related gender- based violence
A Global Learning Symposium on ending school-related gender-based violence (SRGBV) will be held from 26 to 28 March 2019 in Johannesburg, South Africa. The event is timely in the context of a renewed global conversation around continued gender inequality, triggered in 2018 by the #MeToo movement and an increased commitment around the world to make schools safer places.
The Global Learning Symposium is a biennial event held by the Global Working Group to End School-Related Gender-Based Violence (link is external), co-hosted by UNESCO and UNGEI. The learning symposium aims to help partners, including representatives from Ministries of Education, civil society, UN agencies, education unions and research, develop a collective understanding of SRGBV and find solutions to address it.
School-related gender-based violence can be defined as acts or threats of sexual, physical or psychological violence occurring in and around schools, perpetrated because of gender norms and stereotypes, and enforced by unequal power dynamics.
Joanna Herat, UNESCO Team Leader in the Section of Health and Education said "School-related gender-based violence impacts millions of children and young people across the world. Not only does it compromise well-being and physical and emotional health, it has far-reaching educational consequences".
"In partnership with the Global Working Group to End School-Related Gender-Based Violence and through the upcoming Learning Symposium, UNESCO envisages a world where no child or young person is denied the fundamental right to education because of SRGBV."
"Gender-based violence that happens in schools tends to mirror the types of gender violence that takes place in the broader community. This positions schools as an important context for challenging and changing the norms and practices that lead to violence and inequality in the broader community."
This year's Learning Symposium will be held in Eastern and Southern Africa with a view to bringing together several countries in the region that are implementing initiatives to address SRGBV and promote gender equality in education. Participants will share on their progress and lessons-learned around addressing SRGBV.
Some of the topics to be explored at the learning symposium include:
Strengthening policy and policy implementation on SRGBV at national, district and school levels;
Working with teachers to create safe learning environments;
Shifting gender norms, behaviours and practice through innovative classroom programs;
Key elements of a 'whole school approach';
Strengthening monitoring and evaluation.
About the Global Working Group to End SRGBV
The Global Working Group was created in 2014 to respond to SRGBV by raising awareness and finding solutions to ensure schools are safe and inclusive environments, where boys and girls can learn to unleash their full potential. The Group has expanded to more than 100 members, representing 45 organizations (including humanitarian actors, civil society organizations, and regional/national offices from the UN).
Safe to Learn
The Global Learning Symposium builds on UNESCO's commitment to ensure all schools are safe places for children and young people to learn. Furthering this resolve, UNESCO has joined key partners for the 'Safe to Learn' campaign, a new initiative dedicated to ending violence in schools so children are free to learn, thrive and pursue their dreams. The campaign was initially conceived by members of the Global Partnership to End Violence Against Children: UNESCO, UNICEF, UK Department for International Development (DFID) and the United Nations Girls Initiative (UNGEI.)
Urgent action needed to protect Vietnamese workers trafficked to Serbia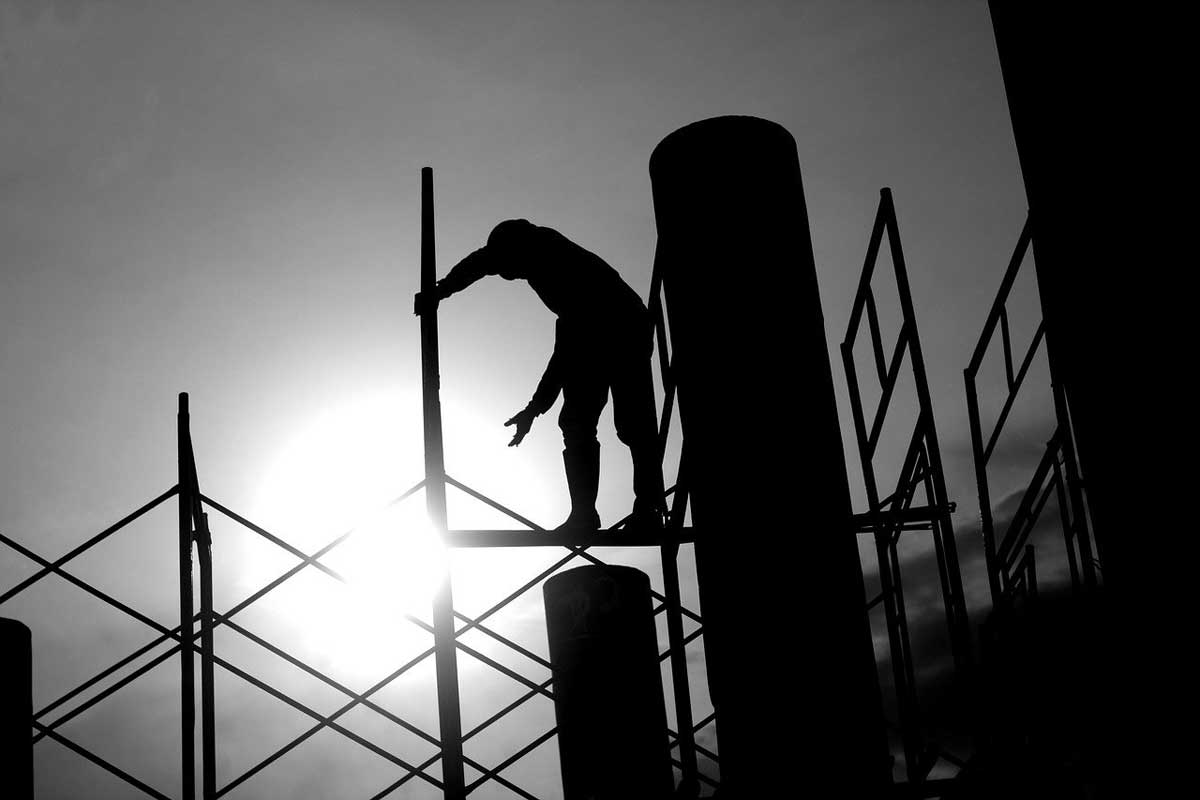 Urgent action is required to assist and protect some 400 Vietnamese migrant workers who were allegedly trafficked to Serbia, experts appointed by the UN Human Rights Council said on Friday.
Eight companies, including Vietnamese labour recruitment agencies and Chinese construction firms registered in Serbia, have reportedly been implicated in serious human rights abuses, they said, citing information received.
The experts have written to the businesses and are also in contact with authorities in the three countries.
Appalling conditions
"We are deeply concerned that these migrant workers may have been trafficked for purposes of forced labour, and have been living and working in appalling conditions in Serbia, at serious risk to their lives and health," they said in a statement. 
They were also disturbed by allegations that civil society groups wanting to assist the workers have not been allowed access to them.
The experts urged the Governments of Serbia, Viet Nam and China to ensure that businesses based in their territory, or operating under their jurisdiction, respect the human rights of all workers.
"This includes not only the businesses who rely on migrant labour but also labour recruitment agencies," they said.
Duty to protect
Regulation and monitoring of labour recruitment agencies is also critical to effectively prevent trafficking for the purposes of forced labour, they added.
The experts reminded governments of their duty to protect against business-related human rights abuses.
Countries must also take appropriate steps to ensure victims have access to justice and effective remedies, and to ensure ongoing assistance and protection, including against forced return.
They also highlighted the obligations of businesses to exercise due diligence in ensuring that the rights of all workers are protected, without discrimination, recognising the particular needs and rights of migrant workers.
Independent experts
The eight human rights experts who issued the statement receive their mandates from the UN Human Rights Council, located in Geneva.
They monitor and report on specific issues of global concern, which include trafficking in persons, contemporary forms of slavery, the human rights of migrants, and implementation of UN principles on business and human rights.
The experts operate in their individual capacity and are neither UN staff nor are they paid for their work.
UNRWA condemns demolition of Palestinian home in East Jerusalem
The UN agency that supports Palestinian refugees, UNRWA, on Thursday urged Israeli to immediately halt all evictions and demolitions in the West Bank, including East Jerusalem, after an entire family was forced out of their long-term home the previous day.
Israeli police evicted the Salhiyya family from their two adjacent houses, according to news reports, in the Sheikh Jarrah neighbourhood in East Jerusalem early on Wednesday, and later tore down the structures – a move which UNRWA's West Bank field office has condemned.
Staff who visited the scene on Thursday morning observed the total destruction of the property, with school bags, clothes and family photos still partially visible beneath the rubble.
Against international law
"Under international humanitarian law, the forcible transfer of protected persons, as well as the destruction of real or personal property belonging individually or collectively to private persons by Israel, as the occupying power, is strictly forbidden, except where such measures would be rendered absolutely necessary by imperative military reasons, or for the security of the population under occupation," the agency said. 
The 15-member Salhiyya family, who include an older woman and young child, had been living in Sheikh Jarrah for nearly 40 years, according to UNRWA.
The neigbourhood and tensions surrounding evictions, and attempted evictions, was at the heart of brutal fighting that erupted last year in Gaza, between Israel and the militant group, Hamas.
Arrests and injuries
Israeli forces raided the two Salhiyya houses on the property, at 3am on Wednesday, while the family was sleeping.
In a matter of hours the homes, as well as their possessions, were destroyed, UNRWA said, adding that Israeli forces injured several family members during the eviction operations.
The head of the family, Mahmoud Salhiyya, along with other relatives, was also arrested. Mr. Salhiyya had threatened to set himself on fire two days ago after Israeli forces demolished his business, located next door.
Other families at risk
UNRWA stated that sadly, cases like the Salhiyya's are not unique as scores of Palestine refugee families in different areas of Sheikh Jarrah alone – over 200 persons, many of them children – currently face imminent threat of eviction.
Across East Jerusalem, an estimated 218 Palestinian households are at risk of displacement by the Israeli authorities, the agency said, citing 2020 data from the UN humanitarian affairs office, OCHA.
These households comprise some 970 people, including 424 children.
UNRWA called on the Israeli authorities to abide by international law and, as the occupying power, to ensure the protection of Palestine refugees and civilians in the West Bank, including East Jerusalem.
"All individuals have a right to safe and secure housing and to live in peace and dignity," said the agency.
Agencies call for release of seriously ill child
In another development in the region, UNRWA and two other UN agencies are calling for the immediate release of a seriously ill Palestinian child detained in Israel.
Amal Nakhleh, now 18, has been held without charge for more than a year, a measure known as administrative detention. He has a rare neuromuscular disorder, according to media reports.
Israel has extended his detention until 18 May, according to a statement issued on Thursday by the UN Children's Fund (UNICEF), UNRWA, and the UN human rights office, OHCHR.
"Neither Amal nor his lawyers or family have been informed of the reasons for his arrest and detention. Amal suffers from a severe autoimmune disease that requires continuous medical treatment and monitoring," they said. 
Not an isolated case
The UN agencies called for his "immediate and unconditional release", in line with international human rights law.
This is not an isolated case, they added, as currently at least three Palestinians are in administrative detention who were under age 18 when they were first detained.
"We echo the calls of the UN Secretary-General who in his Report on Children and Armed Conflict has, every year since 2015, urges Israel to end the administrative detention of children. This practice deprives children of their liberty and must immediately end."
UNRWA seeks $1.6 billion to support Palestinian refugees in 2022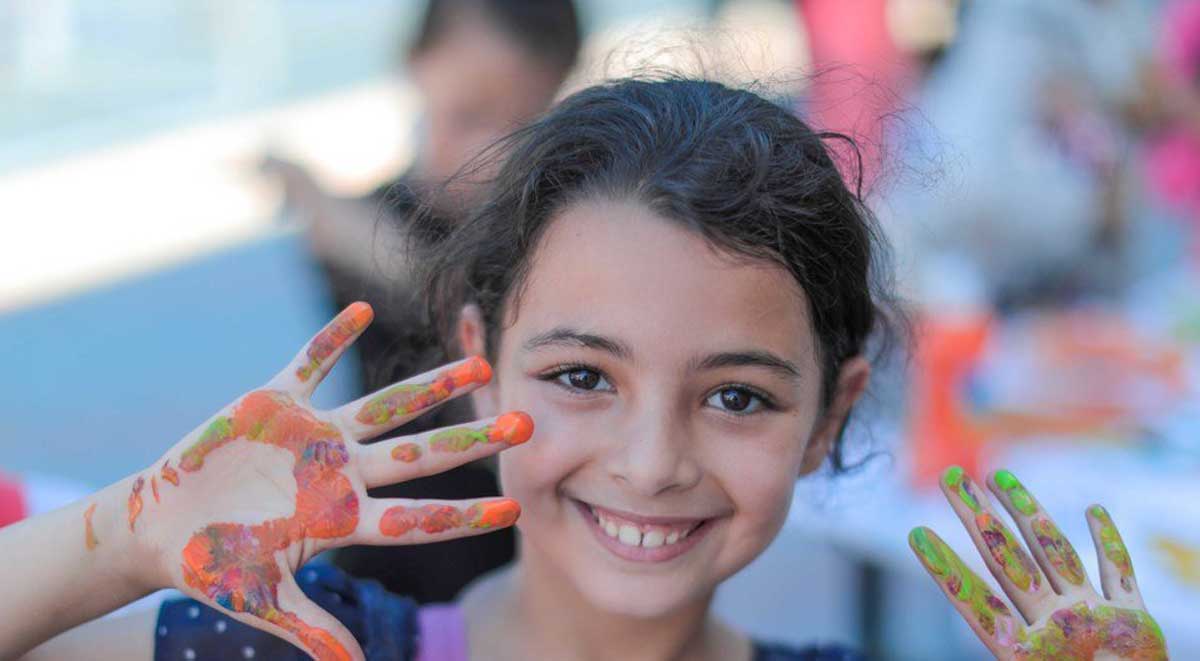 The UN agency that supports Palestinian refugees, UNRWA, on Tuesday appealed for $1.6 billion to support its lifesaving work this year amid acute regional crises and chronic funding shortfalls.
UNRWA provides services and programmes, including education, health and food assistance, to more than five million Palestinians across the Middle East.
The 2022 budget proposal includes additional emergency funding to address humanitarian needs arising from crises in Gaza, the West Bank, Syria, and Lebanon.
'Indispensable' to stability
Philippe Lazzarini, the agency's Commissioner-General, said budget shortfalls pose a serious threat to its ability to maintain operations.
"The international community recognizes the lifesaving role of UNRWA and its indispensable contribution to stability in the Middle East. It also recognizes how cost-efficient and agile UNRWA is. In 2022, that recognition must be supported by the adequate level of funding to meet this critical moment for Palestine refugees," he said.
The budget proposal comes as UNRWA confronts chronic funding gaps as needs keep rising.
Distress and despair
It is estimated that 2.3 million Palestinian refugees are living in poverty, and the COVID-19 pandemic continues to threaten health and livelihoods.
Distress and despair have become the norm among Palestinian refugees, according to UNRWA. Many, particularly in Gaza, Syria and Lebanon, report that they are ready to use any means to try to migrate outside of the region.
Breaking the cycle
UNRWA has committed to investing in comprehensive programmatic reform and modernization to meet needs in an even more cost-effective and efficient manner.
The agency said that being fully-funded across its full range of services, will assist its efforts towards breaking the cycle of despair among Palestinian refugees through measures such as providing some $31.2 million in microfinance loans and carrying out vital structural improvements to refugee camps.
"The amount that UNRWA is requesting for 2022 will directly contribute to the wellbeing of Palestine refugees, to efforts to combat and contain COVID-19 and to regional stability," said Mr. Lazzarini. urging donors to step up.
"The international community must give UNRWA sufficient and predictable funding so we may continue to provide Palestine refugees with a sense of security and normality they deserve."