ADB Supports Modernization of Uch-Kurgan Hydropower Plant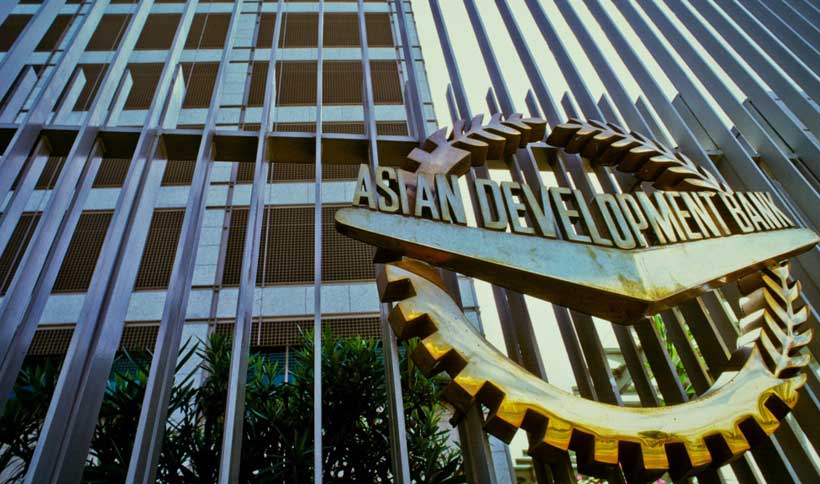 The Asian Development Bank (ADB) has approved a $100 million financing package to modernize aging equipment and improve power generation capacity at the Uch-Kurgan hydropower plant (HPP), the oldest of the six HPPs installed along the Naryn River cascade in the Kyrgyz Republic.
ADB's assistance, comprised of a $60 million loan and a $40 million grant from the Asian Development Fund, will help to strengthen the Kyrgyz Republic's energy self-sufficiency and increase its potential for renewed energy exports to neighboring countries in Central Asia. ADB will also administer a $45 million loan from the Eurasian Development Bank for the project.
"The modernization of the Uch-Kurgan hydropower plant supports the government's strategy to rehabilitate existing power plants to increase clean energy production," said ADB Principal Energy Specialist Mr. Sohail Hasnie. "The Kyrgyz Republic has the potential to generate about 150 terrawatt-hour of clean electricity per year, but it's producing only about 10% of that amount at the moment. We expect the Uch-Kurgan to produce 20% more power when the work is completed."
The Kyrgyz Republic is a clean energy hub in Central Asia, supplying 90% of the region's hydropower. In 1995, the Kyrgyz Republic exported more than 2,000 gigawatt-hours to Kazakhstan, Tajikistan, and Uzbekistan, which have since declined to less than half that. As more energy becomes available, Kyrgyz power exports are expected to grow. The export of hydropower and corresponding dollar-denominated export revenues will improve the energy sector's financial situation and offset similar payments for the import of power from Kazakhstan and Uzbekistan during winter months.
Uch-Kurgan HPP, located 271 kilometers southwest of the country's capital Bishkek, began operating in 1962 and was used as a baseload plant. Since then, no major improvement works have been undertaken. Replacing and modernizing aging equipment will not only increase power generation at Uch-Kurgan, but also maintain the integrity of the power system in the Naryn River cascade. The Naryn River cascade is the powerhouse of the Kyrgyz Republic with its six HPPs producing 92% of the country's hydropower supply.
The modernization project will restore full operation of all four generating units of Uch-Kurgan HPP with increased total capacity of 216 megawatts (MW), from the original capacity of 180 MW. It will also finance the reinforcement of the HPP's hydraulic steel structure and dam infrastructure, while making all 8 bottom outlet gates operational. Removal of undertake silt and sedimentation will also be carried out to help restore proper operation of the HPP's hydromechanical equipment.
ADB's assistance will also support capacity building of Electric Power Plants (EPP), the project's executing agency, particularly in its commitment to operational sustainability and diversity by establishing the EPP's engineer's accreditation program and through the recruitment of 10 women engineers in the next 2 years.
IEA hosts high-level meeting on Africa's energy outlook
The International Energy Agency held a day-long workshop on Wednesday to discuss ways to promote greater energy development across the African continent.
More than a hundred senior representatives from governments, energy companies, financial institutions and academia attended the meeting, which was opened by H.E. Dona Jean-Claude Houssou, Minister of Energy of the Republic of Benin, and H.E. Chakib Benmoussa, Ambassador of His Majesty the King of Morocco to France.
Findings from the Workshop will provide input to a special report on Africa that will be published later this year in the World Energy Outlook, the IEA's flagship publication. It will also inform the IEA's first ministerial summit with the African Union Commission, which will be held in Addis Ababa, Ethiopia in June.
"Promoting access to energy across Africa is one of the world's major development challenges and one of the IEA's key priorities," said Dr Fatih Birol, the IEA's Executive Director, during his opening remarks. "While the challenges are important – particularly with regards to access to energy or clean cooking fuels – the continent's energy resources are tremendous. With the right policies and investments, they could be harnessed to provide greater economic benefit for all populations across the continent."
Developing Africa's energy sector potential is an essential step to providing greater economic opportunities and prosperity across the continent, which is home to vast energy resources. Still, today more than 600 million people across the continent remain without access to electricity. The workshop addressed policies, technologies, business models and financing to accelerate the transition to a thriving and sustainable African energy sector, set against a favourable backdrop of declining energy technology costs, increasing digitalisation, and strengthened policy commitment, including through Africa's Agenda 2063 and the United Nations' Sustainable Development Goals.
The workshop marked an important milestone in the IEA's strengthened engagement with Africa. In recent years, the IEA welcomed Morocco and South Africa to its family and recently forged a strategic partnership with the African Union Commission (AUC). The IEA is also stepping up its collaboration with African countries and regional organisations on capacity building for data and long-term planning, and technical policy dialogues on a range of topics.
The workshop was followed by deep-dive sessions on energy access, energy and gender, energy and growth, and power system reliability and sustainability.
Power sector leads the way decarbonising the Irish energy sector
Ireland has successfully advanced the transformation of its energy sector, led primarily by the power sector. In 2017, about a quarter of the country's total power generation came from wind power, the third highest share among all 30 IEA member countries, according to the latest review of Ireland's energy policies by the International Energy Agency.
The Irish electricity system can already accommodate up to 65% of variable wind and solar generation, without risking security of supply. This is one of the highest shares globally, and a testimony to the country's innovation and research capacity.
Ireland's overall energy system remains heavily reliant on fossil fuels, and with energy consumption projected to rise with population growth, Ireland will need to meet its future energy needs through low-carbon and energy efficient solutions in order to keep carbon emissions in check. Ireland is not on course to meet its emissions reduction and renewable energy targets for 2020, which means that reaching its 2030 targets is also in question.
"Ireland has become a world leader in system integration of renewables thanks in large part to strong policies and commitment to innovation" said Paul Simons, IEA Deputy Executive Director, who presented the report in Ireland. "Building on this success, we advise the government to urgently implement additional measures and monitor their progress to get the country back on track to meet its long-term climate targets."
Efforts to manage emissions could include building on the success of its broad set of existing energy efficiency policies and the many new policies that have come into force since 2017, supported by a substantial increase in funding. Ireland's commitment to efficiency is highlighted by its decision to host the IEA's 4th Annual Global Conference on Energy Efficiency in Dublin in June 2019.
Decarbonising heating in buildings is a particular challenge for Ireland because of a highly dispersed population living in single-family dwellings, which, compared to other IEA countries, still feature a high share of individual oil-heating systems. As Ireland has already achieved significant reductions in energy intensity, attention should now shift to switching from fossil fuels towards more renewable energy sources in heat production.
Since January 2019, all new buildings must install renewable energy systems to ensure that the expansion of the building stock does not lock-in carbon fuel consumption. Decarbonising heat in the existing building stock is more challenging; especially in the rental sector. In its report, the IEA recommends a two pronged strategy: complementing attractive financial incentives for landlords along with the introduction of minimum energy efficiency standards where needed.
Moving towards a low-carbon energy system will also ease concerns over Ireland's security of supply, given its limited domestic hydrocarbon resources and geography that makes a full integration into larger European energy markets challenging.
Ireland is one of the few countries that taxes all carbon fuels, an effective instrument for reducing demand and enhancing energy efficiency. But the carbon tax rate has not changed since 2014 and, with rising living standards, its impact on customer behaviour is weakening. The IEA encourages the Irish government to introduce an automatic upward adjustment of the tax when pre-set emission targets are not met.
IEA country review: Sweden is a leader in the energy transition
Sweden is a global leader in building a low-carbon economy, with the lowest share of fossil fuels in its primary energy supply among all IEA member countries, and the second-lowest carbon-intensive economy.
Sweden has been successful in its energy transformation through market-based policies that focus on energy efficiency and renewable energy, notably CO2 taxation, which has helped drive decarbonisation across several sectors.
Sweden's energy policy is also well-integrated with its climate objectives, according to the latest review of the country's energy policies conducted by the International Energy Agency. In the 2016 Energy Agreement and the Climate Framework from 2017, Sweden set ambitious targets, including the long-term goal of zero net emissions by 2045. But additional action is needed to achieve these results, as the country's total carbon emissions have been flat since 2013.
"Sweden has shown that ambitious energy transition policies can accompany strong economic growth" said Paul Simons, the IEA's Deputy Executive Director. "With the Energy Agreement now in place, the time has come to implement a clear roadmap towards the long term target of carbon neutrality."
The report pays special attention to transport-related emissions. This sector accounts for less than a quarter of Sweden's final energy consumption, but over half of its energy-related CO2 emissions. Sweden has set a target to reduce transport emissions by 70% between 2010 and 2030.
The government has also introduced several new policies including a bonus/penalty system to support new low‑emission vehicles and measures to increase the use of biofuels. However, Sweden is not yet on a trajectory towards its 2030 target, and the IEA recommends that the government closely monitors developments, and strengthens policy measures as needed.
The electricity system is another important element in Sweden's energy transition. Sweden has largely decarbonised its electricity generation through investments in nuclear power, hydropower, and most recently, other renewables. This is an important achievement that needs to be sustained. Sweden has not taken a formal position against the construction of new nuclear plants and most existing nuclear power plants are expected to run for the next several decades before being phased out. That said, there is little interest to invest in new reactors in the current market. Meanwhile, Sweden has set an ambitious target of achieving 100% renewable electricity generation by 2040. The IEA recommends the government carefully assess how to reach that target and what the implications will be for grid stability and security of supply.
One key factor for maintaining a secure electricity supply is the regional power market. Sweden is well‑connected with its Nordic and Baltic neighbours and has become a large net exporter of electricity. As the share of wind power continues to increase, supported by green electricity certificates, regional trade becomes even more important.
"The Nordic power market is an excellent example of how countries can benefit from closer collaboration," said Mr Simons. "We recommend further market integration to support the continued energy transition in the region."