Plight of Christians in India
Two Hindu teenagers in Pakistan embraced Islam. It was alleged that they were abducted and forced to change their religion. Pakistan is looking into the incident to ferret out the truth. India's external-affairs minister trumpeted the incident into limelight. All major newspapers published her rants. Her knee-jerk was obviously intended to please Hindutva adherents, to mint political advantage and to spur anti-Pakistan sentiments. India, itself, has a long history of forced conversions, and persecution of minorities, particularly the Christians. Let us have a bird's-eye of the problem in India.
Roots of Christianity in India
Christianity is India's third-most followed religion after Hinduism and Islam. According to religious tables in India's 2011 census of population, excepting counting, errors and omissions, about 28 million Christians live in India. They constitute 2.3 percent of India's population. Thomas the Apostle introduced Christianity to India. He reached the Malabar Coast (Kerala) in 52 AD. And, he carried on preaching in every nook and corner of India until martyred.
Today, Christians live all across particularly in South India and the southern shore, the Konkan Coast, and Northeast India. Through sheer hard work, Indian Christians developed niches in all walks of Indian national life. They include former and current chief ministers, governors and chief election commissioners. To ruling Bharatya Janata party's chagrin, Christians are the second most educated religious group in India after Jains. Christian women outnumber men among the various religious communities in India.
Arrival of Catholicism
Till 16th century, Roman Catholicism was unknown to India. It was introduced by the Portuguese, Italian and Irish Jesuits who preached the gospel of Jesus Christ among the Indians. Alongside preaching, the preachers established Christian schools, hospitals, primary health-care centres through their missions. Later, British, American, German, Scottish missionaries came to preach Evangelical. The evangelist introduced English in missionary schools and translated the Holy Bible into various Indian languages (including Urdu, Hindi, Tamil, Malayalam, Telugu, and others).
Christians now form a major religious group in three states of India: Meghalaya, Mizoram, and Nagaland with plural majority in Manipur and Arunachal Pradesh. Significant Christian population lives in Coastal Andhra, Tamil Nadu, Kerala and Kanara (South India).
Threat
Disgusted with religio-economic extremism, more and more people, including dalits (down-trodden) are converting to Christianity, a class-less community. Dalits are not allowed to enter even high-caste Hindu temples. Some dalits were even killed at doorsteps of temples for daring tread foot-steps to temples. According to religious tables in India's Census Report, 24 million Christians constitute 2.3 percent of India's total population of 1,028 million. The Christian population includes 14 million Christian dalits. Dalits are Hindu, Sikh and Buddhist members of "untouchable" castes who convert to Christianity. The untouchable Christians are the most neglected community in India.
Despite India's Supreme Court's decision, Sabrimala Temple remained out of bound for even high-caste adult women. The fanatic Hindus fear lest Christianity, with its egalitarian and social- service message, should engulf Hinduism.
Beginning of Christians' persecution
India's present prime minister Narendra Modi, when chief minister of Gujarat state, and LK Advani could be called pioneers of anti-Christian movement. They distributed Bharatya Janata Party (BJP) manifesto, which, inter alia, spoke of enacting an anti-conversion law in states including Gujarat. The laws against conversion are meant to persecute Christian and Muslim minorities.
The BJP's manifesto was outcome of decades of hatred, stoked up by Hindutva (Hindu nationalist) elements acting with legal impunity and state governments' connivance. The anti-Muslim hatred created a gory situation first in Gujarat and then in Orissa. The BJP accentuated its propaganda to create an incendiary situation against the aforementioned minorities in different states during elections.
The BJP acted hands in gloves with Sangh Parivar a collection of Hindu nationalist organisations co-operating towards making India a Hindu State to weave religion and politics strategically together in the Bharatiya Janata Party (BJP) enabling the Sangh to exploit religion for political gain.
Majoritarian justification
The ostensible justification for such laws is that, in a democracy, the majority has the right to benefit from the principle of 'majority rule. So, Hindustan (India) is primarily for the Hindus only.
Legal rigmarole
The anti-conversion campaign aimed at restricting the right to propagate religion, which is guaranteed by Article 25 of the Indian Constitution. The aim of the two parties was to convert India into a Hindu state. India claims to be a secular country. But, unfortunately, the country's legislative history, relating to the issue of conversion underscores the reality that the government always harbored grudge against conversion. Orissa, Madhya Pradesh, Rajasthan. Arunachal Pradesh and Tamil Nadu passed Freedom of Religion Acts. A common feature of these anti-conversion law is that they made so-called 'forced conversion' a cognisable offence under sections 295 A and 298 of the Indian Penal Code.
Cognisability of the offence licensed police to harass missionaries and converts under influence of Hindu fanatics or Government functionaries. Some Indian courts intervened to stop persecution of nouveau converts or Christian preachers. For instance, Chief Justice A.N. Ray in Reverend Stainislaus v. State of Madhya Pradesh (AIR 1977 SC 908), and Yulitha v. State of Orissa and others, ruled that propagation is different from conversion. Ray observed adoption of a new religion is freedom of conscience, while conversion would impinge on 'freedom of choice' granted to all citizens alike. But the state governments remained nonchalant to the courts' observations. The courts' decisions being declaratory (certiorari), not mandatory (mandamus), remained un-implemented. Interestingly, India's Ministry of Home Affairs (February 1981) advised the State Governments and Union Territories to enact laws to regulate change of religion on the lines of the existing Acts in Madhya Pradesh, Orissa and Arunachal Pradesh (The Statesman, Delhi, November 16, 1982).
There are iron-clad guarantees in the Constitution for religious freedom. Yet, not only the born Christians but also Hindus who become Christians complain of persecution. It is not only Orissa, but also several other Indian states that have passed anti-conversion bills forbidding Hindus to convert to other religions. Such legislation violates the UN Charter of Human Rights which gives a person right to change his or her religion.
Harassment and social boycott
To discourage dalits from converting to Christianity, not only the Centre but also the Indian states have deprived 'dalit Christians' of minority-status privileges. Any Hindu who converts to Christianity is socially boycotted and tortured in different ways. Six women at Kilipala village in Jagatsinghpur district (Orissa) had their heads tonsured by influential Hindus. Their offence was abandoning Hindu faith at their own free will. Christian missionaries are harassed, deported and even killed. Indian government ordered 'deportation of three American preachers from Church of Christ in North Carolina on the first available flight to the US.'. To add insult to their injury, the preachers were even attacked by Hindu fanatics. They had a narrow escape. Courts rarely punish people who manhandle Christian preachers. Dara Singh murdered Australian missionary Graham Staines and his two minor sons.
A few years back, Hindus attacked Christians as tit-for-tat for a book which allegedly insulted Hindu deities. Investigations revealed that the book was not written by any Christian. But, it happened to be displayed on one of the Emmanuel Mission's book-shops for sale. The Mission is a Christian organisation that runs a chain of schools in various Indian states.
Hindus ignore the fact that Christian missionaries started coming to India, particularly the North-East, in the late 19th century. They promoted education and socio-economic developmental work in the region. In Rajasthan, the Emmanuel Mission, alone, runs over 50 schools.The bill makes religious conversion a non-bailable offence. While giving vent to their wrath against Christians,
Secret survey of Christians
Indian states sometimes conduct secret surveys of Christian population. With Narendra Modi, then as chief minister, the Gujarat government harboured xenophobic attitude not only towards Muslims but also Christians.
A survey of the Christians' living in northern and central Gujarat, in February 1999 was withdrawn after protests. Modi restarted the survey March 2003 and May 2003 in Christian – inhabited areas (Ahmedabad, Sanaskantha, Jabarkantha, Kutch, Rajkot, Patan, Vadodara, Anand and Banaskantha).
The purpose of the survey was to 'pinpoint Christians and sort them out, if they become a headache like Muslims'. Indian Express dated June 13, 2003 (dateline Ahmedabad, June 13, 2003) reported Gujarat police has again started a survey of Christian localities. The Christian community in Indian state of Gujarat came to know of the survey when policemen in plain clothes visited a few institutions in Kheda district of central Gujarat and made enquiries about their source of funds, origin and items of expenditure.
The Christian community was rueful at the recommencement of the survey. To them, it negated the state's then chief minister Narendra Modi's assurance to visiting team of the National Commission for Minorities, "No survey or census of Christians or other minorities would be carried out in the state".
The policemen allegedly had a list of 42 Christian institutes, including Don Bosco School and Pushpanjali Society, in Kheda district. The Don Bosco is a secondary school run for poor students from nearby villages, with 150 boys staying in the boarding. Puspanjali is a medical centre with boarding capacity for 60 girls studying in the school.
The Christian trustees refused to give information for fear of harm at the hands of the fanatic Hindus. The analysts point out that the survey of institutions or homes to note down addresses of people on a communal basis are usually a prelude to focused violence against minority communities. Similar surveys were conducted some year ago when Sangh Parivar stalwarts targeted Christian tribes in the Dangs area. Such surveys are akin to door-to-door survey of Jewish localities in pre-World-War-II Germany.
In a resolution, the RSS has called upon the Hindus, particularly Swayamsevaks, to be vigilant about `anti-national and terrorist' Christian groups, posing a threat to the country's internal security. It urged the Government to take strong measures against said groups. They condemned Pope John Paul II's statement criticising Indian states' legislations banning conversions of the Hindus by missionaries. The executive declared that such conversions were a direct challenge to the sovereignty of the country. It is significant to mention that the Pope had just said that ''free exercise of the natural right to religious freedom was prohibited in India". RSS's resolution ignored that the right to change one's religion was enshrined in the UNO's Charter of Human Rights, also.
The RSS urged the Centre to lodge a protest with the Pope for exhorting the Christian missionaries to carry on their campaign of conversions defying the law of the land. The persecution continued for five more years. On 12 October 2008, he Pope Benedict XVI was compelled to draw Indian government's attention the continuing anti-Christian violence in India.
On 28 October, the Vatican called upon the memory of Mahatma Gandhi for an end to the religious violence in Orissa. In a written appeal addressed to Hindus, the Vatican office said Christian and Hindu leaders needed to foster a belief in non-violence among followers ("Vatican invokes Gandhi in plea to end Orissa violence". In.reuters.com. 28 October 2008).
Christians dubbed `insurgents'
In his interview with India Today (April 4, 2005, Christian Missionaries are with Naxals, page 80-81), K. S. Sudersan (Rashtrya Swayem Sevak Sangh) says, 'Naxals have a safe base in Andhra Pradesh because Christian missionaries are with them. They attack mandir (temples) and other Hindu institutions but never attack a Church. Because the Chief Minister is a Christian, he has given them abhaydaan (freedom from fear)and crowds of two lakh or more they can gather'.
Sizeable number of Christians (Catholics) also lives in Pondicherry and Goa. A much smaller number live scattered amongst the majority Hindu population in the rest of India.
Trajectory of anti-Christian violence
Incidents of violence against Christians have occurred in nearly all parts of India, it has largely been confined to north, central, and western India, in the states of Gujarat, Maharashtra, Uttar Pradesh, Madhya Pradesh, and the capital area of New Delhi.
Most incidents remain un-reported for fear of reprisal. Reported incidents date as far back as back as 1964. Human-rights body incorporate reported incidents.
The genocide of Christians in India's north-eastern state Orissa was outcome of Hindus' muffled hatred against Christians. Over 500 Christians, including some nuns, were burnt alive. Countless churches, houses and shops were gutted. Even Christian orphanages were not spared. India is, constitutionally, a secular country.
In 1999 a Human Rights Watch (HRW) report stated that Vishva Hindu Parishad (VHP), Bajrang Dal, and Rashtriya Swayamsevak Sangh (the sister organisations of the Bharatiya Janata Party) are the most accused Hindu organizations for violence against Christians in India. The National Commission for Minorities has stated that the State governments ruled by the Bharatiya Janata Party and its allies provided support to the perpetrators. In most reported cases the named perpetrators are members of the Sangh Parivar organizations. The Sangh Parivar are small subgroups that formed under the umbrella of the Rashtriya Swayamsevak Sangh (RSS), an umbrella organization whose roots date back to 1925. The RSS, who promote a form of Hindu nationalism called Hinduvata, oppose the spread of "foreign religions" like Islam and Christianity. According to Human Rights Watch, Sangh Parivar and local media were also involved in promoting anti-Christian propaganda in Gujarat. Mainstream Protestant, Catholic and Orthodox Christians are targeted far less frequently than Evangelical and Pentecostal Christians. There was an increase in incidents of violence against Christians after the new BJP government under Narendra Modi came to power after the general election in April–May 2014. Maximum number incidents were reported from Uttar Pradesh. According to a report by Open Doors, the persecution of Christians in India increased sharply in the year 2016.
Attacks on churches
In June 2000, four churches around India were bombed (Andhra Pradesh and Tamil Nadu). A church in Maharashtra was ransacked. In September 2008, two churches were partly damaged in Kerala. In 2015, a church building under construction was vandalised in Haryana. St. George church in Mumbai was also attacked by masked persons. In the same month, the cathedral of Jabalpur was attacked and more than a dozen people were injured. The same cathedral had also been attacked in 2008 and the entire altar burnt down. In April 2015, St. Mary's Church in Agra was vandalised and statues of Mother Mary and the Infant Jesus were damaged. A Church in Kachna area of Raipur was attacked by a mob during a Sunday service and five people were injured when they tried to stop the assailants.
Several churches were attacked in the capital Delhi in recent years. They include St. Sebastian's Church (burned), St. Stephen's college chapel May 5, 2018 (vandalised and the cross desecrated with pro-Hindutva slogans).
In Madhya Pradesh a church was destroyed and bibles were burnt in Mandla district in September 2014. In March 2015, a Bible convention was attacked in Jabalpur, with allegations that religious conversions were taking place. So on.
Christian Council protests
The All-India Christian Council's president, Joseph D'Souza, alleged, "The State Government was been a passive spectator and often connives, by its deliberate inaction, in the violence against Christians'. According to the Council, 'Apart from ignoring the distress calls of the community, the Central Government nurtures a hate campaign against it. There should be a halt to the calumny unleashed by the Sangh Parivar leaders". The Council regretted that the Indian constitution was secular only in name. In practices, the minorities' life and prestige was at the mercy of the armed RSS gangs' _ Four nuns and three Brothers belonging to the Missionaries of Charity were attacked by a 40-member gang chanting pro-RSS slogans at a Scheduled Caste colony in Nallalam near Kozhikode in north Kerala.
Inference
With likely BJP's win 2019 elections, hard times await Christians and other minorities. Till a let up in Kashmiri protests, the Christians can sleep well.
The Hindu, Hinduism, and Hindutva
Congress leader Salman Khurshid's book Sunrise Over Ayodhya has irked not only the Hindu extremists but also some moderate leaders like Ghulam Nabi Azad. The bone of contention is his comparison of Hindutva to terror outfits with ISIS and Boko Haram. Some people pelted stones on Khurshid's Nainital residence, before trying to set it afire. In viral videos, Khurshid says,'If you want to see what Hindutva does, see the burnt door in my Nainital home'. Mehbooba Mufti, former chief minister of the occupied Kashmir, and Rahul Gandhi supported Khurshid's observations in the book. Mehbooba said, `Those who make Hindus and Muslims fight in the name of religion can be compared with ISIS or any other (terror group) because both of them kill people in the name of religion'. Referring to 'Vasudhaiva Kutumbakam' (the world is one family, as taught by Hindu scriptures), she said: "Sanatan Dharma teaches us that the world is one family. What BJP and RSS are trying to teach us is neither Hindutva nor Hinduism."
She said Sananatan dharam teaches inclusivity and BJP is antithesis to that. Mehbooba clarified that the real Sanatan Dharma doesn't teach communalism. She accused RSS-BJP combine of hijacking Hinduism and Hindutva, and making people fight against each other all over the country.
Rahul Gandhi questioned, 'Is Hinduism about beating a Sikh, or a Muslim? And then answered 'Yes, Hindutva, of course, is'.
The Hindu and Hindutva
The 'Hindu' were persons inhabiting the Indus valley area and beyond. The territory inhabited by them was Hindustan. But the communalistic Hindu calls the territory Hindusthan (the Hindu's place). The suffix '-stan' being of non-Hindu origin is obnoxious to the communalists. The communalists find Bharatvarsha more palatable. This word originated from an ancient Hindu king Bharatvarsha. The communalists' outfits like Sangh Parivar use this name preferentially as it emphasizes Vedic roots of the country and its original people.
According to the bulk of literature on the subject, `Hinduism' is not a closely-knit or bounded faith or collection of doctrines. It is a religion (mazhab), not a deen, or a way of life without a founder. According to Encyclopedia Britannica 1994-2001: "Hinduism is both a civilization and a congregation of religions: it has neither a beginning nor a founder, nor a central authority, hierarchy nor organization. Every attempt at a specific definition of Hinduism has proved unsatisfactory in one way or another…".
Hinduism does not have One Church, One Pope, One Prophet, One Holy Book or One Ritual. A One can be a Hindu as well as a believer or an agnostic or an atheist!
Hinduism does not prescribe one system of marriage or one system of succession/inheritance. The Hindu law reforms (1955-1956) tried to bring about uniformity but diverse practices continue.
Hinduism allows a Hindu to worship other gods and saints. Thousands of Hindus go to worship at the shrine in Velankanni or pray at the Golden Temple in Amritsar or offer obeisance at the Dargah Sharif in Ajmer.
Hindutva
Hindutva is controversially defined in Vinayak Damodar Savarkar in his book Hindutva and adopted by Hedgewar as the basis of his ideology (An Indian parliamentary committee resurrected him as a hero by allowing his portrait to be hung in Indian parliament). The RSS's aims are a mix of cultural, religious and political objectives – To serve Hindu dharma (religion), sanskriti (culture) and rashtra (nation). Sarvarkar distinguishes 'Hinduism' from 'Hindutva'. He clarified that the `Hinduism' was concerned with `relevance of life after death, the concept of God and the Universe'. 'Hindutva', on the other hand, was 'Hindus being a nation, bound by a common culture, a common history, a common language, a common country and a common religion'.
Two camps
The book has brought into limelight the bitter reality that the majority of India wants a minority-mukt India. The feeble voices about peaceful existence are fading. The RSS, BJP and their ilk speak the same language.
Mohan Bhagwat (RSS) who shouts 'Bharat Mata Ki Jai", actually prefers the term "Hindu" to "Bhartiya,". Bhagwat equates "Hindu" and "Bhartiya/Indian".
While speaking on the occasion of launching the Krishnanand Sagar's book 'Vibhajan Kalin Bharat ke Sakshi' (The Witnesses of Partition-era India), Bhagwat said, 'India's suffering at the time of Partition should not be forgotten and that it will go away when the Partition is "undone". This is India of 2021 and not of 1947'.
He spoke in the same vein as had Pandit Jawahar lal Nehru and Vallabha Patel. Before his final flight (Aug 7, 1947) from Delhi to Pakistan, the Quaid sent a message to the Indian government: "the past must be buried and let us start as two independent sovereign states of Hindustan and Pakistan, I wish Hindustan prosperity and peace."
But, Vallabhbhai Patel replied from Delhi: "the poison has been removed from the body of India." Even Nehru, an ostensibly liberal leader, regarded the creation of Pakistan as a blunder. His rant against Pakistan reaches a crescendo in his remarks: "I shall not have that carbuncle on my back." (D. H. Bhutani, The Future of Pakistan, page 14).
There is marked similarity between Bhagwat's speech and Narendra Modi's speech earlier. While delivering the Independence Day speech from the ramparts of the Red Fort on August 15 earlier this year, PM Modi declared, 'August 14 will be observed as the 'Partition Horrors Remembrance Day'. He described partition as "one of the biggest tragedies" of the last century.
Jihad under Hinduism and other religions
The concept of holy wars (or call it terrorism) exists in many religions.In the historical context, the term "holy war" meant different things to different individuals and communities. The oldest 'terrorists' were holy warriors who killed civilians. Recent examples of religious terrorists are Aum Shinrikyo (Japanese), Rabbi Meir Kahane and Baruch Goldstein and Yigal Amir (Jews).  The Israeli media describes Hezbollah and Hamas as 'religious terrorists.' In the first century A.D Palestine, the Jews publicly slit the Romans' throats. In the seventh century India, the thugs strangulated gullible passersby to please the Hindu Devi Kali. And the 19th century, adherents of Narodnaya Volya (people's will) mercilessly killed their pro-Tsar rivals. The term `terrorism' became notorious during the French reign of terror in 1793-94.
It is now common to dub one's adversary a 'terrorist'. Afghan "freedom fighters" became "terrorists" like the Kashmiri freedom fighters. Doing so, forecloses the possibility of political negotiation and gives the powerful definer the right to eliminate the 'terrorist'.
Gita: Verse 193 is no different from what Krishan taught Arjun. How is this any different from Lord Krishna telling Arjun in the Bhagavad Gita to fight as his dharmic duty?
BG 2.33: "अथ चैत्त्वमिमं धर्म्यं संग्रामं न करिष्यसि। ततः स्वधर्मं कीर्तिं च हित्वा पापमवाप्स्यसि। (O Arjuna! If you do not fight for this religion and turn away from your religion, then you will lose your fame and glory)." Surely, Hindus will know the context.
Bible: Deuteronomy 20:1-4: "When you go out to war against your enemies, and see horses and chariots and an army larger than your own, you shall not be afraid of them, for the Lord your God is with you, who brought you up out of the land of Egypt. And when you draw near to the battle, the priest shall come forward and speak to the people and shall say to them, 'Hear, O Israel, today you are drawing near for battle against your enemies: let not your heart faint. Do not fear or panic or be in dread of them, for the Lord your God is he who goes with you to fight for you against your enemies, to give you the victory'."
Torah: Do Torah's verses also speak of genocide and pillage?
Numbers 31:1-10 say: The LORD spoke to Moses, saying, "Avenge the Israelite people on the Midianites; then you shall be gathered to your kin." Moses spoke to the people, saying, and "Let men be picked out from among you for a campaign, and let them fall upon Midian to wreak the LORD's vengeance on Midian. You shall dispatch on the campaign a thousand from every one of the tribes of Israel." … "The Israelites took the women and children of the Midianites captive, and seized as booty all their beasts, all their herds, and all their wealth. And they destroyed by fire all the towns in which they were settled, and their encampments."
Hindu holy and unholy wars
The Ramayanas and the Mahabharata wars elucidate various types of yuddha (wars). In ancient India there were three schools of war. Bhishma's school of warfare belonged to dharma yuddha (ethical or just war). Two other schools, Brihaspati and Krishna's school of warfare belonged to koota yuddha (all-out war) or maya yuddha (war by tricks or stratagems). There is too much of negative publicity about Islamic jihad (struggle). But, there is little limelight on koota yuddha in India's history. Koota yuddha signifies all-out, no-holds-barred or unethical warfare.
Bhishma stressed chivalry and ruled out surprise and deception. But Brihaspati recommended that the king should attack an enemy only if the enemy's strength is one-third of his own (`Udyog Parva'). He suggested that the king should never trust the enemy or spare him, no matter how old or virtuous he may be.
Concluding remark
The world is unconscious about the undercurrents of Hindu jihad in Indian politics. It is manifest from lynching minorities and legislativive steps to gag voice of minorities struggling for rights. Some political parties are exploiting Hindutva concept to hoodwink masses and win elections. Political gains are uppermost in BJP's mind. It has agreed to withdraw controversial farm laws but will never withdraw anti-Muslim Citizenship Amendment Act and the National Register of Citizenship.
Pulling back from the brink
The family of nations is balancing on the edge of an abyss as mushrooming religious and ethnic intolerance becomes the norm.
Western as well as non-Western societies have helped paved the road towards the abyss: the West by abandoning the post-World War Two principle of 'Never Again' and the non-Western world by never embracing it and failing to adopt the principle of 'forgive but don't forget.'
Exasperating matters is the fact that the United States and Europe look at individual crises rather than a threatening pattern of developments. In doing so, they fail to recognise the structural problems that challenge Western values of democracy, tolerance, and pluralism.
Citing a litany of crises and tensions in Central and Eastern Europe, Balkan scholar Damir Marusic warns that "the whole edifice feels rickety. It feels like the order we have all taken for granted since the end of the Cold War is badly decaying, and has gotten so fragile that it might well shatter soon… We notice individual problems, but we don't see how it adds up, nor how we got here… We are still, in some strange way, operating as if things are more or less fine—yes, adjustments must be made, but our world is durable and sound."
Mr. Marusic argues that the rot in the system has been exasperated by the troubled US wars in Iraq and Afghanistan in the wake of the 9/11 Al-Qaeda attacks on New York and Washington. "As the final collapse of the Afghanistan project earlier this year proved, the whole optimistic premise of nation- and order-building upon which the EU project is ultimately premised was also undermined by America's failures," Mr. Marusic said.
Geopolitical battles are being fought on the backs of innocent and desperate people. They fuel tensions and threaten stability in Central and Eastern Europe and spark humanitarian catastrophe in Yemen and Afghanistan. An ethnic and religious divide characterises the tens of thousands of Middle Eastern migrants ferried by Belarus with Russian support to the Polish border. Ten British soldiers have been dispatched to the border to help Poland with fencing.
The exploitation of deep-seated religious and ethnic hostility drove Bosnian Serb leader Milorad Dodik to threaten to withdraw Serb troops from the army of Bosnia Herzegovina and create a separate Serb force. Bosnia Herzegovina was created as a federation at the end of the Bosnian war in the 1990s with Muslim, Serb and Croatian entities that enjoyed autonomy. The federation retained control of the military, top echelons of the judiciary, and tax collection. Mr. Dodik has said that the Bosnian Serb parliament would also, in what would amount to de facto secession, establish a separate Serb judiciary, and tax administration.
The writing is on the wall across the globe from the United States and Europe to Afghanistan and China.
Islamophobia and anti-Semitism have become mainstream. Hindu-Muslims tensions spill across South Asian borders. Sunni Muslims persecute their Shiite brethren in Afghanistan, risking clashes between the Taliban and Iran. The Christian minority in the cradle of Abrahamic faiths has been decimated.
Men like former Israeli Prime Minister Binyamin Netanyahu and Republican Jews in the United States have joined thinly veiled anti-Semitic attacks on liberal philanthropist and Holocaust survivor George Soros rather than insulate their political and ideological differences with the billionaire from assaults laced with undertones of religious prejudice and racism.
Similarly, French presidential contender Eric Zemmour questions the innocence of Alfred Dreyfus, the Jewish army officer whose false conviction for treason sparked bitter controversy in the walk-up to World War One. Mr. Zemmour also rejects the notion that French collaborationist wartime leader Philippe Petain assisted in the deportation of Jews to Nazi death camps, asserting instead that Mr. Petain had saved Jews.
Finally, China has launched a frontal assault on Turkic ethnic and religious identity in the north-western province of Xinjiang that has gone largely unchallenged in the Muslim world.
At the core of the problem lie not social media that function as megaphones, aggregators and creators of echo chambers and silos rather than instigators but political, religious, ethnic, and cultural leaders who play on base instincts in pursuit of popularity and power.
Lebanon, Iraq and potentially Afghanistan are fallouts of the institutionalisation and instrumentalisation of religious and ethnic prejudice and intolerance at the expense of notions of mutual respect, adherence to human dignity and coexistence.
Sectarian warlords loot the Lebanese and Iraqi states and weaken their institutions. Recent violence in Beirut suggests that protagonists, including former Christian warlords and Shiite allies of Iran, are willing to risk a second round of civil war to secure their vested interests, sending a middle-income country spiralling into widespread poverty.
Long-term, the solution is education systems that stress the importance of humanitarian and moral values as well as religious and ethnic tolerance as the guardrails of governance and politics and ensure that ethnic and religious prejudice and racism are socially taboo attitudes.
The short-term tackling of the problem will have to involve dialogue and negotiation. A recent study showed that John F. Kennedy's decision to seek an arms control treaty rather than escalate a debilitating and risky arms race after the Soviet Union detonated the world's most powerful nuclear weapon in 1962 succeeded where accelerated conflict may not have.
Applied to religious and ethnic intolerance, lessons learnt from Mr. Kennedy's approach require that governments and religious and ethnic groups that pay lip service to interfaith and other forms of dialogue or assert that they promote democratic and humanitarian values are held to account rather than be allowed to rest on their laurels with hollow promises and declarations.
This year's chairmanship by Indonesia of the Group of 20 (G20) that brings together the world's largest economies has an opportunity to stress humanitarian and democratic values and promote a framework for dialogue. The chairmanship puts Nahdlatul Ulama, the world's largest Muslim civil society organisation that emphasises those values, on global public display given that it is poised to play a role in the G20's inter-faith tack.
Jon Grinspan, a curator of political history at the Smithsonian's National Museum of American History, argued in a New York Times op-ed entitled 'The Last Time America Broke,' that the United States, despite deep-seated polarisation that has brought religious and ethnic intolerance to the forefront, had not passed the point of no return. He noted that civil society had repeatedly brought America back from the brink.
"We're not just helplessly hurtling toward inevitable civil war; we can be actors in this story. The first step is acknowledging the dangers inherent in democracy. To move forward, we should look backwards and see that we're struggling not with a collapse but with a relapse," Mr. Grinspan wrote.
It's a message that is as true for the rest of the world as it is for the United States.
Why specific Muslim community bothering Indian BJP government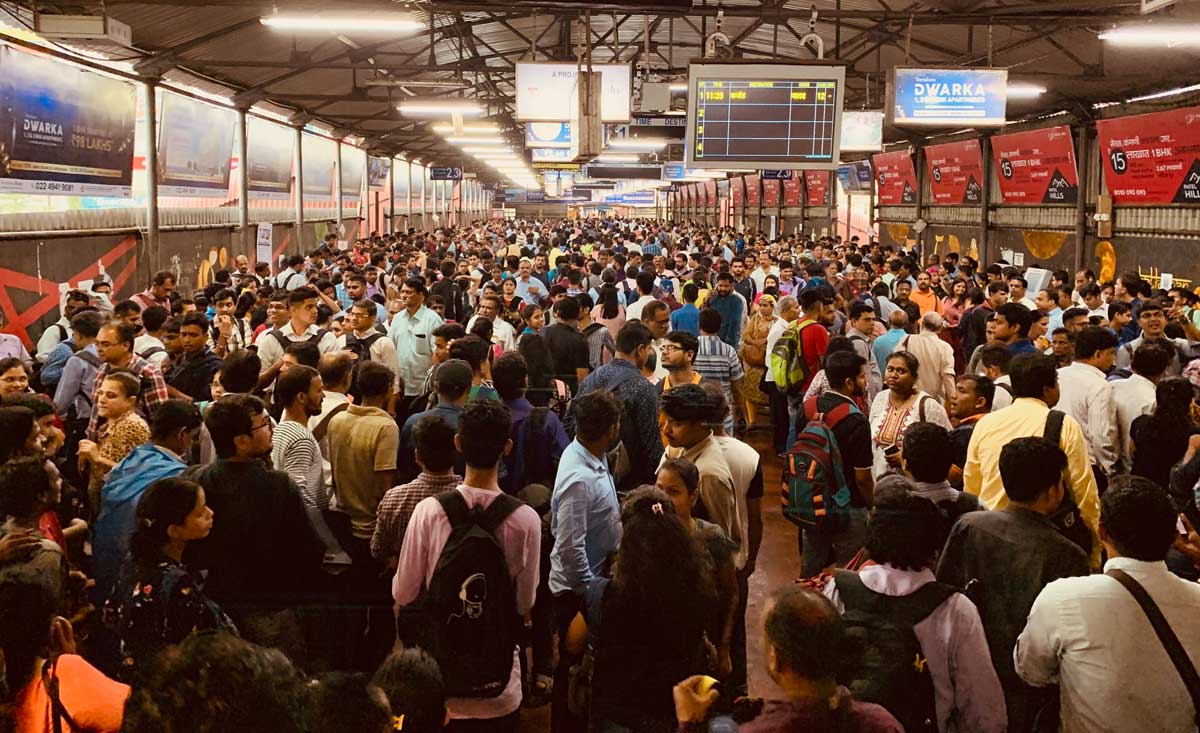 India, a place with a strong political history governed and ruled by Muslims and colonial powers during their regime setup. Being a democratic state and a Majoritarian government it is currently pursuing a political ideology which unfortunately invites a great sum of criticism. Adopting a policy against the minorities particularly Muslims living in the vicinity is a matter of grave concern. It is not haunted by all Muslims worldwide. Only a specific Muslim community with a similar or somehow shared ethnicity is and has been their target. It reflects its biased character in international system which is again questioned by many experts concerning its legality and practicality. The gap between first world and third world states has always developed a sense which leads us to change our attitudes and ethical principles and so the same is being done by Indian regimes for decades. The in-build hate and hope is the strategy and a tactic to promote injustices.
Why subcontinent or south Asian region has been the epicentre for India as a state to express its worldly materialistic grudges. Why Middle east or Europe has not been its targets although they are officially recognised as Muslim dominated areas. Why its foreign relations are still functioning and progressing with them. On a serious note, the realistic hegemonic character is dominated to exert pressure better apt for their illegal interests. The trade relations also follow the same suit. It is power politics and that's how it regulates the system while committing injustices and prejudices. Why UAE and Saudi Arabian Muslims are not targeted? Although they are the main offshoot of Islamic creed. They share historical bond with the religion which is considered as one of main the cause of conflict with rest of the Muslims.
India is one of the states that has seen worst political shifts while promoting so called democratic values which in its true essence is and never will be implemented in India. The elections of 2014 had invited Prime Minister Modi to exercise power and decide future of India. However his winning position clearly portrays the agenda of extremists Hindu nationalists. With that as a core element of their agenda they somehow bring in practice the revival of Hindu nationalism among Hindu masses because they are the majority. While looking at the concept of majoritarian state as foundation of political philosophy or an instrument being used by majority of the population and have a greater access to exercise the right to decision making which ultimately affect the society. His policy which is being opted and adopted as a governing body is directly affecting India's society at every level. Not particularly the regime is targeting anti religious minorities but is also hitting anti nationalist and opponent government groups.
As depicted and seen Modi is a strong leader who is exercising all powers as a political figure and a leader. In any state elite is a small group involved in elite politics but fortunately Modi was lucky in backing all the arguments by the opponents. Symbolising the liberal democracy which in reality is illiberal and in nature is realistic approach. The mix blend of governance has been played well by Modi. By the support of large number of middle class he countered the politics of elites. These were those groups who were aware of the hegemonic role of the great elites and so was easily convinced and targeted by Modi. The policy adopted by Modi to impress local citizens and nationalists were more towards development forming an alliance aimed at promoting economic growth and it was evident through the continuous economic growth in his area Gujrat. The greater source of motivation for Hindus was linked with religion so they were influenced by Modi at first. Being a core Hindu dominating party the BJP introduced their mission by building a Hindu centric nation that is developed. Further the global hegemon recognition draws more attention to their majoritarian agenda.
In reality one could clearly observe the biasness and impartiality towards Muslims who are considered as the real perpetrators of the land division during partition times. It was evident by their issued statement and atrocities and along with their applied methodology in achieving agendas. Through the lens of normative culture being setup in this region it is unfolding many truths one would like to ponder upon. Why Myanmar, Kashmir, Pakistan, Bangladesh has been its most awaited targets. Why their ethnic cleansing is not being taken into consideration. Why religion divides them and militancy is legitimised in this regard. The silence of international community is ultimately boosting their morale. Till the time Modi has remained a political leader of Indian state they will make Muslims suffer a lot either through policy making or direct confrontation. Be wise is a term that has never be taken into account while making and taking decisions at state level.