Plight of Christians in India
Two Hindu teenagers in Pakistan embraced Islam. It was alleged that they were abducted and forced to change their religion. Pakistan is looking into the incident to ferret out the truth. India's external-affairs minister trumpeted the incident into limelight. All major newspapers published her rants. Her knee-jerk was obviously intended to please Hindutva adherents, to mint political advantage and to spur anti-Pakistan sentiments. India, itself, has a long history of forced conversions, and persecution of minorities, particularly the Christians. Let us have a bird's-eye of the problem in India.
Roots of Christianity in India
Christianity is India's third-most followed religion after Hinduism and Islam. According to religious tables in India's 2011 census of population, excepting counting, errors and omissions, about 28 million Christians live in India. They constitute 2.3 percent of India's population. Thomas the Apostle introduced Christianity to India. He reached the Malabar Coast (Kerala) in 52 AD. And, he carried on preaching in every nook and corner of India until martyred.
Today, Christians live all across particularly in South India and the southern shore, the Konkan Coast, and Northeast India. Through sheer hard work, Indian Christians developed niches in all walks of Indian national life. They include former and current chief ministers, governors and chief election commissioners. To ruling Bharatya Janata party's chagrin, Christians are the second most educated religious group in India after Jains. Christian women outnumber men among the various religious communities in India.
Arrival of Catholicism
Till 16th century, Roman Catholicism was unknown to India. It was introduced by the Portuguese, Italian and Irish Jesuits who preached the gospel of Jesus Christ among the Indians. Alongside preaching, the preachers established Christian schools, hospitals, primary health-care centres through their missions. Later, British, American, German, Scottish missionaries came to preach Evangelical. The evangelist introduced English in missionary schools and translated the Holy Bible into various Indian languages (including Urdu, Hindi, Tamil, Malayalam, Telugu, and others).
Christians now form a major religious group in three states of India: Meghalaya, Mizoram, and Nagaland with plural majority in Manipur and Arunachal Pradesh. Significant Christian population lives in Coastal Andhra, Tamil Nadu, Kerala and Kanara (South India).
Threat
Disgusted with religio-economic extremism, more and more people, including dalits (down-trodden) are converting to Christianity, a class-less community. Dalits are not allowed to enter even high-caste Hindu temples. Some dalits were even killed at doorsteps of temples for daring tread foot-steps to temples. According to religious tables in India's Census Report, 24 million Christians constitute 2.3 percent of India's total population of 1,028 million. The Christian population includes 14 million Christian dalits. Dalits are Hindu, Sikh and Buddhist members of "untouchable" castes who convert to Christianity. The untouchable Christians are the most neglected community in India.
Despite India's Supreme Court's decision, Sabrimala Temple remained out of bound for even high-caste adult women. The fanatic Hindus fear lest Christianity, with its egalitarian and social- service message, should engulf Hinduism.
Beginning of Christians' persecution
India's present prime minister Narendra Modi, when chief minister of Gujarat state, and LK Advani could be called pioneers of anti-Christian movement. They distributed Bharatya Janata Party (BJP) manifesto, which, inter alia, spoke of enacting an anti-conversion law in states including Gujarat. The laws against conversion are meant to persecute Christian and Muslim minorities.
The BJP's manifesto was outcome of decades of hatred, stoked up by Hindutva (Hindu nationalist) elements acting with legal impunity and state governments' connivance. The anti-Muslim hatred created a gory situation first in Gujarat and then in Orissa. The BJP accentuated its propaganda to create an incendiary situation against the aforementioned minorities in different states during elections.
The BJP acted hands in gloves with Sangh Parivar a collection of Hindu nationalist organisations co-operating towards making India a Hindu State to weave religion and politics strategically together in the Bharatiya Janata Party (BJP) enabling the Sangh to exploit religion for political gain.
Majoritarian justification
The ostensible justification for such laws is that, in a democracy, the majority has the right to benefit from the principle of 'majority rule. So, Hindustan (India) is primarily for the Hindus only.
Legal rigmarole
The anti-conversion campaign aimed at restricting the right to propagate religion, which is guaranteed by Article 25 of the Indian Constitution. The aim of the two parties was to convert India into a Hindu state. India claims to be a secular country. But, unfortunately, the country's legislative history, relating to the issue of conversion underscores the reality that the government always harbored grudge against conversion. Orissa, Madhya Pradesh, Rajasthan. Arunachal Pradesh and Tamil Nadu passed Freedom of Religion Acts. A common feature of these anti-conversion law is that they made so-called 'forced conversion' a cognisable offence under sections 295 A and 298 of the Indian Penal Code.
Cognisability of the offence licensed police to harass missionaries and converts under influence of Hindu fanatics or Government functionaries. Some Indian courts intervened to stop persecution of nouveau converts or Christian preachers. For instance, Chief Justice A.N. Ray in Reverend Stainislaus v. State of Madhya Pradesh (AIR 1977 SC 908), and Yulitha v. State of Orissa and others, ruled that propagation is different from conversion. Ray observed adoption of a new religion is freedom of conscience, while conversion would impinge on 'freedom of choice' granted to all citizens alike. But the state governments remained nonchalant to the courts' observations. The courts' decisions being declaratory (certiorari), not mandatory (mandamus), remained un-implemented. Interestingly, India's Ministry of Home Affairs (February 1981) advised the State Governments and Union Territories to enact laws to regulate change of religion on the lines of the existing Acts in Madhya Pradesh, Orissa and Arunachal Pradesh (The Statesman, Delhi, November 16, 1982).
There are iron-clad guarantees in the Constitution for religious freedom. Yet, not only the born Christians but also Hindus who become Christians complain of persecution. It is not only Orissa, but also several other Indian states that have passed anti-conversion bills forbidding Hindus to convert to other religions. Such legislation violates the UN Charter of Human Rights which gives a person right to change his or her religion.
Harassment and social boycott
To discourage dalits from converting to Christianity, not only the Centre but also the Indian states have deprived 'dalit Christians' of minority-status privileges. Any Hindu who converts to Christianity is socially boycotted and tortured in different ways. Six women at Kilipala village in Jagatsinghpur district (Orissa) had their heads tonsured by influential Hindus. Their offence was abandoning Hindu faith at their own free will. Christian missionaries are harassed, deported and even killed. Indian government ordered 'deportation of three American preachers from Church of Christ in North Carolina on the first available flight to the US.'. To add insult to their injury, the preachers were even attacked by Hindu fanatics. They had a narrow escape. Courts rarely punish people who manhandle Christian preachers. Dara Singh murdered Australian missionary Graham Staines and his two minor sons.
A few years back, Hindus attacked Christians as tit-for-tat for a book which allegedly insulted Hindu deities. Investigations revealed that the book was not written by any Christian. But, it happened to be displayed on one of the Emmanuel Mission's book-shops for sale. The Mission is a Christian organisation that runs a chain of schools in various Indian states.
Hindus ignore the fact that Christian missionaries started coming to India, particularly the North-East, in the late 19th century. They promoted education and socio-economic developmental work in the region. In Rajasthan, the Emmanuel Mission, alone, runs over 50 schools.The bill makes religious conversion a non-bailable offence. While giving vent to their wrath against Christians,
Secret survey of Christians
Indian states sometimes conduct secret surveys of Christian population. With Narendra Modi, then as chief minister, the Gujarat government harboured xenophobic attitude not only towards Muslims but also Christians.
A survey of the Christians' living in northern and central Gujarat, in February 1999 was withdrawn after protests. Modi restarted the survey March 2003 and May 2003 in Christian – inhabited areas (Ahmedabad, Sanaskantha, Jabarkantha, Kutch, Rajkot, Patan, Vadodara, Anand and Banaskantha).
The purpose of the survey was to 'pinpoint Christians and sort them out, if they become a headache like Muslims'. Indian Express dated June 13, 2003 (dateline Ahmedabad, June 13, 2003) reported Gujarat police has again started a survey of Christian localities. The Christian community in Indian state of Gujarat came to know of the survey when policemen in plain clothes visited a few institutions in Kheda district of central Gujarat and made enquiries about their source of funds, origin and items of expenditure.
The Christian community was rueful at the recommencement of the survey. To them, it negated the state's then chief minister Narendra Modi's assurance to visiting team of the National Commission for Minorities, "No survey or census of Christians or other minorities would be carried out in the state".
The policemen allegedly had a list of 42 Christian institutes, including Don Bosco School and Pushpanjali Society, in Kheda district. The Don Bosco is a secondary school run for poor students from nearby villages, with 150 boys staying in the boarding. Puspanjali is a medical centre with boarding capacity for 60 girls studying in the school.
The Christian trustees refused to give information for fear of harm at the hands of the fanatic Hindus. The analysts point out that the survey of institutions or homes to note down addresses of people on a communal basis are usually a prelude to focused violence against minority communities. Similar surveys were conducted some year ago when Sangh Parivar stalwarts targeted Christian tribes in the Dangs area. Such surveys are akin to door-to-door survey of Jewish localities in pre-World-War-II Germany.
In a resolution, the RSS has called upon the Hindus, particularly Swayamsevaks, to be vigilant about `anti-national and terrorist' Christian groups, posing a threat to the country's internal security. It urged the Government to take strong measures against said groups. They condemned Pope John Paul II's statement criticising Indian states' legislations banning conversions of the Hindus by missionaries. The executive declared that such conversions were a direct challenge to the sovereignty of the country. It is significant to mention that the Pope had just said that ''free exercise of the natural right to religious freedom was prohibited in India". RSS's resolution ignored that the right to change one's religion was enshrined in the UNO's Charter of Human Rights, also.
The RSS urged the Centre to lodge a protest with the Pope for exhorting the Christian missionaries to carry on their campaign of conversions defying the law of the land. The persecution continued for five more years. On 12 October 2008, he Pope Benedict XVI was compelled to draw Indian government's attention the continuing anti-Christian violence in India.
On 28 October, the Vatican called upon the memory of Mahatma Gandhi for an end to the religious violence in Orissa. In a written appeal addressed to Hindus, the Vatican office said Christian and Hindu leaders needed to foster a belief in non-violence among followers ("Vatican invokes Gandhi in plea to end Orissa violence". In.reuters.com. 28 October 2008).
Christians dubbed `insurgents'
In his interview with India Today (April 4, 2005, Christian Missionaries are with Naxals, page 80-81), K. S. Sudersan (Rashtrya Swayem Sevak Sangh) says, 'Naxals have a safe base in Andhra Pradesh because Christian missionaries are with them. They attack mandir (temples) and other Hindu institutions but never attack a Church. Because the Chief Minister is a Christian, he has given them abhaydaan (freedom from fear)and crowds of two lakh or more they can gather'.
Sizeable number of Christians (Catholics) also lives in Pondicherry and Goa. A much smaller number live scattered amongst the majority Hindu population in the rest of India.
Trajectory of anti-Christian violence
Incidents of violence against Christians have occurred in nearly all parts of India, it has largely been confined to north, central, and western India, in the states of Gujarat, Maharashtra, Uttar Pradesh, Madhya Pradesh, and the capital area of New Delhi.
Most incidents remain un-reported for fear of reprisal. Reported incidents date as far back as back as 1964. Human-rights body incorporate reported incidents.
The genocide of Christians in India's north-eastern state Orissa was outcome of Hindus' muffled hatred against Christians. Over 500 Christians, including some nuns, were burnt alive. Countless churches, houses and shops were gutted. Even Christian orphanages were not spared. India is, constitutionally, a secular country.
In 1999 a Human Rights Watch (HRW) report stated that Vishva Hindu Parishad (VHP), Bajrang Dal, and Rashtriya Swayamsevak Sangh (the sister organisations of the Bharatiya Janata Party) are the most accused Hindu organizations for violence against Christians in India. The National Commission for Minorities has stated that the State governments ruled by the Bharatiya Janata Party and its allies provided support to the perpetrators. In most reported cases the named perpetrators are members of the Sangh Parivar organizations. The Sangh Parivar are small subgroups that formed under the umbrella of the Rashtriya Swayamsevak Sangh (RSS), an umbrella organization whose roots date back to 1925. The RSS, who promote a form of Hindu nationalism called Hinduvata, oppose the spread of "foreign religions" like Islam and Christianity. According to Human Rights Watch, Sangh Parivar and local media were also involved in promoting anti-Christian propaganda in Gujarat. Mainstream Protestant, Catholic and Orthodox Christians are targeted far less frequently than Evangelical and Pentecostal Christians. There was an increase in incidents of violence against Christians after the new BJP government under Narendra Modi came to power after the general election in April–May 2014. Maximum number incidents were reported from Uttar Pradesh. According to a report by Open Doors, the persecution of Christians in India increased sharply in the year 2016.
Attacks on churches
In June 2000, four churches around India were bombed (Andhra Pradesh and Tamil Nadu). A church in Maharashtra was ransacked. In September 2008, two churches were partly damaged in Kerala. In 2015, a church building under construction was vandalised in Haryana. St. George church in Mumbai was also attacked by masked persons. In the same month, the cathedral of Jabalpur was attacked and more than a dozen people were injured. The same cathedral had also been attacked in 2008 and the entire altar burnt down. In April 2015, St. Mary's Church in Agra was vandalised and statues of Mother Mary and the Infant Jesus were damaged. A Church in Kachna area of Raipur was attacked by a mob during a Sunday service and five people were injured when they tried to stop the assailants.
Several churches were attacked in the capital Delhi in recent years. They include St. Sebastian's Church (burned), St. Stephen's college chapel May 5, 2018 (vandalised and the cross desecrated with pro-Hindutva slogans).
In Madhya Pradesh a church was destroyed and bibles were burnt in Mandla district in September 2014. In March 2015, a Bible convention was attacked in Jabalpur, with allegations that religious conversions were taking place. So on.
Christian Council protests
The All-India Christian Council's president, Joseph D'Souza, alleged, "The State Government was been a passive spectator and often connives, by its deliberate inaction, in the violence against Christians'. According to the Council, 'Apart from ignoring the distress calls of the community, the Central Government nurtures a hate campaign against it. There should be a halt to the calumny unleashed by the Sangh Parivar leaders". The Council regretted that the Indian constitution was secular only in name. In practices, the minorities' life and prestige was at the mercy of the armed RSS gangs' _ Four nuns and three Brothers belonging to the Missionaries of Charity were attacked by a 40-member gang chanting pro-RSS slogans at a Scheduled Caste colony in Nallalam near Kozhikode in north Kerala.
Inference
With likely BJP's win 2019 elections, hard times await Christians and other minorities. Till a let up in Kashmiri protests, the Christians can sleep well.
Debates about Islamic reform loom larger as Ramadan approaches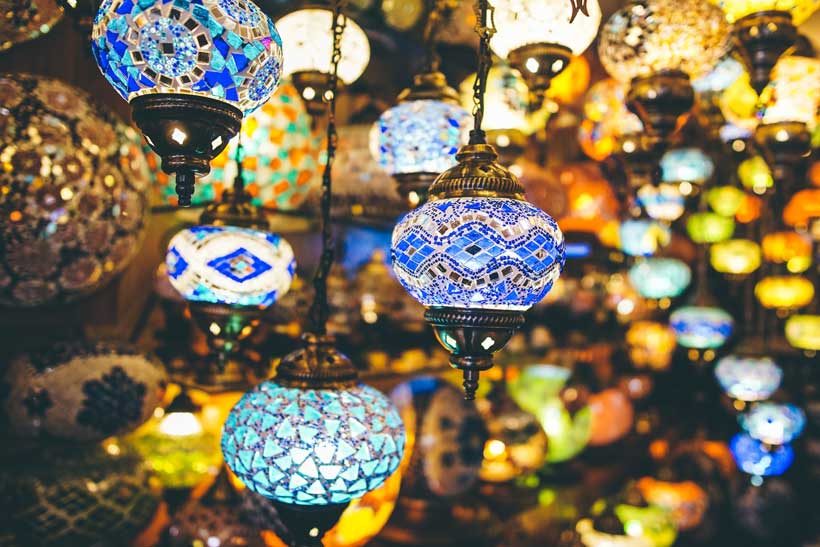 Reform of Islamic jurisprudence was the elephant in the room when two prominent Saudi clerics recently clashed publicly on whether apostasy was punishable with death under Islamic law.
The debate's timing on a Saudi state-controlled, artsy entertainment channel, Rotana Khalijiya, suggested as much.
The debate aired days before the kingdom's Ministry of Islamic Affairs severely restricted celebrating Ramadan. Islam's holy month of fasting begins on March 22.
What lends debates like the discussion about apostasy greater significance is that they feed into a competition between Saudi Arabia and various other players for religious soft power in the Muslim world.
The rivalry pits Indonesian reformists against state-aligned Saudi and Emirati propagators of a socially liberal but autocratic interpretation of Islam.
Saudi and Emirati-backed Islamic scholars reject jurisprudential reform and reserve the right of legal interpretation for the ruler and his clerical surrogates.
Last year, Saudi Crown Prince Mohammed Bin Salman went as far as nominating himself as the primary interpreter of Islamic law.
Mr. Bin Salman asserted in an interview with The Atlantic that "in Islamic law, the head of the Islamic establishment is wali al-amr, the ruler."
Mr. Bin Salman meant that literally. The crown prince, in contrast to many Muslim rulers, seldom, if at all, solicits the opinion of Muslim scholars to legitimise his policies.
"Bin Salman puts religion at the service of his politics while protesting against the use of religion by his opponents," said scholar and author of a book on the Muslim World League Louis Blin. The League is Mr. Bin Salman's principal vehicle for propagating his autocratic version of a moderate form of Islam.
To be sure, Mr. Bin Salman and United Arab Emirates President Mohammed bin Zayed have enacted far-reaching social reforms that have enhanced women's social rights and professional opportunities. Also, the two men have eased restrictions on gender interaction and embraced Western-style entertainment.
However, they anchored these changes in civil law and ignored the need to synchronise religious jurisprudence.
What drives the reformist zeal of Messrs. Bin Salman and Bin Zayed is not change because it is the right thing to do.
The two men's primary concern is securing the survival of their autocratic regimes. To do so, they need to cater to youth aspirations, diversify their oil export-dependent economies, ease social restrictions to compete for foreign talent, and project an image of tolerance.
Their reforms serve that purpose but go no further.
Exhibit A is Saudi Arabia's first-ever personal status law.
A recent Amnesty International analysis of the law suggests that it remains rooted in orthodox Islamic jurisprudence.
The law codifies problematic practices inherent in the kingdom's male guardianship system.
It entrenches a system of gender-based discrimination in most aspects of family life, including marriage, divorce, child custody, and inheritance, even though it also sets a minimum age for marriage.
Under the law, women are required to obtain the consent of their male legal guardian to get married.
The law further obliges a wife to "obey" her husband. It conditions her right to financial support, such as food and accommodation, on her "submit(ting) herself" to her husband.
Moreover, men can initiate divorce without conditions, while women face legal, financial, and practical barriers. In divorce, a mother does not have equal rights to her children; the father is granted guardianship as a matter of principle.
Finally, the law institutionalises discrimination between men and women in inheritance, giving men a much larger share of assets than their female counterparts.
Similarly, recently announced restrictions on the public celebration of Ramadan were designed to shift the core of Saudi identity from religion to nationalism. They also intended to strengthen government surveillance and control.
With the restrictions, Mr. Bin Salman apparently wanted to be seen as walking in the footsteps of Mustafa Kemal Ataturk, the 20th-century visionary who carved secular Turkey out of the ruins of the Ottoman Empire and abolished the caliphate.
The new rules curtail the time allotted to evening prayers, forbid worshipers to bring their children to the mosque, ban the filming and broadcasting of prayers, curb donations for organising the breaking of the fast by worshippers, and oblige mosque officials to supervise the fast-breaking in courtyards rather than inside the mosque.
The measures resemble restrictions the government tried to impose last year. However, online uproar forced the government to retract a ban on broadcasting uninterrupted live Ramadan footage from the two mosques viewed by Muslims worldwide.
Looking for a silver lining in the restrictions, Indian Muslim thinker and Secretary-General of the Islamic Forum for the Promotion of Moderate Thought A. Faizur Rahman, said in a telephone interview that Mr. Bin Salman likely sees the reported measures as a way to counter the ritualisation of Islam.
That also is the message in the crown prince's plan to build a futuristic downtown Riyadh with the Mukaab, a 400-metre-high square virtual reality cube, at its centre.
Critics have denounced the plan because the envisioned cube resembles the Kaaba, a black cuboid-shaped stone structure at the center of Mecca's grand mosque.
Mr. Rahman described the Ramadan restrictions as "a bad imitation of Ataturk. It's an expression of power. It's saying I am the ruler."
Some analysts believe that Mr. Bin Salman, like Mr. Ataturk in the past, wants to remove religion from the public square and relegate it to the private sphere.
In contrast to the waning years of empire and Turkey's early republican period, Mr. Bin Salman has opted for achieving his goal by decree with no semblance of public debate.
To be sure, Mr. Ataturk's reforms, including introducing French-style militant secularism, were unpopular and enacted by a one-party state.
Nevertheless, they followed a fierce battle of ideas in rival publications in the last 15 years of the empire about the role and the nature of Islam that was fresh in people's minds.
Clerics, nationalists, and intellectuals voiced opinions ranging from the advocacy of European positivism and materialism, secular nationalism, calls for religious reform, and even rebukes of Islam and the Qur'an to fierce opposition to any reformation of religious discourse and rejection of the notion of a nation as opposed to a pan-Islamic state.
Citing Sura 16 Verse 125 of the Qur'an, Mr. Rahman, the Indian Muslim intellectual, argued that Mr. Bin Salman's approach, that brooks no dissent and in which debate is often choreographed, was "not the way to reform society. Reform has to be voluntary through the art of persuasion. It's neither Islamic nor good to impose your will."
Where Mr. Bin Salman opts for a top down-dictate that focuses on form rather than content, his foremost ideological rival focuses on a bottom-up approach that embraces jurisprudential reform in pursuit of a moderate Islam that is pluralistic, inclusive, and unambiguously endorses the Universal Declaration of Human Rights.
Last month, Indonesia's Nahdlatul Ulama, the world's largest and most moderate civil society movement, called in a document composed in the tradition of Islamic jurisprudence to abolish the caliphate and replace it with the notion of the nation-state.
The document was issued after consultations in the second half of 2022 in some 230 religious seminaries across the Indonesian archipelago in which the proposition of jurisprudential reform was debated.
In 2019, 20,000 Nahdlatul Ulama religious scholars issued a fatwa or religious opinion that erased the concept of the kafir or infidel in Islamic jurisprudence and replaced it with the notion of a citizen.
While apostasy, like blasphemy, is on the bucket list of Nahdlatul Ulama's jurisprudential reforms, it was unusual for Saudi clerics to clash on television over interpretations of Islamic law.
The debate pitted Saudi Islamic scholar Abd Al-Rahman Abd Al-Karim, a proponent of the classical Islamic legal proposition of the death penalty for apostasy, against Ahmad al Ghamdi, the former head of the Mecca chapter of the Authority for Promotion of Virtue and Prevention of Vice.
In 2016, Mr. Bin Salman clipped the wings of the Authority, a once-feared religious police force, by banning it from "pursuing, questioning, asking for identification, arresting and detaining anyone suspected of a crime."
Since leaving the Authority, Mr. Al-Ghamdi has emerged as a religious liberal advocating the very things on which his police unit once cracked down. These include mixing genders, listening to music, and the forced closure of shops and businesses during prayer time.
In the debate with Mr. Al-Karim, Mr. Al-Ghamdi appeared to adopt Mr. Rahman and Nahdlatul Ulama's approach of bottom-up reform based on persuasion.
Countering Mr. Al-Karim, Mr.Al-Ghamdi asserted, "People who do not adhere to the Islamic faith are free to do so. They must not be coerced. The same is true for people who converted to Islam and then became apostates. There are unambiguous verses in the Quran regarding their freedom to do so. Allah said (in the Quran), 'there is no coercion in religion.'"
Who are genuine Muslim moderates? Separating the wheat from the chafe
If you think Islamic scholars discussing the religious legitimacy of the United Nations and the nation-state will put you to sleep, think again.
A call by Nahdlatul Ulama or the Revival of Islamic Scholars, arguably the world's most moderate Muslim civil society movement, to anchor the nation-state as opposed to a caliphate and the United Nations in Islamic law is at the forefront of the ideological fight against extremism and jihadism as advocated by groups such as Al Qaeda and the Islamic State.
The call, launched on Tuesday at a mass rally in the Indonesian city of Surabaya commemorating the Indonesian group's centennial and a gathering a day earlier of Islamic scholars from across the globe, lays down a gauntlet for the Muslim world's autocratic and authoritarian leaders.
Anchoring the United Nations and its charter in religious law would legally oblige non-democratic regimes to respect human rights.
The charter compels states to honour "fundamental human rights…the dignity and worth of the human person, (and)…the equal rights of men and women" and makes it legally binding for its Muslim signatories, according to religious law."
Indonesian President Joko Widodo seemingly endorsed the call by speaking at the rally immediately after senior Nahdlatul Ulama leaders read it in Arabic and Bahasa Indonesia at the gathering.
The call constitutes the latest move in a sustained Nahdlatul Ulama effort to spark reform of Islamic jurisprudence and inspire other faiths to take a critical look at their potentially problematic tenants as a way of countering extremism and religiously motivated violence.
"Nahdlatul Ulama believes it is essential to the well-being of Muslims to develop a new vision capable of replacing the long-established aspiration, rooted in Islamic jurisprudence (fiqh), of uniting Muslims throughout the world into a single universal state, or caliphate," the group said in the declaration read out at the rally.
"It is neither feasible nor desirable to re-establish a universal caliphate that would unite Muslims throughout the world in opposition to non-Muslims. As recently demonstrated by the Islamic State in Iraq and Syria, or ISIS, attempts to do so will inevitably be disastrous and contrary to the purposes of Sharia (Islamic law): i.e., the protection of religion, human life, sound reasoning, family, and property," the declaration went on to say.
Yahya Cholil Staquf, the chairman of Nahdlatul Ulama's executive council, framed the group's proposition in questions about the need for jurisprudential reform that he posed at the scholars' conference.
Mr. Staquf's questions were based on an unpublished discussion paper that asserted that the view that Muslims "should have a default attitude of enmity towards non-Muslims, and that infidels…should be subject to discrimination is well established within turats al-fiqh (the tradition of Islamic jurisprudence."
The attitude towards non-Muslims described in the paper is at the core of the response of the Muslim world to religious extremism and jihadism.
An open letter to Abu Bakr al-Baghdadi, the late leader of the Islamic State, written after he declared in 2014 a caliphate with himself as caliph, signed by 126 prominent Islamic scholars, including participants in this weeks, insists that "there is agreement (ittifaq) among scholars that a caliphate is an obligation upon the Ummah (Muslim community)."
The letter was typical of Muslim leaders, parroted by their Western counterparts, who, for more than two decades since 9/11, have insisted that Islam and Islamic jurisprudence need no reform. Instead, they assert that jihadis misrepresent and misconstrue the faith.
In doing so, autocrats drown out criticism of their brutal, repressive rule that brooks no dissent and potentially provokes violence.
Moreover, casting jihadists as deviants rather than products of problematic tenants of jurisprudence that justify violence stymies criticism of the justification of autocracy as a necessary means to combat violence and promote moderate Islam.
As a result, the Nahdlatul Ulama challenge goes to the core of a battle for the soul of Islam that involves a competition for religious soft power and leadership in the Muslim world as well as who will define what constitutes moderate Islam.
The ideological rivalry pits Nahdlatul Ulama's concept of Humanitarian Islam, which calls for religious reform and unambiguously endorses pluralism, the United Nations Charter and the Universal Declaration of Human Rights against an autocratic definition of moderate Islam that rejects religious and political reform but supports a formalistic, ceremonial form of inter-faith dialogue and the loosening of social restrictions long advocated by orthodox Islam.
Among the letter's signatories were proponents of autocratic forms of moderate Islam.
They included Egyptian Grand Mufti Shawqi Allam; Egypt's former grand mufti, Ali Goma, who religiously endorsed the killing on a Cairo square in 2013 of some 800 Muslim Brotherhood protesters by security forces; several members of Egypt's state-controlled Fatwa Council; and scholars At Al Azhar, Cairo's citadel of Islamic learning.
Also among the signatories were Abdullah Bin Bayyah, the head of the fatwa council of the United Arab Emirates, and one of its other members, popular American Muslim preacher Hamza Yusuf, men who do the Gulf state's religious bidding.
The strength of the Nahdlatul Ulama challenge was evident in the fact that some of the world's foremost opponents of the Indonesian group's reformism felt the need to be represented at this week's conference in one way or another, even if some backed out of the conference after initially suggesting that they would attend.
Messrs. Bin Bayyah and Goma chose not to attend. Mr. Allam used his video remarks to express opposition to Nahdlatul Ulama's call for replacing the caliphate with the notion of the nation-state and endorsing the United Nations.
Muhammad Al-Issa, the head of the Muslim World League, Saudi Crown Prince Mohammed bin Salman's vehicle for propagating his autocratic version of moderate Islam, chose to ignore Nahdlatul Ulama's proposition. Mr. Al-Issa made his remarks on video after cancelling his attendance.
Nahdlatul Ulama threw down its gauntlet by asserting that Muslims need to choose between maintaining the obligation to create a caliphate or reforming Islamic jurisprudence so that it would "embrace a new vision and develop a new discourse regarding Islamic jurisprudence, which will prevent the political weaponization of identity; curtail the spread of communal hatred; promote solidarity and respect among the diverse peoples, cultures, and nations of the world; and foster the emergence of a truly just and harmonious world order," according to the declaration.
In its unpublished paper, Nahdlatul Ulama asserted that "Muslims should acknowledge that a socio-political construct (or imperium) capable of operationalizing these normative views across the Muslim world no longer exists" and that "as a consequence of choosing to retain the established fiqh view and norms associated therewith…would automatically be a religious duty incumbent upon Muslims to revive the imperium. This, in turn, would necessarily entail dissolving any and all existing nation-states, under whose governance Muslims currently live."
With one-third of Indonesia's 270 million inhabitants identifying themselves as Nahdlatul Ulama and a religious authority of its own, the group is likely to formally announce its reform of relevant Islamic jurisprudence, potentially supported by various non-Indonesian scholars, mosques, and other Muslim associations, irrespective of opposition to its moves.
While the group's legal move would not be binding in a Muslim world where legal authority is decentralised, it lays down a marker that other Muslim legal authorities will ultimately be unable to ignore in their bid to be recognised as proponents of a genuinely moderate Islam.
How divine books guide and socialize an individual into society
When an individual born it interact with social group in which it is present. The term socialization refers to the process of interaction through which the growing individual learns the habits, attitudes, values and beliefs of the social group into which one has been born. … Socialization prepares people to participate in a social group by teaching them its norms and expectations. But why there is need of socialization ? The answer is we are born there is something in our DNA that make us feel there should be some one who we need to follow, that there is someone who make us, who is very superior to us.
Very interesting question. what a religion actually is. As per the Oxford dictionary, "religion" is: "The belief in and worship of a superhuman controlling power, especially a personal God or gods."
That is what religion is very simply put .strictly speaking, all "religions" in the world revolve around this same concept: a belief in a superhuman controlling power. They all build on this central concept, assigning various different attributes and holy books to this superhuman controlling power.
In Hinduism, this "power" is called Brahman and has many forms, manifesting itself in every sentient being, In Islam it is called "Allah" and so on so forth. But the bottom line of all these religions is: There is a god.
There is God who have sent us and give us the way to live the life. Through the learning process one give priority to the religion it follow. The religion guide us through holy book. Divine books are four in numbers revealed to different Prophets i.e.
Tawrat to Prophet Musa
Zabur to Prophet Dawud
Injil to Prophet Isa
Quran revealed to Prophet Muhammad SAW
but Muslim believes that they all carry a same message or guidance for humanity. Divine books provide set of rules to live a life. They can also act as a source of history and motivation for the followers. Quran is last Divine book but it contains some references of all other Divine Books.
Divine books act as source of religion provider. Beliefs, values and practices related to spiritual concerns are described by religion. It is also known as crucial roadway of socialization for many people. In many religious institutions like temples, churches and mosques individual of many religious communities assemble to glorify and to grasp knowledge. Many ceremonies related to structure of family like marriage and birth are also related to religious celebrations. Shared set of socialized value which passes through society are foster by organized religion. Each social theorist define religion according to their own perspective
The purpose of sending divine books to the followers of certain religion was to give them the principles of religion. The teachings of Buddhism, Islam, Hinduism, Christianity are very similar to each other. The conflict occurs in their ideology and oneness of God. Reforms in individual life and society's life like harmony and unity are brought by these books. They act as a balance between life of both the individual and society by safeguarding rights, assigning individual responsibilities which are guided by Divine books. Divine books deals with the demand of society and behave as building block of thinking and behavioural processes and lay stress on Faith , through this human hearts and minds are completely transformed and remodelling of our thinking and behavioural pattern occur which as a result changes the whole society.