Plight of Christians in India
Two Hindu teenagers in Pakistan embraced Islam. It was alleged that they were abducted and forced to change their religion. Pakistan is looking into the incident to ferret out the truth. India's external-affairs minister trumpeted the incident into limelight. All major newspapers published her rants. Her knee-jerk was obviously intended to please Hindutva adherents, to mint political advantage and to spur anti-Pakistan sentiments. India, itself, has a long history of forced conversions, and persecution of minorities, particularly the Christians. Let us have a bird's-eye of the problem in India.
Roots of Christianity in India
Christianity is India's third-most followed religion after Hinduism and Islam. According to religious tables in India's 2011 census of population, excepting counting, errors and omissions, about 28 million Christians live in India. They constitute 2.3 percent of India's population. Thomas the Apostle introduced Christianity to India. He reached the Malabar Coast (Kerala) in 52 AD. And, he carried on preaching in every nook and corner of India until martyred.
Today, Christians live all across particularly in South India and the southern shore, the Konkan Coast, and Northeast India. Through sheer hard work, Indian Christians developed niches in all walks of Indian national life. They include former and current chief ministers, governors and chief election commissioners. To ruling Bharatya Janata party's chagrin, Christians are the second most educated religious group in India after Jains. Christian women outnumber men among the various religious communities in India.
Arrival of Catholicism
Till 16th century, Roman Catholicism was unknown to India. It was introduced by the Portuguese, Italian and Irish Jesuits who preached the gospel of Jesus Christ among the Indians. Alongside preaching, the preachers established Christian schools, hospitals, primary health-care centres through their missions. Later, British, American, German, Scottish missionaries came to preach Evangelical. The evangelist introduced English in missionary schools and translated the Holy Bible into various Indian languages (including Urdu, Hindi, Tamil, Malayalam, Telugu, and others).
Christians now form a major religious group in three states of India: Meghalaya, Mizoram, and Nagaland with plural majority in Manipur and Arunachal Pradesh. Significant Christian population lives in Coastal Andhra, Tamil Nadu, Kerala and Kanara (South India).
Threat
Disgusted with religio-economic extremism, more and more people, including dalits (down-trodden) are converting to Christianity, a class-less community. Dalits are not allowed to enter even high-caste Hindu temples. Some dalits were even killed at doorsteps of temples for daring tread foot-steps to temples. According to religious tables in India's Census Report, 24 million Christians constitute 2.3 percent of India's total population of 1,028 million. The Christian population includes 14 million Christian dalits. Dalits are Hindu, Sikh and Buddhist members of "untouchable" castes who convert to Christianity. The untouchable Christians are the most neglected community in India.
Despite India's Supreme Court's decision, Sabrimala Temple remained out of bound for even high-caste adult women. The fanatic Hindus fear lest Christianity, with its egalitarian and social- service message, should engulf Hinduism.
Beginning of Christians' persecution
India's present prime minister Narendra Modi, when chief minister of Gujarat state, and LK Advani could be called pioneers of anti-Christian movement. They distributed Bharatya Janata Party (BJP) manifesto, which, inter alia, spoke of enacting an anti-conversion law in states including Gujarat. The laws against conversion are meant to persecute Christian and Muslim minorities.
The BJP's manifesto was outcome of decades of hatred, stoked up by Hindutva (Hindu nationalist) elements acting with legal impunity and state governments' connivance. The anti-Muslim hatred created a gory situation first in Gujarat and then in Orissa. The BJP accentuated its propaganda to create an incendiary situation against the aforementioned minorities in different states during elections.
The BJP acted hands in gloves with Sangh Parivar a collection of Hindu nationalist organisations co-operating towards making India a Hindu State to weave religion and politics strategically together in the Bharatiya Janata Party (BJP) enabling the Sangh to exploit religion for political gain.
Majoritarian justification
The ostensible justification for such laws is that, in a democracy, the majority has the right to benefit from the principle of 'majority rule. So, Hindustan (India) is primarily for the Hindus only.
Legal rigmarole
The anti-conversion campaign aimed at restricting the right to propagate religion, which is guaranteed by Article 25 of the Indian Constitution. The aim of the two parties was to convert India into a Hindu state. India claims to be a secular country. But, unfortunately, the country's legislative history, relating to the issue of conversion underscores the reality that the government always harbored grudge against conversion. Orissa, Madhya Pradesh, Rajasthan. Arunachal Pradesh and Tamil Nadu passed Freedom of Religion Acts. A common feature of these anti-conversion law is that they made so-called 'forced conversion' a cognisable offence under sections 295 A and 298 of the Indian Penal Code.
Cognisability of the offence licensed police to harass missionaries and converts under influence of Hindu fanatics or Government functionaries. Some Indian courts intervened to stop persecution of nouveau converts or Christian preachers. For instance, Chief Justice A.N. Ray in Reverend Stainislaus v. State of Madhya Pradesh (AIR 1977 SC 908), and Yulitha v. State of Orissa and others, ruled that propagation is different from conversion. Ray observed adoption of a new religion is freedom of conscience, while conversion would impinge on 'freedom of choice' granted to all citizens alike. But the state governments remained nonchalant to the courts' observations. The courts' decisions being declaratory (certiorari), not mandatory (mandamus), remained un-implemented. Interestingly, India's Ministry of Home Affairs (February 1981) advised the State Governments and Union Territories to enact laws to regulate change of religion on the lines of the existing Acts in Madhya Pradesh, Orissa and Arunachal Pradesh (The Statesman, Delhi, November 16, 1982).
There are iron-clad guarantees in the Constitution for religious freedom. Yet, not only the born Christians but also Hindus who become Christians complain of persecution. It is not only Orissa, but also several other Indian states that have passed anti-conversion bills forbidding Hindus to convert to other religions. Such legislation violates the UN Charter of Human Rights which gives a person right to change his or her religion.
Harassment and social boycott
To discourage dalits from converting to Christianity, not only the Centre but also the Indian states have deprived 'dalit Christians' of minority-status privileges. Any Hindu who converts to Christianity is socially boycotted and tortured in different ways. Six women at Kilipala village in Jagatsinghpur district (Orissa) had their heads tonsured by influential Hindus. Their offence was abandoning Hindu faith at their own free will. Christian missionaries are harassed, deported and even killed. Indian government ordered 'deportation of three American preachers from Church of Christ in North Carolina on the first available flight to the US.'. To add insult to their injury, the preachers were even attacked by Hindu fanatics. They had a narrow escape. Courts rarely punish people who manhandle Christian preachers. Dara Singh murdered Australian missionary Graham Staines and his two minor sons.
A few years back, Hindus attacked Christians as tit-for-tat for a book which allegedly insulted Hindu deities. Investigations revealed that the book was not written by any Christian. But, it happened to be displayed on one of the Emmanuel Mission's book-shops for sale. The Mission is a Christian organisation that runs a chain of schools in various Indian states.
Hindus ignore the fact that Christian missionaries started coming to India, particularly the North-East, in the late 19th century. They promoted education and socio-economic developmental work in the region. In Rajasthan, the Emmanuel Mission, alone, runs over 50 schools.The bill makes religious conversion a non-bailable offence. While giving vent to their wrath against Christians,
Secret survey of Christians
Indian states sometimes conduct secret surveys of Christian population. With Narendra Modi, then as chief minister, the Gujarat government harboured xenophobic attitude not only towards Muslims but also Christians.
A survey of the Christians' living in northern and central Gujarat, in February 1999 was withdrawn after protests. Modi restarted the survey March 2003 and May 2003 in Christian – inhabited areas (Ahmedabad, Sanaskantha, Jabarkantha, Kutch, Rajkot, Patan, Vadodara, Anand and Banaskantha).
The purpose of the survey was to 'pinpoint Christians and sort them out, if they become a headache like Muslims'. Indian Express dated June 13, 2003 (dateline Ahmedabad, June 13, 2003) reported Gujarat police has again started a survey of Christian localities. The Christian community in Indian state of Gujarat came to know of the survey when policemen in plain clothes visited a few institutions in Kheda district of central Gujarat and made enquiries about their source of funds, origin and items of expenditure.
The Christian community was rueful at the recommencement of the survey. To them, it negated the state's then chief minister Narendra Modi's assurance to visiting team of the National Commission for Minorities, "No survey or census of Christians or other minorities would be carried out in the state".
The policemen allegedly had a list of 42 Christian institutes, including Don Bosco School and Pushpanjali Society, in Kheda district. The Don Bosco is a secondary school run for poor students from nearby villages, with 150 boys staying in the boarding. Puspanjali is a medical centre with boarding capacity for 60 girls studying in the school.
The Christian trustees refused to give information for fear of harm at the hands of the fanatic Hindus. The analysts point out that the survey of institutions or homes to note down addresses of people on a communal basis are usually a prelude to focused violence against minority communities. Similar surveys were conducted some year ago when Sangh Parivar stalwarts targeted Christian tribes in the Dangs area. Such surveys are akin to door-to-door survey of Jewish localities in pre-World-War-II Germany.
In a resolution, the RSS has called upon the Hindus, particularly Swayamsevaks, to be vigilant about `anti-national and terrorist' Christian groups, posing a threat to the country's internal security. It urged the Government to take strong measures against said groups. They condemned Pope John Paul II's statement criticising Indian states' legislations banning conversions of the Hindus by missionaries. The executive declared that such conversions were a direct challenge to the sovereignty of the country. It is significant to mention that the Pope had just said that ''free exercise of the natural right to religious freedom was prohibited in India". RSS's resolution ignored that the right to change one's religion was enshrined in the UNO's Charter of Human Rights, also.
The RSS urged the Centre to lodge a protest with the Pope for exhorting the Christian missionaries to carry on their campaign of conversions defying the law of the land. The persecution continued for five more years. On 12 October 2008, he Pope Benedict XVI was compelled to draw Indian government's attention the continuing anti-Christian violence in India.
On 28 October, the Vatican called upon the memory of Mahatma Gandhi for an end to the religious violence in Orissa. In a written appeal addressed to Hindus, the Vatican office said Christian and Hindu leaders needed to foster a belief in non-violence among followers ("Vatican invokes Gandhi in plea to end Orissa violence". In.reuters.com. 28 October 2008).
Christians dubbed `insurgents'
In his interview with India Today (April 4, 2005, Christian Missionaries are with Naxals, page 80-81), K. S. Sudersan (Rashtrya Swayem Sevak Sangh) says, 'Naxals have a safe base in Andhra Pradesh because Christian missionaries are with them. They attack mandir (temples) and other Hindu institutions but never attack a Church. Because the Chief Minister is a Christian, he has given them abhaydaan (freedom from fear)and crowds of two lakh or more they can gather'.
Sizeable number of Christians (Catholics) also lives in Pondicherry and Goa. A much smaller number live scattered amongst the majority Hindu population in the rest of India.
Trajectory of anti-Christian violence
Incidents of violence against Christians have occurred in nearly all parts of India, it has largely been confined to north, central, and western India, in the states of Gujarat, Maharashtra, Uttar Pradesh, Madhya Pradesh, and the capital area of New Delhi.
Most incidents remain un-reported for fear of reprisal. Reported incidents date as far back as back as 1964. Human-rights body incorporate reported incidents.
The genocide of Christians in India's north-eastern state Orissa was outcome of Hindus' muffled hatred against Christians. Over 500 Christians, including some nuns, were burnt alive. Countless churches, houses and shops were gutted. Even Christian orphanages were not spared. India is, constitutionally, a secular country.
In 1999 a Human Rights Watch (HRW) report stated that Vishva Hindu Parishad (VHP), Bajrang Dal, and Rashtriya Swayamsevak Sangh (the sister organisations of the Bharatiya Janata Party) are the most accused Hindu organizations for violence against Christians in India. The National Commission for Minorities has stated that the State governments ruled by the Bharatiya Janata Party and its allies provided support to the perpetrators. In most reported cases the named perpetrators are members of the Sangh Parivar organizations. The Sangh Parivar are small subgroups that formed under the umbrella of the Rashtriya Swayamsevak Sangh (RSS), an umbrella organization whose roots date back to 1925. The RSS, who promote a form of Hindu nationalism called Hinduvata, oppose the spread of "foreign religions" like Islam and Christianity. According to Human Rights Watch, Sangh Parivar and local media were also involved in promoting anti-Christian propaganda in Gujarat. Mainstream Protestant, Catholic and Orthodox Christians are targeted far less frequently than Evangelical and Pentecostal Christians. There was an increase in incidents of violence against Christians after the new BJP government under Narendra Modi came to power after the general election in April–May 2014. Maximum number incidents were reported from Uttar Pradesh. According to a report by Open Doors, the persecution of Christians in India increased sharply in the year 2016.
Attacks on churches
In June 2000, four churches around India were bombed (Andhra Pradesh and Tamil Nadu). A church in Maharashtra was ransacked. In September 2008, two churches were partly damaged in Kerala. In 2015, a church building under construction was vandalised in Haryana. St. George church in Mumbai was also attacked by masked persons. In the same month, the cathedral of Jabalpur was attacked and more than a dozen people were injured. The same cathedral had also been attacked in 2008 and the entire altar burnt down. In April 2015, St. Mary's Church in Agra was vandalised and statues of Mother Mary and the Infant Jesus were damaged. A Church in Kachna area of Raipur was attacked by a mob during a Sunday service and five people were injured when they tried to stop the assailants.
Several churches were attacked in the capital Delhi in recent years. They include St. Sebastian's Church (burned), St. Stephen's college chapel May 5, 2018 (vandalised and the cross desecrated with pro-Hindutva slogans).
In Madhya Pradesh a church was destroyed and bibles were burnt in Mandla district in September 2014. In March 2015, a Bible convention was attacked in Jabalpur, with allegations that religious conversions were taking place. So on.
Christian Council protests
The All-India Christian Council's president, Joseph D'Souza, alleged, "The State Government was been a passive spectator and often connives, by its deliberate inaction, in the violence against Christians'. According to the Council, 'Apart from ignoring the distress calls of the community, the Central Government nurtures a hate campaign against it. There should be a halt to the calumny unleashed by the Sangh Parivar leaders". The Council regretted that the Indian constitution was secular only in name. In practices, the minorities' life and prestige was at the mercy of the armed RSS gangs' _ Four nuns and three Brothers belonging to the Missionaries of Charity were attacked by a 40-member gang chanting pro-RSS slogans at a Scheduled Caste colony in Nallalam near Kozhikode in north Kerala.
Inference
With likely BJP's win 2019 elections, hard times await Christians and other minorities. Till a let up in Kashmiri protests, the Christians can sleep well.
Cruelty to Animals Gets More Media Coverage than Beheaded Christians
– The Bishops' Conference of Nigeria described the area as "killing fields", like the ones the Khmer Rouge created in Cambodia to exterminate the population.
– "We are Aramaic people and we don't have this right to have anyone protect us? Look upon us as frogs, we'll accept that — just protect us so we can stay in our land". — Nicodemus Daoud Sharaf, the Syrian Orthodox Archbishop of Mosul the capital of Iraqi Kurdistan, home to many of the Christians who fled jihadis, National Catholic Register, April 7, 2017.
– In an era of round-the-clock information… the abominations suffered by Christians have been left without images, while the brutality against the Chinese pig was streamed all over. Christians are an endangered species; pigs are not.
– One of the last Nigerian Christians was executed by an Islamic State child soldier. Slaughterhouses' workers go on trial in France for abuses to animals. But the same France has already repatriated more than 250 ISIS fighters, the same people who turn Iraqi churches into slaughterhouses.
First there was the beheading of 11 Nigerian Christians during the recent Christmas celebration. The next day, a Catholic woman, Martha Bulus, was beheaded in the Nigerian state of Borno with her bridesmaids, five days before the wedding. Then there was a raid on the village of Gora-Gan in the Nigerian state of Kaduna, where terrorists shot anyone they met in the square where the evangelical community had gathered, killing two young Christian women. There was also a Christian student killed by Islamic extremists who recorded his execution. Then pastor Lawan Andimi, a local leader of the Christian Association of Nigeria, was beheaded.
"Every day", says Father Joseph Bature Fidelis, of the Diocese of Maiduguri, "Our brothers and sisters are slaughtered in the streets. Please help us not be silent in the face of this immense extermination that is taking place in silence".
The Bishops' Conference of Nigeria described the area as "killing fields", like the ones the Khmer Rouge created in Cambodia to exterminate the population. Most of the 4,300 Christians killed for their faith during the last year came from Nigeria. Nina Shea, an expert in Religious Freedom, recently wrote:
"An ongoing Islamic extremist project to exterminate Christians in sub-Saharan Africa is even more brutal and more consequential for the Church than it is in the Middle East, the place where Christians suffered ISIS 'genocide', as the U.S. government officially designated."
Unfortunately, the murder of these Christians during the last month has been largely ignored by the Western media. "A slow-motion war is under way in Africa's most populous country. It's a massacre of Christians, massive in scale and horrific in brutality and the world has hardly noticed", wrote the French philosopher, Bernard Henri Lévy.
While Christians were murdered in Nigeria, the global media ran a story of a pig being tied up and shoved off a bungee tower at a new theme park in China. The story went viral on BBC, The Independent, The New York Times, Sky News, Deutsche Welle and many other mainstream media outlets. The Chinese pig got more media coverage than any of these murdered Christians in Nigeria. You often have to search for these martyrs on local African sites. "Pig Bungee Jumping Stunt In China Prompts Global Outcry", wrote the Huffington Post. Where has been the global outcry for the serial butchering of Christians just because they are Christians?
The killing of a gorilla in a Cincinnati zoo, committed to save a child's life, triggered more emotion and media coverage than the beheading of 21 Christians on a beach in Libya while they invoked the name of Jesus in Arabic and whispered prayers. ABC, CBS and NBC devoted six times more coverage to the death of one gorilla than they did on the mass execution of Christians.
"The world prefers to worry about pandas rather than about us, threatened with extinction in the land where we were born", said Nicodemus Daoud Sharaf, the Syrian Orthodox Archbishop of Mosul as well as a refugee in Erbil, the capital of Iraqi Kurdistan, home to many of the Christians who fled jihadis. When the Archbishop said that four years ago, it looked as if it were just provocation to shock Western public opinion. But Archbishop Sharaf was right.
The French-Lebanese writer Amin Maalouf also noted "threats to pandas cause more emotion" than threats to Christians. Archbishop Sharaf gave another example:
"In Australia they take care of frogs. One of our Syriac citizens, who's a builder, bought land, took money from a bank and wanted to build houses and sell them. Then when he wanted to get a certificate to build, in the middle of the land, he came across a hole with eight frogs in it. The government of Sydney told him: 'You can't build on this land'. He said: 'But I've taken money from the bank and I must get to work' and they pushed him to build in another place, making him pay $1.4 million to build a different place for these eight frogs. And yet we are the last people who speak Jesus' language. We are Aramaic people and we don't have this right to have anyone protect us? Look upon us as frogs, we'll accept that — just protect us so we can stay in our land".
In an era of round-the-clock information on our mobile phones, computers, televisions and social media, the abominations suffered by Christians have been left without images, while the brutality against the Chinese pig was streamed all over. Christians are an endangered species; pigs are not. "The International Union for the Conservation of Nature has several categories to define the danger of extinction that various species face today", according to Benedict Kiely, the founder of Nasarean.org, which helps the Christians of the Middle East.
"Using a percentage of population decline, the categories range from 'vulnerable species' (a 30-50 per cent decline), to 'critically endangered' (80-90 per cent) and finally to extinction. The Christian population of Iraq has shrunk by 83 per cent, putting it in the category of 'critically endangered'".
If you search for a cover dedicated to this extinction you have to go on the confessional media, such as the British weekly Catholic Herald, which just noted "The end of Iraqi Christianity?" Or the French Catholic media, La Croix, telling the story of Syrian Christians:
"Before the start of the civil war in 2012, 20,000 Assyrians populated the banks of the Khabur, a river that crosses northeastern Syria and flows into the Euphrates. The occupation of part of the region by Isis in 2015 forced the majority into exile. The Khabur is today a dead valley".
One of the last Nigerian Christians was executed by an Islamic State child soldier. Slaughterhouses' workers go on trial in France for abuses to animals. But the same France has already repatriated more than 250 ISIS fighters, the same people who turn Iraqi churches into slaughterhouses.
Western media stirred global indignation about Russia's laws against "homosexual propaganda" prior to the Winter Olympics in Sochi. But the same Western media never protested the Islamist regimes that punish people with the death for converting to Christianity or countries where Christians are threatened with death if they do not convert to Islam.
Mauro Armanino, a priest of the Society for African Missions in Niger, who describes a situation of open genocide, writes:
"The repeated threats to the Christian communities in the border area with Burkina Faso have achieved the aim they set: to decapitate the communities and then fall prey to the fear of professing faith in Sunday prayers in the chapels….On Tuesday, January 14, in a village not far from Bomoanga, which, for over a year, has helplessly witnessed the kidnapping of Father Pierluigi Maccalli, a group of criminals who went to settle the scores with the chief nurse who works in a dispensary in the area, took the nephew from his home and was beheaded. In Bomoanga people no longer go to church on Sunday".
These persecuted Christians feel more and more alone in a world that sees them as intruders. They are as if suspended in a limbo, between an amnesic and weak West and a rising radical Islam. There seems to be no way to push the Western world to become aware of this tragedy that no one talks about and which could have fatal consequences for the future of our civilization.
"Out of fatigue or shame, or both, we close our eyes", writes Franz-Olivier Giesbert.
"Does the life of Christians from East, Africa or Asia count for a negligible amount? This is a question that we have the right to ask when we see the place that our dear media give to the killings and discrimination that Catholics and Protestants are subjected to on the planet: nothing or almost nothing, with a few happy exceptions. It is our hypocrisy that feeds the clash of civilizations".
So, shall we now return to our hypocritical indignation about the cruelty inflicted on Chinese pigs?
From our partner International Affairs
Give me religion that does not polarise society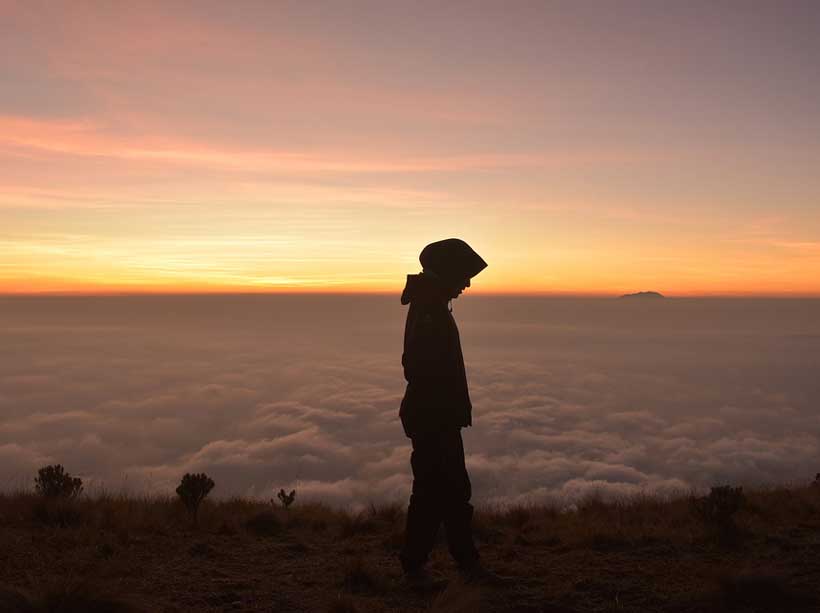 A few years ago in Aceh, a poster was put up by the Islamic Sharia Department in Banda Aceh of the communications and information agency office, stating:
"A woman whose strand of hair is seen deliberately by a man who is not her husband will be punished by 70,000 years in hell. One day in the afterlife is equivalent to 1,000 years in this world. A woman who enters hell will draw in with her two of her menfolk: her father, her brothers, her husband or her son. This is how terrible the punishment is!"
I received a photo of the poster through one of my WhatsApp groups and shared it with friends. One of them, Harry (not his real name), hilariously pointed out the absurdity of it all.
"What? Do radicals see women's hair as pubic hair, and are hijab underpants for women's heads?" he asked incredulously, referring to the headcover worn by Muslim women in Indonesia.
Harry added, to his knowledge, there is nothing in the Quran about women's hair. "What's written on the poster is a 1,000 percent deviant!" he exclaimed.
It's also a mind-crushingly asinine, idiotic and imbecilic fantasy based on nothing but an overly fertile, sick and twisted imagination!
Lucky for him, Sinta Nuriyah, the widow of Abdurrahman "Gus Dur" Wahid, Indonesia's fourth president (1999-2001), known for his liberal and often eccentric views, corroborated Harry's view. Like many respected ulema before her, she stated recently that it was not obligatory for Muslim women to wear hijab. The statement of Bu Sinta, 71, a well-respected figure in the prodemocracy movement, went viral.
Bu Sinta pointed out that she always tries to interpret Quranic verses contextually, not textually. She conceded that many Muslims misinterpret the Quran because it has gone through many interpretations, including by those who have their own personal agenda.
It's also a matter of deliberate distortion, which has reached alarmingly ridiculous proportions. The poster in Aceh is just one example; there are many others, for example, related to circumcision for girls, child marriage, polygamy, mut'ah (temporary marriage, in fact, thinly veiled prostitution), marital rape, violence against women, notions of halal and haram, prohibition to wish Christians a merry Christmas, the trigger-happy way some Muslims accuse others of being kafir (infidels), teaching kids intolerance, and even the abuse of Islam to protect corruption and to scam people by using (or misusing) the sharia label.
It's part of what I see as being a three-pronged phenomenon across the nation: one, creeping radicalization and intolerance; two, public duping by distorting Quran verses or just making things up that have no basis at all in sharia, Islamic fiqh (jurisprudence) or hadits (the Prophet's sayings); and three, a kind of moral panic meant to distract from the real issues people face that obviously differ from region to region.
Remember the Chernobyl nuclear and radiation disaster in 1986 in what was then the Ukraine Soviet Socialist Republic?
The ongoing deliberate distortion and manipulation of Islam by a bunch of ignoramus radicals could be said to be Indonesia's Chernobyl. In fact it's worse, because it's not an accident but deliberately engineered — not just by radicals but also by mainstream politicians taking advantage of it to support their political agenda. Notions of sharia and halal are also being commercialized, where even fridges can be labeled halal.
The "system" — if you can call it that — is rotten to the core. It's a deliberate fabrication of toxic and evil lies intended to control the minds of many young Indonesian Muslims and turn them into mindless zombie robots that eschew any form of logic or true knowledge of Islam and Islamic history.
Radicals ultimately want Indonesia to become a caliphate. On YouTube, an "influencer" known as Ustad Haikal Hassan, explains that the caliphate system is an ideal political system that we should aim for. Unfortunately, he says that the caliphate concept is not used by Muslims but by Europeans and it is now the basis for the European Union. What?? Talk about being utterly clueless about what both the EU and a caliphate are!
Since the beginning of the Reform Era in 1998, Indonesian Muslims have become more and more conservative, abiding by (mis)interpretations of text rather than going by the spirit of Islam that embodies peace, mutual respect and love.
But now, over 20 years into the Reform Era, I reckon we are now in jahilliyah (age of ignorance) of Islam in Indonesia, which thrives on hypocrisy, greed and ego and power-driven motives. Radicals so easily point their fingers at others accusing them of blasphemy, when in fact it is they who are committing blasphemy — of the worse kind because it's done with evil intent.
Islam, born in the seventh century, was intended as an "antidote" to Arabia, which was then considered an age of jahiliyah. So, it's a pretty ironic state of affairs that we have become what we once fought against.
In relation to the pressure to wear a hijab (though many wear it voluntarily), women are starting to fight back. Many now see it as part of the Arabization of Indonesia and of the caliphate-pushing radical agenda.
Late last year, Indiah, a friend who has been wearing the hijab since 2003 after she went on the haj, told me she was planning to unveil herself in 2020.
She is also one of the proponents of the Selasa Berkebaya (Kebaya on Tuesdays) movement, kebaya being a blouse usually worn with a batik sarong, considered the Indonesian traditional costume.
A young progressive ustad known as Gus Miftah (Miftah Maulana Habiburrahman) recounts how his wife now no longer wears the hijab. She wore it for almost three years, especially when accompanying her husband. One day, he suggested that she take it off "to save Indonesia from the raging influence of Arabic culture".
She was pretty happy about it, as she didn't wear the veil before marrying him. Gus Miftah is now the only ustad whose wife doesn't wear a hijab. You can imagine the bullying they both received, but they stood their ground.
In relation to Ibu Sinta, some women activists have respectfully asked: Why doesn't she take off her headcover, even though it's not a hijab, but it's still a headcover. Ayo Bu Sinta, just do it! You'd go triple viral!
Early version published by Jakarta Post under the title: Cover men's eyes, not women's hair!
Religious Harmony exists in Pakistan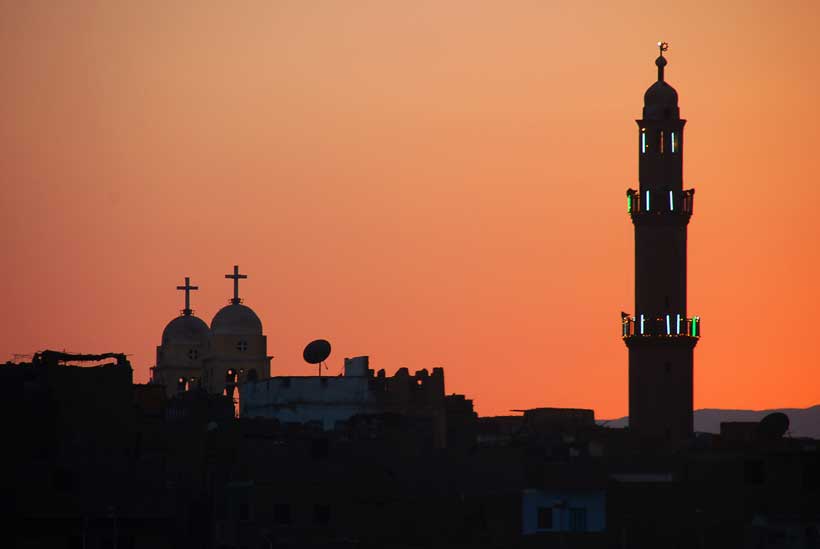 Pakistan is a multi-cultural, multi-ethnic and multi-religion society. Diversification is the strength and beauty of democracy. Pakistan has emerged as a mature and responsible state. The leadership in Pakistan is visionary and capable. Pakistan has four provinces with their own identity, many ethnic groups with their own traditions and culture, and several religions with full freedom.
The state religion in Pakistan is Islam, which is practiced by 96.28% of the population. Freedom of religion is guaranteed by the Pakistani constitution, which established a fundamental right of Pakistani citizens, irrespective of their religion, to equal rights. The remaining 4% practice Hinduism, Christianity, Ahmadis, Sikhism, and other religions.
Christians make up 1.6% of Pakistan's population, which becomes roughly 4 million. The majority of the Pakistani Christian community consists of Punjabis who converted during the British colonial era and their descendants. Pakistani Christians mainly live in Punjab and in urban centers. There is also a Roman Catholic community in Karachi which was established by Goan and Tamil migrants when Karachi's infrastructure was being developed by between the two World Wars. A few Protestant groups conduct missions in Pakistan. There are few Orthodox too and some migrated from India.
The number of Churches in Pakistan are in several thousand. Only in Islamabad, which is a small city with a total population of 1 million, and 150 thousand Christians only. There exit around 40 Churches of various sizes. Some of them are quite big while few are small but the majority are well in medium-sized.
It is the season for Christmas, Christians are celebrating it with full religious freedom and enjoying the seasons. While Muslims also enjoy the big sales and discounts offered on the occasion of Christmas and New Year season. It is a festival moot in Pakistan and can be witnessed everywhere.
Christians have played an important role in Pakistan, since the freedom movement, partition of sub-continent and later on in the socio-economic development of Pakistan. Christians have been serving in the high positions of the Government of Pakistan, especially their role in defense services is always lauded. Bagwan Das, a Hindu has served the most powerful post in Pakistan as Chief Justice of Pakistan. Sikhs are serving in the Defense services of Pakistan and contributing a positive role.
All religions are living a peaceful life under the protection of the Pakistani constitution. The Constitution of Pakistan protects the basic right of its citizens irrespective of their religion. However, a soft corner exists for minorities in the Government of Pakistan. The government provides them extra facilitations and concessions in many respect. Just like, extra holidays on their religious festivals like Hindu enjoy an official holiday on Diwali and other important festivals, Sikhs enjoy extra holidays for Besakhi, etc., and Christians enjoy extra holidays on Christmas and Easter, while Muslims do not have such holidays. But minorities also avail the Muslim Holidays equally.
Some of the Hindu Temples, Gurdawars and Churches are donated or maintained by the Government funding and some of these are built by the Government of Pakistan. Or at least, the land is provided by the Government of Pakistan free of cost. In Islamabad, several Churches were built by Government Funding and handed over to local Christian communities. Of Course, some of the Churches were built under British rule pre-independence. However, the Government of Pakistan provide them funds for repair and maintenance and routine operation, while managed by local Christian communities independently.
There exist several missionary schools and hospitals, where the Christian community get admission on priority and Muslims can be entertained if space is available. In Christian's localities in Islamabad, the land is provided by the Government of Pakistan free of cost, while utilities like Gas, Water, Sanitation and Electricity is provided on priority.
Pakistan is a country with 96% population Muslim, bans the use of Alcohol, but minorities are exceptions and provided licenses and special quotas.
In the Pakistani educational system, there is a provision for non-Muslims to choose the subjects which suit them and their religion.
Generally speaking there is no discrimination against any religion in Pakistani society and certainly no discrimination officially at all. However, the criminals exist in any religion and culture, in any nation. If some Muslim commit crime against any minority, Pakistani courts provides them justice. Law enforcement agencies are there to provide them full protection. There is so much evidence where Pakistani courts and law has sided with the minorities.
However, some times, few individuals in order to take asylum in the developed world, fabricate fake stories and Western media project such as fake stories. It is understood, that Pakistan is undergoing an imposed hybrid war by the few Western nations and Western media is availing all avenues to coerce Pakistan. But, sensible people can differentiate between fake propaganda and the actual facts on the ground. In fact, Western media is no longer credible, as it is being used as a tool in some of the Government's hands to achieve their strategic goals only.
The recent opening of Kartarpur Corridor for Sikhs between India and Pakistan, which facilitates 150 Million Sikhs around the World, is a very good example of Pakistan's vision on religious freedom.
The US puts Pakistan on Watch List of countries which lacks religious freedom, is not less than a joke. It is only an act to put Pakistan under pressure and leveraged while negotiating with Pakistan. While the ground realities are completely opposite. The society is in harmony and living together for 7 decades. Pakistan is country where the degree of freedom is much more than any other country on the world. The US keeps its eyes closed on Indian official discrimination against its minorities, human rights violations in Kashmir, Israel's brutality in Palestine. and its own act of brutality in Iraq, Libya, Ukraine, Latin America, Syria, Afghanistan and other parts of the world. The discriminatory legislations in the US to bar few countries, based on their religion is worst example of racism.
Trust, ill-motivated–designs of a few Western powers will not succeed and sensible individuals and nations, understands the facts and may not buy fake stories and negative propaganda.