European Commission recommends common EU approach to the security of 5G networks
Today the European Commission has recommended a set of operational steps and measures to ensure a high level of cybersecurity of 5G networks across the EU.
Fifth generation (5G) networks will form the future backbone of our societies and economies, connecting billions of objects and systems, including in critical sectors such as energy, transport, banking, and health, as well as industrial control systems carrying sensitive information and supporting safety systems. Democratic processes, such as elections, increasingly rely on digital infrastructures and 5G networks, highlighting the need to address any vulnerabilities and making the Commission's recommendations all the more pertinent ahead of the European Parliament elections in May.
Following the support from Heads of State or Government expressed at the European Council on 22 March for a concerted approach to the security of 5G networks, the European Commission is today recommending a set of concrete actions to assess cybersecurity risks of 5G networks and to strengthen preventive measures. The recommendations are a combination of legislative and policy instruments meant to protect our economies, societies and democratic systems. With worldwide 5G revenues estimated at €225 billion in 2025, 5G is a key asset for Europe to compete in the global market and its cybersecurity is crucial for ensuring the strategic autonomy of the Union.
Vice-President Andrus Ansip, in charge of the Digital Single Market, said:"5G technology will transform our economy and society and open massive opportunities for people and businesses. But we cannot accept this happening without full security built in. It is therefore essential that 5G infrastructures in the EU are resilient and fully secure from technical or legal backdoors."
Commissioner Julian King, in charge of the Security Union, stated: "The resilience of our digital infrastructure is critical to government, business, the security of our personal data and the functioning of our democratic institutions. We need to develop a European approach to protecting the integrity of 5G, which is going to be the digital plumbing of our interconnected lives."
Commissioner Mariya Gabriel, in charge of the Digital Economy and Society, added:"Protecting 5G networks aims at protecting the infrastructure that will support vital societal and economic functions – such as energy, transport, banking, and health, as well as the much more automated factories of the future. It also means protecting our democratic processes, such as elections, against interference and the spread of disinformation."
Any vulnerability in 5G networks or a cyber-attack targeting the future networks in one Member State would affect the Union as a whole. This is why concerted measures taken both at national and European levels must ensure a high level of cybersecurity.
Today's Recommendation sets out a series of operational measures:
At national level
Each Member State should complete a national risk assessment of 5G network infrastructures by the end of June 2019. On this basis, Member States should update existing security requirements for network providers and include conditions for ensuring the security of public networks, especially when granting rights of use for radio frequencies in 5G bands. These measures should include reinforced obligations on suppliers and operators to ensure the security of the networks. The national risk assessments and measures should consider various risk factors, such as technical risks and risks linked to the behaviour of suppliers or operators, including those from third countries. National risk assessments will be a central element towards building a coordinated EU risk assessment.
EU Member States have the right to exclude companies from their markets for national security reasons, if they do not comply with the country's standards and legal framework.
At EU level
Member States should exchange information with each other and with the support of the Commission and the European Agency for Cybersecurity (ENISA), will complete a coordinated risk assessment by 1 October 2019. On that basis, Member States will agree on a set of mitigating measures that can be used at national level. These can include certification requirements, tests, controls, as well as the identification of products or suppliers that are considered potentially non-secure. This work will be done by the Cooperation Group of competent authorities, as set out under the Directive on Security of Network and Information Systems, with the help of the Commission and ENISA. This coordinated work should support Member States' actions at national level and provide guidance to the Commission for possible further steps at EU level. In addition, Member States should develop specific security requirements that could apply in the context of public procurement related to 5G networks, including mandatory requirements to implement cybersecurity certification schemes.
Today's Recommendation will make use of the wide-range of instruments already in place or agreed to reinforce cooperation against cyber-attacks and enable the EU to act collectively in protecting its economy and society, including the first EU-wide legislation on cybersecurity (Directive on Security of Network and Information Systems), the Cybersecurity Act recently approved by the European Parliament, and the new telecoms rules. The Recommendation will help Member States to implement these new instruments in a coherent manner when it comes to 5G security.
In the field of cybersecurity, the future European cybersecurity certification framework for digital products, processes and services foreseen in the Cybersecurity Act should provide an essential supporting tool to promote consistent levels of security. When implementing it, Member States should also immediately and actively engage with all other involved stakeholders in the development of dedicated EU-wide certification schemes related to 5G. Once they become available, Member States should make certification in this area mandatory through national technical regulations.
In the field of telecoms, Member States have to ensure that the integrity and security of public communications networks are maintained, with obligations to ensure that operators take technical and organisational measures to appropriately manage the risks posed to security of networks and services.
Next steps
Member States should complete their national risk assessments by 30 June 2019 and update necessary security measures. The national risk assessment should be transmitted to the Commission and European Agency for Cybersecurity by 15 July 2019.
In parallel, Member States and the Commission will start coordination work within the NIS Cooperation Group. ENISA will complete a 5G threat landscape that will support Member States in the delivery by 1 October 2019 of the EU-wide risk assessment.
By 31 December 2019, the NIS Cooperation Group should agree on mitigating measures to address the cybersecurity risks identified at national and EU levels.
Once the Cybersecurity Act, recently approved by the European Parliament, enters into force in the coming weeks, the Commission and ENISA will set up the EU-wide certification framework. Member States are encouraged to cooperate with the Commission and ENISA to prioritise a certification scheme covering 5G networks and equipment.
By 1 October 2020, Member States – in cooperation with the Commission – should assess the effects of the Recommendation in order to determine whether there is a need for further action. This assessment should take into account the outcome of the coordinated European risk assessment and of the effectiveness of the toolbox.
Background
In its conclusions of 22 March, the European Council expressed its support for the European Commission recommending a concerted approach to the security of 5G networks. The European Parliament's Resolution on security threats connected with the rising Chinese technological presence in the Union, voted on 12 March, also calls on the Commission and Member States to take action at Union level.
In addition, the cybersecurity of 5G networks is key for ensuring the strategic autonomy of the Union, as underlined in the Joint Communication "EU-China, a Strategic Outlook". That is why it is essential and urgent to review and strengthen existing security rules in this area to ensure that they reflect the strategic importance of 5G networks, as well as the evolution of the threats, including the growing number and sophistication of cyber-attacks. 5G is a key asset for Europe to compete in the global market. Worldwide 5G revenues should reach the equivalent of €225 billion in 2025. Another source indicates that the benefits of the introduction of 5G across four key industrial sectors, namely automotive, health, transport and energy, may reach €114 billion per year.
French tech start-up wins EU's new Industry of the Future Award with raw-materials prowess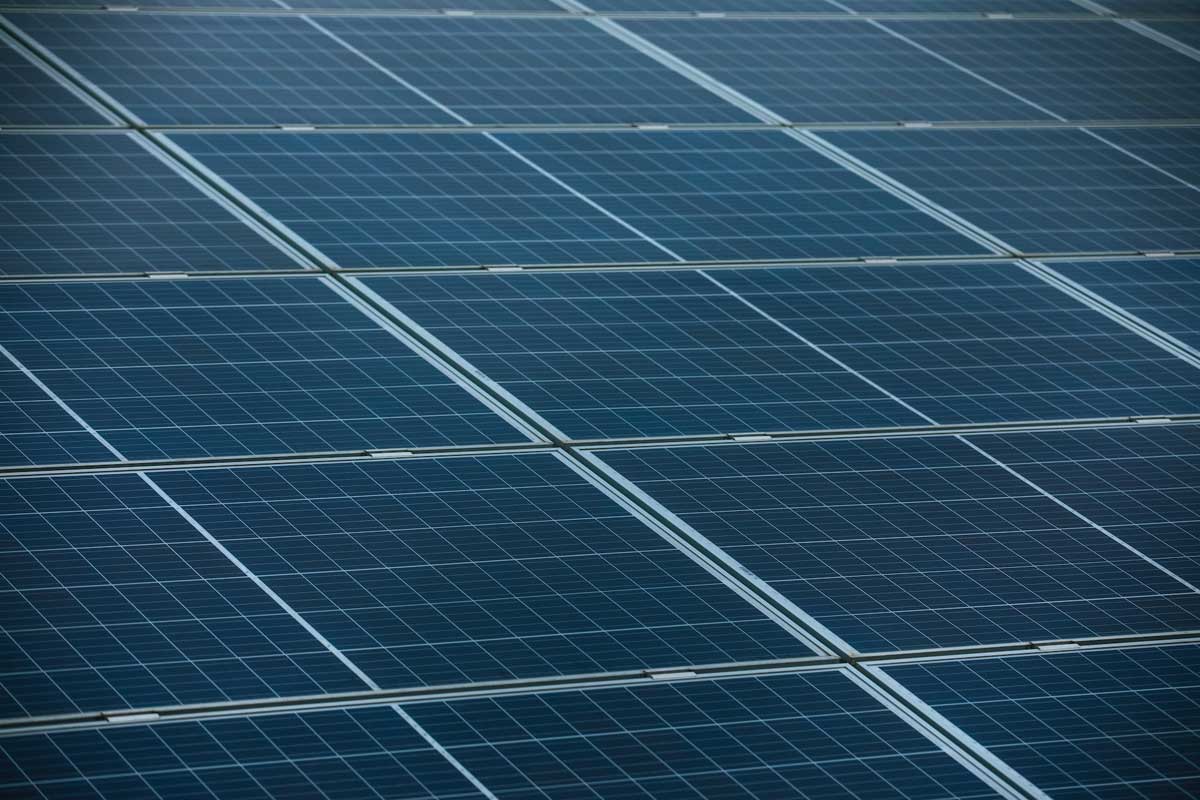 By HORIZON STAFF
For Yohan Parsa, research director at tech start-up ROSI SAS in France, a relatively small Horizon project has made a big difference for the company and for the European Union's economic ambitions.
ROSI, which recycles raw materials from end-of-life solar panels, has just received the EU's first "Industry of the Future Award" for technological research supported by the EU's Horizon programme.
With 700 000 euros from Horizon Europe, the two-year project advanced the company's goal to become a world leader in the reuse of silicon and silver from photovoltaic (PV) waste. ROSI plans to open a recycling plant in France early next year and expand into Germany, Italy and Spain afterwards.
'It was the transition from the lab to the factory that became possible with the EU support,' Parsa said in Brussels on 28 September after accepting the award on behalf of ROSI. 'We can now move to the industrial scale.'
Fine fit
The project, called Ramp-PV and ending this month, ticks a number of key EU policy boxes.
Amid heightened geopolitical tensions, it promises to enhance Europe's strategic autonomy by extending the domestic availability of valuable raw materials for industries including solar, electronics and batteries.
In reducing industrial waste, the project also helps the European economy to become more sustainable, or "circular".
In addition, Ramp-PV bolsters the European Green Deal climate goals. While solar panels produce renewable power needed to counter global warming, their silicon and silver ingredients entail energy-intensive production that is itself a source of carbon-dioxide emissions.
Furthermore, Ramp-PV contributes to European workplace-safety goals by developing low-temperature chemical processes used in recovering the raw materials embedded in solar panels. What's more, the chemicals are mild kinds that, unlike acid for example, pose fewer hazards.
Young champion
'We need champions of change and innovation for our industry to continue bringing prosperity for all Europeans,' Mariya Gabriel, European Commissioner for Innovation, Research, Culture, Education and Youth, said when announcing the award. 'Developing new solutions that save raw materials could not come at a better time.'
Of the two runner-up projects, one focused on digital security for manufacturers, particularly in the aviation, automotive and ship industries. The other centred on robotics in manufacturing and ways to enhance human-robot collaboration.
The Industry of the Future Award recognises EU-funded projects whose results, in the words of the European Commission, 'make European industry more resilient, sustainable and human-centric.' To be eligible, a project needs to have started after August 2018.
ROSI, based in Grenoble, was barely in existence then. The company was founded in late 2017 and began the Ramp-PV project in November 2020. It has around 20 employees.
To date, ROSI has been developing the processes and technologies for extracting high-purity materials – copper is another – from photovoltaic waste and reintegrating them into key industries including solar.
Growth chart
By early 2022, the company reached the industrial-equipment test phase and announced a plan to create a factory near Grenoble.
The French plant will recycle 3 000 tonnes a year of solar panels starting in 2023, extracting 90 tonnes of silicon, 30 tonnes of copper and 2.5 tonnes of silver, according to Parsa, who said ROSI's number of employees would roughly double at this stage.
Within two years, the plant's recycling capacity for the panels will increase to 10 000 tonnes, he said.
ROSI will integrate recovered silicon back into solar panels while looking for other potential users for this material including semiconductors and batteries, said Parsa. Recovered copper and silver will probably go into industries other than solar, he said.
The company's expansion plans beyond France will begin in Germany and then extend to Italy and Spain.
'We are quite advanced in Germany, but it's not a done deal,' Parsa said. 'In all three countries we are looking for partners because we need the help of local players.'
While being coy about the precise timetable for ROSI's planned ventures outside France, he signalled those – along with the imminent French recycling activity – would have been a more distant prospect without Horizon funding for Ramp-PV.
'If we had not had the EU support, we would not have reached this point as fast as we did,' Parsa said. 'Ramp-PV enabled us to conduct trials on new equipment and accelerated our whole business plan.'
This article was originally published in Horizon, the EU Research and Innovation Magazine.
How shipping can contribute to a more sustainable future
This year's theme – 'New technologies for greener shipping' – promotes innovation and solutions that support a transition in the sector. Maritime transport represents more than 80 per cent of global trade, UN Secretary-General António Guterres said in his message for the Day.
Meanwhile, the war in Ukraine –and the Black Sea Grain Initiative – have highlighted the vital role shipping plays in feeding the world.
Curb shipping emissions
"As shipping continues to connect humanity, it must play an essential part in achieving the Sustainable Development Goals (SDGs) and building a fair and prosperous future for people and planet," he said.
The UN chief stressed that the maritime sector "must accelerate its voyage to decarbonization." Emissions from shipping are projected to grow considerably unless there is concerted global action, he warned.
"Governments and private companies need to work together to harness innovative technologies such as digitalization and automation and foster a just transition that includes developing countries and promotes renewable energy and alternative fuels," he said.
"The vessels to be deployed in this decade will determine whether the shipping sector achieves net zero emissions by 2050. Smarter and greener zero emission ships must become the default choice and commercially available for all by 2030."
Concern for seafarers
The celebrations on World Maritime Day provide a platform to showcase inclusive maritime innovation, research and development, and the demonstration and deployment of new technologies.
This year's theme opens up a larger conversation about where shipping is headed, and how digitalization and automation can support the sector, said Kitack Lim, Secretary-General of the International Maritime Organization (IMO).
"But technological solutions for cleaner, safer and more sustainable shipping must also benefit people," he stressed. "In this regard, the impact on seafarers and other marine personnel, including the need for training, must be considered."
The theme also entails support for developing nations, particularly small island developing states (SIDS) and least developed countries (LDCs).
Saving lives at sea
In related developments, the World Meteorological Organization (WMO) is using the Day to underscore the importance of marine meteorology to ensure safety at sea.
WMO has released a new publication and video showcasing how it works with partners, including national meteorological services and IMO, in providing forecasts and early warnings to save lives.
The growing impacts of climate change and more extreme weather are making marine meteorological services more critical than ever before, according to the UN agency.
"This has been underlined yet again by a recent succession of tropical cyclones in the Atlantic and Northwest Pacific, which have led to hazardous shipping conditions. Forecasts and warnings are essential to protect vessels, their cargo and sailors," it said.
WMO is committed to the International Convention for Safety of Life at Sea, known as the SOLAS convention, through the broadcast of meteorological maritime safety information as part of the IMO Global Maritime Distress and Safety System (GMDSS).
The SOLAS convention is generally regarded as the most important of all international treaties concerning the safety of merchant ships.
It was first adopted in 1914, in response to the Titanic disaster.
Battery-free smart devices to harvest ambient energy for IoT
By MICHAEL ALLEN
Tiny internet-connected electronic devices are becoming ubiquitous. The so-called Internet of Things (IoT) allows our smart gadgets in the home and wearable technologies like our smart watches to communicate and operate together. IoT devices are increasingly used across all sorts of industries to drive interconnectivity and smart automation as part of the 'fourth industrial revolution'.
The fourth industrial revolution builds on already widespread digital technology such as connected devices, artificial intelligence, robotics and 3D printing. It is expected to be a significant factor in revolutionising society, the economy and culture.
These small, autonomous, interconnected and often wireless devices are already playing a key role in our everyday lives by helping to make us more resource and energy-efficient, organised, safe, secure and healthy.
There is a key challenge, however – how to power these tiny devices. The obvious answer is "batteries". But it is not quite that simple.
Small devices
Many of these devices are too small to use a long-life battery and they are located in remote or hard-to-access locations – for instance in the middle of the ocean tracking a shipping container or at the top of a grain silo, monitoring levels of cereal. These types of locations make servicing some IoT devices extremely challenging and commercially and logistically infeasible.
Mike Hayes, head of ICT for energy efficiency at the Tyndall National Institute in Ireland, summarises the marketplace. 'It's projected that we are going to have one trillion sensors in the world by 2025,' he said, 'That is one thousand billion sensors.'
That number is not as crazy as it first seems, according to Hayes, who is the coordinator of the Horizon-funded EnABLES project (European Infrastructure Powering the Internet of Things).
If you think about the sensors in the technology someone might carry on their person or have in their car, home, office plus the sensors embedded in the infrastructure around them such as roads and railways, you can see where that number comes from, he explained.
'In the trillion IoT sensor world predicted for 2025, we are going to be throwing over 100 million batteries everyday into landfills unless we significantly extend battery life,' Hayes said.
Battery life
Landfill is not the only environmental concern. We also need to consider where all the material to make the batteries is going to come from. The EnABLES project is calling on the EU and industry leaders to think about battery life from the outset when designing IoT devices to ensure that batteries are not limiting the lifespan of devices.
'We don't need the device to last forever,' said Hayes. 'The trick is that you need to outlive the application that you're serving. For example, if you want to monitor a piece of industrial equipment, you probably want it to last for five to 10 years. And in some cases, if you do a regular service every three years anyway, once the battery lasts more than three or four years that's probably good enough.'
Although many devices have an operational life of more than 10 years, the battery life of wireless sensors is typically only one to two years.
The first step to longer battery life is increasing the energy supplied by batteries. Also, reducing the power consumption of devices will prolong the battery. But EnABLES is going even further.
The project brings together 11 leading European research institutes. With other stakeholders, EnABLES is working to develop innovative ways to harvest tiny ambient energies such as light, heat and vibration.
Harvesting such energies will further extend battery life. The goal is to create self-charging batteries that last longer or ultimately run autonomously.
Energy harvesters
Ambient energy harvesters, such as a small vibrational harvester or indoor solar panel, that produce low amounts of power (in the milliwatt range) could significantly extend the battery life of many devices, according to Hayes. These include everyday items like watches, radio frequency identification (RFID) tags, hearing aids, carbon dioxide detectors, and temperature, light and humidity sensors.
EnABLES is also designing the other key technologies needed for tiny IoT devices. Not content with improving energy efficiency, the project is also trying to develop a framework and standardised and interoperable technologies for these devices.
One of the key challenges with autonomously powered IoT tools is power management. The energy source may be intermittent and at very low levels (microwatts), and different methods of harvesting supply different forms of power that require different techniques to convert to electricity.
Steady trickle
Huw Davies, is chief executive officer of Trameto, a company which is developing power management for piezo electric applications. He points out that energy from photovoltaic devices tends to come in a steady trickle, while that from piezoelectric devices, which convert ambient energy from movements (vibrations) into electrical energy, generally comes in bursts.
'You need a way of storing that energy locally in a store before it is delivered into a load, so you need to have ways of managing that,' Davies said.
He is the project coordinator of the Horizon-funded HarvestAll project, which has developed an energy management system for ambient energy dubbed OptiJoule.
OptiJoule works with piezoelectric materials, photovoltaics and thermal electric generators. It can function with any of these sources on their own, or with multiple energy harvesting sources at the same time.
The goal is to enable autonomous sensors to be self-sustaining. In principle, it's quite simple. 'What we are talking about is ultra-low powered sensors taking some digital measurement,' said Davies. 'Temperature, humidity, pressure, whatever it is, with the data from that being delivered into the internet.'
Integrated circuits
The HarvestAll energy management integrated circuit device adjusts to match the different energy harvesters. It takes the different and intermittent energy created by these harvesters and stores it, for instance in a battery or capacitor, and then manages the delivery of a steady output of energy to the sensor.
Similarly to the EnABLES project, the idea is to create standardised technology that will enable the rapid development of long battery life/autonomous IoT devices in Europe and the world.
Davies said that the energy management circuit works completely autonomously and automatically. It is designed so that it can just be plugged into an energy harvester, or combination of harvesters, and a sensor. As a replacement for the battery it has a significant advantage, according to Davies, because 'It will just work.'
The research in this article was funded by the EU. This article was originally published in Horizon, the EU Research and Innovation Magazine.