What is the Copyright Directive about?
Digital technologies have transformed the way creative content is produced, distributed and accessed. The new Directive brings the copyright rules up to date with those changes and the way users access content online. For example, copyright exceptions exist in the areas of education, research and preservation of cultural heritage, but the digital uses were not anticipated by the current rules, which dated back to 2001. Therefore, this limited the possibilities for users (e.g. educational establishments, research institutions, libraries) to benefit from the potential of new technologies. In addition, the current EU copyright framework does not address the problems that emerged in the recent years in relation to the distribution of value in the online environment.
The Directive aims to create a comprehensive framework where copyrighted material, copyright holders, publishers, providers and users can all benefit from clearer rules, adapted to the digital era.
In order to achieve this goal, the Copyright Directive focuses on three main objectives:
Wider opportunities to use copyrighted material for education, research and preservation of cultural heritage: the exceptions allowing these uses have been modernised and adapted to the technological changes, to allow uses online and across borders.
More cross-border and online access for citizens to copyright-protected content: The Directive will contribute to increase the availability of audiovisual works on video-on-demand platforms, facilitate the digitalisation and dissemination of works that are out of commerce and will make sure that all users are able to circulate online with full legal certainty copies of works of art that are in the public domain.
Fairer rules for a copyright marketplace which will function better and will stimulate the creation of high-quality content: a new right for press publishers in relation to the use of their content by online service providers, a reinforced position of right holders to negotiate and be remunerated for the online exploitation of their content by user-uploaded content platforms and transparency rules related to the remuneration of authors and performers.
How will the new rules tackle the so-called 'value gap' between the creators and the online platforms?
One of the objectives of the Directive is to reinforce the position of creators and right holders to negotiate and be remunerated for the online use of their content by certain user-uploaded content platforms.
According to the text adopted today by the European Parliament, the platforms covered by the new rules are considered to be carrying out acts covered by copyright (i.e. performing acts of communication or making available to the public) for which they need to obtain an authorisation from the right holders concerned.
In situations where there are no licensing agreements concluded with right holders, the platforms will need to take certain actions if they want to avoid liability. In particular, they will need to (i) make best efforts to obtain an authorisation, (ii) make best efforts to ensure the unavailability of unauthorised content regarding which right holders have provided necessary and relevant information and (iii) act expeditiously to remove any unauthorised content following a notice received and make also their best efforts to prevent future uploads.
What will be the special regime for smaller enterprises foreseen in relation to the value gap?
New small platforms will benefit from a lighter regime in case there is no authorisation granted by right holders.
This concerns online service providers which have less than three years of existence in the Union and which have a turnover of less than 10 million euros and have less than 5 million monthly users. In order to avoid liability for unauthorised works, these new small companies will only have to prove that they have made their best efforts to obtain an authorisation and that they have acted expeditiously to remove the unauthorised works notified by right holders from their platform.
However, when the audience of these small companies is higher than 5 million monthly unique viewers, they will also have to prove that they have made their best efforts to ensure that works that have been notified by right holders do not reappear on the platform at a later stage.
How does the Directive ensure a fair remuneration of authors and performers?
The Commission's proposal aimed to increase transparency and balance in the contractual relations between content creators (authors and performers) and their producers and publishers.
The final Directive contains five different measures to strengthen the position of authors and performers:
A principle of appropriate and proportionate remuneration for authors and performers;
A transparency obligation to help authors and performers have access to more information about the exploitation of their works and performances;
A contract adjustment mechanism to allow authors and performers to obtain a fair share when the remuneration originally agreed becomes disproportionately low compared to the success of their work or performance;
A mechanism for the revocation of rights allowing creators to take back their rights when their works are not being exploited; and
A dispute resolution procedure for authors and performers.
How will the new Directive support the press and quality journalism?
The new press publishers' right will apply to online uses of press publications by information society services providers, such as news aggregators or media monitoring services. The objective of this right is to help the press publishing industry benefit from a fairer market place and to promote the best possible environment to develop innovative business models. The new right strengthens the bargaining position of press publishers when they negotiate the use of their content by online services.
Journalists, as authors of the contributions, i.e. the articles, in press publications, are essential in the press sector for providing reliable and quality journalistic content. By facilitating the online exploitation of press publications and making the enforcement of rights more efficient, the Directive will have a positive impact on them. And, in order to make sure that the journalists will benefit economically from the press publishers' right, the Directive provides that they will receive an appropriate share of the revenues generated by it. By ensuring the sustainability of the press sector, the new right will foster plural, independent and high-quality media, which are essential for the freedom of expression and the right to information in our democratic society.
Does the new press publishers' right also cover parts of press publications (so-called 'snippets')?
According to the text voted today by the European Parliament, the use of individual words and very short extracts of press publications does not fall within the scope of the new right. This means that information society service providers will remain free to use such parts of a press publication, without requiring an authorisation by press publishers. When assessing what very short extracts are, the impact on the effectiveness of the new right will be taken into account.
Does the new press publishers' right affect individual users?
The Directive does not target individual users, but online uses of press publications by large online platforms and services, such as news aggregators. Internet users will continue to be able to share content on social media and link to websites and newspapers (acts of hyperlinking), just as it is the case today.
Moreover, the acts of hyperlinking and the re-use of single words or very short extracts by online platforms and services will be excluded from the scope of the new right granted to press publishers of press publications.
How do the new copyright rules protect users and their freedom online?
The Copyright Directive,voted today by the European Parliament, protects freedom of expression, a core value of the European Union. It sets strong safeguards for users, making clear that everywhere in Europe the use of existing works for purposes of quotation, criticism, review, caricature as well as parody are explicitly allowed. This means that memes and similar parody creations can be used freely. The interests of the users are also preserved through effective mechanisms to swiftly contest any unjustified removal of their content by the platforms.
The new provisions on user-uploaded platforms will facilitate the conclusion of licences between commercial players and will contribute to improve the remuneration of creators.
To take one example: the new rules applicable to the use of press publications online will only apply to commercial services such as news aggregators, not to users. This means that internet users will continue to be able to share such content on social media and link to online newspapers.
Will the Directive impose uploading filters online?
No. The new rules do not impose uploading of filters nor do they require user-uploaded platforms to apply any specific technology to recognise illegal content. Under the new rules, certain online platforms will be required to conclude licensing agreements with right holders – for example, music or film producers – for the use of music, videos or other copyright protected content. If licences are not concluded, these platforms will have to make their best efforts to ensure that content not authorised by the right holders is not available on their website. The "best effort" obligation does not prescribe any specific means or technology.
Will the Copyright Directive prevent users from expressing themselves on in the same way as now? Will memes and GIFs be banned?
No. Uploading memes and other content generated by users for purposes of quotation, criticism, review, caricature, parody and pastiche (like GIFs or similar) will be specifically allowed. Users will be able to continue to upload such content online, but the new rules will bring clarity in this respect and will apply in all EU Member States.
Until now, copyright exceptions allowing these uses were only optional and Member States were free not to implement them. Under the Copyright Directive, this will no longer be the case: Member States will be obliged to allow these uses. This is a particularly important step for the freedom of expression online.
What are the other exceptions to copyright rules included in the Directive?
Exceptions or limitations to an exclusive right allow the beneficiary of the exception – an individual or an institution – to use protected content without the prior authorisation from right holders. Exceptions and limitations exist to facilitate the use of copyrighted content in certain circumstances and achieve specific public policy objectives such as education and research. The new Directive brings the EU framework on exceptions up to speed with digital uses in certain areas like education, research and cultural heritage. It introduces four mandatory exceptions for:
Text and data mining (TDM) for research purposes;
A general TDM exception for other purposes;
Teaching and educational purposes;
Preservation of cultural heritage.
The aim is to open up the possibilities that digital technologies offer to research, data analytics, education and heritage preservation, also taking into account online and cross-border uses of copyright-protected material.
How will the directive facilitate the access to more content protected by copyright for education, culture, and research purposes?
The copyright exception for text and data mining will simplify the copyright clearance burden for universities and research organisation. It will allow them to use automated technologies to analyse large sets of data for scientific purposes in all legal certainty, including when they engage in public-private partnerships. This will support scientific endeavours and innovation, e.g. helping find cures for diseases or new ways to address climate change.
Complementary to this, an additional exception for text and data mining, for other users will cover text and data mining going beyond the area of research. This exception will contribute to the development of data analytics and artificial intelligence in the EU.
The new teaching exception for educational establishments and teachers covers digital cross-border uses of content protected by copyright for the purposes of illustration for teaching, including online. This will for example ensure that educational establishments can make available, in full legal certainty, teaching content to distance students in other Member States through their secure electronic environment, e.g. a university's intranet or a school's virtual learning environment.
The new preservation exception will allow libraries and other cultural heritage institutions (e.g. archives, museums) to make copies of the works in their collections, taking advantage of new digital preservation techniques. This new rule will make it possible to digitise the EU cultural heritage to preserve it. This will benefit the access to our culture heritage by the future generations.
What is the new provision on public domain of works of art?
When a work of art is not protected by copyright anymore, for instance an old painting, it falls into the public domain. In that situation, everybody should be free to make, use and share copies of that work. This is not always the case today, as some Member States provide protection to copies of those works of art.
The new Directive will make sure that nobody can claim copyright protection on works in the field of the visual arts which have already fallen into the public domain. Thanks to this provision, all users will be able to disseminate online with full legal certainty copies of works of art in the public domain. For instance, anybody will be able to copy, use and share online photos of paintings, sculptures and works of art in the public domain when they find them in the internet and reuse them, including for commercial purposes or to upload them in Wikipedia.
What is the provision of the Out-of-commerce works about?
The Directive introduces a new licensing mechanism for out-of-commerce works:books, films and other works that are still protected by copyright but cannot be found commercially anymore. This will make it much easier for cultural heritage institutions, like archives and museums, to obtain the necessary licences to disseminate to the public, notably online and across borders, the heritage held in their collections. This system makes it much easier for cultural heritage institutions to obtain licences negotiated with the collective management organisations representing the relevant right holders.
The new rules also provide for a new mandatory exception to copyright in case there is no representative collective management organisation representing the right holders in a certain field, and therefore cultural heritage institutions do not have a counterpart to negotiate a licence with. This so-called "fall-back" exception allows cultural heritage institutions to make the out-of-commerce works available on non-commercial websites.
What is the new provision on collective licensing with an extended effect about?
The new provision on collective licensing with an extended effect enables Member States to allow collective management organisations to conclude licences covering rights of non-members, under certain conditions. This mechanism facilitates the clearance of rights in areas where otherwise individual licensing may be too burdensome for users. The provision includes a number of safeguards that protect the interests of right holders.
What is the negotiation mechanism for video-on-demand platforms? How will the new rules work?
Despite the growing popularity of on-demand services (like Netflix, Amazon Video, Universcine, Filmin, Maxdome, ChiliTV) relatively few EU audiovisual works are available on video-on-demand (VoD) platforms. Less than half (47%) of EU films released in cinemas between 2005 and 2014 are available on at least one VoD service. Also, EU audiovisual works are often not available on platforms outside their home country; around half of EU films are available in only one country and 80% of EU films are available in three European countries or less on VoD services. This is partly explained by difficulties, including contractual ones, in acquiring the rights.
The Directive voted today by the European Parliament provides a new negotiation mechanism to support the availability, visibility and circulation of audiovisual works, in particular European. It will make the process of reaching contractual agreements smoother and unblock difficulties related to the licensing of the necessary rights to make available films and series on VoD platforms. More licenses means that more European audiovisual works will be available in VoD platforms and will have also a positive effect on the type and variety of works made available on VoD platforms.
What are the next steps?
The text adopted today by the European Parliament will now need to be formally endorsed by the Council of the European Union in the coming weeks. Once published on the Official Journal of the EU, Member States will have 24 months to transpose the new rules into their national legislation.
US Blacklist of Chinese Surveillance Companies Creates Supply Chain Confusion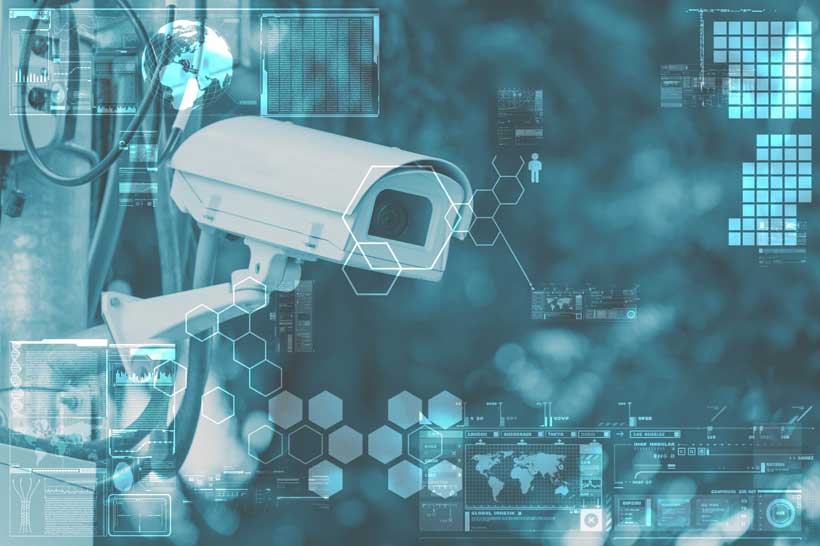 The United States Department of Commerce's decision to blacklist 28 Chinese public safety organizations and commercial entities hit at some of China's most dominant vendors within the security industry. Of the eight commercial entities added to the blacklist, six of them are some of China's most successful digital forensics, facial recognition, and AI companies. However, the two surveillance manufacturers who made this blacklist could have a significant impact on the global market at large—Dahua and Hikvision.
Putting geopolitics aside, Dahua's and Hikvision's positions within the overall global digital surveillance market makes their blacklisting somewhat of a shock, with the immediate effects touching off significant questions among U.S. partners, end users, and supply chain partners.
Frost & Sullivan's research finds that, currently, Hikvision and Dahua rank second and third in total global sales among the $20.48 billion global surveillance market but are fast-tracking to become the top two vendors among IP surveillance camera manufacturers. Their insurgent rise among IP surveillance camera providers came about due to both companies' aggressive growth pipelines, significant product libraries of high-quality surveillance cameras and new imaging technologies, and low-cost pricing models that provide customers with higher levels of affordability.
This is also not the first time that these two vendors have found themselves in the crosshairs of the U.S. government. In 2018, the U.S. initiated a ban on the sale and use of Hikvision and Dahua camera equipment within government-owned facilities, including the Department of Defense, military bases, and government-owned buildings. However, the vague language of the ban made it difficult for end users to determine whether they were just banned from new purchases of Dahua or Hikvision cameras or if they needed to completely rip-and-replace existing equipment with another brand. Systems integrators, distributors, and even technology partners themselves remained unsure of how they should handle the ban's implications, only serving to sow confusion among U.S. customers.
In addition to confusion over how end users in the government space were to proceed regarding their Hikvision and Dahua equipment came the realization that both companies held significant customer share among commercial companies throughout the U.S. market—so where was the ban's line being drawn for these entities? Were they to comply or not? If so, how? Again, these questions have remained unanswered since 2018.
Hikvision and Dahua each have built a strong presence within the U.S. market, despite the 2018 ban. Both companies are seen as regular participants in industry tradeshows and events, and remain active among industry partners throughout the surveillance ecosystem. Both companies have also attempted to work with the U.S. government to alleviate security concerns and draw clearer guidelines for their sales and distribution partners throughout the country. They even established regional operations centers and headquarters in the country.
While blacklisting does send a clearer message to end users, integrators, and distributors—for sales and usage of these companies' technologies—remedies for future actions still remain unclear. When it comes to legacy Hikvision and Dahua cameras, the onus appears to be on end users and integrators to decide whether rip-and-replace strategies are the best way to comply with government rulings or to just leave the solutions in place and hope for the best.
As far as broader global impacts of this action, these will remain to be seen. While the 2018 ban did bring about talks of similar bans in other regions, none of these bans ever materialized. Dahua and Hikvision maintained their strong market positioning, even achieving higher-than-average growth rates in the past year. Blacklisting does send a stronger message to global regulators though, so market participants outside the U.S. will just have to adopt a wait-and-see posture to see how, if at all, they may need to prepare their own surveillance equipment supply chains for changes to come.
After Google's new set of community standards: What next?
After weeks of Google's community standard guidelines made headlines, the Digital Industry Group Inc. (Australia based NGO) rejected proposals from the regulating body based in the southern hemisphere. The group claimed that regulating "fake news" would make the Australian Competition and Consumer Commission a moral police institution. In late August, Google itself forbade its employees from indulging in the dissemination of inadequate information or one that involved internal debates. From the outset, the picture is a bit confusing. After the events in Australia, Google's latest act of disciplinary intrusion seems all but galvanizing from certain interests or interest groups.
A year earlier, Google was shaken by claims of protecting top-level executives from sexual crimes; the issue took a serious turn and almost deteriorated company operations. If anything but Google's development from the horror of 2018 clearly suggests a desperate need from the hierarchy to curb actions that could potentially damage the interests of several stakeholders. There is no comprehensive evidence to suggest that Google had a view on how the regulations were proposed in Australia. After all, until proven otherwise, all whistleblowing social media posts and comments are at one point of time, "fake". Although the global giant has decided to discontinue all forms of unjustifiable freedom inside its premises; however, it does profit by providing the platform for activism and all forms of censure. The Digital Industry Group wants the freedom to encourage digital creative contents, but Google's need to publish a community guideline looks more of a defensive shield against uncertainties.
On its statement, the disciplinary clause, significantly mentions about the actions that will be taken against staffs providing information that goes around Google's internal message boards. In 2017, female employees inside the Google office were subjected to discrimination based on the "gender-ness" of working positions. Kevin Kernekee, an ex-employee, who was fired in 2018, confirmed that staff bullying was at the core of such messaging platforms. Growing incidents inside Google and its recent community stance are but only fuelling assumptions about the ghost that is surrounding the internet giant's reputation. Consequently, from the consumer's point of view, an instable organization of such global stature is an alarm.
The dissidents at Google are not to be blamed entirely. As many would argue, the very foundation of the company was based on the values of expression at work. The nature of access stipulated into Google's interface is another example of what it stands for, at least in the eyes of consumers. Stakeholders would not wish for an internal turmoil; it would be against the enormous amount of trust invested into the workings of the company. If google can backtrack from its core values upon higher forces, consumers cannot expect anything different. Google is not merely a search engine; for almost half of the internet users, it is almost everything.
"Be responsible, Be helpful, Be thoughtful". These phrases are the opening remarks from the newly engineered community guideline. As it claims in the document, three principles govern the core values at Google. Upon closer inspection, it also sounds as if the values are only based on what it expects from the people working for the company. A global company that can resort to disciplining its staff via written texts can also trim the rights of its far-reaching consumer groups. It might only be the beginning but the tail is on fire.
How to Design Responsible Technology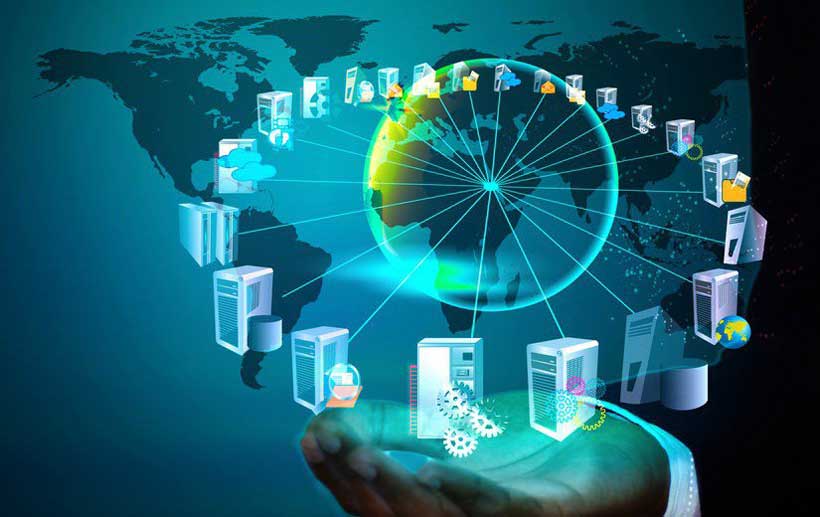 Biased algorithms and noninclusive data sets are contributing to a growing 'techlash' around the world. Today, the World Economic Forum, the international organisation for public-private cooperation has released a new approach to help governments and businesses counter these growing societal risks.
The Responsible Use of Technology report provides a step-by-step framework for companies and governments to pin point where and how they can integrate ethics and human rights-based approaches into innovation. Key questions and actions guide organizations through each phase of a technology's development process and highlight what can be done and when to help organizations mitigate unethical practices. Notably, the framework can be applied on technology in the 'final' use and application phase, empowering users to play an active role in advocating for policies, laws and regulations that address societal risks.
The guide was co-designed by industry leaders from civil society, international organizations and businesses including BSR, the Markkula Centre for Applied Ethics, the United Nation's Office of the High Commissioner for Human Rights, Microsoft, Uber, Salesforce, IDEO, Deloitte, Omidyar Network and Workday. The team examined national technology strategies, international business programmes and ethical task forces from around the world, combining lessons learned with local expertise to develop a guide that would be inclusive across different cultures.
"Numerous government and large technology companies around the world have announced strategies for managing emerging technologies," said Pablo Quintanilla, Fellow at the World Economic Forum, and Director in the Office of Innovation, Salesforce. "This project presents an opportunity for companies, national governments, civil society organizations, and consumers to teach and to learn from each other how to better build and deploy ethically-sound technology. Having an inclusive vision requires collaboration across all global stakeholders."
"We need to apply ethics and human rights-based approaches to every phase in the lifecycle of technology – from design and development by technology companies through to the end use and application by companies across a range of industries," said Hannah Darnton, Programme Manager, BSR. "Through this paper, we hope to advance the conversation of distributed responsibility and appropriate action across the whole value chain of actors."
"Here, we can draw from lessons learned from companies' efforts to implement 'privacy and security by design," said Sabrina Ross, Global Head of Marketplace Policy, Uber. "Operationalizing responsible design requires leveraging a shared framework and building it into the right parts of each company's process, culture and commitments. At Uber, we've baked five principles into our product development process so that our marketplace design remains consistent with and accountable to these principles."
This report is part of the World Economic Forum's Responsible Development, Deployment and Use of Technology project. It is the first in a series tackling the topic of technology governance. It will help inform the key themes at the Forum's Global Technology Governance Summit in San Francisco in April 2020. The project team will work across industries to produce a more detailed suite of implementation tools for organizations to help companies promote and train their own 'ethical champions'. The steering committee now in place will codesign the next steps with the project team, building on the input already received from global stakeholders in Africa, Asia, Europe, North America and South America.
About the Centre for the Fourth Industrial Revolution Network
The Centre for the Fourth Industrial Revolution Network brings together more than 100 governments, businesses, start-ups, international organizations, members of civil society and world-renown experts to co-design and pilot innovative approaches to the policy and governance of technology. Teams in Colombia, China, India, Israel, Japan, UAE and US are creating human-centred and agile policies to be piloted by policy-makers and legislators, shaping the future of emerging technology in ways that maximize their benefits and minimize their risks. More than 40 projects are in progress across six areas: artificial intelligence, autonomous mobility, blockchain, data policy, drones and the internet of things.
The Network helped Rwanda write the world's first agile aviation regulation for drones and is scaling this up throughout Africa and Asia. It also developed actionable governance toolkits for corporate executives on blockchain and artificial intelligence, co-designed the first-ever Industrial IoT (IIoT) Safety and Security Protocol and created a personal data policy framework with the UAE.