European Parliament approves new copyright rules for the internet
Creatives and news publishers will be empowered to negotiate with internet giants thanks to new copyright rules which also contain safeguards on freedom of expression.
MEPs adopted the directive in plenary by 348 votes in favour, 274 against and 36 abstentions. This marks the end of the legislative process for the European Parliament that began in 2016. It will now be down to member states to approve Parliament's decision in the coming weeks. If the member states accept the text adopted by the European Parliament, it will take effect after publication in the official journal and then member states will have 2 years to implement it.
The directive aims to ensure that the longstanding rights and obligations of copyright law also apply to the internet. YouTube, Facebook and Google News are some of the internet household names that will be most directly affected by this legislation.
The directive also strives to ensure that the internet remains a space for freedom of expression.
Tech giants to share revenue with artists and journalists
The directive aims to enhance rights holders' chances, notably musicians, performers and script authors, (creatives) as well as news publishers, to negotiate better remuneration deals for the use of their works when these feature on internet platforms. It does this by making internet platforms directly liable for content uploaded to their site and by automatically giving the right to news publishers to negotiate deals on behalf of its journalists for news stories used by news aggregators.
Locking in freedom of expression
Numerous provisions are specifically designed to ensure the internet remains a space for freedom of expression.

As sharing snippets of news articles is specifically excluded from the scope of the directive, it can continue exactly as before. However, the directive also contains provisions to avoid news aggregators abusing this. The 'snippet' can therefore continue to appear in a Google News newsfeeds, for example, or when an article is shared on Facebook, provided it is "very short".
Uploading protected works for quotation, criticism, review, caricature, parody or pastiche has been protected even more than it was before, ensuring that memes and Gifs will continue to be available and shareable on online platforms.
Many online platforms will not be affected
The text also specifies that uploading works to online encyclopedias in a non-commercial way, such as Wikipedia, or open source software platforms, such as GitHub, will automatically be excluded from the scope of this directive. Start-up platforms will be subject to lighter obligations than more established ones.
Stronger negotiating rights for authors and performers
Authors and performers will be able to claim additional remuneration from the distributor exploiting their rights when the remuneration originally agreed is disproportionately low when compared to the benefits derived by the distributer.
Helping cutting edge research and preserving heritage
The directive aims to make it easier for copyrighted material to be used freely through text and data mining, thereby removing a significant competitive disadvantage that European researchers currently face. It also stipulates that copyright restrictions will not apply to content used for teaching or illustration.

Finally, the directive also allows copyrighted material to be used free-of-charge to preserve cultural heritage. Out-of-commerce works can be used where no collective management organisation exists that can issue a license.
How this directive changes the status quo
Currently, internet companies have little incentive to sign fair licensing agreements with rights holders, because they are not considered liable for the content that their users upload. They are only obliged to remove infringing content when a rights holder asks them to do so. However, this is cumbersome for rights holders and does not guarantee them a fair revenue. Making internet companies liable will enhance rights holders' chances (notably musicians, performers and script authors, as well as news publishers and journalists) to secure fair licensing agreements, thereby obtaining fairer remuneration for the use of their works exploited digitally.
Quote from the rapporteur, Axel Voss (EPP, DE)
"This directive is an important step towards correcting a situation which has allowed a few companies to earn huge sums of money without properly remunerating the thousands of creatives and journalists whose work they depend on.

At the same time, the adopted text contains numerous provisions that will guarantee that the internet remains a space for free expression. These provisions were not in themselves necessary, because the directive will not be creating any new rights for rights holders. Yet we listened to the concerns raised and chose to doubly guarantee the freedom of expression. The 'meme', the 'gif', the 'snippet' are now protected more than ever before.
I am also glad that the text agreed today shelters start-ups in particular. Tomorrow's leading companies are the start-ups of today and diversity depends on a deep pool of innovative, dynamic, young companies.
This is a directive which protects people's living, safeguards democracy by defending a diverse media landscape, entrenches freedom of expression, and encourages start-ups and technological development. It helps make the internet ready for the future, a space which benefits everyone, not only a powerful few."
EU and Tunisia work to strengthen their Privileged Partnership
There has been continued progress in the transition towards democracy in Tunisia in the last year, but this must be accompanied by equivalent economic and social progress to ensure that it can be sustained.
Ahead of the EU-Tunisia Association Council due to be held on 17 May, the EU has today published its latest report on developments in relations with Tunisia. The report describes the key aspects of the cooperation from the beginning of 2018 to March 2019.
'We attach particular importance to our cooperation with Tunisia, built as it is on the foundation of our common history, shared values and mutual respect. Significant progress has been made in the last year within the framework of our Privileged Partnership. We remain steadfast in our commitment to the Tunisian people, and specifically to the future of its young people, in order to help establish lasting democratic rule of law and a safe and prosperous country' , stated Federica Mogherini, High Representative/ Vice-President for Foreign Affairs and Security Policy.
'The EU has continued to deploy all its cooperation instruments to support our Tunisian partner. In 2018, this led to the adoption of a financial assistance package worth € 305 million, in the form of grants, which is the highest amount ever allocated to Tunisia under the European Neighbourhood Instrument. At the same time, working together with eight European and international financial institutions, I launched an unprecedented initiative in order to highlight the need for Tunisia to follow through on its commitments to socio-economic reforms as soon as possible, for the benefit of all Tunisians', said Johannes Hahn, Commissioner for European Neighbourhood Policy and Enlargement Negotiations.
The report is structured around the EU-Tunisia strategic priorities to be achieved by 2020, with the aim of describing in as much detail as possible the progress made in the Partnership's priority areas. These priorities focus on inclusive and sustainable socio-economic development; young people, democracy, good governance and human rights; bringing peoples together, mobility and migration; as well as security and the fight against terrorism.
Since 2011, Tunisia has been transitioning towards democracy, making it a source of hope at regional level and beyond. Significant progress was made in 2018, particularly the holding of municipal elections in May 2018 with the full support of the EU, marking a key milestone in the decentralisation process. However, the report also notes that the transition can only be sustained if it is accompanied by social and economic progress on a similar scale. As a result, in this year of significant elections, it is vital to continue to make progress in implementing the strategic priorities of the EU-Tunisia Partnership and the EU-Tunisia Youth Partnership.
The report also notes that EU funding for cooperation has continued to strengthen the Privileged Partnership between the two parties. The intense work on EU-Tunisia relations over the last year resulted in an unprecedented financial commitment from the EU, using the Neighbourhood Instrument budget, totalling € 305 million in the form of grants for key sectors, such as support for innovation and start-ups, youth, energy efficiency, tourism diversification and the redevelopment of poorer neighbourhoods. In addition to this amount, there are also thematic lines and regional programmes.
The EU remains Tunisia's main trading partner, and in 2018 it was the destination for three quarters of Tunisia's exports and the source of over half of its imports. The EU is still the largest foreign investor in Tunisia, accounting for over 85 % of all direct foreign investment in the country, where there are more than 3 000 European companies employing over 300 000 people.
The main initiatives in 2018 include programmes to support competitiveness and exports, for both industry and agriculture, support for modernisation of the administration and tax reforms, as well as support to prepare for and reduce the risks of natural disasters. The impact and tangible results for citizens are central to the follow-up of these initiatives.
The European Union and Central Asia: New opportunities for a stronger partnership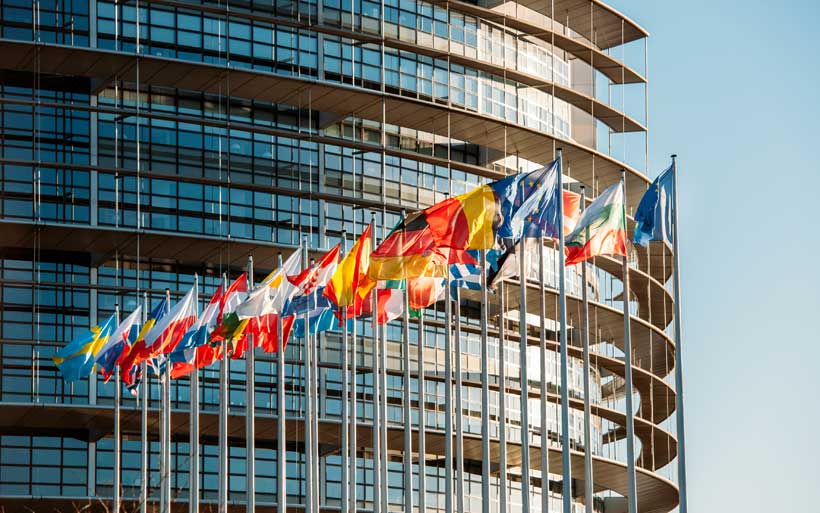 The European Union is outlining its vision for a renewed partnership with Central Asia, updating its strategy on relations with the region first set out in 2007.
The new Joint Communication adopted today by the European Commission and the High Representative of the Union for Foreign Affairs and Security Policy sets out a fresh vision for a stronger partnership with the five countries of Central Asia: Kazakhstan; the Kyrgyz Republic; Tajikistan; Turkmenistan; and Uzbekistan. It comes at a key moment of fast-developing Euro-Asian connectivity, reform and opening up in some of the countries of the region, and new momentum for regional cooperation.
"Central Asia has always been a key region: for its history, for its culture, and for its role of connecting East and West. Today it is becoming more and more strategic, amid positive internal and regional dynamics, as well as increasing global challenges that demand a strengthened partnership", said High Representative/Vice-President, Federica Mogherini. "Resilience and prosperity will be the pillars of our cooperation with Central Asia, of our support to sustainable development and reform processes, to the benefit of our citizens."
The Commissioner for International Cooperation and Development, Neven Mimica, added: "The European Union is a leading development partner for Central Asia, supporting the region with over €1 billion between 2014-2020 in areas such as the rule of law, environment, water, trade and border management. Through a renewed partnership, we want to strengthen our engagement with Central Asian partners to help them make the region more resilient, prosperous and better inter-connected."
The Joint Communication proposes to focus future EU engagement on two aspects:
Partnering for resilience by strengthening Central Asian states' capacity to overcome internal and external shocks and enhancing their ability to embrace reform;
Partnering for prosperity by supporting economic modernisation, promoting sustainable connectivity, and investing in youth.
In addition, the EU is determined to invest in regional cooperation in Central Asia, helping the countries of the region to promote dialogue and cooperation at their own pace.
Adding to the Enhanced Partnership and Cooperation Agreement that the European Union has signed with Kazakhstan, the EU intends to conclude negotiations on similar agreements with Uzbekistan and the Kyrgyz Republic, as well as to make the best possible use of its wider development assistance toolbox in the region.
In line with its Strategy on Connecting Europe and Asia and using existing frameworks of cooperation, the EU will, where appropriate, establish partnerships on sustainable connectivity with countries of Central Asia, following market principles, guaranteeing transparency and based on international standards. Envisaged areas of cooperation include transport, energy and digital connections, as well as people-to-people contacts.
Given the critical interest that Central Asian countries have in the future of the country, the EU also intends to step up cooperation with Central Asian partners to promote peace in Afghanistan. Integrating Afghanistan as appropriate in relevant EU-Central Asia dialogue meetings and regional programmes, and supporting more regional and trilateral cooperation projects with Afghan and Central Asian partners, will therefore remain a priority.
Background information
The Joint Communication adopted today by the European Commission and the High Representative of the European Union for Foreign Affairs and Security Policy will now be discussed in the Council and the European Parliament.
High Representative/Vice-President Mogherini, together with Commissioner Mimica, intends to present formally the new EU Strategy on Central Asia to her Central Asian counterparts at the 15th EU-Central Asia Ministerial meeting, which will take place on 7 July in Bishkek, Kyrgyz Republic.
How the EU improves workers' rights and working conditions
The EU has put in place a set of labour rules to ensure strong social protection. They include minimum requirements on working conditions – such as working time, part-time work, workers' rights – to information about important aspects of their employment and the posting of workers. They have become one of the cornerstones of Europe's social policies.
The social partners – trade unions and employers organisations – are involved in the shaping of European social and employment policies via the so-called social dialogue, through consultations and opinions, and can also negotiate framework agreements on specific matters.
Workers' rights and new forms of work
The EU has introduced minimum common standards on working hours applicable to all member states. EU legislation in the field of working time establishes individual rights for all workers, with a maximum working week of 48 hours, paid annual leave of at least four weeks per year, rest periods and rules on night work, shift work and patterns of work.
Over the years, Europe has witnessed significant changes in the labour market, including digitalisation and the development of new technologies, growing flexibility and fragmentation of work. These developments have generated new forms of employment, with an increase in temporary positions and non-standard jobs.
To protect all workers in the EU and improve the rights of the most vulnerable employees on atypical contracts, MEPs adopted in 2019 new rules introducing minimum rights on working conditions. The legislation sets protective measures such as limiting the length of the probationary period to six months, introducing free mandatory training and banning restrictive contracts. The rules also require that all new employees get key information on their responsibilities within a week of starting work.
The EU also wants workers to be involved in their company's decision-making and has established a general framework for the rights of workers to be informed and consulted.
EU rules require that in the event of mass redundancies employers must negotiate with workers' representatives.
At transnational level, employees are represented by European Works Councils. Through these bodies, workers are informed and consulted by management on any significant decision at EU level that could affect employment or working conditions.
Workers' mobility within the EU
EU rules on the coordination of member states' social security systems guarantee that people can fully benefit from their right to move to another EU country to study, work or settle whilst getting the social and health benefits they are entitled to. EU legislation covers sickness, maternity/paternity leave, family, unemployment and similar benefits and is currently under review.
IN 2019 MEPs approved plans to create a new EU agency, the European Labour Authority, which, to assist member states and the European Commission in applying and enforcing EU law in the field of labour mobility and coordinating social security systems. The agency will be fully operational by 2023.
Employees can be sent by their companies to another EU country on a temporary basis to carry out specific tasks. In 2018, EU rules on the posting of workers were overhauled to ensure the principle of equal pay for equal work at the same place.
To tackle unemployment and better match labour market supply and demand across Europe, Parliament approved a new law to revamp the European Jobs Network (Eures) with an EU-wide database of job seekers and vacancies in 2016.
Workers' health and safety
The EU adopts legislation in the field of health and safety at work to complement and support the activities of member states.
The European Framework Directive on Safety and Health at Work sets general principles related to minimum health and safety requirements. It applies to nearly all sectors of public and private activity and defines obligations for employers and employees.
Additionally, there are specific rules covering exposure to dangerous substances, groups of workers suchpregnant women and young workers, specific tasks such as the manual handling of loads and workplaces such as fishing vessels.
For example, the directive on the protection of workers from the risks related to carcinogens or mutagens at work is updated regularly, setting exposure limits for specific substances.
EU countries are free to set more stringent standards when transposing EU directives into national law.
With an ageing workforce, the risk of developing health problems has increased. In 2018, MEPs adopted a report proposing measures to facilitate people's return to the workplace after long-term sick leave and to better include people who are chronically sick or have a disability in the workforce.
Promoting work-life balance and gender equality
The European Parliament has always been a strong defender of gender equality. To provide more equal opportunities for men and women and to encourage a better sharing of caring responsibilities, MEPs adopted in 2019 a set of new rules to allow parents and workers taking care of relatives with serious medical conditions so they could establish a better work-life balance.
The directive sets a minimum of 10 days of paternity leave, a minimum of four months' parental leave per parent (of which two are not transferable) and five days of carers' leave per year and provides for more flexible working arrangements.
Maternity rights are defined in the Pregnant Workers Directive, setting the minimum period for maternity leave at 14 weeks, with two weeks' compulsory leave before and/or after confinement.
Parliament is also continuously pushing for more measures to combat the gender pay gap, narrow the pension gap and has called for EU rules to tackle mobbing and sexual harassment.