UNESCO research on AI's implications on human rights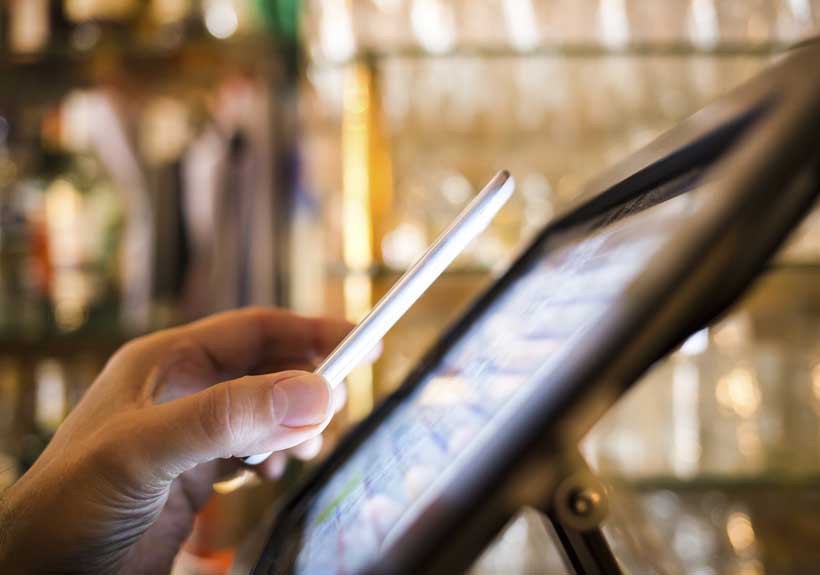 "Artificial Intelligence (AI) is increasingly becoming the veiled decision-maker of our times. AI has profound implications on human rights ranging from freedom of expression, privacy, to right to equality and participation; a human rights based approach must be mainstreamed to guide the development AI through inclusive multi-stakeholder participation," said UNESCO programme specialist Xianhong Hu, when she spoke at the 40th Session of the United Nations Human Rights Council last week.
She was presenting the summary findings of UNESCO's new report Steering AI for Knowledge Societies: A ROAM Perspective, during the panel discussion on Human Rights in the Era of Artificial Intelligence: Exploring the AI development from UNESCO's prism of Internet Universality, this report shows these principles are intended for all interested stakeholders and AI development should align with human Rights, Openness, Accessibility and Multi-stakeholder governance.
This ROAM approach can serve to guide the ensemble of values, norms, policies, regulations, codes and ethics that govern the development and use of AI – a theme that was echoed by a number of delegates in the room.
"The complexity of AI calls for an interdisciplinary, comprehensive, global and multi-stakeholder reflection on the opportunities and challenges that come with such advanced ICTs," stated Abdulaziz Almuzaini, Director of the UNESCO Geneva Liaison Office.
UNESCO's ROAM framework was highly commended by delegates, professionals and academic representatives present during the panel session. "We appreciate our cooperation with UNESCO. AI is transforming our lives, the use of AI in the exploitation of big data is essential. These are all areas we need to protect human rights," said Omar Zniber, Permanent Representative of Morocco. H.E. Zniber elaborated that AI-generated content sometimes boosts "fake news" and blurs the lines for accountability of produced content. Moreover, AI's consequences will be felt strongly the Global South, where the potential for digital divide are stronger.
Further insight was provided by Francois Gave, Deputy Permanent Representative of France, regarding France's position on AI and technology. Stating that AI has been placed on the G7 agenda, he noted that democracy itself could be at stake in the grander scheme of human rights, because some people do not realise that their information is being gathered and retained. At the level of the European Union, many principles surrounding human rights and data privacy exist. However, he held that "now is the time to take things further and work together."
Dr. Eileen Donahoe, Executive Director, Stanford Global Digital Policy Incubator, moderated the session and pointed that the implication of AI for human rights are vast and multilayered. She believes the existing universal human rights framework including UNESCO's ROAM principles, can serve as a primary guide for technologist and for policy-makers to help ensure that AI development is beneficial for humanity.
The UNESCO summary report also reveals that privacy is often infringed when AI involves opaque data collection, de-anonymization, third-party data-sharing, and the tracking and profiling of individuals.
"Increasing Information personalization and content moderation by AI enhance users' access to information, but at the same time can narrow down the scope of Information and the pluralism of ideas to which they are exposed. Particularly, when Internet intermediaries are pressured to use AI to combat hate speech and disinformation, this can risk removing legitimate content and thus undermine the free flow of information", stressed UNESCO's Hu in her presentation.
Vidushi Marda, Legal Scholar from Article 19, stressed that some people may be "forsaken" with the development of AI. She held that the unintended consequences of AI are not being considered as much as they ought to be.
Coining AI as a "trend" word, Jovan Kurbalija, Executive Director and Co-Lead of the United Nations Secretary General High Level Panel on Digital Cooperation, emphasised that using AI in local scenarios is of utmost importance. In addition to the protection of human rights, "human happiness and appreciation" must also be considered.
UNESCO's new summary report is about ongoing research and the final publication will elaborate key options for actions for different stakeholders as well as overarching options for shaping the future of AI development. The preliminary brochure is online at https://en.unesco.org/sites/default/files/unesco-steering_ai_for_knowledge_societies.pdf as well as on UNESCO's webpage dedicated to Artificial Intelligence https://en.unesco.org/artificial-intelligence.
55 journalists killed in 2021, impunity 'alarmingly widespread'
Fifty-five journalists and media professionals were killed last year, latest UN data showed on Thursday, with nearly nine in 10 killings since 2006 still unresolved.
Impunity is "alarmingly widespread", said the UN Educational, Scientific and Cultural Organization (UNESCO).
"Once again in 2021, far too many journalists paid the ultimate price to bring truth to light", said UNESCO Director-General Audrey Azoulay.  
"Right now, the world needs independent, factual information more than ever. We must do more to ensure that those who work tirelessly to provide this can do so without fear."
Although the number of victims stands at its lowest for a decade, UNESCO underlined the many dangers that reporters face in trying to cover stories and expose wrongdoing.
In 2021, as in previous years, journalists faced high rates of imprisonment, physical attack, intimidation and harassment, including when reporting on protests. 
No distinction
Women journalists continue to be particularly at risk as they are subjected to "a shocking prevalence of harassment online", UNESCO said, citing data which showed that nearly three-quarters of female media professionals surveyed had experienced online violence linked to their work.
According to the UNESCO Observatory of Killed Journalists, two-thirds of victims in 2021 died in countries where there is no armed conflict.  
This marks a complete reversal of the situation in 2013, when two-thirds of killings took place in countries experiencing conflict.
Regional dangers
Most deaths in 2021 occurred in just two regions, Asia-Pacific – with 23 killings, and Latin America and the Caribbean – with 14. 
On Wednesday, Ms. Azoulay condemned the killing of Myanmar journalist Sai Win Aung.
Mr. Aung – also known as A Sai K – died on 25 December while covering the plight of refugees in the southeastern state of Kayin.
During his assignment for the Federal News Journal, he was shot in an artillery attack by the Myanmar armed forces, UNESCO said citing reports, making him the second journalist to be killed in Myanmar last month.
Bold platform
UNESCO has a global mandate to ensure freedom of expression and the safety of journalists worldwide.  
Every time a journalist or media professional is killed, the agency systematically urges authorities to conduct a full investigation.
The agency also coordinates the UN Plan of Action on the Safety of Journalists and the Issue of Impunity, which marks its 10-year anniversary in 2022.
UNESCO also provides training for journalists and judicial actors, works with Governments to develop supportive policies and laws and raises global awareness through events such as World Press Freedom Day, commemorated annually on 3 May.
Harsh winter fuels ongoing humanitarian crisis in Afghanistan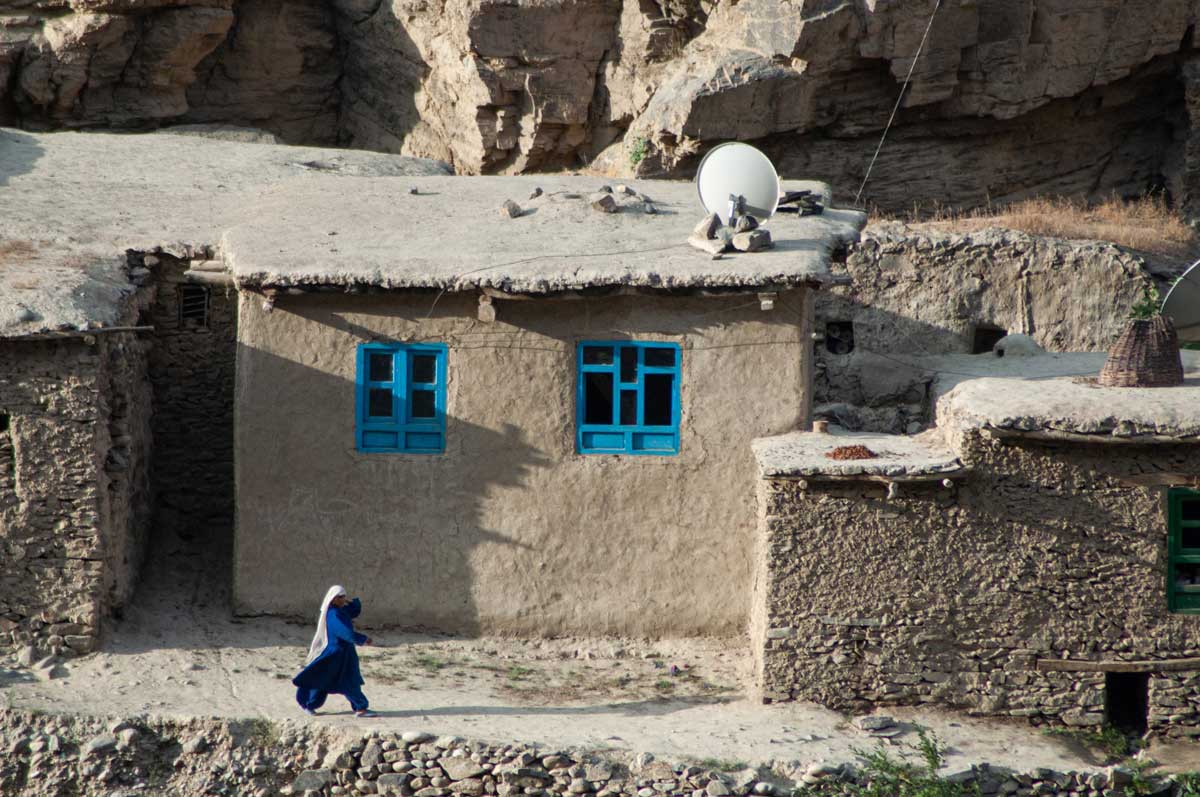 UN humanitarians warned on Tuesday that a harsh winter in Afghanistan is aggravating already severe conditions faced by millions across the country.
In the past 24 hours, heavy snowfall and rain have impacted a number of areas, disrupting flights to and from Kabul Airport, according to the Office for the Coordination of Humanitarian Affairs (OCHA).
"Further snow and low temperatures are forecast in the coming days", UN Spokesperson Stéphane Dujarric told journalists at the daily briefing for correspondents in New York.
Scaling up
An already dire humanitarian situation in Afghanistan worsened following the takeover by Taliban forces last August, and the subsequent suspension of aid, coupled with freezing of assets by many countries and international organisations.
Late last month, the Security Council unanimously adopted a resolution clearing the way for aid to reach Afghans in desperate need of basic support, while preventing funds from falling into the hands of the Taliban, a move welcomed by the head of OCHA as a "milestone" decision that will save lives.
Meanwhile, humanitarian partners are racing against time to deliver aid and supplies – in line with commitments to scale up operations.
"During December, our humanitarian partners have reached seven million people with relief food supplies across the country", said Mr. Dujarric.
"Provision of winterization support, including cash and non-food items, is also under way in various parts of the country".
In 2021, donors provided $1.5 billion for two humanitarian appeals, including $776 million of the $606 million required for the Flash Appeal launched in September by the Secretary-General, and $730 million of the $869 million sought in the Humanitarian Response Plan.
Raising concerns
The International Organization for Migration (IOM) has expressed its continuing concern for the millions of internally-displaced in Afghanistan while the UN refugee agency, UNHCR, is scaling up its response to disseminate timely winterization assistance – particularly to the most vulnerable of displaced families.
UNHCR said that it is providing ongoing multipurpose cash assistance to meet their immediate needs for warmth, and security.
"Sustained support is critical", the agency tweeted.
At the same time, Ezatullah Noori, the national emergency coordinator for the Food and Agriculture Organization (FAO) in Afghanistan, pointed out that this is the third season of drought in five years.
"If we don't support the agricultural sector in time, we will lose an essential pillar of the Afghan economy", he warned.
Aid in numbers
Since 1 September, humanitarian partners in Afghanistan have reached:
9M people with food assistanc.
201K children with treatment for acute malnutrition.
4M people with healthcare.
110K people with winterization assistance.
People of Myanmar face 'unprecedented' crisis in 2022
The people of Myanmar are facing an unprecedented political, socioeconomic, human rights and humanitarian crisis with needs escalating dramatically since the military takeover and a severe COVID-19 third wave.
According to a UN Humanitarian Needs Overview published on Friday by OCHA, the turmoil is projected to have driven almost half the population into poverty heading into 2022, wiping out the impressive gains made since 2005.
The situation has been worsening since the beginning of the year, when the military took over the country, ousting the democratically elected Government. It is now estimated that 14 out of 15 states and regions are within the critical threshold for acute malnutrition.
For the next year, the analysis projects that 14.4 million people will need aid in some form, approximately a quarter of the population. The number includes 6.9 million men, 7.5 million women, and five million children.
Reasons
Price hikes, COVID-19 movement restrictions and ongoing insecurity have forced the most vulnerable people to emergency strategies to buy food and other basic supplies.
Prices for key household commodities have risen significantly, making some food items unaffordable. At the same time, farming incomes have been affected by lower prices for some crops, higher input prices, and limited access to credit.
Monsoon floods in July and August have also affected more than 120,000 people, resulting in crop losses and contributing to food insecurity.
For 2022, the humanitarian affairs office OCHA, says the outlook "remains dire".
The political and security situation is "expected to remain volatile" and a fourth wave of COVID-19, due to relatively low vaccination rates and the emergence of new variants, is considered a rising risk.
Prices are only expected to decrease marginally, while farm gate prices will likely remain low. As a result, consumer prices are projected to be higher, with incomes continuing to decrease.
Other threats
According to OCHA, the "unrelenting stress on communities is having an undeniable impact on the physical and mental health of the nation, particularly the psychological well-being of children and young people."
The risk and incidence of human trafficking, already on the rise in 2021, is expected to further escalate.
In areas affected by conflict, entire communities, including children, are being displaced, increasing the risks for girls and boys to be killed, injured, trafficked, recruited and used in armed conflict.
In 2020 and 2021, learning was disrupted for almost 12 million children, nearly all the school-aged population, and even though schools had began to reopen, the prospect of a full return to classroom education remains slim for many.