UNESCO research on AI's implications on human rights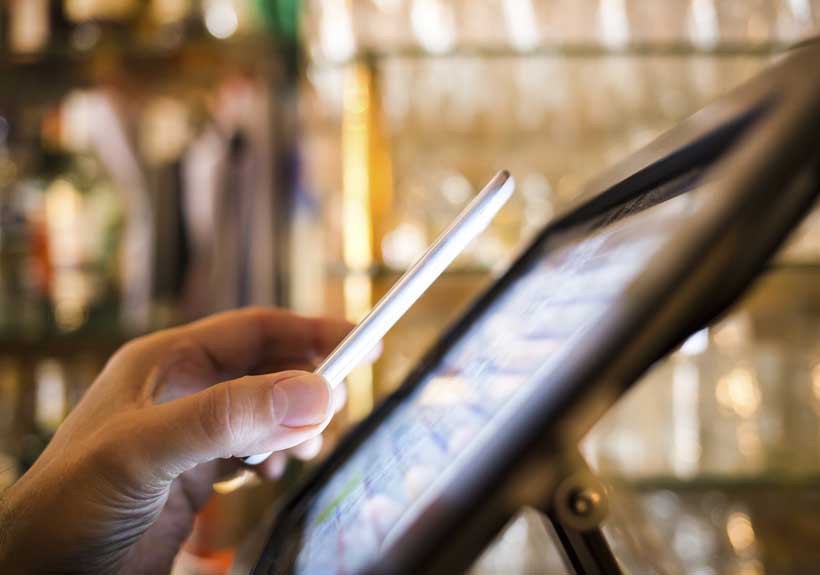 "Artificial Intelligence (AI) is increasingly becoming the veiled decision-maker of our times. AI has profound implications on human rights ranging from freedom of expression, privacy, to right to equality and participation; a human rights based approach must be mainstreamed to guide the development AI through inclusive multi-stakeholder participation," said UNESCO programme specialist Xianhong Hu, when she spoke at the 40th Session of the United Nations Human Rights Council last week.
She was presenting the summary findings of UNESCO's new report Steering AI for Knowledge Societies: A ROAM Perspective, during the panel discussion on Human Rights in the Era of Artificial Intelligence: Exploring the AI development from UNESCO's prism of Internet Universality, this report shows these principles are intended for all interested stakeholders and AI development should align with human Rights, Openness, Accessibility and Multi-stakeholder governance.
This ROAM approach can serve to guide the ensemble of values, norms, policies, regulations, codes and ethics that govern the development and use of AI – a theme that was echoed by a number of delegates in the room.
"The complexity of AI calls for an interdisciplinary, comprehensive, global and multi-stakeholder reflection on the opportunities and challenges that come with such advanced ICTs," stated Abdulaziz Almuzaini, Director of the UNESCO Geneva Liaison Office.
UNESCO's ROAM framework was highly commended by delegates, professionals and academic representatives present during the panel session. "We appreciate our cooperation with UNESCO. AI is transforming our lives, the use of AI in the exploitation of big data is essential. These are all areas we need to protect human rights," said Omar Zniber, Permanent Representative of Morocco. H.E. Zniber elaborated that AI-generated content sometimes boosts "fake news" and blurs the lines for accountability of produced content. Moreover, AI's consequences will be felt strongly the Global South, where the potential for digital divide are stronger.
Further insight was provided by Francois Gave, Deputy Permanent Representative of France, regarding France's position on AI and technology. Stating that AI has been placed on the G7 agenda, he noted that democracy itself could be at stake in the grander scheme of human rights, because some people do not realise that their information is being gathered and retained. At the level of the European Union, many principles surrounding human rights and data privacy exist. However, he held that "now is the time to take things further and work together."
Dr. Eileen Donahoe, Executive Director, Stanford Global Digital Policy Incubator, moderated the session and pointed that the implication of AI for human rights are vast and multilayered. She believes the existing universal human rights framework including UNESCO's ROAM principles, can serve as a primary guide for technologist and for policy-makers to help ensure that AI development is beneficial for humanity.
The UNESCO summary report also reveals that privacy is often infringed when AI involves opaque data collection, de-anonymization, third-party data-sharing, and the tracking and profiling of individuals.
"Increasing Information personalization and content moderation by AI enhance users' access to information, but at the same time can narrow down the scope of Information and the pluralism of ideas to which they are exposed. Particularly, when Internet intermediaries are pressured to use AI to combat hate speech and disinformation, this can risk removing legitimate content and thus undermine the free flow of information", stressed UNESCO's Hu in her presentation.
Vidushi Marda, Legal Scholar from Article 19, stressed that some people may be "forsaken" with the development of AI. She held that the unintended consequences of AI are not being considered as much as they ought to be.
Coining AI as a "trend" word, Jovan Kurbalija, Executive Director and Co-Lead of the United Nations Secretary General High Level Panel on Digital Cooperation, emphasised that using AI in local scenarios is of utmost importance. In addition to the protection of human rights, "human happiness and appreciation" must also be considered.
UNESCO's new summary report is about ongoing research and the final publication will elaborate key options for actions for different stakeholders as well as overarching options for shaping the future of AI development. The preliminary brochure is online at https://en.unesco.org/sites/default/files/unesco-steering_ai_for_knowledge_societies.pdf as well as on UNESCO's webpage dedicated to Artificial Intelligence https://en.unesco.org/artificial-intelligence.
Steps taken to end Saudi 'guardianship' system for women, 'encouraging' start
Allowing Saudi women to apply for passports and travel without their guardians' permission is "an encouraging move" towards the "complete abolition of the 'guardianship' system," independent United Nations rights experts said on Thursday, but more action is needed to fully dismantle these restrictions.
"Any progress will remain very frail unless accompanied by wider reforms and by measures to ensure that rights are reflected and enshrined in the constitution of the Kingdom of Saudi Arabia and not solely through royal decrees," the six experts said in a joint statement.
Saudi Arabia loosened some social restrictions on women in 2017. And now, by Royal decree, Saudi women will be able to apply for passports. Those over 21 will be allowed to travel independently – without permission from their so-called guardians – by the end of this month.
According to news reports, while human rights advocates have welcomed the move, they have also noted that women still require the permission of a male relative to marry, or leave women's shelters, and some rights activists remain on trial or in detention for campaigning to change the system.
"We should not forget that these positive developments are the result of years of relentless advocacy and effort of many human rights and women's rights defenders in Saudi Arabia", underscored the independent UN experts, calling "for their immediate release".
Men thwarting progress
Women "continue to face numerous restrictions" under a guardianship system that "negates their fundamental human rights and their dignity as autonomous human beings", according to the experts.
Giving men arbitrary authority over their female relatives results in discrimination against women.
"It severely impairs women's equal participation and decision-making in political, economic and social affairs and the enjoyment of their human rights including the rights to freedom of movement, education, work, access to justice, privacy and family life," they stressed.
The Special Rapporteur on Privacy, Joseph Cannataci, expressed his grave concern over the technological tools and apps that extend male guardians' control over women through the digital sphere.
"I am particularly concerned about the use of the Absher mobile phone app that allows male 'guardians' to monitor, restrict and control women's whereabouts and freedom of movement in ways that are incompatible with their human right to privacy," he said. "I expect that this type of functionality will be immediately abolished in order to be compliant with both the spirit and the letter of the new law."
While acknowledging this welcoming initiative, the experts urged the government to fulfil without any further delay its pledge to fully abolish the male 'guardianship' system as promised at the UN Human Rights Council in March 2019.
The UN experts are Joseph Cannataci, the first Special Rapporteur on the right to privacy and the UN Working Group on discrimination against women and girls, comprised of Meskerem Geset Techane, Elizabeth Broderick, Ivana Radačić, Alda Facio and Melissa Upreti.
UN independent experts are appointed by the Geneva-based UN Human Rights Council to examine and report back on a specific human rights theme or a country situation. The positions are honorary, and the experts are not UN staff, nor are they paid for their work.
2021 declared International Year for the Elimination of Child Labour
The United Nations General Assembly (UNGA) has unanimously adopted a resolution declaring 2021 as the International Year for the Elimination of Child Labour, and has asked the International Labour Organization to take the lead in its implementation.

The resolution highlights the member States' commitments "to take immediate and effective measures to eradicate forced labour, end modern slavery and human trafficking and secure the prohibition and elimination of the worst forms of child labour, including recruitment and use of child soldiers, and by 2025 end child labour in all its forms."

The UNGA acknowledged the importance of the ILO's Minimum Age Convention, 1973 (No. 138) and the Convention on the Worst Forms of Child Labour, 1999 (No. 182) – which is close to universal ratification by the ILO's 187 member States – as well as the Convention on the Rights of the Child.

It also recognized the importance of "revitalized global partnerships to ensure the implementation of the 2030 Agenda for Sustainable Development , including the implementation of the goals and targets related to the elimination of child labour."

Argentina took a lead role in advocating for this global commitment, as a follow up to the IV Global Conference on the Sustained Eradication of Child Labour , which took place in Buenos Aires in November 2017. Seventy-eight countries co-sponsored the resolution.

"We hope that this will be one more step to redouble our efforts and our progress to advance, day by day, towards a world in which no child is subjected to child labour or exploitation and a world where decent work for all will be a reality," said Martin Garcia Moritán, Argentina's representative to the UN.

The ILO has been working for the abolition of child labour throughout its 100 year-history, and one of the first Conventions it adopted was on Minimum Age in Industry (No. 5, 1919) .

The organization is a partner in Alliance 8.7 and serves as the secretariat of this global partnership for eradicating forced labour, modern slavery, human trafficking and child labour around the world.

Substantial progress has been achieved in recent years, largely because of intense advocacy and national mobilization backed by legislative and practical action. Between 2000 and 2016 alone, there was a 38 per cent decrease in child labour globally.

"The struggle against child labour has gained extraordinary momentum over the past two decades," said Beate Andrees, Chief of the ILO's Fundamentals Principles and Rights at Work Branch. "Yet, 152 million children across the world are still in child labour. We obviously need to scale up action further, and the decision by the General Assembly to declare 2021 the International Year for the Elimination of Child Labour will be a great help in focusing attention on the millions of girls and boys still toiling in the fields, in the mines and in factories."
ICJ orders Pakistan to review death penalty for Indian accused of spying
In a ruling delivered on Wednesday, the International Court of Justice (ICJ) ordered Pakistan to review a death sentence handed down in the case of a former Indian Navy officer accused by Pakistan of spying, finding that the country's authorities acted in breach of the Vienna Convention, which lays out rules for diplomatic relations between countries.
Kulbhushan Jadhav, said the Court, had not been informed of his rights by the Pakistani authorities, and that the Indian Government has been deprived of "consular access": the right to communicate with him.
During the hearings, the ICJ had directed Pakistan not to carry out the death sentence until the Court's final ruling. On Wednesday, the Court ordered a "continued stay of execution", as a "indispensable condition for the effective review and reconsideration of the conviction and sentence".
Mr. Jadhav was arrested three years ago by Pakistani authorities, who say that he was in the restive Balochistan province, which is home to a separatist insurgency that Pakistan accuses India of backing. The charges levelled against Mr. Jadhav were of "espionage and sabotage activities against Pakistan".
Although a video was released shortly after Mr. Jadhav's arrest, in which he was shown admitting involvement in spying, India has always questioned the alleged confession, saying that it was extracted under duress. The Indian authorities also deny that Jadhav is a spy and say that he was kidnapped in Iran, which borders the province, which he was visiting on business.
Following Pakistan's pronouncement of the death penalty, in April 2017, India filed a case with the ICJ, calling the trial, which took place in a military court, "farcical", and asked for a stay of execution and consular access to Mr. Jadhav. Pakistan countered that Mr. Jadhav was not given consular access because he is a spy who illegally entered the country in order to create "unrest and instability".