Investments in Gender Equality in Croatia Will Increase Opportunities for All
Croatia has made significant progress on including gender equality both institutionally and legally in its policy agenda, with indicators such as equitable primary and secondary school enrollment for boys and girls, remaining strong. However, according to a World Bank report presented today, several areas need to be improved to advance gender relations and opportunities for people living in Croatia, regardless of gender, sexual orientation, ethnicity or place of residence.
The World Bank report: Investing in Opportunities for All: Croatia Country Gender Assessment looks at the state of equality between man and women and found that most severe gaps are in access to economic opportunities, which are impacted by gaps in education, health, and care services. Women also have a limited role in the work force and less opportunities for entrepreneurship given gender roles and socioeconomic constraints.
Men in Croatia earn significantly more than women with the average monthly salary for women amounting to about 88.7% of that for men, making working women worse off throughout life and leading to a pension gap later in life. Female poverty among the elderly is 35 percent greater than that of elderly males.
Croatian women do well in education at all levels, but this does not translate into higher levels of female participation in labor markets. Compared to 71 percent of active men being employed, only 61 percent of active women have paid jobs with the rate dropping as women age.
Women are far less likely than men to be entrepreneurs in Croatia, a country with one of the lowest rates of female entrepreneurship in the European Union. Only 7 percent of employed women aged 35-39 years are entrepreneurs, only 12 percent of firms have women in top-management positions, and only one-third of Croatian firms are owned by women.
"Gender equality requires inclusive education and health services and social norms so that women can be empowered to make the necessary choices for themselves and their families," said Elisabetta Capannelli, World Bank Country Manager for Croatia. "Providing women and men equal opportunities will further help Croatia compete in the global economy of the future."
"There is an urgent need to encourage and accelerate the process of achieving real gender equality. Women still face barriers in employment, they are paid less for the same work, and they face discrimination based on pregnancy and maternity. Women also carry a double burden of managing household, family and business obligations, are underrepresented in the economic and political decision-making and predominantly represent victims of domestic and sexual violence," stated Višnja Ljubičić, Ombudswoman for Gender Equality of the Republic of Croatia. "Society must overcome these and all other aspects of inequality which stem from deep-rooted and persistent stereotypes and prejudices."
Gender inequality also has an ethnic element with women in Roma population – the most excluded minority group. Inequalities for Croatian Roma girls start early and intensify during their adult life, with only 6 percent of Roma women graduating from high school.
Place of residence plays an important role in determining welfare outcomes among both men and women in Croatia, with rural women faring the worst in terms of poverty, employment, education, and access to services, childcare, and elder care.
The report also offers actionable recommendations which can complement existing policies or initiate new ones related to learning, developing a healthful lifestyle, starting work, starting a family, active and healthy aging, and exercising citizenship and agency. It proposes, among other things, investing in lifelong learning opportunities that are relevant and improve livelihoods and income opportunities for the elderly, particularly elderly rural women. Encouraging entrepreneurial activities for women and providing business support services and exploring flexible hours/part-time arrangements. Providing publicly funded, good quality childcare so that both parents can work in all regions. Investing in civic engagement among women, to support their involvement in national politics. And increasing awareness of and facilitating access to anti-discrimination legislation and services.
Asia and Pacific Growth Steady Amid Global Trade Tensions
Developing Asia will maintain strong but moderating growth over 2019 and 2020, as supportive domestic demand counteracts an environment of global trade tensions, according to a new Asian Development Bank (ADB) report released today.
In a supplement to its Asian Development Outlook (ADO), ADB maintains growth forecasts for developing Asia at 5.7% in 2019 and 5.6% in 2020—unchanged from its April forecast. These growth rates are slightly down from developing Asia's 5.9% growth in 2018. Excluding the newly industrialized economies of Hong Kong, China; the Republic of Korea; Singapore; and Taipei,China, the regional growth outlook has been revised down from 6.2% to 6.1% in 2019 and maintained at that rate in 2020.
Deepening trade tension between the People's Republic of China (PRC) and the United States (US) remains the largest downside risk to this outlook, despite an apparent truce in late June that could allow trade negotiations between the two countries to resume.
"Even as the trade conflict continues, the region is set to maintain strong but moderating growth," said ADB Chief Economist Mr. Yasuyuki Sawada. "However, until the world's two largest economies reach agreement, uncertainty will continue to weigh on the regional outlook."
The growth outlook for East Asia in 2019 has been revised down to 5.6% because of slower than expected activity in the Republic of Korea. The subregion's growth outlook of 5.5% for 2020 is unchanged from April. Growth for the subregion's largest economy, the PRC, is also unchanged, with forecasts of 6.3% in 2019 and 6.1% in 2020, as policy support offsets softening growth in domestic and external demand.
In South Asia, the economic outlook is robust, with growth projected at 6.6% in 2019 and 6.7% in 2020, albeit lower than forecast in April. The growth outlook for India has been cut to 7.0% in 2019 and 7.2% in 2020 because the fiscal 2018 outturn fell short.
The outlook for Southeast Asia has been downgraded slightly to 4.8% in 2019 and 4.9% in 2020 due to the trade impasse and a slowdown in the electronics cycle. In Central Asia, the growth outlook for 2019 has been revised up to 4.3% on account of an improved outlook for Kazakhstan. Central Asia's growth outlook of 4.2% for 2020 is unchanged from April. The growth outlook in the Pacific—3.5% in 2019 and 3.2% in 2020—is unchanged, as the subregion continues to rebound from the effects of Cyclone Gita and an earthquake in Papua New Guinea, the subregion's largest economy.
The major industrial economies have had slight revisions to their growth forecasts, with the US revised up to 2.6% for 2019 and the Euro area revised down to 1.3%. The growth outlook for Japan is unchanged at 0.8% in 2019 and 0.6% in 2020.
Developing Asia's inflation projections were revised up from 2.5% to 2.6% for both 2019 and 2020, reflecting higher oil prices and various domestic factors, such as the continuing outbreak of African swine fever in several Asian economies, which is expected to drive up pork prices in the PRC.
How to measure blockchain's value in four steps
To help organizations identify the value of blockchain technology and build a corresponding business case, the World Economic Forum, the International Organization for Public-Private Cooperation, has released the Blockchain Value Framework as part of the white paper, Building Value with Blockchain Technology: How to Evaluate Blockchain's Benefits.
Co-designed with Accenture, the Blockchain Value Framework is the second in a series of white papers for organizations to better understand that blockchain technology is a tool deployed to achieve a specific purpose, not a goal in itself. This new framework provides organizations with the tools to begin measuring blockchain's value, including key questions to consider. It is the first visual roadmap of its kind and is based on a global survey of 550 individuals across 13 industries, including automotive, banking and retail, public-sector leaders, chief executive officers and an analysis of 79 blockchain projects.
"In our last paper, we stressed that blockchain deployment is not the end goal," said Sheila Warren, Head of Blockchain at the World Economic Forum. "We wanted to get beyond the hype. This new framework is for those business leaders that have figured out blockchain is the right solution for a specific problem, but don't know what to do next."
"Organizations need to make business decisions and investments with confidence and that requires proof of the value-add and an analysis of why, or why not, they should consider something new," said David Treat, Managing Director and Global Blockchain Lead at Accenture. "Through this new framework, we aim to educate businesses and challenge them to rethink their current business models, relationships between ecosystem partners, customers and their investments in technology. The path to blockchain adoption starts here with evaluating the technical and strategic priorities and aligning them with investments in innovation."
The framework starts with questions on blockchain's role and desired impact. Assessing potential pain points and areas for opportunity without thinking about the technology is essential. Next is to examine the three key dimensions of blockchain's role alongside its capabilities. The roadmap can assist organizations in moving from current-state assessment to future blockchain opportunity, and to identify where the value will be created and delivered. Cost savings, increased revenue and improved customer experience are all possible business case results.
According to the global survey conducted in conjunction with the new framework, 51% of survey respondents identified "missing out on developing new products/services" as the number one expectation if they do not invest in blockchain technology in the near future. The other two most common answers were missing out on speed/efficiency gains (23%) and missing out on cost savings (15%). The interviews highlighted the potential of the technology to simplify and optimize complete value chains through the sharing of simplified real-time data with increased efficiency. However, the paper also cautions businesses to carefully consider whether blockchain is the best solution, relative to other technologies or other digitization strategies. As noted in the Blockchain Beyond the Hype white paper, blockchain may not be a viable solution or it may not be the correct time to pursue this avenue.
In nine of the industries surveyed, the full traceability and integrity of the data were the top two potential advantages of using blockchain technology. Most of the industries surveyed could benefit from smart contracts and automation provided by blockchain. Surprisingly, few organizations selected "new business products or services" as one of the benefits. This suggests the current focus for organizations is on improving existing products and services before considering investing in new opportunities.
"We may be moving beyond the hype, but blockchain isn't going away. Central banks are experimenting with digital currencies and supply chain networks are piloting blockchain policies. We are also seeing companies like Facebook and Starbucks entering the blockchain and cryptocurrency space. This means practical use cases of the technology will become more widespread," Warren said. "A draft of the framework was further validated at a multilateral session of global leaders at the World Economic Forum Annual Meeting 2019 in Davos-Klosters."
Luxembourg has achieved high levels of growth and well-being but must do more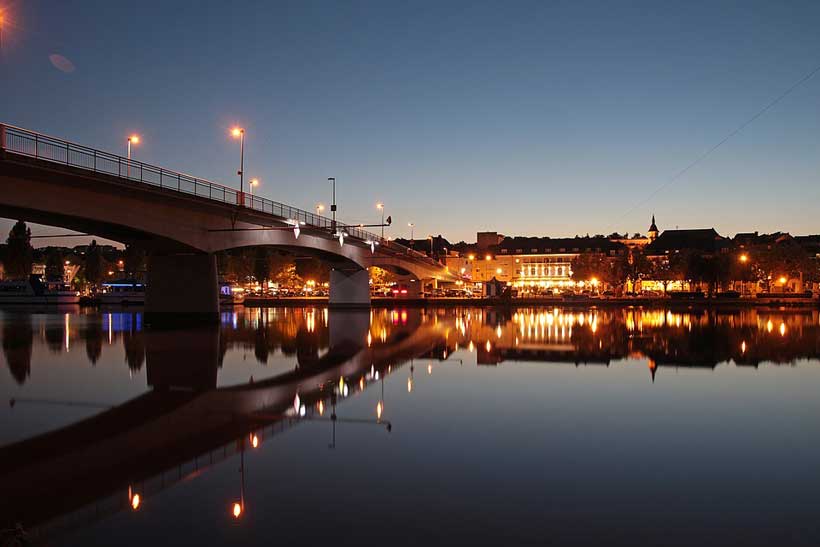 Luxembourg's economy has grown at a robust pace and has enviable levels of well-being, but public policy can do more to make growth sustainable and inclusive, according to a new report from the OECD.
The latest OECD Economic Survey of Luxembourg discusses the challenges of making housing more affordable and reviving productivity growth. The Survey projects economic expansion will continue, with growth of about 2% this year and 2.5% next, but cautions about the risks of a possible downturn.
The Survey, presented in Luxembourg City by OECD Secretary-General Angel Gurria, Luxembourg's Finance Minister Pierre Gramegna and Housing Minister Sam Tanson, discusses the need to address financial sector risks, ageing-related pressures and use tax reform to support sustainable growth.
"Luxembourg is in an enviable position, with growth that outpaces its neighbours and high levels of well-being for its citizens," Mr Gurria said. "The challenge facing policymakers today is to ensure that Luxembourg remains prosperous and that this prosperity is widely shared, through reforms that enhance economic resilience, inclusiveness and sustainability."
Reducing financial risks should be a priority, the Survey said. With rising household indebtedness creating vulnerabilities for families and banks alike, the Survey recommends Luxembourg introduce borrower-based macroprudential instruments, such as caps on loan-to-value or debt-service-to-income ratios, as foreseen in draft legislation.
It also underlines the need to further enhance financial sector resilience and foster the transition to a low-carbon economy. The disclosure of climate-related risks by financial intermediaries, in line with the recommendations by the Task Force on Climate-related Financial Disclosures, should be pursued. Further reinforcement of financial supervision, namely by continuing to monitor credit risks on intra-group bank exposures and to enhance on-site inspections and data collection on investment funds, is also necessary.
The Survey points out the need to make the housing market more efficient and more equitable. Tax policy can be used to boost housing supply, notably by reforming recurrent taxes on immovable property to hike the cost of not using land available for construction. Increasing residential density, ensuring that municipalities penalise landowners and developers for non-use of building permits, and phasing out or reducing the tax deductibility of mortgage interest should also be considered.
To improve inclusiveness, Luxembourg can directly finance new land acquisition by public providers of social housing and better use means testing to target its provision. Linking housing allowances and social housing rents to local rents is also recommended.
Fiscal policy should support growth and economic dynamism while ensuring the sustainability of public finances. For example, continuing the move toward higher taxes and excise duties on transport fuel – especially on diesel – combined with flanking measures over the short term for the most affected poor households, will address congestion and climate change risks while creating new revenue streams.
The Survey notes that stronger productivity growth will above all require enhanced training so as to continually upgrade the skills of the workforce. In addition, modernisation of bankruptcy law would ease early restructuring and second chance opportunities and facilitate the exit of non-viable firms. Elimination of restrictions on advertising and marketing in professional services would boost competition. Also, promotion of cutting-edge technologies by public sector users would boost adoption by businesses.