Education critical to ensure future of forests, and reverse their destruction
The UN drew attention to the vital role that forests play in addressing some of the world's greatest environmental challenges on Thursday, and the importance of tackling the issues that threaten them, such as deforestation, and land degradation.
The UN drew attention to the vital role that forests play in addressing some of the world's greatest environmental challenges on Thursday, and the importance of tackling the issues that threaten them, such as deforestation, and land degradation.
Marking the 2019 International Day of Forests, the UN Food and Agriculture Organization (FAO) launched new forestry education initiatives aimed at raising awareness amongst young people about their sustainable use and conservation, and some of the major challenges related to forestry education.
Despite the well documented and important role that forests play in keeping the environment healthy and helping to address global challenges such as climate change through the capture of greenhouse gases, many people have little knowledge of the many ways that forests support human life, or the grave dangers many forests face.
As more and more people move to cities, becoming oblivious to the plight of rural areas, says the FAO, this problem is growing.
In a statement, José Graziano da Silva, FAO's Director-General, said that "education is a critical step to safeguarding natural resources for future generations. It is essential for children to learn about forests at an early age."Education, however, can challenge and reverse this situation. The FAO has identified deficiencies in the way that forest-related issues are taught, describing forestry education as generally "inadequate," and failing to address emerging challenges. The opportunities to study forestry at all levels, the Organization says, are few and far between.
As part of the global celebrations marking the day, the UN Department of Economic and Social Affairs (DESA) held a special event at UN Headquarters in New York on Thursday, featuring remarks by senior UN and government officials, as well as a panel discussion and general discussion by Member States and UN bodies.
Opening the event, Mr. Hossein Moeini Meybodi, Senior Forest Policy Officer at the UN Forum on Forests, was positive about the effect that education, awareness raising measures and improved forestry management can have on the future of forests: "It is our sincere hope that by sharing positive messages on solutions that exist for forests, and the communities that they support, we can learn from each other and together create a greener, more sustainable world for future generations."
World Bank Supports Climate Resilient Agriculture and Infrastructure Services in Sri Lanka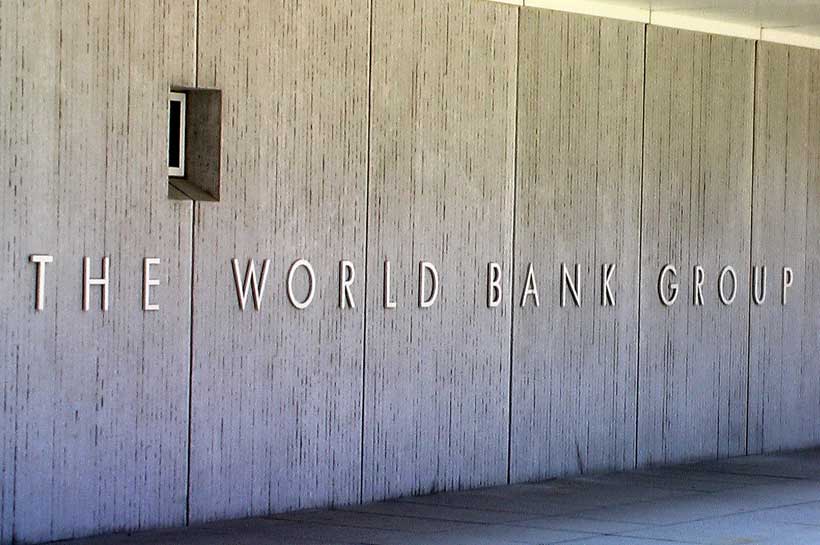 Sri Lanka and the World Bank today signed two new agreements worth $150 million to improve climate resilience and agriculture productivity for small farmers and support priority infrastructure through public-private partnerships.
Hartwig Schafer, World Bank Vice President for the South Asia Region and Dr. R.H.S. Samaratunga, Secretary, Ministry of Finance signed the agreements on behalf of the World Bank and the Government of Sri Lanka respectively. The signing took place during the World Bank Group and IMF Spring Meetings 2019 in Washington, D.C., in the presence of Hon. State Minister of Finance, Eran Wickremaratne.
The new projects include:
A $125 million credit for the Climate Smart Irrigated Agriculture Project, which will improve the resilience and productivity of agriculture for more than 470,000 small farmers in 6 provinces in the dry zone of the country.
A $25 million loan for the Framework Development and Infrastructure Financing to Support Public-Private Partnerships Project, which will help the Government of Sri Lanka develop a platform to attract and sustain investments required to fulfill its future development priorities.
"Sri Lanka is on a path to becoming an upper middle-income country," said Hartwig Schafer. "To ensure that this growth is sustainable, affordable, and resilient, the two projects are designed to leverage private sector financing for infrastructure and address climate vulnerability in the agriculture sector."
The Climate Smart Irrigated Agriculture Project will be implemented by the Ministry of Agriculture, Rural Economic Affairs, Livestock Development, Irrigation and Fisheries & Aquatic Resources along with the six Provincial Councils participating in the project. The total project cost is $140 million, including a $125 million credit from the International Development Association, with a $10 million contribution from the Government of Sri Lanka and a $5 million contribution from the project beneficiaries.
"The project will support farmers' access to training and research. Currently, only 10 percent of women benefit, and this project will help bridge this gap and improve productivity of both men and women working in agriculture" said Idah Pswarayi-Riddihough, World Bank Country Director for Maldives, Nepal and Sri Lanka. "Innovation, including the introduction of improved crop varieties, cropping patterns, water resources management, amongst others, can help farmers adapt to changing climate and improve their incomes and livelihoods."
The key principle of the Framework Development and Infrastructure Financing to Support Public-Private Partnerships Project is to encourage the private sector to invest in priority projects selected through competitive procurement processes to ensure value for money. The project will be implemented by the Ministry of Finance and Mass Media together with the National Agency for Public Private Partnership. The $25 million loan has a 20-year maturity, including a 9-year grace period, and $2 million counterpart funding.
'The clock is ticking' on meeting the Sustainable Development Goals
Pointing to climate change, inequalities and other serious challenges, United Nations Deputy Secretary-General Amina Mohammed told a forum on Thursday Development that "the clock is ticking" down, to making the 2030 Agenda for Sustainable Development.
"Climate change is ravaging the planet… staggering numbers of children and youth – especially girls and young women – still lack access to basic education and healthcare services, [and] people in many countries are starved of economic opportunities, decent work and social protection measures", she told the 2019 ECOSOC Partnership Forum, where governments, business representatives and other influencers met to discuss how partnerships can best advance and the 17 (SDGs).
Under the theme, "Partnerships Driving Inclusive Implementation of the SDGs", the Forum will capture key policy messages to inform the High-level Political Forum (HLPF) in in September.
"Our task is immense, but many of the pathways to change are in plain sight", she asserted, adding that while "success is still possible", it requires difficult conversations around "the need to fill partnership skillset gaps, tackle financing shortfalls, and address data deficiencies".
The economic, social and environmental dimensions of sustainable development call for "a fully integrated approach" that engages everyone.
"Partnerships are critical for achieving progress across the full agenda" stressed Ms. Mohammed, calling SDG 17 on partnerships, "the 'connective tissue' which will ensure an integrated and holistic approach to sustainable development".
The deputy UN chief shared four points for discussion, beginning with a commitment between the UN, governments, private sector and civil society to work together in a more coordinated and integrated way.
"The transformation we need requires us to acknowledge that everyone is a development actor," she argued. "Governments alone cannot achieve the SDGs".
Secondly, she pointed to the need to prioritize investments in platforms and coalitions that engage a larger ecosystem of partners.
"Investments in cross-cutting, high-return priorities have strong potential to unlock progress across multiple SDGs", she stated, flaggin a range of areas, from quality education and health services to zero-carbon energy and environmental conservation.
Ms. Mohammad's third point focused on leadership, innovation and strategic collaborations "at the local level".
"We must draw on the knowledge and experience of local communities and actors on the ground to ensure that we replicate and scale up the most promising models", she emphasized.
Ensuring that the process to socialize the SDGs and strengthen ownership is "inclusive, transparent and accountable", was her final point.
"All stakeholders, big or small should find a place to play their role and make their contribution", she maintained.
She urged everyone to "reflect honestly about where we are falling short, because those shortcomings are also where the opportunities lie to make a difference".
"Only with this kind of pragmatic approach will we realize our aspiration of leaving no one behind", said Ms. Mohammed, with the reminder that promoting equitable access and equal participation by all, including the most marginalized, "is a fundamental ethic of the SDG era".
Turning to capacity-building for vulnerable groups, she encouraged the forum to apply "a lens of inclusion and empowerment" to ensure that they "are put in the driver's seat for SDG implementation".
Recalling that young people, particularly women and entrepreneurs, are at the forefront of SDG progress, the Deputy Secretary-General concluded: "Let's make sure we listen carefully to their vision and draw inspiration from their determination and commitment to creating a better world".
UAE Takes Lead on Tackling Climate Change and Environmental Crises in the Middle East
Political and business leaders today renewed their commitment to urgent action to tackle environmental crises and climate change, as the Middle East and North Africa region faces multiple challenges from water scarcity, air pollution, waste management and climate migration.
"We need leaders who lead by example," declared Thani Ahmed Al Zeyoudi, Minister of Climate Change and Environment of the United Arab Emirates. "We should not wait until someone else tells us whether he believes in climate change or not. We have to roll up our sleeves and start the work we need to do."
The United Arab Emirates has set a target to increase the share of clean energy in the total energy mix from 25% to 50% by 2050. Renewables were too expensive 15 years ago, said Al Zeyoudi, but now they can generate electricity more cheaply than natural gas. The UAE is also investing in energy efficiency, water conservation through humidity transfer and cloud seeding, and solid waste management.
Blended finance is vital to scale up investment in green opportunities, said Janet Heckman, Managing Director of the Southern and Eastern Mediterranean Region for the European Bank for Reconstruction and Development (EBRD). The EBRD has invested $30 billion to date in green projects, reducing carbon emissions by 100 million tonnes annually.
In the MENA region, 60% of EBRD's funds have gone into green investments – including Egypt's Benban Solar Park, which will be the world's largest solar installation when complete, generating 1,650 MW at a cost of just $0.02 per megawatt. Benban has been financed through a blend of EBRD money and investments from more than 30 private-sector developers. "It is very important to have consistent government policy dialogue to make the conditions attractive for private investors," said Heckman.
Germany provides one model for mapping a pathway towards a cleaner future. It has moved out of nuclear-fuelled electricity altogether and renewables now account for 40% of the energy mix. "Governments have to give a concrete framework and the right incentives for investors," said Rita Schwarzeluehr-Sutter, Parliamentary State Secretary at the Federal Ministry for the Environment, Nature Protection and Nuclear Safety of Germany. The advantage of renewables is that they can supply power through decentralized systems in countries with no established power grid, she said.
The green economy also provides great opportunities for entrepreneurs. Water scarcity and food insecurity affect 2 billion people living on the 40% of the Earth's surface that is dry land or desert – and climate change is aggravating the problem. However, Atle Idland, Managing Director of the UAE-based Desert Control Middle East, has pioneered a way to enhance the capacity of dry soils to retain water. This enables farmers to maintain or increase their crop yields while using 52% less water. The company is aiming to treat 5 million square kilometres of desert by 2030, with a direct impact on the livelihoods of 100 million people. "The ROIs are good," said Idland: "It comes down to private-sector adoption – do you want to be an early adopter or a laggard?"
Recognizing the potential of technology to support the transition to the circular economy within the MENA region and globally, the United Arab Emirates, represented by the Ministry of Cabinet Affairs and the Future, in partnership with the Ministry of Climate and Environment and the Ministry of State for Artificial Intelligence, has committed $1 million to support SCALE 360. The initiative of the World Economic Forum aims to unlock the potential of the technologies of the Fourth Industrial Revolution for the circular economy.